With Lady Fall already at your doorstep, there is a need of style change in your wardrobe.
The temperatures drop, leaves start changing colors and the flowy maxi dresses make room for more layers of clothing.
With cooler temperatures in the morning and warmer during the day, the transition between summer and fall can become a difficult task to accomplish.
No need to worry! The secret to most fashion achievements and layering combinations done right is very simple – a pair of pants.

This is the spicy thing you need to brighten up your wardrobe and add some accent in order to stand out.
You think it is difficult to start wearing pants again after the breezy summer dresses?
Let's face it – pants are great for any occasion, especially if combined masterfully. Not to mention how comfortable they are.
Some types of pants are as relevant today as they were years ago and some are subject to the ever-changing  fashion trends so it is easy to get overwhelmed.
This is why we present to you those 21 unique types of pants that will give you great outfit ideas and combinations and will leave you wondering which one to try first.
1. Overall
Speaking of summer favorites, both short and long overalls are a must-have for the warm summer days and chilly evenings.
They are an even better choice for making a statement during the erratic fall weather.
Outfit ideas may vary not only depending on temperatures, but also your mood and the occasion – choose a more casual approach and combine overalls with a statement tee and sneakers for a walk in the park.
Or style slim-fit overalls with your favorite blouse or crop top for a night in the city. Add a pair of classy heels, a figure-flattering blazer and a scarf and voilà! You have the perfect stand-out work attire.
One of the most timeless pieces of clothing that a woman can own, overalls have become a definite must-have item in your closet to come back to, year after year.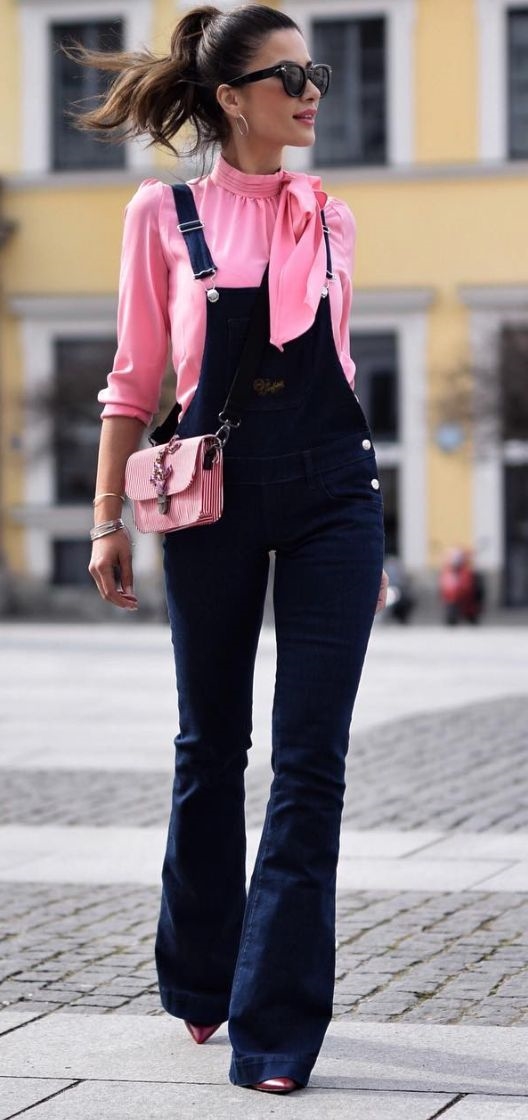 Photo: Credit
2. Dress Pants
If you work in an office, you are most likely familiar with the importance of a good pair of dress pants.
The right type brings a classy and chic flair to your wardrobe and especially the office environment.
Choosing a style that fits, however, can be tricky. Think about your body structure – what fit will suit you the most? Are you tall or petite?
Do you prefer something that flatters your curves or hides your insecurities?
Most importantly, choose a pair that fits – watch out for creases of fabric at the front of the pants when you wear them but also try not to have pouches that would look sloppy.
Another thing to consider is whether you will be sitting for the most part of the day and therefore choosing the perfect waist size.
Different styles of dress pants look good with different types of shoes, so you might also want to consider what you have in stock.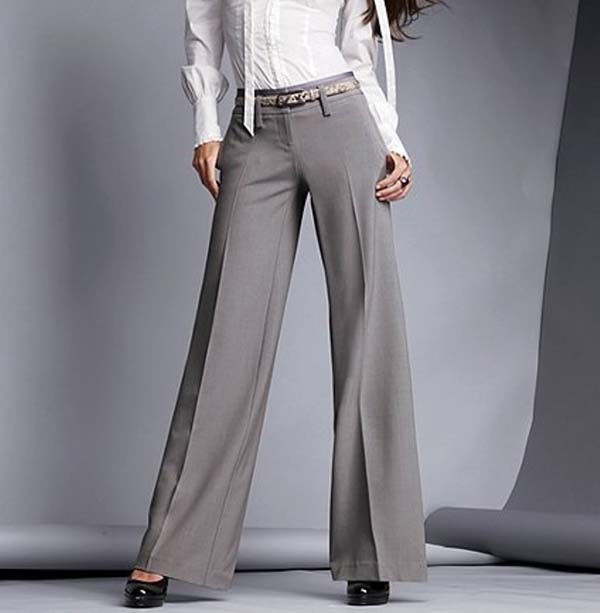 Photo: Credit
3. Culottes
One of those 70s trends that found its way to modern-day fashion avenues, culotte pants bring elegance to your casual everyday look.
The key is to treat them as the flattering addition to your closet that they are.
Most women avoid culottes because of their awkward length and silhouette.
They find it intimidating to figure out combinations and outfit ideas that would not look weird.
Try to break that pattern and think outside of the box… or the trouser! As with the dress pants, try not to have too much bulky details around your waist in order to achieve a figure-flattering look.
Choose a length that will not completely hide your legs for a larky feel. As for the top you wear with culottes –choose something with less volume than your pants.
Tucking or half-tucking in is most flattering, especially if you decide on a shirt, a blouse or a cute T-shirt.
Combining culottes with a sweater tucked in is the perfect outfit for those fall days; add a trench coat or a jacket and you are prepared for cooler temperatures. If you are feeling brave enough, you can always try the new fashion rage – sneakers with everything and anything.
Yes, culottes, too!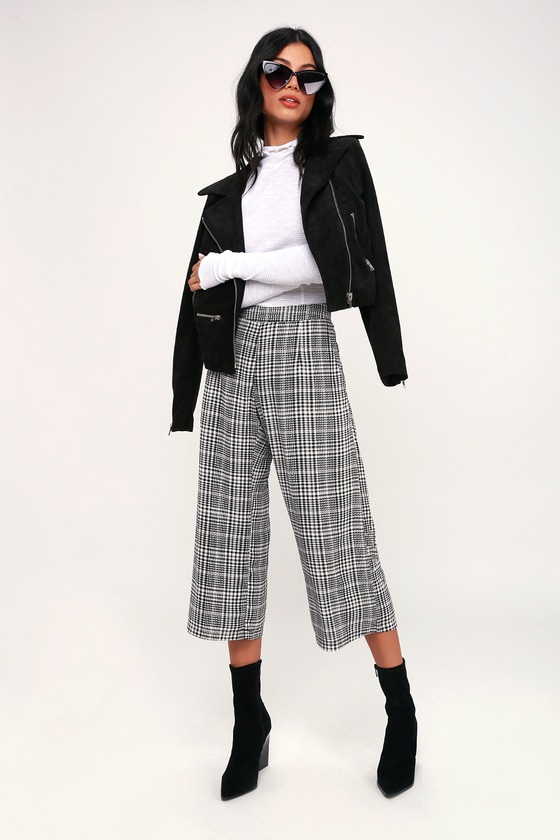 Photo: Credit
4. Baggy pants
As with the previous three types, baggy pants go great with a fitted top.
Since they are quite loose and wide, you might want to accent your waist.
Think of this type of pants as a look enhancement – we all have the same mainstream skinny pants, are you not tired of the old basic outfit combinations? Yes, the baggy groove takes some getting used to but once you do, it is a fun ride!
A shirt tucked in combined with a pair of classy flats and some bold jewelry will make you look incredibly stylish.
If you are still reserved towards the idea, think of how baggy pants actually lengthen your legs and focus on your waistline – perfect for any figure. Consider the shade of the season and go get yourself a pair!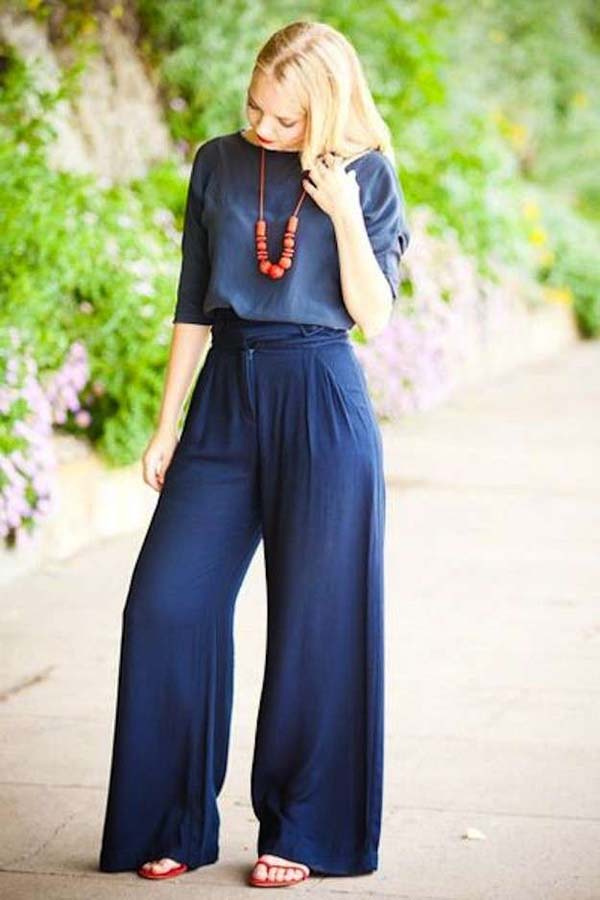 Photo: Credit
5. Bell bottoms
When wearing bell bottom pants, you want them to be the main focus but also leave room for additional drama.
High-waist bell-bottom jeans are a classic 70s look and combining them with a simple tank top, blouse or even a turtleneck top will bring back the retro feel. Of course you can go all in and choose an equally dramatic top, which seems to be the current designers' ideal.
The main rule is to accent your waist, be it with additional details such as belts or other cinching accessories.
The logical choice of shoes would be pointed flats but bell bottoms also go well with heels and cute Converse, as long as your shoes also make a statement.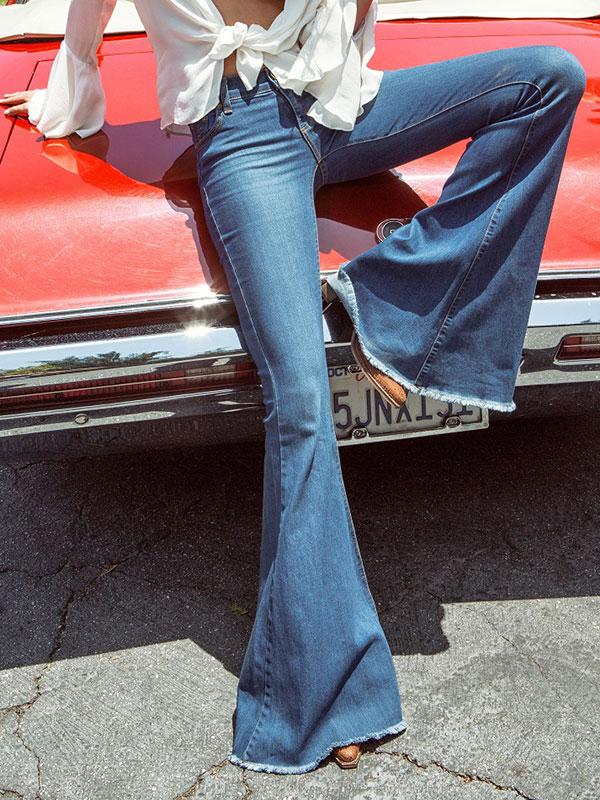 Photo: Credit
6. Leggings
Some women adore this piece of clothing, while others refuse to believe that leggings can substitute pants.
Either way, you probably have a few pairs in your wardrobe waiting to be dragged into the perfect outfit.
The first and foremost thing about leggings is the size – not too tight or too loose. They need to fit.
Keep in mind that sizes vary among brands, so it is a good idea to always consult with professional opinion at the store.
Also, pay attention to the length, fabric and print, since some leggings are strictly for working out.
An oversized T-shirt or a sweater combined with cute sneakers or ankle boots are always a good idea to match with a pair of leggings.
A bulky poncho with leather leggings? Sure! Long shirts and cardigans are also must-have additions to your skinny black leggings.
Combine those same leggings with a lace top, a long blazer for extra coverage and heels – ta da!
You will be the star of the evening gathering.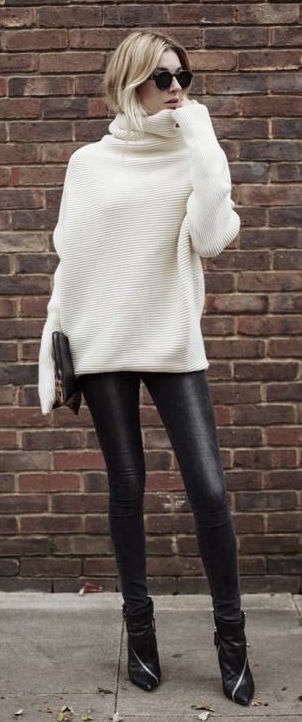 Photo: Credit
7. Harem pants
All of your favorite celebrities are rocking those in style, so why can't you?
These pants are the new comfy essentials in your wardrobe that are going out of the workout halls and on to the streets.
Once you learn how to style them masterfully, you will realize how edgy, chic and fun they can be.
Combine the harem pants with a simple solid-color fitted top, preferably in white or another neutral color, so that the focus is on the pants.
Then add your favorite flats, heels or even boots and a leather jacket and you are ready to go!
Try black harem pants with ballet heels and a blazer with a minimalistic necklace, and you will feel the naughty vibe in the air.
Those pants are perfect for a night out, festivals and concerts and casual walks in the city.
It is easy to experiment with them and do not forget to have fun!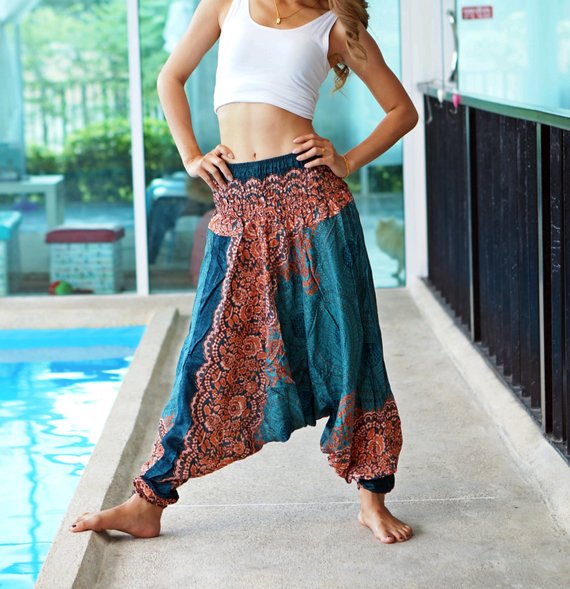 Photo: Credit
8. Jeans
Skinnies, boyfriends, straight leg jeans, jeggings, boot cuts, low rise – you all have a pair of your favorite type of jeans.
Regardless of whether you wear them to a romantic date, business meeting, casual walk in the park or for everyday use in the city, jeans are the definite must-have in a woman's closet.
The street style influencers, designers and fashion bloggers are constantly coming up with new ideas how to spice up the way jeans are worn.
They are always part of the ever-changing fashion trends and manage to stay stylish and durable season after season.
What you need to consider when styling jeans is your figure – try to be objective on what your body type is in order to find the pair that best suits you. From then on it is up to you how to combine your favorite jeans.
Play with different styles and do not be afraid to mix and match – ripped jeans go great with both sneakers and heels.
Skinny jeans are great if you want to highlight your curves and match well with loose tops or oversized sweaters.
It is all up to you and your imagination, so go wild!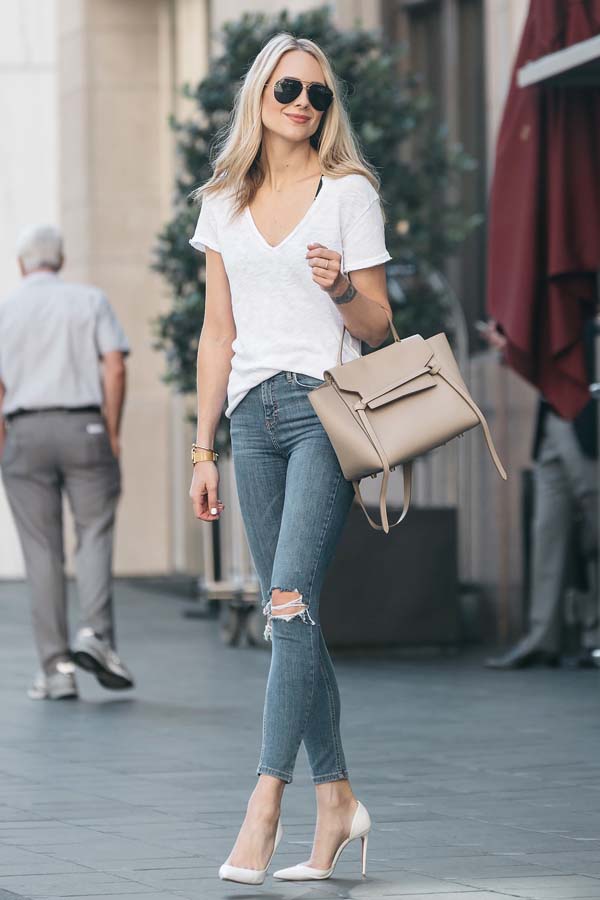 Photo: Credit
9. Punk pants
We already mentioned the unpredictable and ever-changing world of fashion and how it can always surprise you.
This is another example of the spectacular ways you can draw inspiration from popular designers, as long as you have the necessary know-how.
The punk subculture is defined by the youthful and scandalous details and attitude.
Since it is easy to overuse punk elements in your outfits, the main rule here is to find pants that are edgy but still you.
Rips and zips, leather, studs and safety pins – try adding those elements into chic pieces of clothing and transform them into relevant style must-haves.
Black ripped skinny jeans with studs, safety pins or leather elements scream punk, and in combination with army, biker or ankle boots with similar elements, you will never go wrong.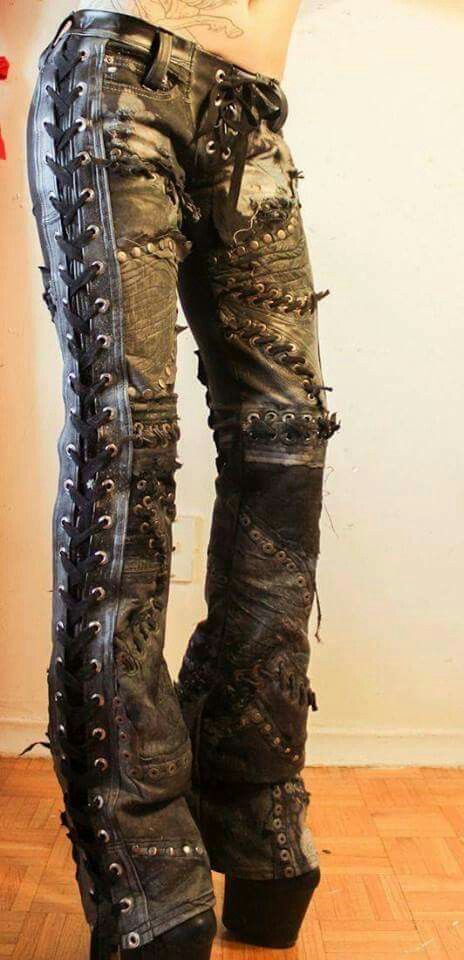 Photo: Credit
10. Toreador pants
These pants resemble what Spanish bullfighters wear, which is where the name comes from.
Toreador pants are usually close fitting and cropped, they end under your knee or somewhere near the calf.
The slimmer variation of those pants are a great match if you like the coverage of a bigger shirt.
Otherwise they are usually worn with blouses or tunic tops, very much reminding the fashion style of the 20th century.
Pumps, flats or even sandals go great with toreador pants and for those cooler fall temperatures, you might want to experiment with cute Oxford shoes.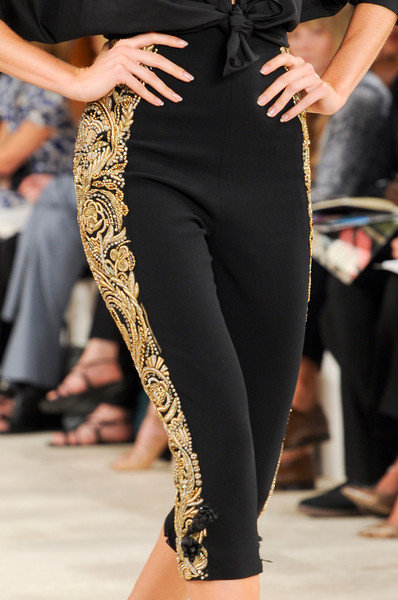 Photo: Credit
11. Eastern pants
This type of pants can be divided into four subcategories – dhoti pants, plain salwar pants, churidar and patiala pants.
The simple salwars are comfortable and nowadays are worn mostly by elder women. They go best with straight kurtas or plain tops.
The dhoti salwars derive from the Indian dress dhoti that was worn by men.
These pants have continuous U-shaped pleats, going upward and starting from the front, with layers and pleats on the inner sides.
Dhoti salwars are edgy and stylish if combined with straight kurtas.
The patiala pants, on the other hand, have pleats that start from your waist, go straight and join the bottom ends.
They are a great choice for women with thick legs because of the illusion of long silhouette but flatter all body types.
With all types of salwars you can try blouses or traditional shirts with a vest or a jacket.
Think of your body structure to find out which type and combination work best for you.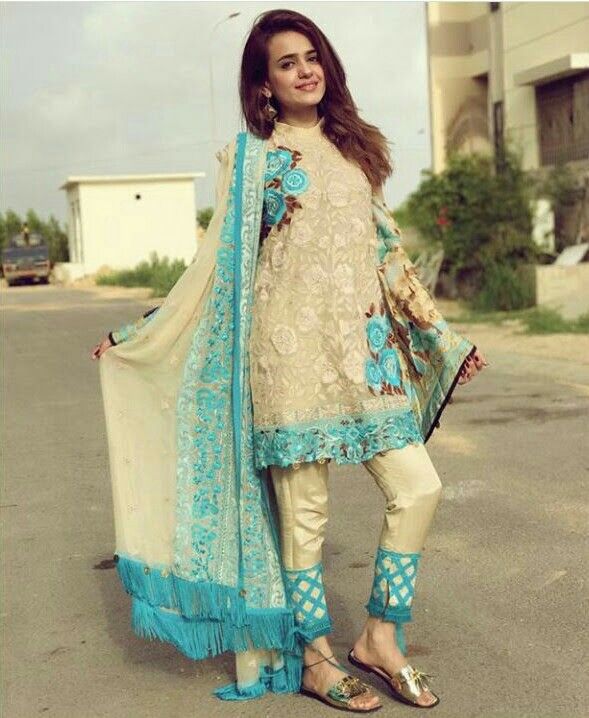 Photo: Credit
12. Jodhpur pants
Those pants are loose around your knees and fit tight around your ankles.
They were initially meant to be worn with paddock and jodhpur boots in the horse riding world but have a very different use in the modern-day fashion world.
A favorite item of all fashionistas, Jodhpur pants have evolved to become a must-have that goes well with a chic top and heels.
Designers also combine those pants with shirts tucked in and blazers to add a different vibe to the fashion avenues and women's wardrobes.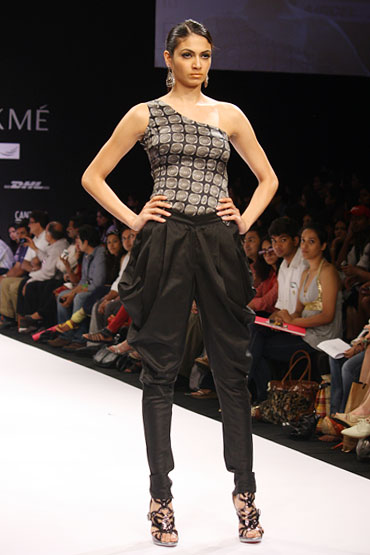 Photo: Credit
13. Dungarees
Nowadays dungarees and overalls have the same meaning, with the difference that overalls as a term is used in American English and dungarees – in British English.
Sometimes both terms are referred to one-piece items with sleeves and collars but in most cases they refer to garments that consist of a pair of trousers with cross straps that support a piece of cloth, called a bib, that covers your chest.
Dungarees come in different styles and you can also experiment with different materials.
Most importantly, details make a great impression, especially with overalls.

Photo: Credit
14. Shorts
The most important thing when buying shorts is to choose ones that flatter your figure.
They come in a variety of styles and fabrics, prints and colors but it is important to think about your silhouette and personal style.
If you choose shorts that are loose, combine them with a fitted top and a necklace. Similarly, tight shorts go well with baggy tops.
Try to have balance when combining with jewelry and accessories.
Long pendants, sandals and oversized bags and sunglasses are great as long as they are not worn together.
Match your shorts with a cropped jacket or choose a more daring approach and pair them with a blazer.
Be conscious in your picks and remember that sometimes less is more!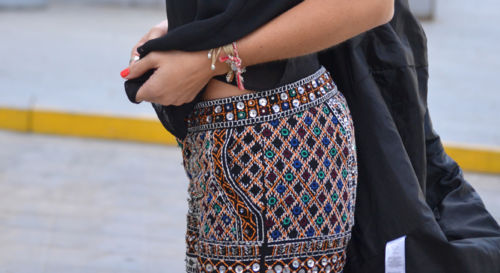 Photo: Credit
15. Bermuda shorts
Bermuda shorts, like regular shorts, come in different styles – distressed, boyfriend, fitted, and again your choice should depend on your body structure.
For women with wider hips, fitted ones keep the silhouette balanced, and for petites we would recommend the boyfriend type.
What is great about Bermuda shorts is that you can pair them with pretty much any type of shoes – sandals, flats, sneakers, heels, wedges, platforms, even some pairs of ankle boots or Oxfords, depending on the occasion and your mood.
For casual styling choose a statement T-shirt and sneakers, and for business meetings or work try a shirt tucked in, a blouse or a chic bodysuit.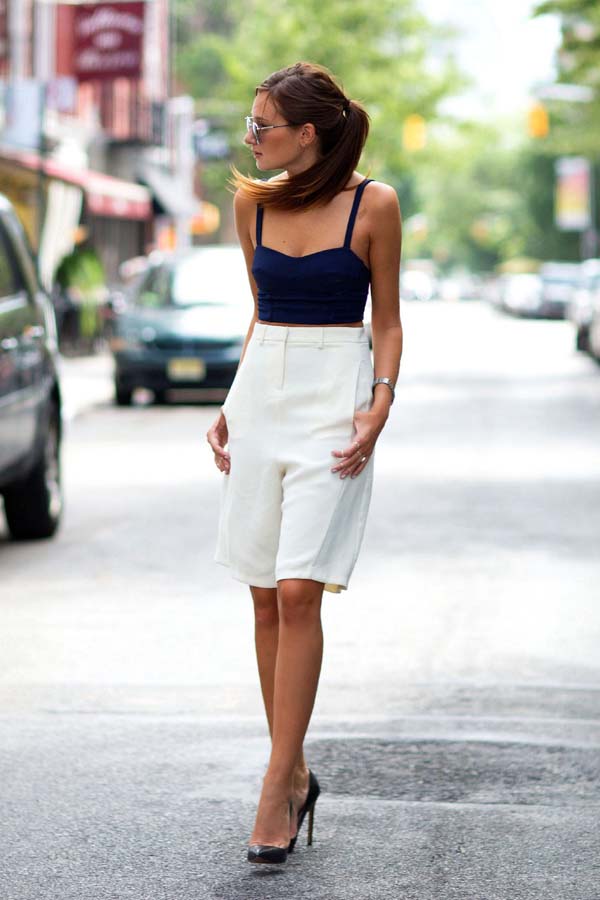 Photo: Credit
16. Chap boots
Another item that is used when horse riding and has found its way to the fashion world.
Chaps are butt-less, crotch-less leather pants that were popular back in the 70s but made a comeback in the recent years.
Variations of this item are seen on the catwalk today, mostly following the motto that less clothing is better.
Combinations include leggings and shirts tucked in, oversized sweaters or even sweatshirts.
Thigh high boots are a variation of this item that can be even paired with shorts and dresses.
Many celebrities wear chap boots with a bodysuit and a jacket, which remains a rather brave choice of clothing… or the lack of it.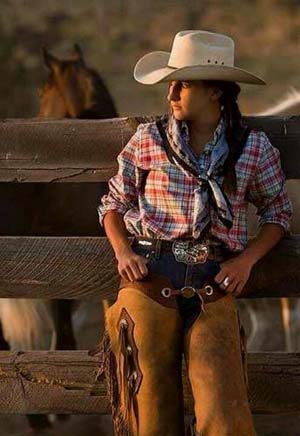 Photo: Credit
17. Disco pants
High-waisted, figure-hugging and flattering, disco pants show off your curves and hide your insecurities like no other type of pants.
Depending on what you pair them with, you can transform from a casual cutie to a stylish diva in a second.
If you are afraid to show your tummy, combine those pants with an oversized sweater or a shirt, long tunic top or a loose fitted sleeveless top.
For a more daring look – tuck your shirt/ blouse/ tank in.
The waist of these pants is so high that even a cropped sweater with the same length jacket can work, even for those cold evenings.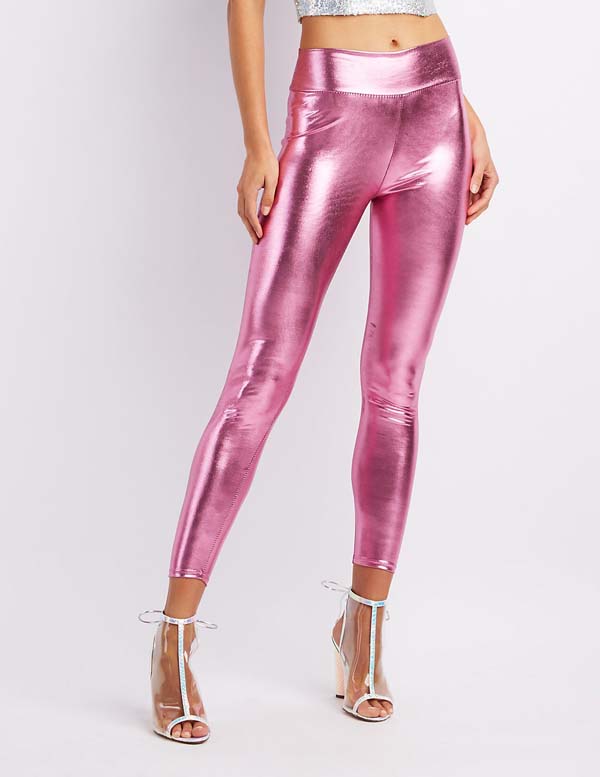 Photo: Credit
18. Zubaz pants
First created in Minnesota, the Zubaz pants became popular in the 80s among bodybuilders and weightlifters who found it difficult to fit their thighs in any other type of pants.
Initially considered as intentionally tacky in the fashion world, Zubaz are for sure making a statement.
Now both men and women are adding those to their wardrobes, desperately trying to look different while experimenting with different cuts.
Zubaz still look best when combined with a plain T-shirt and sneakers but you can always create your own version of this trend.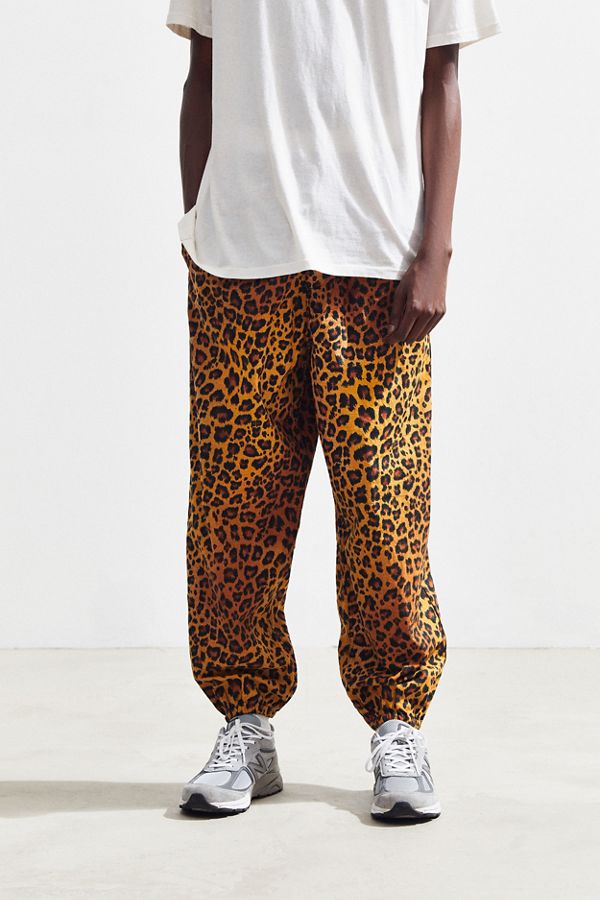 Photo: Credit
19. Yoga pants
Everyone has an opinion on whether yoga pants belong outside the gym.
One thing is certain – you do not want to show more than what is appropriate, so try to be careful when adding those to an outfit.
You can always play with prints and fabrics, but make sure your pair of yoga pants are not sheer when stretched.
You can apply the same rule you use for leggings – they need to fit. Also, do not forget to wear thongs or full-coverage bikini bottoms, just avoid panty lines. Layering is always a good idea with yoga pants.
Even though it might not be a good idea to wear them at work, pair them with a long loose T-shirt and a leather jacket or a trench coat.
Add a cute scarf and boots and your outfit is ready!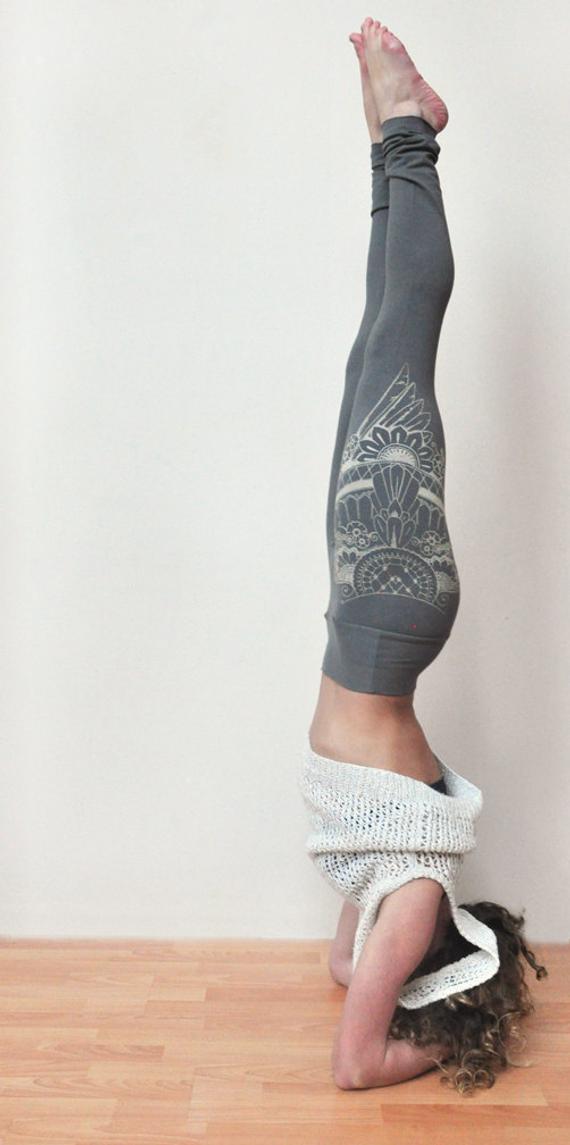 Photo: Credit
20. Tactical pants
This type of pants are specifically designed for everyday use for professions like FBI, SWAT Team agents, officers, military and fire professionals.
They are preferred by women on the field because of their durability and comfortability.
They come in different styles that combine the perfect fit and function.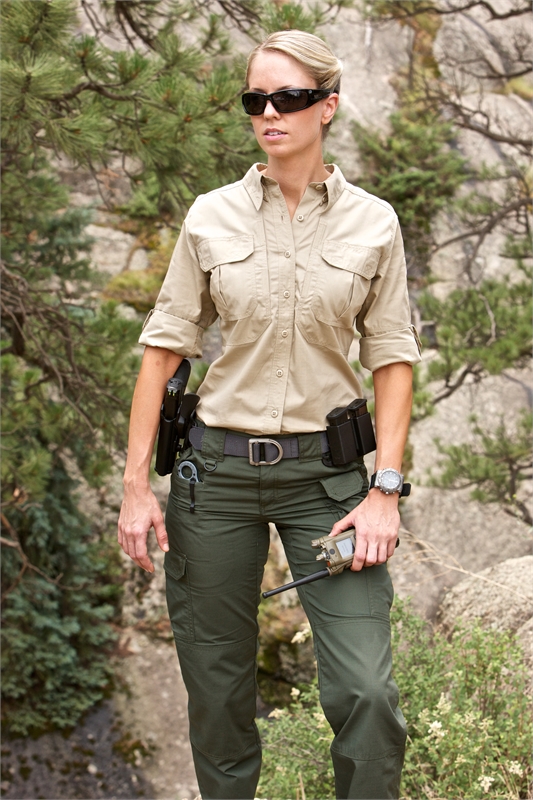 Photo: Credit
21. Tap pants
Flowing and loose, tap pants are so comfortable that you can use them as pajamas at night.
You can wear them under your clothes to avoid panty lines.
They flatter your curves, so they are great underneath dresses, skirts or even some types of pants.
You can also try wearing them at home but including them in an outfit is not a good idea, since they are practically underwear.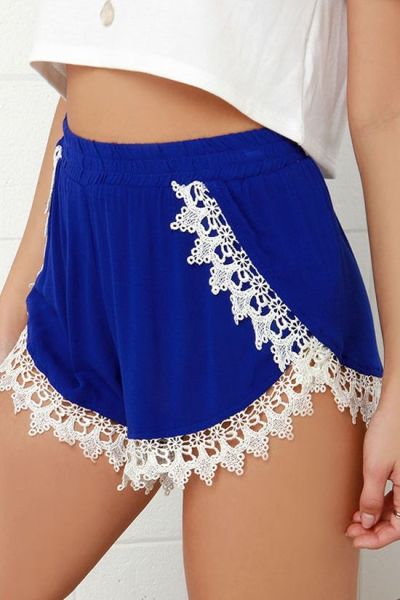 Photo: Credit
Pants are not only comfortable but also chic, and with these 21 unique types of pants, you will have so much fun when refreshing your wardrobe.
It is easy to use what you already have in stock and start styling.
The types presented are available in a wide range of colors, styles and materials, so it is up to you to find your best match!
MATERIALS
When considering what type of pants best works for you it is important to take into consideration not only your body type and personal style, but also the material the pants are made of.
Here you can find more information about fabrics and why they matter.
WOOL
As a natural material, wool is very breathable, which makes it a popular choice of fabric for pants and suits.
It will serve you well both in heat and cold weather. There are many different types of wool, so you will have plenty to choose from.
Tropical wool works better for high temperatures, whereas tweed is great for cold ones.
Keep in mind that wool as a type of fabric is rather high maintenance, which means one thing – dry cleaning.
Unless you choose polyester-wool blend that is machine washable, therefore, very economical.
Despite the common opinion, high-quality wool is soft, which adds comfort to the equation.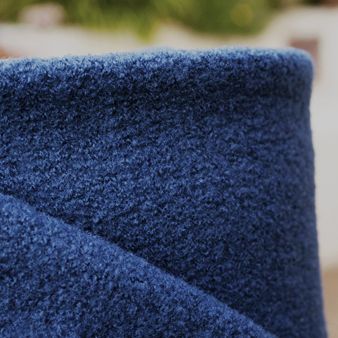 Photo: Credit
SILK
Silk is one of the most delicate fabrics on the market and it is very lightweight. As a material, silk is shiny and is considered luxurious.
It is perfect for dresses and evening wear but since it is rather expensive, there are polyester versions available that are way cheaper.
This fabric also requires dry cleaning or hand washing because of its delicacy.
There are different types of silk fabrics, such as chiffon, organza, taffeta, velvet, silk satin and others.
Silk-linen, for example, is a fabric that is used for trousers, skirts and dresses of high quality.
This fabric blend is medium-weight and dense but also has the shiny look because of the silk fibers.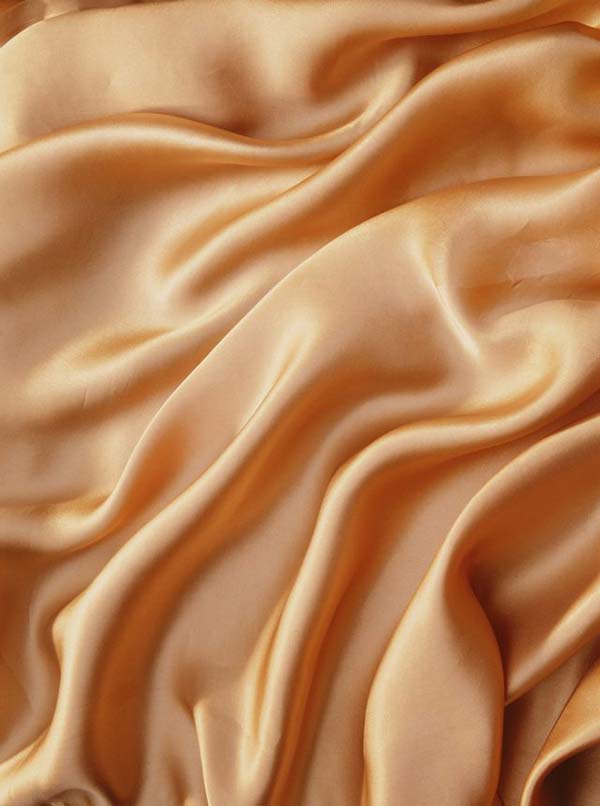 Photo: Credit
DENIM
Denim is the main material for jeans production. There are many different types of this material, such as blue and black, dark or light, etc.
It can be used for pretty much anything, including skirts, jackets, jeans, vests, even shoes. This is a very heavy-weight fabric and is not stretchy.
When choosing jeans, it is important to know the percentage of denim and elastin in them, especially for slim-fit and tight ones.
Additionally, you always want to choose high quality denim because of its durability.
Overalls or dungarees, capris, jeans, jeggings, jackets, skirts and shorts usually are denim.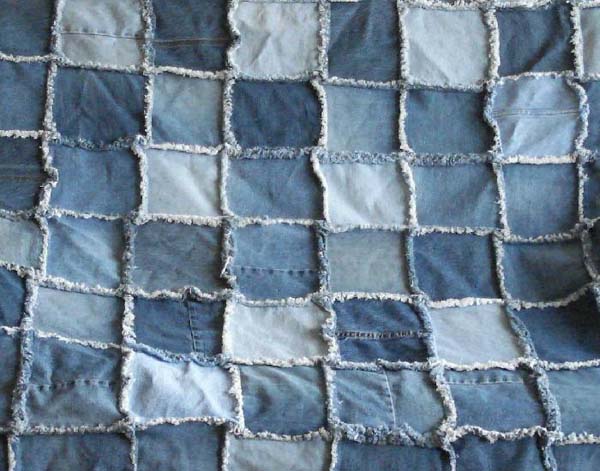 Photo: Credit
CORDUROY
Corduroy is a type of material that is used mostly for pants and blazers.
Some slim-fit pants are made of corduroy with some percent elastin in order to fit and stretch better.
Corduroy is similar to velvet but you can see a "stripe effect" when you wear it – this pattern is true especially when talking about pants.
As a material, it is usually made of cotton or a blend between cotton and polyester.
It is important to know that this type of fabric is appropriate for cooler temperatures and comes in different weights and colors.
Because of the striped pattern, corduroy pants go well with shoes in neutral colors.
The material is also popular for male dress pants, especially in the most recent years.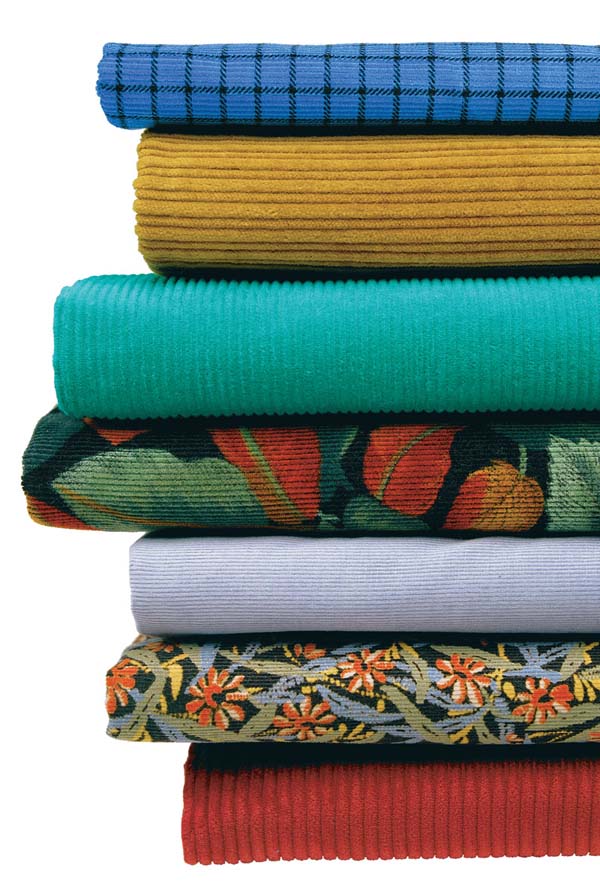 Photo: Credit
COTTON
When choosing a material for pants, cotton is usually combined with polyester.
This combination allows pants to be breathable and light but also durable and comfortable.
Since polyester clothes do not get wrinkles, you will not spend much time ironing your pants – you can imagine why this is a preferred choice of material. Clothes made of cotton can be machine washed but they do not look as stylish as some other fabrics.
Perfect for leisure activities though! Cotton is very popular as a material for outdoor events or some work days when combined properly.
This fabric is rather thick, so it is easy to sew, which is another benefit of the material.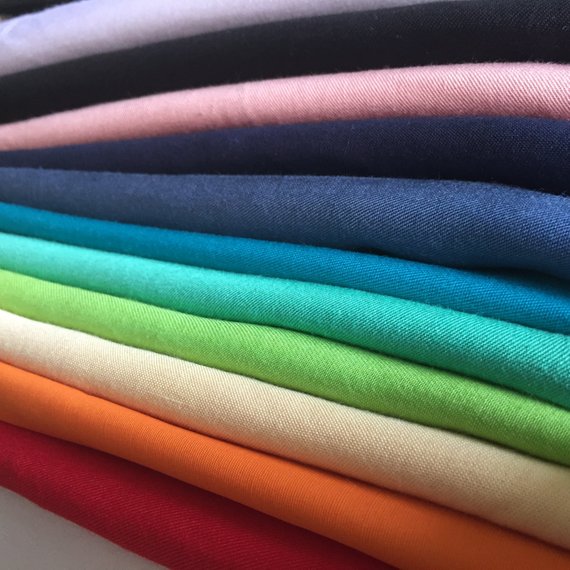 Photo: Credit
BLENDS
As mentioned before, blends of certain materials are great choices for clothes, and usually add durability and comfort to the piece of clothing.
Wool blends are always a good choice because of the high quality of the wool, especially good for jackets, pants and suits, also some skirts and even shorts. Cotton blends work great for high temperatures and since clothes can be machine washed, they are very popular.
Most pants combine two or more different fabrics for greater comfort and a more stylish look. Imagine the variety of style and color combinations!
Of course it is important to take into consideration what part of the world you live in and your personal style preferences.
Some blends require certain body structure and others are very flattering and versatile.
Do not forget that choosing which blend is right for you should not be a stressful task.
As with choosing the perfect type of pants, choosing your blend should be a fun activity, so do not be scared and let your imagination go wild!
The most important thing is to relax and enjoy the ride!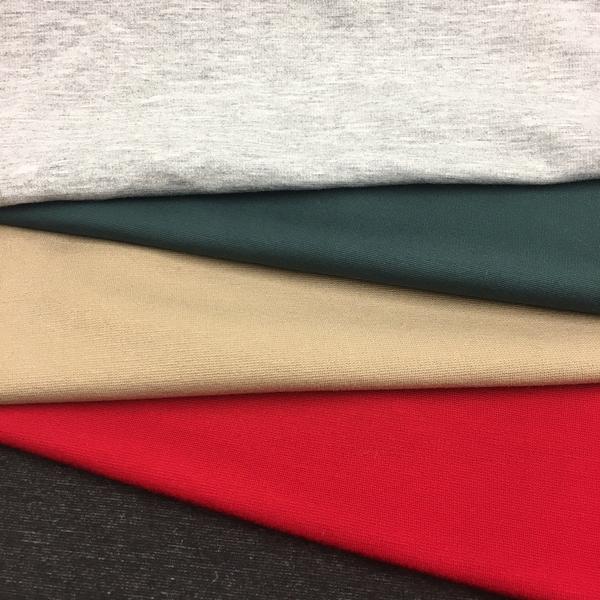 Photo: Credit