15 Fashion Essentials Every Woman Should Have!
Life isn't perfect, but your outfit can be.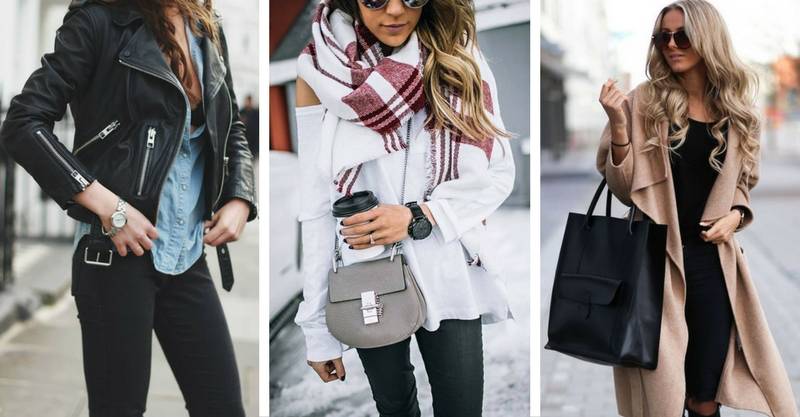 Women loooooove to shop. It's a known fact. Unfortunately we often get frustrated in the process (does this go with that? Yes? No? Are you SURE?). Shopping for the right outfit combinations can be a real struggle and what looks fantastic on one body type, can look terrible on another.
Whatever we're shopping for, we should always keep in mind the base pieces of clothing we already have in our wardrobe. There are certain must-haves that are either very versatile or simply always look great on you.
However, even when it comes to our basic pieces, there is still a bunch of choice between those as well! (The struggle never ends…). Look for the right ones that makes you feel good and don't be afraid to invest a bit of money in them. These signature pieces will last you a lifetime and will be your go-to jackets, jeans or shoes for that day you really don't know what to wear.
Here are 15 essentials for your wardrobe. If you don't own a certain piece, it might be time to reassess your sense of fashion and style.
1. A Tailor-made Blazer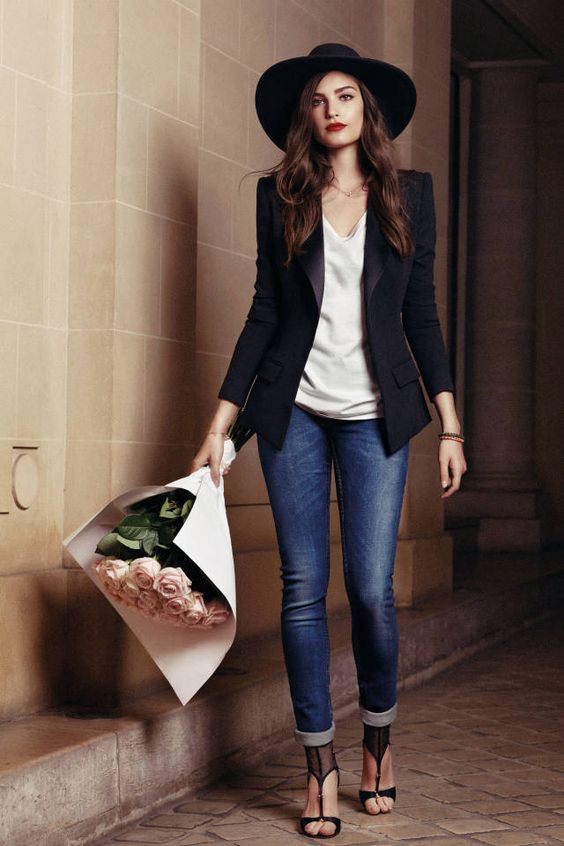 Photo: Credit
A blazer simply goes with everything. From a coat replacement in fall, to making any casual look more formal. Every woman should invest in a tailor-made blazer and keep it ready for any occasion. It's the type of jacket that instantly ups your game. Don't believe us? Just have a look at Kate Moss.
2. A Long Camel Coat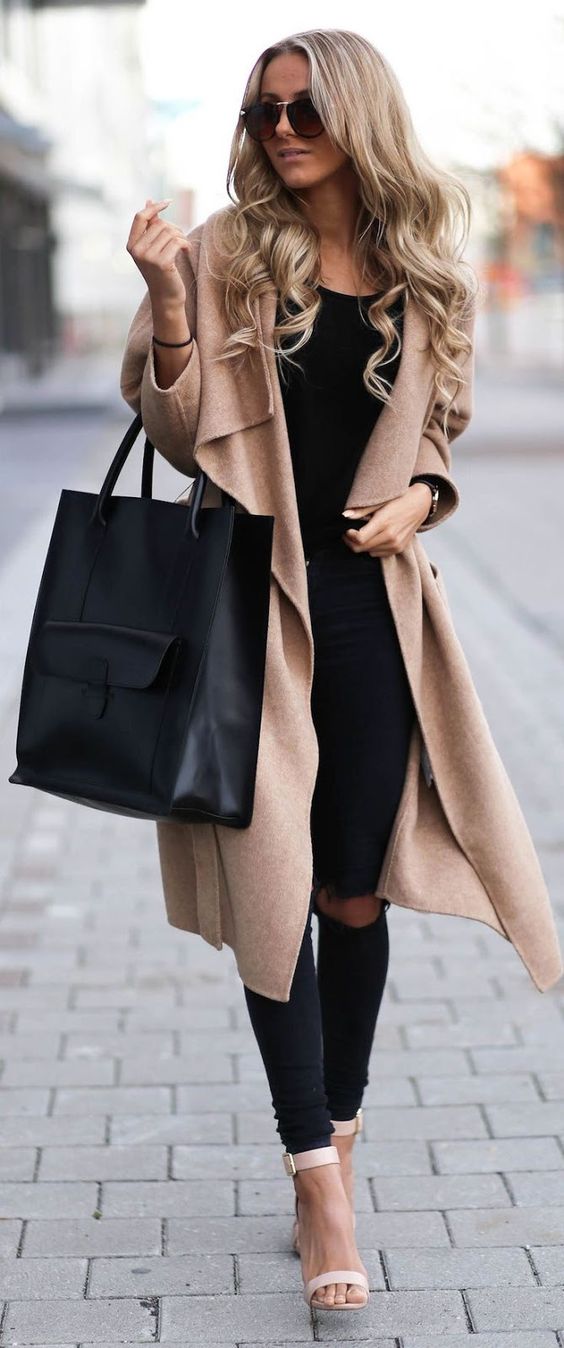 Photo: Credit
A camel coat is a perfect addition to your wardrobe and matches with every color. It's so versatile, that you can wear it on a cool spring day, or during a slightly warmer winter time. A camel coat should be your go-to dress for whatever event, or simply because this one makes you feel extra elegant.
3. A Great Moto Jacket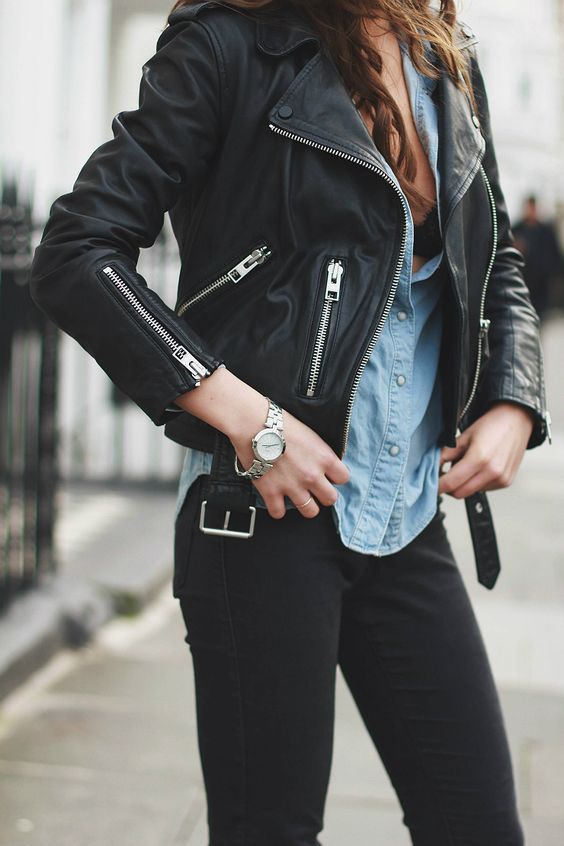 Photo: Credit
Just like the blazer, a black leather jacket is timeless and possible to style with every outfit. This type of jacket can give you that extra edginess you need to complete your not-so-edgy look. Leather jackets are like signature statement pieces, and if they're good quality they can last you a lifetime.
4. Multiple Pairs Of Black Leggings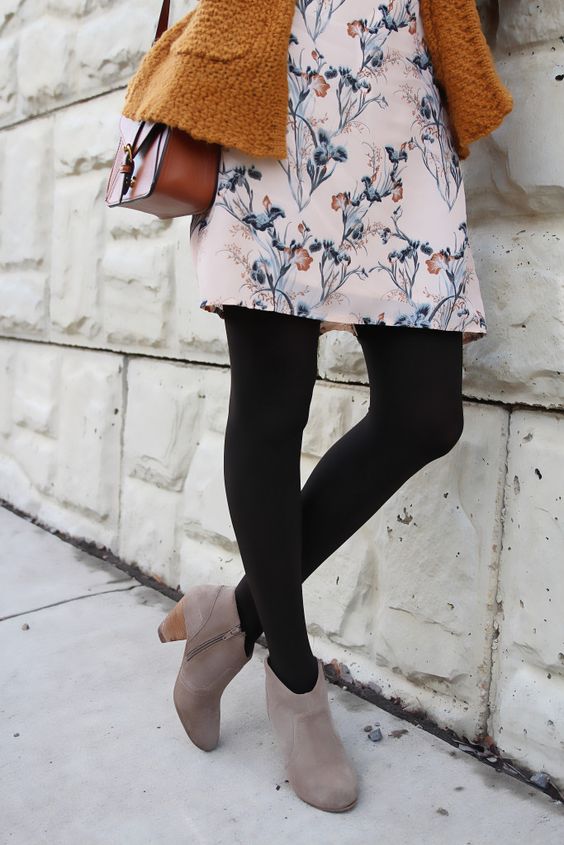 Photo: Credit
We absolutely adore black leggings. Wear them to the office with a nice dress and you still feel like you're in your nightgown, sort of. Combine them with ankle boots (also a must-have!) or a pair of sneaker and you're dressed for any occasion. Pssshhht, did you know that black leggings also make you look slimmer?  
5. A Pair Of Tall Brown Boots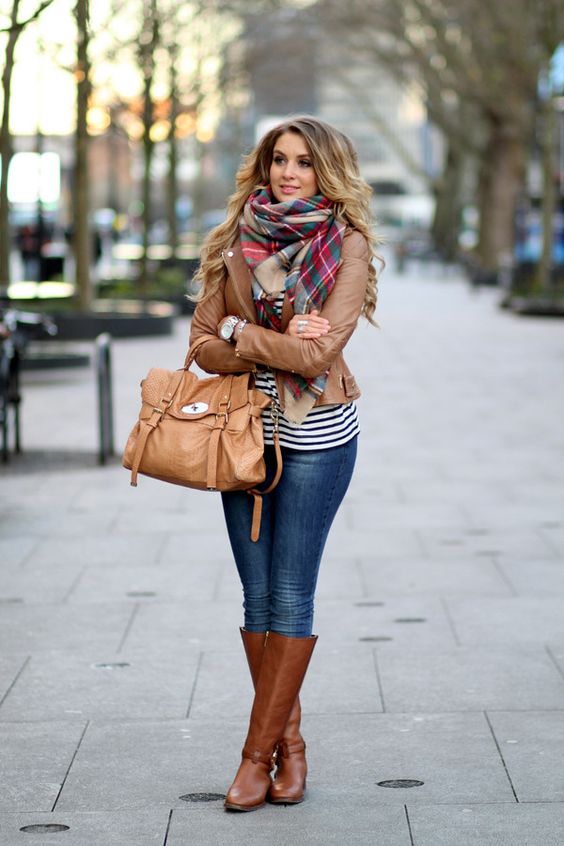 Photo: Credit
If you want to protect your feet from the winter cold and don't want to look like a duck in Uggs, then tall boots are the right choice. Pick a pair that is versatile and can be worn with a dress or tucked into your jeans.
6. A Beige Trench Coat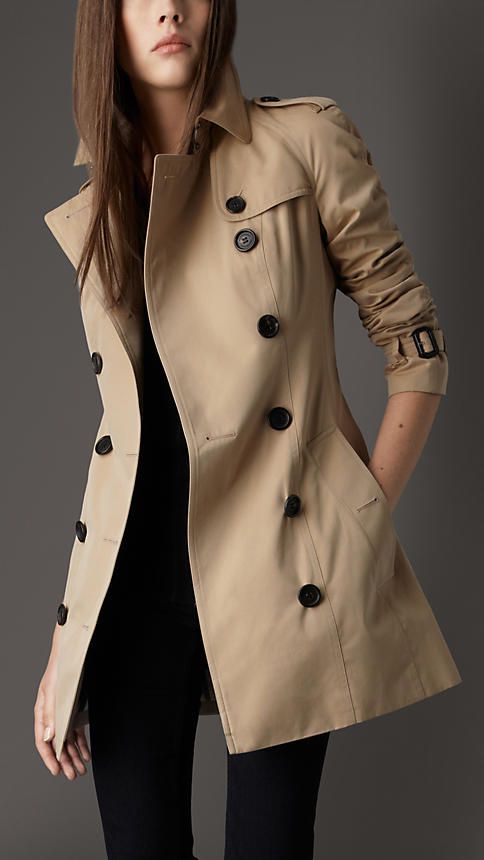 Photo: Credit
You may not believe it yet, but a high-quality beige trench coat is an important wardrobe staple. It's the perfect jacket for the in-between seasons. It's classic and gives every outfit a chic boost. Plus, you won't have to worry about it going out of fashion. You can wear it again next year.
7. A Small Party Purse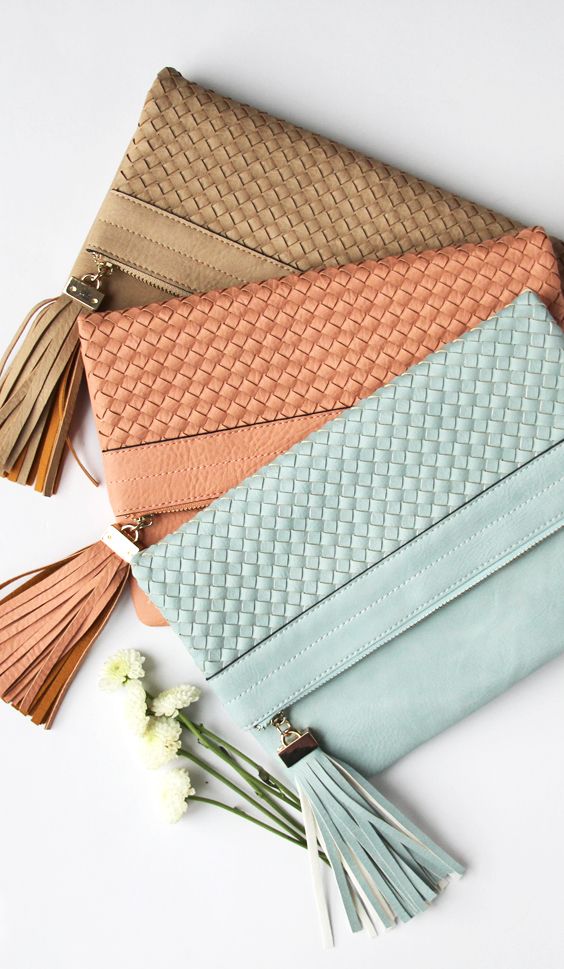 Photo: Credit
We can't take our human sized handbag full of crap everywhere. That's why every woman should own a small purse, especially for a date with that cute guy or an all-night party in the city. The only challenge left is to decide what goes into the purse and what doesn't…
8. A Good Pair Of Jeans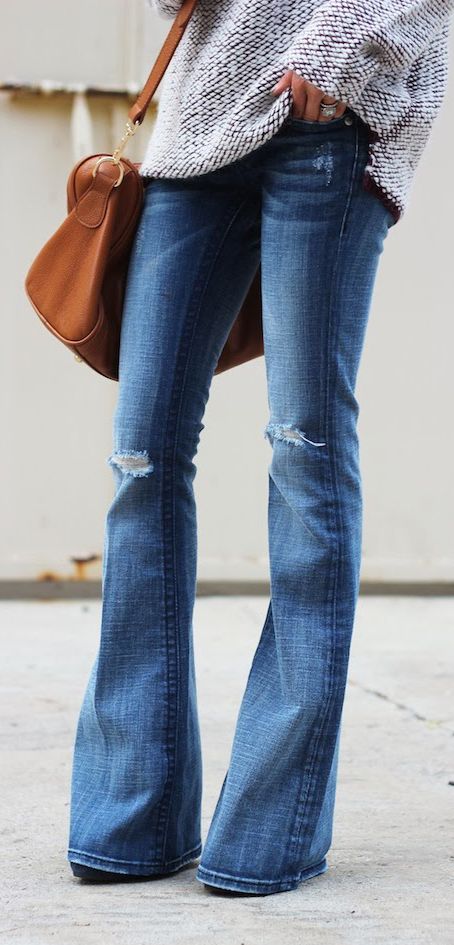 Photo: Credit
Finding the perfect pair of jeans can be a real struggle. Jeans need to be comfortable, and hide all your hip-waist insecurities if you have them. Darker shades are more versatile than lighter ones and there is a huge collection of different styles. Once you find that perfect pair for you, you'll enjoy wearing them forever.
9. A Light Scarf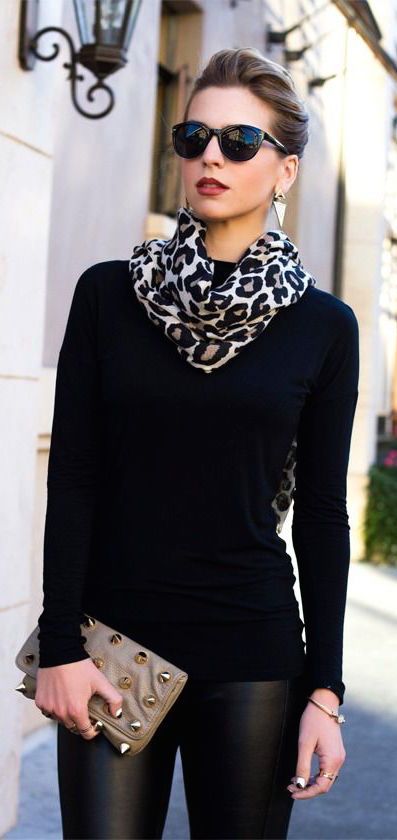 Photo: Credit
A light-material, dress-up scarf will complete a plain black (or any other color) outfit just as much as a statement necklace. Scarves exist for all budgets, and in all shapes and sizes. There is no excuse for not owning one. Plus, having a scarf around your necks makes you feel safe and snuggly just about everywhere!
10. A Little Black Dress (LBD)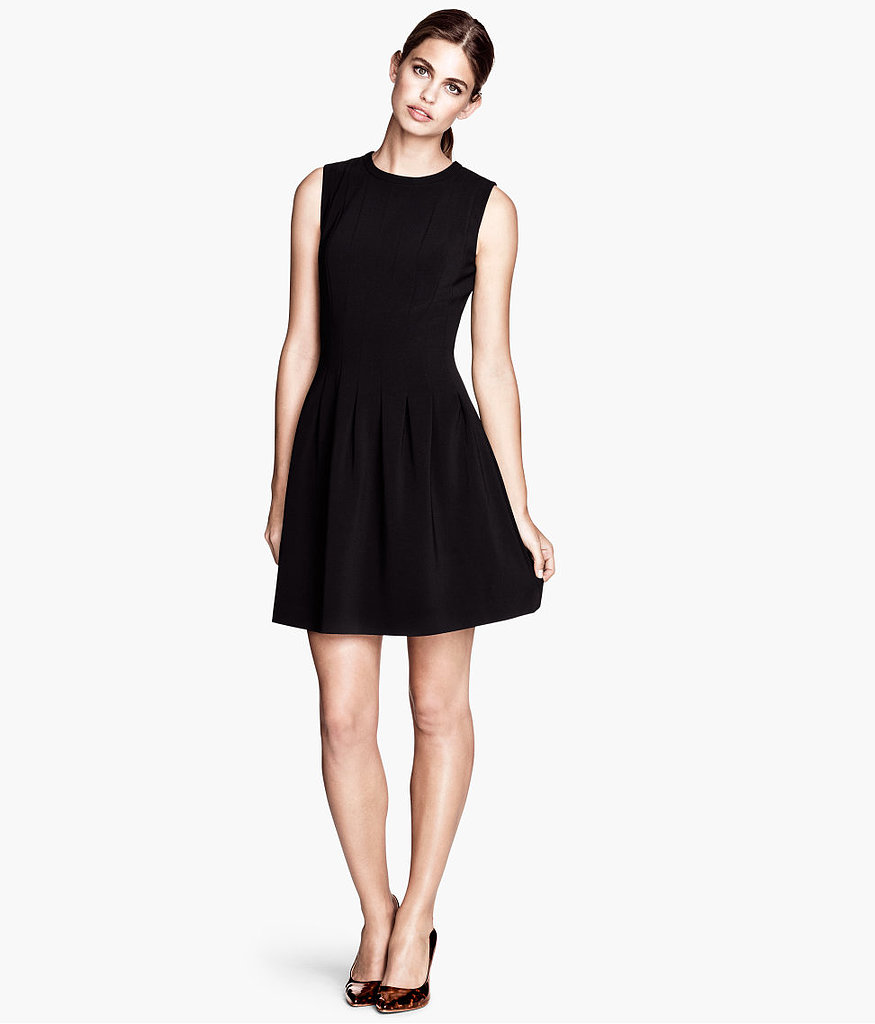 Photo: Credit
You don't own a Little Black Dress? Shame on you! When it doubt what to wear, there is only one answer: LBD. Owning one that fits you perfectly can be worn to any occasion. Whether for work with a little vest over it, or a party with a bunch of cute accessories: this cute dress is your partner in crime!
11. A Statement Handbag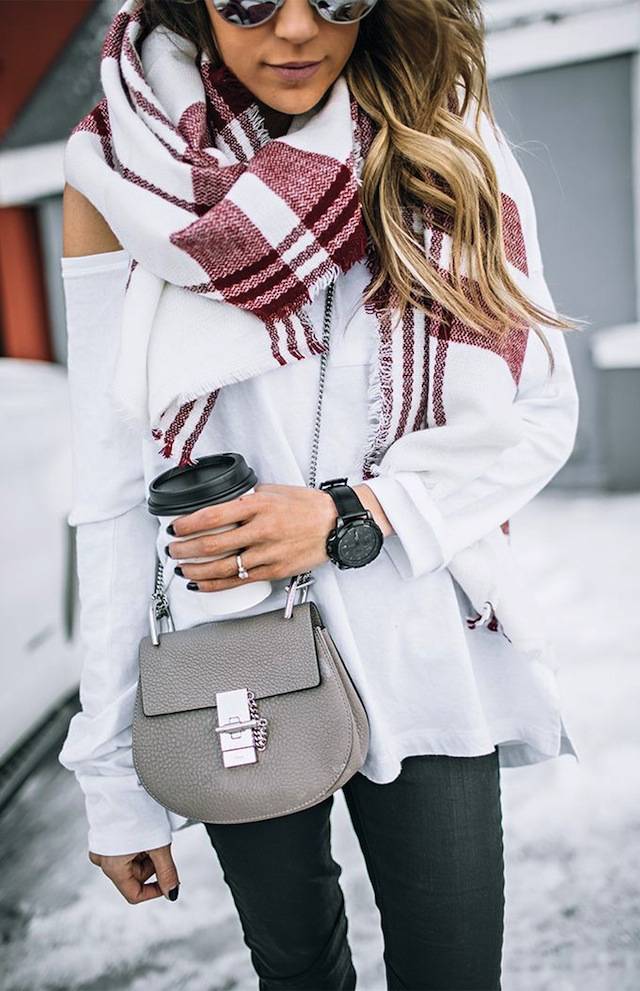 Photo: Credit
Your handbag can either be part of your whole outfit, or you can combine it as an accessory. Either way, us women never leave anywhere without it, so we might as well pick it well. Make sure you bring the right purse for the right occasion, though. Bringing the wrong one can look terribly wrong…
12. Basic Ballet Flats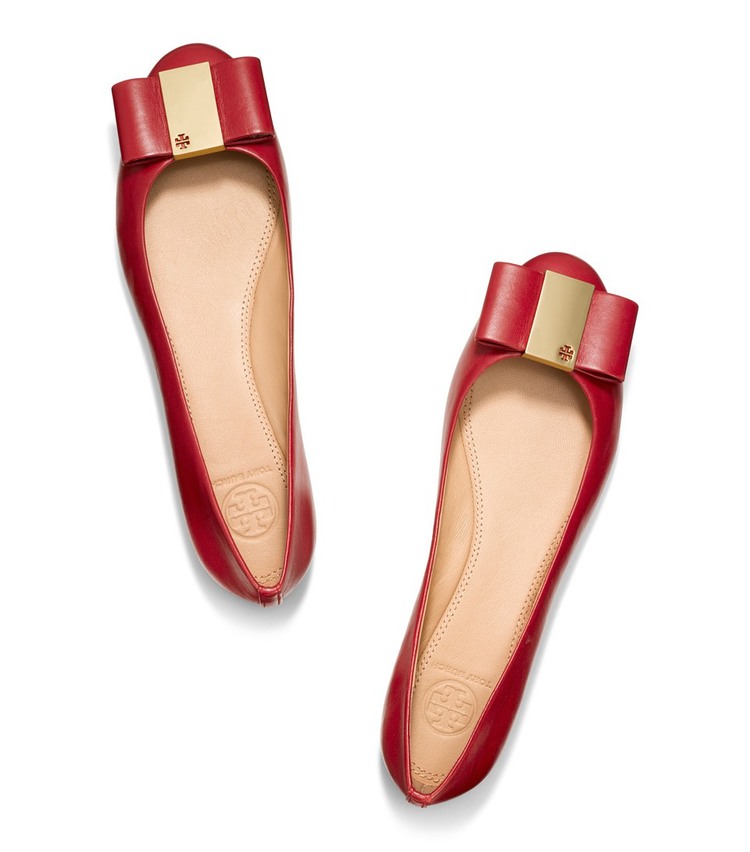 Photo: Credit
Ballet flats are the perfect back-up for when your feet just cannot support walking on high heels anymore. Or you can combine your flats with jeans and a tee. They generally look great with any outfit. Your feet will be so comfortable, you'll be debating whether or not to ever wear heels again…
13. A Statement Necklace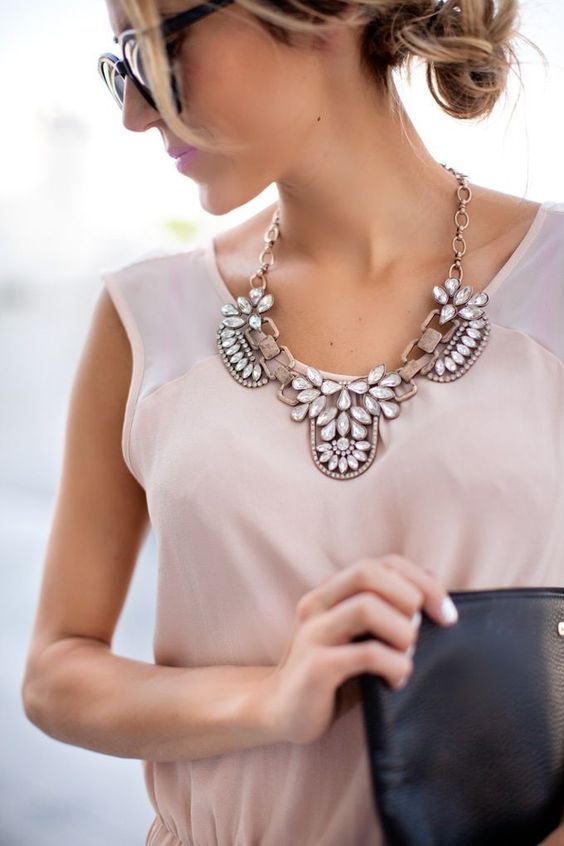 Photo: Credit
When wearing a simple outfit, a statement necklace can add some extra flair. However, that's not its only purpose. An extravagant necklace can start a conversation and draws people's attention to your eyes. It also shows how extremely fashionable you. This multipurpose accessory is one you don't want to live without.
14. A Striped Shirt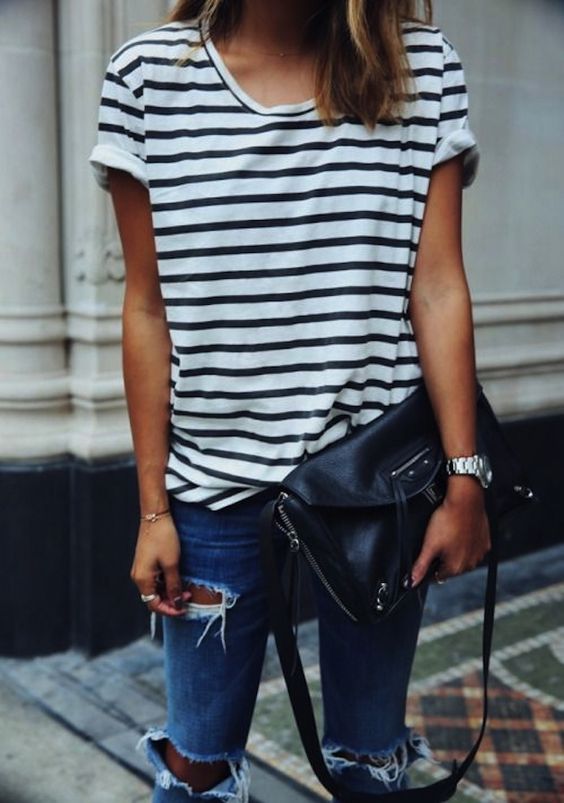 Photo: Credit
As much as we criticize different patterns being combined, somehow the fashion world has accepted that stripes go well with every design. You can wear a Breton tee with jeans, a skirt and mix and match with flower and dotted patterns. If you don't have a striped shirt, then it's time to buy one! 
15. A Pair Of Comfortable White Sneakers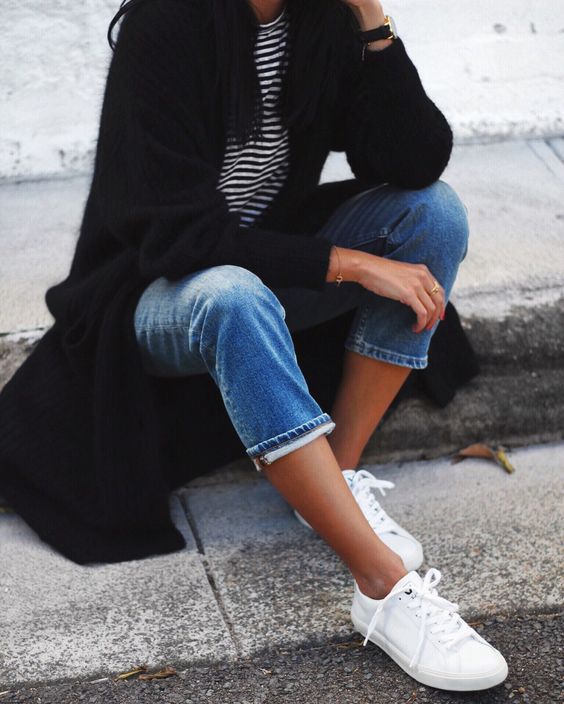 Photo: Credit
White sneakers will be the most worn shoes you'll ever own. They're comfortable and fit under everything.  Along the line these shoes even became fashionable to augment the cool in a classy outfit. Just always make sure they're clean before wearing, because dirty white sneakers are NOT acceptable at all…