What is a handbag anyway?
Maybe the answer is simple. It is  a bag made of leather or fabric that one holds in the hand or hangs from the shoulder with a strap, used for carrying small personal articles like driver's license, photo identification, lipstick and other cosmetics, mirror, small hairbrush, pen and pad and a wallet for carrying money, credit cards and photo identification.
But why do some women have a fervour for acquiring handbags. A new handbag is not just a container for keeping essentials in one place when one is out of the home. It is a great opportunity to express your personality.
"Along with showing off personal taste, a handbag suggests economic prosperity and acts as a soupcon of the childhood security blanket."

The handbag was part of the changes brought about after the First World War and the increasing emancipation of women, for whom carrying a bag became a sign of independence and stature. Women had their own cash and bank accounts, and keys to their own property and cars — and they wanted the world to know it.
With only one bag, you can change your outfit completely. Every woman, from girls to grandmas, wants to look great and feel great about her handbag.
After all, women lug their lives around in their bags — they're almost an extension of us. Handbags say more about us than clothing at times.
Some women carry a uniquely small purse which probably contains little more than a lipstick and credit card.
This type of bag, dainty, under the arm says "I a am jet-setter.
When I travel I don't need anything more than my credit card." However, today's hottest bags are enormous.
This kind of large bag borrows the rock and rock attitude and says "I can take care of myself".
This is why we present to you those 31 unique types of purses that will give you the freedom to express yourself and will meet all your requirements.
Enjoy yourself in the process of finding the best item.
Please note that some of the bags overlap in their features and functionalities
1. Evening clutch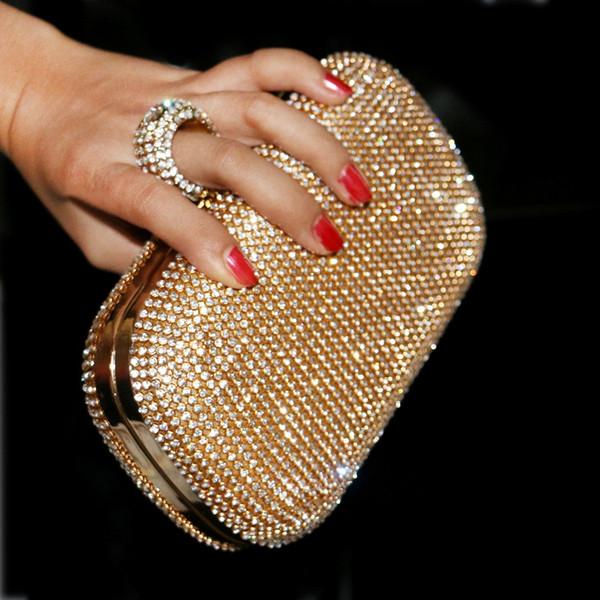 Photo: Credit
Clutch is a slim, flat handbag meant to be held in the hand, without handles or a strap.
Suitable for weddings, evening party, perfect for matching ladies night dresses.
Glitter clutch bag, bling sparkly, make you more prominent in the party.
2. Cross body purse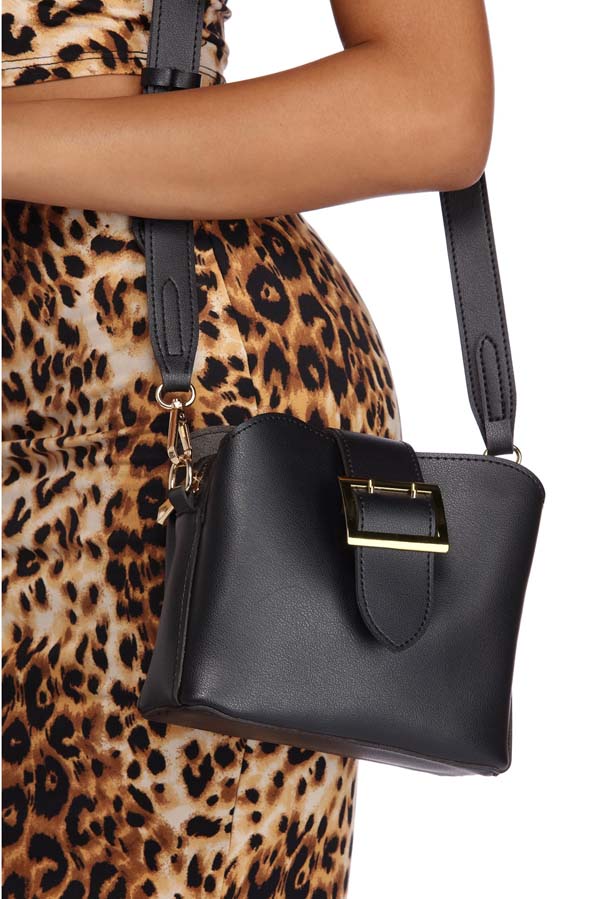 Photo: Credit
Despite its small size, it's capable of fitting a substantial amount of storage and has a good amount of protected organization within it.
This is a compact and secure option, making it one of the favorite travel shoulder bags.
3. Day clutch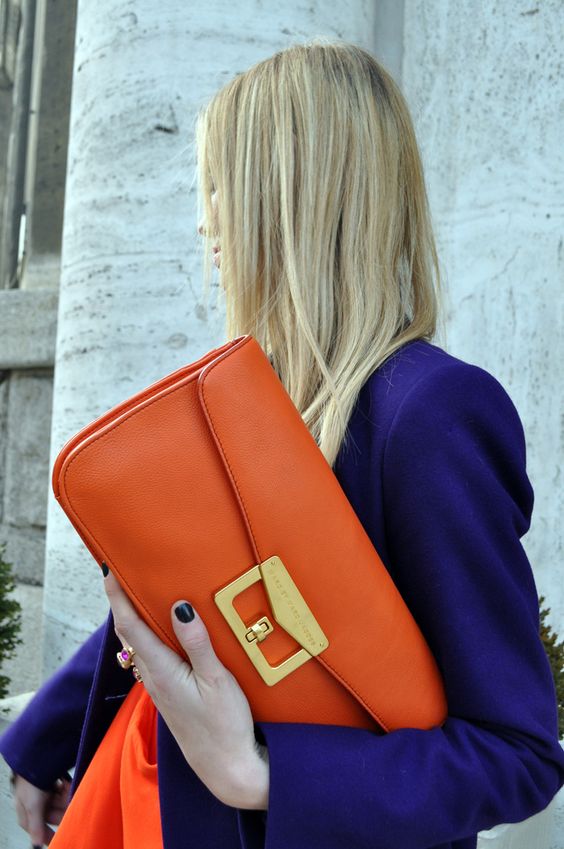 Day clutches are more casual, something that is still functional that you can use as you go about your day.
The material used are also less ostentatious than what you'd bring with you for a night out.
4. Straw basket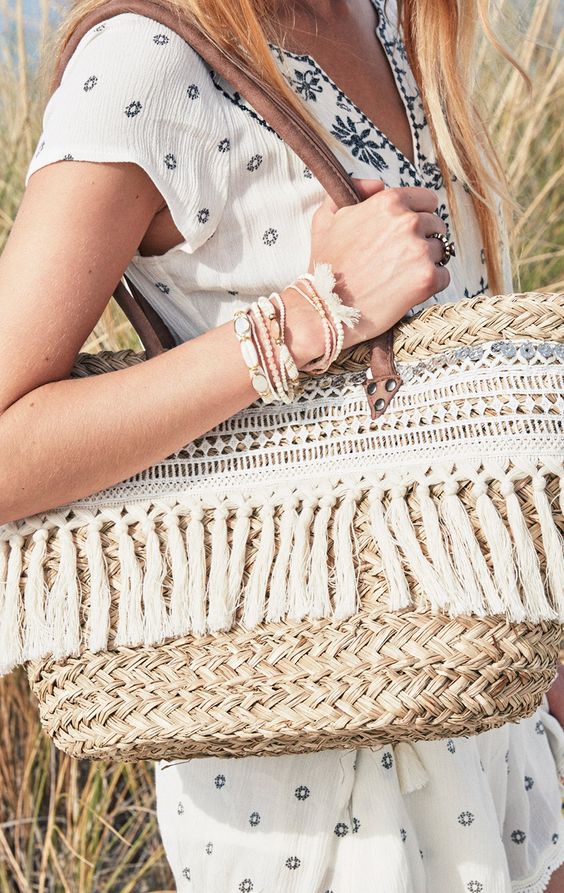 Photo: Credit
Straw bags are that one bag trend we cannot get rid of.
Basket bags are usually quite roomy and practical.
The straw basket is the  bag of the summer.
They are made from straw and or grass materials, which can include seagrass, rattan, straw, corn husk, raffia and willow.
5. Chic tote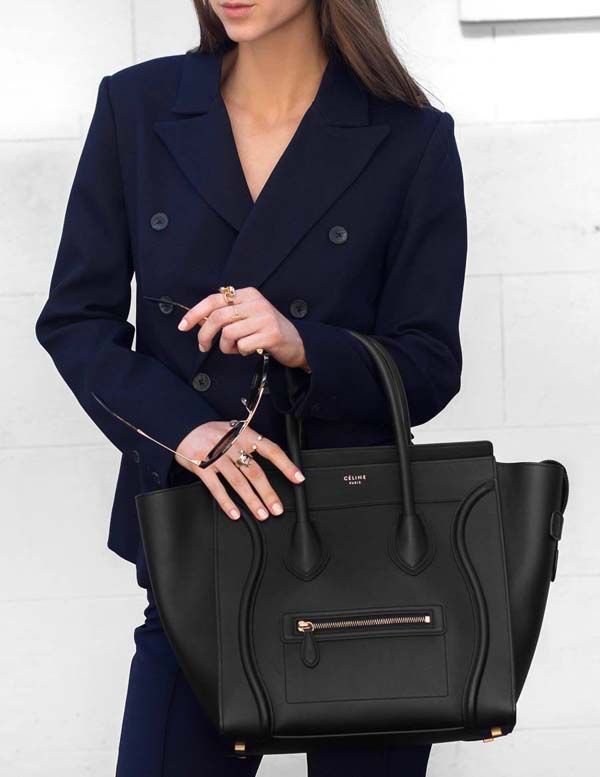 Photo: Credit
This is a rectangular shaped bags made of stronger materials like leather.
It is 'the-shopping-must-have' for most girls.
This bag has somewhat short-medium handles and is roomy enough for most all shopping that women does.
It is with an open top and open main compartment.
6. Hobo bag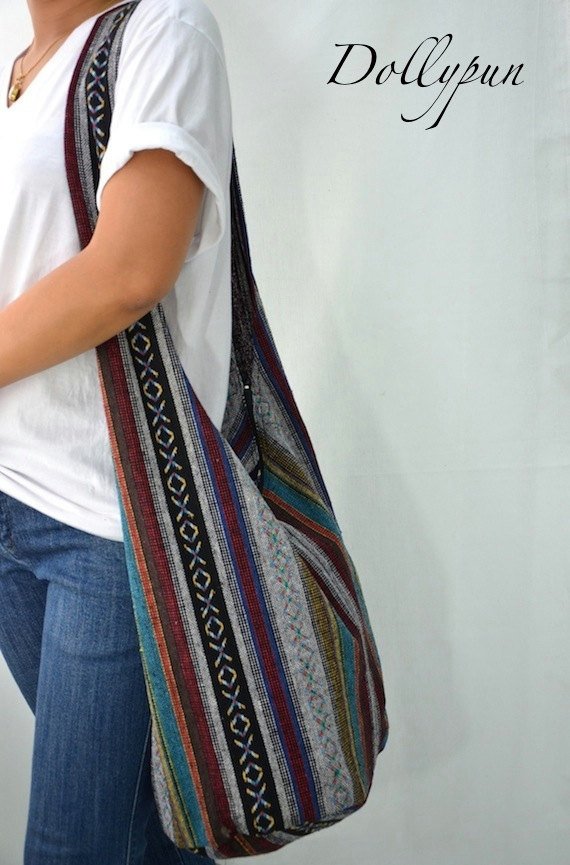 Photo: Credit
The hobo bag is a style of handbag or purse that is typically large and characterized by a crescent shape, a slouchy posture and a long strap designed to wear over the shoulder.
Hobo bags are made out of soft, flexible materials and tend to slump, or slouch, when set down.
This bag has a distinct silhouette which marks it as a casual carry all.
7. Duffle bag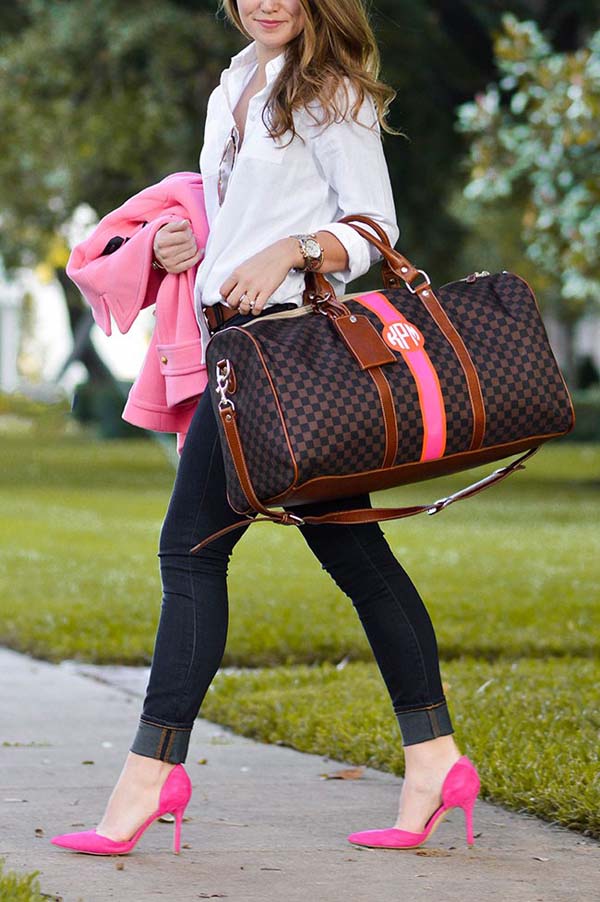 Photo: Credit
No matter what you have planned, duffel bags are a handy piece of baggage to have around.
A duffel bag is a large cylindrical bag made of cloth.
This is a bag with flat sides and rounded sides and a top zip closure.
It is a large roomy bag.
8. Backpack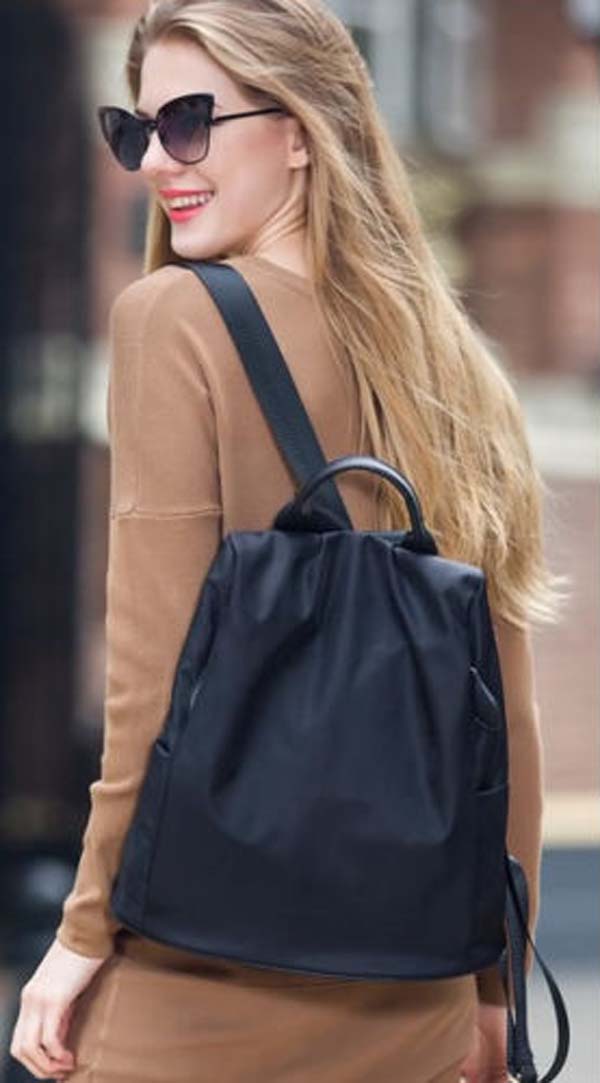 Photo: Credit
A bag designed for carrying articles on a person's back, having shoulder straps and often mounted on a lightweight frame.
Alternative names of a backpack are – bookbag, kitbag, knapsack,  pack, sackpack or backsack.
9. Satchel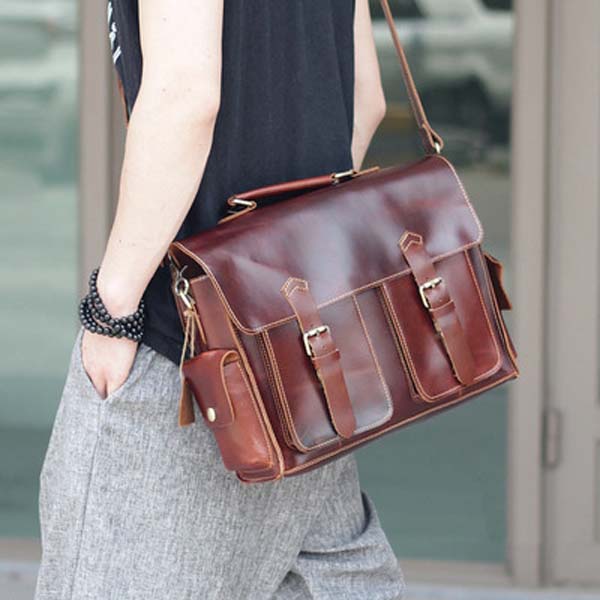 Photo: Credit
This is a rectangular bag with a flap that fastens in the front with a single or double buckle.
Usually, they have a long strap and are hung  low on the body
The strap is often worn so that it diagonally crosses the body, with the bag hanging on the opposite hip, rather than hanging directly down from the shoulder.
They are traditionally used for carrying books.
Unlike a briefcase, a satchel is soft-sided.
10. Laptop bag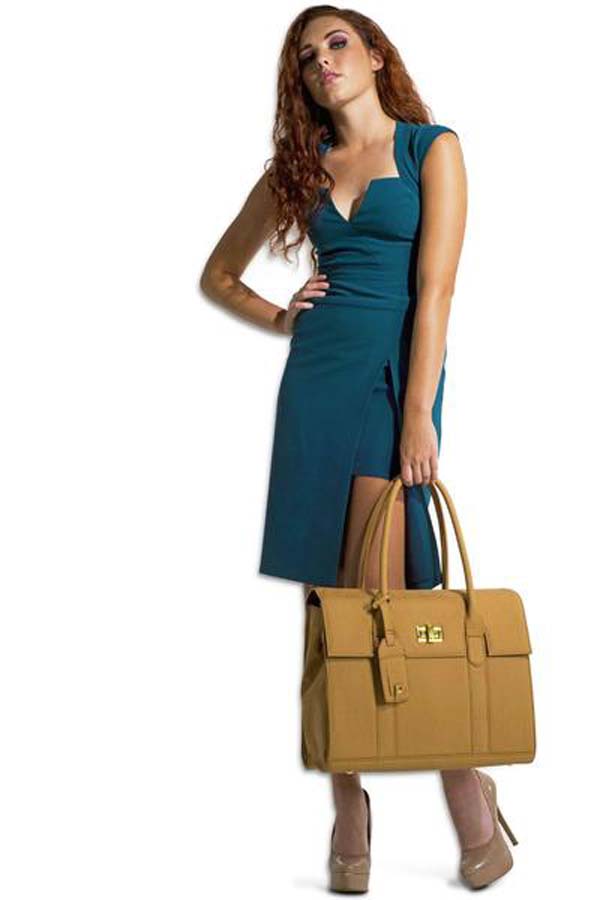 Photo: Credit
As the name suggests it has compartments to carry a laptop and its accessories.
It has a rectangular shape with small as well as longer handles for carrying the bag by the shoulders
The first purchase for any laptop owner should be a case to carry it in.
11. Wristlet

Photo: Credit
Wristlet is a small handbag with a short carrying strap.
It is carried on the wrist by a small attached loop.
It keeps your credit cards and ID on one side and all of your cash and change in the middle compartment.
It fits perfect and when you go out with friends you don't need to take your big purse or handbag.
12. Drawstring bag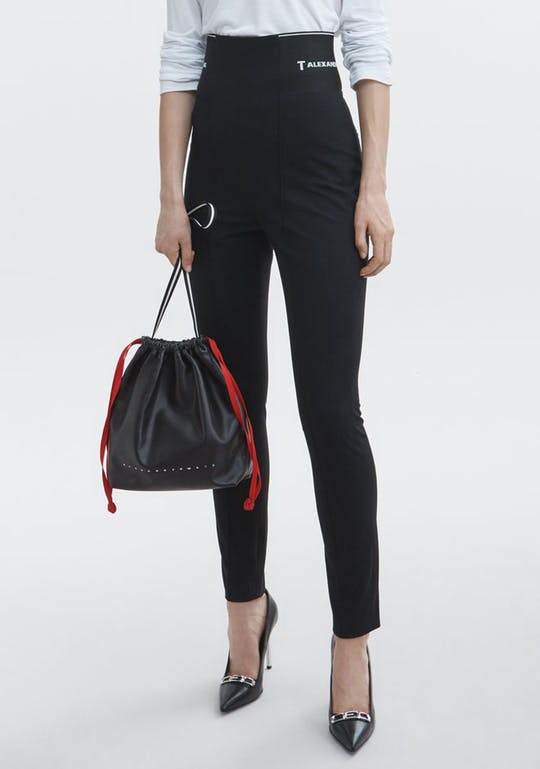 Photo: Credit
These bags have a drawstring closure on the top. It could be a back pack or a pouch.
Drawstring bags or cinch bags have been in use for centuries.
The first drawstring bag was an ancient cloth or leather pouch that men traditionally used to carry coins or their valuables.
This bag is very practical.
Just toss everything you need in the bag, pull the strings, and you're ready to go.
You will have both hands free when using a drawstring bag, as it can be conveniently used just like a bag pack.
13. Foldover bags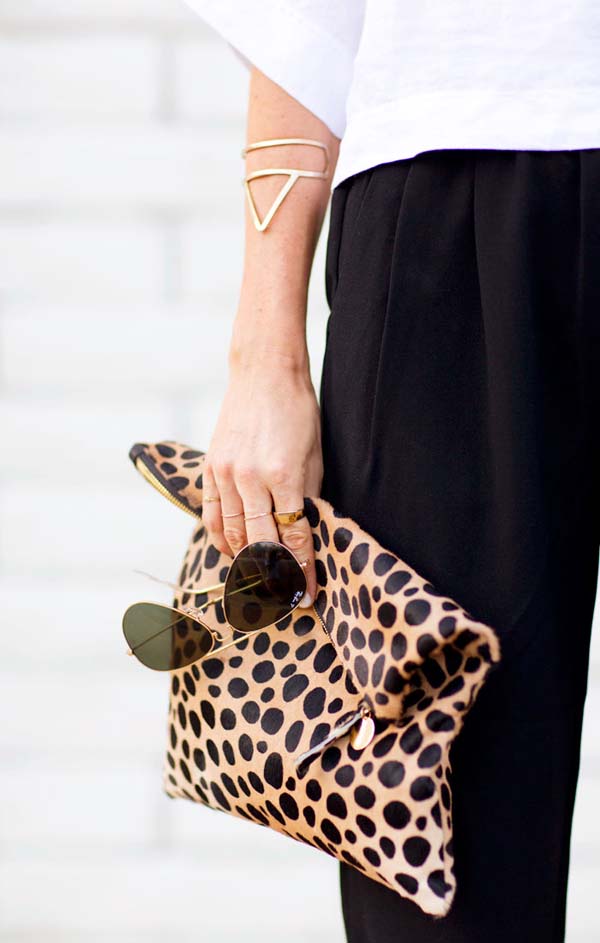 Photo: Credit
The advantage of this bag is that it can be expanded at will with long straps.
The perfect bag for the stylish girl on the go, the  foldover bag features a removable crossbody strap so you can easily transition from day to night.
14. Phone bag

Photo: Credit
Perfect for the use for which it was purchased, to wear a cell phone around the neck or across the body when wearing clothes without pockets while walking/jogging.
It can be not only practical but also elegant.
It protects your mobile phone and make it available any time you need it.
Having such an item you will not miss a call while trying to find your mobile cell.
15. Baguette bag

Photo: Credit
This is a small compact bag with a short strap, made famous by the brand Fendi. Baguette is a type of long and narrow bread ; this bag is named after this bread because of its shape.
Long before the cross body bag came on the scene, the baguette reigned supreme.
A fashion staple since its release by Fendi in 1997, the petite short strap shoulder bag hit iconic status when it was carted around religiously by 00's style maven, Carrie Bradshaw.
It's rumoured that with the aid of Sex and the City 100,000 bags were sold in the first year.
16. Barrel bag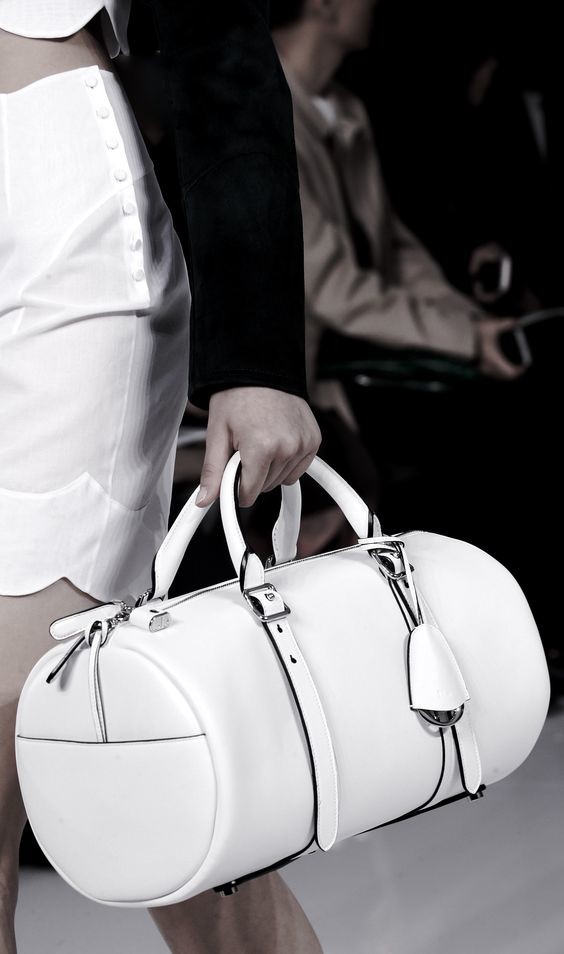 Photo: Credit
A large cylindrical bag.
This bag comes in many sizes and can carry a lot
With adjustable straps, this  bag can be carried by hand, under the arm, or slung over the shoulder by lengthening the two straps.
The straps are adjustable, which allows you to carry the bag however you like it.
Can be worn easily over the shoulder by linking the two straps with the rip-tab designed for this purpose.
17. Belt bag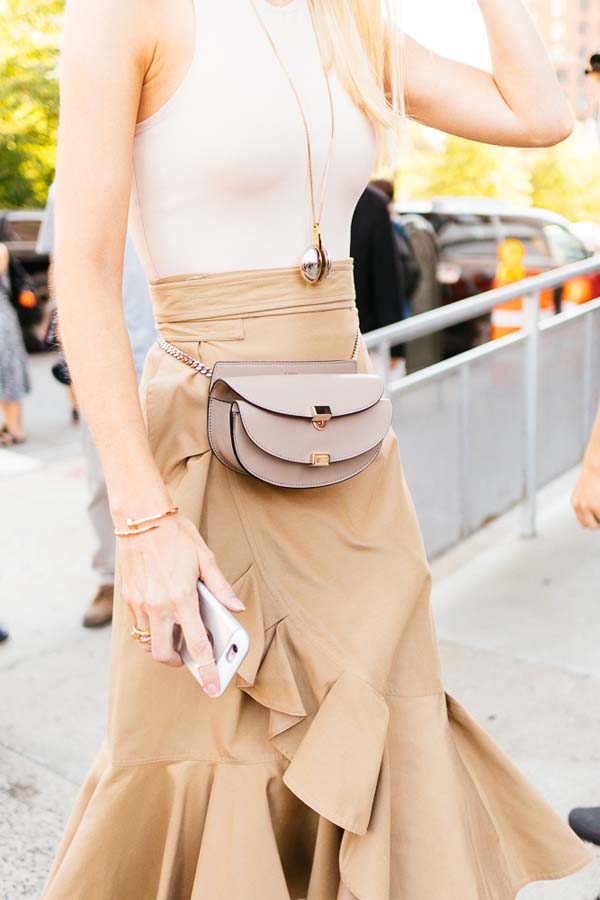 Photo: Credit
Also known as a belt bag, and a bum bag in Britain (fanny pack being the American version), a fanny pack is a small pouch that is worn around the hips and waist.
It is, surprisingly, a trending accessory and well worth investing into, particularly as a traveler.
A belt bag in and of itself is a lightweight waist bag worn mostly for its flexible uses, particularly in allowing you to stuff all your necessary items in there.
It has a zipper that you can easily open or close shut, and is often made of leather, though there are cloth, embroidered and even felt fanny packs.
One origin of the belt bag has been found to be in the Native American medicine pouch, which was a buffalo pouch that was used instead of pockets on clothing, made to carry medicine and other necessities.
They were often worn around the wrist or strung around the neck, falling against the chest.
18. Messenger bag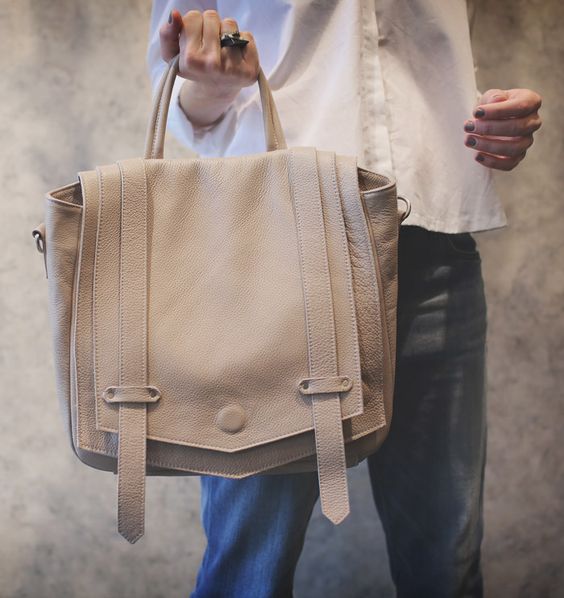 Photo: Credit
These are medium sized bags which have a flap on the front.
It usually has a long strap and is worn cross body.
Another name for this bags is courier bag.
It can be easily stored and worn with relative ease.
One among the advantage of bags with shoulder straps is that it doesn't resist the movement of the user as much as backpacks do.
You know how hard it is to reach for things when you are wearing a backpack and on public transport or in a tight place.
19. Bucket bag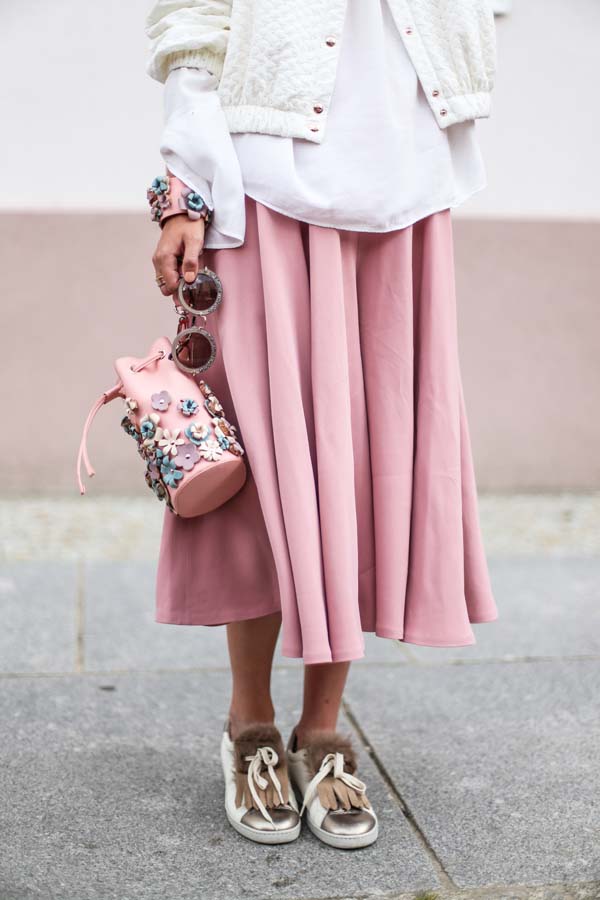 Photo: Credit
This is a bag which has a flat bottom, a drawstring closure and long handles.
This medium-sized bag is casual in its appearance and is a fashion trend which has a carry-all cool appeal.
We all are obsessed with retro looking items and this accesory reminds me of 1970's and 90's decades.
If you are one of those babes who admires retro vibes, and bohemian cool moods, then its yours must have item.
The great advantage of this bag is the functionality, what allows you to carry everything what you need and want in one single bag.
20. Bowler bag
Photo: Credit
This is a medium-sized bag with short handles.
The name of the bag is inspired from the bowling ball bags.
Designed to be handheld or worn over the shoulder, bowler bags are the height of fashion.
Bowler bags are perfect for that glamorous look.
21. Pouch

Photo: Credit
A pouch is a small drawstring bag meant to carry small knickknacks.
They are a fashion statement that can enhance our look and personality, especially when matched with the right outfit.
22. Saddle bag

Photo: Credit
In the sport of horseback riding, saddlebags can come in a variety of sizes, designs, colors, materials, and saddle positions.
Water: The first advantage of a saddle bag is that you are able to carry water with you.
Its basic origin is to serve you while you are doing such specific sport like horse riding but it can be also worn as a fashionable item.
23. Beach Bag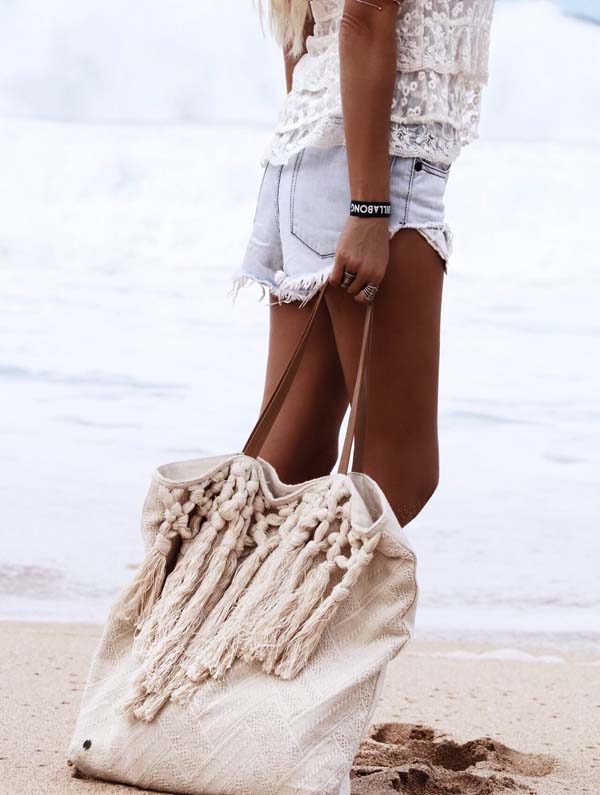 Photo: Credit
Beach bags can be made from a variety of different types of materials.
What often sets them apart from ordinary totes are how they interact with and react to the types of things you'll encounter at the beach: namely water and sand.
They tend to be water and/or sand-resistant.
Making them so is either the type of material they're made of or what the material is treated with.
Like all popular fashion items, beach bags have been adopted by high fashion designers who have turned this simple sun accessory into a resort collection and summer "must-have".
Beach bags are often done with floral designs, beach scenes, or other artistic prints. Leopard or animal prints covering a beach bag can make it look bold and glamorous.
Softer fabrics and whimsical designs offer feminine appeal.
24. Shopping bag

Photo: Credit
The big shopping bag needs no introduction.
They are usually made of cloth or plastic and can accommodate just about anything that you shop for.
Shopping bags are mostly used for shopping, purchasing groceries and to carry things.
With the passage of time, new varieties of shopping bags have been introduced for numerous usages.
Companies are now coming up with fancy shopping bags designs to make the shopping more convenient for the purchasers.
The public has changed viewpoints on how to use them.
They are not only environment friendly but fashionable.
25. Make up bag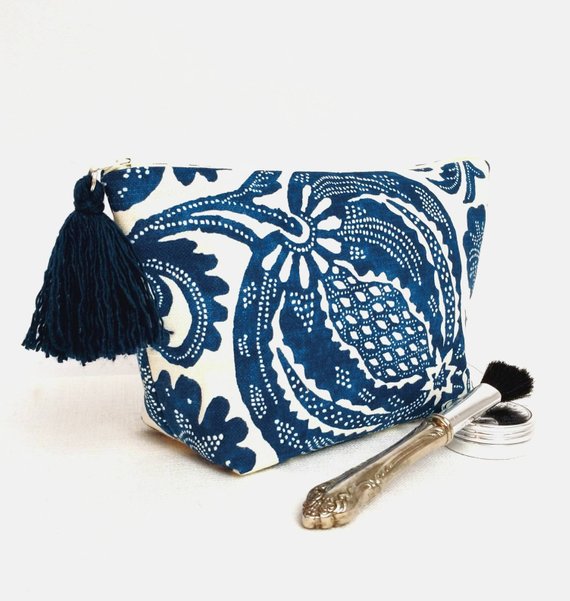 Photo: Credit
These small bags with a zip closure are used to carry cosmetics.
Whether you're traveling on vacation, just going to work, or simply wanting to organize your beauty essentials, there are many types of makeup cases available to do the job.
From small, discreet bags to large, compartmentalized carrying cases, you can find the perfect storage for all your needs.
There are several different types of makeup organization units available, suitable for a variety of purposes.
Most women will have several types of makeup cases depending on their specific needs and the extent of their cosmetics collection.
The key to a useful case is finding the one that has desirable characteristics and works best for your individual needs.
26. Kelly Bag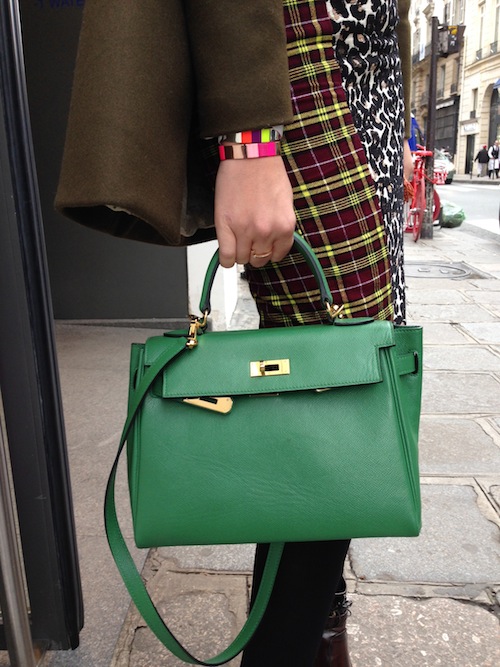 Photo: Credit
The Kelly bag success is not immediate.
It is only from 1956 when a photo of the famous actress Grace Kelly with his fiancé the Prince of Monaco published in "Life" shows the future princess with the famous Hermès bag.
There are 8 bag sizes from 15cm to 50cm, there are bags for every taste and for every use.
Choosing the right size is important : Everything depends on what we depends on its final use, on your style and what we want to put in it!
27. Lunch Bags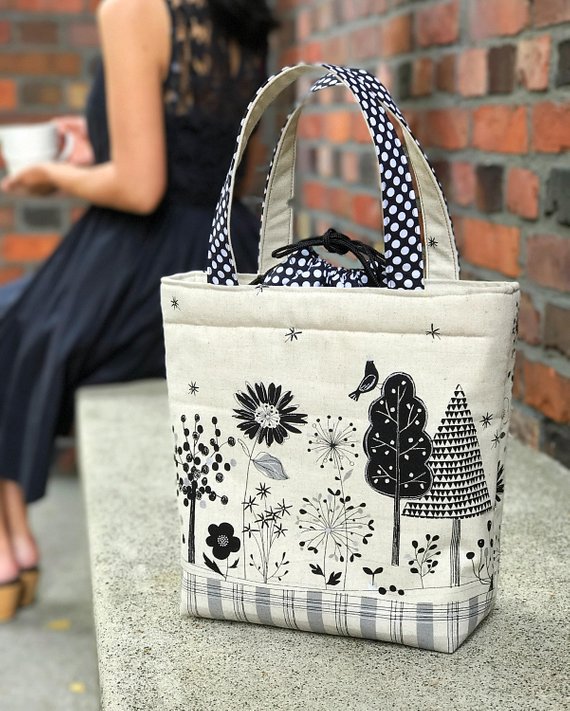 Photo: Credit
The lunch bags have gone through many evolutions over the years.
From the early days when children took their lunches to school in a metal pail to the modern version (it's not even a box any more), not only have styles changed but also their technology.
Lunch bags are incredibly popular, not just with school children but adults as well.
Lunch bags make fitting and memorable advertising gifts.
You need to carry around lunch to offices, colleges, picnics etc. without messing up the insides of your other bags – in your very own lunch bag.
You may prefer a fancy insulated cooler lunch bag with interior vinyl lining or simple ones made with fabric and nothing else.
28. Camera case bag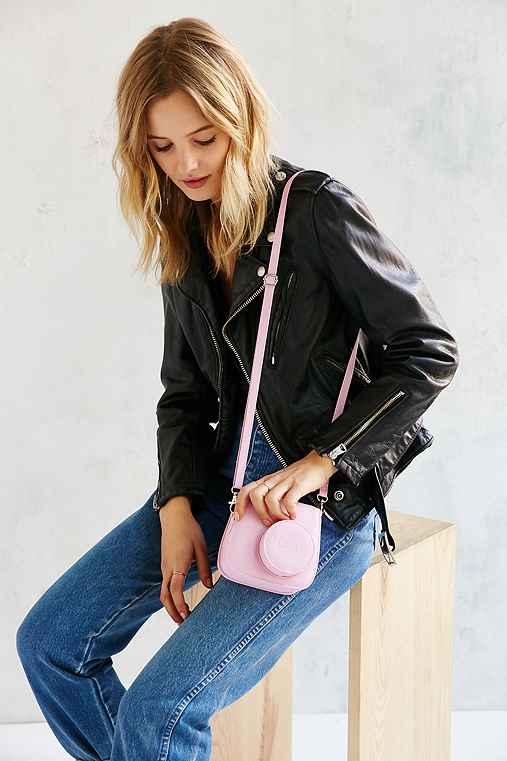 Photo: Credit
These are bags with compartments inside to carry the accessories that come with camera.
There are so many camera bags out there, in all different shapes and sizes, ranging from purely utilitarian to haute couture in terms of style and price.
Camera bags also differentiate themselves from more general-use backpacks and messenger bags by way of modular divider systems.
Typically the dividers attach via velcro, so you can move them around to best fit what you've got packed.
For hard cases, pick-and-pluck foam is also an option, although it's best used for gear configs that don't often change as once the foam is plucked, it's not going to be unplucked.
29. Miniaudiere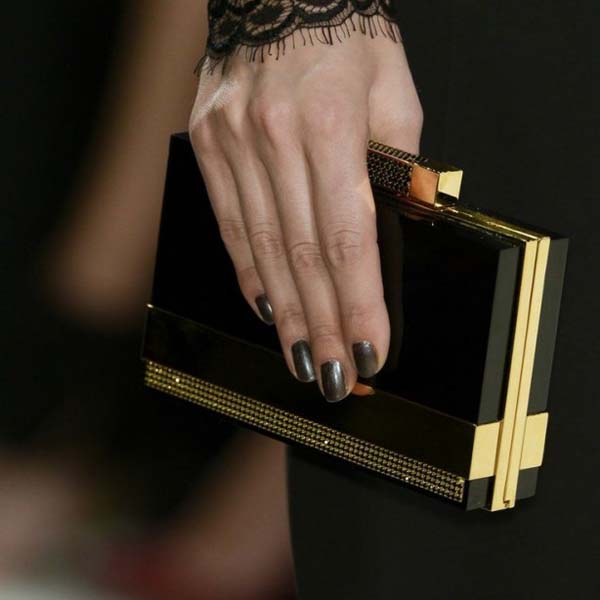 Photo: Credit
Think of a minaudiere as the clutches cousin.
Their shape and build is similar to that of an eyeglass case but you will find that Minaudieres are bigger.
They are often called box clutches and you may find this term more often than you find the term minaudiere.
It is pronounced min·au·dière or /ˌmēnōdˈyer/.
This type of purse made its appearance in the 1930's when Florence Gould was witnessed placing a number of her essential items into a small tin box.
The minaudiere has since then undergone a bit of design changes and are now made with a number of variations.
Typically these are made from leather and suede and are often embellished with gems, rhinestones, crystals and other jewels, though you can find a plain one with. They are very lightweight and have a really feminine allure to them.
They are most often made without a strap or chain but you may find a couple with this feature.
They are designed to be carried in the palm of your hand and have a limited capacity.
The minaudiere is meant for evening use and can hold just a limited amount of items due to its very structured design.
It is best used as a fashion statement and less for its functionality. It is perfect for accessorizing at a party in your own home as you will have all your essentials close by.
It is also good for parties at a close friends or when going out with the beau knowing you don't need anything more than a lipstick to do touch ups.
Typically these types of purses are paired with formal wear for events such as weddings, cocktail parties and red carpet events.
30. Shoulder bag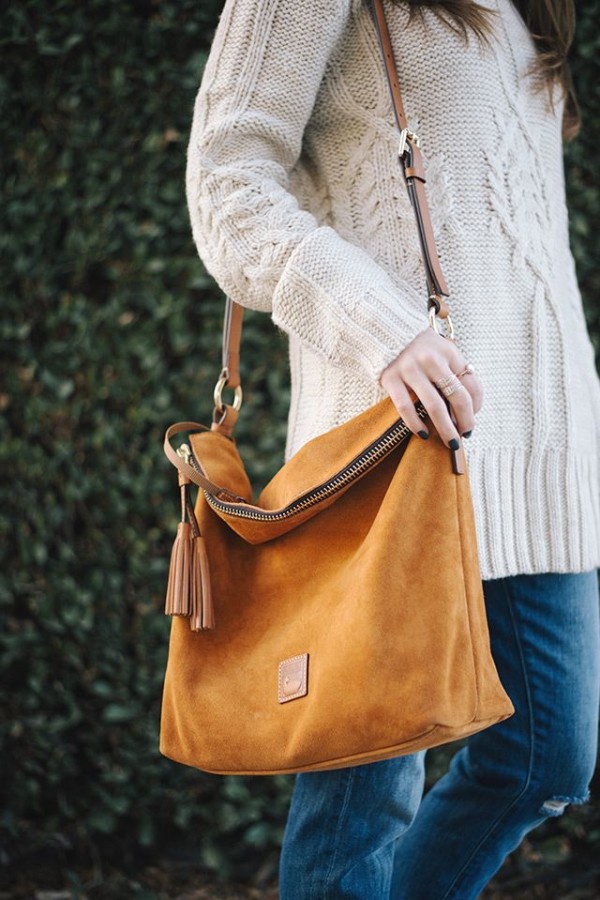 Photo: Credit
The shoulder bag or the everyday bag is the most functional bag of them all.
And, every brand has its own variants, which only makes it more difficult to resist buying multiple ones from different brands.
But, we are not complaining, are we?
They are big and fit in all your bare necessities, because – let's face it – we practically carry a mini supermarket anyway.
Just do it in style.
31. Doctor's bag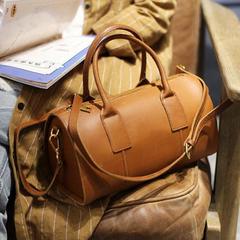 Photo: Credit
Doctor's bag: A traditional doctor's bag is a duffel-shaped leather satchel used primarily to carry small medical necessities when making house calls.
The classic doctor's bag is flat-bottomed with rounded sides, slightly elongated.
Two large handles come together over the top for easy carrying.
The mouth of the bag has a collapsible metal frame that springs open when handles are separated and tugged.
The gaping mouth makes it easy to see into the bag and extract items.