Headbands are probably the most versatile accessory in your wardrobe. Both men and women around the world wear many types of headbands. Some are functional while others, simply fashionable.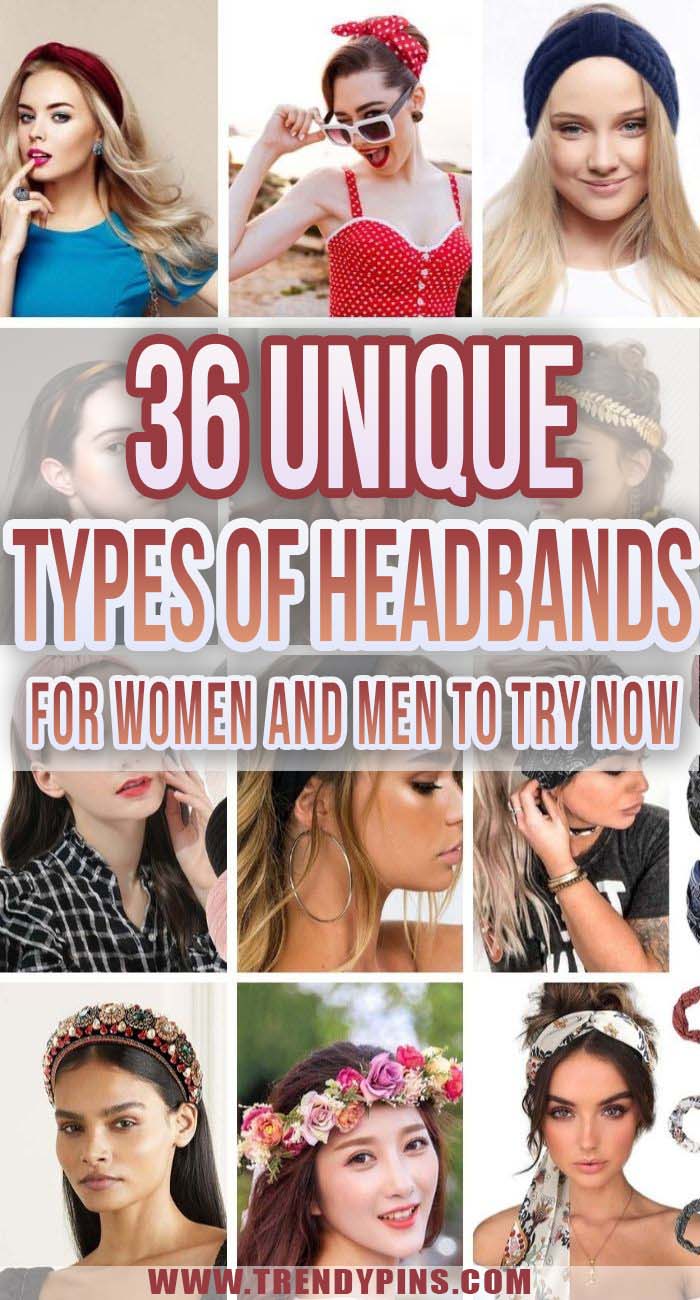 It isn't an accessory we think too much about until we actually need one. Here are thirty-six hairbands that can raise your style.
Headbands For Women
Alice Headband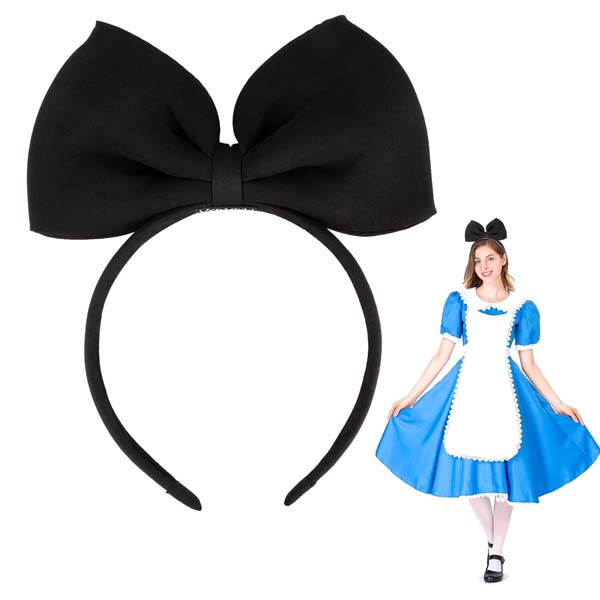 This headband was popularized by the Disney movie "Alice in Wonderland." A big bow is secured to a horseshoe-shaped band. You can find them in many colors and some are modified to secure your hair instead of just being a cool accessory.
via Amazon
Black Satin Headband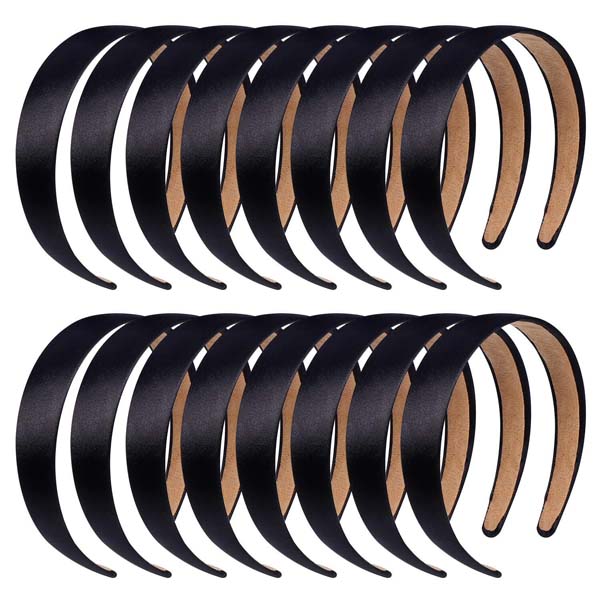 Satin headbands are the classic schoolgirl headband. To wear them as adults, wear it as a nice contrast to a curly, tousled hair style. They also work as a nice starting point if you're looking to add any embellishments.
via Amazon
Bowknot Headband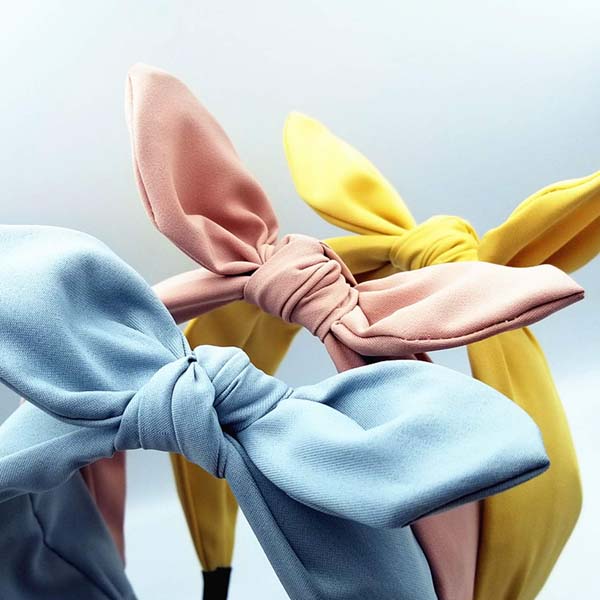 The bowknot is recognized as a casual headband. It has a classic look that has been worn by people from every walk of life.
The great comedian, Lucille Ball, wore one on her show. Rosie the Riveter also wore a bowknot headband.
via Amazon
Embellished Headbands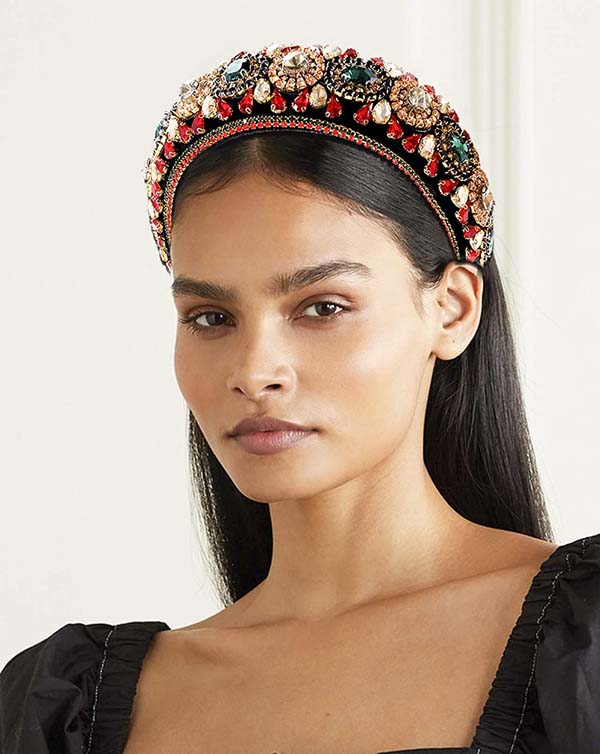 Embellished headbands are the perfect way to add more shine to your outfit. Headbands can be adorned with real gems or rhinestones.
They can also be wide or found as a single row for a subtle statement.
via Amazon
Fabric Headbands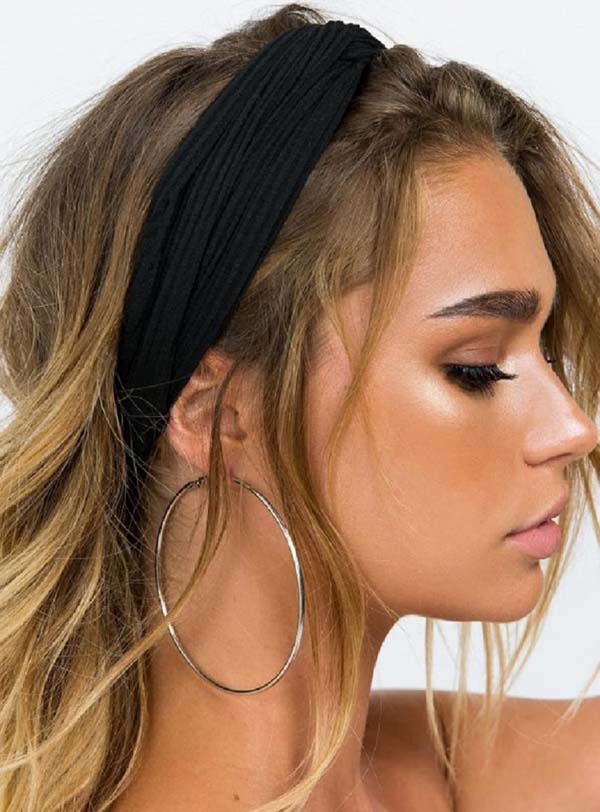 Today's fabric headbands are generally used as sweatbands. They can be made of polyester, terry cloth, or microfiber.
Beyond your workout, you can find fabric headbands in pretty prints, colors and patterns.
via Amazon
Faux Braid Headband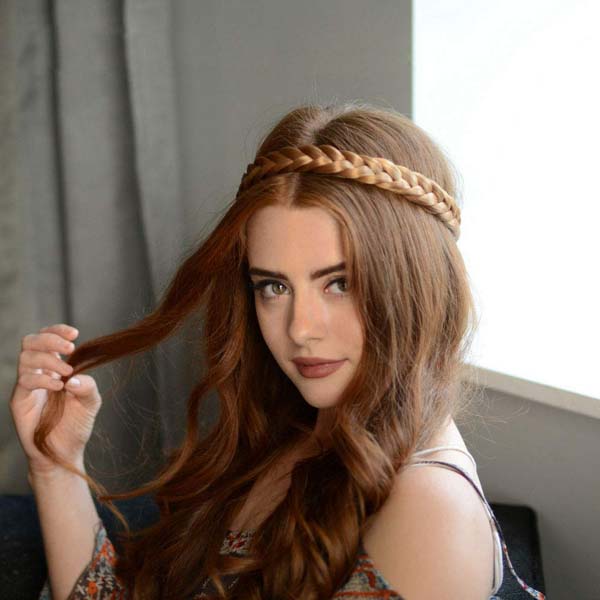 If you can color your hair to get a close match, braided headbands are an easy way to create a natural Bohemian look.
It keeps your real hair out of the way and builds on the illusion of length and volume.
via Amazon
Floral Headband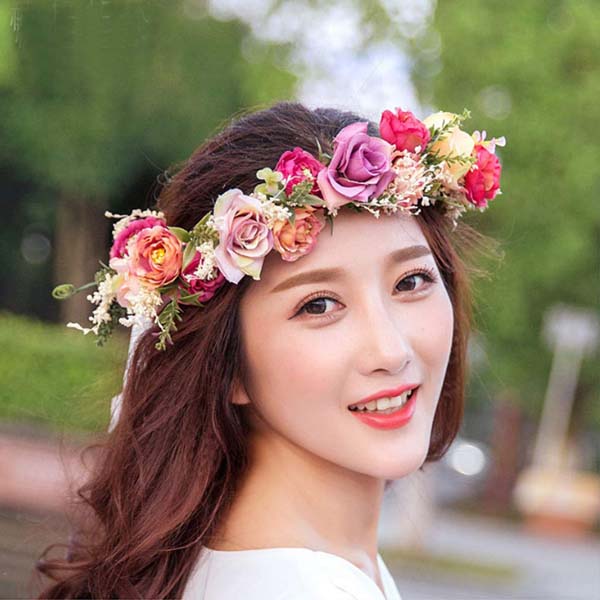 Floral headbands are usually worn by young girls like the flower girl at a wedding, but really, anyone can wear one.
If you want to add a couple of flowers to your hair, wearing a floral headband is an easy way to secure them.
via Amazon
Glitter Headband
Any plastic headband can be converted into a glitter headband.
The headbands shown are adjustable and add the right amount of bling to your hair.
via Amazon
Golden Laurel Headband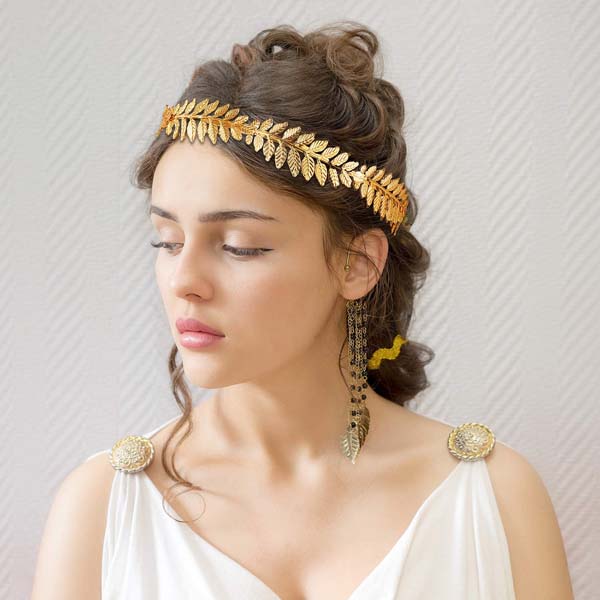 Laurels have been worn since ancient times. They were presented to winners of competitions and worn by aristocrats.
Wear a golden laurel headband when you're attending a party and you want your star to shine bright.
via Amazon
Knitted Winter Headbands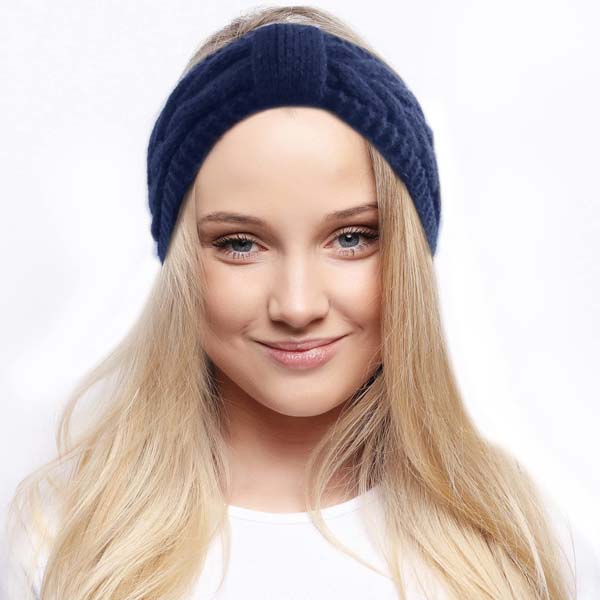 Knit winter headbands are so gorgeous you'll wear them all the time.
They're great for cool winter days when a hat would feel bulky. They're also very useful for preventing ski goggles from slipping.
via Amazon
Plastic Headbands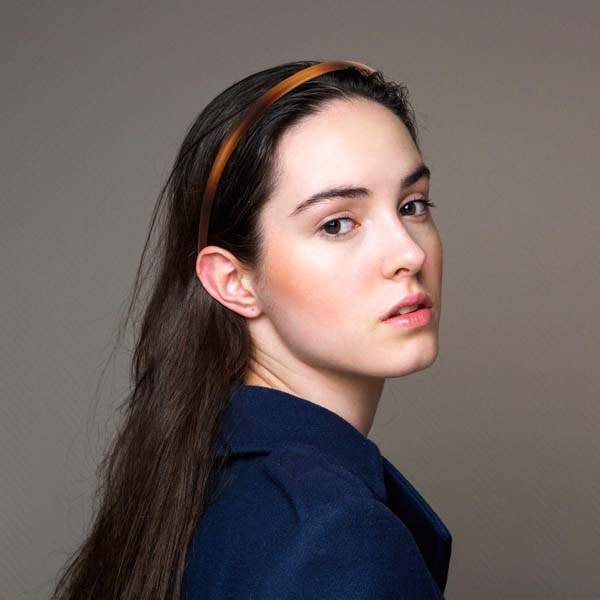 Traditionally worn by children, plastic headbands have gained favor with adults. It's probably because they're available in so many colors.
They can be used as an anchor for head wrap styles made with scarves. They're also great for holding back your hair when you're trying to cut your own bangs.
via Amazon
Polka Dot Headband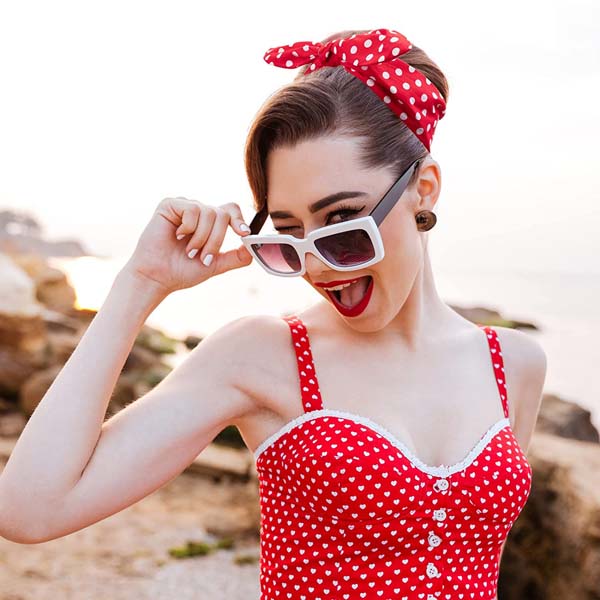 Polka dots never go out of style. This is a fun look that works well during the spring and summer.
While black and white patterns are traditional, you can see from the photo that it has a "wow" factor in red and white.
via Amazon
Ponytail Headband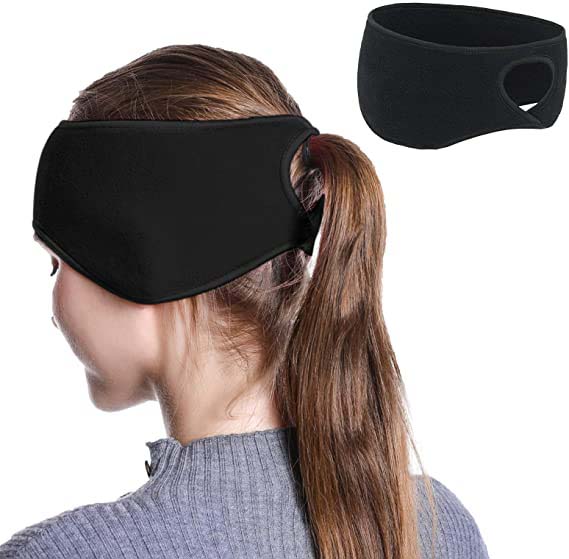 A ponytail is the easiest way to keep your hair back during a workout. The problem comes when you're heading outdoors on a cold day.
Ponytail headbands are designed to cover your ears and they have a hole in the back for your ponytail. This keeps your ponytail from allowing the headband to slide upwards and keeps your ears covered.
via Amazon
Scarf Headband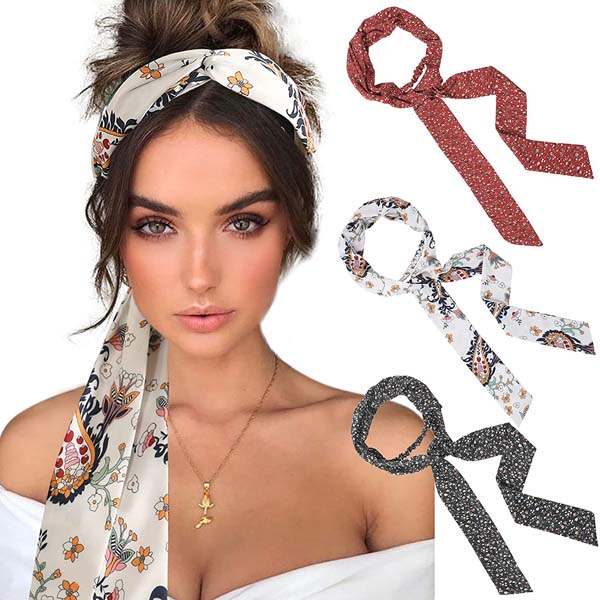 Scarf headbands are long and narrow. Secure them by tying off the end, leaving a long tail.
They're an affordable way to accessorize your wardrobe and can be worn by every age group.
via Amazon
Toothed Headbands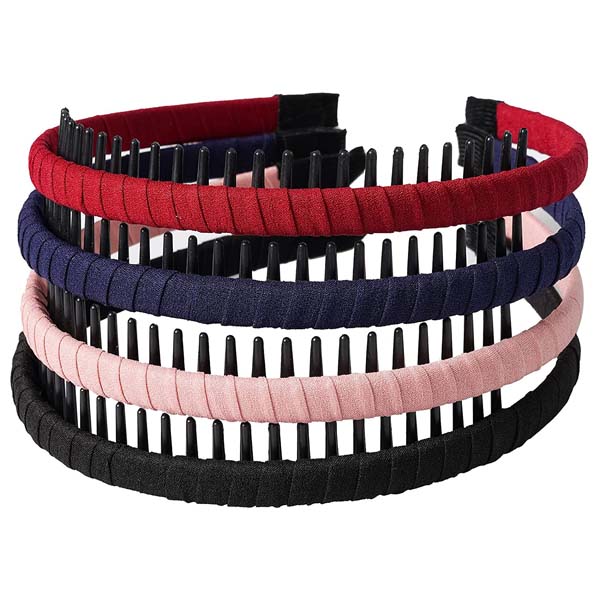 Toothed headbands are so named for the comb-like teeth that extrude from the frame. The base is wrapped in fabric.
Choose a headband like this when you would like to show off your hair while keeping it under control.
via Amazon
Turban Headband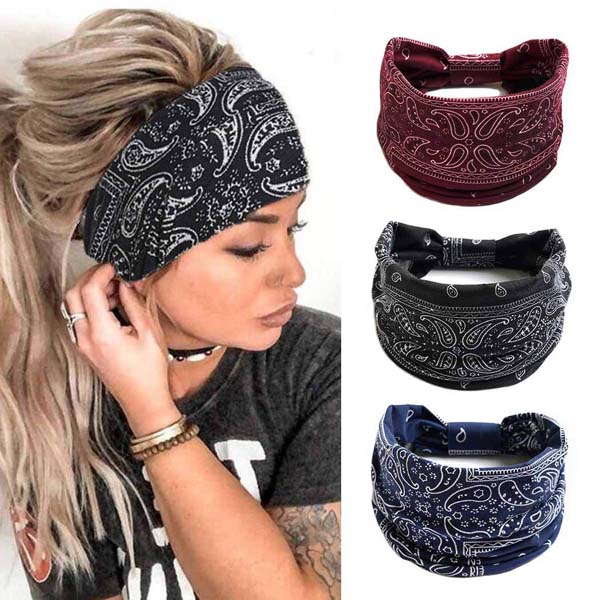 The function and style of turban headbands have made them a popular accessory around the world. They're sometimes referred to as Twist Turban headbands.
via Amazon
Velvet Headband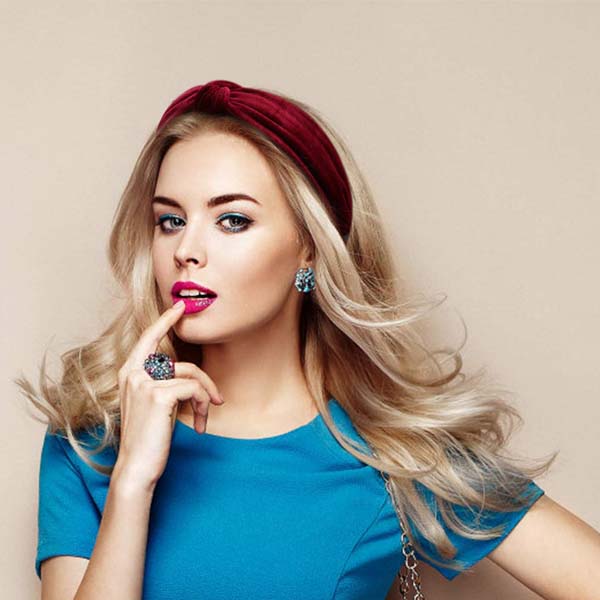 Velvet headbands add glamor to any outfit. They're durable and hold their shape all day.
via Amazon
Woven Headband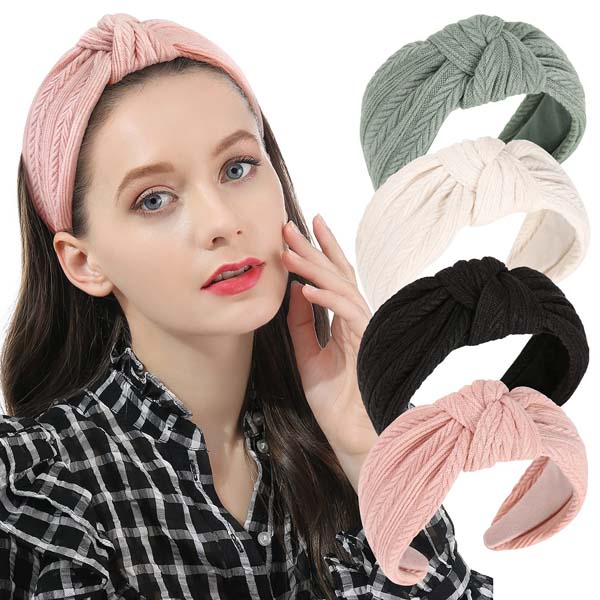 Woven headbands are a lifesaver when you're having a bad hair day. They slip on and off so you don't have to worry about a knot coming loose or tying it too tight.
They're made from acrylic and cotton blends.
via Amazon
Yoga Headband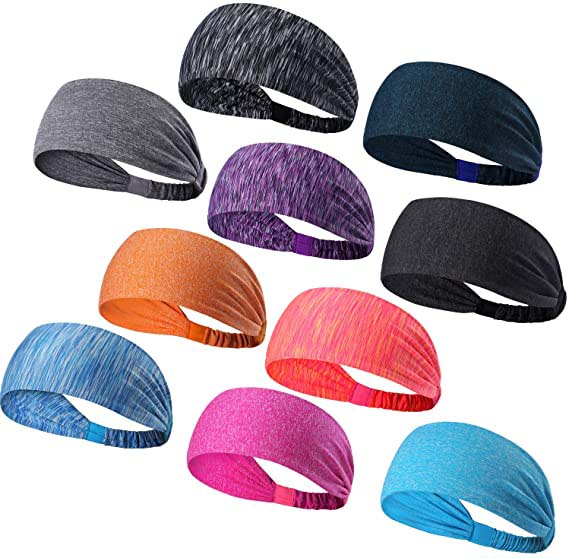 Yoga headbands are made from wicking materials that keep sweat off of your forehead during a heavy session.
They're also wide enough to keep any hair style in place while working on any pose ranging from standing straight up, to standing on your head.
via Amazon
Headbands For Men
Bandana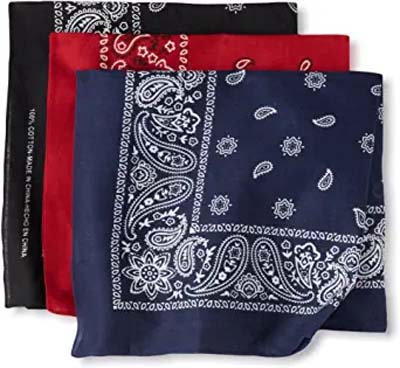 Bandanas are made from cotton and come in a rainbow of colors. They can be tied like a band or worn as a head cover.
Traditional bandanas have a recognizable paisley pattern printed along the border.
via Amazon
Devil Headband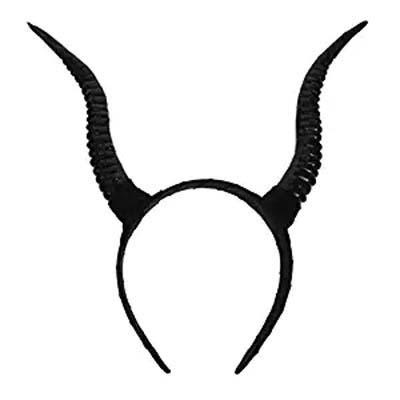 This novelty headband is lightweight and easily slips on and off. Keep one handy for Halloween and role-playing games.
via Amazon
Floral Headband For Men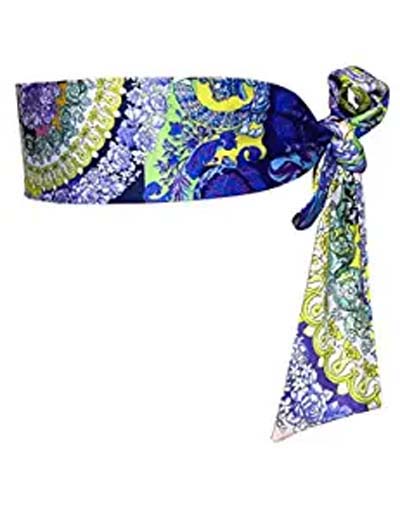 Floral headbands are a fashion accessory. This isn't typical office attire, but many artists and free spirits can express themselves with a colorful headband.
They're made from different materials. If you have dreadlocks, wearing a headband will give you a sophisticated look.
via Amazon
Gym Headband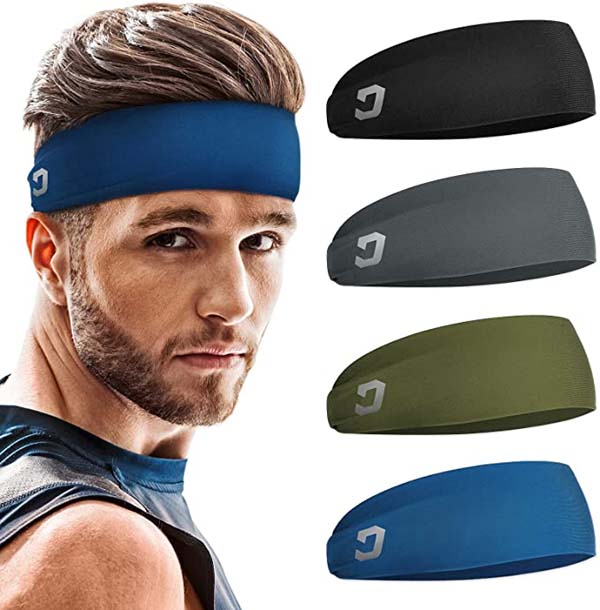 Gym headbands are made to keep your hair back and the sweat out of your eyes. You can wear them during just about any activity.
They're made from moisture wicking materials that will also keep your head cool. They can be worn as is or underneath a helmet.
via Amazon
Hachimaki Headband
Hachimaki headbands carry a deep meaning in Japanese culture. They're worn by anyone facing a challenge or struggle.
Traditional headband colors are white, red, or a combination of both. It was popularized by the movie "The Karate Kid."
via Amazon
Headband Ribbed Men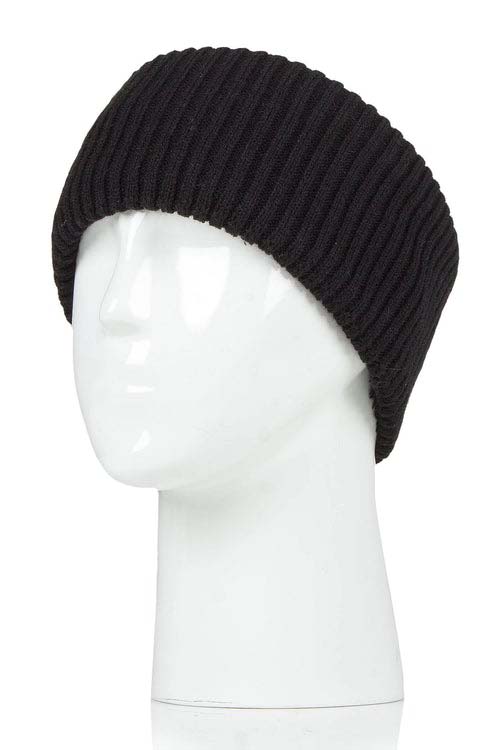 Ribbed headbands are usually warmer than your standard cool weather headband. They can be made with high performance textiles that have exceptional insulating properties.
The rib knit itself is noted for its durability and warmth.
via Heat Holders
Knitted Headband For Men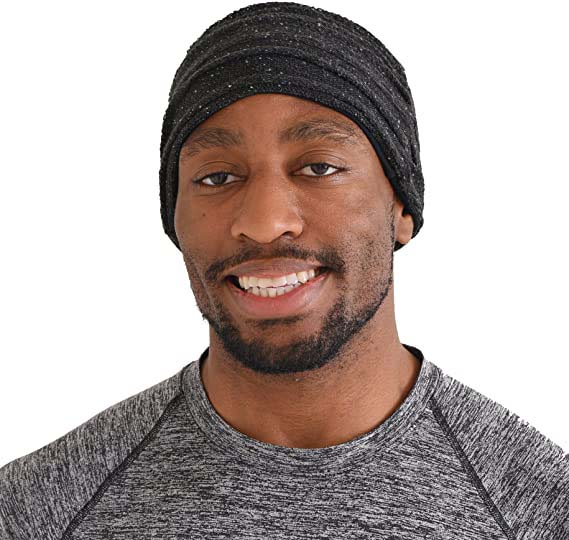 Knitted headbands are a warm accessory that makes a great gift. They're usually knit from cotton, yarn, and elastic.
These wide bands will keep your ears warm and your hair under control.
via Amazon
Pirate Headband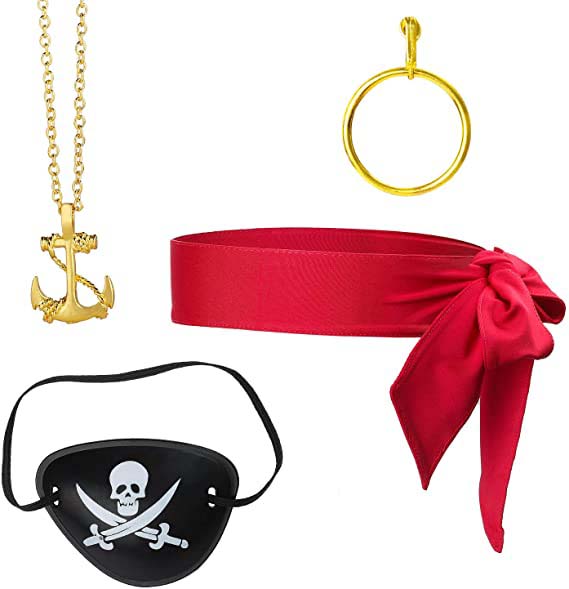 Pirate headbands are about two inches wide. They tie in the back and have a tail. To get the true look of a pirate, you should add the Jolly Roger symbol somewhere.
This is the skull and crossbones seen on the flag of a pirate ship.
via Amazon
Stretchable Headbands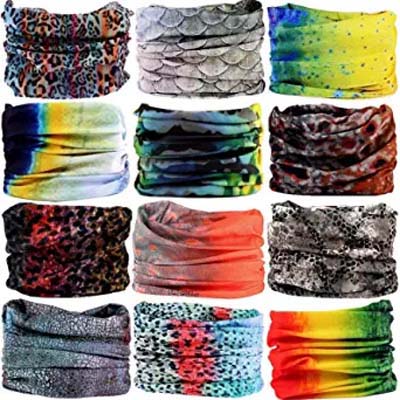 When you're trying to control your hair but still want breathability, try stretchable headbands. They'll give you the best of both worlds.
via Amazon
Thin Headband For Men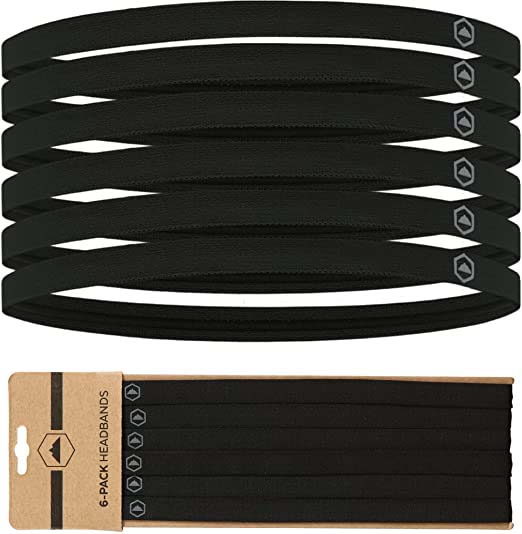 Wear a thin headband If you want to add volume to your hair. These are not made for controlling flyaway hair. Its primary use is as an accessory.
via Amazon
Warbonnet Headband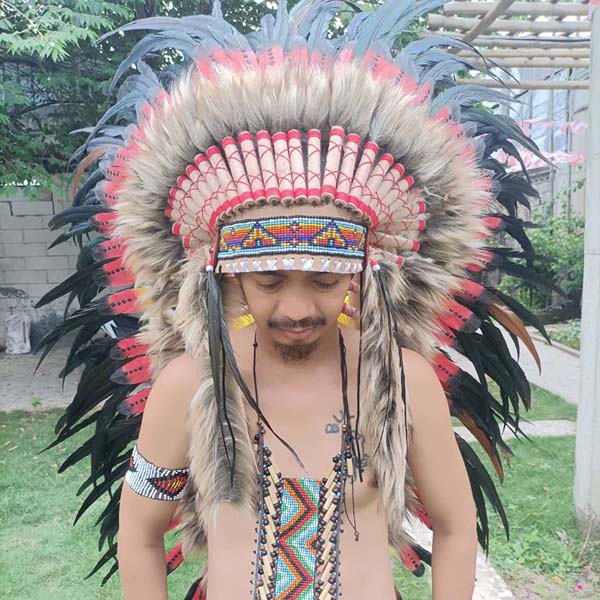 Indigenous peoples of North America wore these as symbols of strength and power. As members of a tribe performed acts of bravery, they were awarded feathers.
Their collection would eventually be woven into a war bonnet.
via Amazon
Wide Headbands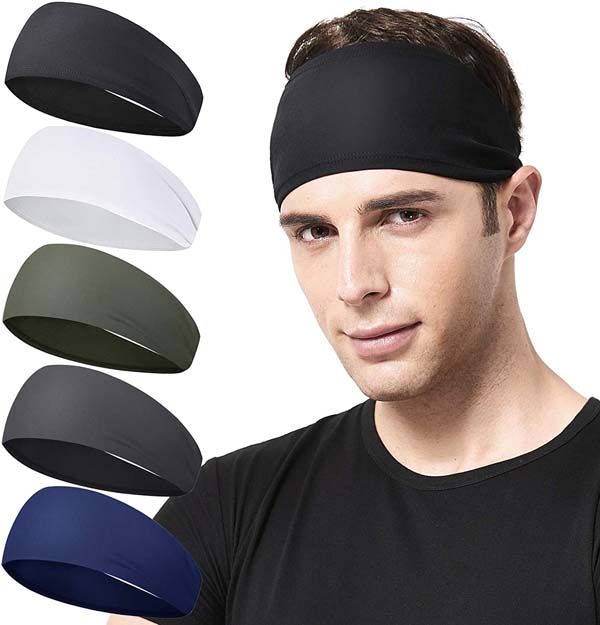 Wide headbands cover a large portion of your head. If you have thick hair that you want to keep under control, this is the way to go.
via Amazon
Wreath Headband For Men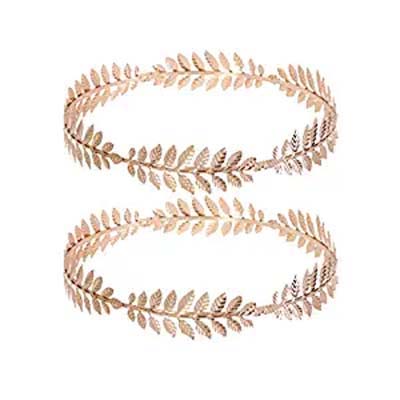 These laurel leaves are very popular at parties that have a Greek theme, such as a toga party.
Since it's also associated with marathons, they can be seen at running events, too.
via Amazon
Headbands For Women And Men
Festive
Festive headbands are available for every occasion. You can find antlers at Christmas, bunny ears at Easter, and the year for New Year's eve.
The only problem may be if the decoration is too heavy for the base. You may have to secure it with bobby pins.
via Amazon
Karate Headband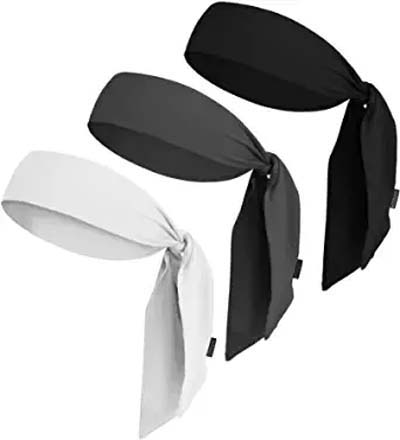 Karate headbands tie in the back and have a long tail. They're similar to the Japanese hachimaki.
Traditional color choices are black or white, but more colors are available when they're worn as a fashion accessory.
via Amazon
Running Headband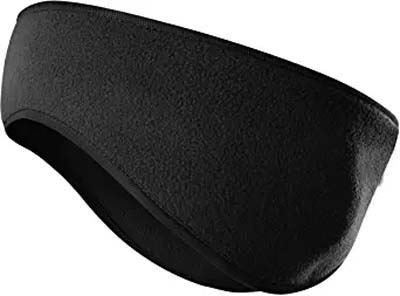 Headbands designed for running can also be used in other sports. They can be made from materials to suit the season. The fleece headband pictured covers the ears, making them great for winter runs.
The bands are wide to prevent sweat that comes off your hair and head from spraying everywhere.
via Amazon
Tennis Headband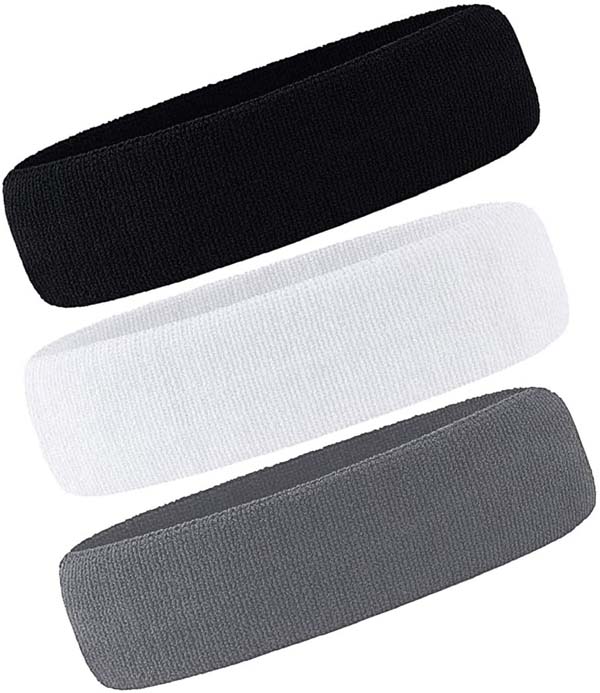 Male and female athletes both wear headbands to keep hair and sweat out of their eyes . It often becomes part of their persona or brand, as their sponsor's name could be printed on it.
via Amazon