In need of some fashion advice? Then listen up and soon you'll wear it like Beckham!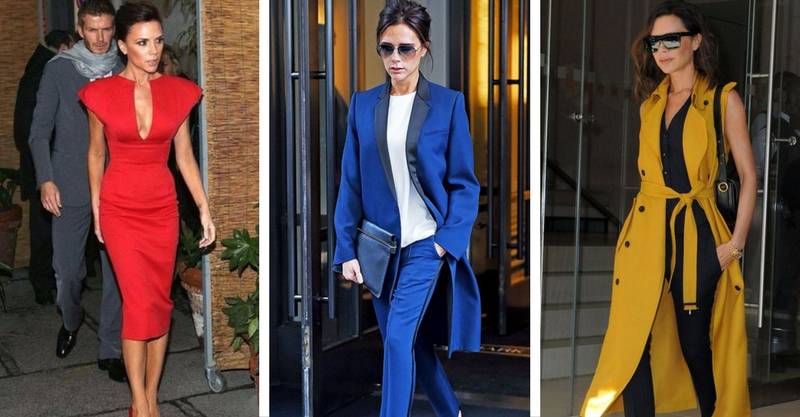 Former Posh Spice Victoria Beckham is one of many style icons we absolutely admire. No matter where she goes, she always looks fan-freaking-tastic! The best part is: her sense of style improves every time! Many of us ladies could benefit from a style lesson from Beckham to implement into our current wardrobe.
Debuting into fame with the Spice Girls, Beckham is now in fashion and a notorious business woman. She transformed from Posh Spice into an example style icon with brains.
Throughout her career Beckham has made significant changes in her wardrobe. However, she kept some old signature style pieces alive. For example, the flared pants, which suit her so well… It shows that no matter how often fashion changes: once a specific piece of clothing just works for you, there is no reason why you couldn't wear it today. This is one of many style lessons we should remember.
"It is my passion to make women feel empowered, beautiful and confident", Victoria Beckham once said. She has specific rules when it comes to clothes and she doesn't hesitate to show them off so we can learn (how very nice of her).
So here are the 12 Lessons From Victoria Beckham For Perfect Style. Start taking notes ladies!
1. Longer Dresses Show More Class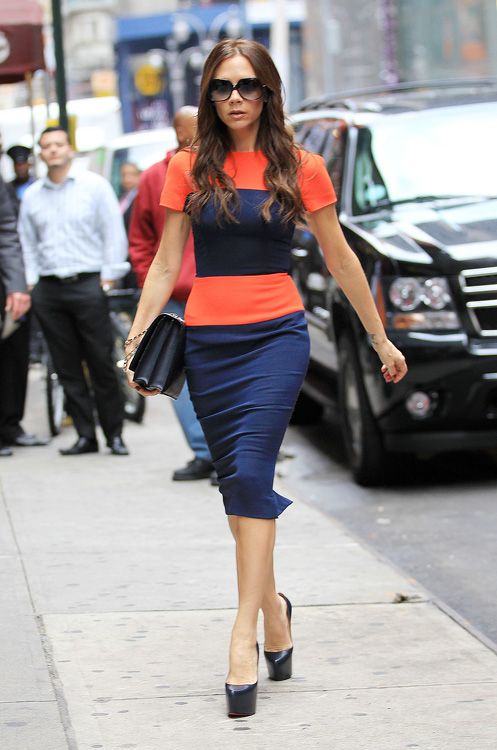 Photo: Credit
Ever seen Victoria wear a mini-skirt lately? Chances are that you haven't. Beckham chooses to wear skirts and dresses that are slightly longer than average. Then again, she is in her forties… Either way, longer adds class ladies, no matter what age you are. Not everybody has to see your upper thighs. Leave some to the imagination.
2. Accessories Can Make The Outfit

Photo: Credit
When you're wearing same-color outfits, it's important to choose an accessory that spices up your look. In Victoria's case: it's a red handbag. Red bags scream fashionably chic, especially when used as a statement. However, this can also be bracelet, extravagant necklace or shoes! By the way, did you notice how great she looks in this all-white coat?
3. Rock Your Décolleté, But Don't Exaggerate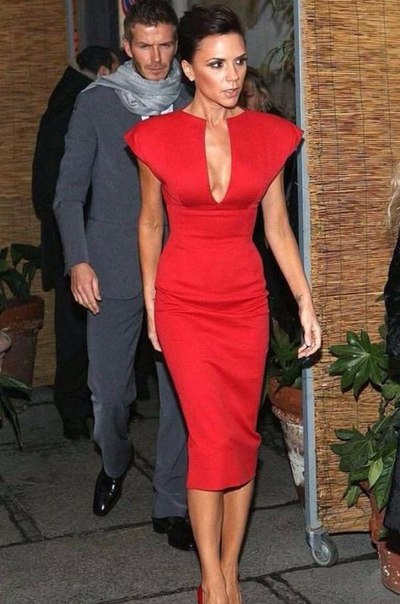 Photo: Credit
Victoria Beckham definitely knows how to pick her dresses. This chic futuristic looking fire-red dress leaves little of the décolleté to the imagination. However, she always manages to show off her front end in the classiest way possible. Don't try it if you're flat as a plank, but even with not that much you can still make this type of dress work for you.
4. Combine A Tailor-made Pantsuit With Your Own Style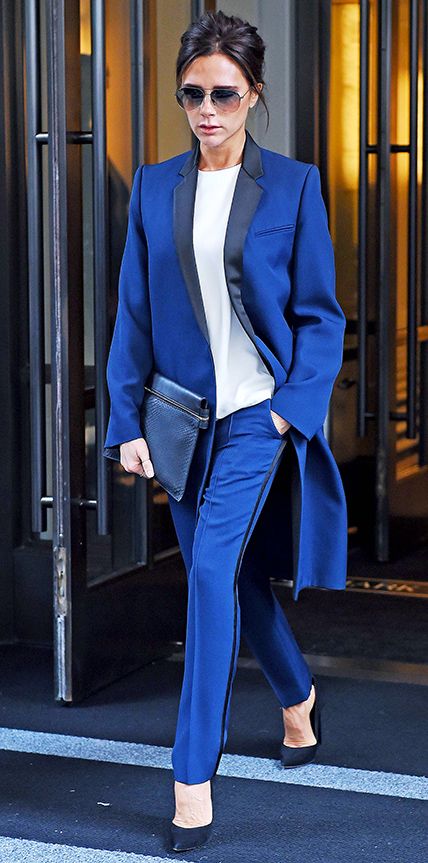 Photo: Credit
Owning a tailor-made pantsuit is a necessity. Whether you need to wear it to the office every day or for an occasional business meeting: it doesn't have to be so stiff at all. Beckham knows exactly how to wear a pantsuit in the up-most stylish way. Whichever one she wears, she always shows her own personal style through it. That's how we know her!
5. Love His Shirt? Steal It.

Photo: Credit
Yep, you read it right. Admit it: all women love wearing the boyfriend's shirts in the house, so why not take it a step further and wear them stylishly? Victoria Beckham doesn't seem to have a problem with it, so why should you? Wear his shirt as an over sized blouse with skinny black pants and a pair of classic pumps. Add a chic handbag and you're set to go!
6. Wearing All Black Is Perfectly OK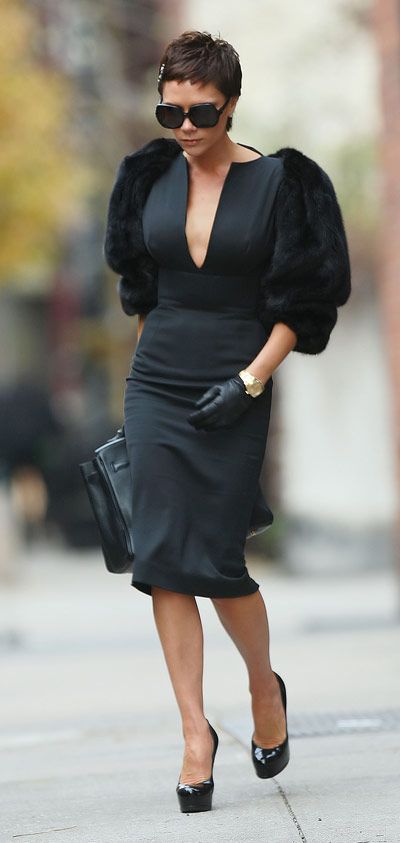 Photo: Credit
It looks a tiny bit like Victoria Beckham is on her way to a funeral, but whatever the occasion, her all-black outfit looks gorgeous on her. We all know she loves her black, and to be honest, we find that perfectly OK. It's stylish, it makes you look slim and frankly, it's just an easy color to wear with everything. When in doubt: wear a sexy black dress.
7. Color Coordination Makes You Stand Out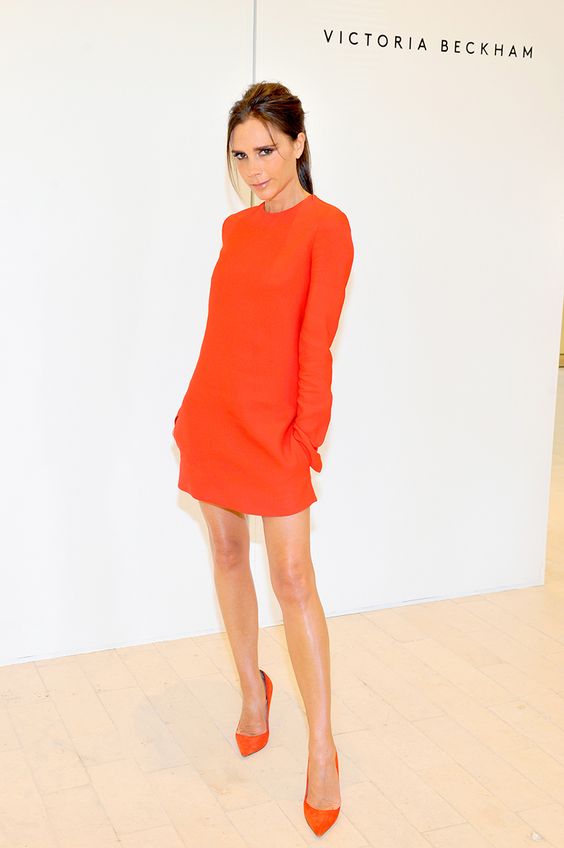 Photo: Credit
Forget what we said about Beckham not wearing mini-skirts and –dresses lately! This fire-red dress is one from her own line and she matches it perfectly with a pair of same-color pumps. Are you looking to stand out in the crowd? Make sure your color coordination is on point. Combine this style with heels or sneakers and wear with a denim jacket.
8. Don't Be Afraid To Dress Up The Casual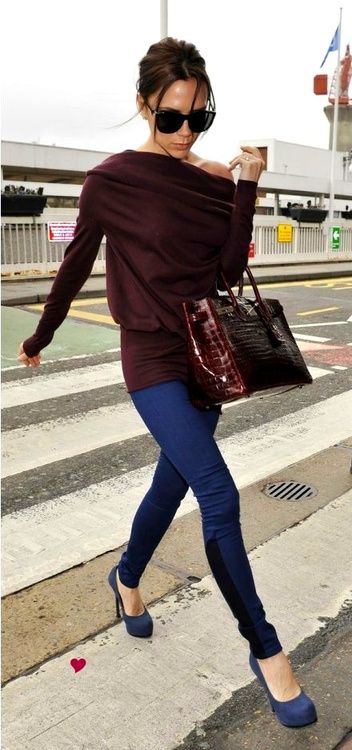 Photo: Credit
Wearing jeans and a sweater doesn't have to have boringly casual written all over it. Especially not when you're Victoria Beckham and you have a reputation to maintain. Beckham simply makes this rather casual appearance more refined by wearing her hair up and pairing her outfit with blue stilettos. Add a statement bag to it that matches the outfit et voilà!
9. Dare To Be Different And Create Your Own Style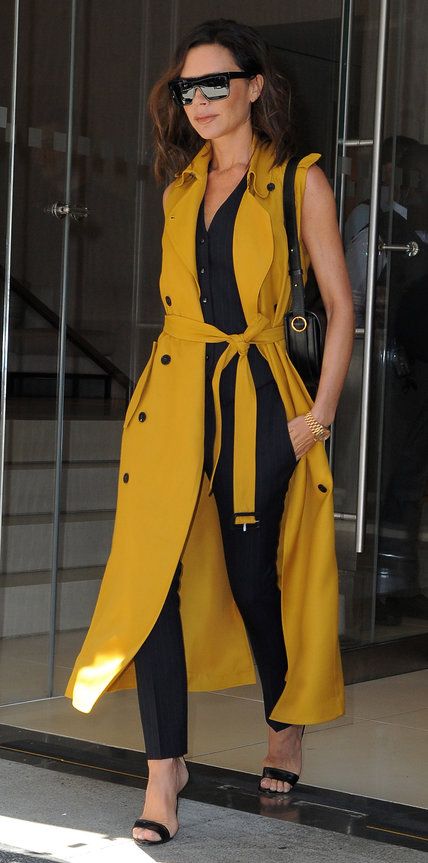 Photo: Credit
Wouldn't it be boring to always wear the same style? Even if you have a signature style, Victoria Beckham shows that it's still absolutely OK to mix and match styles to create something unique. After all, fashion is all about standing out, isn't it? Beckham shows off her basic pantsuit with a yellow-ochre sleeveless trench coat. Looking good as always, Vic!
10. You Can Make Stripes Work For You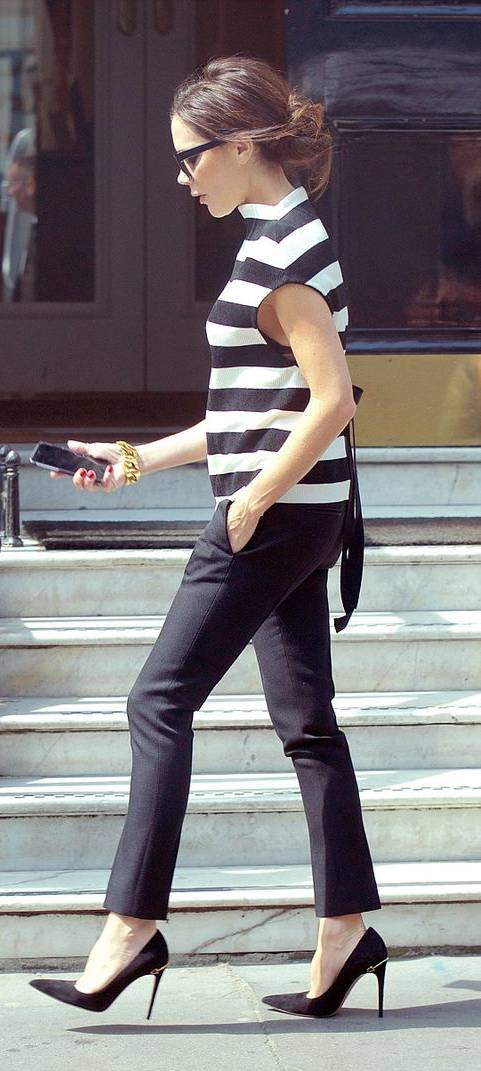 Photo: Credit
Stripes are for everyone, you just need to know how to wear them. Beckham shows off her B&W stripes combined with black pants and a pair of pumps. The way she wears it, almost makes it look slightly suit-ish and formal. The golden bracelet is the cherry on top, adding some color into the mix.
11. Stick To Certain Signature Items That Work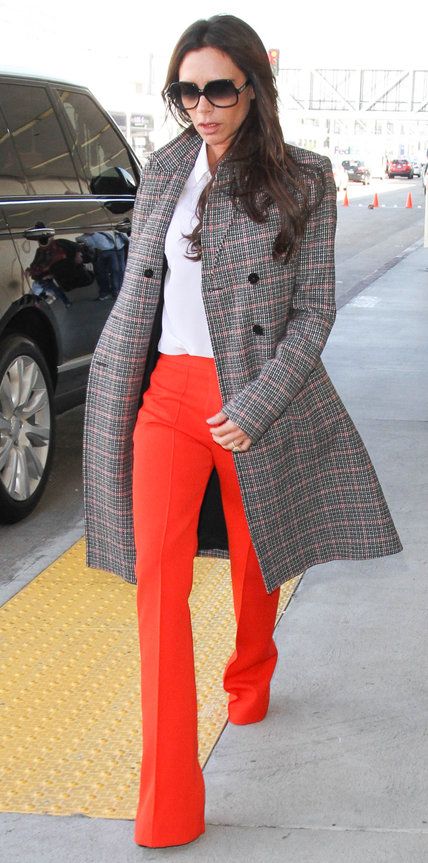 Photo: Credit
No matter how out of style an item may be today, some signature pieces that really suit you well, shouldn't be tossed away. Wear it and own it! For Victoria Beckham it's her flares. She certainly knows how to pull them off, making her look taller and sexier than ever. Taken from her Posh spice era, she decided that even in 2016, flares can look hot.
12. Simplicity Is Key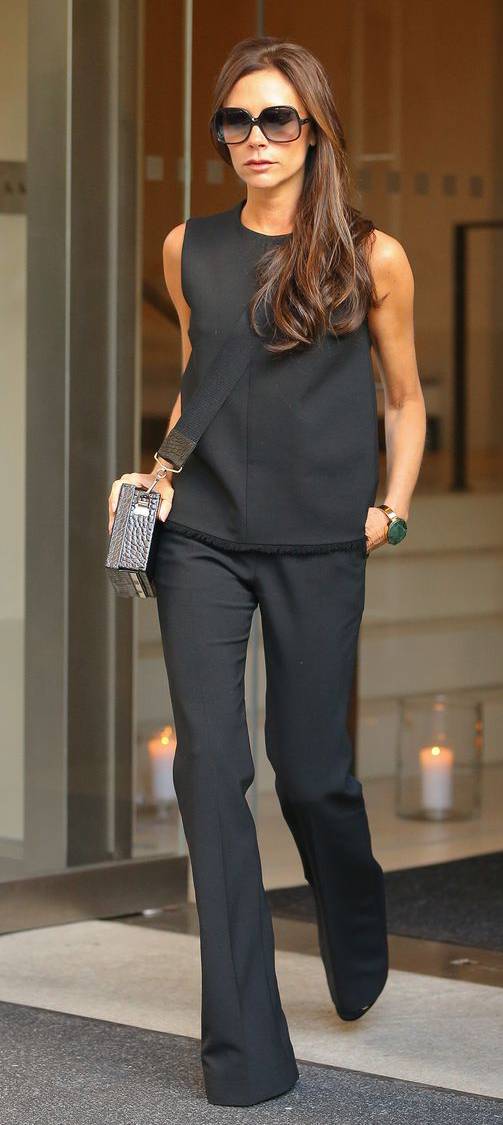 Photo: Credit
You don't always need to put much effort into looking fabulous. Victoria Beckham shows us that even with a one-color outfit, she looks fantastic. She simply adds a unique purse and an over sized watch to finish the look. Her loose hair adds a bit of flair, but an up-do would have worked too. And, of course, she's once again rocking her timeless flares.