Even the rich and famous don't always look glamorous. And why should they? Nothing's wrong with a stylish casual look. Oh, and they're good at it too.

We often forget that even celebrities are just people like you and I. And we don't always dress up fancy, now do we ladies? Nope, we like keeping it casual, but with a little hint of classiness all the same. Luckily, these female celebrities know very well how to do dress down and still look amazing wearing it street style. Whether they are walking out of a store or crossing town to meet with an age-old friend, these women never (well, almost never) fail to look their part.
If you're looking for some inspiration for your closet, then definitely check out these casual outfits. Pay close attention ladies, you might pick up on some things you like. Whether it's Kendall's stunning one-piece or Sarah's taste for dungarees, we're sure you'll want to go shopping for one of these styles!
Let's have a look at these 12 Best Celebrities Casual Outfits!
1. Lilac And Tan Block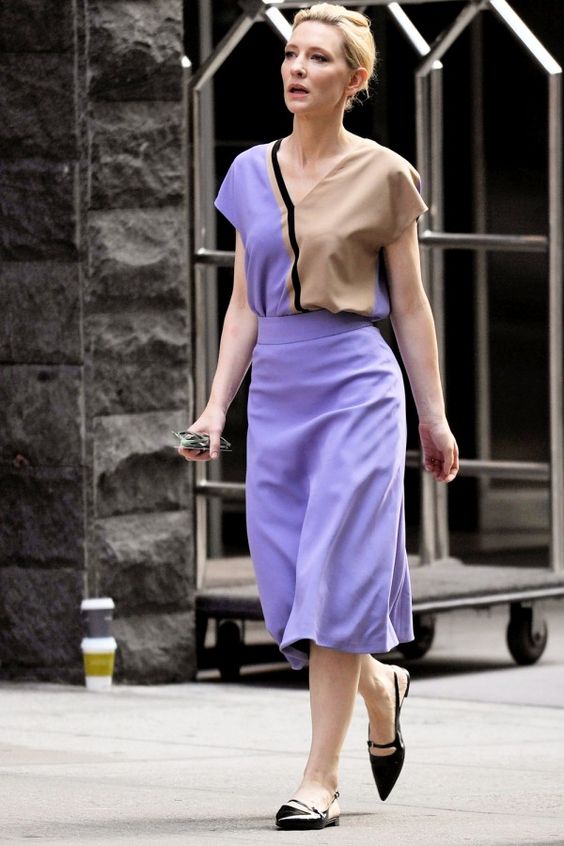 Photo: Credit
This actress combines class with minimalism when it comes to casually strolling the streets. Cate Blanchett chooses lilac and tan colors for this loose, wavy outfit. Perfect for a day trip to the city. No extra accessories needed for this outfit to look great on her. Just a pair of flat pointy sandals and TADAAAA!
2. Dungarees Are Back!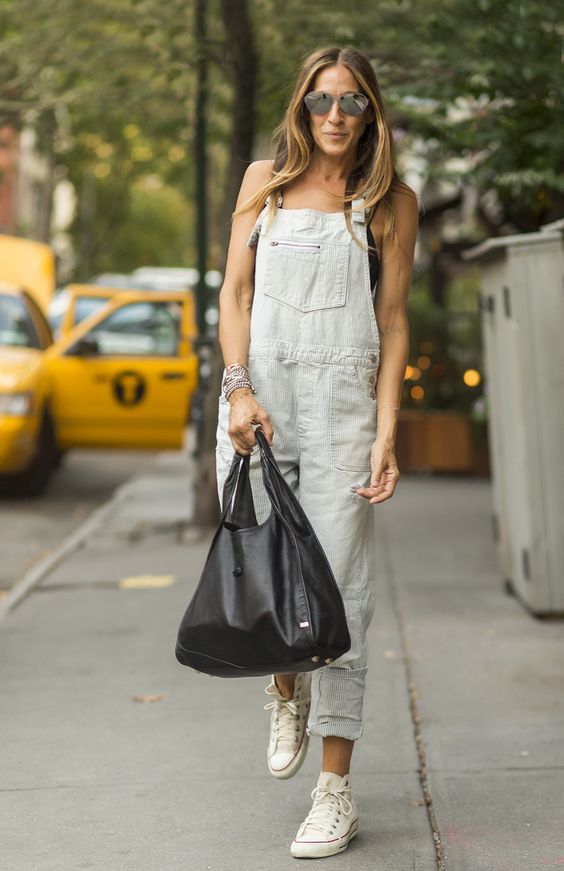 Photo: Credit
Sarah Jessica Parker always finds a way to stand out. She spotted the trends right and decided for a beige-black very casual look that we're secretly tempted to try out as well now. Comfortableness assured with a pair of All Stars. A little less extravagant, this ex SATC-girl also knows how to dress in real life!
3. Back To The Nineties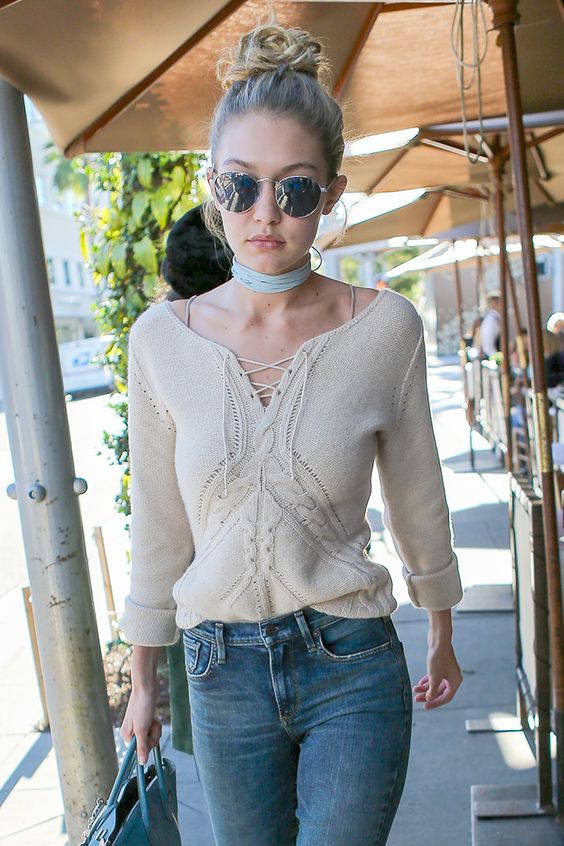 Photo: Credit
This outfit makes us think of nineties casual. Being a Victoria's Secret model Gigi always knows how to make an entrance. But when she's not walking on the catwalk, she chooses for a more relaxed jeans and a top. In this casual outfit Gigi Hadid gives us a flashback to the nineties with the tucked-in sweater and a choker.
4. Classy But Sassy
Photo: Credit
Looking for some summer-inspiration? Jessica Alba looks gorgeous in this half-long yellow-ochre Osman skirt! She combines it well with a B&W crop top, but it would also look fab with colors such as brown or red. Notice how she chose the handbag to match her outfit. Well done Jessie, well done.
5. Plain Black With Colorful Heels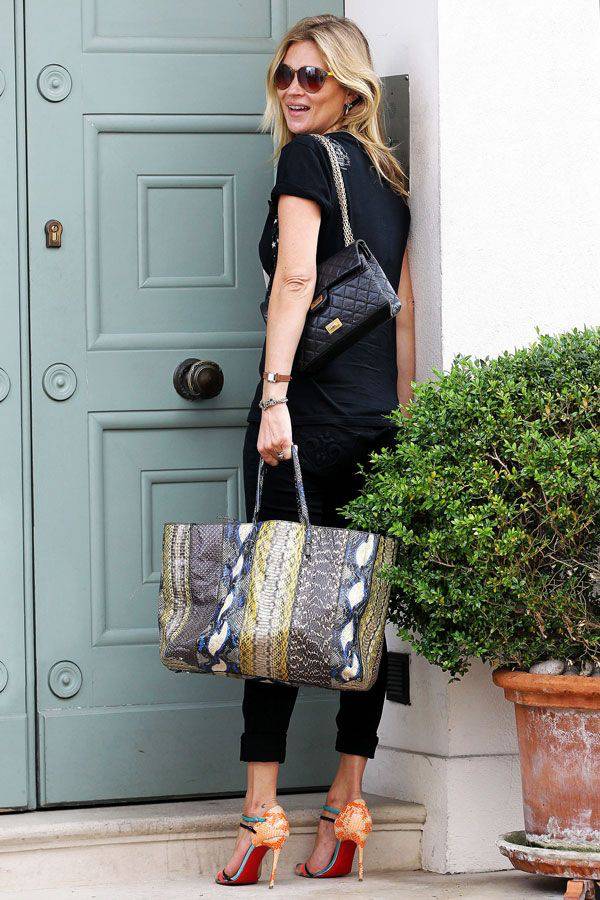 Photo: Credit
If Kate Moss is your muse, then you'll love this. Wearing just a simple black outfit with half-long pants, she brightens up her plain outfit with shoes that are to die for… All attention immediately gets drawn to her feet. No need for extra's. Shoes make the woman (or the outfit in this case). Absolutely fabulous.
6. Pretty In White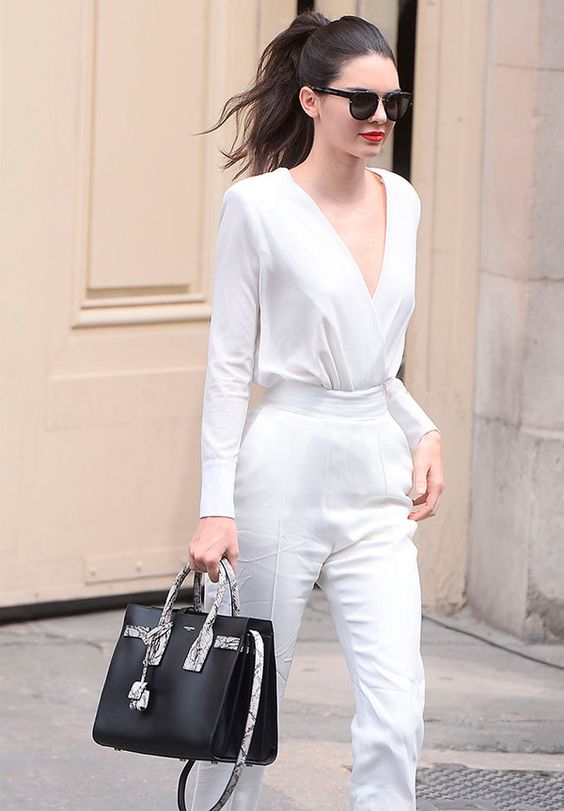 Photo: Credit
Being a fashion model, she knows how to dress well. This time is no different. When Kendall is not on the catwalk, she even manages to create a casual, elegant look with this high waist one piece. To add something extra, she carries around this modish, but simple purse. She's definitely got the chic factor going for her.
7. Denim On Denim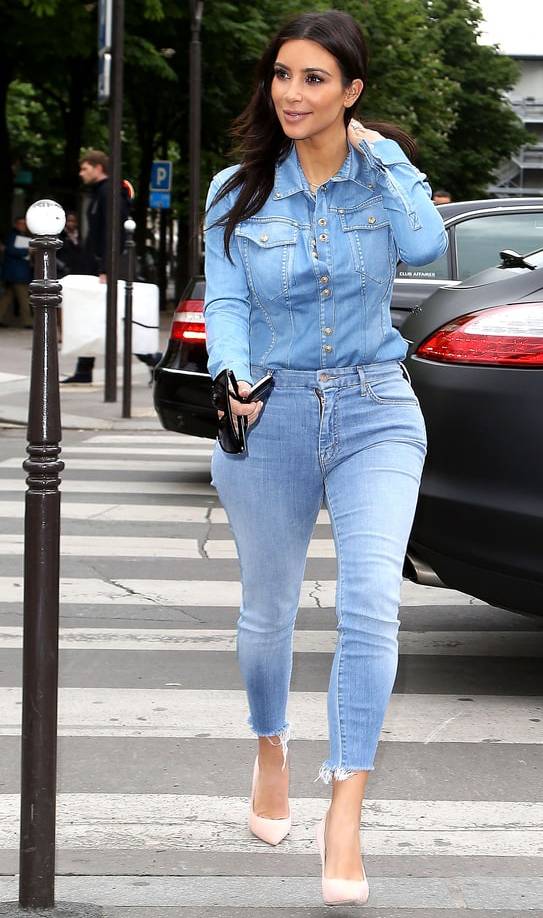 Photo: Credit
Not long ago, doubling up on denim was so not done. But times change and so do styles. Or maybe the Kardasians just don't really care what others think. Whatever it is, Kim always knows how to make an entrance, and this all-denim outfit it's no different. Don't the shoes look dashing? Looking good Kimmie!
8. Jeans And A Blouse

Photo: Credit
Miranda Kerr doesn't need much effort. She's stunning as she is! Even in her light jeans and wavy blouse, she looks fantastic while keeping it low-key. No need for heels with this look. It's comfortable and can be combined with a jacket when it's cold. Every woman has these (or similar) clothing items in their closet, right? If not, you definitely should.
9. Ripped Skinnies And Oversized Shirt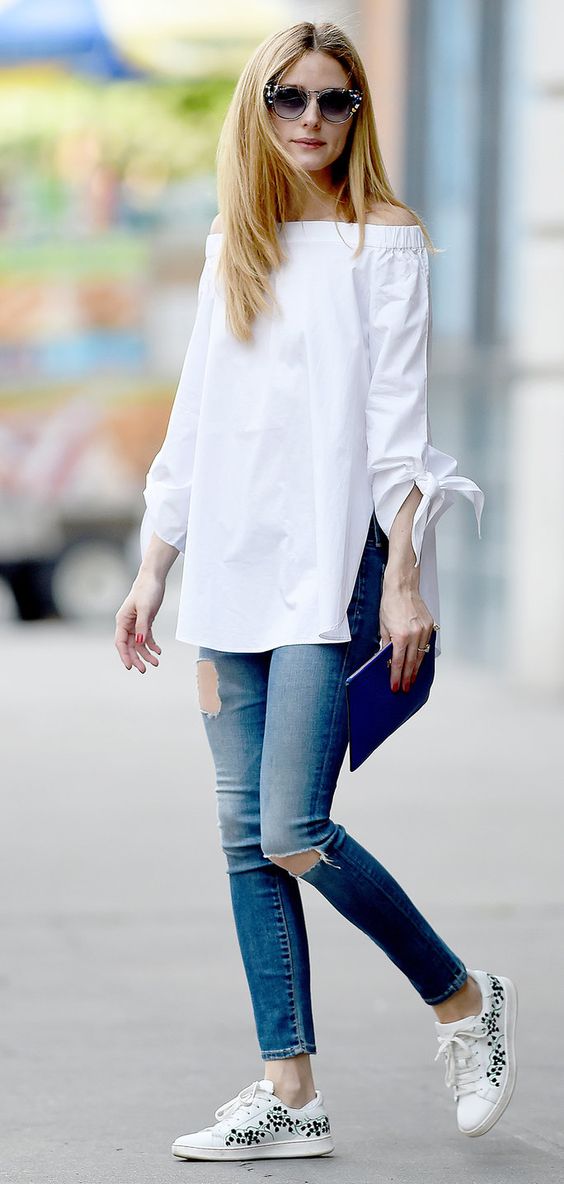 Photo: Credit
This outfit is so simple, yet it has that little je ne sais quoi to it. Is it the bows? Or the open shoulders? Olivia Palermo definitely knows how to rock that street style! Her outfit combines elegant with sporty. We are awestruck by this one and absolutely in love with the cute bows on the end of her sleeves.
10. A Hint Of Red And Gold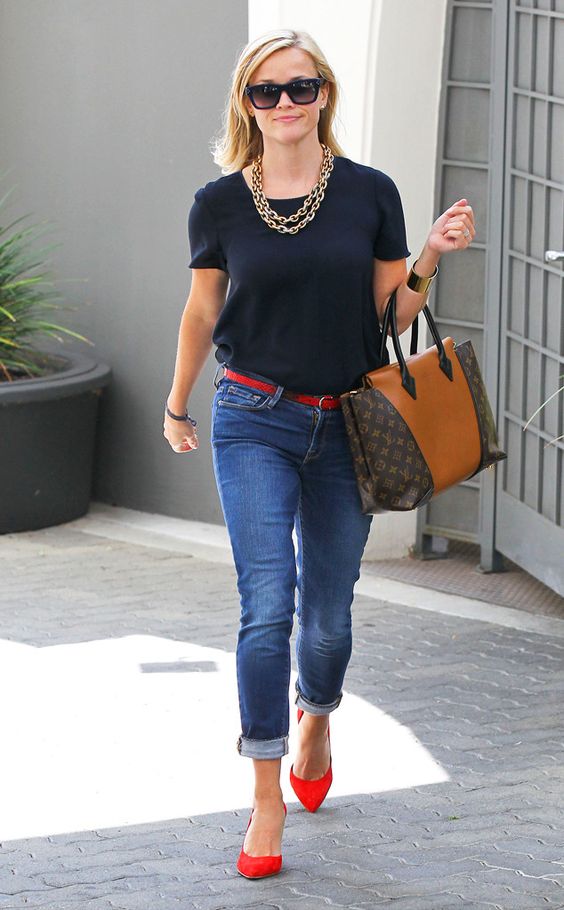 Photo: Credit
Yes, she did it again! This casual outfit from Reese Witherspoon might just be one of our favorites. Although a bit more to the classy-chic side with the red shoes and belt, these color choices don't disappoint. She rolled up her jeans to keep it extra fresh and combined it with a fine-looking LV. We're jealous of the bag…
11. Bring Out The Flares

Photo: Credit
Who doesn't love flares? Posh Spice Victoria Beckham knows how to pull off these black casual flare pants with a similar black top, making her look taller and sexier than ever. She pulls off the flares so effortlessly, nobody could do it better. To spice it up a little, she wears a big watch and an original handbag to finish her street look. Not bad!
12. T-shirt Dress With Sneakers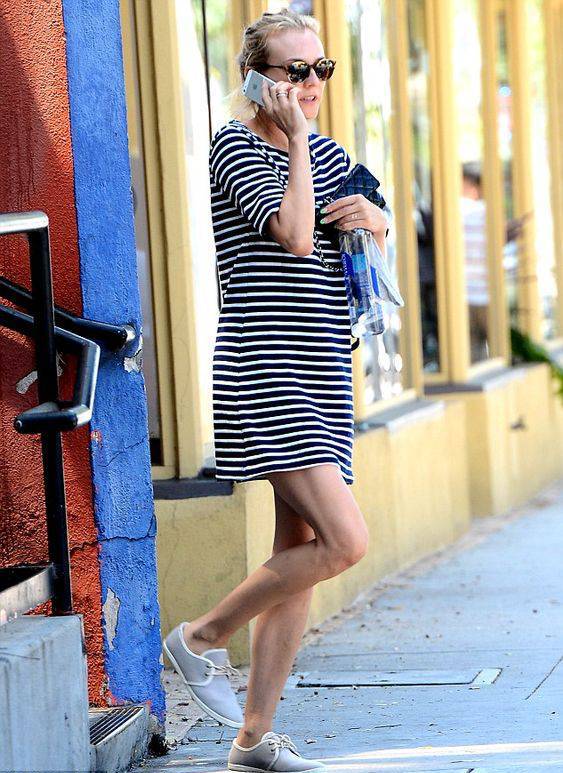 Photo: Credit
Diane Krugero just loves being comfortable. This striped T-shirt dress with simple sneakers are as casual as it gets. Its simplicity makes it easy to dress up a bit and still keep it comfortable to wear. Wear with heels, a belt or a jacket. Diane has definitely earned her stripes and we know you can too.