A belt is the finishing touch for an outfit. There are different types of belts made for every occasion. If you know how to choose one, this accessory can help you create your signature style.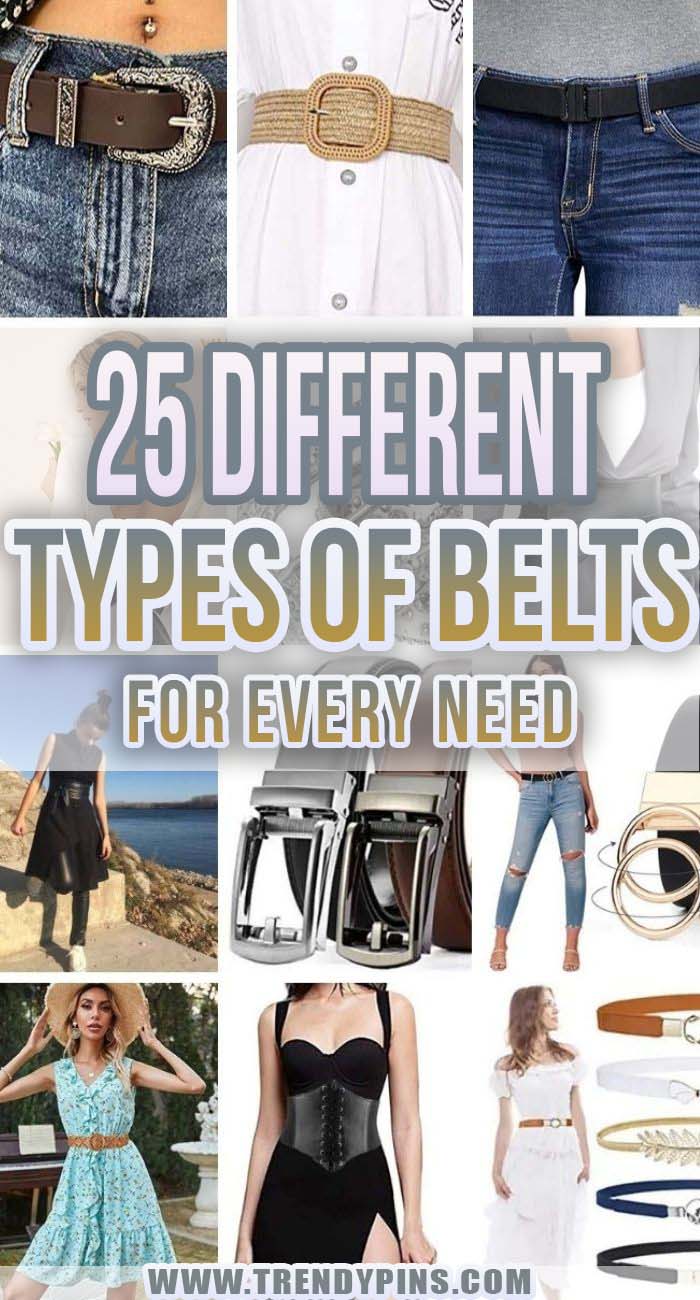 We're taking a closer look at different types of belts, how to pick the right one for tire outfit, and to wear it properly.
Both women and men should choose a belt to coordinate with an outfit.
Dress belts should match the color of your shoes. Black belts go with black shoes, brown belts go with brown shoes.
How to Measure Belt Size

How to Wear a Belt
Pull your bottoms to your waist
Insert the tongue through the loops
Secure the belt
Use the loop
1. Athletic Belts For Men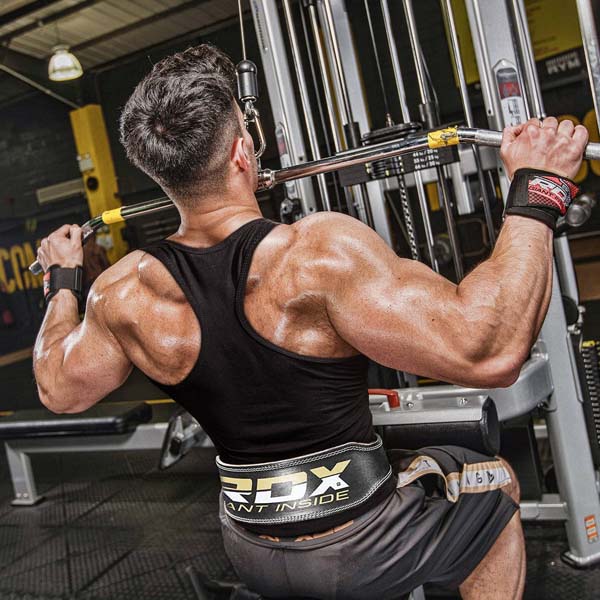 Athletic belts can be anything from a weight lifter's lumbar support belt to a strap for a hiking pack for accessories. Runner's packs are also sold as athletic belts.
via Amazon
2. Athletic Belts For Women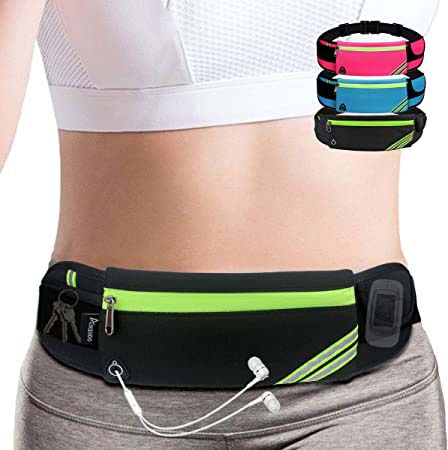 Women often wear an athletic belt as part of their outdoor workout routine. They're great for keeping items like your cellphone close at hand.
Most have a waterproof compartment and reflective properties for safety.
via Amazon
3. Braided Belts For Men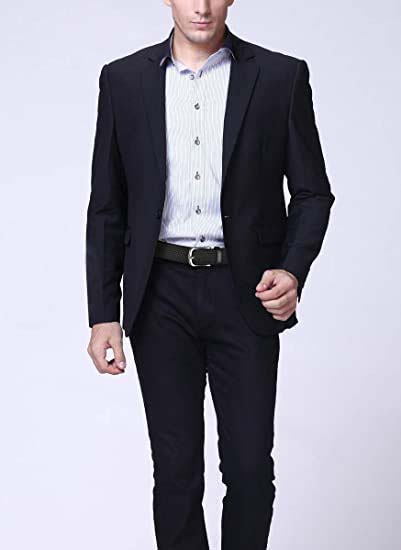 You can change the entire mood of an outfit by adding a braided belt.
For a casual look, choose a belt with two or three colors and a buckle made from wood. Dressier belts are made from a single color and a metal buckle.
via Amazon
4. Braided Belts For Woman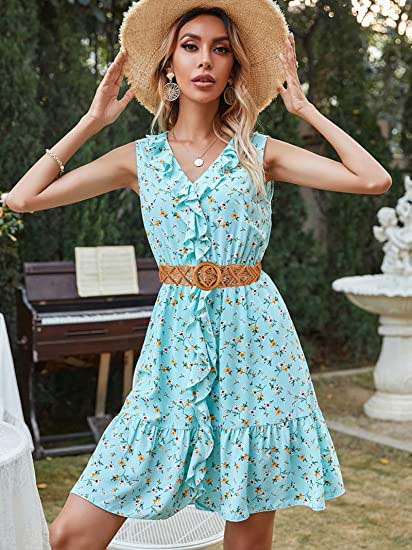 Braided belts are a fun accessory that add texture and interest to dresses and long sweaters.
The straps are usually made from leather, but you can also find them made from vegan and recycled materials.
via Amazon
5. Casual Belts For Men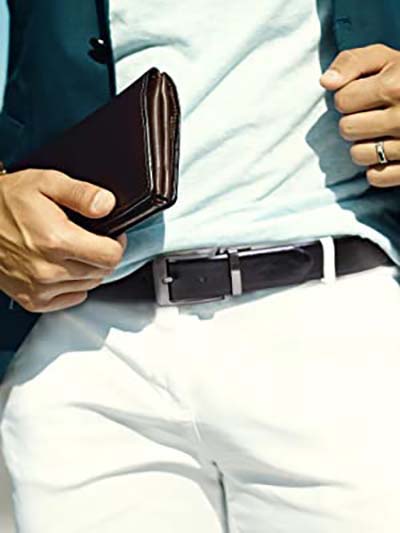 Casual belts are your everyday, running-out-the-door type of belt. They can be made from all types of materials and come in every color and pattern.
They're affordable enough that you can pick up several belts to match many outfits.
via Amazon
6. Corset Belts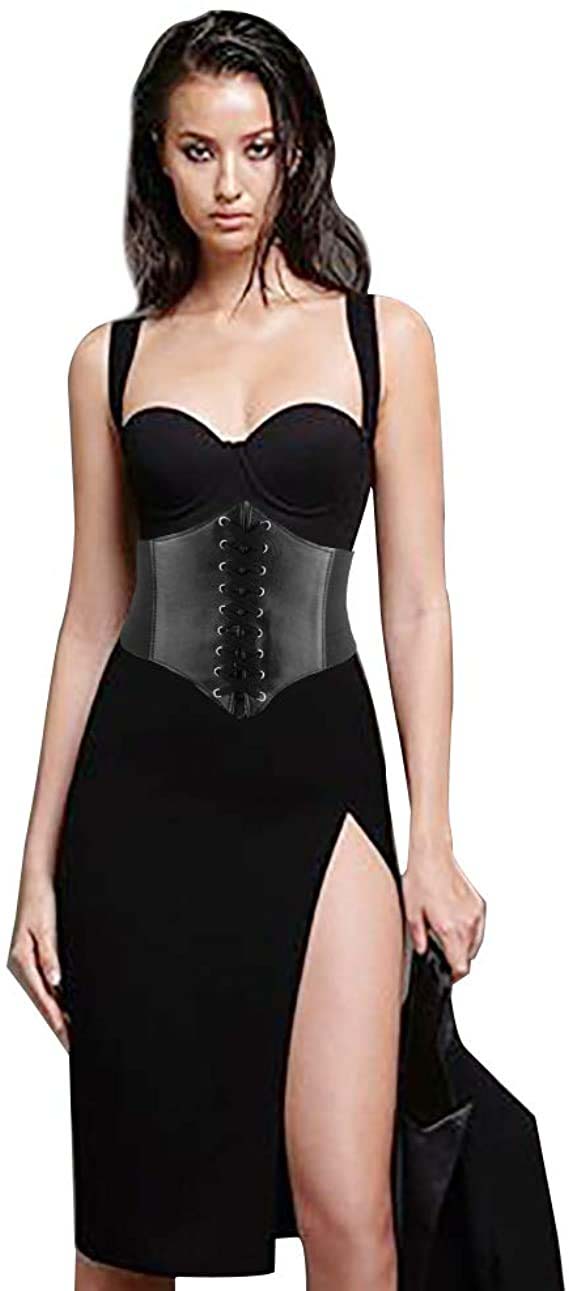 Corset belts make a statement. You can create a dramatic look with a simple dress, corset belt and a pair of heels.
Traditionally, they lace up the front, but you can find them with zippers and buttons. They're made with all types of materials.
via Amazon
7. Dress Belts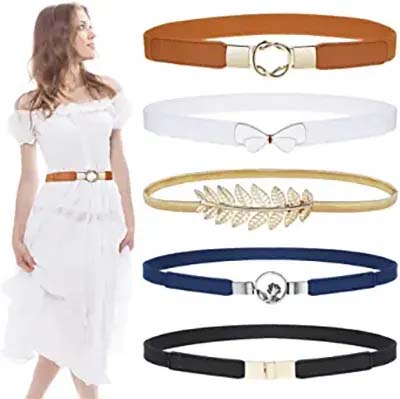 Dress belts are usually thin and have more artistic looking buckles. They work well with both dresses and dress slacks.
via Amazon
8. D-ring Belts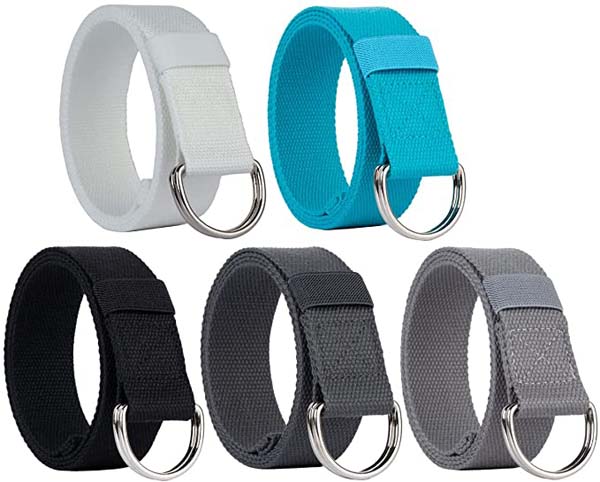 D-ring belts are named for their buckle/fastener system. Two D-shaped rings are sewn into the end of a length of fabric. The buckle works by bringing the other end through both rings and then folding it back through just one of the rings. The rings then act like a clasp, locking the strap in place.
These belts are usually made from nylon webbing and are very easy to make.
via Amazon
9. Elastic Belts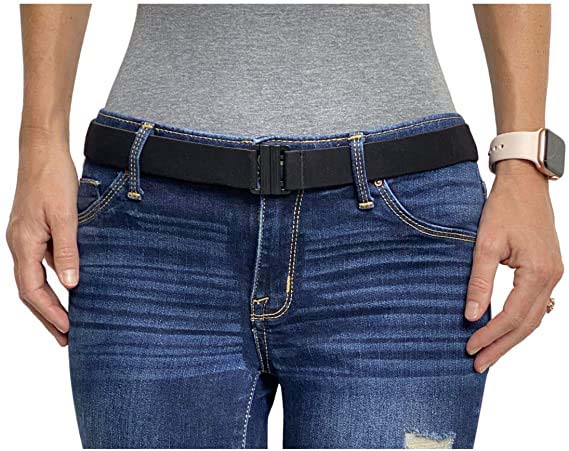 These belts are made from stretchy material which allows for a customized fit. Recycled materials such as bicycle inner tubes are commonly used to make elastic belts.
via Amazon
10. Garter Belts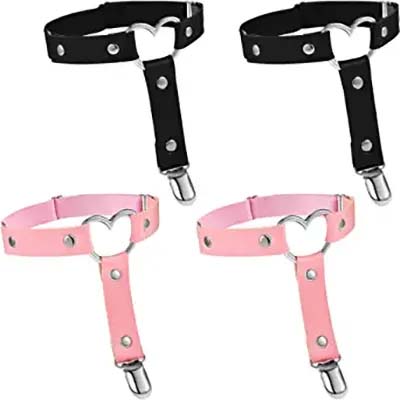 A garter belt is a type of lingerie worn around the waist and hips. The garter is a length of fabric that hangs down from the belt with a fastener on the end. These fasteners hold up nylon hose and stockings.
They're made with lace, leather, and other textiles.
via Amazon
11. Hip Belts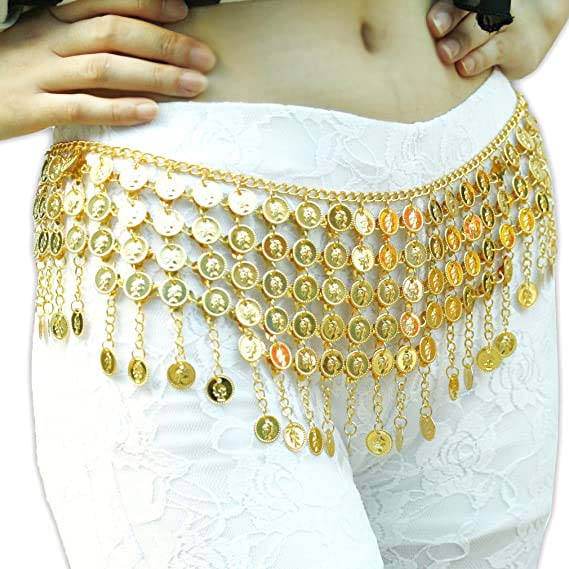 Fashion hip belts refer to belts that hang off the hips. Originally part of an Asian wedding garment, you'll see them being worn in nightclubs today.
via Amazon
12. Leather Belts For Women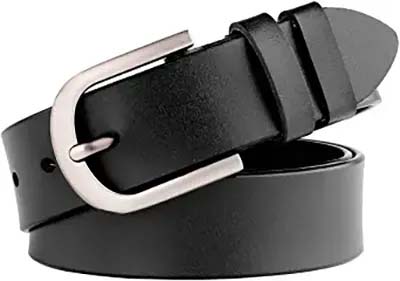 Leather belts are the most common type of belt found. Women's belts are sold in a variety of colors and widths.
You'll see these with patterns, in soft suede, and made from all types of exotic animals. Scraps of multi-colored leather can be used to create intricate designs.
They can be worn with dress pants or casual wear. Factors determining a belt's style include its width, pattern, and buckle.
via Amazon
13. Men's Leather Belts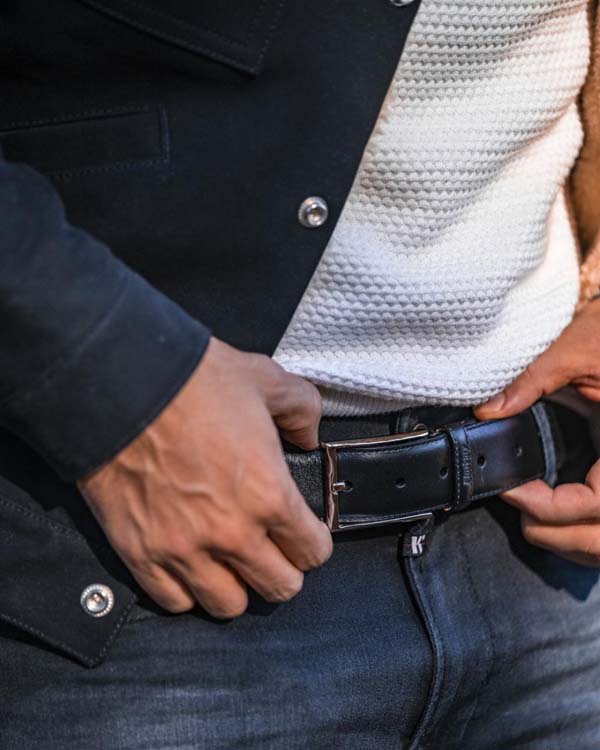 A leather belt is a classic accessory that should be included in every man's wardrobe. The three most common strap colors are black, brown, and tan. Buckles are usually a polished silver or gold colored metal alloy.
The strap may be made from cowhide or an exotic animal. They can be sewn or bonded. Its finish may be smooth, tooled with a pattern, finished as suede, or be full grain, which has gone through minimal processing.
via Finsbury
14. Metallic Belts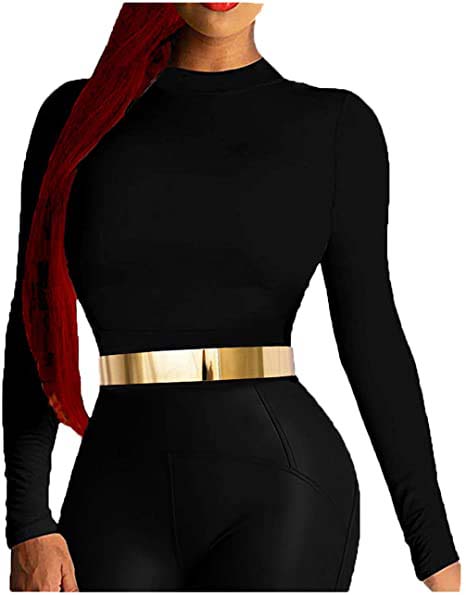 Metallic belts are designed to be seen. The metal itself is usually made with a lightweight polyurethane material. You'll often see these as one side of a reversible belt.
While they're always shiny, thinner belts can add just a touch of bling to an otherwise quiet outfit.
via Amazon
15. Military Belts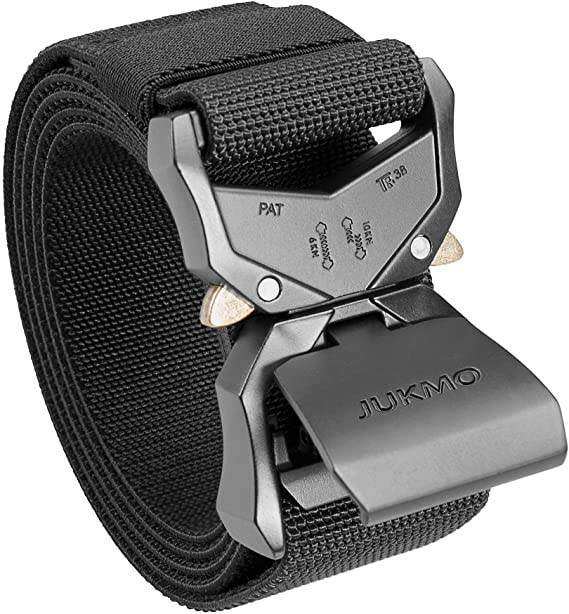 Military belts are made from webbed nylon. They're designed to carry tactical gear and make a great accessory for all types of outdoor activities.
They are secured with a latch that may be made from a non-metal material. This makes them ideal for getting through airport security checks.
via Amazon
16. Obi Belts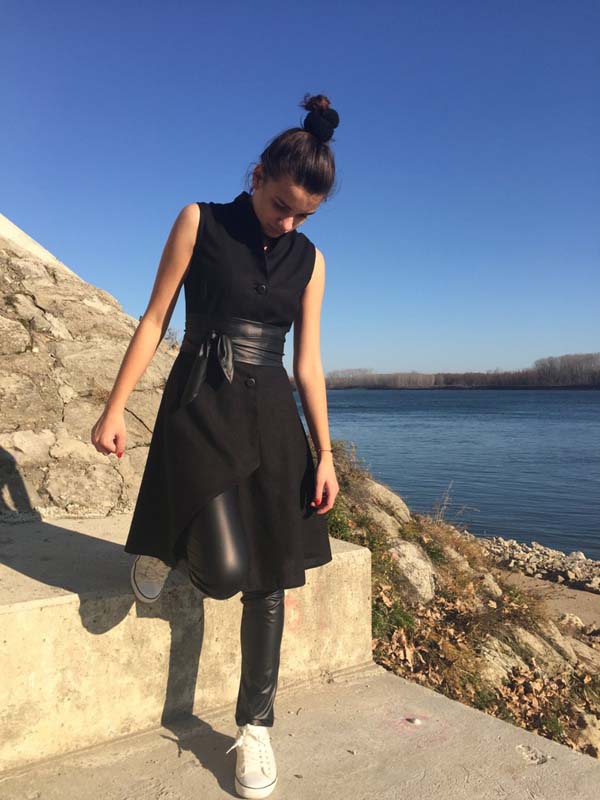 Obis are derived from the traditional Japanese martial arts uniforms. They're also found in traditional Japanese clothing.
Today's obis are made with a variety of materials and are available in different lengths.
via Etsy
17. Reversible Belts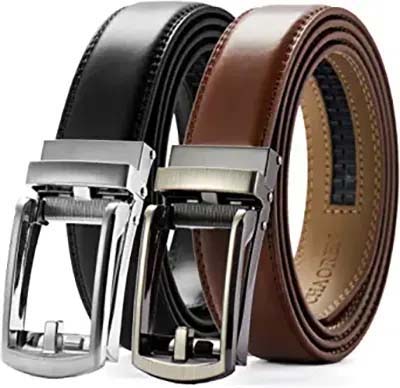 Reversible belts are an easy way to simplify your wardrobe. Men's belts are usually black on one side and tan or brown on the other.
There's a swivel on the buckle, so there are no extra pieces to lose in a drawer. Reversible belts are great for traveling as they do double duty and take up less space in your luggage.
via Amazon
18. Reversible Belts For Women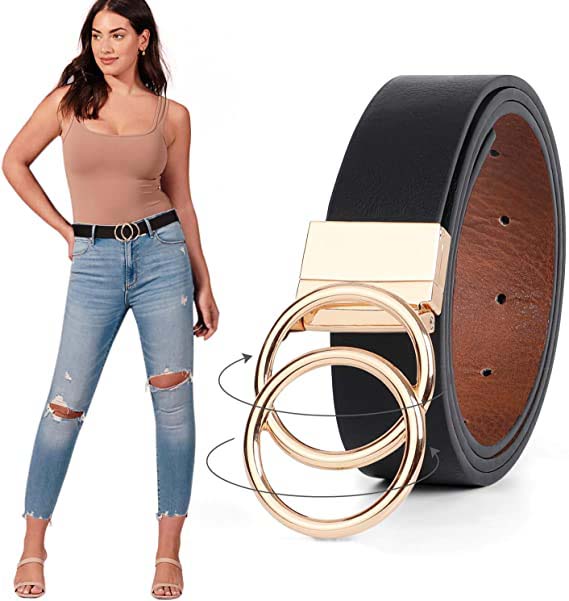 These are two belts for the price of one. In order to simplify the system, the buckle usually has a swivel mechanism.
Women's reversible belts may have a pattern on one side instead of just a second color.
via Amazon
19. Sash Belts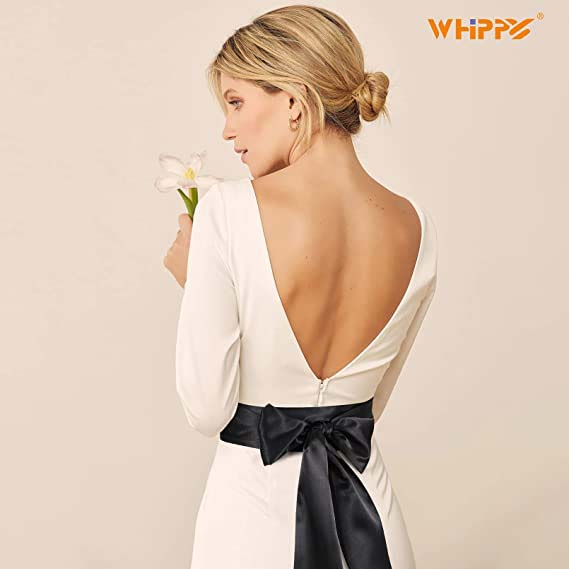 A sash belt is wide and is worn with tunic shirts and long dresses. They can be made from any material, have no buckle closure, and tie in the back or on the side.
via Amazon
20. Snap Belts For Men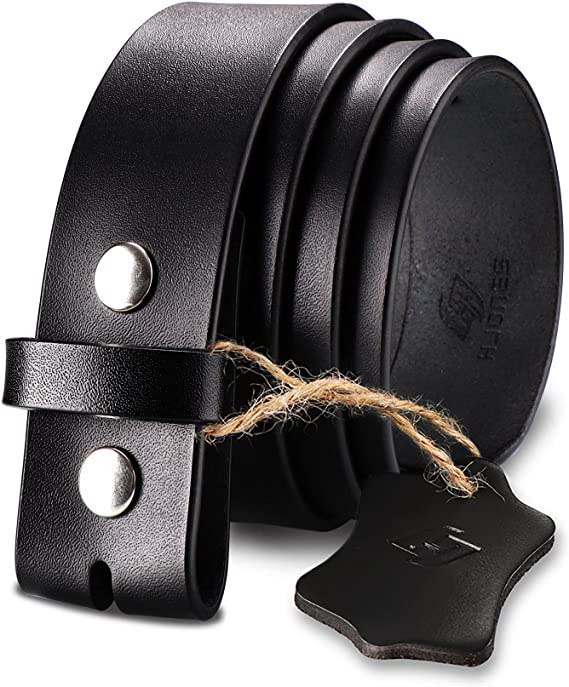 The term snap belt is used to describe more than one type of belt closure. It may refer to a belt with interchangeable buckles that snap on. It could also refer to belts with a tongue and clasp buckle, which works like a seatbelt.
via Amazon
21. Snap Belts For Women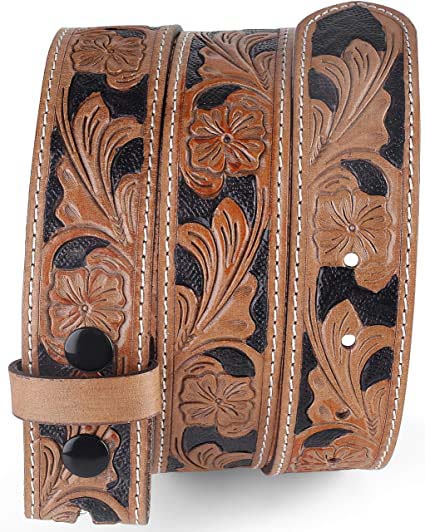 Women's snap belts are much the same as belts for men but are narrower. The term can also refer to a belt that has a snap closure in the front. The appearance is much more streamlined than a belt with a single prong buckle.
via Amazon
22. Studded Belts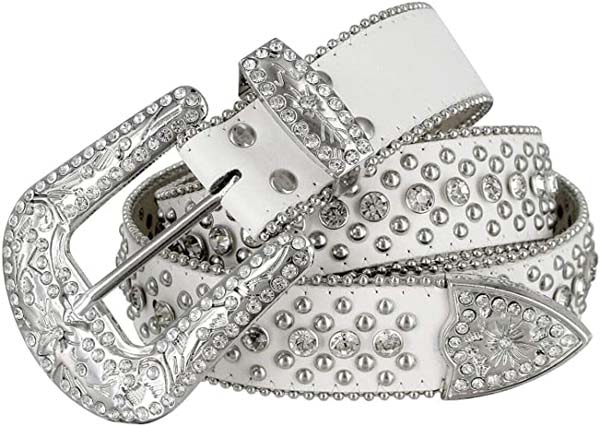 Studded belts can be made from real or faux leather. The material needs to be thick enough to support the weight of the metal studs, which are pushed through from behind.
The studs themselves can be made from different types of metals or rhinestones.
via Amazon
23. Western Belts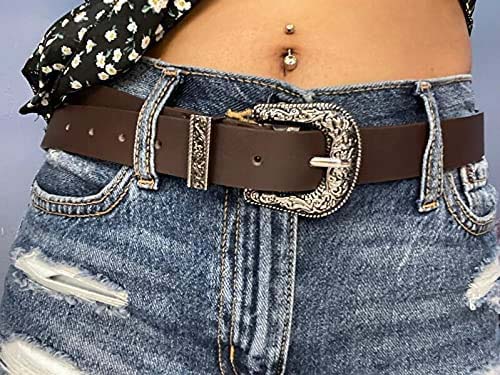 Western belts have a unique history as they were designed to be sturdy enough to holster firearms for the gunslingers and lawmen of the American West.
Today's belts are usually made from cow leather or snakeskin. The leather is tooled with intricate patterns and its buckle is the showpiece of the accessory.
Buckles often have ornate designs and can be finished in pewter, nickel, or silver. They may look like a horseshoe or an ellipse.
Elliptical buckles are known as trophy buckles. They can be highly ornate and made from precious metals and gemstones.
via Amazon
24. Wide Belts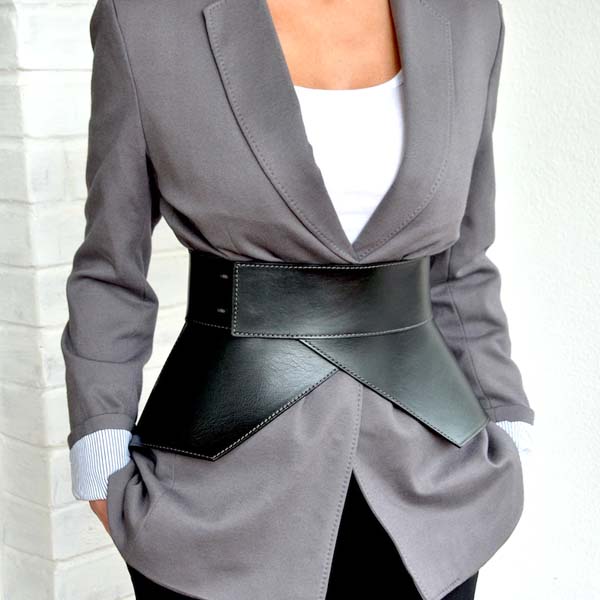 Wide belts are designed to be a significant part of an outfit. They can be worn with sweaters, dresses, or oversized shirts.
You can find them with or without buckles and made with all types of materials.
via Etsy
25. Woven Belts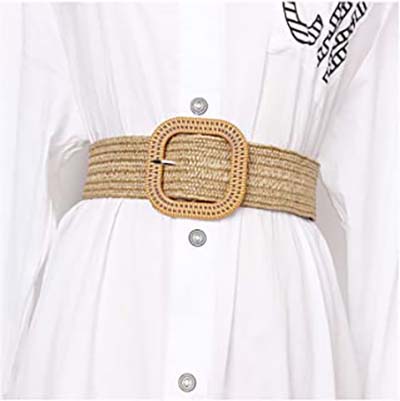 Woven belts give any outfit an added layer of texture. They're made from common textiles and can be wide or narrow.
via Amazon