Socks are very practical and essential part of the footwear.

Socks help us to avoid the nasty shoe-bites and also protect our feet from the friction caused while walking wearing shoes.
There are different types of socks based on the length.
There are also different types of socks up to the material that is used for production and also they differ in style.
We wear socks not only because they are comfortable but also to emphasize the outfit in specific occasions.
In different seasons we use different materials – for example wooden socks are appropriate for winter season, but silky or cotton ones are perfect for the summer.
Silky socks can be very sexy also.
So, socks are not only socks but our conscious stylish choice to express our individuality.
So, in order not to spoil the whole image of your personal impression by choosing white cotton socks under your black suite here is our advice and full description of different types of socks:
different types of men`s socks,
different types of women`s socks,
different types of socks names,
different types of socks length.
1. Ankle Length Socks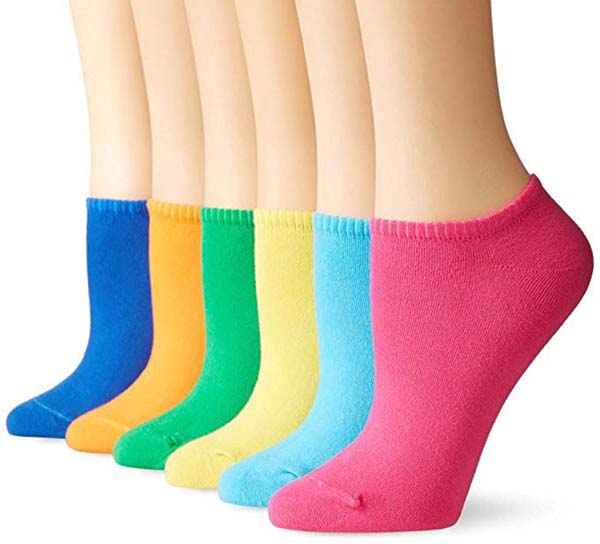 Photo: Credit
These types of socks are preferred by men who wear low cut shoes, such as trainers.
These socks prevent blisters.
They give a sophisticated and elegant look to the whole outfit.
People who love casual style should surely own ankle length socks.
2. Calf Length Socks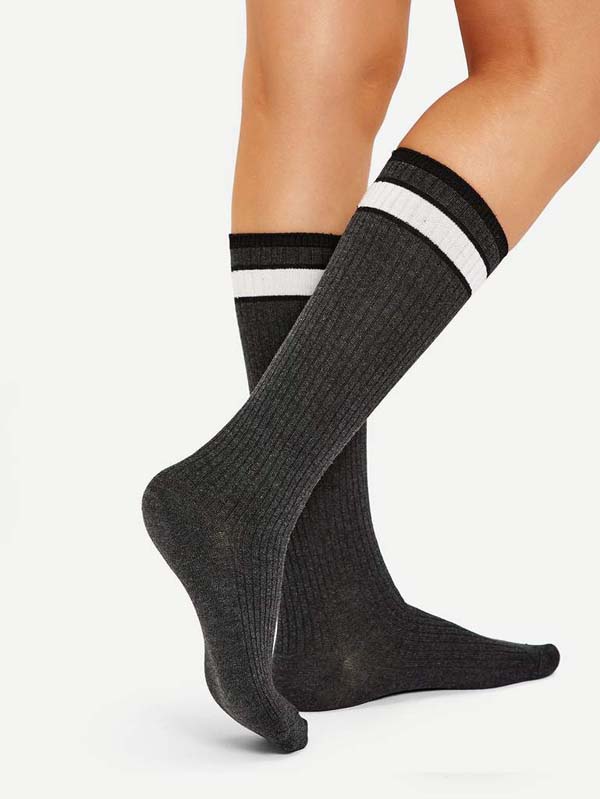 Photo: Credit
Calf Length socks are a little bit longer than ankle length socks.
They are generally worn with shorts, skirts and casual dresses.
They offer both warmth as well as protection.
Calf length socks are suitable for your casual style of dressing.
 3. Crew Length Socks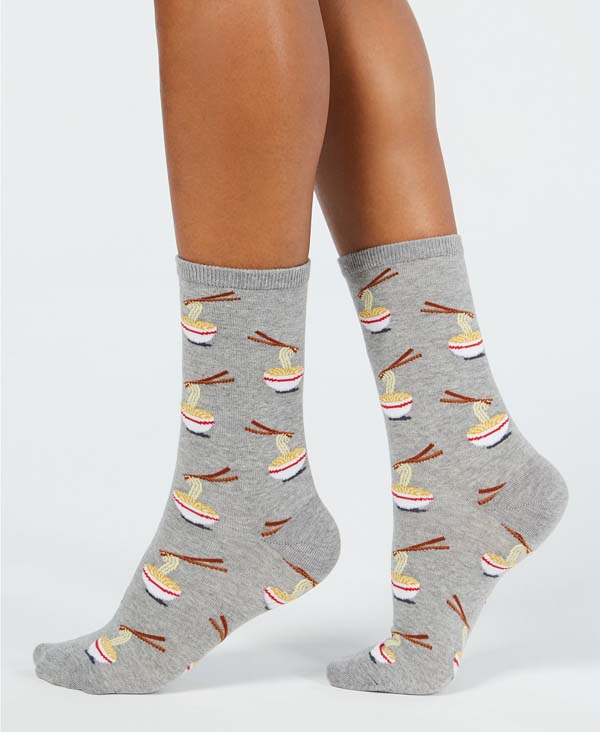 Photo: Credit
These types of socks are about six to eight inches of length and are the calf.
They are perfect for outdoor activities like hiking and doing every sport activities.
These socks are unisex.
They could be worn by both men and women.
Children prefer wearing them just because of the length – not too long but no too short.
4. Knee Length Socks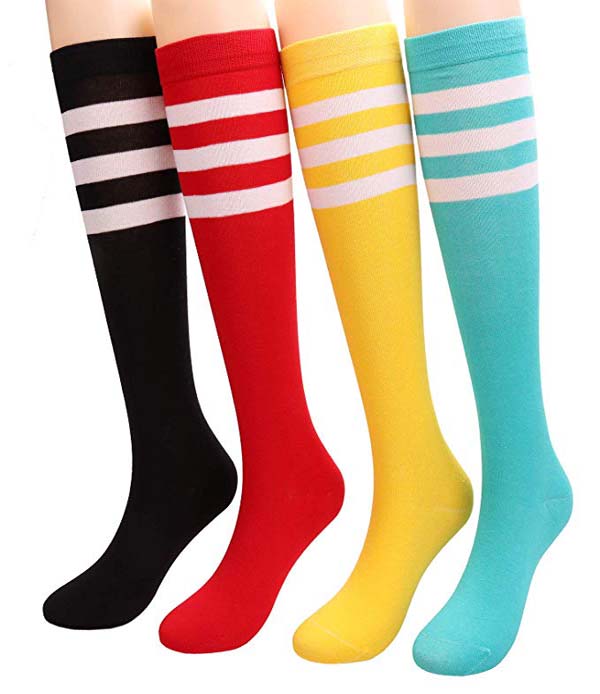 Photo: Credit
These types of women`s socks are mainly preferred by those who like wearing boots.
These types of ladies socks are very fashionable.
The winter version of these socks are extremely warm.
These socks give complete protection against tough weathers and are highly suitable for outdoor activities.
In the past these socks were very popular amongst school girls and it was a part of the uniform.
5. Mid Crew Socks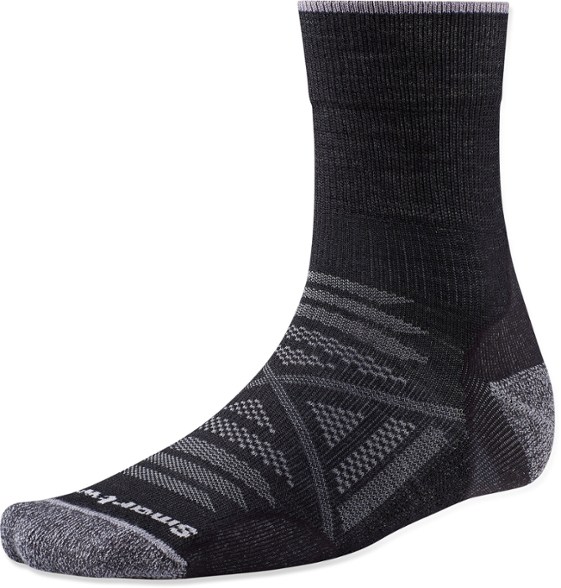 Photo: Credit
Mid crew types of socks are a little bit longer than the crew types.
They are very appropriate for the outdoor activities.
They are preferred by men who do sports regularly.
The material that is used for that type of footwear is in a high quality – combination between any stretch fiber with cotton or wool or merino.
6. No Show Socks/ Peds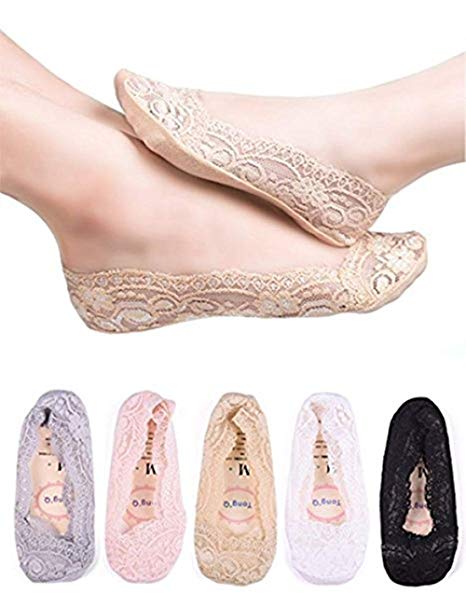 Photo: Credit
Peds or No show socks are socks from the new generation.
Just because the cloths industry is to meet all customer requirements this is the perfect example.
Most women prefer wearing them.
They are almost invisible but you can feel the comfort they give you.
7. Thigh-High Socks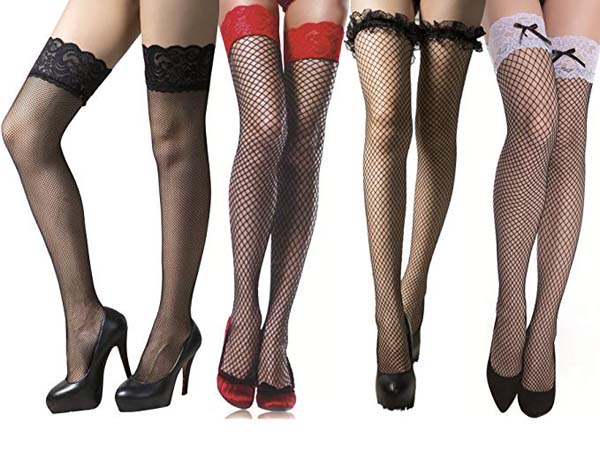 Photo: Credit
The item of a wardrobe every woman must have.
They are even an essential part of every wedding dress.
I hardly believe there is a woman that hasn`t have such ones.
The silk they are usually made of give this satisfaction of wearing that you could even become addicted to.
8. Crochet Baby Booties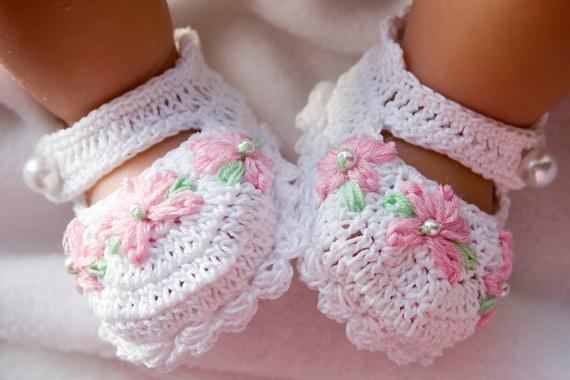 Photo: Credit
Wow, Do you keep deep in to your wardrobe you own crochet baby booties or those of your children?
Definitely yes.
They are the symbol of a new coming life.
These type of baby socks are usually hand-made and of course with love!
The perfect present not only for a newborn baby but also for a recently married woman as a sincere wish from her best friend
9. Frill Socks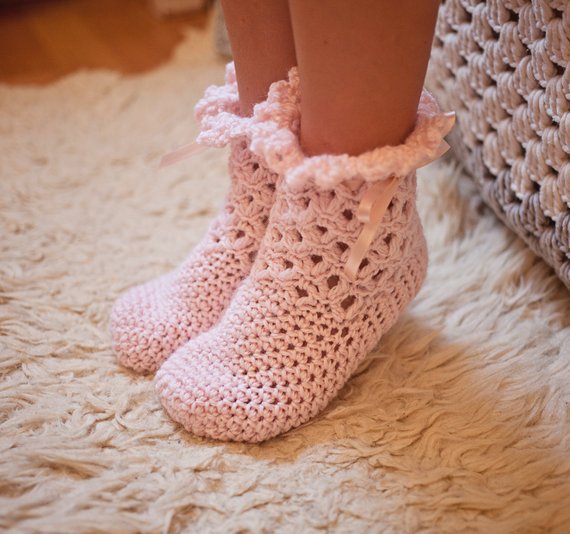 Photo: Credit
These are also baby types of socks.
They differ in crochet baby boots in length – a little bit longer.
But the common feature is – they are hand-made.
10. Leg Warmer Socks
Photo: Credit
These types of female socks are the hit of fashion.
They are perfect for extravagant ladies.
They vary in material and style.
They could be hand-made also.
11. Ski Socks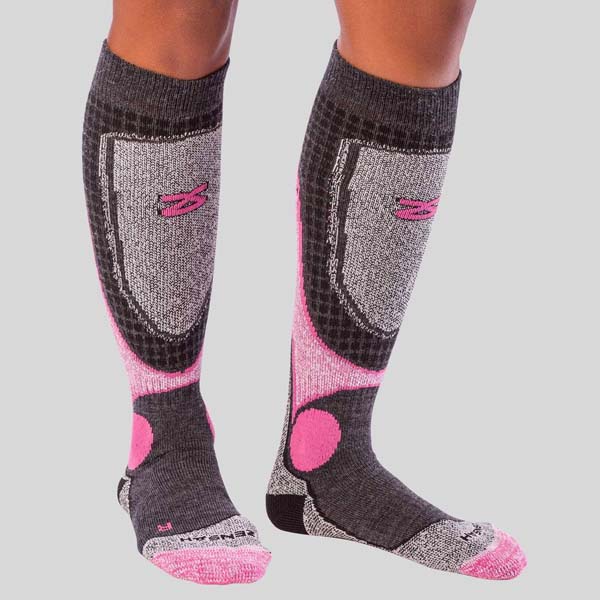 Photo: Credit
It is a typical footwear for skiing.
They are warm and comfortable because of the specific design and the material that is used for manufacturing.
12. Snowboard Socks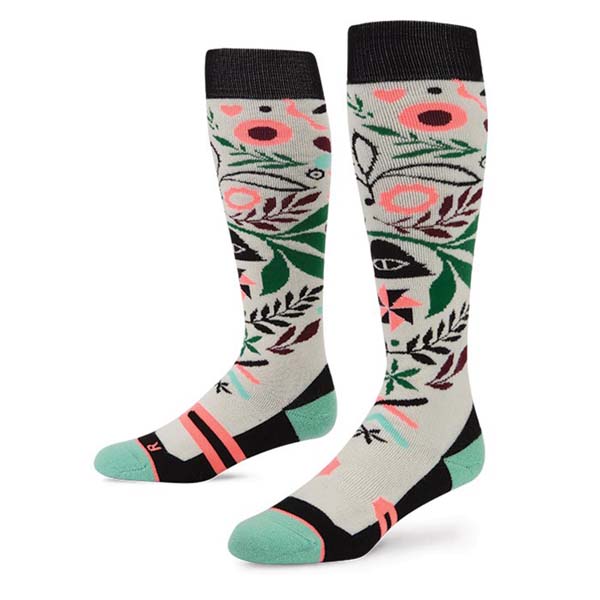 Photo: Credit
Snowboard socks are another type of sport style socks.
The most important feature of this type of sock is to be warm, to protect you against bad weather conditions.
When you do winter sports you should always be dressed properly.
13. Football Socks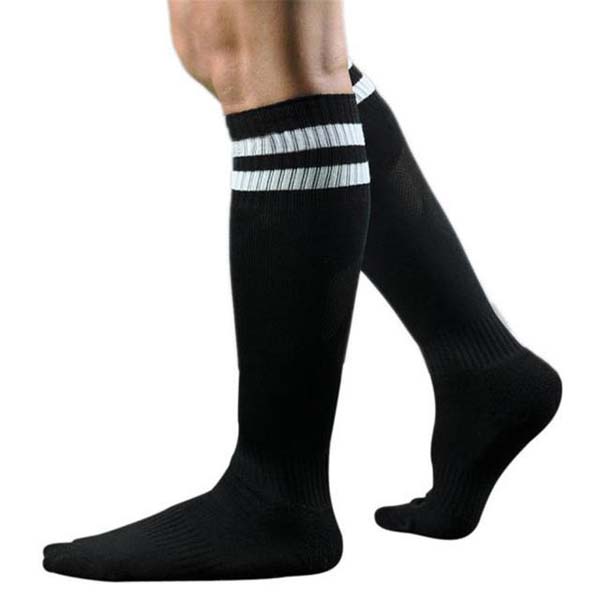 Photo: Credit
Another type of socks that are essential part from your sport equipment.
They are not a typical footwear.
These types of sport socks should meet higher requirements – not only to be comfortable but to protect your leg from the most common injuries.
14. Split Toe Socks

Photo: Credit
A strange type of socks.
Extremely extravagant but very comfortable.
Who says in summer nights you should not wear socks. Sock are for season footwear.
We could feel cold even in summer nights.
So, do not hesitate to buy ones for colder summer nights or even if you want to be extraordinary in style.
15. Ballet Grip Socks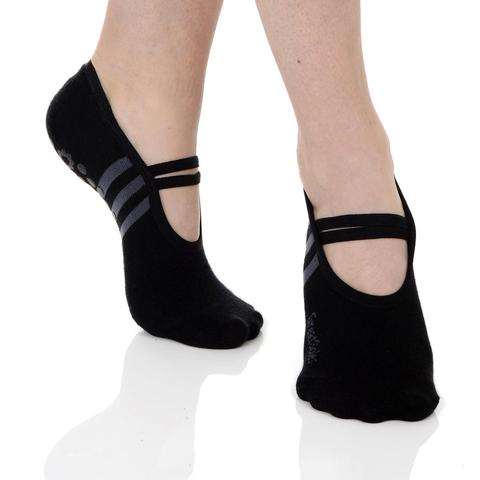 Photo: Credit
Ballet Grip Socks are short in length and the great advantage is that they are almost invisible.
Just the strips on the top could reveal that you are wearing socks.
16. Yoga Socks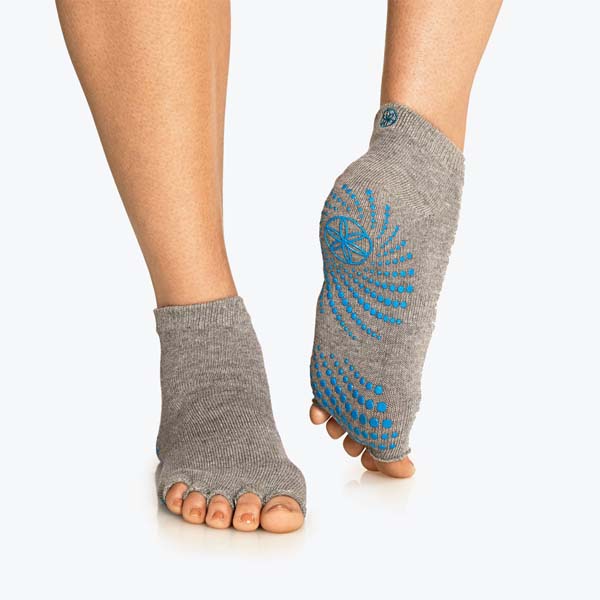 Photo: Credit
To do yoga nowadays is so popular among women and men.
One of the best ways relax and find piece.
So, you need yoga socks.
What is specific in this type – socks with naked toys.
17. Smartwool Socks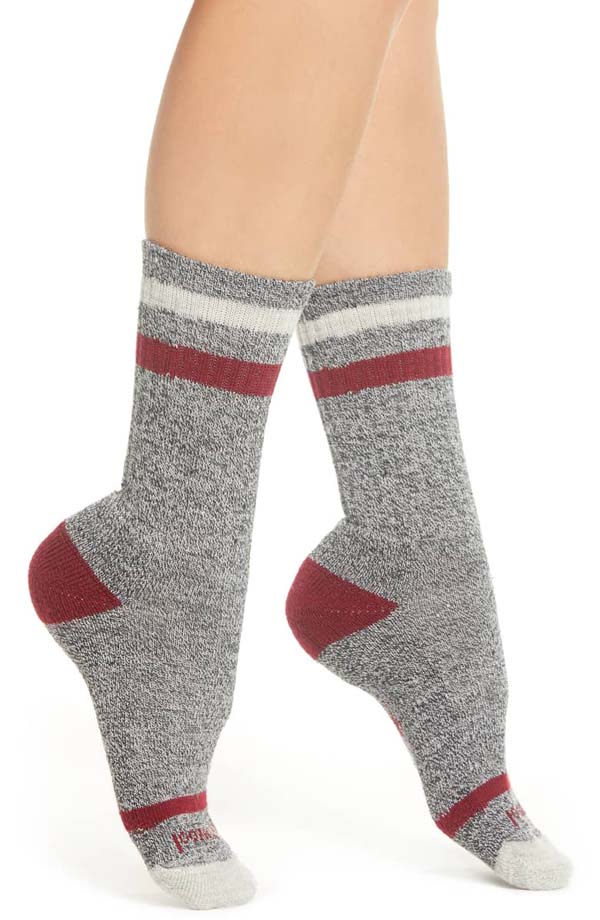 Photo: Credit
As I have mentioned before – the great variety in types of socks is based on not only the length, but also the purpose and mainly on the material they are made of.
Wool is very popular fabric.
Thanks to its features it makes socks extremely comfortable and worm.
18. Compression Socks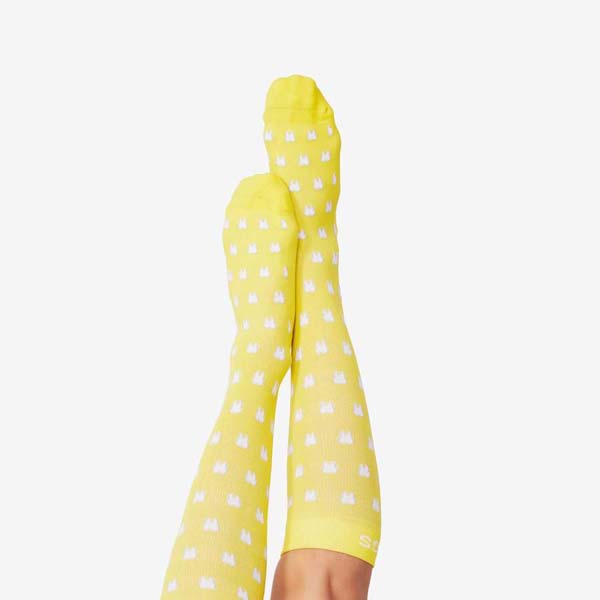 Photo: Credit
Compression Socks assist in circulation by helping push blood out of your legs.
They create a pressure  by fitting snugly around the ankle.
This creates better venous pressure, and prevents swelling and increased fatigue after a long day of work or activity.
19. Moccasin Slipper Socks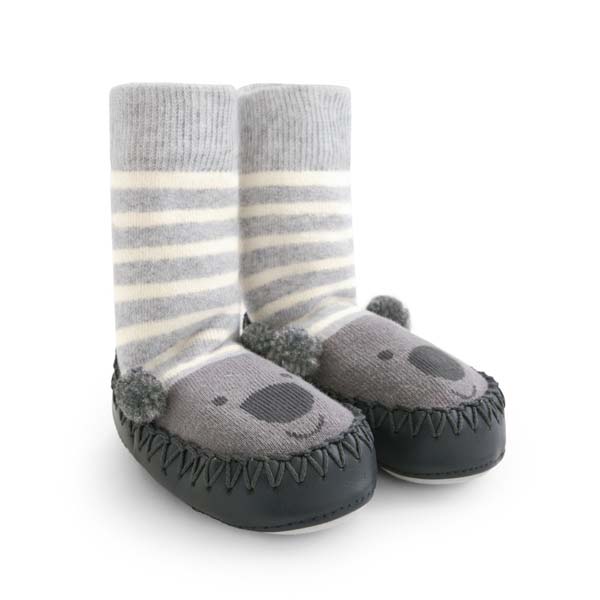 Photo: Credit
This is a mixed type – socks and slippers.
You have the soft feeling of socks but you feel protected from wet floor just when you are wearing slippers.
20. Stirrup Socks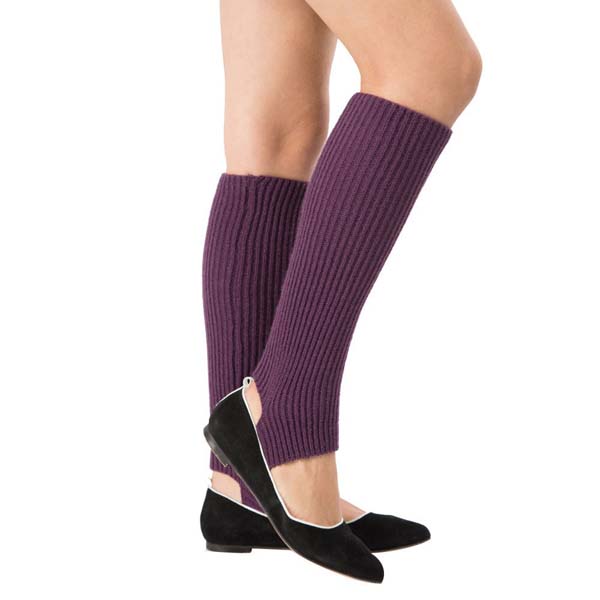 Photo: Credit
 The stirrups are long socks that cover only the calf.
If you wear protective socks (also known as sanitaries that help fend off dirt, sand and mud) you can always wear the stirrup over them so it's more comfortable.
21. Gel Socks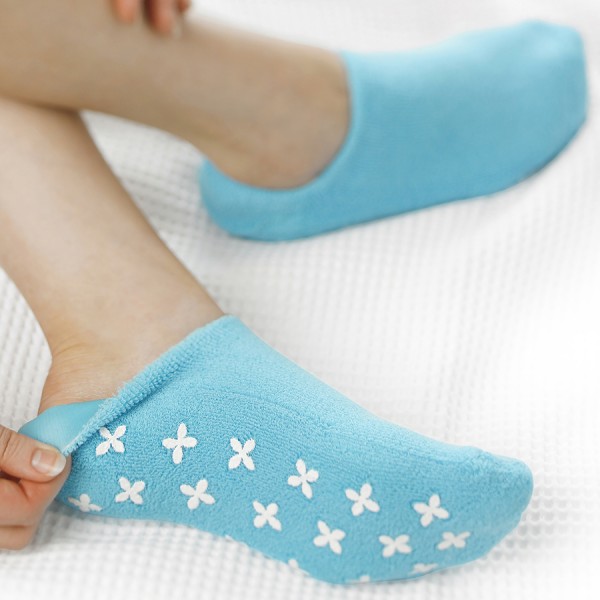 Photo: Credit
Gel socks are sort in length.
They contain a specific gel on the foot surface that protects from slippery.
Very comfortable to be worn at home instead of slippers.
Preferable by children because they can avoid common falling.
22. Transparent Socks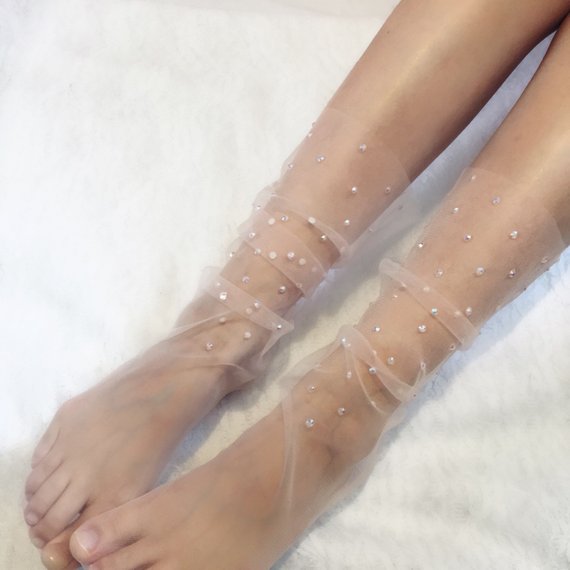 Photo: Credit
They are extravagant even artistic.
Extremely fashionable you  can combine then with a specific outfit at a special event.
23. Lace Socks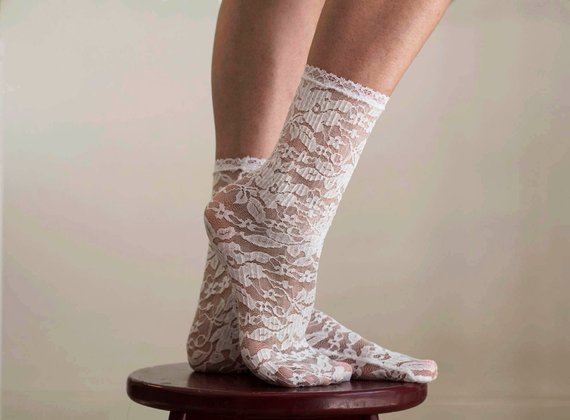 Photo: Credit
Of course lace socks.
My favorite ones.
They gives a gentle, romantic look of yours.
You can wear them as a part of an extravagant outfit.
24. Tulle Socks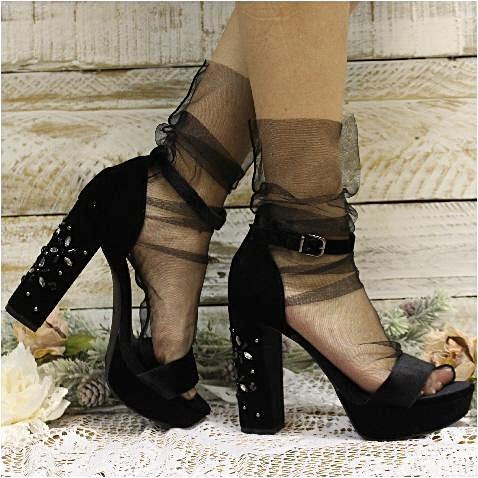 Photo: Credit
These are socks for ladies.
They look a little bit old-fashion.
They would give you a unique style while wearing.
25. Fish Net Socks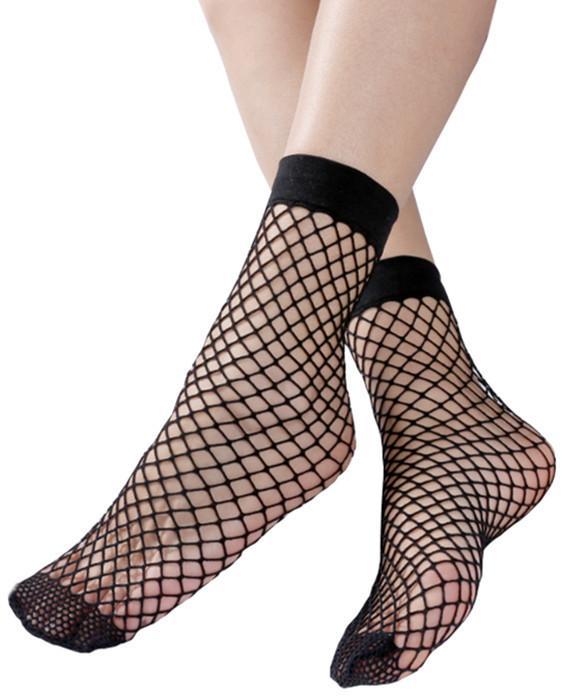 Photo: Credit
Fish net socks can`t warm you.
They are to emphasize your extravagant look.
Be aware of the way you are going to match them.