How many of you have had panty lines showing through your dress when you were looking absolutely flawless?
They might not be shown much, but its pretty clear that 99 percent of women wear an underwear almost constantly.
Underwear is a part of us. It is just like the air we breathe.
No matter what is your style and how much you spend on your wardrobe, your inner wear hold the comfort of your days and requires careful consideration on how and what to choose when you shop for them.
We choose our bras according to the outfit we wear, right? Then why don't we do the same with our underwear?
Just as a strapless bra is essential when you're wearing your cute, summer tube dress, a seamless underwear is important whenyou're wearing that pencil skirt as well.
Here's a guide to all the types of panties and their names.
The list of different types of women panties will help you making your next choice because they are essential.
Different types of panties for ladies
1. Boy shorts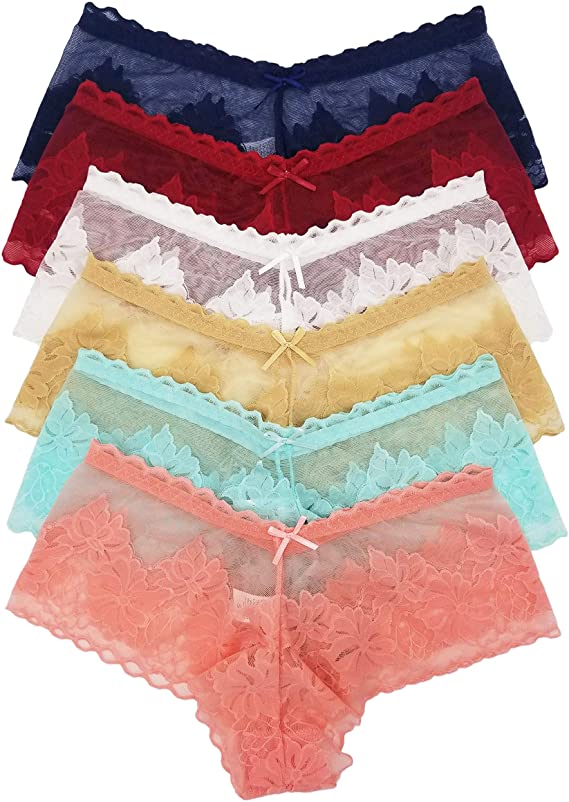 Photo: Credit
This type of panties is rectangular on the thighs unlike regular ones.
They are inspired from men`s briefs.
They are almost similar to hipsters, but have a lower-cut leg.
You can use them as things under tight fitted clothes.
They can be worn under skater skirts or as loungewear or swimwear.
2. Classic brief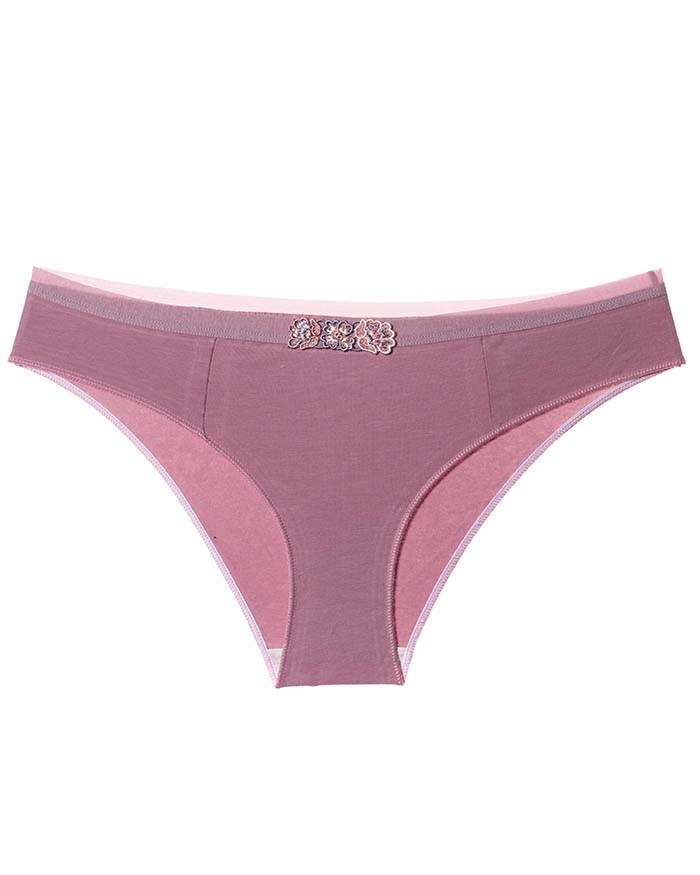 These are your regular underwear.
These types of panties for women provide maximum coverage and have a high waist band.
These are one of the most comfy styles.
Commonly known as "Granny Panties".
The ones you buy in a pack of three or five.
You can pair them with mostly anything as long as your outfit is not body-hugging because that would put your panty lines on display.
You might wear them under jeans or during the bad times of the month.
3. French Cut Panties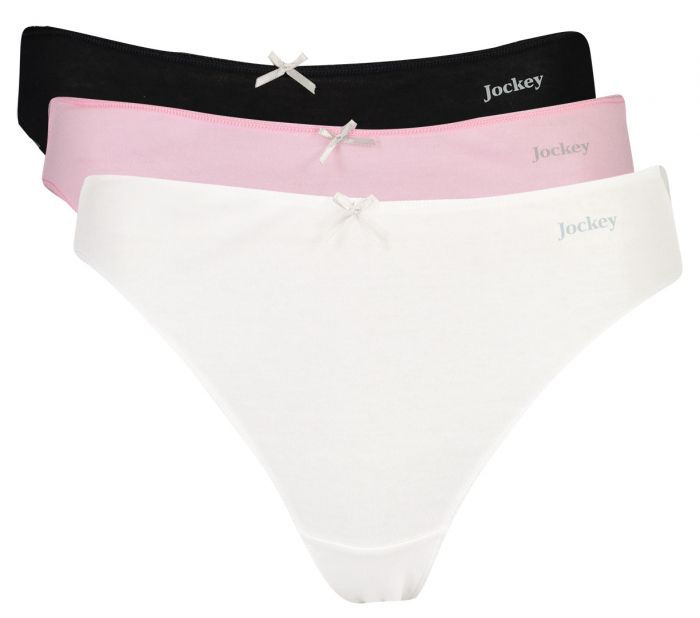 Also known as high-cut panties, these are very 80s in their style.
These types of girls panties have a high cut on the leg holes, which makes them better for circulation from the regular ones.
They go superbly well with high-waist jeans.
4. Hipster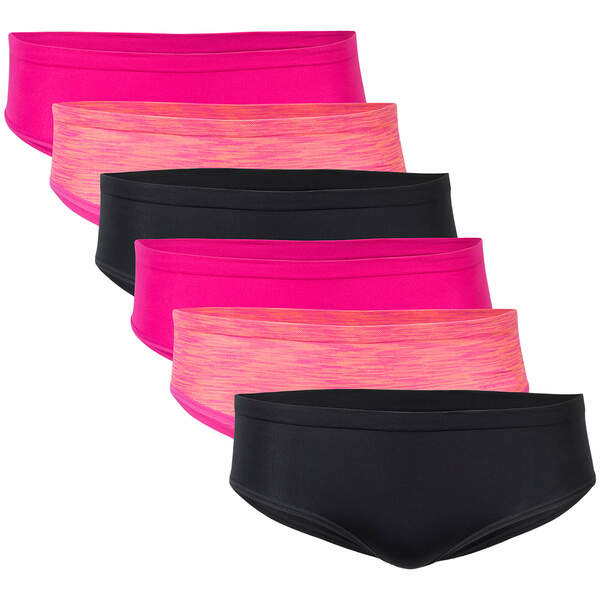 Photo: Credit
These types of female panties are also called hip huggers as the waist band sits on the hips.
These have low-cut leg holes and sit lower than the waist.
They still provide a lot of coverage and are one of the most comfortable ones from all types of panties for women.
They can be worn with low waist jeans and skirts.
5. Thongs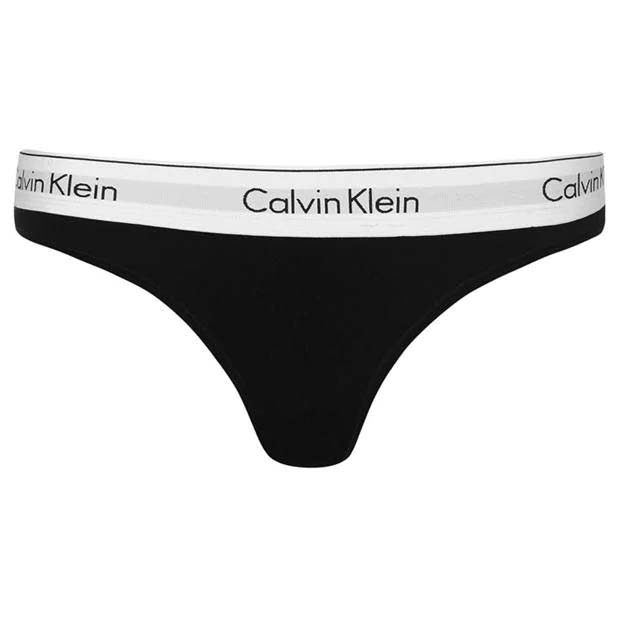 Photo: Credit
Nothing says sexy like thongs do.
They are one of the types of string panties.
This erotic style sits almost three inches below the waist and provides minimal butt coverage with a triangular patch at the front.
The sides of the underwear rest almost on the hip bone.
Bodycon dress or skirts to avoid panty lines is the perfect dressing style for these type of sexy panties.
6. G-string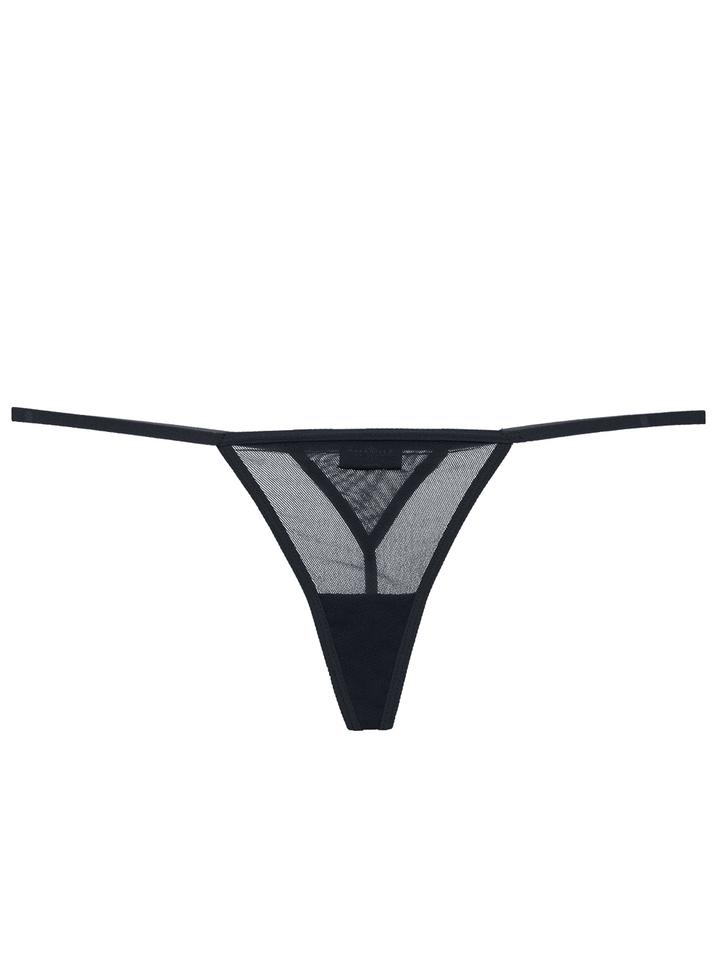 Photo: Credit
These type of panties style are very similar to the thongs, very intimate G-string panty provides very less coverage.
The front and back fabric directly connect to the waist band which is usually a small string.
A little getting used to it required to be perfectly comfortable with this type.
There are so many different types for ladies but this kind requires perfect body.
7. C-String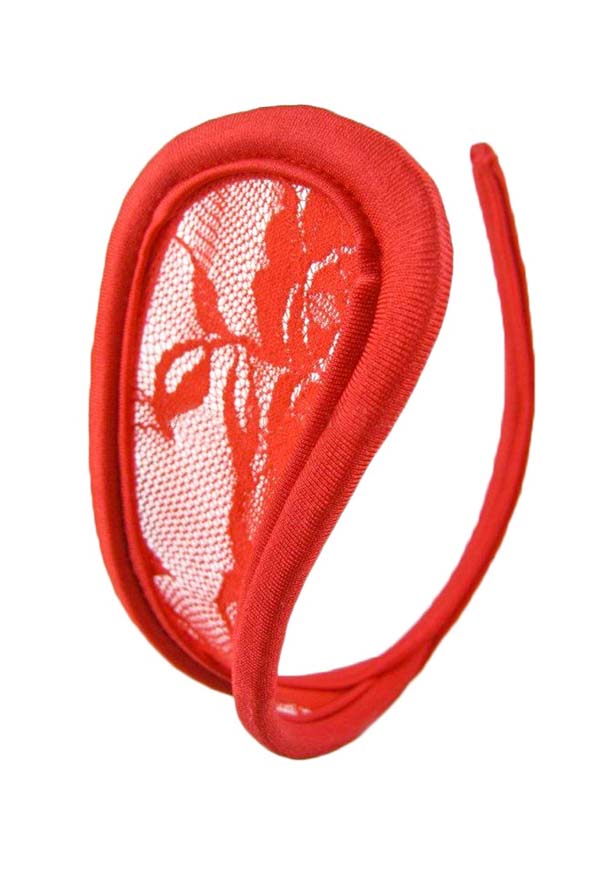 Photo: Credit
Extremely sexy, C-string is the new age swimwear.
These types of women panties are very famous with the beaches.
C-String style actually has no strings and covers just the bare minimum like a clamp around your area.
8. Control Briefs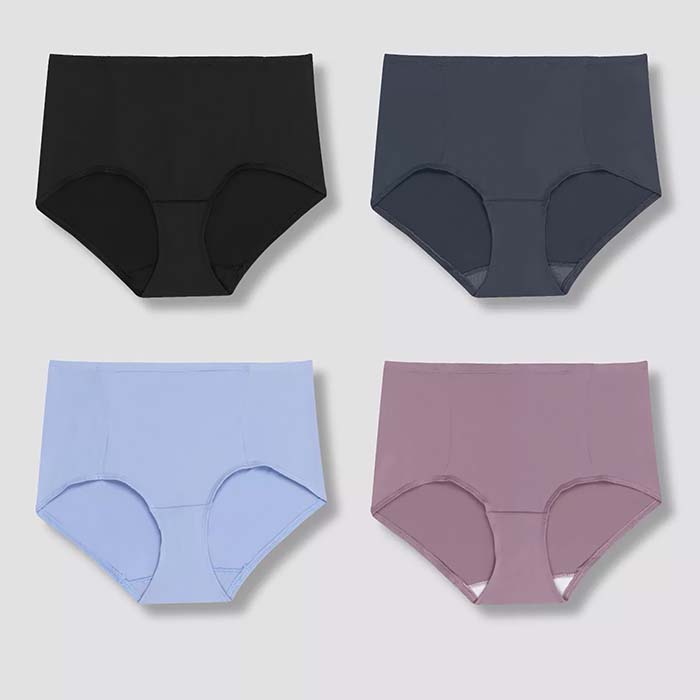 Photo: Credit
These are super comfortable and all about functionality.
They come with a tight elastic waist band to keep your paunch in.
They are worn to tuck your tummy inside for a smooth lining.
9. Tanga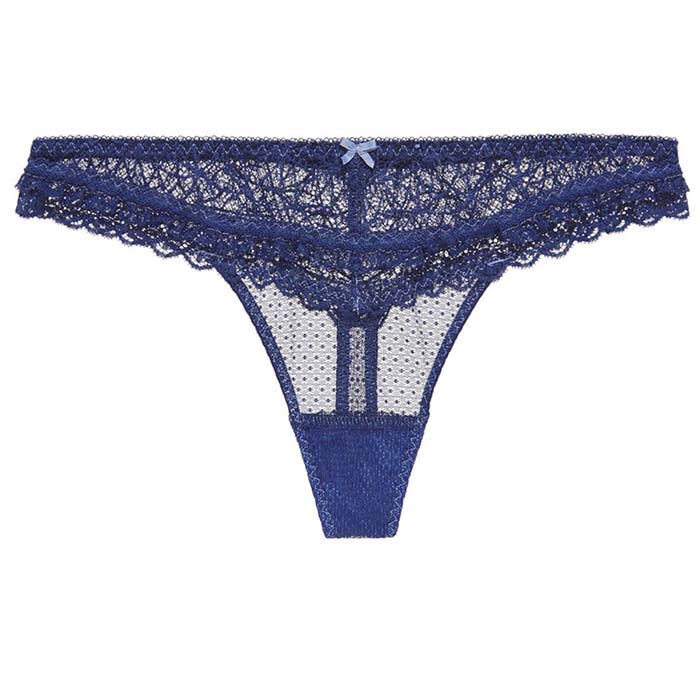 Photo: Credit
These are moderate coverage European panty silhouettes.
These type of girl panties have a greater back coverage than a thong but narrower than a bikini.
10. Tap Pants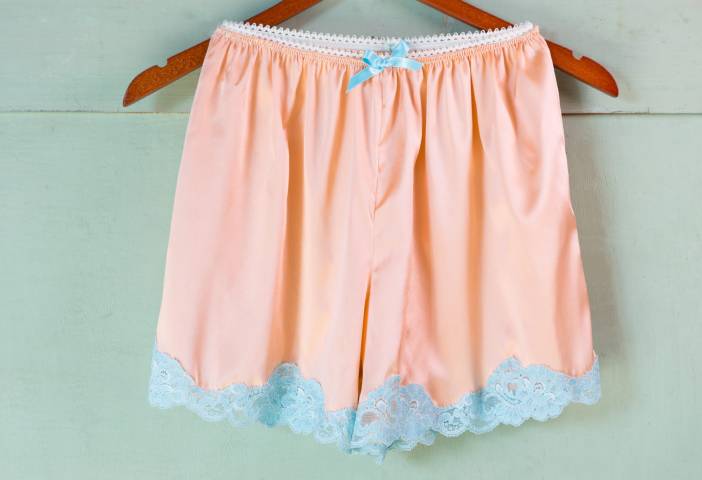 Photo: Credit
There are so many different types of female panties but this one is much like French shorts.
Tap pants have become a lingerie wear.
They are much like shorts with high waist covering the back and the pelvic area.
They are shorter than the usual pants.
The material they are usually made of is silk and lace silhouettes.
11. Seamless Panties
This is one type that we should poses more of. Unlike other types of panties, they don't have stitches on them.
This unique feature makes them perfect for every dress.
They are suitable to be worn as a dance shorts, Nightwear or Leisure wear.
You can also  wear them with daily wear including pants, sheer dress, leggings or trousers
12. Bikinis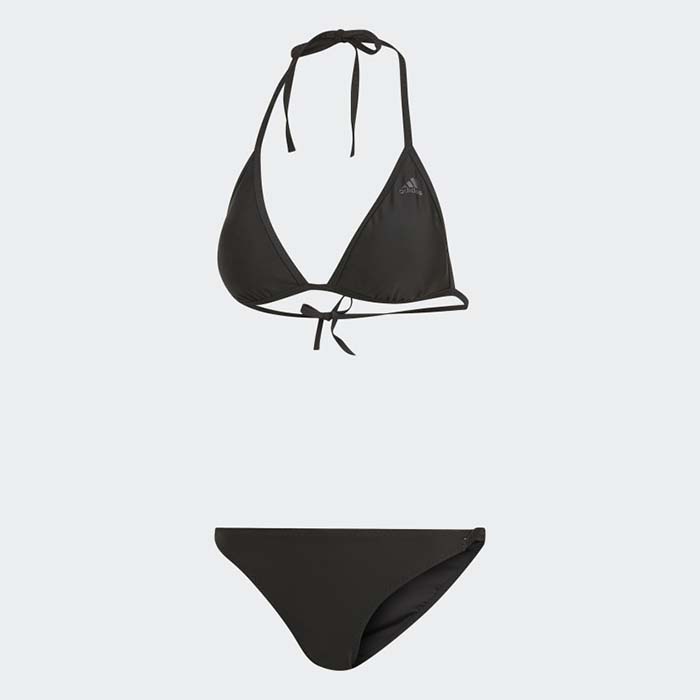 Photo: Credit
This isn't necessarily its own unique style of bikini, but it's a detail that is popularly added to bikinis often.
This is a moderately covered panty.
It lies somewhere in between the sexy thong and the conservative brief.
Bikinis flow in sync with your everyday attire.
They have modest butt coverage and semi-hi-cut legs.
These panties are ideal for physical workouts.
13. Butt Lifter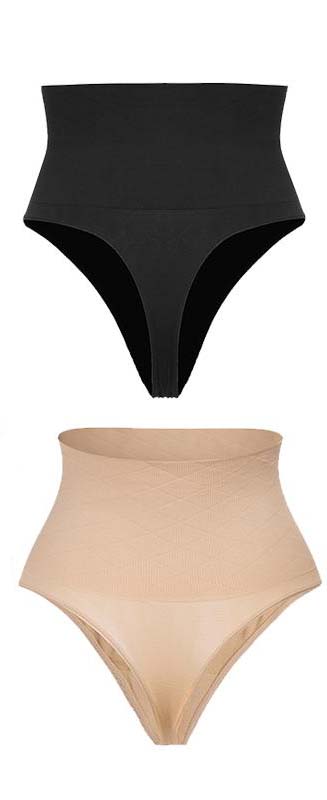 Photo: Credit
By this type of women panties you can lift up your spirits and your bottom line with the Butt Lifter panties.
This is the way how you can succeed a firm and round shape with continuous use.
The waistband is made of an elastic material which helps in body slimming and contouring.
This specific design with buttock cut-outs perks up butt muscles and imparts the right volume to the right place.
14. Open Crotch Panty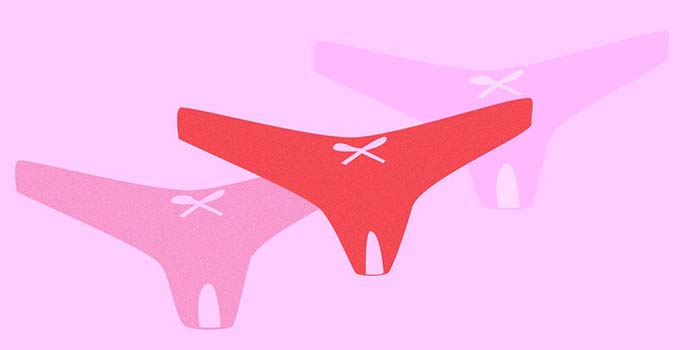 Photo: Credit
This type of underwear is an extremely sexy one.
Strategically cut across the crotch this naughty underwear can make your man go mad with desire.
15. String Bikinis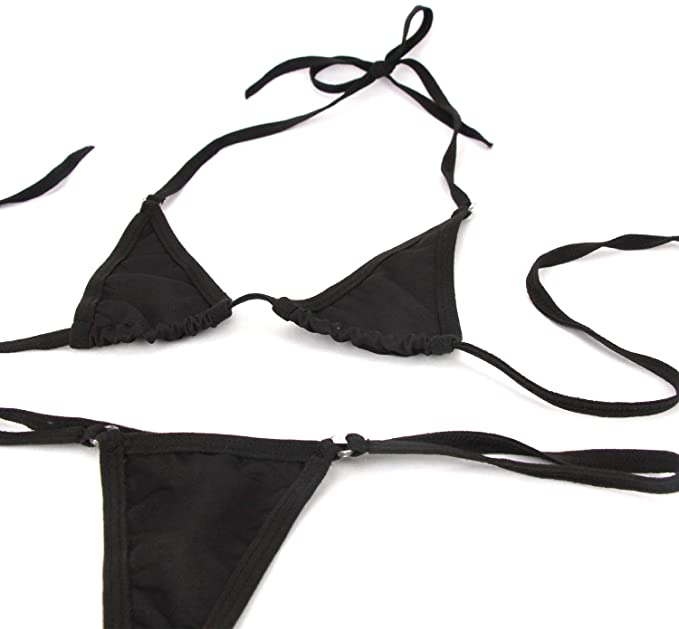 Photo: Credit
These panties have a criss-cross side look perking up its trendy quotient.
They are extremely comfy.
They get full marks in the comfort platform.
String bikini provides minimal coverage with triangular shaped pieces which are connected at the groin.
Nothing is sexier on the beach or by the poo than wearing a string bikini.
16. High Waist Briefs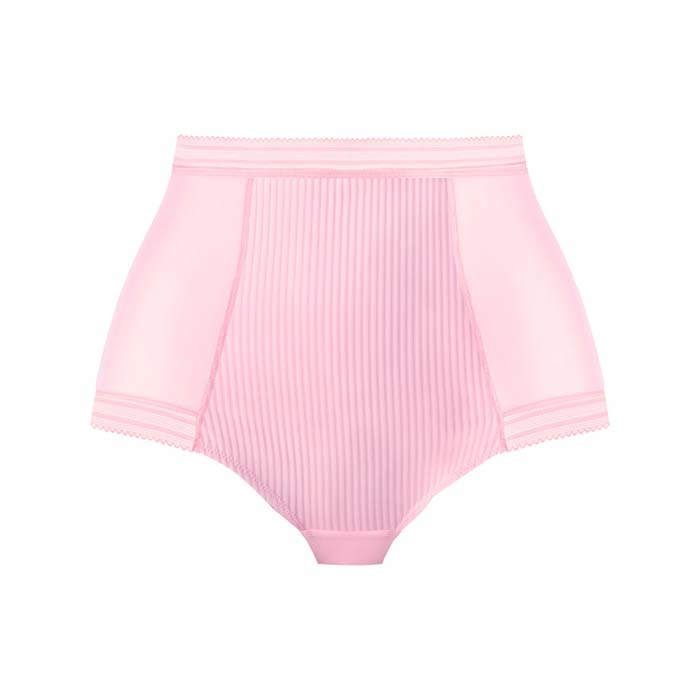 Photo: Credit
High Waist Brief are with an elastic waistband which helps in compression and smoothening.
The seamless hipsters providing absolute rear coverage.
This type of underwear is something you must have.
All these features make this panties very comfy and stylish.
17. Garter Panty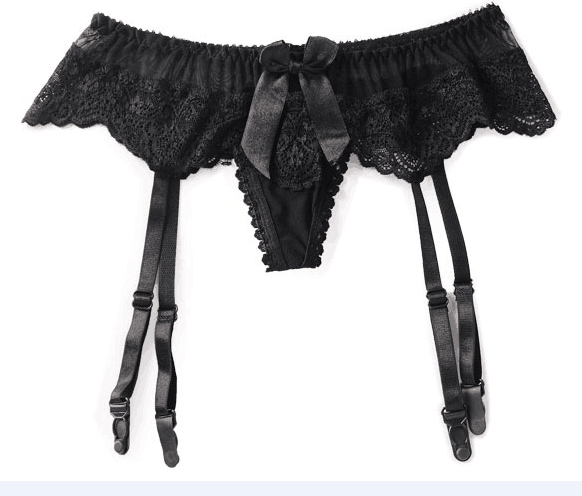 Photo: Credit
These types of panties are lightweight lacy ones attached with adjustable garter belts that are to hold up your stockings.
They give you the perfect opportunity to surprise your beloved man with this unique sweet and sexy side of yours.
18. Maternity Panty

Photo: Credit
This special type of panties is usually made from stretch fabric.
Their basic aim is to provide the requisite support and thanks to the fabric, without squeezing too hard.
They are specially designed to maintain the flow of your changing shape without become too hard on the skin.
A must have for all mommies to be, these panties sometimes come with anti-odour specialities to keep you fresh all day long.
19. V Kini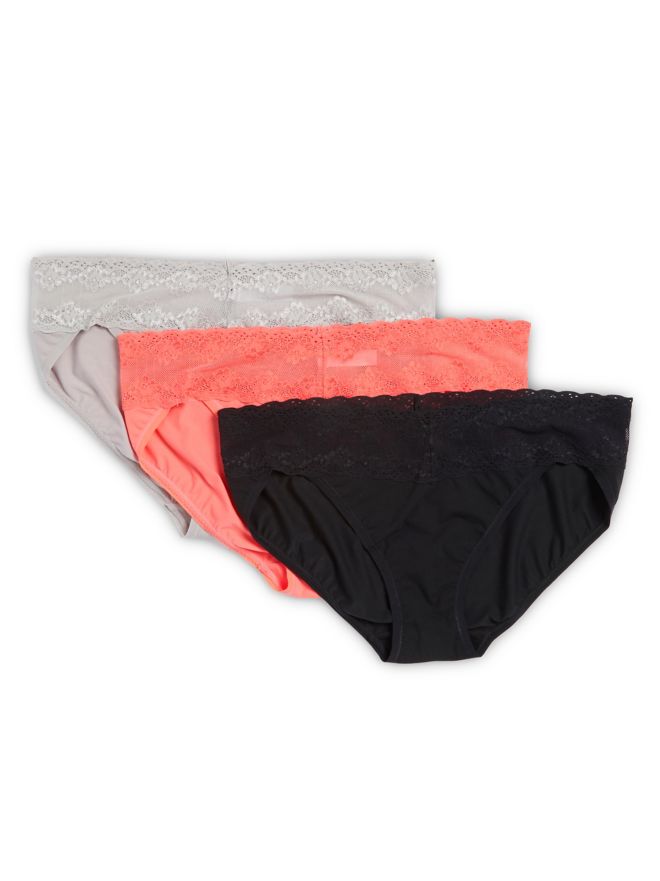 Photo: Credit
This type of lady`s underwear is a bikini like style.
They provides full back coverage thanks to the stretchable lace.
V kini are most suitable to be worn under dresses and skirts.
Having a V dip both at frontal and rear ends the V kini ensures a highly comfortable fit.
20. Caged Bikini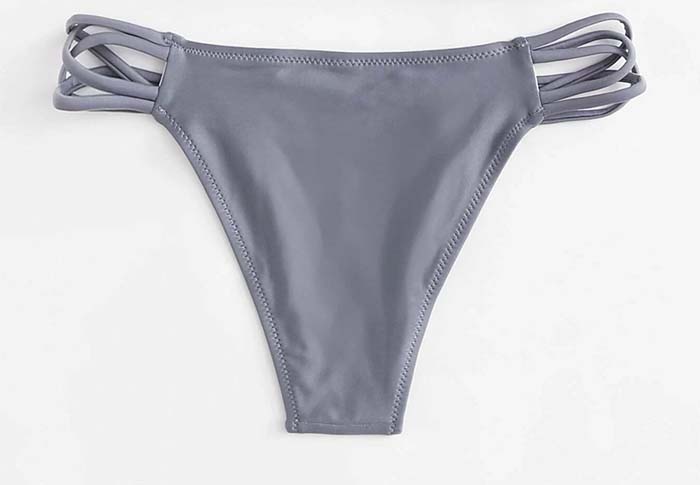 Photo: Credit
This mesh knit thong has strappy sides.
This type of bikini can be worn while you stroll down the beach.
You can never go wrong this type of cheeky and sexy styling of this temptress.
21. Cheekster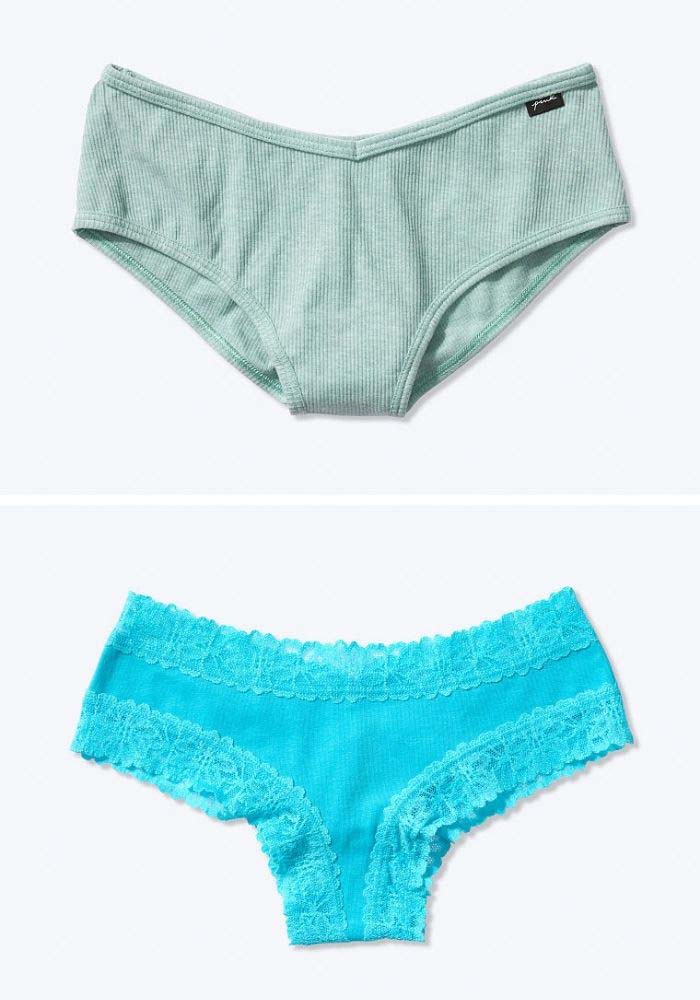 Photo: Credit
In case you want to reveal the world a partial view of those bootilicious butt cheeks just go for the Cheekster panties.
They are very comfy just because they don`t leave a strong panty line and are perfect to wear under jeans.
22. Butt Booster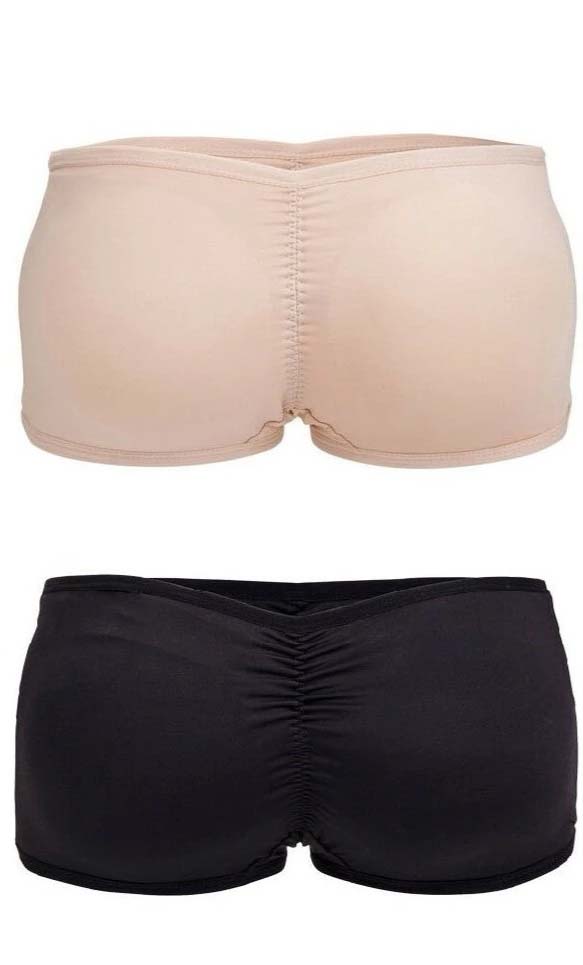 Photo: Credit
Just great cute cheeks with the Butt Booster panties which will enhance the size of sexy booties instantly.
There is a specific fiber that maintain this perfect look.
The secret is in these foam infused panties that bring you face to face with natural looking curves you never knew you could have.
23. Adhesive Panty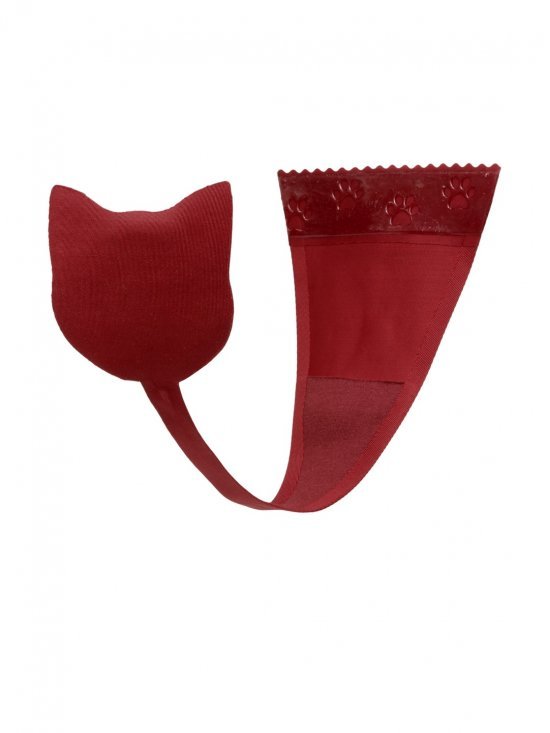 Photo: Credit
Adhesive panty runs from the tip of your tailbone to the top of your lady region.
These are panty with a cotton liner and uses silicone strips to stay in place.
They have a weird shape.
Already a rage amongst runaway models this sexy invention has completely erased the panty line.
24. 

Brazilian Brief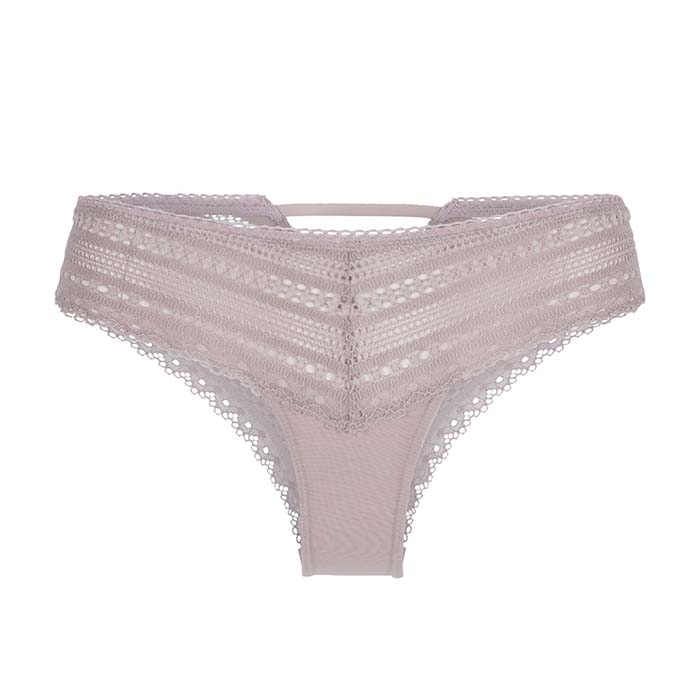 Photo: Credit
Brazilian Briefs are perfect if you want to show off. But in fact you don`t show much.
These types of girls panties are elegant and comfortable for public show.
25. 

One Side Knot Brazilian Brief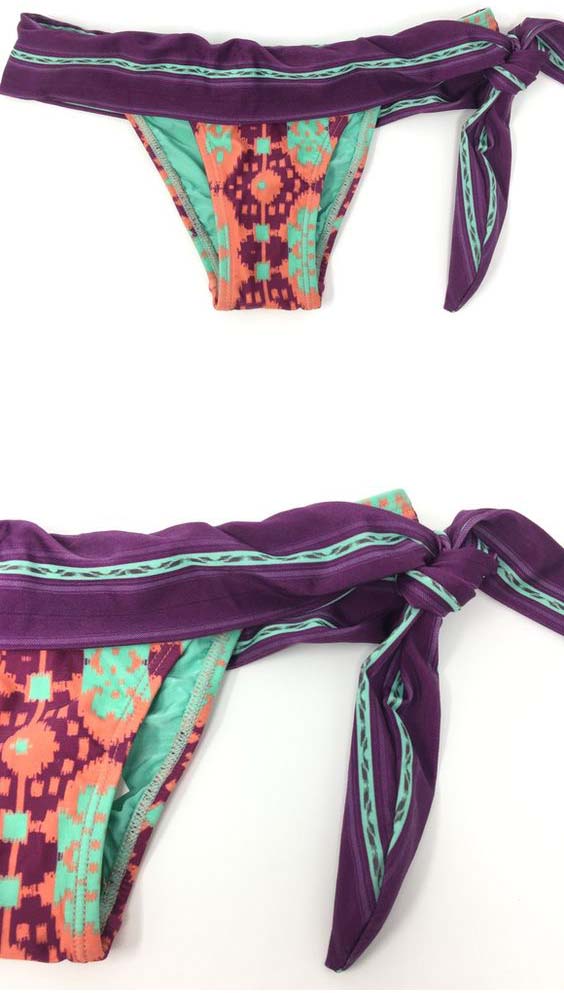 Photo: Credit
The bottom of the bikini has adjustable single closure that can take care of your varying waist sizes with a knot at one side giving it a very perky look.
26. Two side Knot Brazilian Brief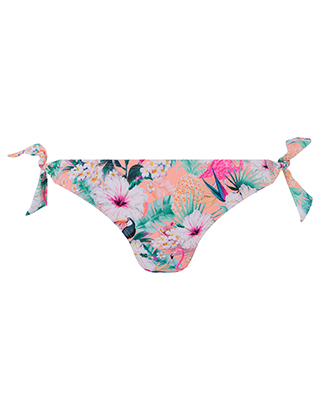 Photo: Credit
These types of bikini are suitable for going to the beach. The bottom of these panties has adjustable closure with two knots at both sides giving it a very perky look.