Slip dresses and grunge-style clothing isn't the only thing that's making a return from the 1990s — goth makeup is in style again.
📌PIN TO SAVE FOR LATER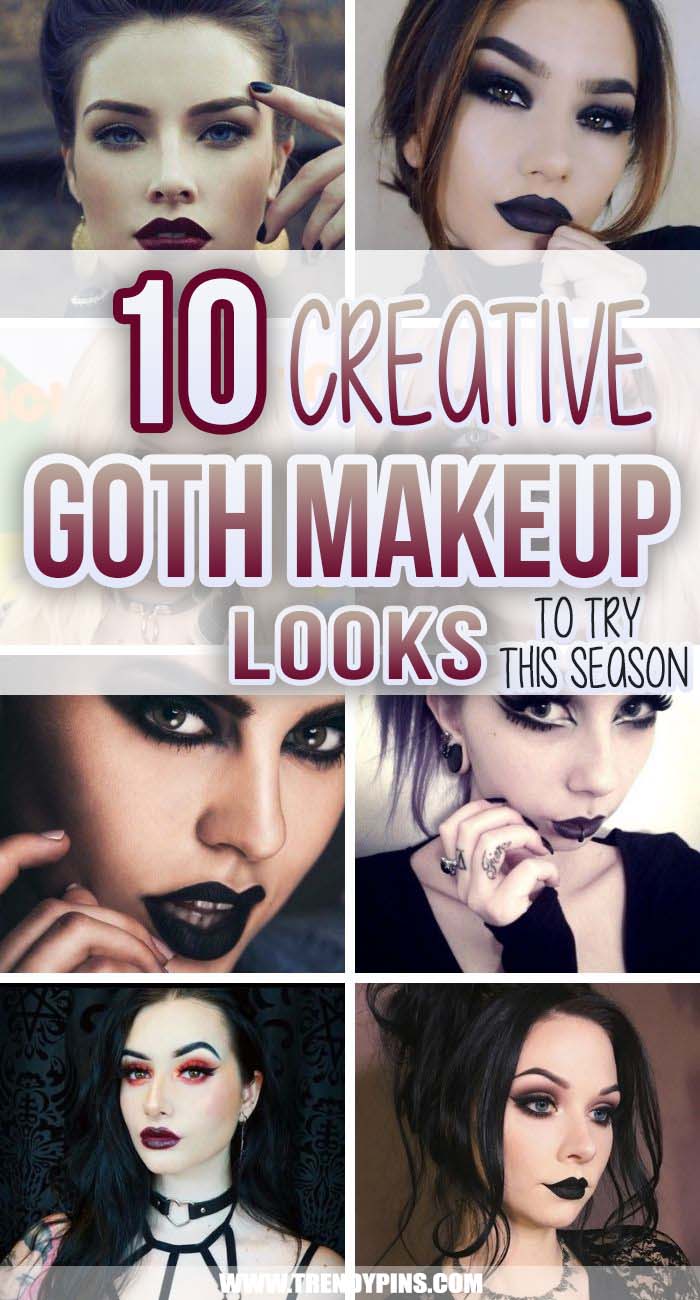 Known for its dark shades and moody vibe, this fun makeup style is a great way to switch up your usual routine.
Whether you're in the mood for something mysterious or glam, these goth makeup looks are a great place to start.
What is Goth Makeup?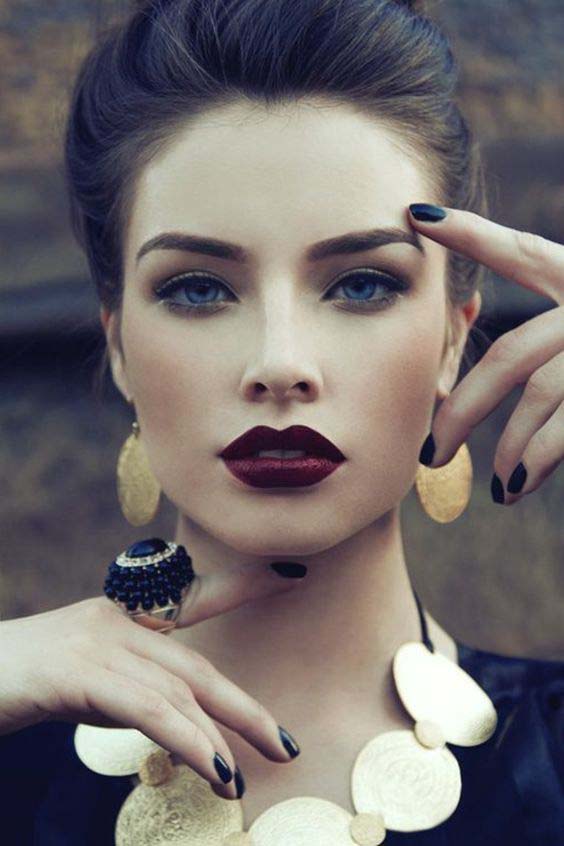 Goth is a style that arose in fans of gothic rock in the 1980s.
Visually, it's characterized by dark colors, a hint of mystery, and subtle Victorian influences.
Goth makeup reflects a similar aesthetic, embracing dark lipstick, eye shadow, dark shade, heavy eyeliner, and pale skin.
Throughout the years, variations on traditional goth makeup have appeared on the scene; examples include cyber goth and pastel goth.
via: Ritacandida
What Are The Best Goth Makeup Brands?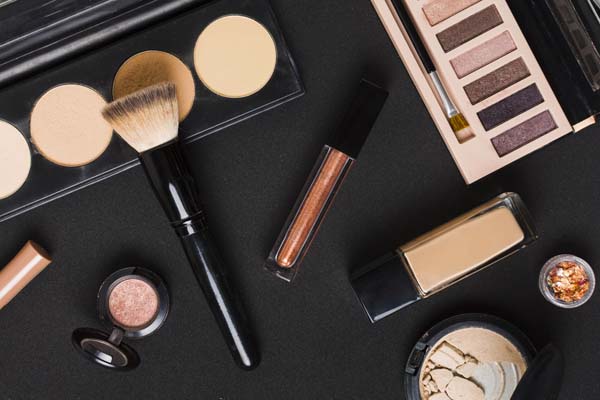 Baby Bat Beauty
Black Moon Cosmetics
Concrete Minerals
Devinah Cosmetics
Fyrinnae
Glam Goth Beauty
KVD Vegan Beauty
Lethal Cosmetics
Lime Crime
Lunatick Cosmetic Labs
Manic Panic
Melt Cosmetics
My Pretty Zombie
Necromancy Cosmetica
Rituel De Fille
Sugarpill
Terra Moon Cosmetics
How To Get a Goth Makeup Look In 11 Easy Steps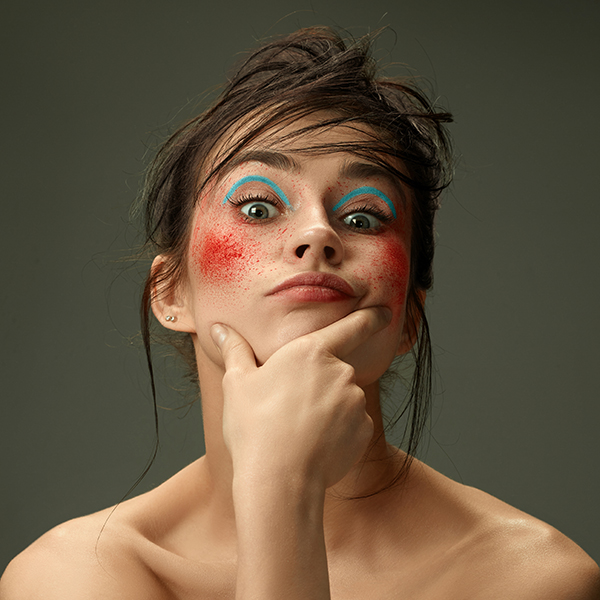 Goth makeup takes a bit of practice to master, but the process is relatively easy.
As you explore this versatile style, start with these simple steps:
Apply Primer – Choose a product that's compatible with your skin type, and apply it all over your face.
Apply Color-Correcting Concealer – Achieve smooth, unblemished goth skin with the help of a color-correcting concealer. Use it to cover up pimples, age spots, and blotchy areas.
Apply Foundation – Select a foundation that matches your skin tone and apply it using your fingers or a sponge. Use caution around your hairline, and don't forget to blend over your chin and onto your neck.
Create a Subtle Glow – Don't want to look deathly pale? Brighten up your cheekbones and jaw with a highlighter.
Apply Concealer – If you have yellow or blue circles under your eyes, apply concealer for a smooth, even look.
Apply Finishing Powder – Set your foundation and concealer with finishing powder.
Apply a Dark Smoky Eye – Apply a thick line of dark eyeshadow on your lash line. Blend it upward with a brush, and add extra in the crease to define your eyes.
Apply Black Eyeliner – Use black liquid eyeliner to line your upper and lower lash lines. Use a thick line for a dramatic look, and blend it with a cotton swab for a smokier effect.
Apply Mascara – Finish off your eyes with a few coats of dark black mascara.
Perfect Tour Brows – Use a brow pencil or brow gel to fill in your eyebrows. Comb them with a brush to make them look full and natural.
Apply Liquid Lipstick – Add a coat of black, oxblood, or red lipstick. Liquid color works well, but you can use any full-coverage formula you have on hand.
Goth Makeup for Beginners
When you're just getting started with this dark and stormy style, simple goth makeup looks are best.
To start, focus most of your time and effort on your eyes — play around with different eyeshadow palettes, and try using lighter applications for a daytime look.
Liquid eyeliner is another important skill; it takes practice to make a smooth, perfect line.
via: Snowy Lowther
What Are The Different Types Of Goth Makeup Looks?
If you need gothic eye makeup, a goth makeup idea, or a simple gothic look we selected the best goth makeup tutorial videos.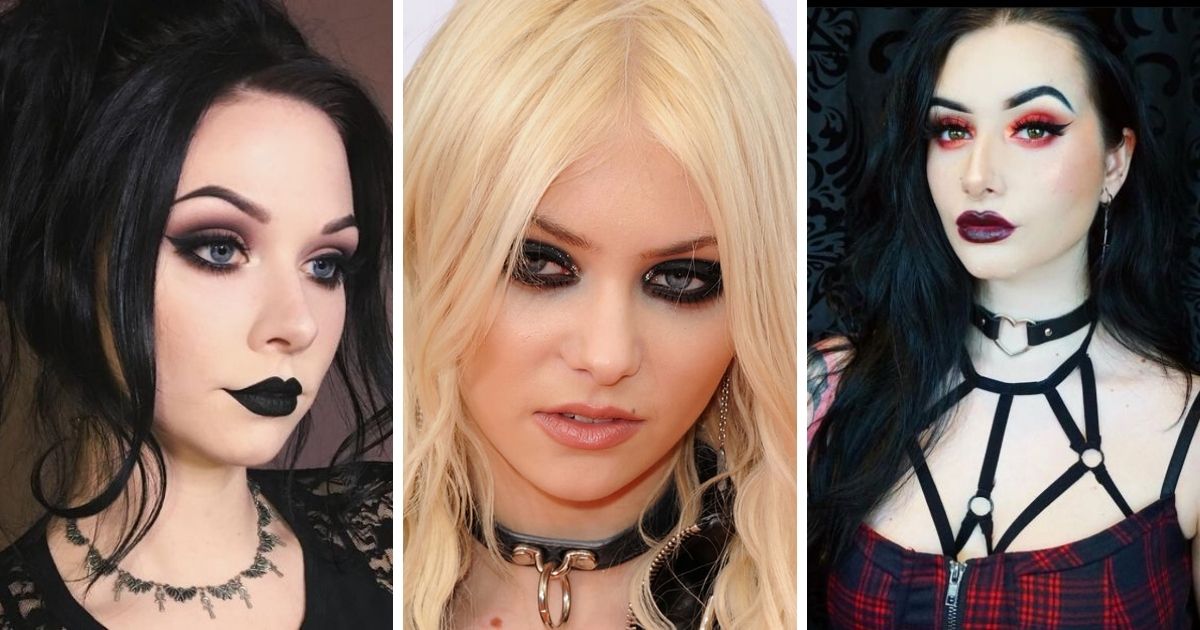 Goth makeup isn't restricted to a single look — you can choose from a range of sub-styles to find the right fit for your personality.
Some of the top goth makeup looks are:
Pastel Goth Makeup
Pastel goth makeup is exactly what you'd imagine — it's traditional goth makeup with the addition of pastel colors.
Instead of using dark grey and black shades on your eyelids, you'll use one or more pastel shades.
Some pastel goth looks use three to five shades for a rainbow look; others use a dark and light version of the same color to create a gradient effect. To add an extra pop of color, cap off your makeup look with pastel lipstick.
via: Alexa Poletti
Romantic Goth Makeup
Are you searching for a goth makeup look that's perfect for a date or a night out?
Try a romantic goth look. There's lots of flexibility within this style — the key is to use a rich red lipstick color for a dramatic, romantic vibe.
If you want to keep your makeup on the light side, use a metallic grey eyeshadow and blend your eyeliner for a modern, Smokey effect. The winged liner adds a retro twist, and a hint of blush keeps you looking glowy.
via: Kellee Kay
Trad Goth Makeup
"Trad" is a shorter way of saying "traditional". Trad goth makeup looks take inspiration from the original goths in the 1980s and 1990s; think sharply defined eyebrows, pale skin, and black eyeshadow that reaches high above the crease of your eyelid.
For an extra 80s vibe, define your cheekbones with a swipe of dark red blush. The real secret to trad goth, however, is the hair — it should be big, teased, and wild. Add big earrings and a leather jacket, and you're ready for a fun night out.
via: Izzy In chains
Cyber Goth Makeup
Cyber goth is a more modern offshoot of traditional goth culture. As you might guess from the name, it involves a futuristic, colorful twist with a hint of industrial style.
This look is often associated with raves and cyberpunk music. Cyber goth makeup often retains the dark eyeliner and unblemished complexion of traditional looks; then, it adds in fun, bright colors.
You can add bright shades to your eyebrows, eyelids, or lipstick. Neon tones are a popular choice.
via: Graveyard Vomit
Glam Goth Makeup
Glam goth is a sparkly, glamorous twist on the goth look. It often features metallic eyeshadow, plenty of glitter, and a pop of color.
This type of goth is all about the eyeshadow: choose a metallic shade in a deep, striking color, and make it the highlight of your look.
Dark purple, forest green, and royal blue are all popular eyeshadow colors. You can even add a coat of glitter to your lids and lips for extra sparkle.
via: KlairedeLysMakeup
Glittery Goth Makeup
Do you love the sparkle of glam goth?
Take it to the next level with a glittery goth makeup look. Creating this look is simple — apply your favorite type of goth makeup. Then, apply a thick coat of facial glitter to your eyelids.
The trick is to use high-quality glitter; it will provide maximum drama. Need more sparkle? Apply the glitter to the tops of your cheekbones.
via: Lena Lednicka
Pin-Up Gothic Makeup
Combine the retro charm of pin-up girls with dark, goth drama with a pin-up gothic makeup look.
This design is rooted in pin-up style; perfectly defined red lips, a beauty mark, and winged eyeliner give you a flirty, ultra-feminine vibe.
Then, switch things up by adding dark eyeshadow and well-defined brows. Around Halloween, use liquid eyeliner to draw a cobweb on one eyelid.
via: Xamia Arc
Vampire Goth Makeup
What about this gothic makeup idea? Hop on the bloodlust bandwagon with this fun vampire goth makeup look. It's subtle but impactful, thanks to the addition of red tones.
To create a design that looks like street makeup rather than costume makeup, make sure to blend! When you do, the red eyeshadow looks like a natural extension of your smoky eye makeup. Finish it off with matching red lipstick.
via: Graveyard Vomit
Casual Goth Makeup
Are you looking for a goth makeup look that's easy to wear on a daily basis?
A casual goth look is a great choice. The key to this style is to keep your skin as natural as possible — use a BB cream or a powder foundation instead of a heavy liquid product.
Then, line the top lash line only, and use a soft grey eyeshadow. The effect is soft and relaxed, but still eye-catching.
via: eeriebxby
Modern Grunge Tutorial

Take your goth makeup into the modern age with a grunge-inspired look. Unlike vintage goth, this style uses less definition; it features impeccably blended eyeshadow and natural, full eyebrows.
Skip the black lipstick in favor of a neutral shade, and contour your cheekbones gently.
This is a great opportunity to lose the liquid eyeliner; line your eyes with a dark eyeshadow for a softer look.
via: Cait Marks