Have you ever had difficulty finding what type of makeup is used for what?
In a world full of makeup products there are thousands of options to choose from for each different occasion – a party, a meeting with a friend, or an everyday makeup for the office?
That's why we prepared for you a guide to all the variety of different types of makeup available in today's market.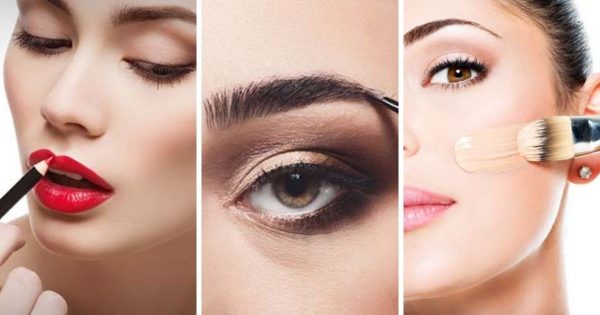 Every modern woman should know most if not all of them to look stunning all the time!
But first let's clarify some basic things about makeup:
What is cosmetic preparation?
All cosmetic preparations, excluding soap, that are applied to the human body for enhancing, maintaining or altering the appearance or for cleaning, staining, conditioning, protecting the skin.
What are the basic makeup items?
Foundation – you must start with a clean and even foundation to apply on the skin
Concealer – serves to conceal skin imperfections
Bronzer – combines and smoothes foundation and concealer
Eyeliner – it is placed on the upper eyelid just above the lashes
Mascara – covers the lashes
Neutral Eyeshadow Palette – stains the eyelids
Brow Pencil – define your eyebrows
A Nude and a Bold Lip Color – colors the lips
Related: 30 Best Makeup Brushes To Add To Your Beauty Routine
Where do I start with makeup?
Cleanser – the most important part of the perfect makeup is the cleanliness of the skin. Start by cleansing the face.
Do-all moisturizer – hydrate the skin
Concealer – cover the imperfections and make a foundation
Mascara – make up your eyelashes
Clear lip balm – color the lips
Neutral eyeshadow palette – apply makeup on the eyelids
Eyeliner – outline the eyelids
What makeup should every girl have?
Moisturizer and Primer
Concealer
Colored Lipstick – провери
Nude Lipstick
Spoolie Brush and Eyebrow Pomade
Eyeliner
Mascara
Why is makeup important to a woman?
Women need to wear makeup for 2 reasons: camouflage and seduction. The former relates to hiding negative feelings like anxiety and insecurity, while the latter correlates to feeling more attractive and boosting your confidence.
Related: 19 Types of Makeup Brushes – Most Comprehensive Guide
Best Types of Makeup
BB Cream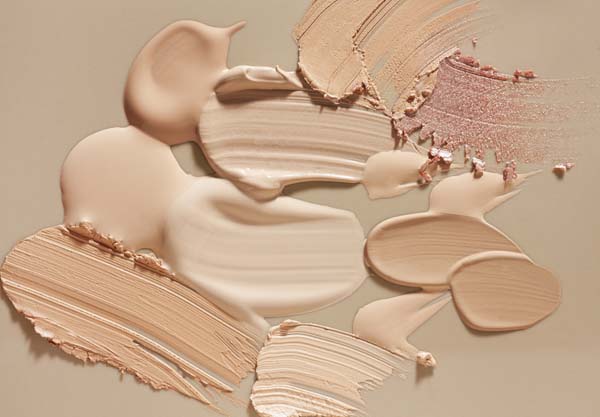 If you are not into heavy make-up, BB cream is the easier way to put makeup on.
BB is short for 'blemish balm' cream. It combines products such as moisturizer, primer, sunscreen, foundation, and even concealer.
Nowadays it is a well-used makeup product because of the fact it can easily be used for everyday wear.
Contour Powder / Cream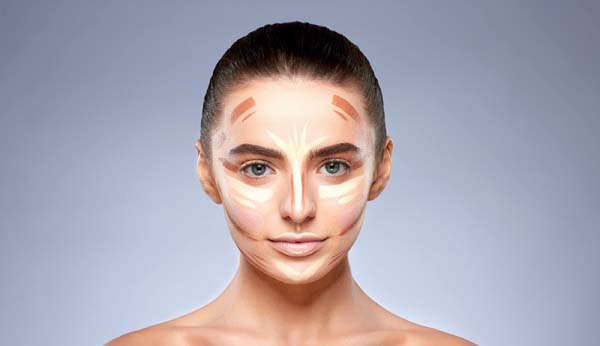 via 100% Pure
If you are at the very beginning of doing your make-up, perhaps you have often being surprised why makeup artists apply dark and light colored sticks to their face.
It is used to make shadows and highlights where it is necessary.
Recently, the mainstream makeup industry started using contouring in order to get the shiny look that is achievable for everyone.
The contour goes on after the foundation has been blended and set on the face as a make-up.
For that ideal contouring, you need a cream or powder and be sure that it is three shades darker than your original skin tone.
Eyebrow Gel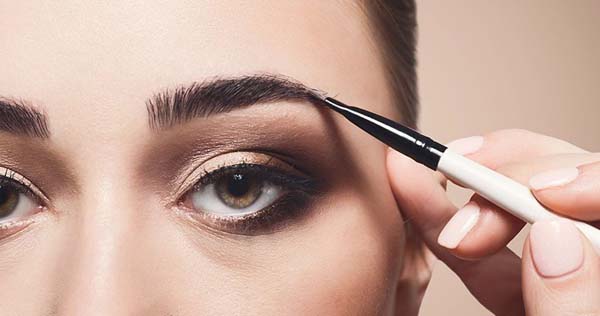 After filling in your eyebrows correctly, start using a clear eyebrow gel to set them to that perfect look you have ever dreamed of.
There are also products that offer a tinted version for women who want to cover up grey or white hair or to bulk up sparse brows in case that pencil can`t do.
Eyebrow Pencil / Powder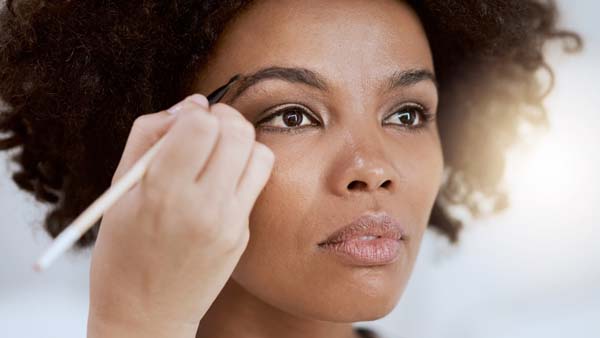 via Allure
Eyebrow fillers are available at the market in powder or pencil form.
They vary in different shades of black and brown.
The choice depends on your natural hair color. In order to obtain that magnificent look use a lighter color near the eyes and a darker shade for the rest of the brows.
Eyeliner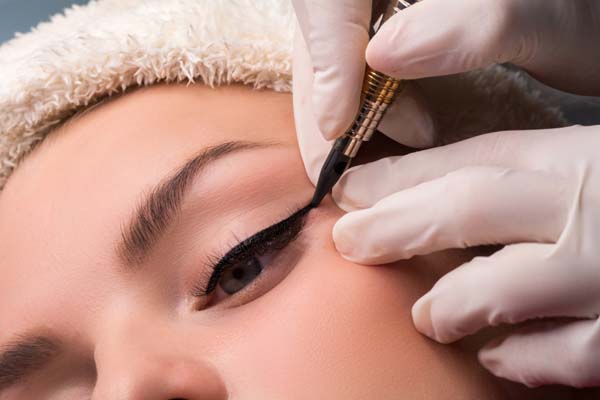 Applying Kohl to line your eyes is a very old practice in make-up.
This practice has been typical for different ancient cultures all over the world.
Nowadays there are so many types of eyeliners made by various brands that care for your perfect outlook.
The most difficult one to be put on is liquid eyeliner. It is because of its long wand and the high chances of liquid smearing.
The easier one is the gel liner. It comes with a tiny brush-tip.
Eyeshadows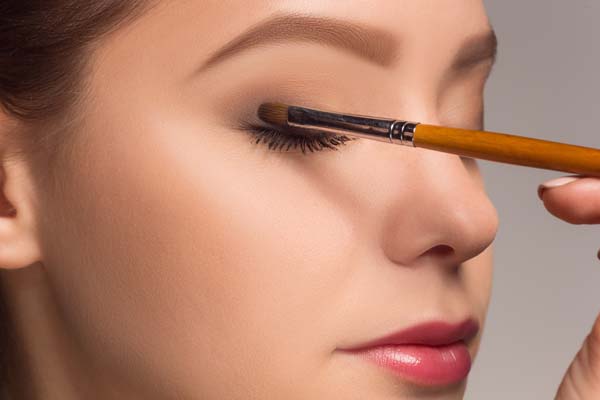 Their origin starts a long time ago from the black Kohl adorning days of ancient Egypt.
They are available at the market place in highly pigmented pressed powders.
They could be used to make every eye looks from smoky to a sexy cat eye.
Matte colors that were popular in the 80s, today glittery eyeshadows have become more popular.
Highlighter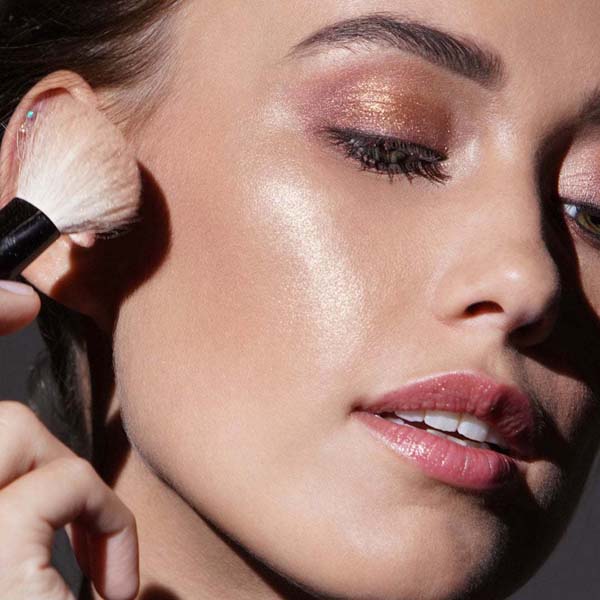 via Fabbon
Highlighters are difficult to use.
Maybe there is a highlighter lying around in your makeup bag. So here is some useful information how to use them. Let's get into details.
This type of a make-up is basically a face makeup that attracts and reflects light.
It creates the mirage of brightness and shine.
As a final result your skin looks like it is glowing.
There are two types of highlighter –  in powder form and liquid form. The first one could only be applied on top of your makeup.
The liquid highlighter can be placed under the foundation to give your skin that overall glowing look.
Lip Colors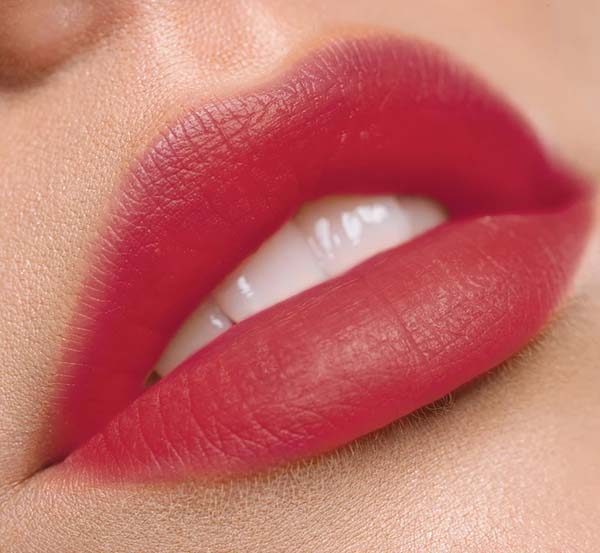 via Wonder Skin
Lipsticks in a stick form were mainly popular before the invention of liquid lip colors.
This doesn`t mean that lipsticks are now out of fashion; all medium to high range brands offer various types of lipstick available depending on what is your preference.
You can use the traditional stick, a pencil, or the ever-popular liquid with a stick; it is all up to your needs.
Lip Gloss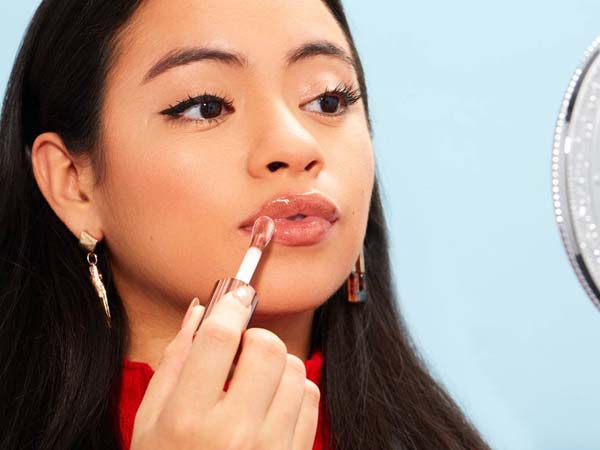 via Makeup
Matte lips were so popular in the makeup style until a few years ago.
Kardashians arriving on the stage, make glossy lips popular.
You can use it alone or in combination with your favourite lipstick shade to add a glossy shine to your lips.
The main advantage of lip gloss is that it sits on your lips. It has a high chance of smearing when touched.
Lip Liner Pencil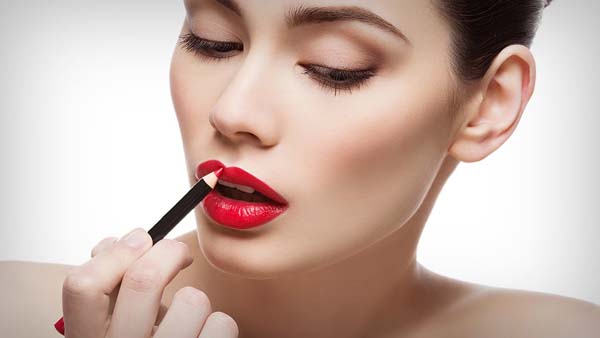 via Loreal Paris USA
Liquid lipsticks become more common nowadays.
Lip liners provide a structure to the lips that the liquid liner can follow.
The greatest advantage is that  it adds definition and texture. It is commonly used to outline the lips just outside the natural lip line in order to make lips look bigger and poutier.
It is so useful that some brands like Kylie Jenner apply lip pencils together with each of their liquid lip colors.
Makeup Concealer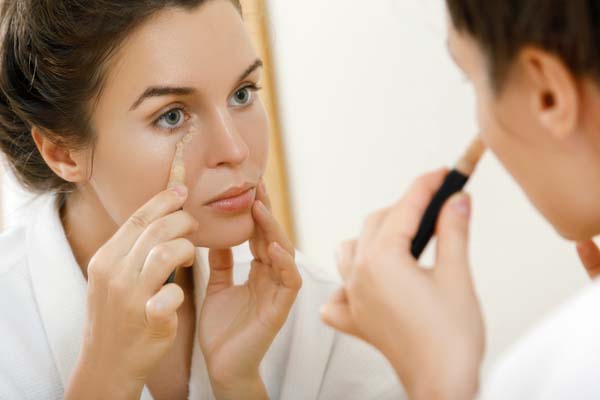 This type of a make-up is a thick formula.
It is usually one shade lighter than the  foundation you use. It is supposed to be applied after the primer and foundation if you have blemishes, freckles, discoloration, or dark circles.
It does a considerable job of covering up imperfections and helping you prepare your face as a canvas for other products to sit perfectly on.
It is necessary to obtain two different concealers at hand.
The first should be green-tinged to hide and neutralize red spots on your face, the other one a little peachy.
This will help  your dark circles to be easily covered up.
Makeup Foundation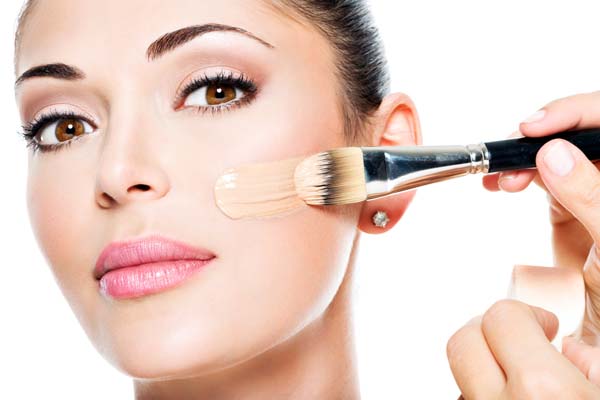 This type of make-up is usually available in liquid, powder, cream, or stick form.
It is considered to be the foundation or the base of your make up. It goes on right after you apply the primer.
That is how it helps create a balanced, neutral skin tone. It is very important to follow that rule – your foundation should not be lighter or darker than your original skin tone.
The purpose is not to change your skin color but barely enhance and smoothen it. This will be the perfect result that helps you look perfect.
Makeup Primer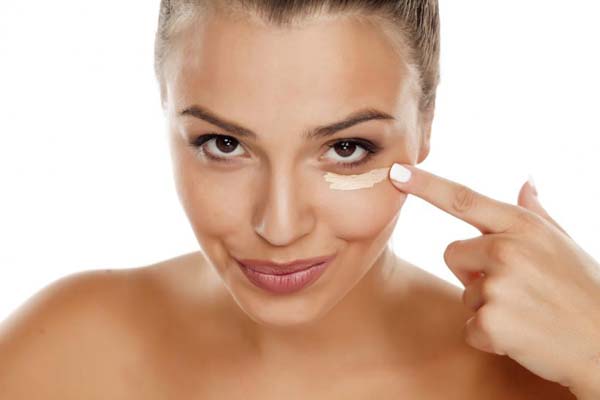 via Ravishly
This is the first product that all makeup artists recommend putting on your face – the primer.
It is the very base by preparing the face for makeup. It reduces the size of the pores and allows makeup to glide on more smoothly on the skin.
This is how a smooth base is created. 
There are different types of primers for the face, eyes, and lips.
They are created specially to decrease the outlook of lines and pores on these specific areas.
As a conclusion – this is the most important act in obtaining a smooth and flawless look. It is often overlooked by people.
Primers are essential and you should buy them! Up to your skin type, you can opt for formulas found in gel, cream, or even powder form.
Mascara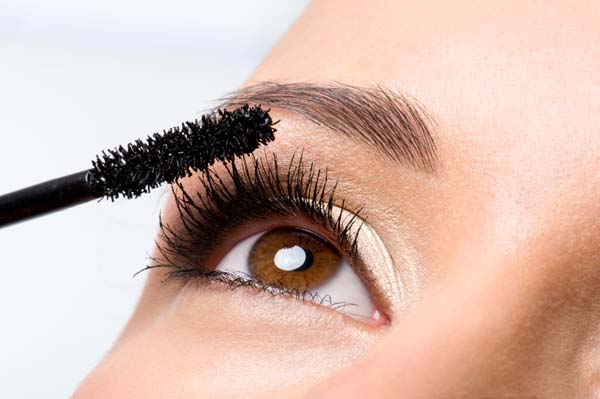 Egyptians blended Kohl with crocodile dung and put it with the help of ivory and bone as early as 3400 BC, to create the first ever mascara
Mascara is available in different volumes enhancing and lengthening varieties.
In place of plain black mascara, clear and coloured mascara can also be purchased for more funny appearance.
Rouge Makeup Blush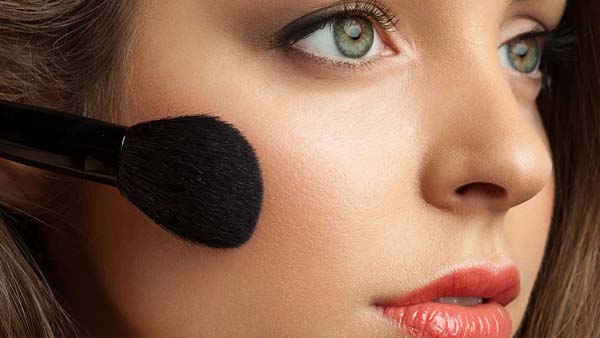 via Loreal Paris USA
This is the oldest makeup product in existence.
It is the rouge or blush for your cheeks. It was extremely popular in ancient Egypt where it was worn by men and women alike.
At the very beginning of its origin it was produced from a range of naturally occurring red pigment such as strawberries to vegetable juices to crushed ochre.
Setting Powder Makeup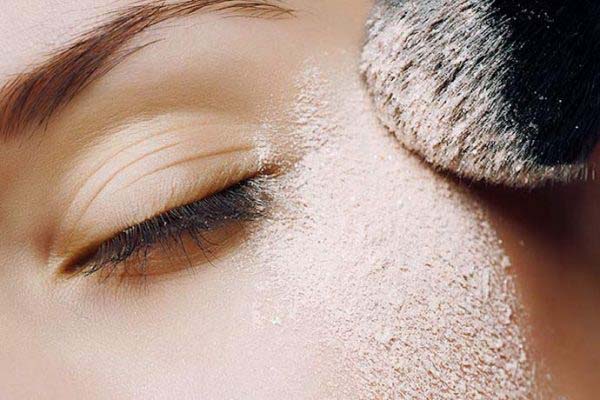 To blend all the make-up items together and 'set' them in place, a setting powder is applied onto the face with either a powder brush or a sponge.
There are two form of powder – it is available in pressed powder or loose powder form.
Setting Spray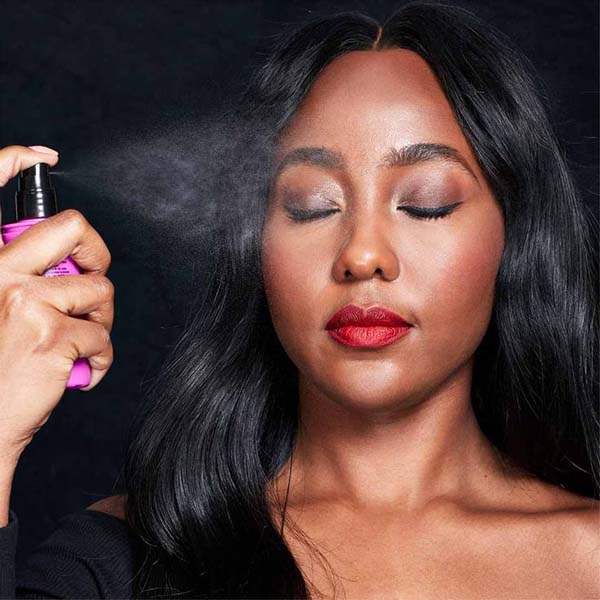 A setting spray is basically a top lay for your makeup.
The main idea of this type of make-up is that keeps it looking fresh all day long by reducing the need for frequent touch-ups.
This is the last step in your makeup activity.
It should be done right before you start doing your hair.
📌PIN TO SAVE FOR LATER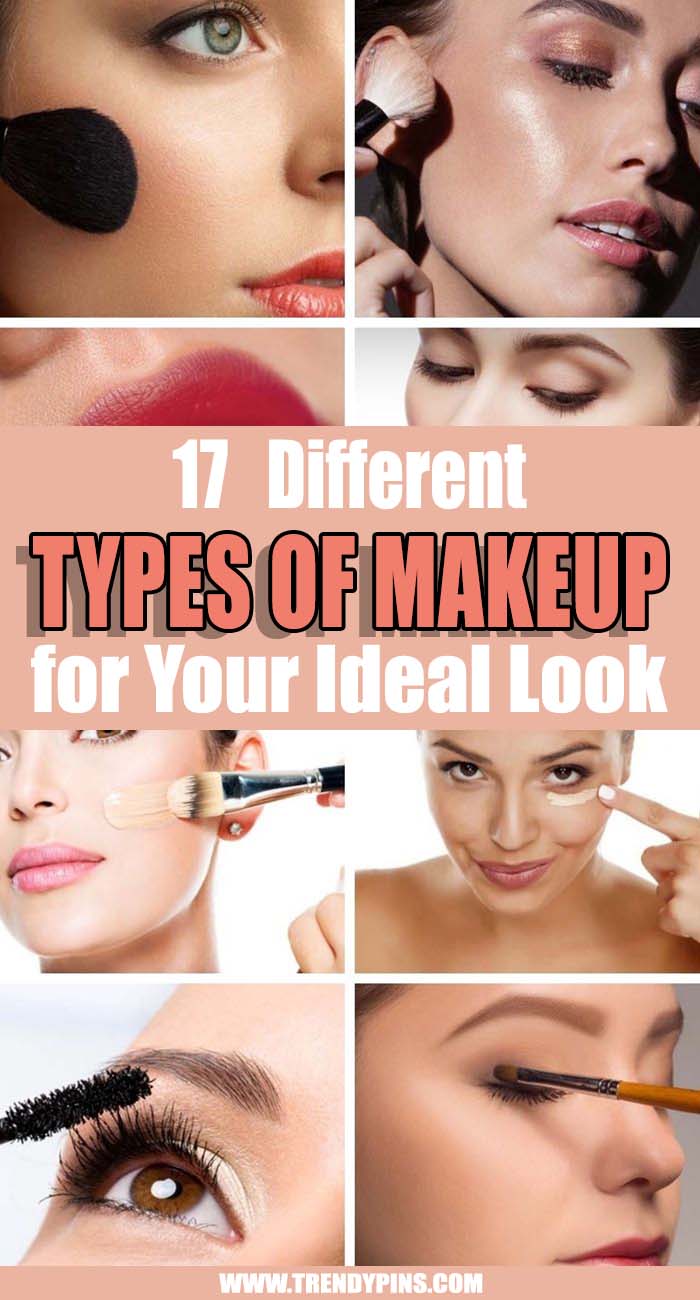 Don't forget to PIN this image for quick access to all these ideas!