Foundation is the base of every great makeup look — it evens out your complexion, giving it a uniform color and tone.
Whether you're going for a natural, fresh look or a full-coverage style, the right foundation is crucial.
📌PIN TO SAVE FOR LATER !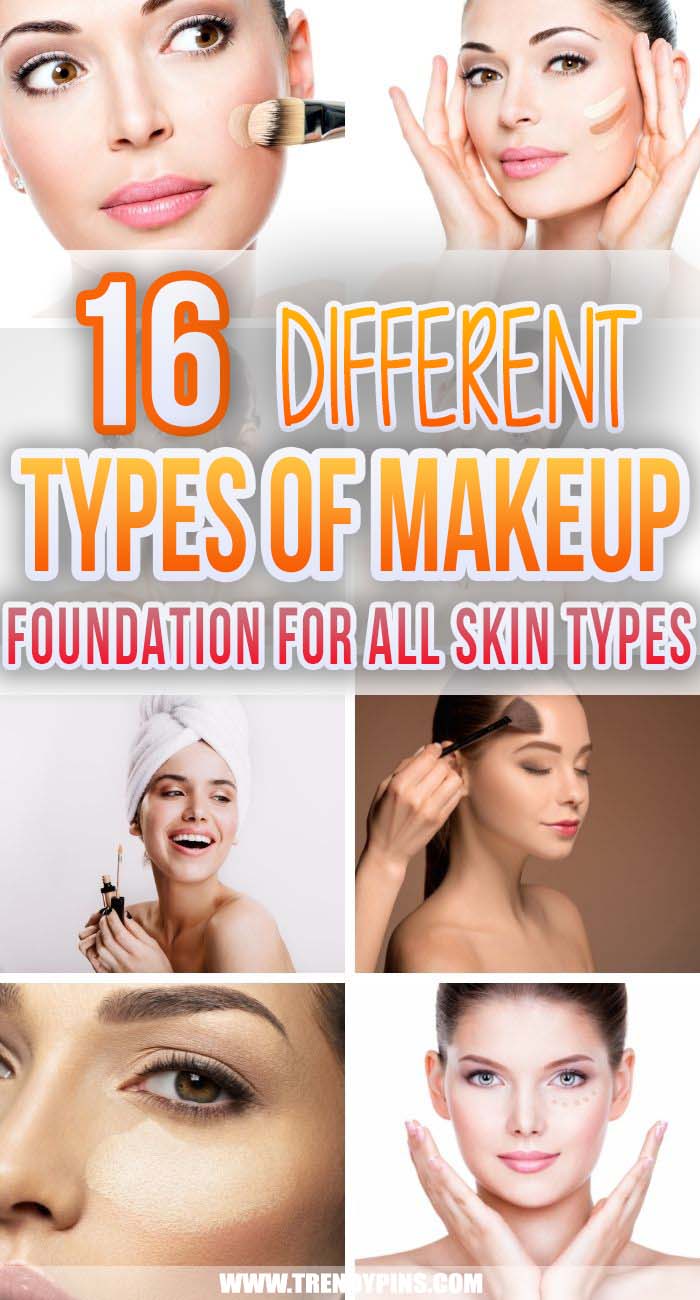 These different types of makeup foundations can help you find the perfect option for any event.
Airbrush Makeup Foundation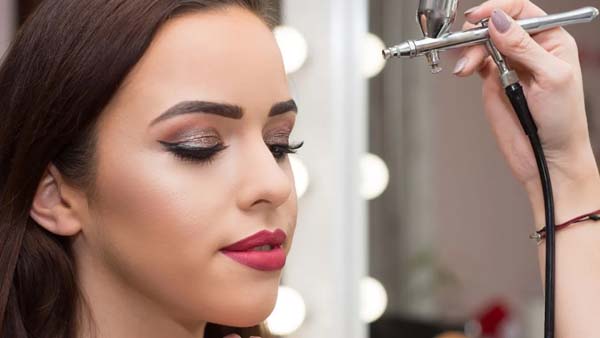 If you're looking for a flawless makeup look that lasts all day, airbrush foundation is the perfect fit.
Unlike most types of foundation, an airbrush system uses a sprayer that's powered by compressed air. It turns the liquid foundation into a fine mist, so you get perfect coverage.
Depending on the thickness of the product, you can achieve natural, dewy skin or a thick, uniform layer of makeup that stands up under stage or television lights. Airbrush foundation is often used in entertainment and special effects makeup.
Anti-Aging Foundation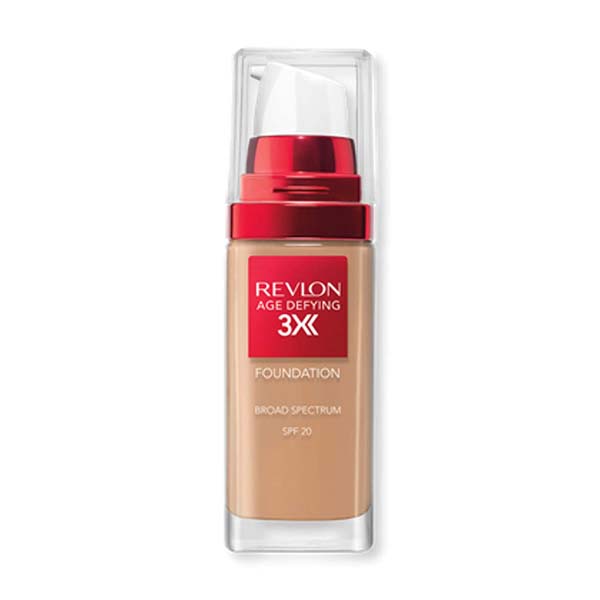 Anti-aging foundation is formulated to conceal the visible effects of aging on the skin.
Most options are designed to rest lightly on your skin; that way, they don't settle into wrinkles and draw attention to fine lines.
Some anti-aging foundations actively work to combat skin aging with ingredients such as collagen, amino peptides, sunscreen, retinol, and moisturizers.
via Amazon
BB Cream Foundation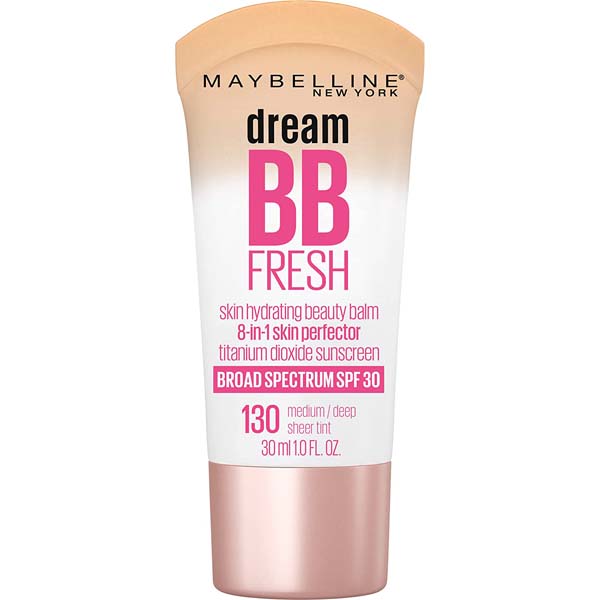 BB, or blemish balm, cream is a type of lightweight foundation. It has a creamy consistency, so it spreads easily over your face to speed up your morning routine.
In comparison to traditional liquid foundation, BB cream offers light coverage. That's because it includes moisturizer and a hint of color.
BB cream is a great way to smooth out your complexion and achieve a no-makeup look. Use it for everyday makeup, running errands, and casual events.
via Amazon
CC Cream Foundation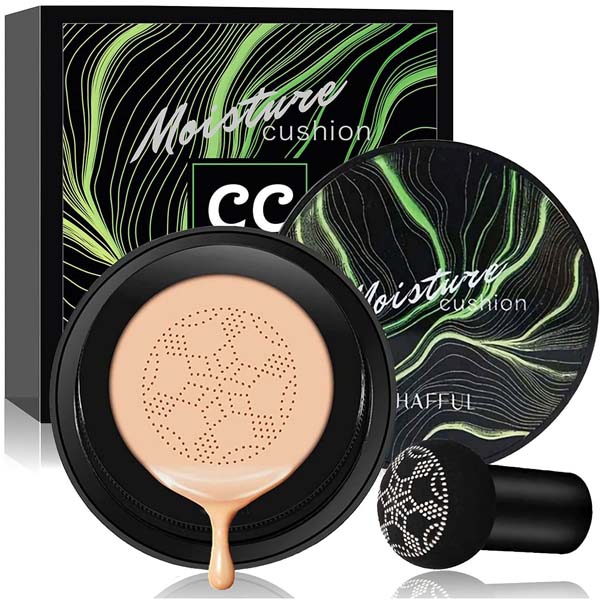 If your skin has patches of slight discoloration, CC cream is a convenient solution. The "CC" stands for "color correcting"; true to form, this foundation helps create a consistent skin tone.
Like BB cream, it's lightweight and moisturizing — perfect for everyday use. Wear CC cream when you want a fresh, bright look; add a layer of powder on top for a smooth, beautiful look. You can apply the cream with your fingers or a brush.
via Amazon
Cream Makeup Foundation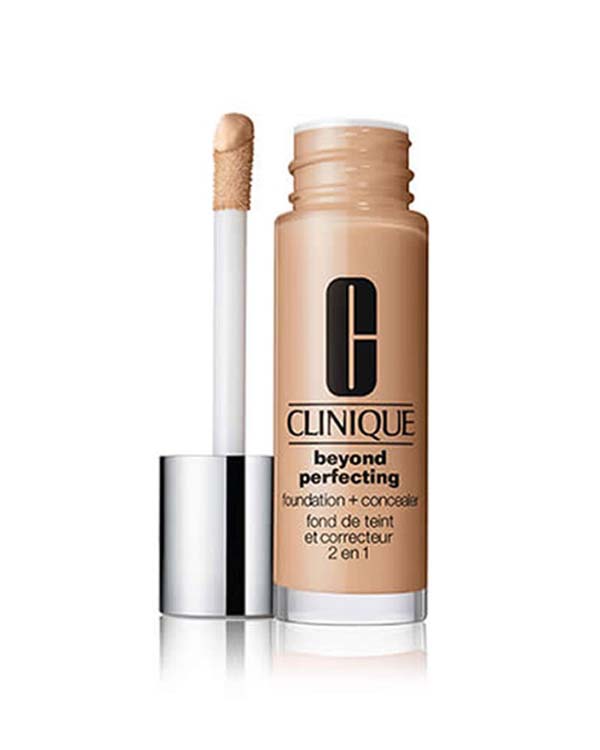 Are you looking for an ultra-smooth skin tone? Cream foundation can help you achieve the perfect finish.
The magic is in the consistency — this type of foundation is relatively thick, so it settles into pock marks or acne scars. As a result, your skin looks smoother immediately.
Keep in mind that creams come in a wide range of formulas to suit the natural oil level of your face. Since this type of foundation contains more oil, it gives dry skin a fresh, youthful quality.
via Amazon
Cream to Powder Makeup Foundation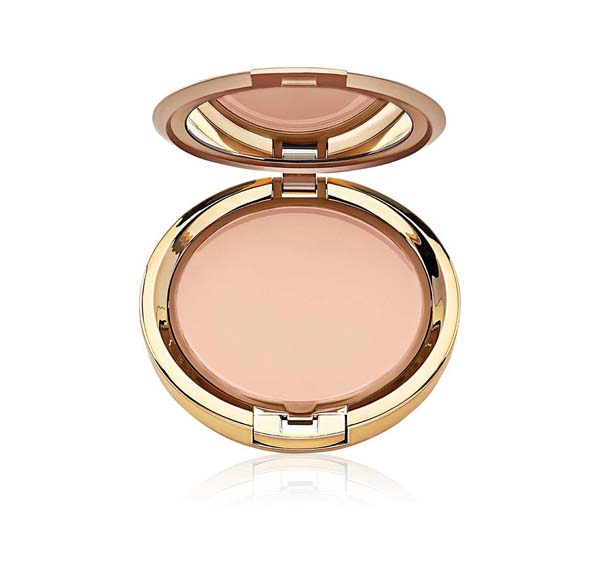 If you love the easy application of cream foundation, but you prefer the matte finish of powder, cream to powder makeup foundation offers the best of both worlds.
As the name suggests, this foundation starts with a creamy consistency, so it's easy to apply. When it dries, it transforms into a powder.
This product looks best on skin that's not too oily or dry. It offers a high level of coverage, so it's an ideal option for evening and formal makeup looks.
via Milani Makeup
Cushion Type Makeup Foundation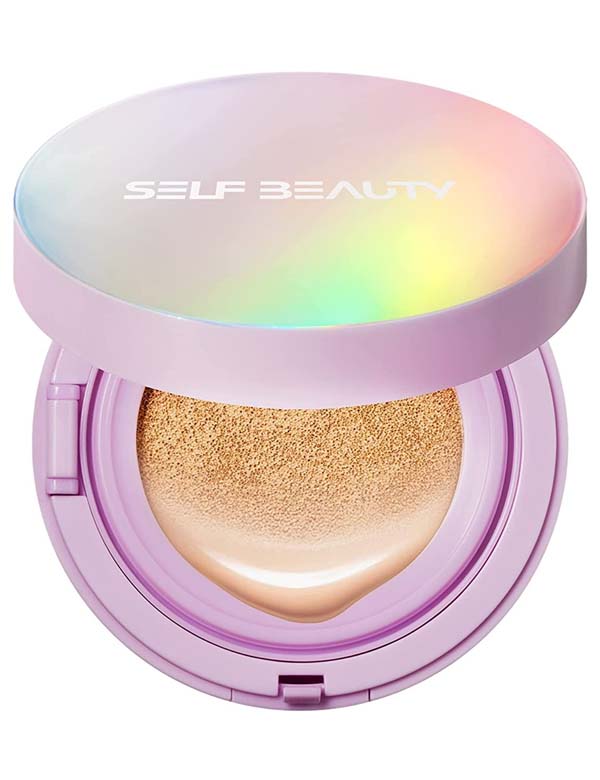 As you're browsing the aisles of a beauty store, you might notice cushion foundations tucked between the creams and powders.
This unique product is actually a liquid foundation that's contained in a sponge. To dispense the foundation, you use an applicator sponge to press down on the cushion.
Since the applicator and cushion are contained in a compact, this is a convenient option for travel or workday touch-ups. It provides more coverage than a BB cream but less than a traditional liquid foundation.
via Amazon
Liquid Makeup Foundation
When you need a full-coverage foundation, liquid formulas are your best bet. They're made with color pigments mixed into a liquid such as water or silicone.
The wet texture spreads easily with your fingers or a sponge, allowing you to cover your skin and blend quickly.
Some liquid foundations are buildable, which means that you can add multiple layers to achieve your desired coverage level. Liquid foundation is one of the longest-lasting options on the market, so it's great for all-day wear.
via Aliexpress
Mineral Powder Makeup Foundation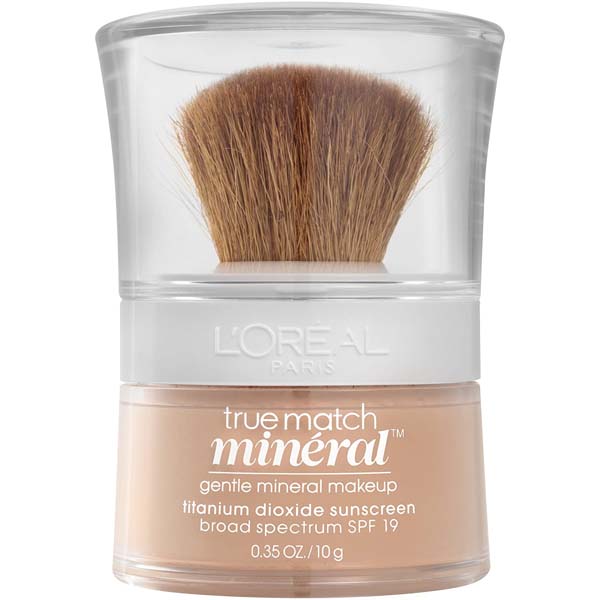 If you hate the feeling of liquid makeup, mineral powder foundation could be the perfect solution. It's made with loose powder that's rich in minerals.
To apply it, simply dip a brush and smooth it onto your face. Proceed with caution: mineral powders tend to gather in wrinkles, making them appear more prominent.
On smoother skin, however, they can provide a look that's both flawless and natural.
via Amazon
Oil-Based Foundation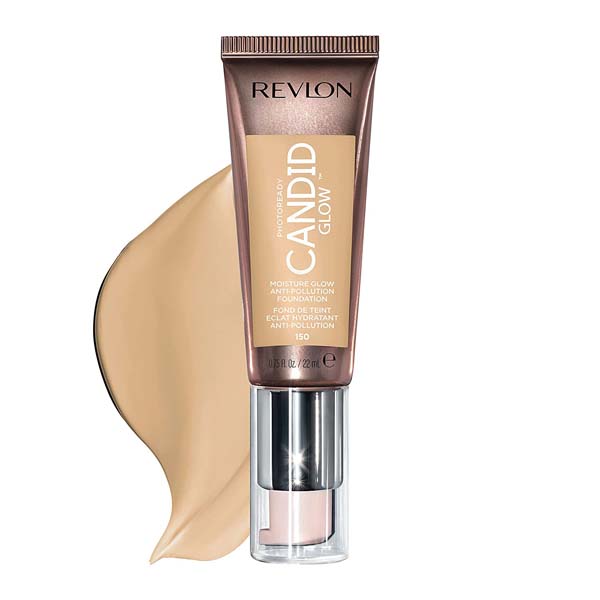 Oil-based foundation is a special type of liquid foundation that uses a base of oil instead of water.
The oil acts as a moisturizer, so it helps you achieve a healthy, glowing look — even if your skin is dry. If you have an oily complexion, this foundation can make you look greasy; it's best for normal and dry faces.
Keep in mind that oil foundations take a while to settle in, so you may need to wait before continuing with your makeup routine.
via Amazon
Pressed Powder Makeup Foundation
Pressed powder foundation features traditional powder that's been compacted into a solid brick.
Manufacturers usually add oil to help the particles stick together; that means that it's a great choice for normal and dry skin. You can apply pressed powder over liquid foundation to help it last longer or use it as a base for a natural makeup look.
This type of powder should be pressed into the skin with a sponge or brush. After it settles, get rid of the excess powder with a loose brush.
via Amazon
Serum Makeup Foundation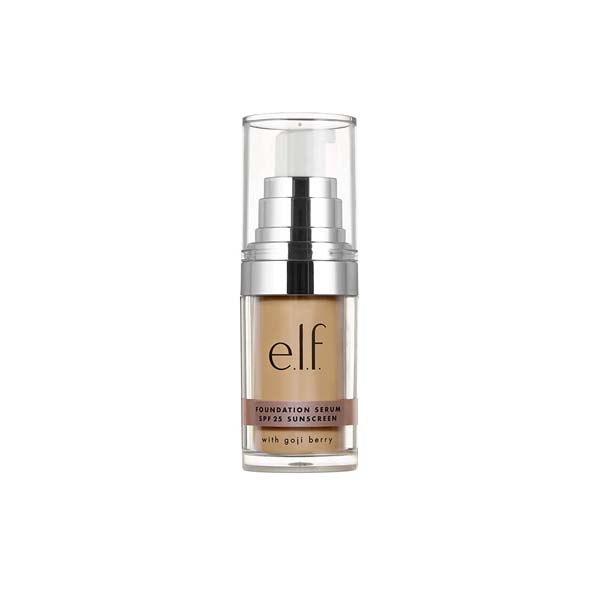 Serum foundation is a liquid foundation that offers light coverage and skin-friendly moisturizing effects.
The formulas are incredibly lightweight, enabling you to achieve a smooth texture without the weight and thickness of liquid.
The unique consistency can be tricky to master; you'll achieve the best finish with a standard foundation brush with dense bristles. Serum foundations are also remarkably versatile — on days when you want a more natural look, simply blend a few drops into your favorite facial moisturizer.
via Amazon
Stick Foundations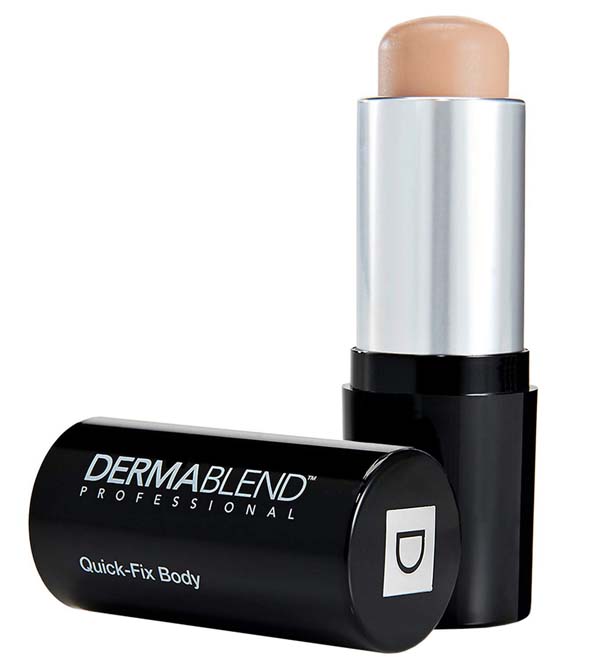 When you're on the go, it's a hassle to pull out a separate applicator and foundation bottle.
That's where stick foundations come in — they come in a dispenser that looks like a lipstick tube, so they tuck easily into your purse.
To apply, just dab onto red areas or blemishes, and blend with your fingers. Pair a stick foundation with a BB cream or CC cream to add extra coverage where you need it most.
via Amazon
Tinted Moisturizer Foundation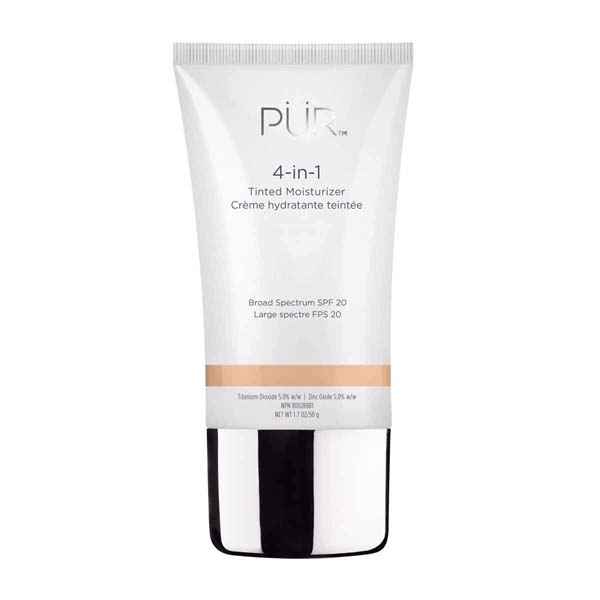 If you prefer a natural look, tinted moisturizer is a great choice. It's essentially a moisturizer with a hint of color; it hydrates your face and gives your skin a sheer layer of coverage.
Use this product on its own or as a base for your usual foundation. You can apply it in seconds with your fingers and blend it quickly for an effortlessly beautiful look.
via Amazon
Waterproof Foundation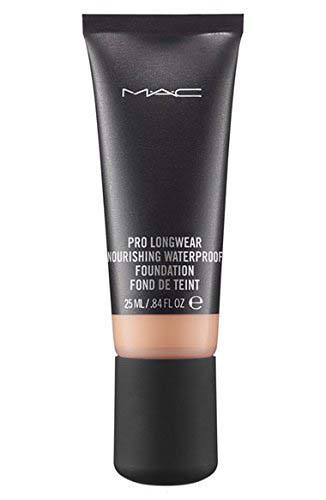 When you need to look stunning in the rain or the heat, head straight for a bottle of waterproof foundation.
This special formula does exactly what you expect — it stays in place even when it gets wet. That way, your skin looks lovely even after a sweaty walk or an unexpected shower.
Most products offer medium coverage; some are buildable.
via Amazon
Whipped Foundation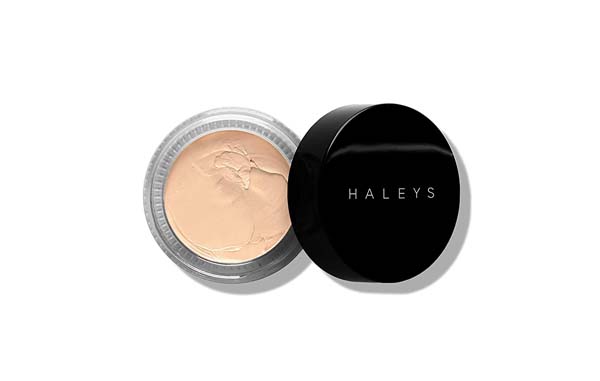 Whipped foundation has a light, creamy consistency that's similar to mousse. It glides over your face effortlessly, offering beautiful coverage without creases or caking.
When it dries, whipped foundation has a matte, velvety feeling. Use it if you like medium coverage and a lightweight feeling.
Apply it with a sponge, brush, or fingers; you can wear this versatile product with or without powder.
via Amazon