If you determine yourself as a makeup lover, you should start filling up your collection of makeup brushes. They are the essential tool in the process of obtaining that amazing outlook.
It depends on your preferences—are you a winged or classic tightline type of person? But every makeup collection requires a handy batch of reliable tools.
You should decide what kind of makeup brushes to have on hand to maintain your brilliant outlook.
To help in your decision, we decided to list the advantages for some of the brushes.
There are brushes for literally every part of your face, so there is no need to use your fingers to smudge your eyeliner or lipstick.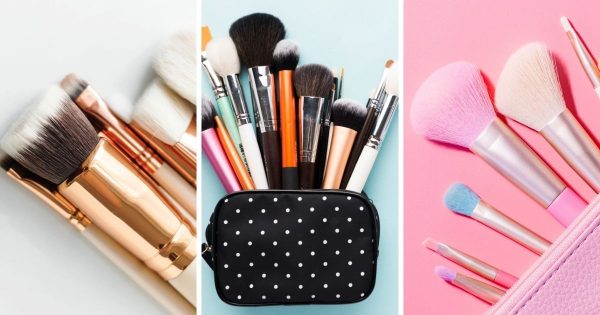 What is the best brand of makeup brushes?
The easiest way to get makeup brushes is to choose a set of brushes so you will have all kinds of makeup on every part of the face.
The most convenient thing about the kits is that you can easily carry them anywhere with you. Subsequently, you can choose individual brushes to enhance your collection.
At the beginning of the collection we have presented the best sets of makeup brushes, with which you can present yourself as a professional make-up artist, even if you are a beginner and with little money
Below, find the best makeup brush sets that will satisfy every beauty buff's skillset and budget.
The Bestope Makeup Brushes 16 PCS Makeup Brush Set contains 5 large kabuki makeup brushes and 11 precision brushes. This set is suitable for both beginners and professional make-up artists. They are made of soft synthetic fibers, which provide excellent skin coverage without any absorption of the product, as for powdered, creamy or liquid types of makeup.
Real Techniques Everyday Essentials
This set of makeup brushes contains miracle complexion sponge, blush brush, deluxe, crease brush setting brush and expert face brush. They are made of synthetic and custom cut bristles that are long lasting, easy to clean and 100% cruelty free. This set is UK's No. 1 selling make-up brush brand.
BH Cosmetics BH Signature Rose Gold Brush Set
This set of makeup brushes contains 13 types, such as Angled Brush Holder Included. The brushes are Cruelty Free Synthetic Brushes.
Sephora Collection Ready to Roll Brush Set
This set of brushes contains 10 types, which are selected to include everything you need for makeup. They are arranged in a faux leather bag to make them convenient to use even on the go.
Sigma Beauty Basic Eye Brush Set
This set of makeup brushes provides you with 7 makeup brushes for eyes and eyebrows. They are made of soft, synthetic, vegan materials. They are also antimicrobial and hypoallergenic.
Artis Elite Makeup Brush Set
The Artis set includes:
• Oval 7 – Foundation, Blush, Contour
• Oval 3 – Eye makeup, Concealer
• Linear 1 – Eye liner, Brows
The oval orientation of the fiber bundle is patented by Artis, the Elite Collection handles are made of paired elliptical, oval shapes and are made of a patented metal alloy, similar to that used in the production of luxury car engines.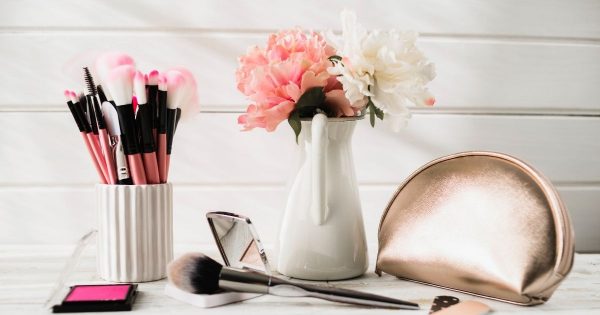 What types of makeup brushes do you need?
The 10 Essential Makeup Brushes You Need to Own, whether they are going to be in a kit or you are buying them one by one
The most important blush you must to own is the Blush Brush, because with it you are able to do almost anything.
What type of brush is best for foundation?
The best overall brush is the Artis Elite Mirror Palm Brush
The best brush for when you are on a budget is the EcoTools Wonder Cover Complexion Brush
The best brush for powder foundation according to customers is the Alima Pure Foundation Brush
Best Makeup Brushes
We have selected the best makeup brushes that you can use in your beauty routine to make you beautiful and charming.
Related: 17 Types of Makeup for Your Ideal Look
1.20 My Precise Crease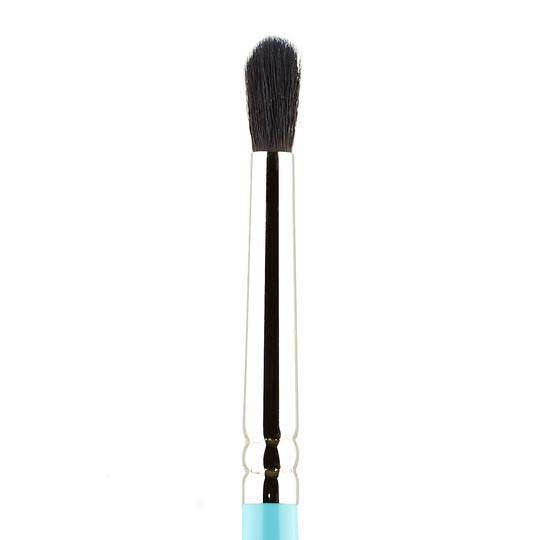 This type of a brush is a little blending brush.
It is the perfect makeup tool that soften the crease.
It is used for creamy concealers for a softer look.
1.21 My Flat Definer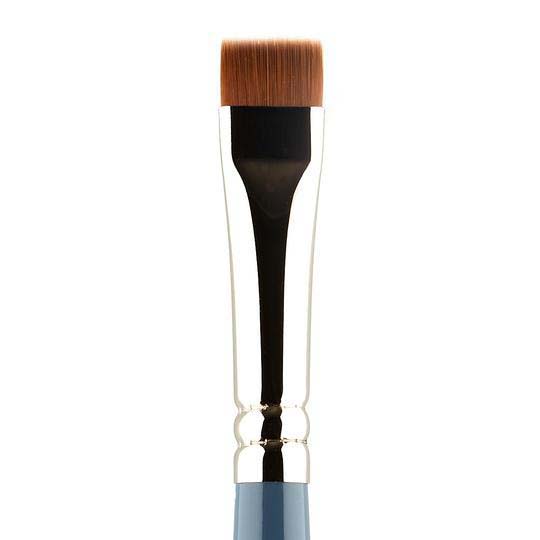 This brush is universal. It does it all.
This makeup tool lines your eyes, fills in your brows, and adds definition to your eyeshadow.
via Dior
118 Blush/Powder Brush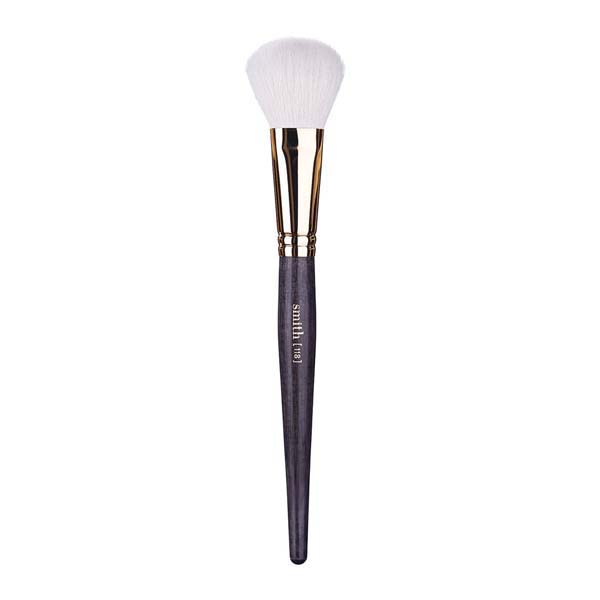 A powder brush is really a good investment. It is a universal brush. In case you need one brush for everything this is the right brush.
It is usually used for cream products, and it applies perfectly well in all of the beautiful crevices of the face even better than any sponge or flat foundation brush ever could.
via Nordstrom
188 Synthetic Small Duo Fibre Face Brush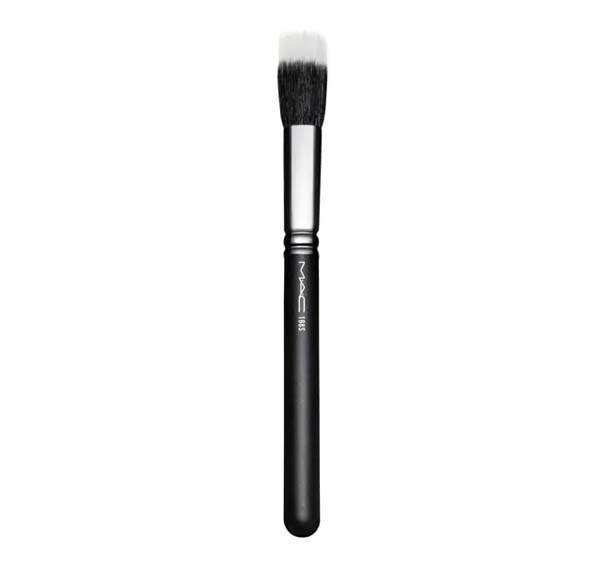 Another type of makeup brushes that is really an essential tool for you.
This brush is used mainly to apply foundations to cream blushes to powder highlights.
This brush is universal and can be used for many things.
You can have more than one in your makeup kit just because its universal purpose.
via Nordstrom
190 Makeup Brush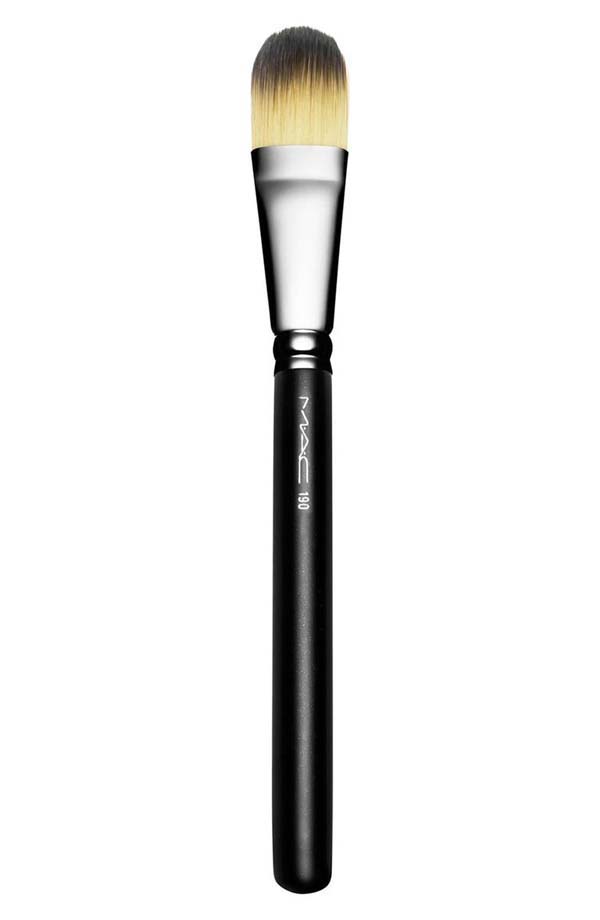 Stacey admits that MAC brushes have been in her kit since she was a trainee and they are still going strong.
They are in a high quality and never lose bristles.
These brushes are typical foundation brushes.
Useful and practical tool for any woman that wants to obtain that magic outlook.
via Nordstrom
212 Flat Definer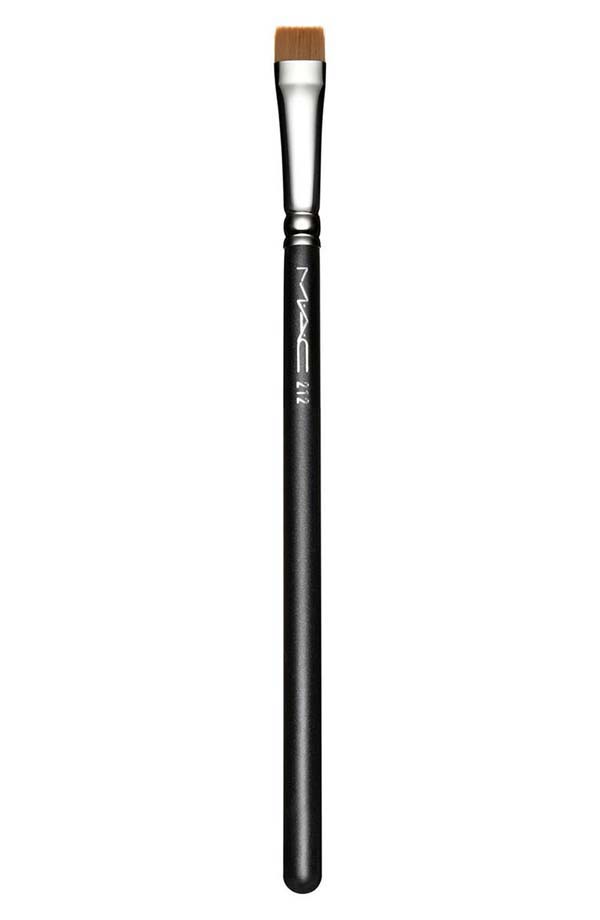 This is a typical detailing brush.
This brush is determined as an amazing one when it comes to precision for eyeliner or brows.
Don't forget to have one in your makeup kit.
It is an essential tool for your perfect makeup. Take a look at our proposals.
via Anisa Beauty
954 Synthetic Brush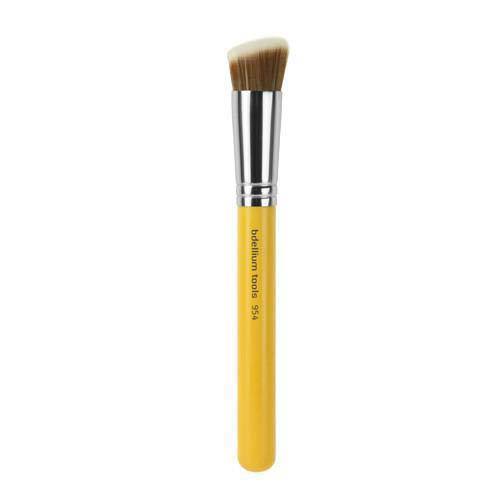 "It's more effective to use a synthetic bristle for cream blushes," says Elbaum about this amazing kabuki brush.
They blend in a soft and flawless way.
They are made just to help you in maintaining that incredible makeup.
via Cozzette Beauty
All-Over Care Brush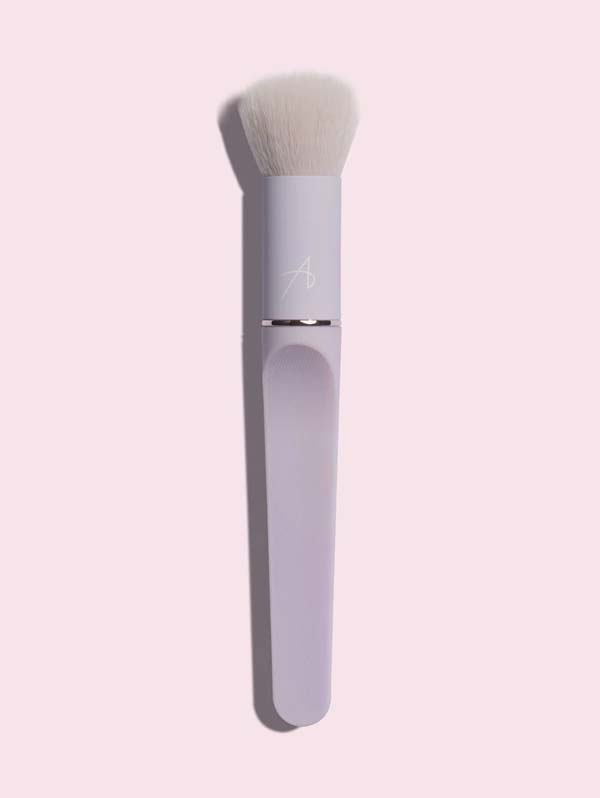 This domed-shaped brush is a must-have for applying all of your favorite products that have been used for skin care.
Using skincare products with a brush will help conserve the amount of product you use regularly.
via Sephora
Angled Cut Brush Small 15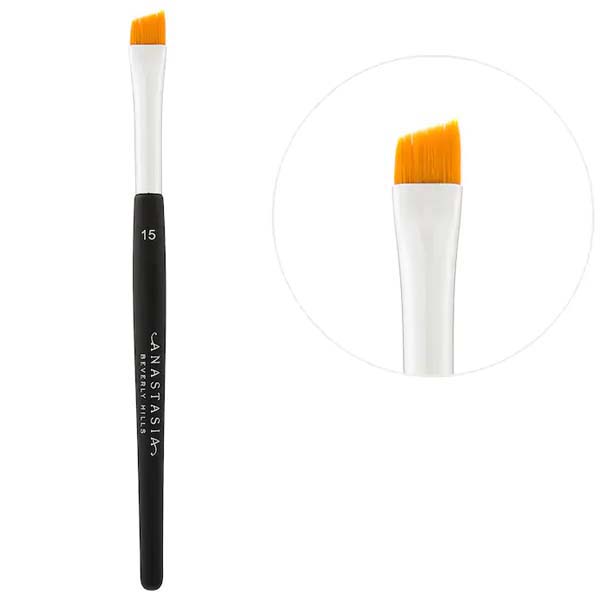 Kristina is also passionate about Anastasia's Angled Cut Brush's bristles.
"The synthetic hairs keep this brush sturdy and stiff for the most precise lines," says Kristina. "I use it to create hair-like strokes with powder on brows and also for the sharpest pointed cat eyeliner."
This is to assure you how practical and amazing is that tool. Do not hesitate to have one in your makeup kit.
via Ultra Beauty
BareMinerals Full Flawless Face Brush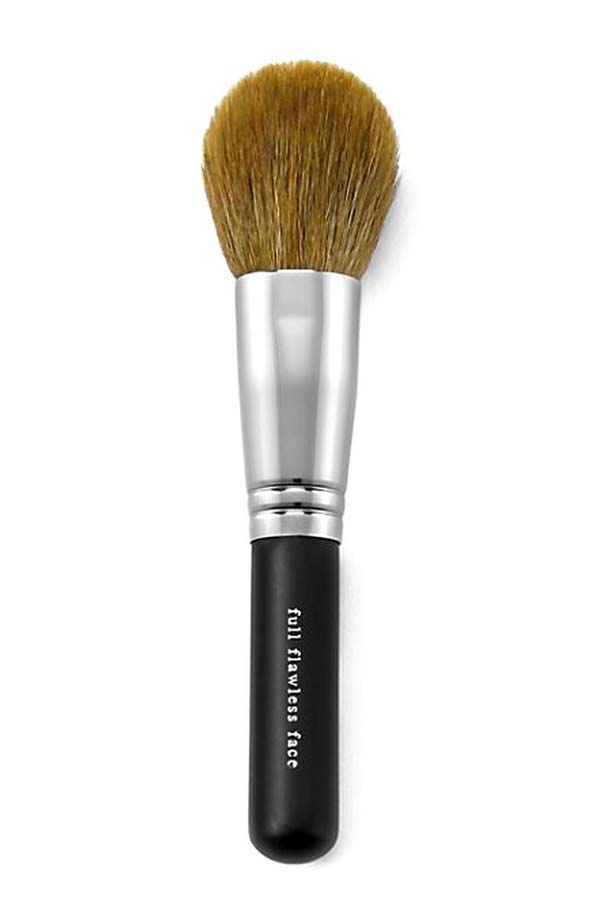 "This one is great for loose and pressed powder applications," shares brilliant makeup artist Christopher Ardoff.
He used to use it for touchups because "it fans out products evenly and flawlessly."
via Smith Cosmetics
Basic Eyes Kit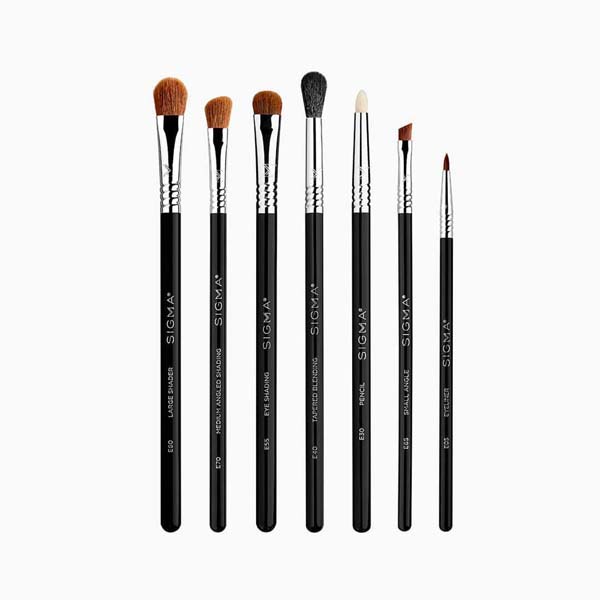 The greatest advantage of this type of brushes is that they are vegan.
They could become your favorite ones.
They've always been on the top of the curve in developing amazing brushes for artists.
It is definitely a must-have tool for your makeup kit. 
via Nordstrom
Blush Brush
Here is what the makeup artist for JoJo Fletcher, Ashley Greene, Jana Kramer, Audrina Patridge, and Giuliana Rancic, Emma Willis says – "I've used this Blush Brush since it first came out and I used to swirl and buff in cream bronzers, powders, and skin care — not blush at all!", adding, "That's the fab thing about brushes; finding which ones work best for your own individual style and technique.
What it says on the box doesn't have to apply at all.
"I use it to seamlessly buff product from the face into the neck and décolletage areas, too!"
via Mac Cosmetic
Dual-Ended Cheek & Contour Brush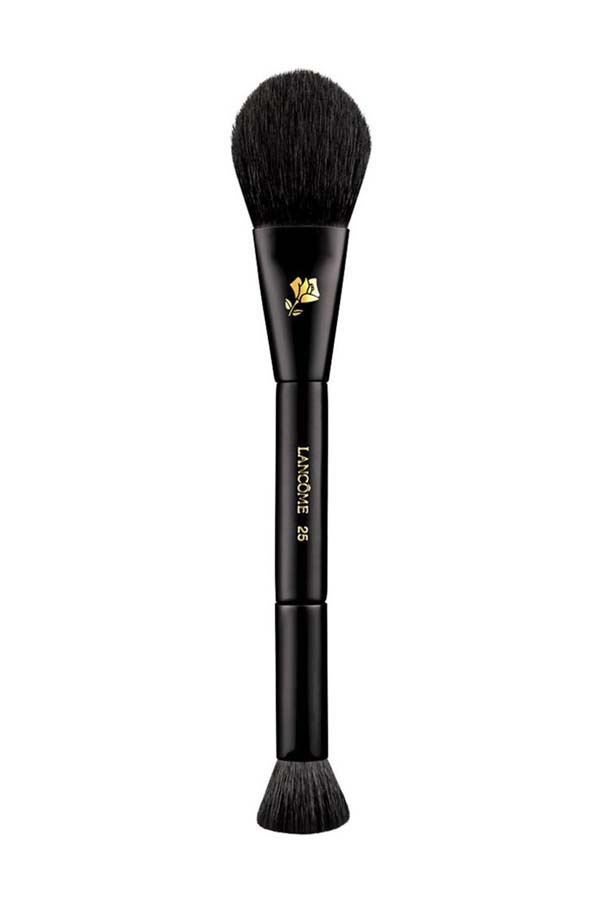 If you're looking for a universal brush that could do it all, this one might be the most appropriate for that purpose.
Here is what Barose says "This dual, multi-purpose brush is great for blush, bronzer, defining contour. It's one of my kit's favorites."
via Shu Uemura
E25 Blending Brush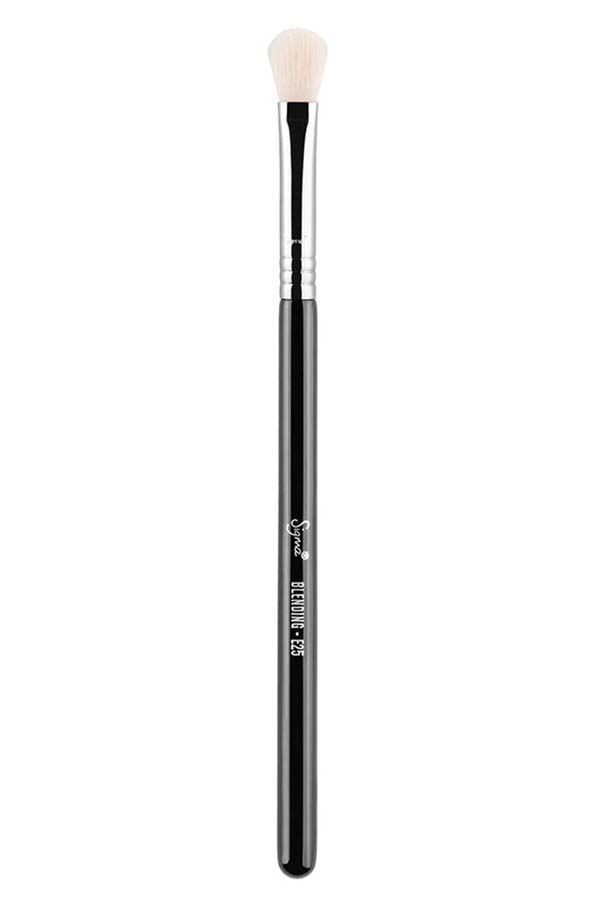 Here is what Ardoff says about this E25 blending brush – "This brush is great for blending in the crease or socket of the eye, helps to distribute product densely and evenly" and it is "great for softening and blending in areas where you would require a smaller brush."
The ideal brush for any occasion.
A must have product for your makeup kit. Do not hesitate to buy one.
via Tom Ford
Elite Mirror Oval 8 Brush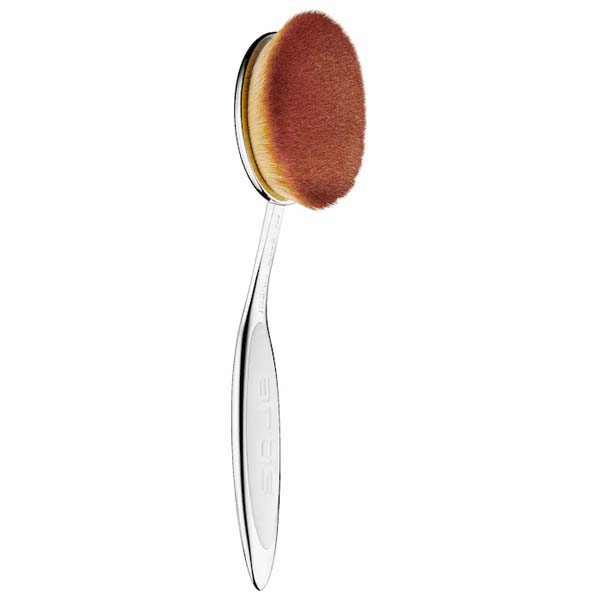 This type of foundation brush is a preferable tool for both makeup artists and their clients.
Here it is what Kaye says -"This is hands down my favorite brush for applying foundation", and also states: "I have never had a client not ask me about this brush because it just buffs in the makeup so flawlessly and feels dreamy on the client's skin."
Adorable results and easy to be used – these are the greatest advantages of that must-have makeup tool.
via Bdellium Tools
Eye Brush #10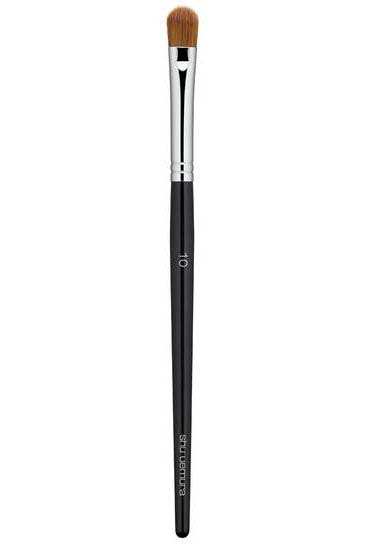 Stern determines this basic eyeshadow brush from Shu Uemura  as "the best for blending and applying eyeshadow and concealer."
There is no need of additional explanation.
We should just rely on that professional opinion.
It is made to help us in the process of maintaining that amazing look.
via Louise Young
Eyeliner Brush No24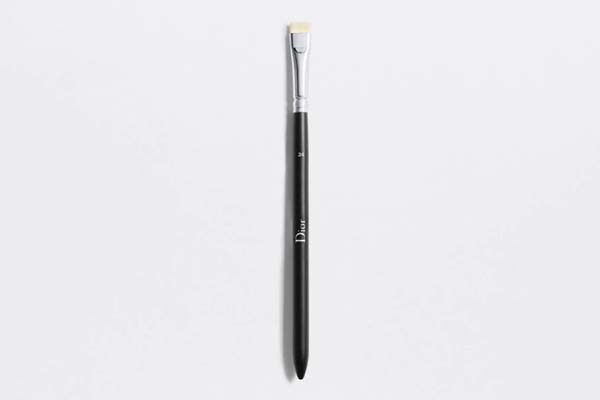 This type of brush is determined as the star of her makeup brush collection. The Dior Backstage Eyeliner Brush #24 is really amazing.
"This brush is perfect for smudging pencil eyeliner onto the lash line, as well as tracing the perfect eyeliner," she says.
Plus, the brush's sharp edge creates polished and clean lines "by just dabbing the shadow along the lash line, especially when wet."
via MAC
Hood Eyeshadow Brush 13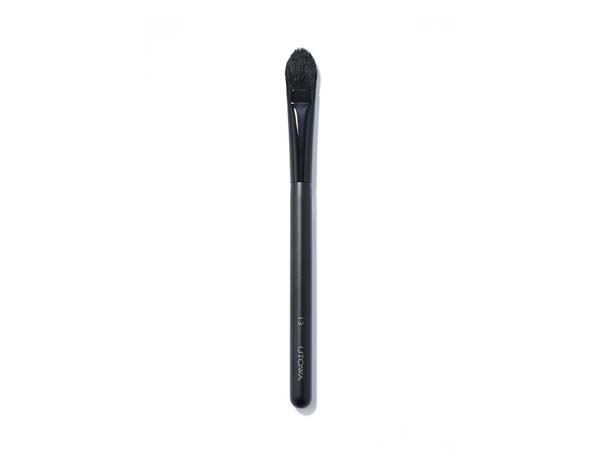 Nasrat says she owns a bunch of these Utowa Hood eyeshadow brushes in her makeup kit. 
"The brush is fluffy, flat and with a gradual point," she adds "It's perfect for adding eyeshadow onto the lids, contouring into the crease, and great for blending."
This brush could also be used to set makeup with translucent powder in concentrated areas of the face especially the t-zone.
via Real Techniques
Light Coverage Fluid Foundation Brush N11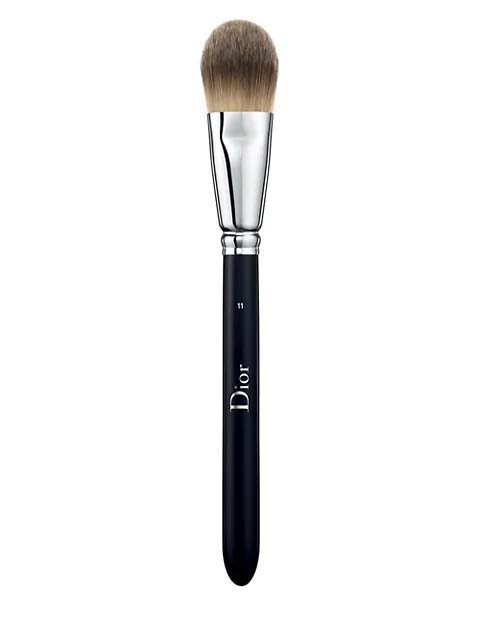 Dior ambassador Sabrina Bedrani adores this brush.
The main reason is that this brush is able to apply foundation evenly and smoothly.
It's also approved by Bella Hadid.
Lock-It Setting Powder Brush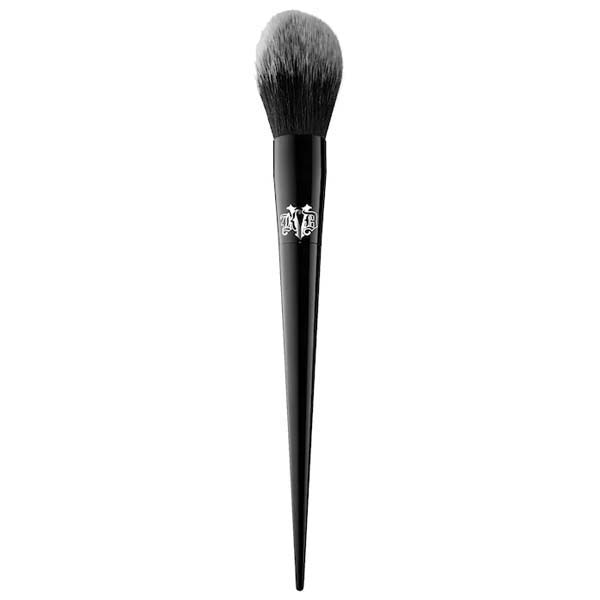 Brittany Whitfield explains why KVD's powder brush is a good investment.
Here it is what she says "If you need one brush for everything, she's your girl."
This brush is also amazing for cream products, and "applies incredibly well in all of the beautiful crevices of the face better than any sponge or flat foundation brush ever could."
via Marphe
LY53 Eyelash Fan Brush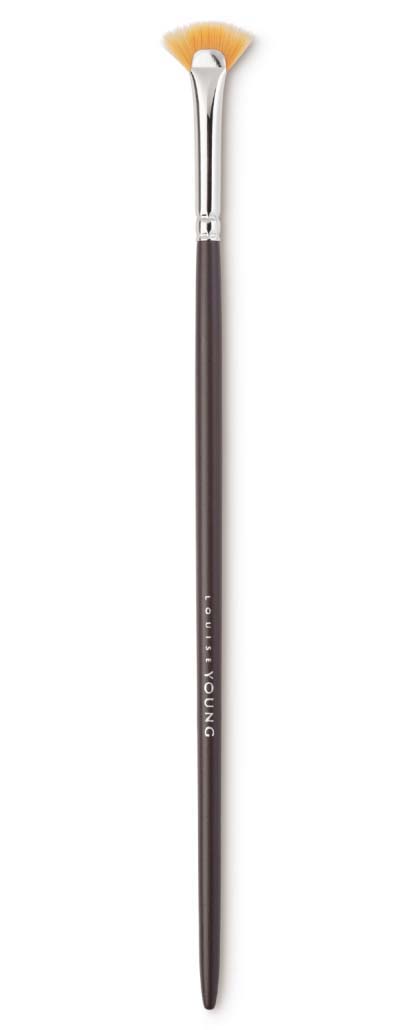 Another brilliant tool for your makeup set. "Louise [Young] is a talanted makeup artist so I was so happy when she brought out this range," says Nadia Stacey, who did the hair and makeup on The Favourite and won the BAFTA for it.
She adores several of Young's brushes, but specifically calls out the fan brush for period makeup.
"Her fan brush LY53 is a thing of beauty, I use it to push color onto the lashes for period pieces when I don't want it to look like the actors are wearing mascara," she shares.
via Nordstrom
M310 Large Soft Fan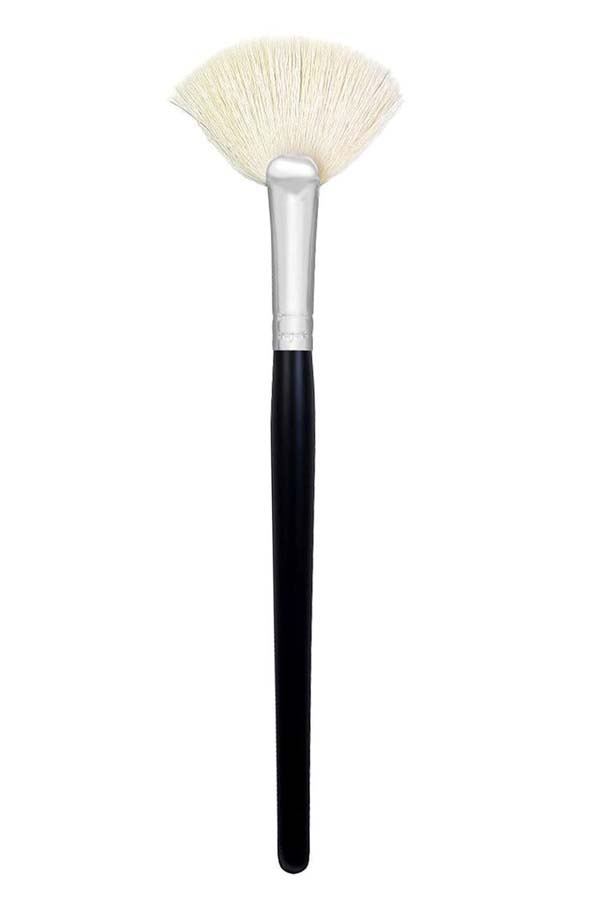 Park applies "this brush to dust off any excess powder" and to "strategically place a pop of color at the apples of the cheek."
The natural "goat bristles are perfect to create a diffused, natural-looking highlight along the top of the cheekbones, bridge of the nose, and collarbone."

Maestro Angled Eye Brush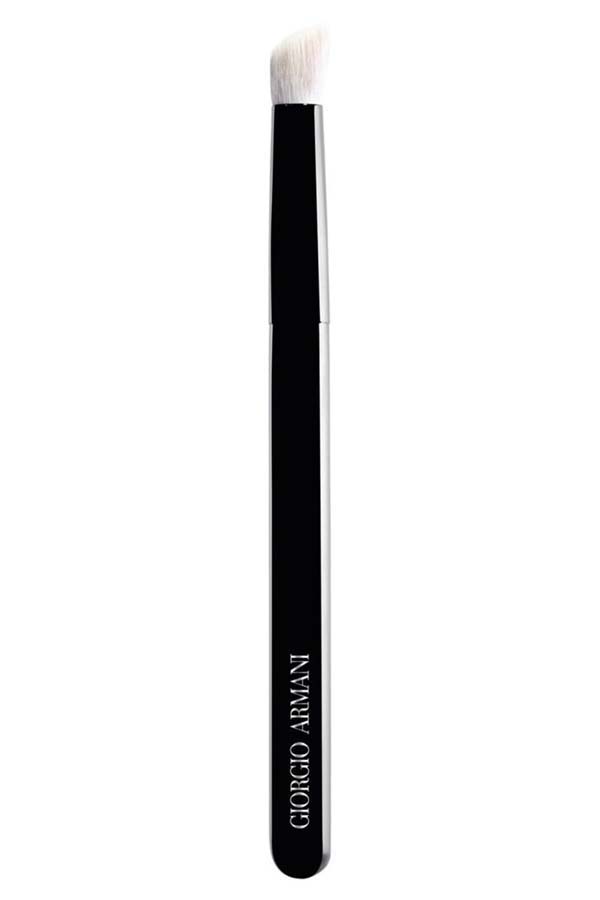 If you meet any difficulties in obtaining that smokey eye effect, Armani Beauty Artistry Collective Member Melanie Inglessis says it could be because you don't have the Giorgio Armani Blender Brush in your arsenal.
"This brush is great for the crease and blending the outer corner of the eyes, especially for smoky eyes," she adds..
via Artis
Maestro Blender Brush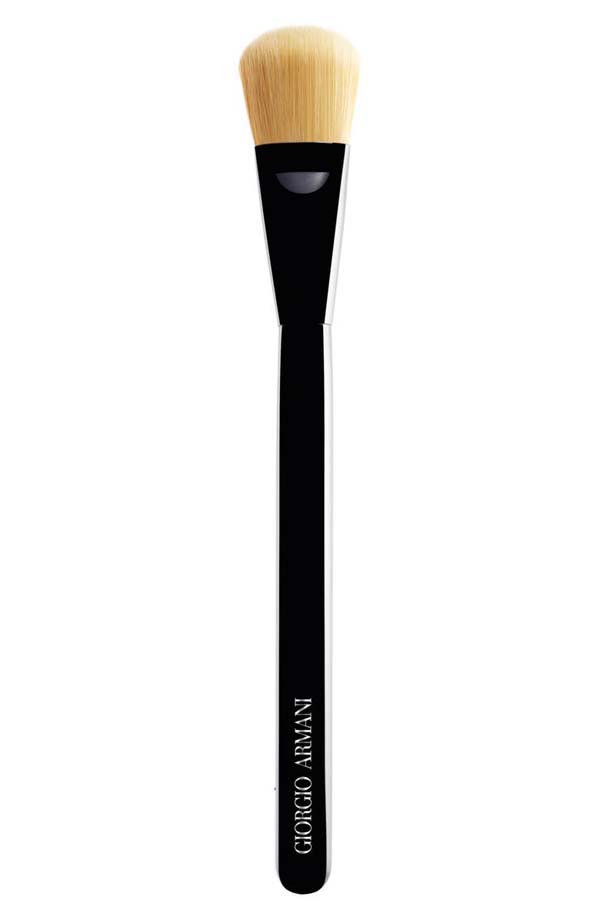 This is definitely one of my favorite foundation brush. It's short and dense and helps the foundation to be applied without any streaks," Inglessis says.
Another useful tool for your makeup staff.
via Lancome
No.14 Powder Brush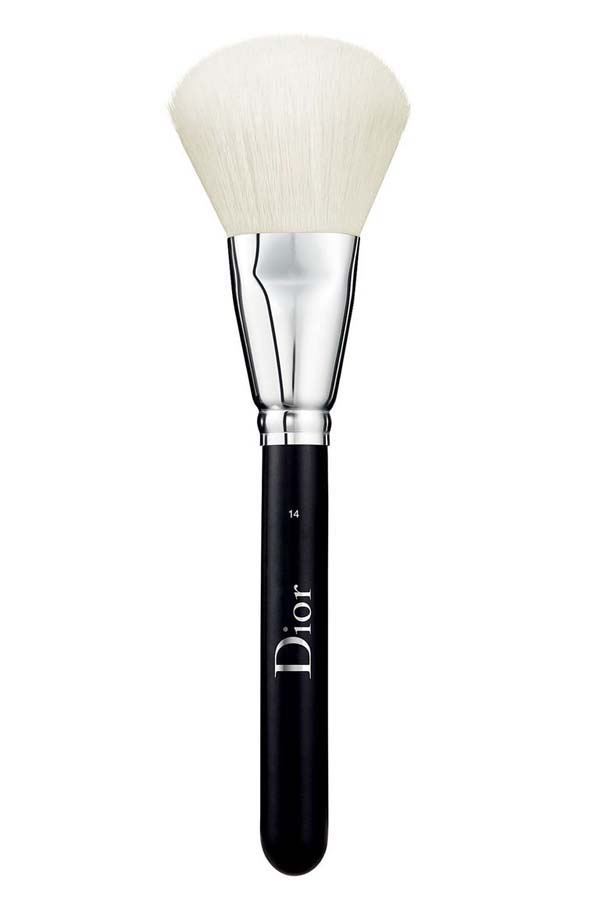 "I love the round fluffy shape of this brush and also how super the soft the fibers are," Keita Moore says.
She does makeup for a number of stars including Iman, Janet Mock, and Halima Aden. "Each stroke feels like a luxury."
I like to use the brush for applying blush and as an all over finishing powder brush."
No more words are necessary to describe this type of brash. Its advantage is obvious.
via Hakuhoda
Ombre Brush Set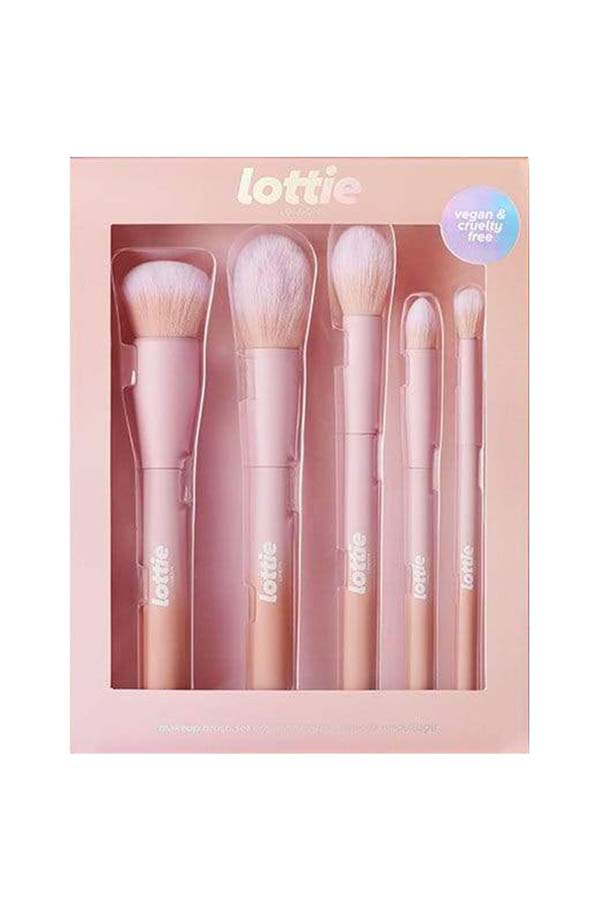 While doing your makeup it should l be really great fun. For example, Amber Amos likes her tools to match the vibe. But sometimes pink packaging may discourage you.
"The synthetic hairs are super soft, and the set takes pretty much covers all your blending needs," she says."
Added bonus is inexpensive and super cute."
Pro Concealer Brush #71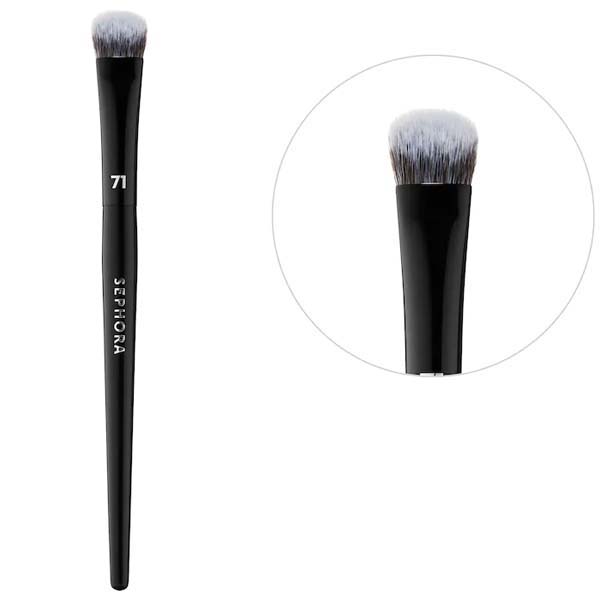 Willis lists this Sephora Collection brush among her must-haves and states that it's the perfect size.
"I've been using this brush for concealer around the eye area and T-zone specifically for a long time now and love it!" she says.
"It has a tapered brush head and dual usage; one side to place and smooth and other I use to sheer and blend, and it helps me to blend so well!"
We can trust her experience and buy one.
via Dior Backstage
Cheek Brush 06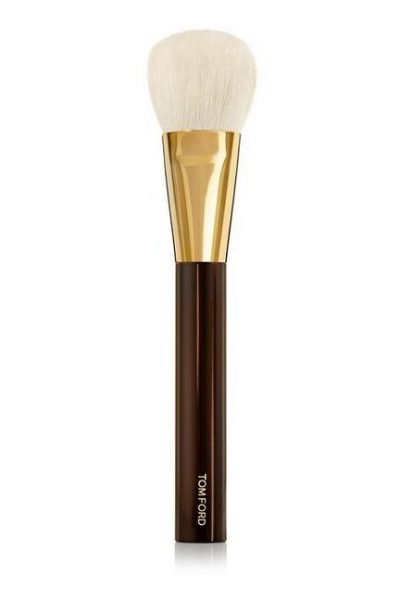 "I use this for an all-around blending brush after I've applied my foundation and contour," Jessica Elbaum, a makeup artist and hairstylist who does hair on Modern Family, explains, "you can also use it to apply bronzer."
via Tom Ford
S165 Magic Blending Brush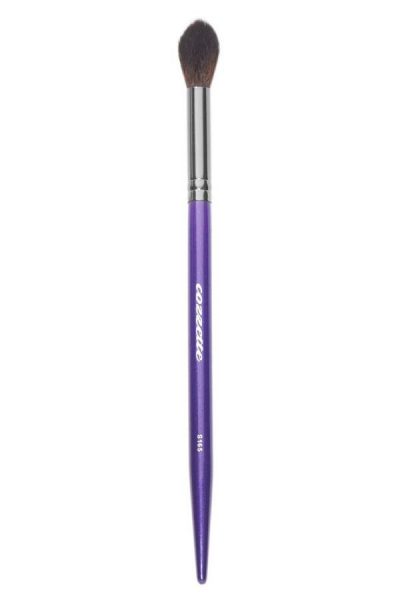 "The S165 by Cozzette is a top brush that is perfect for concealer application because it's light and in the right size for the eye.
Raisa Flowers, the makeup artist that is famous for her eccentric eye looks, says.
"It is a must-have for makeup artists, especially if you don't use beauty blenders. I love these brushes because I think skin is so important to your look so having the best tools for skin application makes sense since we not sure to use our fingers anymore for makeup."
via Cozzette Beauty
Eyelash Comb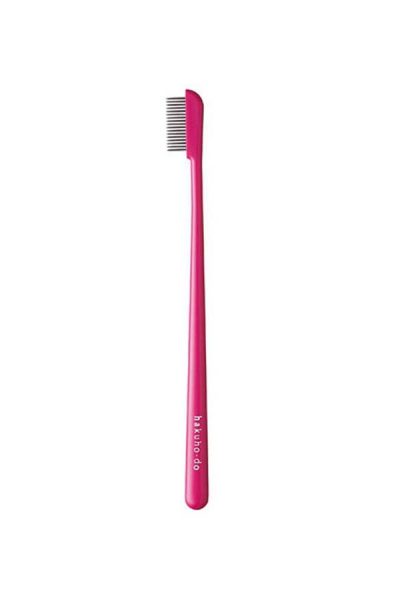 A metal eyelash comb is also used when you apply mascara.
"I like a whispie feathery lash and it always helps to take out chucks," says Kristina.
Her must have makeup item is this pink eyelash comb by Hakuhoda.
via Hakuhodo USA
📌PIN TO SAVE FOR LATER