"Dressing well is a form of good manners" – Tom Ford

Tommy is right. Looking like a slouch every day just makes people look away and frankly, they won't take you seriously.
A guy who doesn't know how to dress is a definite no-no for a fashionable woman. Let alone your impressions on the work floor or a wedding.
You might own quite a pile of clothes that you've bought throughout the years, but if you don't own the key pieces, you'll never look like the gentleman you'd like to be. Wouldn't that be a shame?
Luckily you have us, and we've selected certain must-haves­ that you cannot not have if you want to make a good impression. And, of course, we know most of you are not jumping up and down for a day in the mall. The more reason to make sure you have the essentials in your closet that you can combine and pair up with just about any outfit, and for every occasion.
How does that sound?
From a charcoal pantsuit to a statement watch, here are the 15 fashion essentials every guy should own in order to look dapper.
Read on and soon you'll know how to dress to impress!
1. A Denim Shirt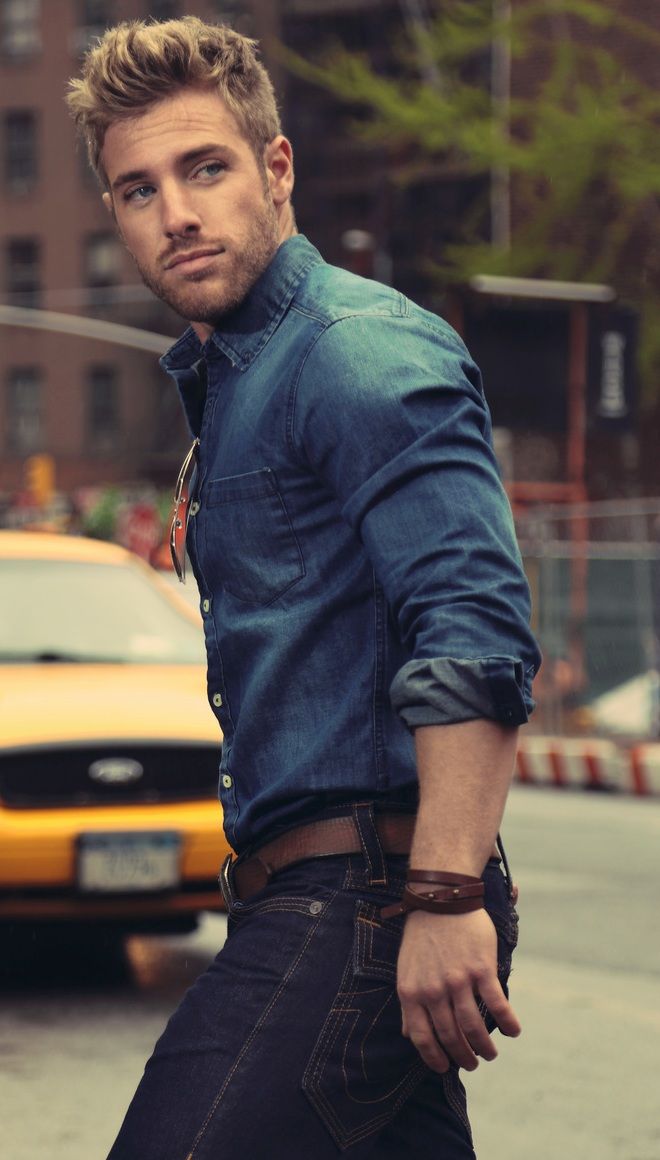 Photo: Credit
Denim shirts have become more mainstream over time and are now fully incorporated into men's fashion.
So much, that it's almost a crime not to own one. There are many different types and styles to choose from, so make sure you pick the right one for you.
2. A Grey Wool Blazer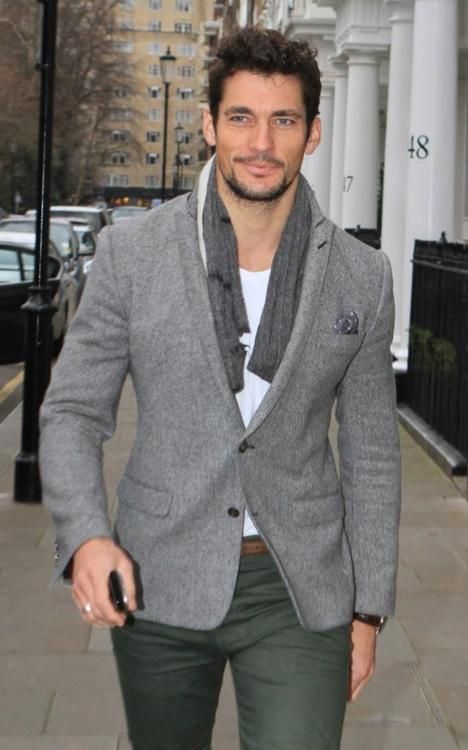 Photo: Credit
Finding a good-quality grey wool blazer is no easy task and you might have to invest a bit of money.
That said, once the right one is a wardrobe staple, you won't need a new one for years.
This blazer looks perfect when dressed up or down, and can be matched with several colors and styles.
Nice and warm for fall and spring temperatures!
3. A Pair Of Beige Chinos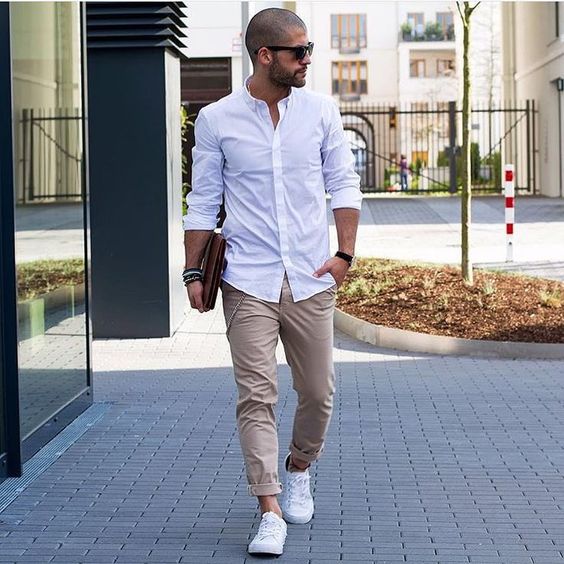 Photo: Credit
Don't own a pair?
Time to get serious about it then.
Roll them up above the ankles and wear with a shirt and sneakers for a breezy look or a blazer to add a bit more class.
In winter beige chinos can look great with a marine blue sweater. Or how about a nice polo in fall?
4. A Versatile Pair Of Boots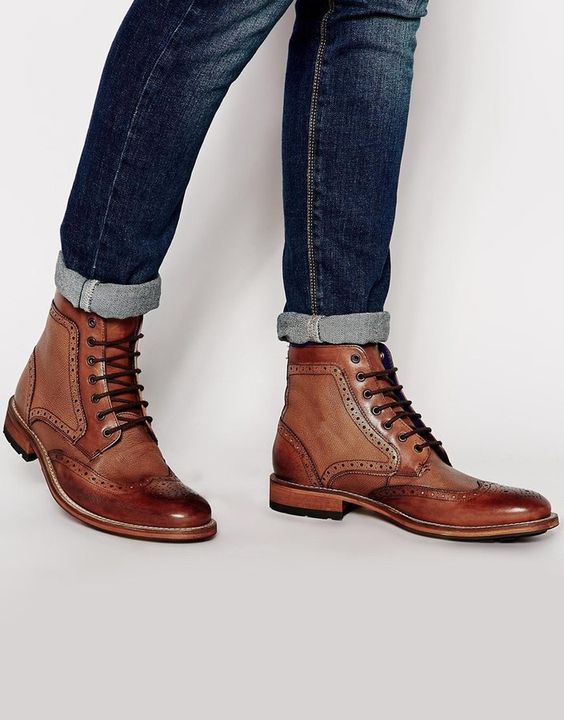 Photo: Credit
As a guy, you want to have a proper pair of boots. he criteria must be comfortableness, great quality for price and versatility.
The last one is important so that they add a perfect finish to most of your outfits.
These boots fall perfectly on the middle of formal dress shoes and lazy-day sneakers.
5. A High-Quality Plain Tee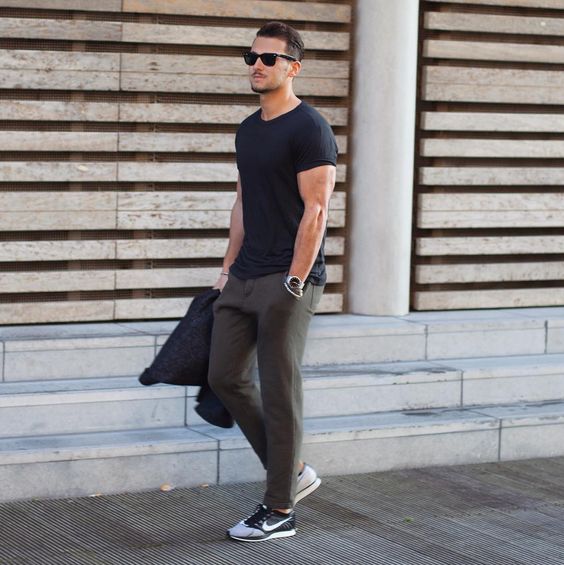 Photo: Credit
Pay attention, you don't want to look slouchy, but a single colored good-quality tee is a real must-have for your wardrobe.
Even if you're not into wearing T-shirts, on some occasions you'll just look overdressed in your suit or polo shirt.
Try fitting in with the guys and wear a tee for casual events.
6. A White Button Down Shirt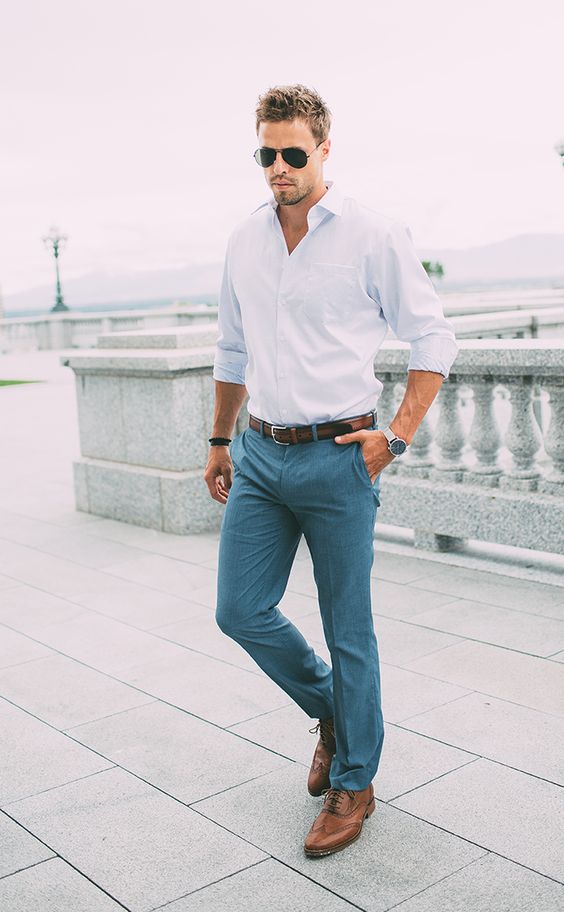 Photo: Credit
A white button down shirt is non-negotiable, guys.
It needs to be one of your most important wardrobe staples and possibly the most versatile.
For a casual look: wear with chinos and a nice belt.
You'll look clean, crisp and most important of all: like a mofo gentleman!
7. A Floral Printed Shirt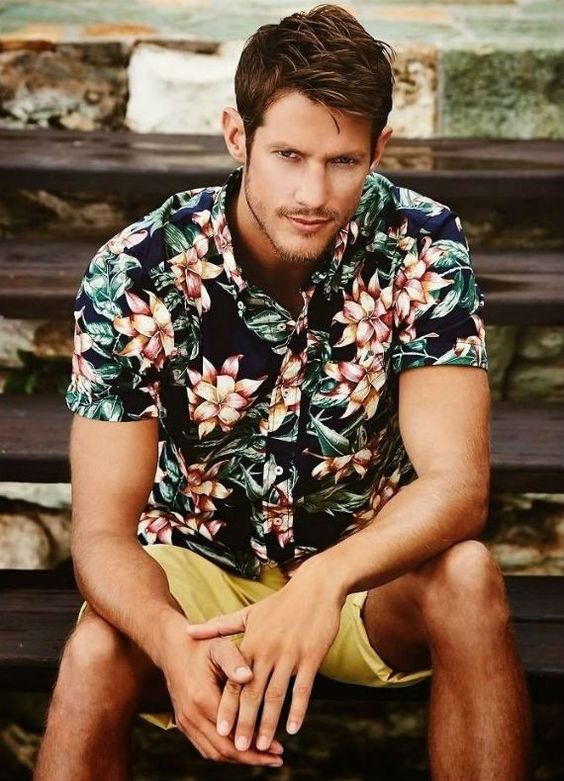 Photo: Credit
Floral patterns not manly enough?
You definitely don't know what's going on in the world of fashion.
Which makes us doubt which other staples you miss in your closet.
Floral patterns are the go-to patterns for printed shirts. It shows you're not boring and actually have a sense of style.
8. A Statement Bag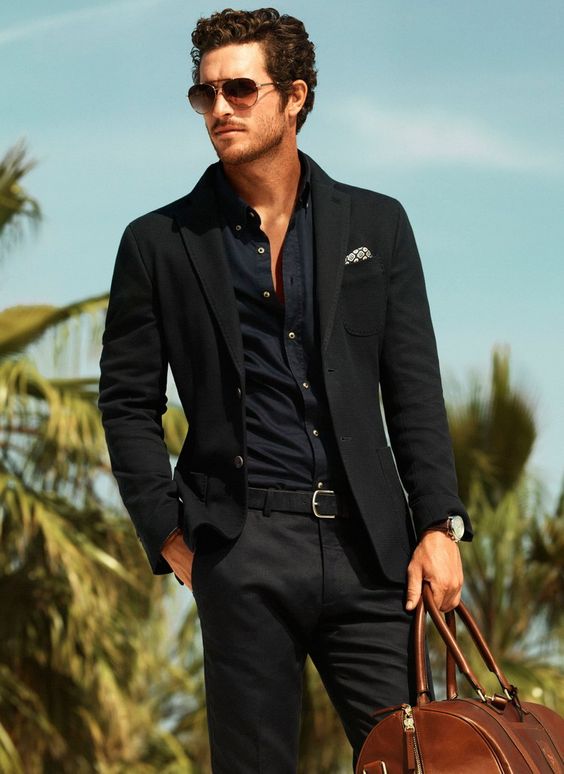 Photo: Credit
Even for a fashionable man, a statement bag can make the outfit.
Plus, let's be honest here, a men's bag is actually pretty handy!
No more need to fit everything in your pockets.
We know it's a bit scary, but the right bag will look very stylish.
Your girlfriend won't mind helping you shop for the perfect one…
9. A Blue Suit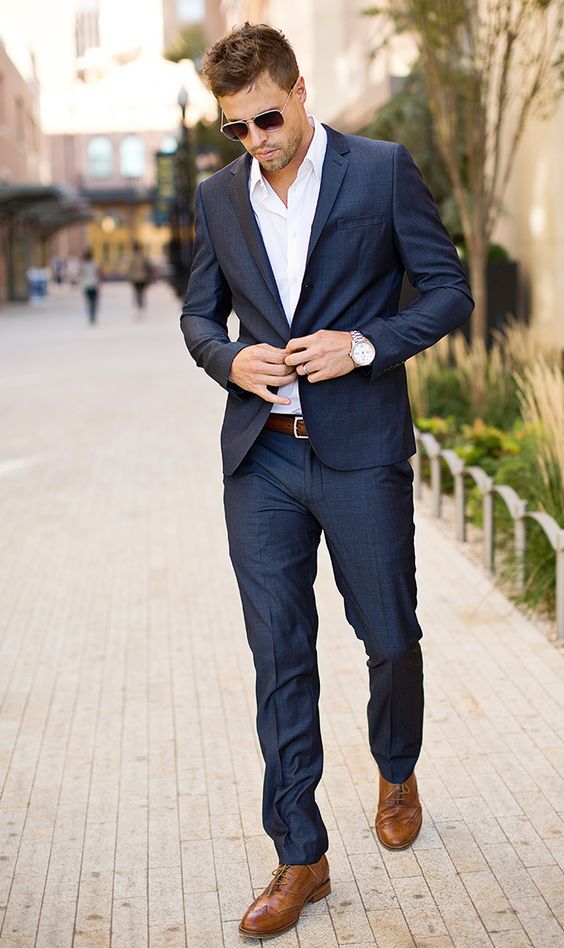 Photo: Credit
Whether it's for work or a wedding party, a tailor-made blue suit is a definite asset for your wardrobe.
Navy blue or charcoal are probably your best options.
It's OK to invest in a good one.
Tailor-made doesn't come cheap.
Oh, and did we mention ladies love a handsome guy in a suit?
"How YOU doin'?"
10. A Pattern Shirt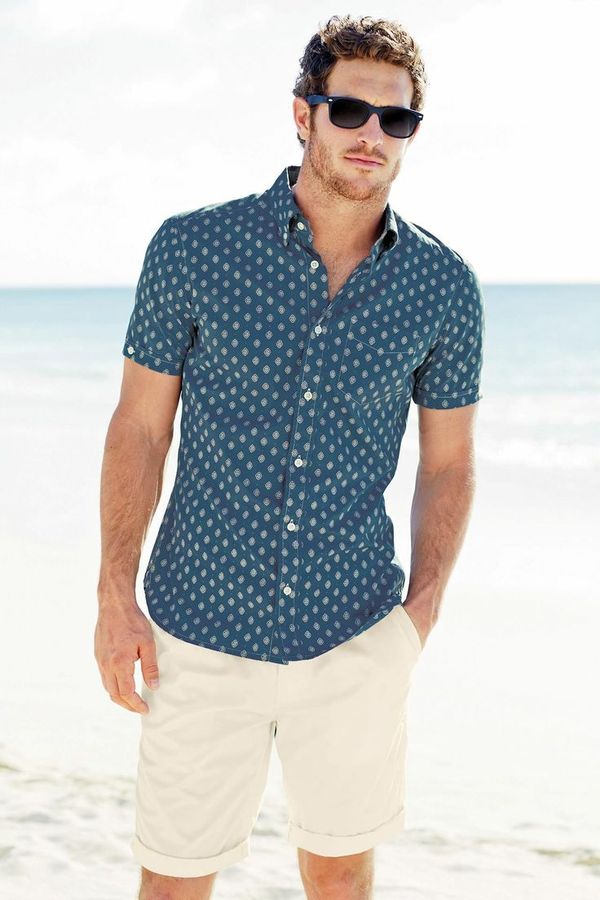 Photo: Credit
Should you still be turned off by flower prints, any other pattern shirt will do.
They're cool, easy to wear and can be worn with chinos, jeans and even shorts on a warm day.
Printed shirts come in all patterns and prices, so there's no reason not to go get one.
11. A Comfy Sweat Shirt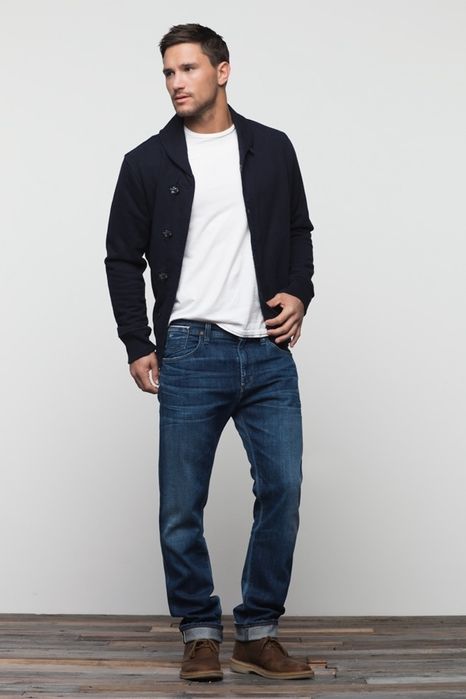 Photo: Credit
Even as a guy, we like to be comfortable above all.
Lazy days off work are rewarded with a stylish, but relaxed sweatshirt.
You can wear them with sweat pants, or quickly dress it up to run an errand with a pair of jeans and boots.
No need to be fancy all the time…
12. A Plaid Shirt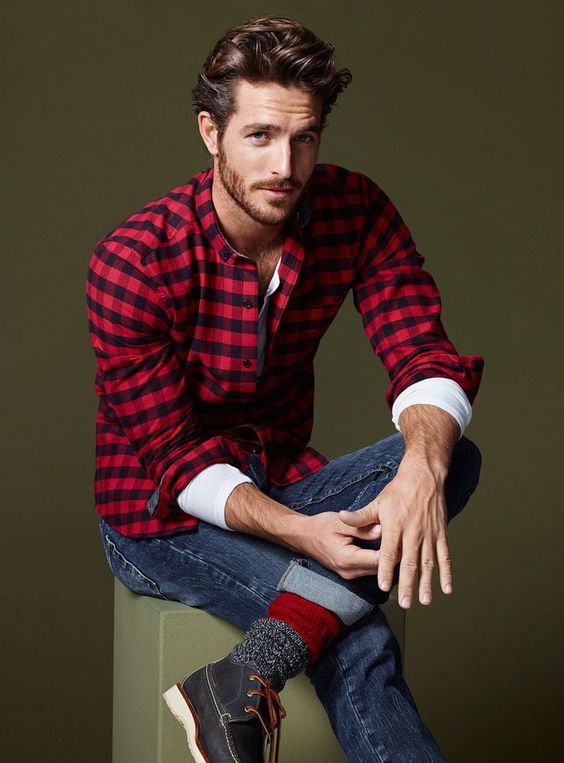 Photo: Credit
Plaid shirts are nothing new and have proven to be timeless.
Get one and wear as a statement shirt, or under a blazer or suit.
We find that it looks especially good with a pair of darker jeans and boots.
And hey, maybe people will even believe you have Scottish roots!
13. A Polo Shirt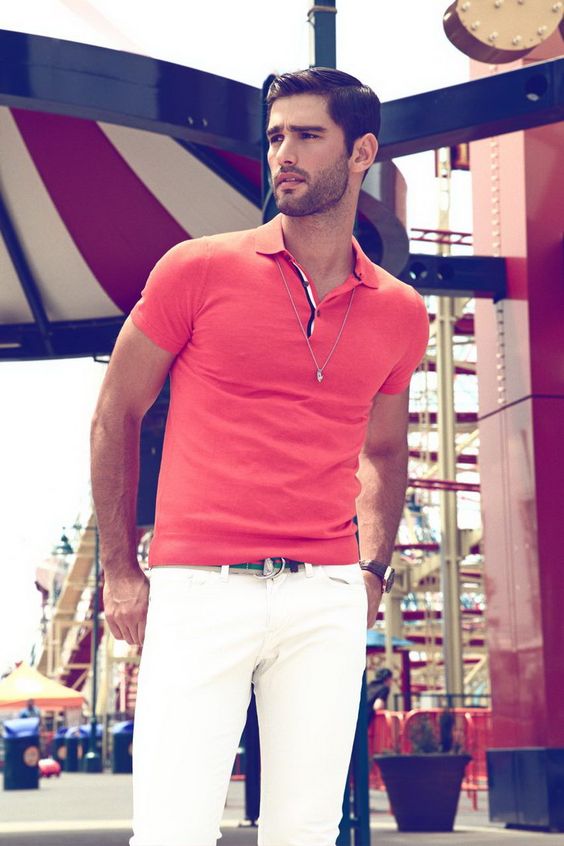 Photo: Credit
Oh yeah…
Want to look attractive, but not over-the-top chic?
Then a polo shirt is your answer.
Invest in a couple good ones in different colors, and mix and match away!
A polo shirt gives you a bit of an edgier look than a tee and still feels comfortable AF.
14. A Statement Watch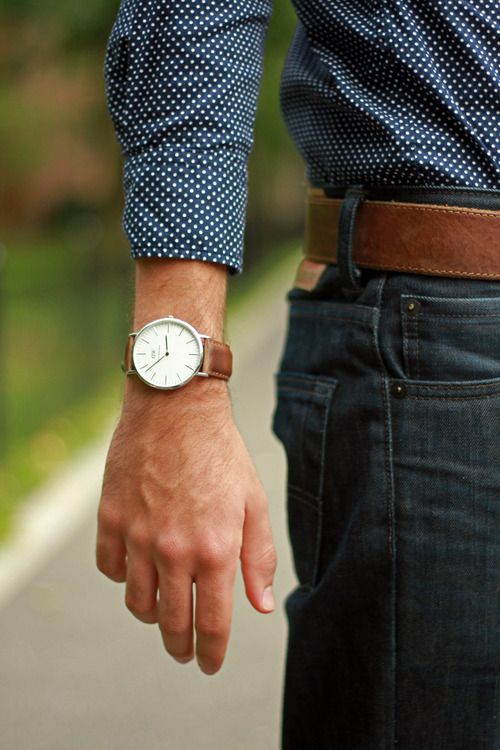 Photo: Credit
Time to grow up boys.
There is nothing less sexy about a man than one who keeps looking at his cellphone for the time.
Besides, in movies all the real gentlemen wear classic watches and it just looks… really good.
A statement watch can be a great accessory to a plain shirt as well, just like a signature belt.
15. A Pair Of White Trainers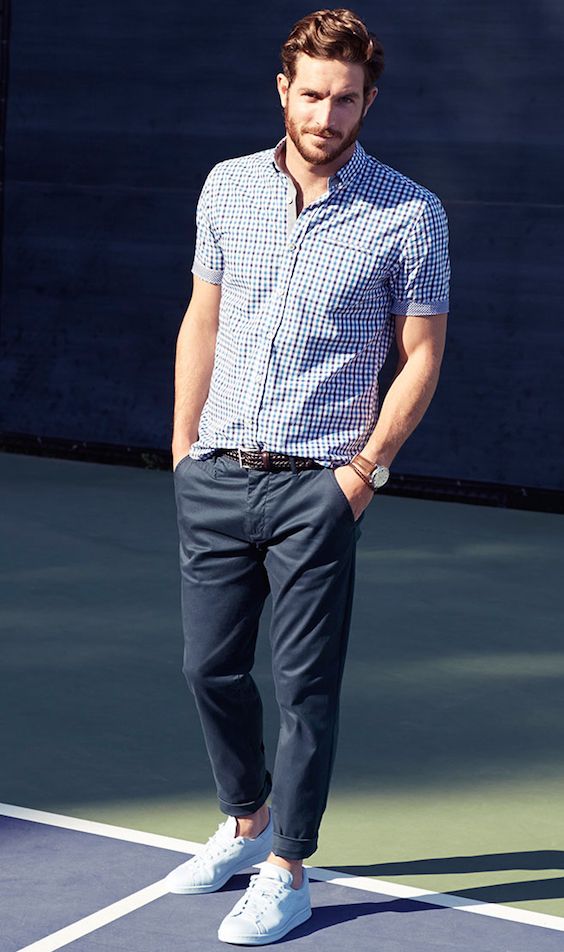 Photo: Credit
Time to dress down a bit (e.g. with a sweatshirt)?
Then white sneakers will be your all-time favorites.
Even with sneakers you can choose between classic and casual.
Some people think they look better when worn a couple times, but we advise you to take good care of them.
It's a reflection of good manners.