Bracelets have long been adorn to draw the eye to the beauty of the wrist and hands.
Women (and even men) throughout the ages have worn bracelets as decorative accessories from Cleopatra to Queen Elizabeth, Marilyn Monroe to First Lady Michelle Obama.
The look of a bracelet is effortless and can easily dress up any outfit.
There's something so satisfying about getting someone the perfect gift — something they'll treasure forever.
When you're on the hunt for an exceptional present, the task can be daunting at times.
Step back, and think about a moment you two shared together, then build that into your gift-buying process.
Bracelets are a great way to go.
They're easy to wear, go with any outfit, and don't require piercings or special equipment.
Your recipient can simply slip it on and think of you every time she looks down.
It can go anywhere with her, floating above her keyboard while she's at work or adorning her happy hour outfit with your spectacular something special.
1. Bangle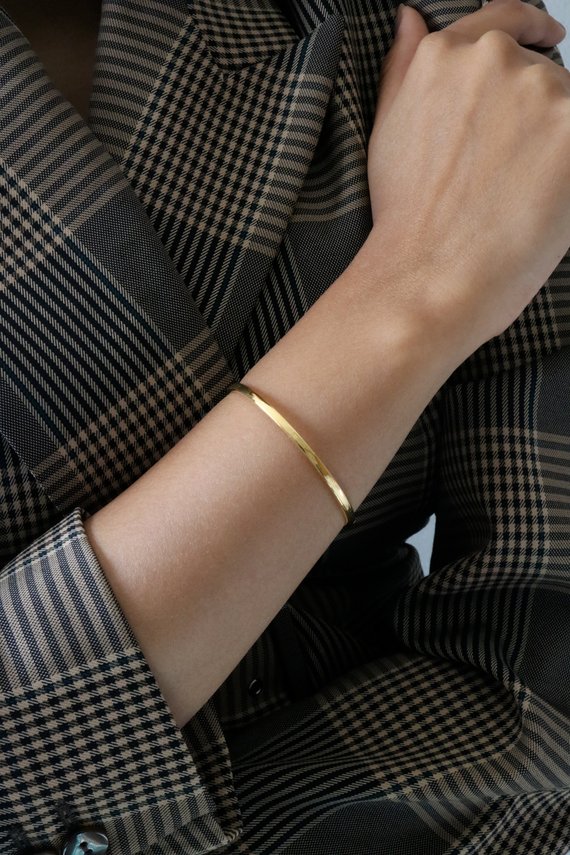 Photo: Credit
The Bangle designs are usually circular in shape and with simple to intricate designs.
They are studded with diamonds, other precious and semi-precious gems and pearls and are made of gold.
Most women wear bangles as a pair and some men wear a single bangle, commonly called a kada.
2. Braided bracelets
Photo: Credit
Braided bracelets are a great way to take your outfit to the next level.
They are chic and trendy, and also fun and easy to make.
3. Chain bracelet

Photo: Credit
Made of chain links that can be  in a great  variety of sizes and shapes.
They provide a stylish look that they can fit with everything.
They can be plain  or  with a variety of items such as gems and even small charms.
Chain bracelets could be worn to any event- from formal dances or to the shopping mall.
Made out of gold or silver chains, they will match anything you're wearing.
4. Charm bracelets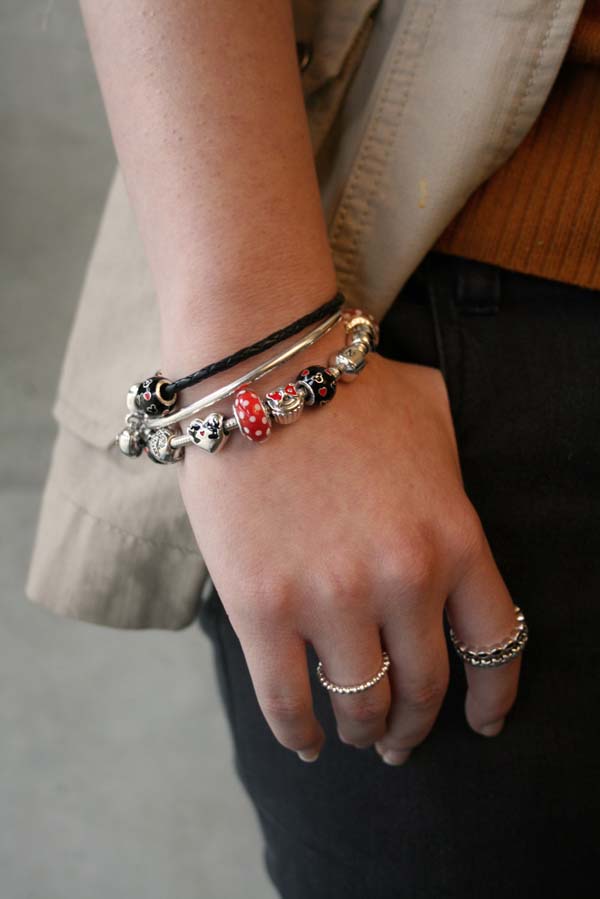 Photo: Credit
This is the perfect way to express yourself.
That is why charm bracelets are so popular.
The wearer can personalize them to show off certain interests and hobbies.
Charms can be in all size – large or small, silver or gold, plain or printed in a unique design.
You can find charms for hobbies related to sports, music, occupations, and even political persuasions.
Whatever you are interested in, you can easily find a charm to place on your bracelet so to impress others and share with them our passion.
5. Kada bracelet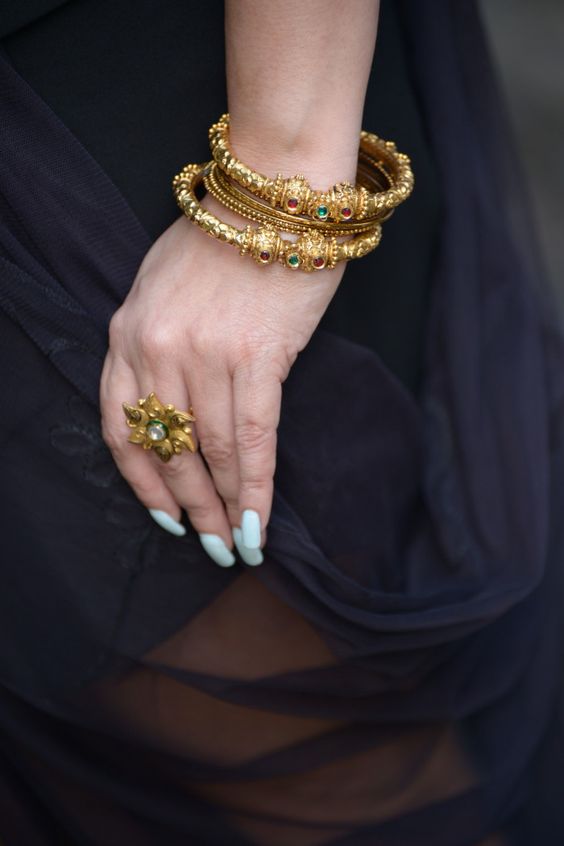 Photo: Credit
Kada, the Indian bracelet-cum-bangle is an important part of a woman's life.
From being a toddler to an older woman, kadas  are an essential accessory of her being.
Glittering, in a multitude of colors and with wonderful designs, the tinkling sound of the bangles, have been an essential part of the romance and
heritage in Indian ethnic wear.
6. Delicate bracelet

Photo: Credit
A few brands have stepped up to the plate to show that a slim band (or two) is just the thing to add to your daily look.
But don't confuse delicate with dainty.
These shiny pieces might be small, but they pack a personality and edge that gives them their own statement moment.
7. Infinity link bracelet
Photo: Credit
The infinity icon is rich in symbolism.
It stands for eternal love and could also signify empowerment.
This meaningful symbol appears as the focal point on this minimalist bracelet.
Celebrate the everlasting circle of love with one of these meaningful bracelets.
8. Leather bracelet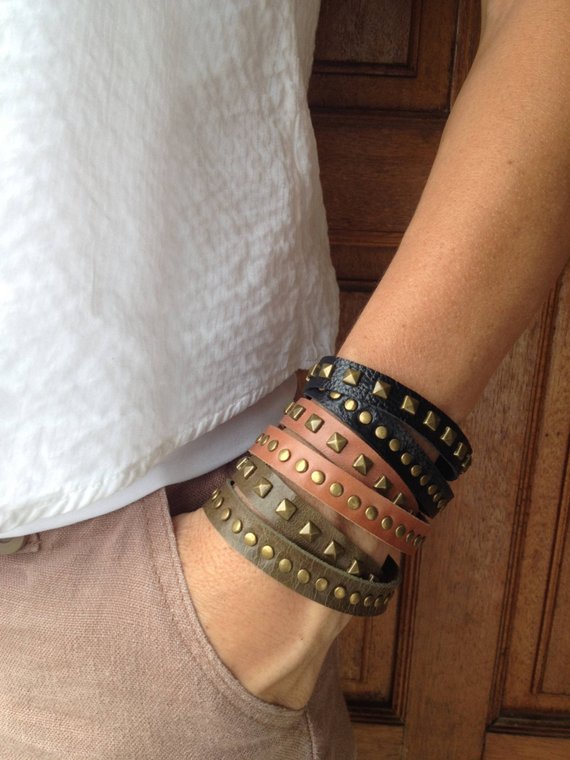 Photo: Credit
When you have a busy life it can be difficult to connect with your surroundings.
Many different types of leather can be used to make these bracelets, including suede, and since leather is so comfortable to wear, this is a bracelet you can leave on for long periods of time without it irritating your skin.
Leather bracelets are stylish and fashionable, and they can be worn by both men and women, making them extremely popular with millions of jewelry-wearers.
9. Link bracelet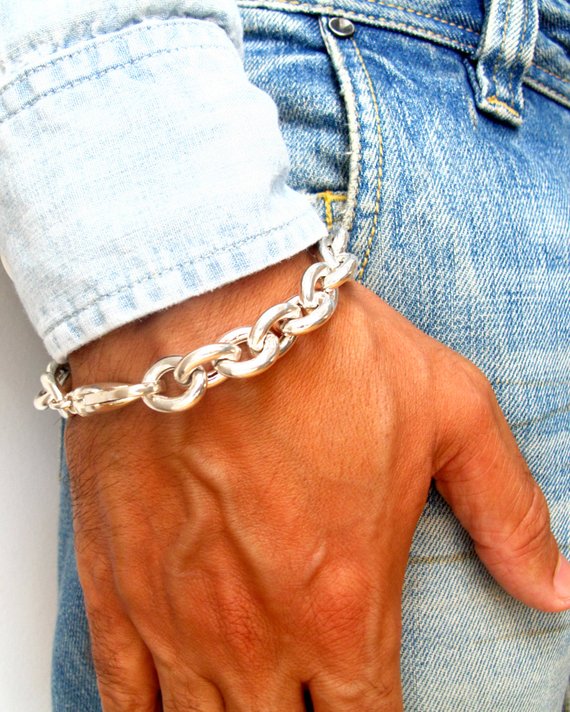 Photo: Credit
Link bracelets are usually made of silver or gold, and they look like links attached to one another.
If they are made of metals such as silver or brass, they are extremely strong, and any type of bracelet that is linked together by numerous separate pieces can be considered a link bracelet.
This includes beaded chakra bracelets and bracelets that are linked together by gold or silver balls.
If the bracelet is made up of individual pieces that are linked together throughout the length of the bracelet, it can be called a link bracelet.
10. Slap bracelet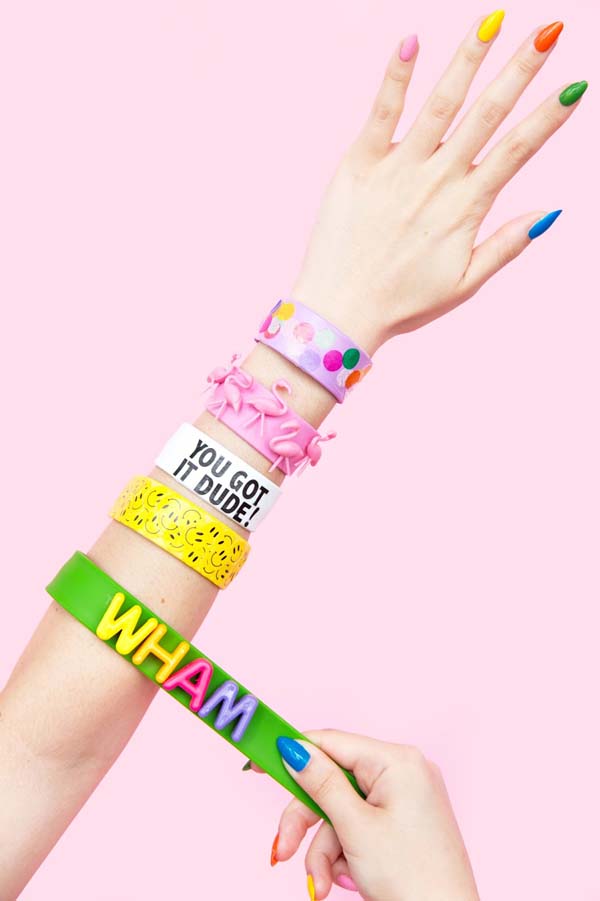 Photo: Credit
The variety of Slap Bracelets includes a festive variety of fun bracelets to share with all your friends!
Great to use at birthday and theme parties, put these colorful bracelets in your goody bags to hand out as festive party favors.
11. Sports bracelet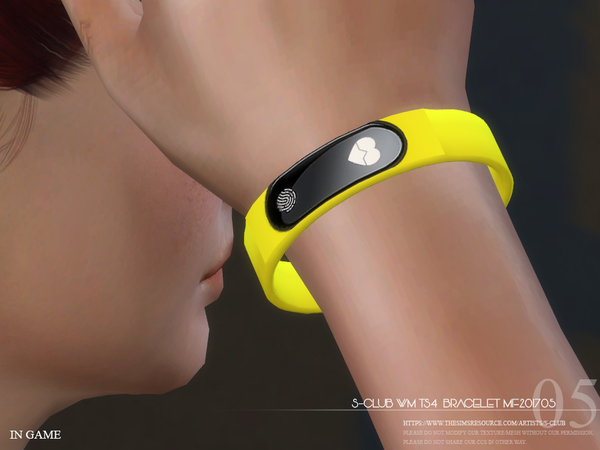 Photo: Credit
These bracelets are made specifically for either charity campaigns or different sports.
The material is usually some type of silicone rubber that is in various colors, and they have been popularized by many famous athletes or sporting goods companies such as Nike.
Popular with many types of athletes, including professional tennis players, these bracelets have become very commonplace in dozens of sporting activities.
12. Cuff bracelet

Photo: Credit
Cuff bracelets for a trendy addition to your look.
From Asia to Egypt, the cuff style bracelet has had quite an existence.
While they have come in many different shapes and sizes over the course of history, the general facet is their ability to slip over the wrist with ease.
Some cultures were known for bedazzling their beloved cuffs, as this would signify wealth and royalty (even kings were known for sporting a cuff or two).
More practically, cuffs were worn by soldiers in battle as protective armor, as well as decorative.
This look also spawned its way into the hearts of fashion mongers everywhere in later centuries.
13. Medic alert bracelet/Identification

Photo: Credit
Medical ID bracelets reduce treatment errors which may result from not having a patient's health record during an emergency situation or upon hospital admission.
14. Health bracelet

Photo: Credit
Magnetic bracelets are one tool in magnet therapy, which is a type of alternative medicine that uses magnetic fields to improve a person's overall health.
While it hasn't been proven whether or not magnet therapy works, many wearers of magnetic bracelets and other magnetic jewelry have seen positive results, so it's worth trying if you're interested in pain relief or the possible overall health benefits.
15. Beaded bracelets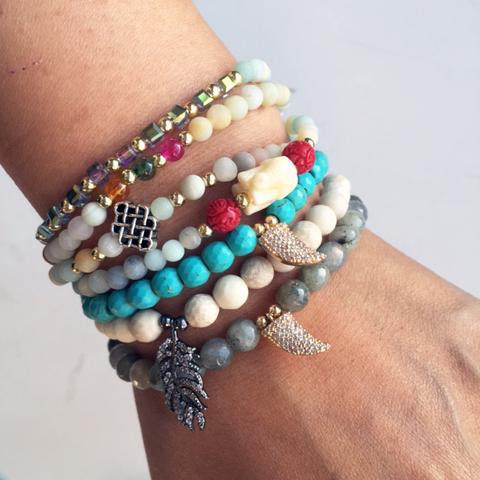 Photo: Credit
Beaded bracelets are the most common fashion accessories today.
In recent times bead materials have evolved and are available in a wide variety of materials from glass and crystals to wood, leather and precious metals.
These various materials give each bracelet their unique look reflecting ones personality from a modest cultural look to a modern time fashion icon.
They are perfect for a birthday or even as a baby gift to be given to new parents.
Whatever what kind of bracelet you choose and for whatever reason.
There is such a wide range of bracelets to choose from.
You are sure to find the one which you like the most or which is special for someone with so many different styles and materials.
16. Multi-layer bracelet

Photo: Credit
Multi-layer bracelets are made of almost anything, but their main characteristic is that they have two or more strands.
The basic materials are chain, rope, synthetic materials, wire, and leather, among others.
Another advantage of choosing a multi-layer bracelet is that it looks good, regardless of what you are wearing with it, so whether you are dressed casually or formally, these bracelets look like they were made specifically for you.
They come in dozens of styles and colors, but a multi-layer bracelet is both affordable and easy to find.
17. Slider bracelet

Photo: Credit
Slider bracelets are so popular because of their ability to adjust to your particular wrist size.
You can adjust the bracelet so that it fits perfectly.
Even though they are made in one piece and glide easily over your hand and onto your wrist, their thin materials guarantee easy adjustments of the bracelets whenever you need this feature.
Despite the fact that they slide in order to adjust to the size of your wrists, these bracelets have very little in common, because they come in so many styles, designs, colors, and even shapes that it is rare to find two of them that are exactly alike.
18. Statement bracelet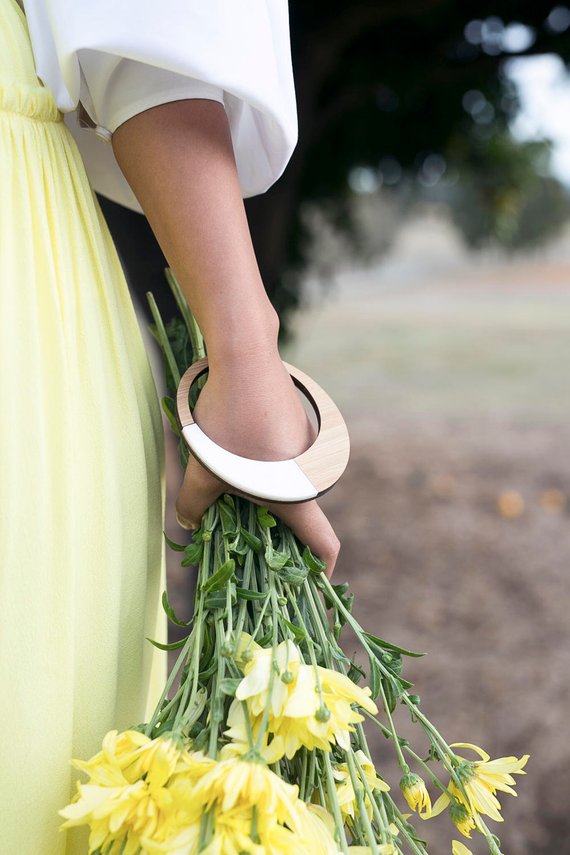 Photo: Credit
Statement pieces define your personal style.
They give an identity to your personal brand.
Statement pieces may have risen to trend status in fashion because street style blogs put them on the map, but they've maintained a staying power because of their ability to pull outfits together.
19. Wooden bracelet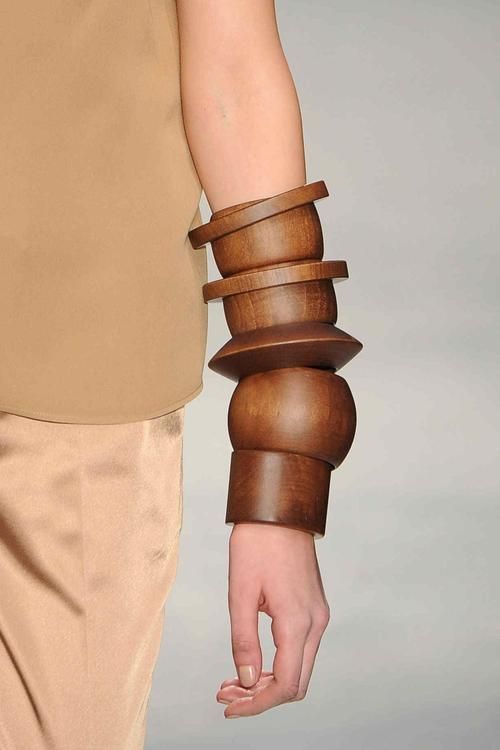 Photo: Credit
 These types of bracelets are made of wood in the form of a bracelet.
They are in fashion these days.
Most wooden bracelets are made of either large or small beads.
They are in their natural color.
However, there are some bracelets that have been painted in various colors.
Such kind of types express your personality in a proper way.
They are fashionable all the time just because  most of them match everything in your wardrobe, and when they are layered with two or more strands, they are especially attractive.
20. Designer bracelet

Photo: Credit
Designer bracelets are very precious jewels.
Because of expensive diamonds and other jewels  on them, they are extremely fancy.
Some of them are even custom-designed by an experienced jeweler.
These bracelets come in so many designs and styles that no two are ever alike.
They are different in size.
They can be small and delicate or large and containing big gems.
They are often considered family heirlooms.
They are worth all of the money you pay for them because of the fact they are custom made.
21. Tennis bracelet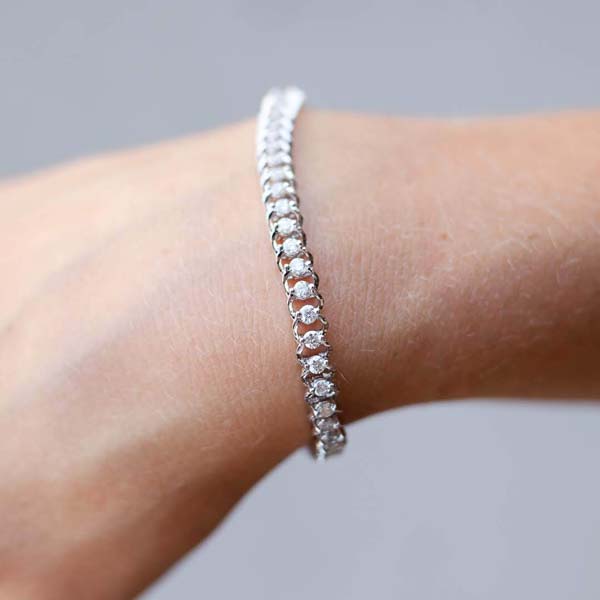 Photo: Credit
These bracelets are made totally out of diamonds.
The material is either silver, white-gold, or yellow-gold.
Because of the diamonds contained on the bracelet, they sparkle and shine like few other bracelets do.
There is also a great variety of designs and price ranges, so regardless of your tastes or your budget, you can easily find one that will meet your requirements.
Some tennis bracelets contain also sapphires and emeralds, in order to find out the best one that suits your style.
23. Bands bracelets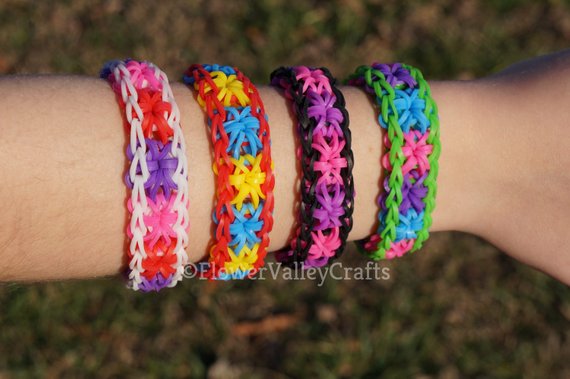 Photo: Credit
As far as style goes, these tend to be brightly-colored and a little cheap-looking, meaning you should wear them more for fun than for artistic value.
Throw them on when you want a splash of color, and when you're going to a relaxed social event where they might make good conversation starters.
Materials for bracelets
Diamonds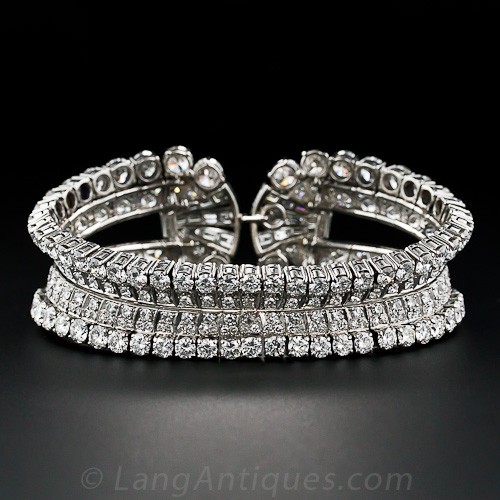 Diamond bracelets are always in fashion, and the size of a diamond could be large or small, round or square, with or without other gems, and in hundreds of designs and styles.
In fact you can always find a marvelous bracelet made of diamonds without searching too far, regardless of your personal preferences and tastes or even your budget.
Gold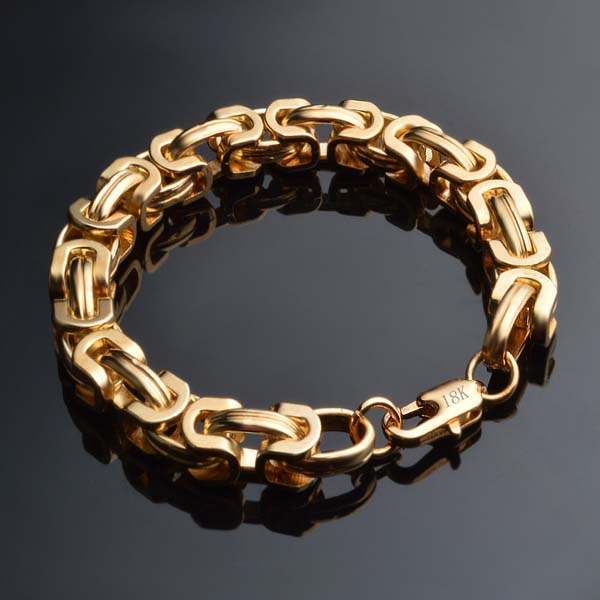 When you're talking about the actual gold content, it's measured in Karats (K) or carats (ct).
That just describes the proportion of pure gold to the other metals in the material.
The higher the proportion of gold in the final metal, of course, the more $$$ you'll have to thrown down for it.
The maximum gold content is 24K, which would make for terrible jewelry because 24K gold is soft and malleable.
Look at 14K gold for jewelry — it's strong and easy to work with. Or, if you're feeling spendier, try 18K gold (75 percent pure gold).
Pure gold is yellow in color and, since you won't be buying that, it's the non-gold metals used in the alloy that ultimately determine the color of this metal.
Yellow gold is the alloy of pure gold, silver and copper or zinc.
White gold is the alloy of pure gold and white metals, such as nickel, silver and palladium.
It is actually more grayish in color and is plated with rhodium to give it a whiter look.
Nickel is generally avoided today since so many people are allergic to it.
Rose gold is the alloy of pure gold and a high proportion of copper.
Green gold is exactly like yellow gold, except copper is left out of the alloy.
Leather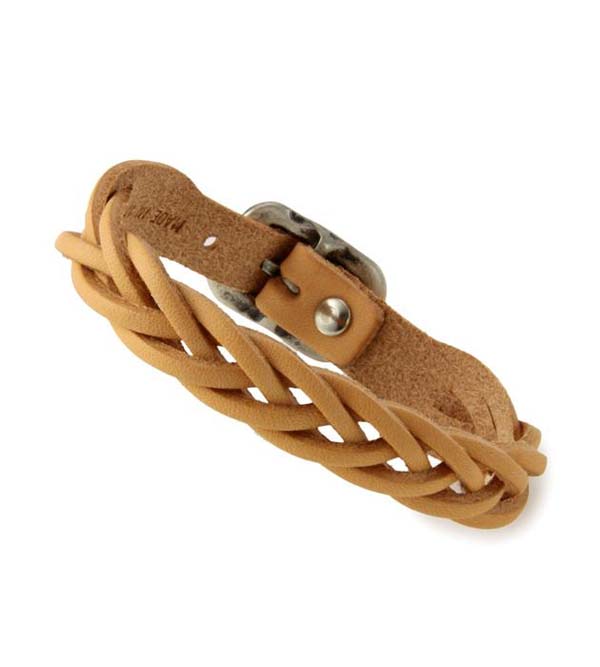 There are many different types of leather.
The type used in making bracelets should be soft, flexible type of leather that makes you feel good against your skin.
This type of leather, which includes suede.
Pearls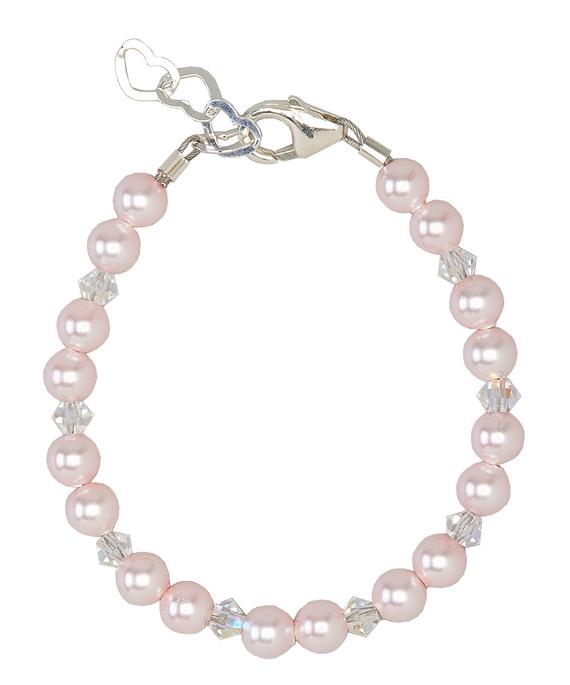 There are two types of pearls – real and synthetic.
Both are stunning and eye-catching. But when you rub them against your teeth, you will never know for sure if the pearl bracelet on someone`s  wrist is real or fake.
There are also different sizes and even shades of pearls.
Best of all, pearls can be worn with everything from formal dresses to blue jeans.
Silver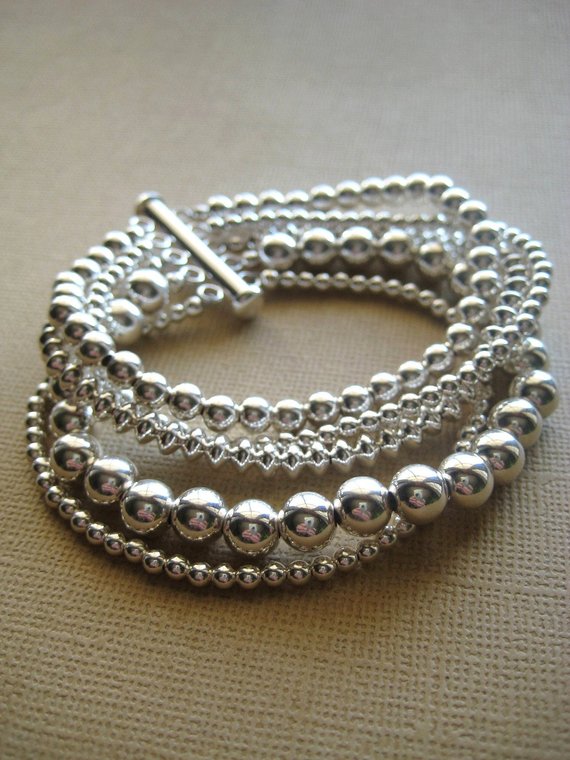 Silver is a very strong materials to make bracelets out of It is an attractive material that will make people notice the jewelry you're wearing.
Silver comes  in numerous grades and strengths, which means you can always find something within your price range, and the color guarantees that they will match everything you wear day after day.
Plastic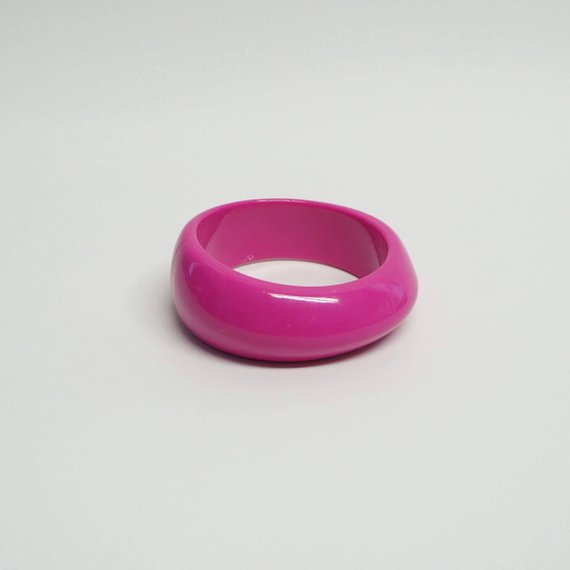 Bracelets made of plastic are very flexible, inexpensive jewelries usually used to symbolize an interest in a particular cause.
They are available in so many colors.
Fabric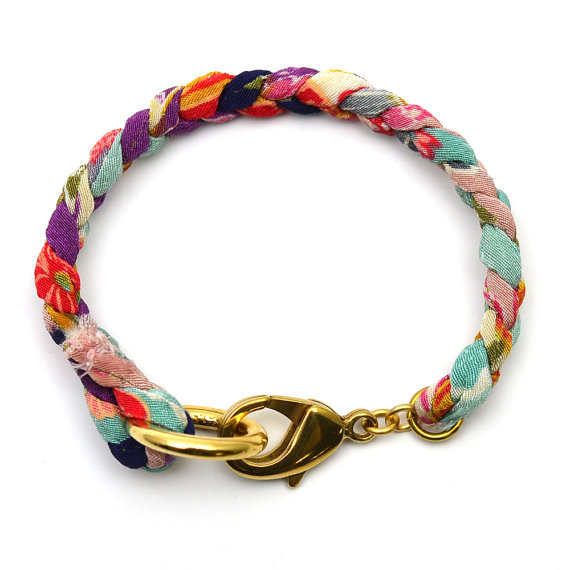 All types of fabric can be used for bracelets.
Broadcloth, cotton, wool, and even satin or silk are fabrics that are very typical for making bracelets.
There is a great variety in designing such kind of bracelets.
That is why they express your personality in a best way.
Crystals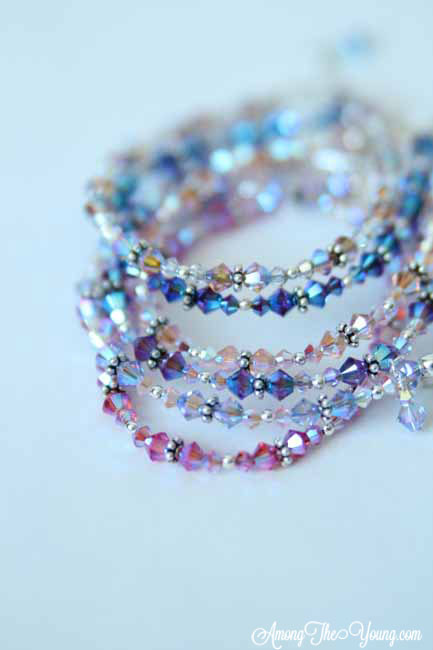 Crystals come in so many options to guarantee you to get something you really fall in love with.
Crystals can be real or synthetic.
Regular crystals can be quite expensive but  it is hard to tell which crystals are real and which are synthetic.
Choosing either of these types of crystals will provide you with a bracelet you'll love, and it is good to know you'll always be satisfied with your bracelet in the end.
Stainless steel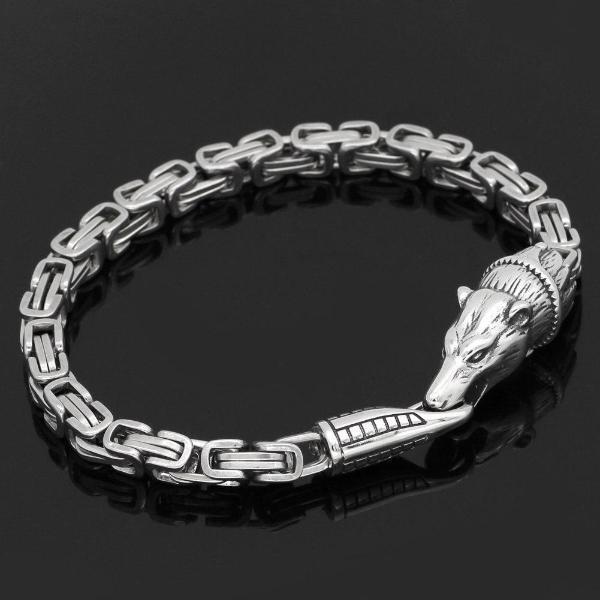 This material is commonly used for spacers, balls, and charms that are placed on the bracelet along with other materials.
Stainless steel is strong, but can be etched with names or different designs.
So, it is a perfect material for more personalized bracelets.
Bands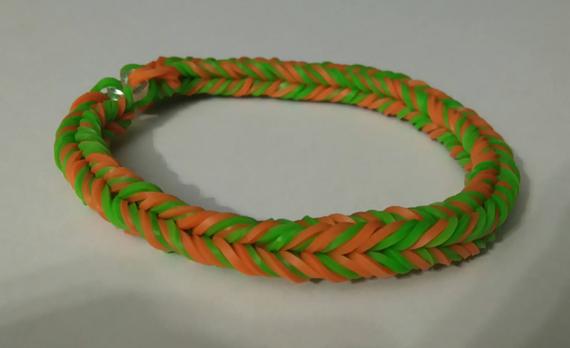 Slap bracelets are composed of a simple metal band which can hold two shapes, straight and circular, usually covered over with fabric or a rubbery plastic.
Wood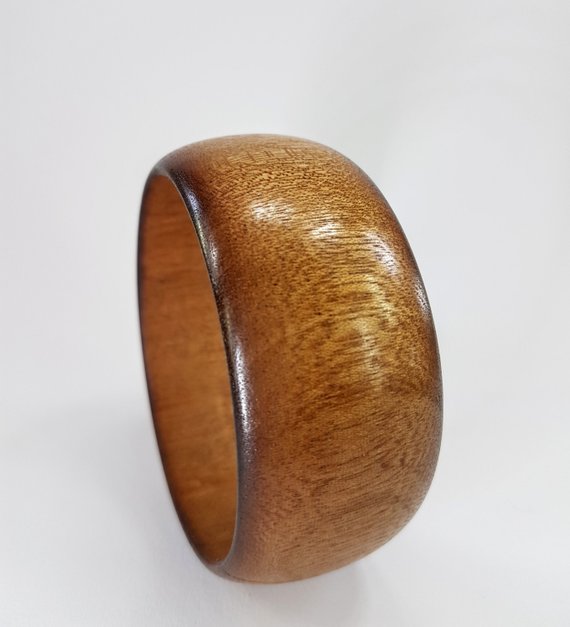 Wood beads come in a wide variety of shapes, colors, sizes and styles.
When used in jewelry-making, wood beads provide a warm and organic feel to any piece.
They are extremely versatile and can be mixed with other types of beads.