Marilyn Monroe said: heels are a woman's best friend!
I am sure there isn`t any woman that thinks in a different way.
You as a whole may have different priorities but should confess how happy you are with your brand new heels.
The right kind of shoe can boost your confidence, transform your look and make heads turn as soon as you enter the room.
There is no second chance to make first impression.
Heels will help you in any situation – it`s a proved fact.
The only question is: which ones are best for you?

There are so many types of heels.
There are so many types of high heels. There are so many types of heels names.
When it comes to heels, the shopping aisles are broader than one might think.
Whether you're after extravagant stilettos, elegant pumps or stylish boots, you can be sure the word of fashion will have you covered.
When choosing your next pair of shoes, these are the different types of heels you should know.
Types of Heels
Most of us can probably only differentiate between two or three different types of heels.
However, there are in fact, a great number more.
Without realising, most of them have probably crossed your path already.
To get your fashion A-B-C up to speed, we have listed the most common types of heels below.
1. Ankle Booties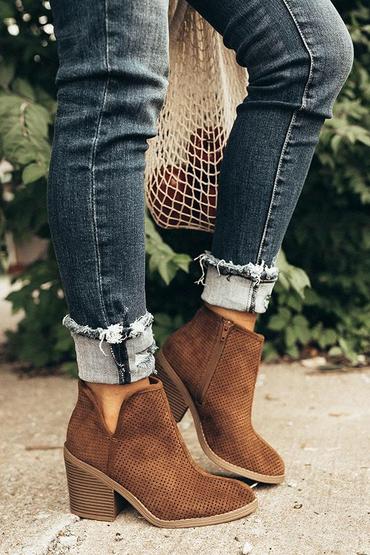 Photo: Credit
These types of women heels are simply boots that come up only to your ankle.
They are perfect for women who addore boots but don't like the feel of the boot all over their legs.
This helps you feel your legs less restricted, which makes ankle booties perfect for them.
Nowadays, boots are very popular.
A lot of ankle booties have stylish high heels that give them an extra special look.
Best of all, ankle booties can be worn not only in the fall and winter but in the spring as well.
2. Ankle Strap Heels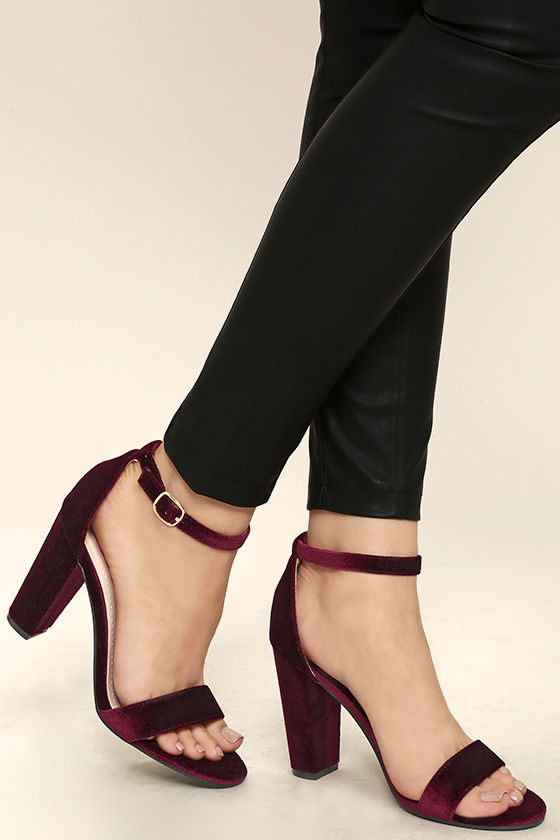 Photo: Credit
These types of footwear heels with ankle strap heels are very popular nowadays.
Their basic feature is a strap that wraps around your ankle.
This makes you feel more comfortable and secure, making these types of shoes very easy to walk in.
They vary not only in different lengths, but also in a wide variety of styles and designs to suit everyone's preferences and tastes.
3. Ballroom Dance Shoes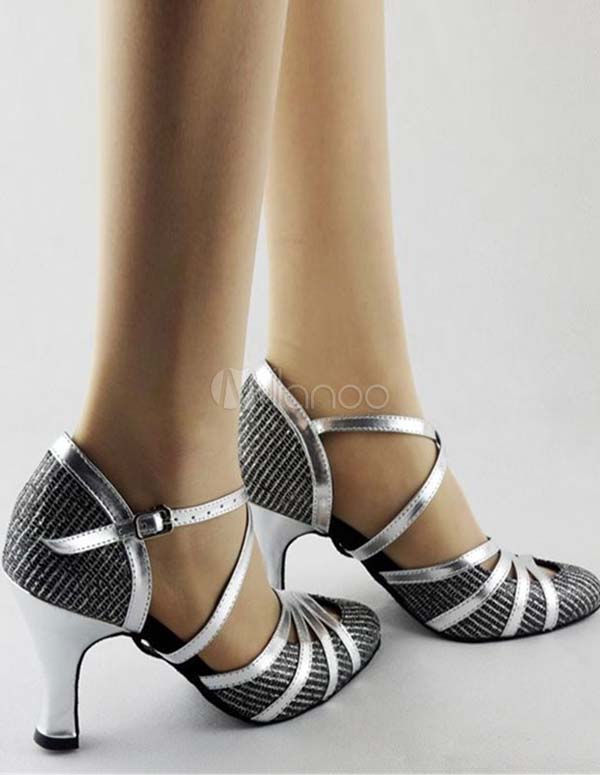 Photo: Credit
The heels on these shoes are always very stylish and come in various heights, however, since the shoes are made for dancing, the heels do not usually get taller than two inches.
Ballroom dance shoes usually have a lot of straps to make dancing more fun and stylish at the same time.
These heels have become especially popular at weddings.
The size and shape of the heel is always specifically made to provide the wearer with a little vertical lift, making their efforts at dancing a little easier.
4. Basic Pumps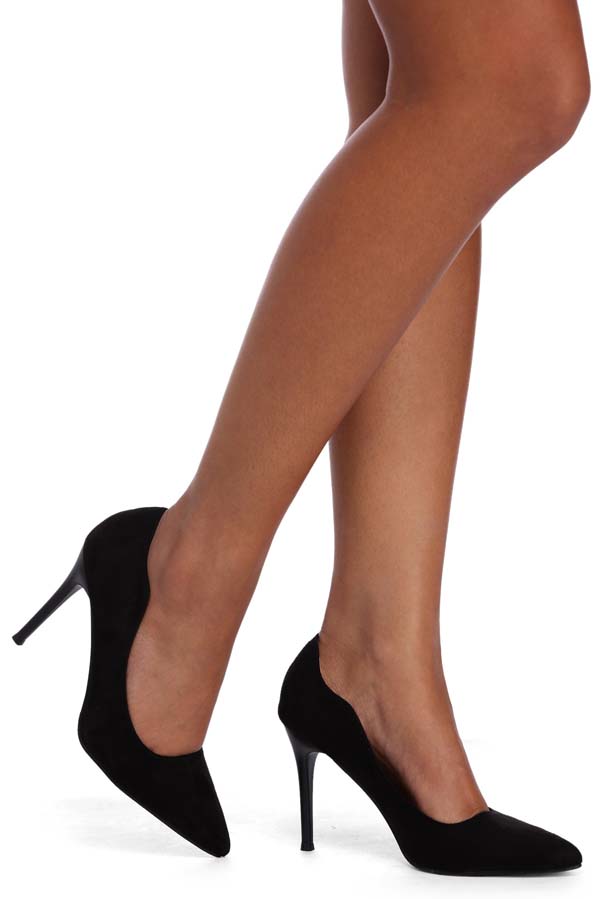 Photo: Credit
Also known as simply high heels, pumps are usually wider and between 2 and 3 inches in height.
They're typically low cut around the front.
5. Chunky Heels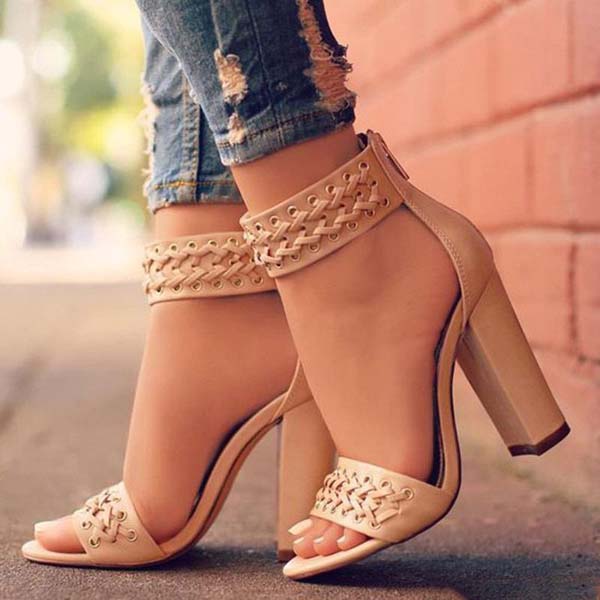 Photo: Credit
This is another type of heels for women.
This is the general term for any heel with a wider base that is typically square.
They're usually on the short to medium side.
Their basic feature is that provide more stability than traditional high heels or stilettos.
6. Comma Heels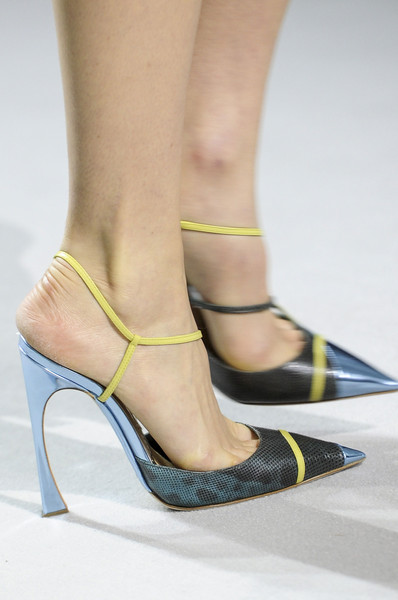 Photo: Credit
Think of the comma.
Now line that up with the heel of a shoe, and you have a comma heel!
This fashionable heel is, as the name reveals, shaped like a comma.
Its unusual crescent form is a fashionable statement and it is incredibly eye-catching.
7. Cone Heels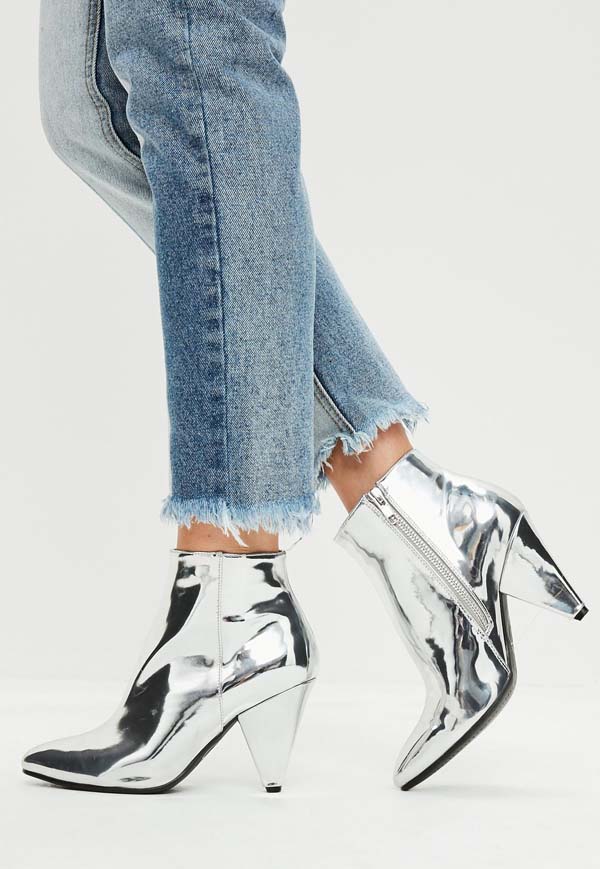 Photo: Credit
Cone heels are so named because of their cone-like shape.
These heels are narrow at the base and get wider towards the sole of the foot.
If you picture an ice cream cone on the very bottom of a shoe, you can get some idea of what cone heels look like.
The cone heel is defined by a thick, sturdy base for a secure stand and a narrow, delicate tip.
This makes the sense of a incredible comfort.
Cone heels can be used for all kinds of heeled shoes and can come in various heights.
This heel style is versatile and timeless.
It catches your eye immediately.
8. Cork Heels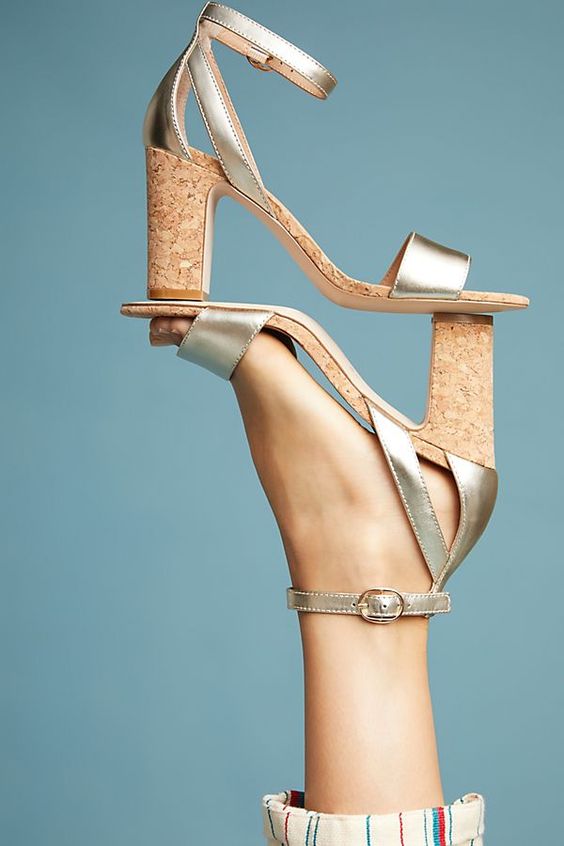 Photo: Credit
These type of shoe heels vary in all sizes and thicknesses.
The basic material they are made of as the name implies is cork.
Although the cork material is made specifically for these types of heels and are therefore very strong, it also makes for a more cushioned, softer, and more comfortable step.
9. Corset Heels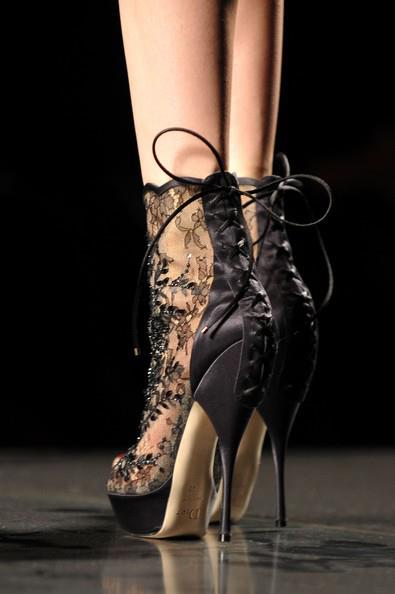 Photo: Credit
These heels look similar bootie.
There is only one difference – the two sides of the heel are tied together.
This feature makes the look of these fabulous heels unique.
They look like a traditional corset.
The heels are fashionable, eye-catching, and a bit unique, so if you're into fashion, this is the heel for you.
10. Cut Out Heels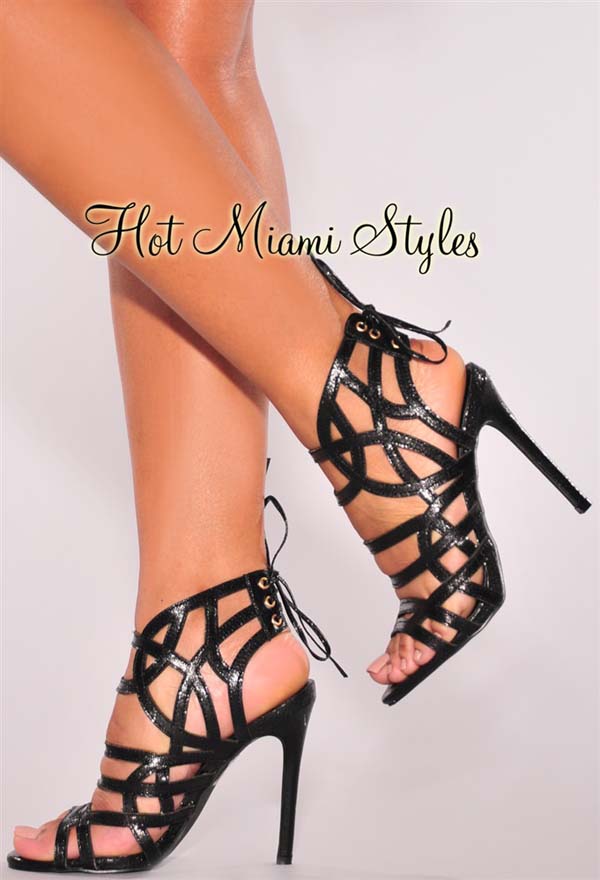 Photo: Credit
Getting more on the funky, cool side of high heel types, cut out heels are any type of heel that has a portion of the upper cut out for effect.
These heels can vary in heights, but their purpose in made is mainly for stylish and fashionable look than anything else.
That is why they have a part of the upper section cut out in a certain shape.
The cut out is fashionable and elegant but fun and the rest of the shoe can be any style or design you want it to be.
11. Espadrille Heels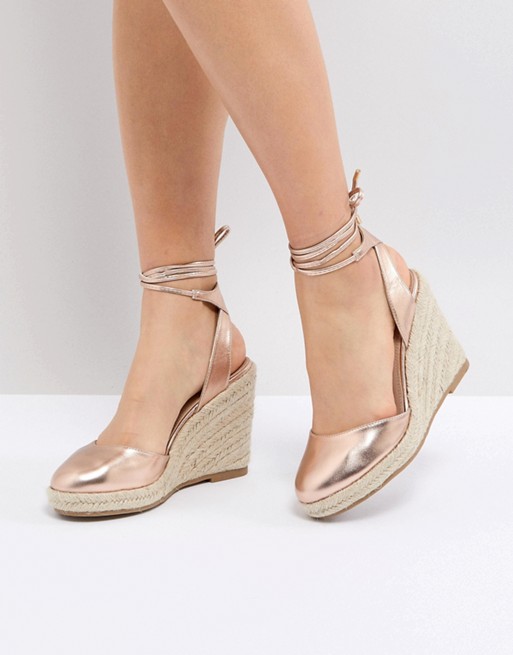 Photo: Credit
These types of women shoes have an upper section made of fabric and a sole made of fiber and plaited.
The heels are generally flat.
These feature makes them very casual and comfortable look.
These shoes can have either a wedge base or a regular heel.
They are suitable for every day wear just because they are extremely comfortable.
But because of their unique style they make great impression and are best way to express your personality.
12. 
Decorative Heel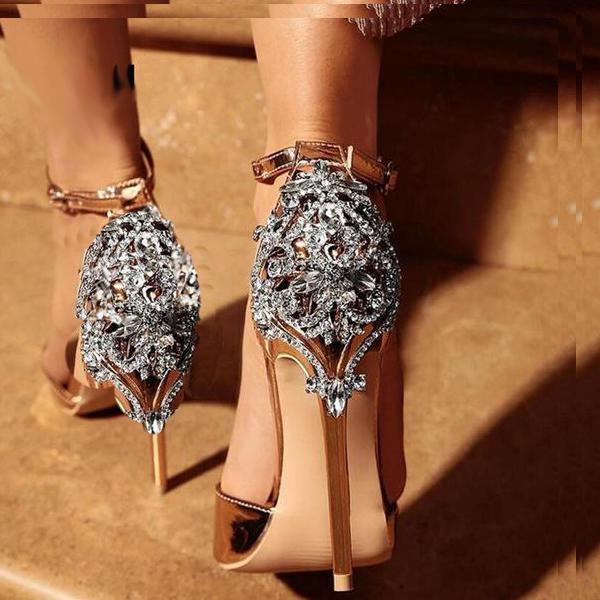 Photo: Credit
Is there anything more dreamy than a beautifully decorated heel?
It's amazing what happens when shoe designers let their imagination run wild.
If only we could wear pretty little things like this every day of the week.
13. Fantasy Heels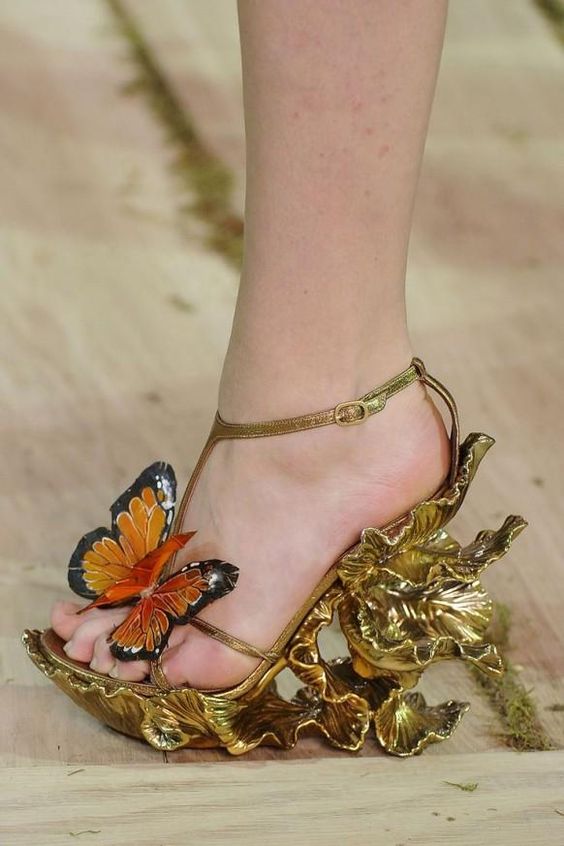 Photo: Credit
Here's the wildcard heel type to cover all of the crazy designs out there.
There are so many types of heels you could never think of in your head, and yet they do exist.
We're not sure who wears them other than maybe Lady Gaga, but they do exist.
14. French Heels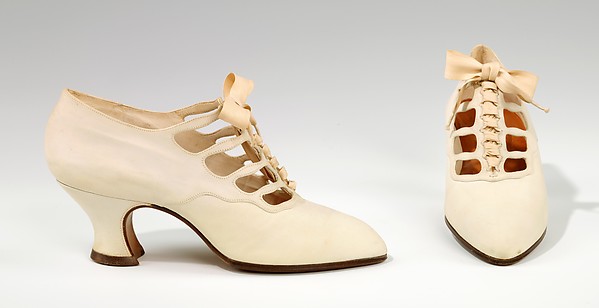 Photo: Credit
Also known as Louis Heels or Pompador Heels, these are similar to spool heels wherein they are short but have some curve to the heel.
15. High Heel Boots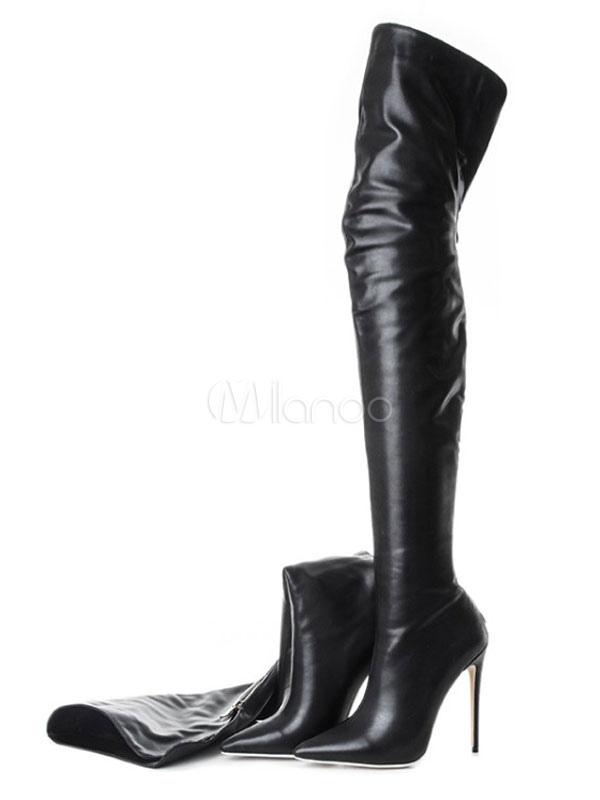 Photo: Credit
Steve Miller said, "in the wintertime when all the trees are brown, wear high heeled boots".
So the fashion industry has created the right option.
These are high heel boots.
But these babies pair well under or over jeans or even with a skirt or dress.
16. High Heel Sandals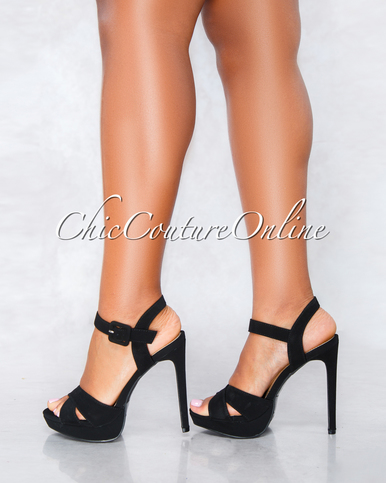 Photo: Credit
High heels come in all kinds of shapes and heights.
Every heel of at least four inches or more can fall into this category.
The most common types of shoes worn with a taller heel are pumps, stilettos, and heeled sandals.
17. Kitten Heels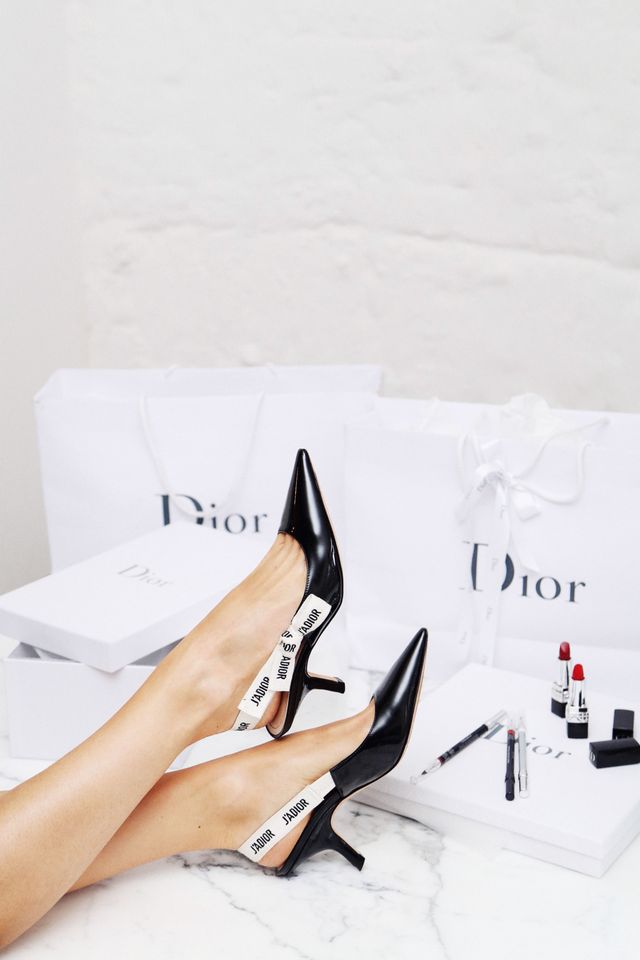 Photo: Credit
These types of foot heels are perfect in case you're uncomfortable walking in higher heels, or if you're on the taller side but don't want to abstain from wearing pretty heels because of it.
This type of heel is typically thin and always below three inches. They look extremely gentle in style being not at last comfy.
18. Mules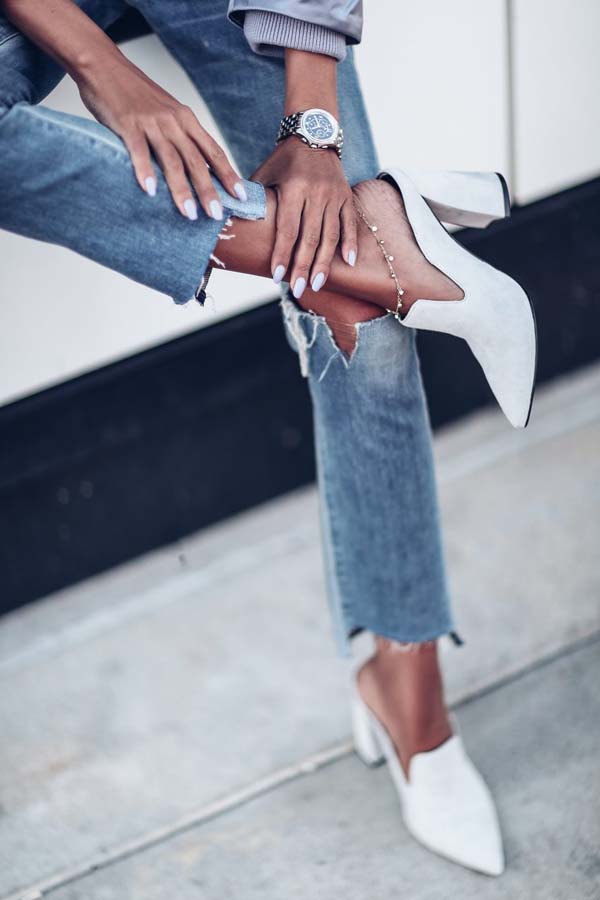 Photo: Credit
Mule heels are any type of heel that comes up high over the top of the foot.
You could have an open or closed to mule; the height of the heel can vary.
19. Oxfords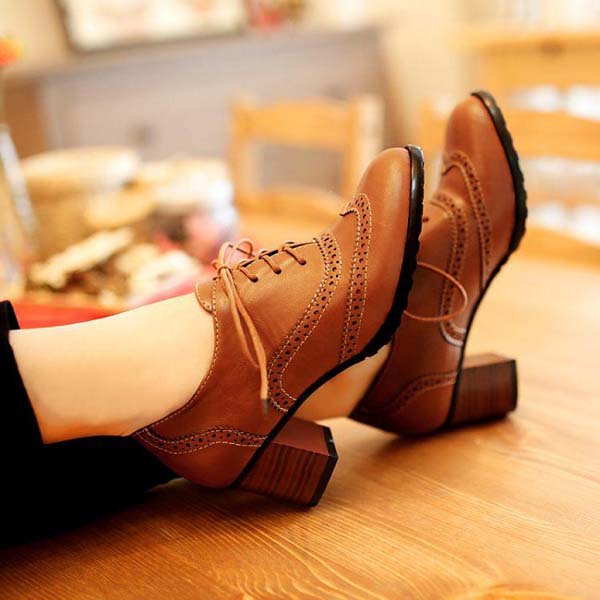 Photo: Credit
Oxford-style shoes looked like shoes you'd wear to classes at a fancy university and were very thin and flat.
Nowadays, however, some Oxfords have heels with a little bit of height.
But in general they are never too high. All Oxford heels are flat at the base.
This gives them a look unlike most other shoes.
Oxford shoes are practical and sometimes even sophisticated.
But their basic feature is that they are extremely comfortable.
These type of women heels are very popular, even with people who have never before attended college.
20. Peep Toe Shoes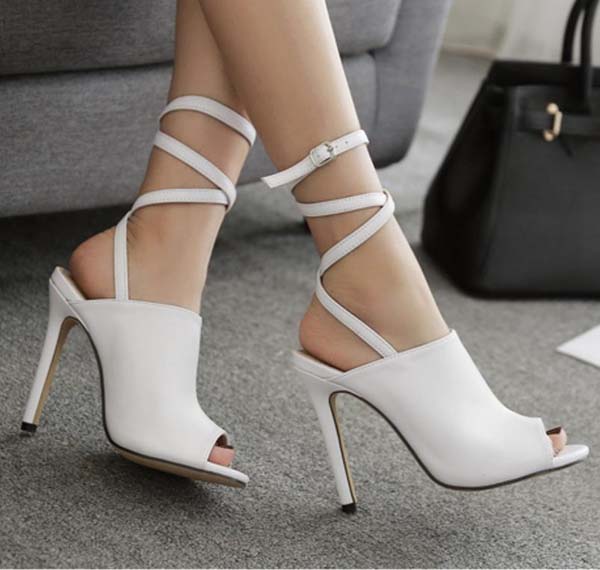 Photo: Credit
Somewhat of a tease, peep toe heels come in all shapes and sizes.
All they need is for a pop of your colorful toenails to show to be a peep toe!
21. Platform Heels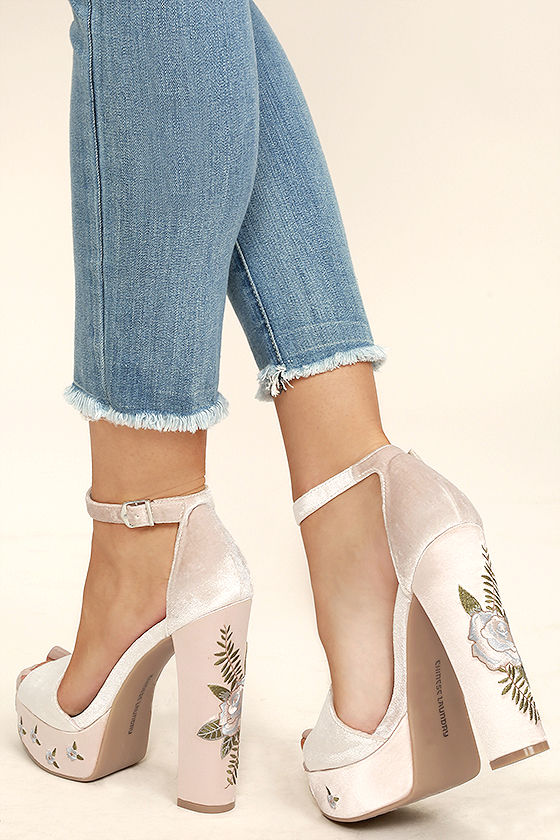 Photo: Credit
There is a great variety in these types of footwear heels in high.
You can see platform heels from short to tall.
The main feature is that the part of the shoe under the sole is thicker.
Many say this makes the higher heels more comfortable because there's less of a height differential between the back and front of the foot.
22. Slingback Heels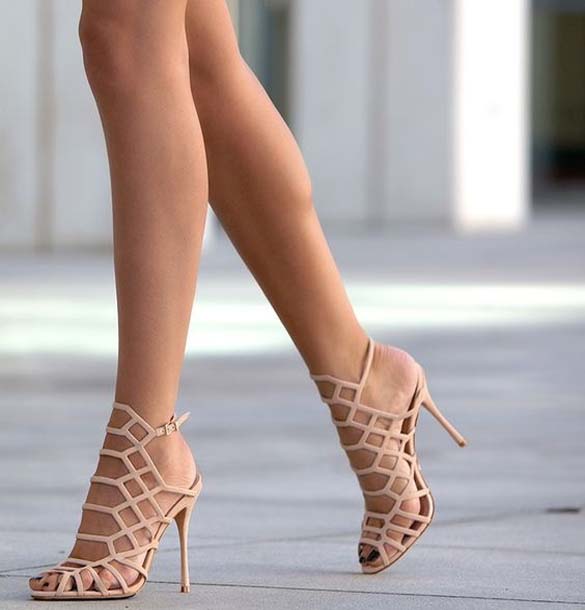 Photo: Credit
The sling back heel just has a strap that goes around the back of the heel.
This provides a more elegant look while still achieving the function of stabilization.
23. Spool Heels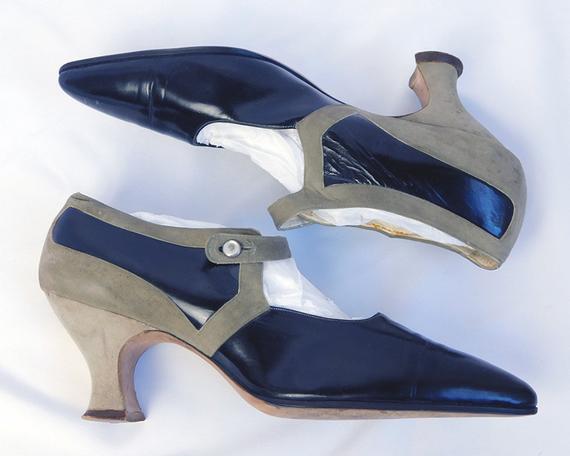 Photo: Credit
This decorative type of heel originates from Europe during the Baroque and Rococo periods.
Its hourglass shape resembles the spool of an old spinning machine, which is where this heel got its name.
These heels are thick at the sole of the foot, narrower in the middle of the foot, and slightly wider at the base of the foot.
A lot of old-fashioned, ankle-high boots had this type of heel because it accentuates the design of the boot.
Spool heels can be found on boots, pumps, and regular high heel shoes, and they lend some ambiance to any shoe that they are on.
24. Stilettos Heels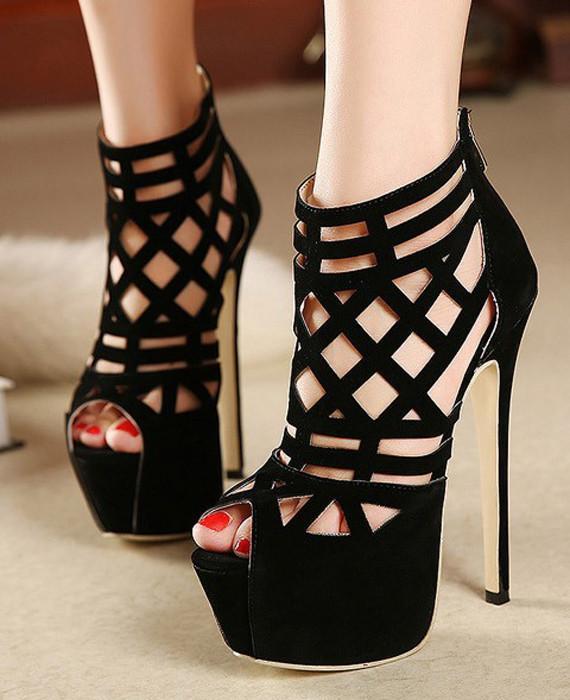 Photo: Credit
The highest of all the high heels, stilettos can reach up to 8 inches.
While these heights can cause problems walking for many, it's a worthy skill for the lengthening effect they have on one's legs.
Note: many stilettos are also platforms due to the height (see below for platforms).
25. Wedge Heels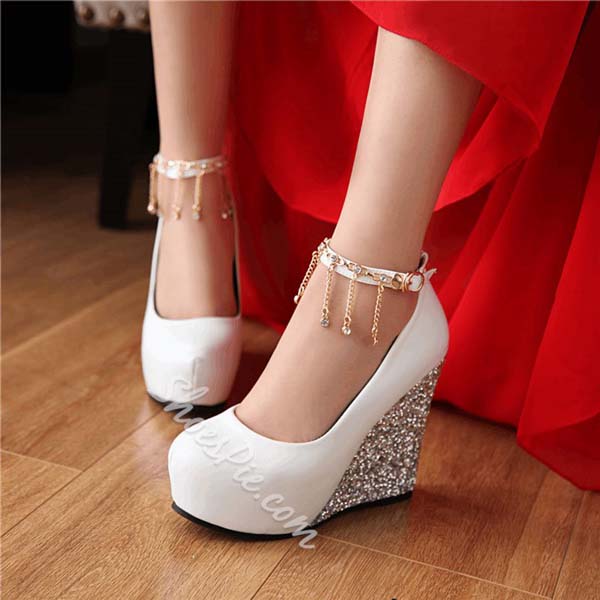 Photo: Credit
There are two different types of wedge shoes: wedge heels and wedge sandals.
Wedge heels are flush just like a high heel would be, and there is no separation from the heel to the sole.
26. Wedge Sandals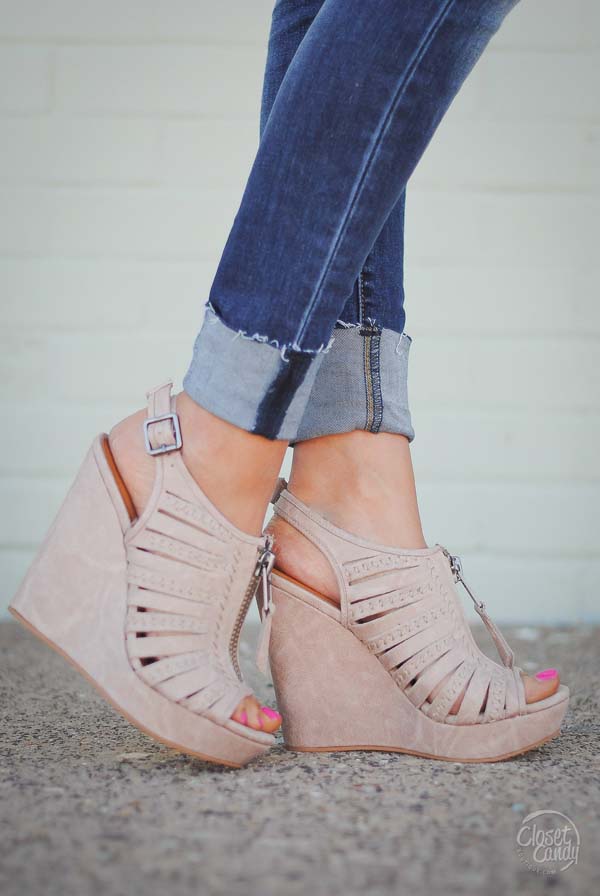 Photo: Credit
There are two different types of wedge shoes: wedge heels and wedge sandals.
Wedge heels are flush just like a high heel would be, and there is no separation from the heel to the sole.
Materials
Cork
Photo: Credit
Cork is one of the most popular materials that has been used in various types of shoes since the earliest 1300s.
It is a perfect material for heels because of its features.
It is flexible enough to give flexibility.
It provides the heel to bend a little bit. It also protects the shoe.
This as a whole gives to the shoe a great comfort to walk in. It allows for a more natural walking motion.
This is the biggest advantages of choosing cork for the heels.
Leather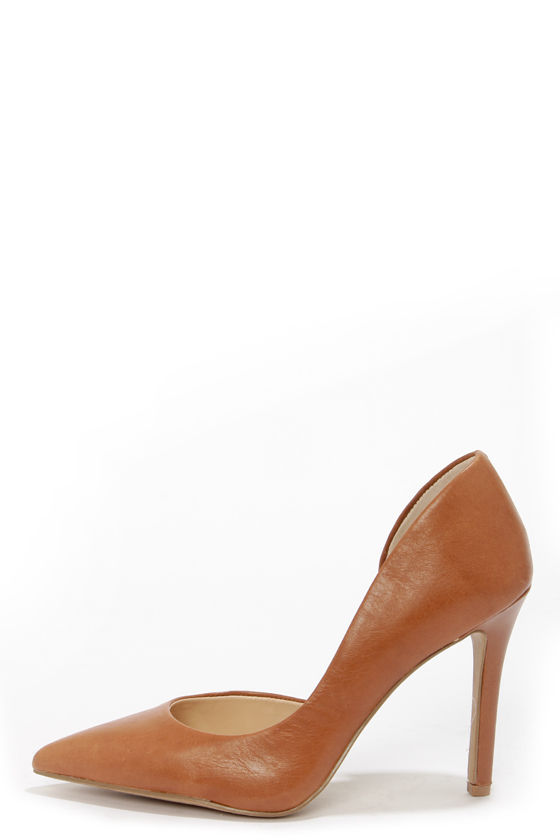 Photo: Credit
There are so many of types of leather that can be used to make heels for shoes.
This includes a soft Italian leather that is usually thin, but extremely durable and another type leather that is very thick.
Some leather heels have been produced by thin rubber in order to protect the heel and make traction better.
Other types of women heels are made out of a mixture of rubber and leather.
In these types of heels, however, the majority is made of leather, while the sole of the foot often has a rubber insert.
Plastic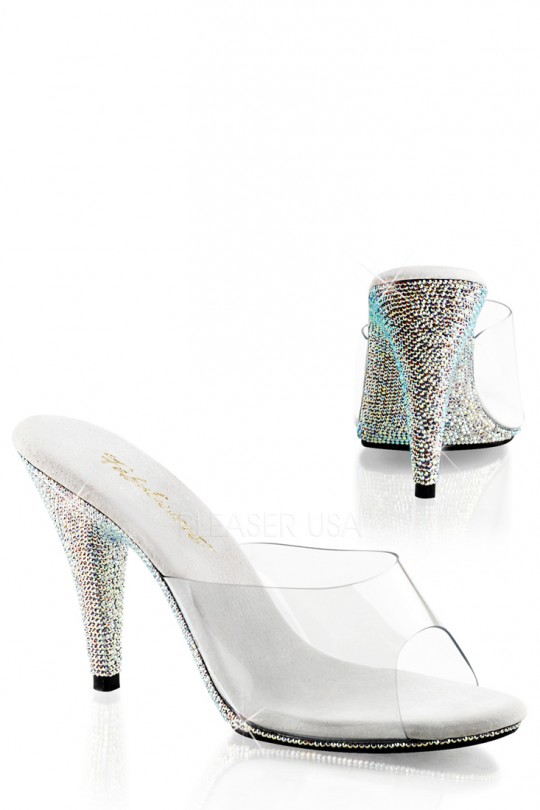 Photo: Credit
Almost all heels are made of a tough plastic, then covered with a material that matches the shoe's uppers.
Because it is lightweight and inexpensive to work with, plastic is the perfect material to use when making shoe heels.
Polyurethane (PU)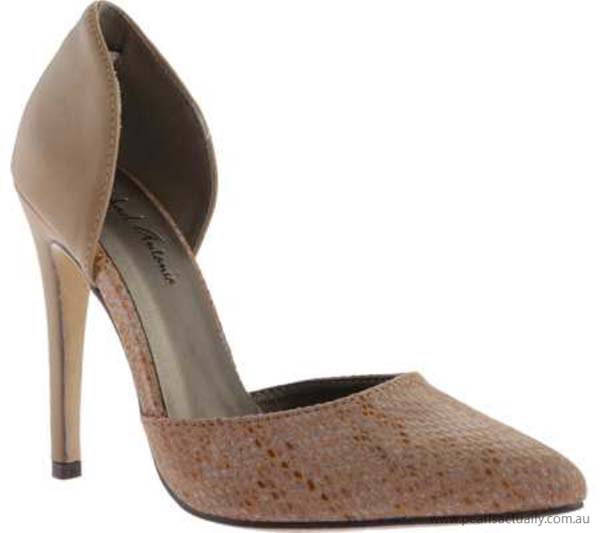 Photo: Credit
Polyurethane has almost the same characteristics just like leather, but there are some basic differences.
It is an artificial leather that is used not only in heels.
The greatest advantage of PU is that it is not so expensive as leather but has almost the same characteristics.
Polyurethane is also easier to clean than leather, but like other products, heel manufacturers have to decide for themselves which material to use when making these products.
Rubber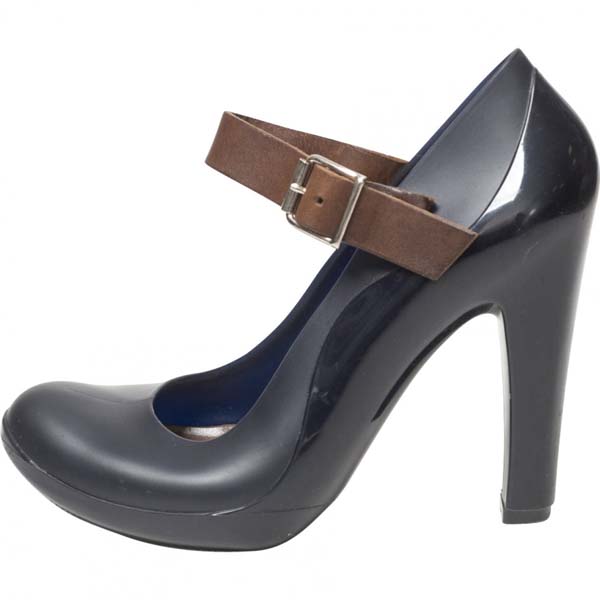 Photo: Credit
The rubber is another type of materials that is used in heels production.
This material is a natural product and has been used for many years.
It is usually a combination of rubber compounds and synthetic rubber.
These forms include a carbon rubber, which is a mixture of carbon and synthetic rubber; solid rubber, which is made from synthetic rubber and natural rubber; DRC, which is a solid rubber that has additives added to it in order for the heel to be more flexible; and a product called Duralon, which is a combination synthetic rubber that is very soft and produces great traction; and gum rubber.
The latter is not always used because it is less durable than other types of plastic, although it produces great traction, which is why it is used more often on the bottom of sports shoes.
TPR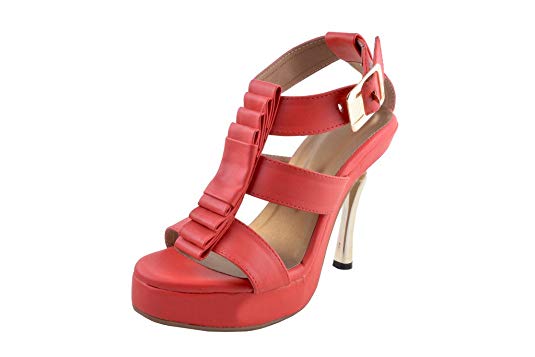 Photo: Credit
TPR stands for thermoplastic rubber.
The TPR used in shoe heels usually consists of a group of copolymers, known as thermoplastic elastomers, or TPEs.
Since the 1960s, TPR has been used to make different types of heels, in part because it is inexpensive, durable, easy to recycle, and comfortable.
Velvet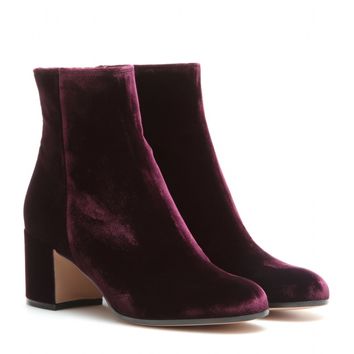 Photo: Credit
It can also be its color, pattern, heel height, and material.
Recently, velvet heels and shoes have been coming back into style, and we couldn't be more grateful.
Wood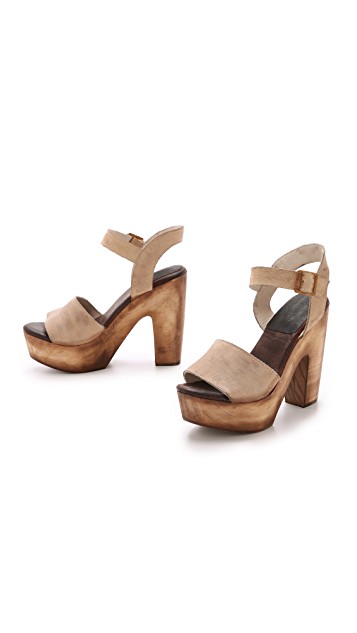 Photo: Credit
This is a common material for manufacturing heels for shoes.
There are so many types of wood that is used – alder, maple, cherry, poplar, and walnut.
The weight of the wood is actually more important than the hardness of the wood.
Lighter woods work better than heavier woods.
The companies that make wooden heels usually insert a layer of rubber at the bottom of the heel, both to protect the wood and for extra comfort while walking around in the shoes.