It happens to the best of us: fueled with excitement for the upcoming bonanza, we decide to wait until after the presents are opened to make or eat Christmas breakfast. But then there are toys to play with. And all of a sudden it's nearly noon and everyone's hangry.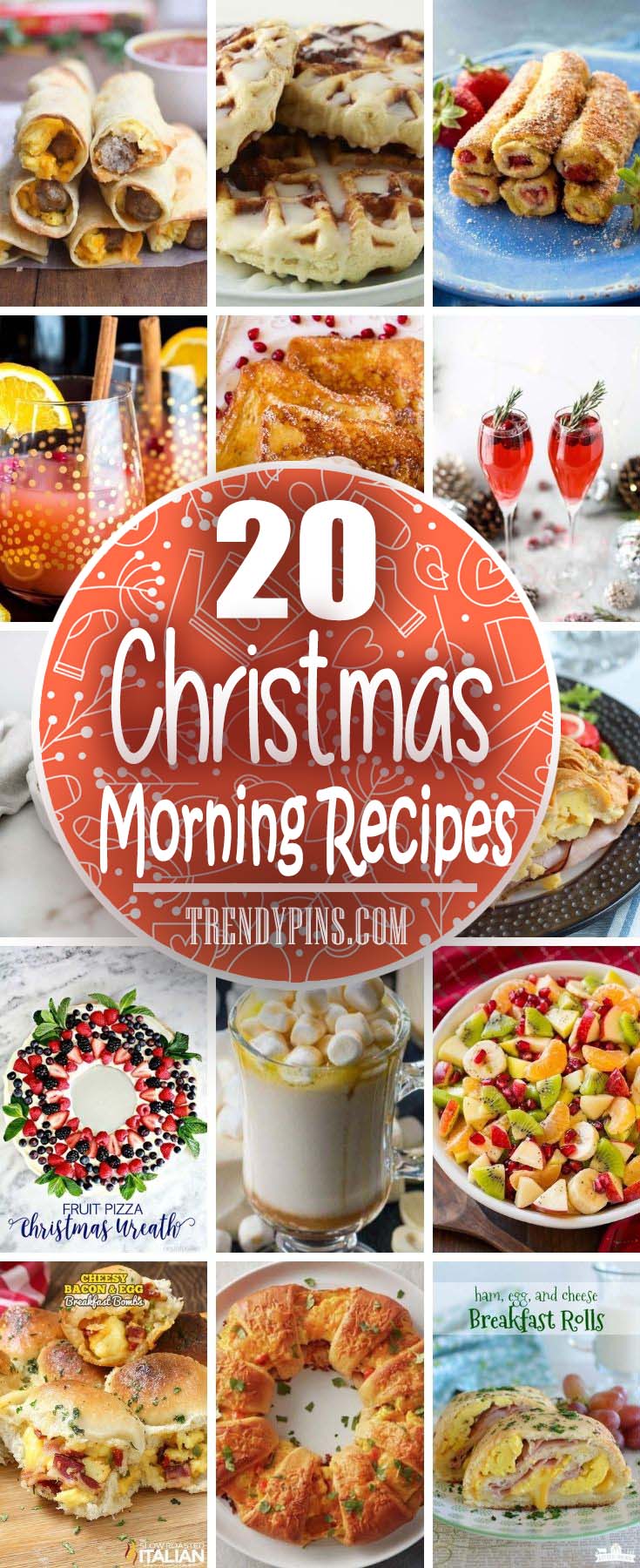 Don't forget to PIN this image for quick access to all these ideas!
The smart thing to do? Plan ahead and have one of these delicious, easy-to-make breakfasts ready to go, along with plenty of coffee. Then insist that everyone eats a little something first. You'll all feel better. Especially if you're not having your big Christmas dinner until later in the day, these breakfasts will keep you going through hours of play.
Sandwiches
Bacon, Egg and Cheese Brunch Ring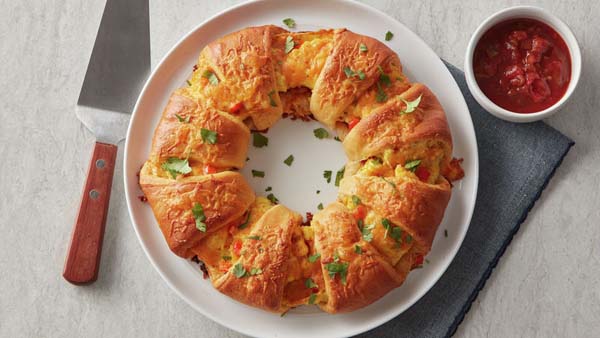 via Pillsbury
This Christmas breakfast really looks so nice. That bacon, egg and chees brunch ring contains all the necessary ingredients to meet everyone`s requirements. You can prepare it at the previous night, freeze it, and lake the next morning. This will save you time and give you full enjoyment.
Cheesy Bacon and Egg Breakfast Bombs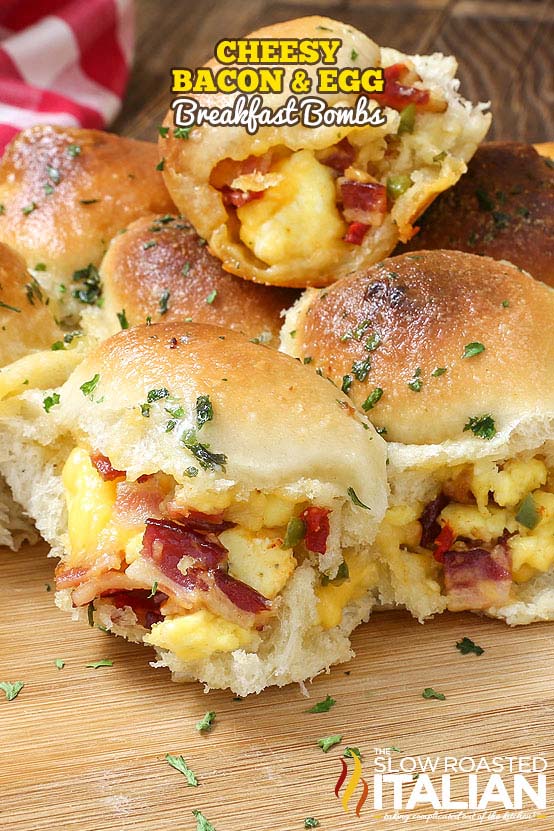 The ingredients are almost the same as the previous proposal of us, but the form is different. This breakfast needs to be baked. It is in the perfect form. Divided in the personal portions called bombs. There will be enough bombs for the whole family. Soft and warm last but not least extremely tasty.
Egg and Sausage Breakfast Taquitos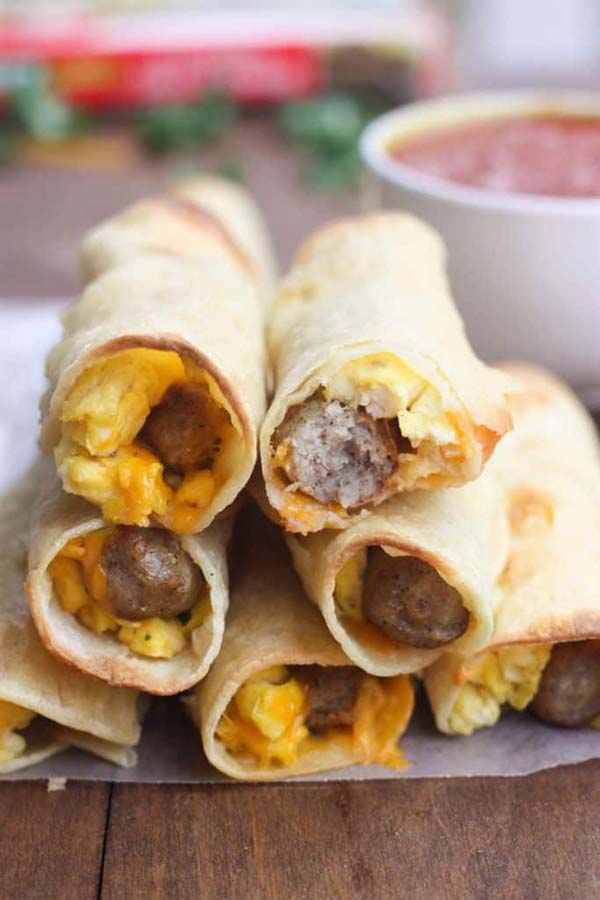 via Tastes Better From Scratch
Taquitos in any filling is a brilliant idea for every meal. They are easy to be prepared and also so tasty. Here is our proposal for a Christmas morning breakfast. Taquitos with egg and sausage. These ingredients are ones of the most preferable. Go for that idea and you will see the result.
Ham, Egg and Cheese Breakfast Rolls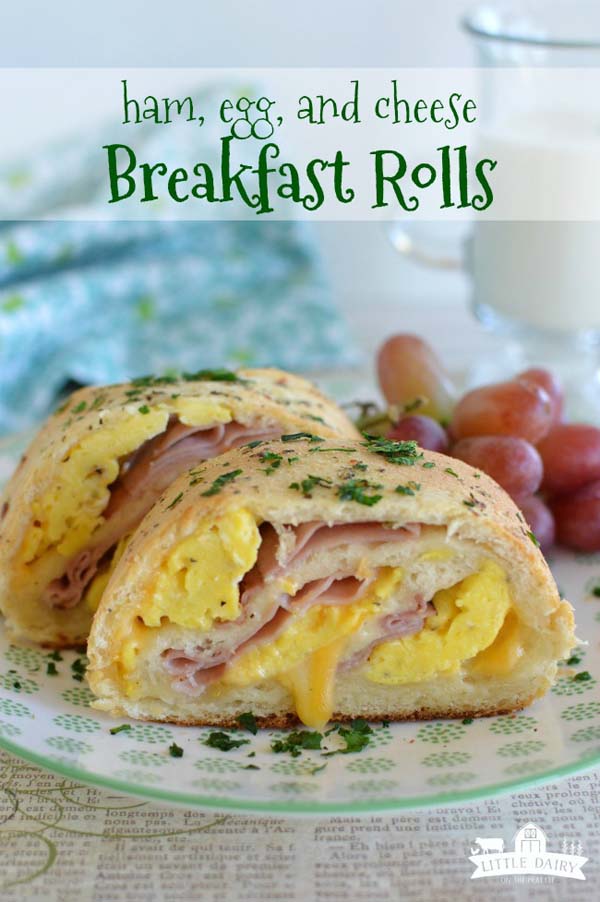 via Little Diary on the Prairie
The same ingredients but in a different form. You can be definitely sure our ideas are full of imagination and creative. They could meet all the requirement of the whole family. They do not only look so delicious but they really are. Ham, Egg and Cheese Breakfast Rolls are such an irresistible idea suitable for any taste. You need just a little time. Check out the recipe below.
Ham, Egg, and Cheese Breakfast Braid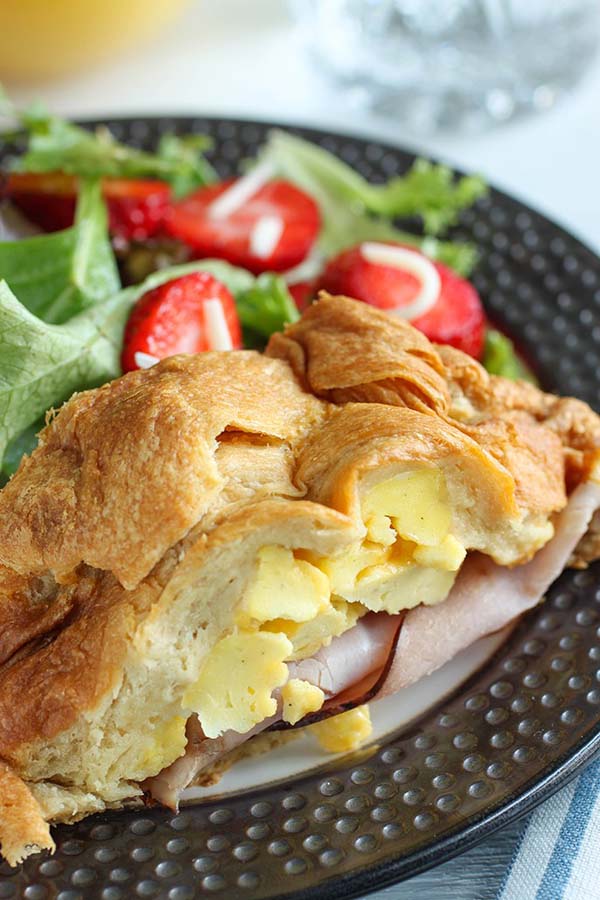 via Fab Fatale
Homemade bread for breakfast is always a good idea. But this version is not a plain bread. It is a Morning breakfast bread full of ham, eggs and chees. All these three ingredients match perfect. The final result is soft and creamy meal suitable for the whole family. Welcome that idea and just spend some time in preparation.
Other Christmas Morning Recipes
If you wish to surprise your family for Christmas we share some other ideas. Check them out. We listed them for you with love and care.
Caramel White Hot Chocolate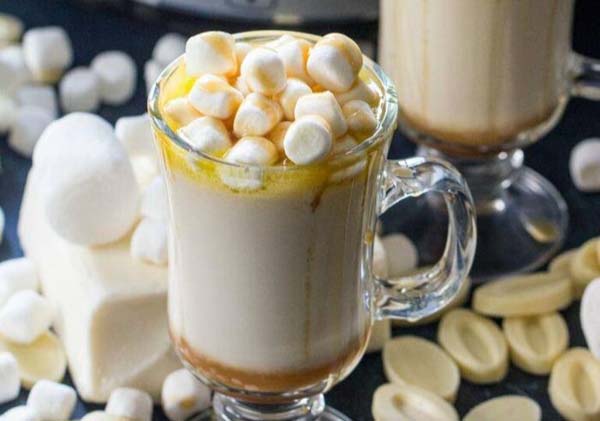 Christmas is that special time when the whole family is together. The usual place that gather us is the fireplace. So, can you imagine sitting in front of the fireplace without a cup of hot drink. I am sure that the answer will be no. So, why don`t you check out this Caramel White Hot Chocolate. It isn`t only look good it tastes good.
Christmas Morning Mimosas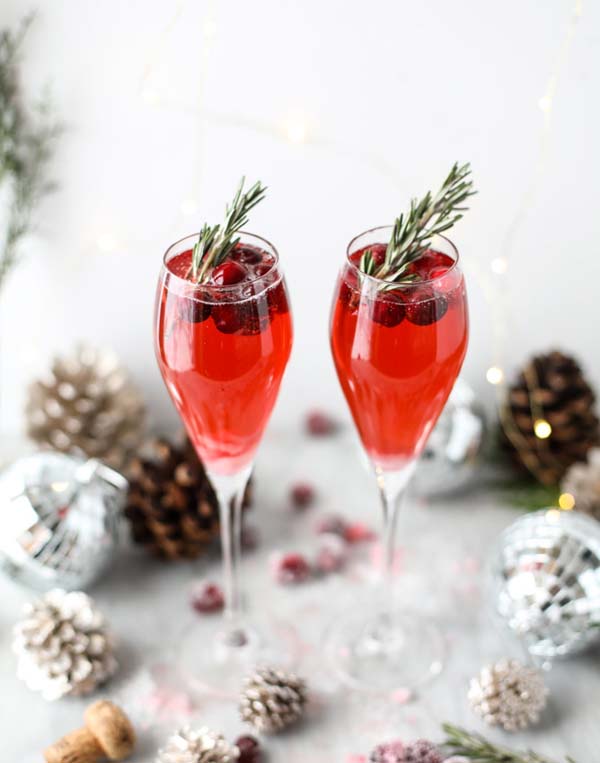 via How Sweet Eats
This is typical Christmas drink. This is the perfect way to say Good morning to the ones you love. It is green and red – the typical colors of Christmas. The taste is so fresh. It is definitely a good beginning for the day. That special day when all have so great expectations. Absolutely fitting to the Christmas mood. Go for that idea. Do not hesitate.
Christmas Wreath Fruit Pizza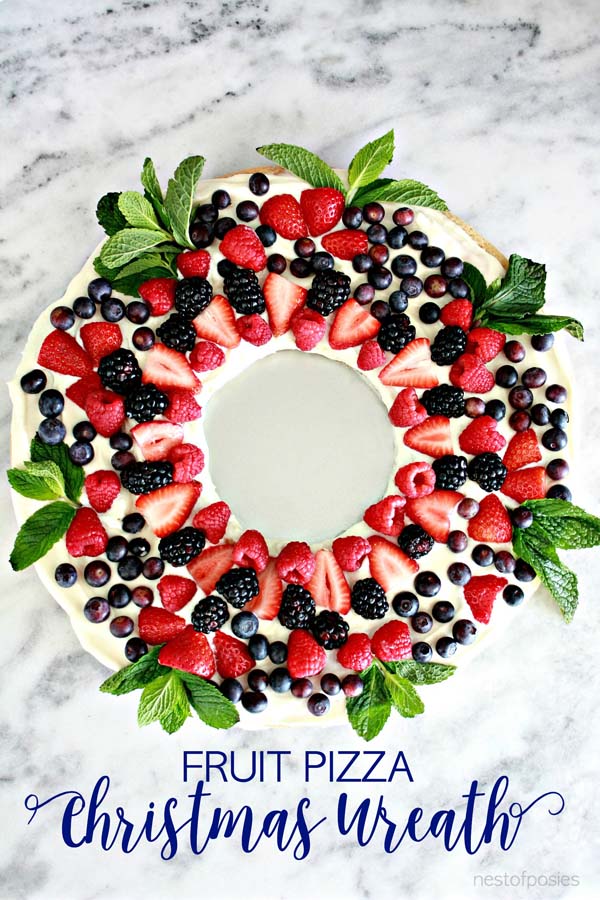 via Nests of Posies
It is a fruit pizza, yes. Break all the rules and make that fruit pizza for the whole family. Christmas is a time for a surprise and hope. That fruit pizza is a full surprise and giving that pleasure while eating it will fulfil you with such a great doze of hope and happiness. Share the moments together eating fruit pizza.
Cinnamon Roll Waffles with Cream Cheese Glaze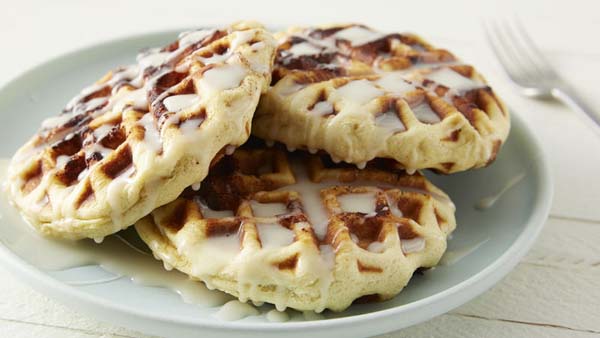 via Pillsbury
Oh yes, you can turn cinnamon rolls into waffles! And its way easier than you think thanks to this genius recipe. We even added a crazy-good cream cheese glaze to drizzle your sweet waffles with right before serving, making this brunch dish an easy-yet-impressive way to win with your party guests or make your kiddos smile on a special Saturday morning.
Cranberry Orange Mimosas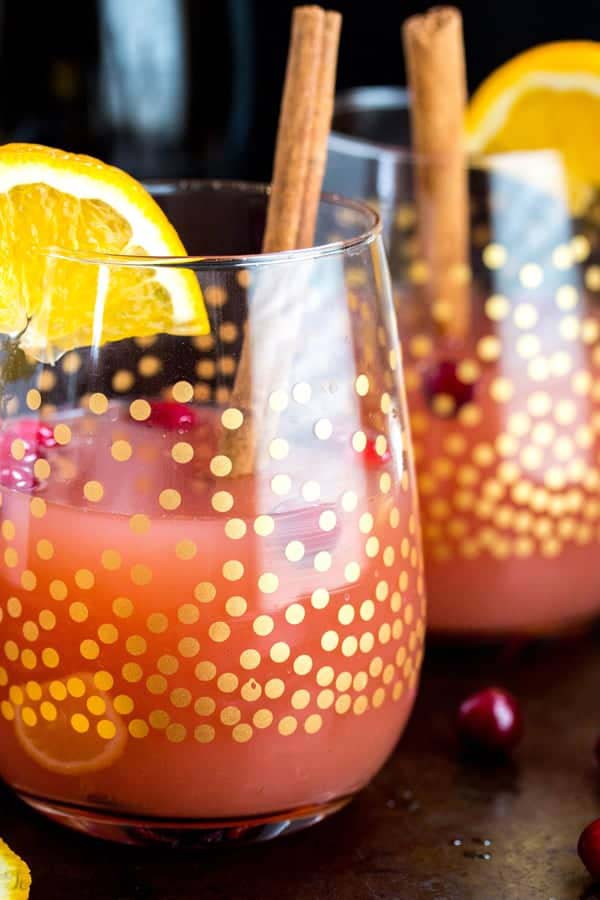 via Tornadough Alli
Here we offer you such an easy recipe that you can make at home. This recipe will bring so much pleasure that will make the whole holiday more exciting. We share it with love and care. Check out the recipe below. Try it and you will assure that this is the perfect drink for that special day of the year. Combine with a cinnamon stick and any citrus fruit.
Egg Nog French Toast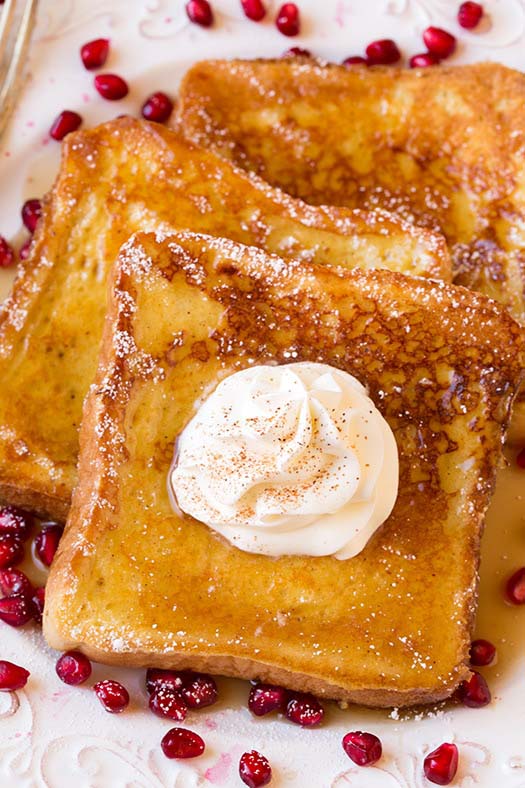 via Cooking Classy
French toasts are one of my favorite. I used to have them for breakfast when I was a child and keep all that feelings of being loved and cared. I am sure most of you have almost the same beautiful memories. So, why do not you share that idea with your family. This is another successful ideal to make the ones you love happy.
French Toast Roll Ups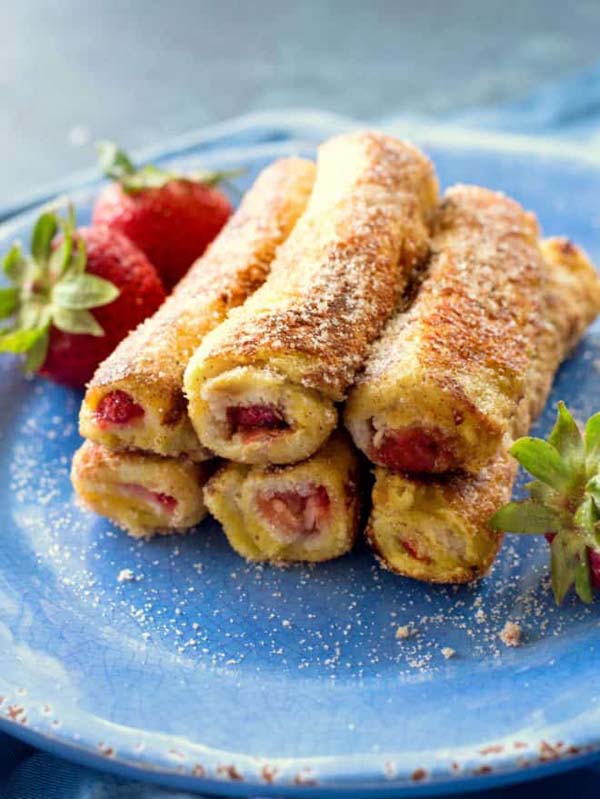 via The Girl Who Ate Everything
The same French Toasts but rolled up. The secret is – imagination and creativity. They look so delicious. Ideal to be made at home, required less time that it is expected and the result they gain is satisfying. Go for that idea and enjoy the result.
Pecan Pie Baked Oatmeal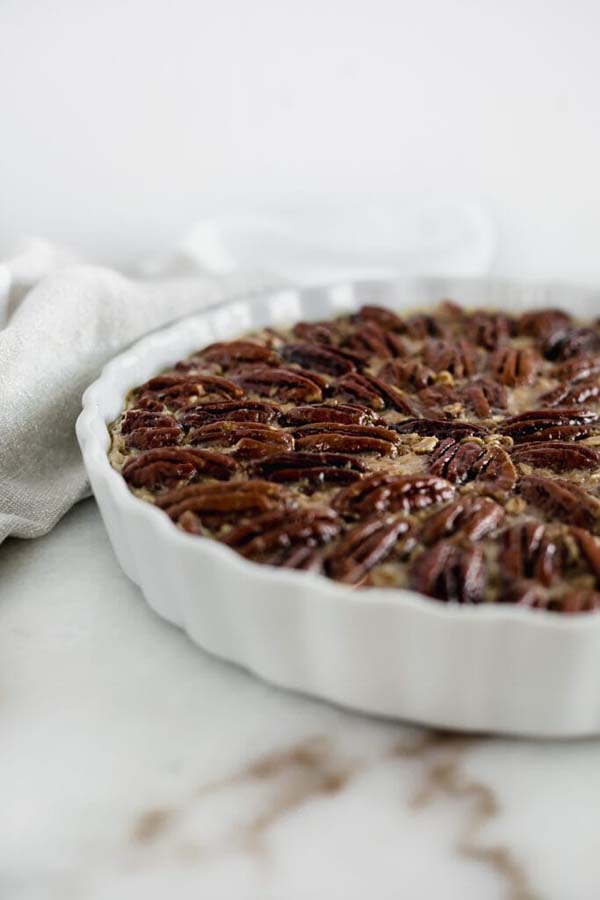 via Lively Table
Nuts and oats are always being considered as a healthy diet. It is the perfect combination between taste and healthy diet option. Use your imagination to decorate that Christmas breakfast and gather the whole family around the table. Share all these cozy moments of a Christmas spirit.
Winter Fruit Salad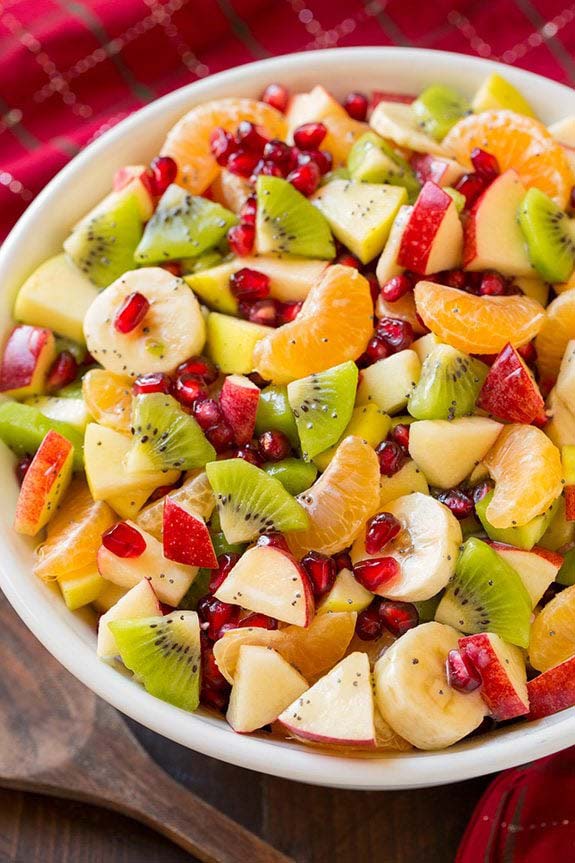 via Cooking Classy
It will not be a healthy breakfast without that winter fruit salad. It is so appropriate for a start of a day. This breakfast gives you so much energy and freshness. I am sure you will check out the recipe. That salad in the picture is full of color.