Cooking at home could be simple fast and even pleasant when you're stocked up. Every housewife should have on hand some basic items at all times; those that your arm practically reaches for on autopilot (thank goodness for muscle memory) as soon as you walk into your kitchen.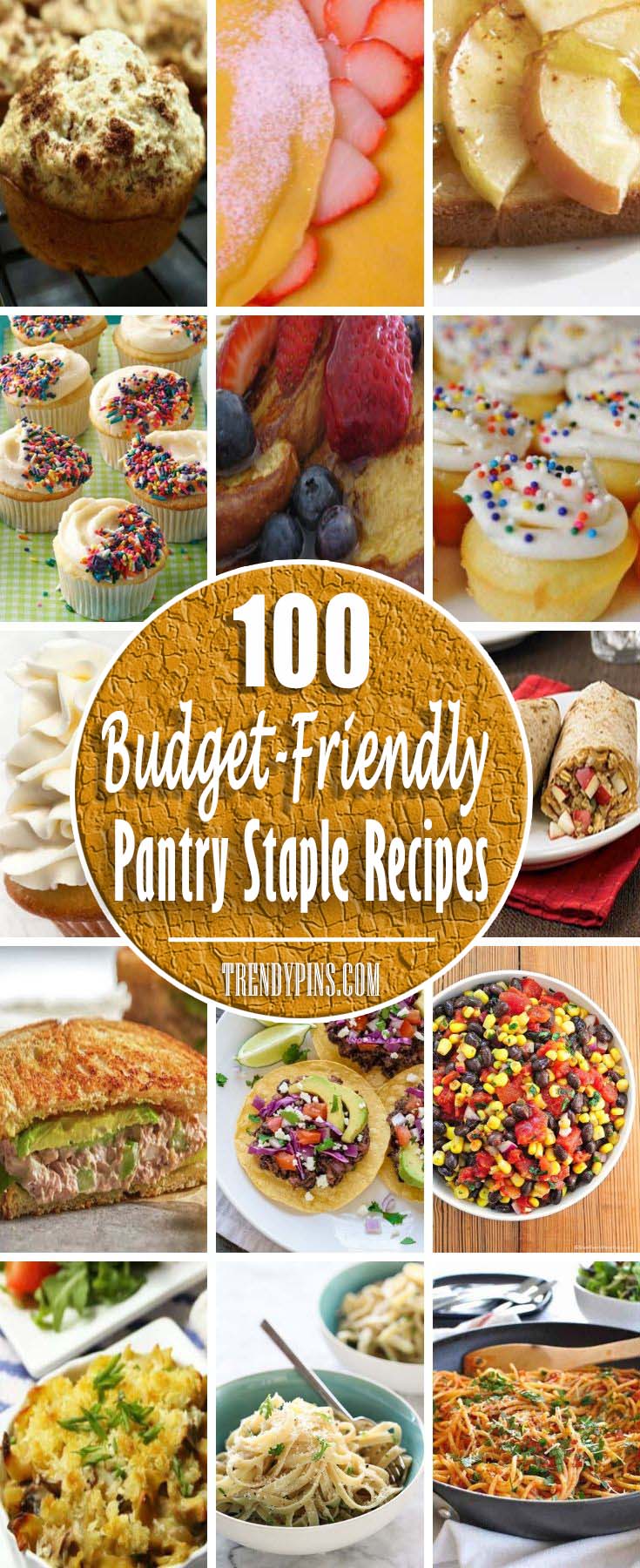 Don't forget to PIN this image for quick access to all these ideas
Below are some must to have ingredients—we organized them by pantry, fridge, and freezer—that put in major overtime, along with 100 easy-to-make recipes you can make with them. If you spot an ingredient you're lacking don't sweat it. You can either omit it, or find a simple substitute in this guide, or this one for baking substitutions.
Pantry Staples
Brown rice, quinoa, farro, and/or barley
Lentils
Pasta
Polenta
Potatoes, sweet potatoes
Onions and garlic
Canned beans
Canned broth
Bread crumbs
Red or white wine
Jarred marinara sauce
Canned tomatoes
Nuts and nut butter
Balsamic vinegar
Nutritional yeast
Olive oil
Salt, pepper, and spices
Breakfast Pantry Staple Recipes
Apple Toast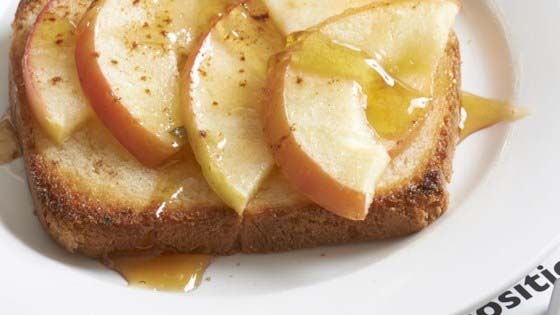 via Allrecipes
The only ingredients you need is just a loaf of bread an apple.  An apple a day keeps the doctor away. This simple recipe is even healthy.
Baked Cheddar Eggs & Potatoes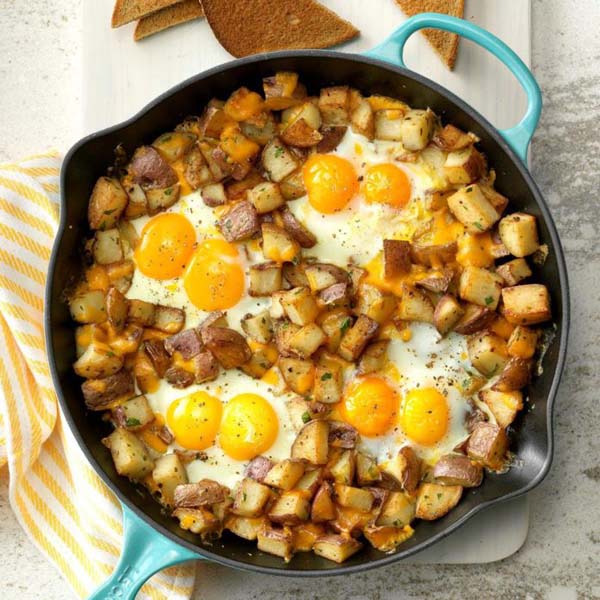 via aste of Home
As you can guess from the title the ingredients you need are cheddar, eggs and potatoes. Just baked them in the oven and you will the meal ready. A lot of taste.
Baked Eggs in Hash Brown Cups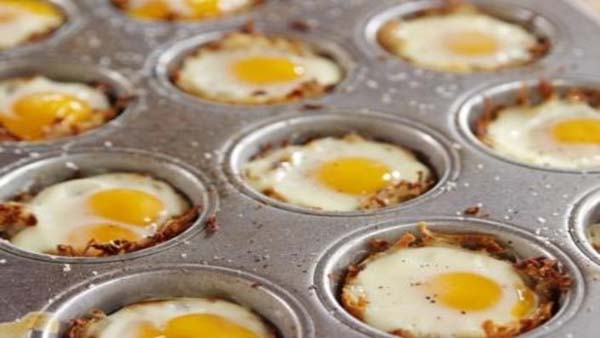 via Food Network
One brilliant idea. Eggs in the form of muffin. Bake in the oven and enjoy the taste. You will not be disappointed.
Basic Biscuits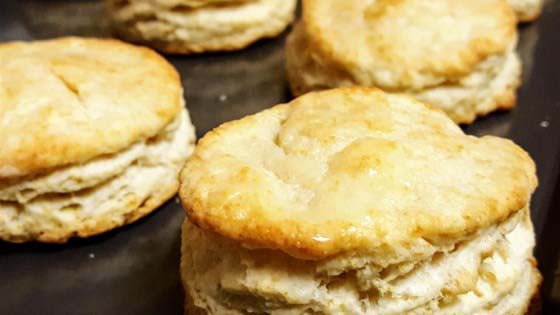 via Allrecipes
They are called basic just because they need basic products. You can keep all these products in the pantry for a long time because they are non-perishable. You can eat these biscuits for a snack.
Basic Crepes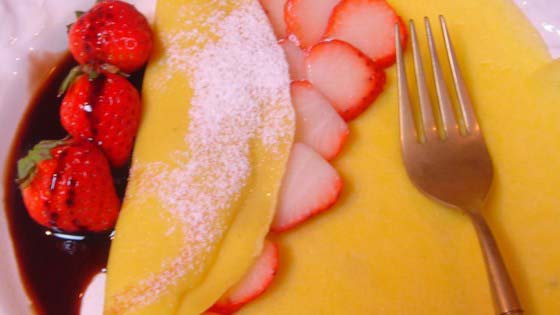 via Allrecipes
Crepes are one of the favourite homemade breakfast for children. Make them happy every morning having all the necessary products in the pantry.
Cheese Grits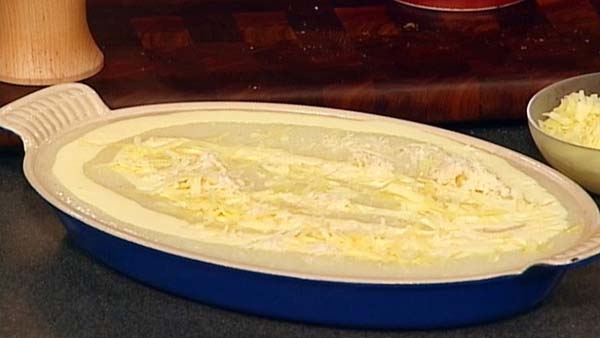 via Food Network
Easy made at home and appropriate for lunch and dinner. The perfect fast and easy meal for all the members in the family. Go for that idea.
Cinnamon Roll Oatmeal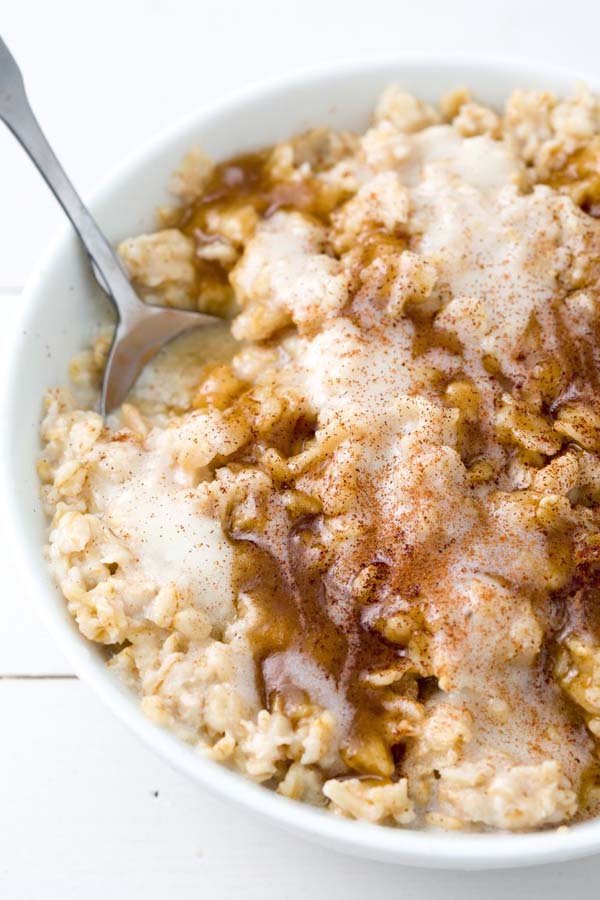 via Delish
If you like cinnamon this is the best recipe for you. It is fast and easy to be made. Oats are easy to be stored.
Classic Hash Browns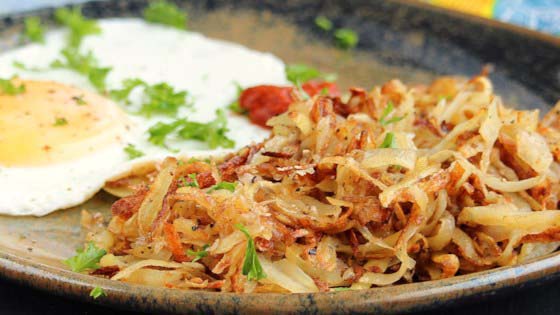 via Allrecipes
Tasty idea for a meal for the whole day. Every member in your family will be completely pleased by the taste. And it is full of calories thanks to the eggs.
Easy Oatmeal Muffins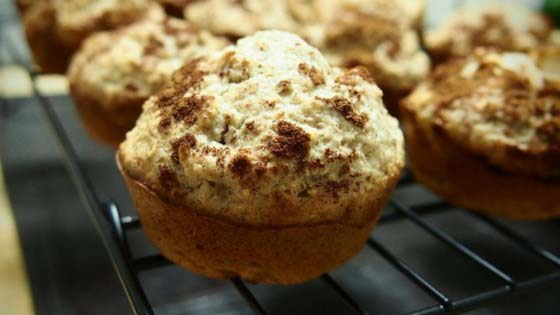 via Allrecipes
Every that is in the form of muffins is very practical. You can store it easily in your handbag even for a snack any time you need.
Egg and Potato Breakfast Casserole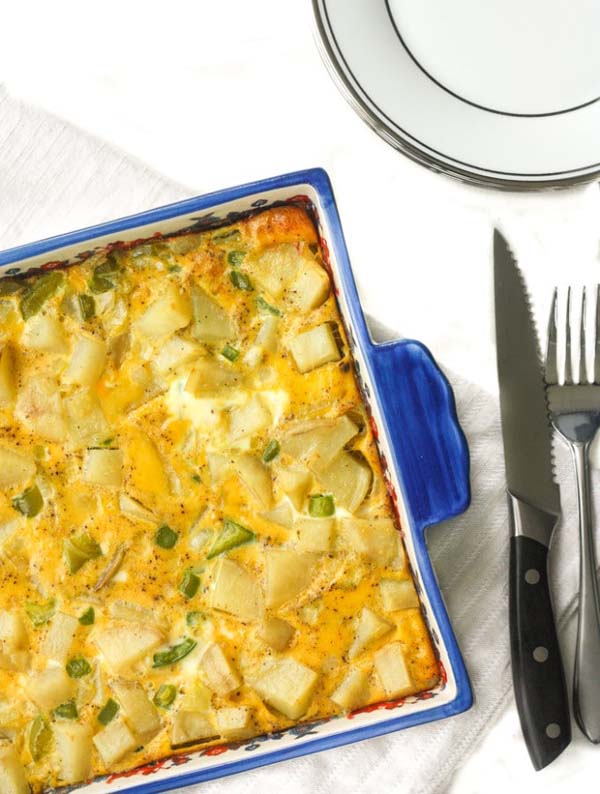 via Ahead of Thyme
Yes, it is not a mistake. You can eat eggs and potatoes even for breakfast. Baked in the oven in the following combination they are very tasty.
French Toast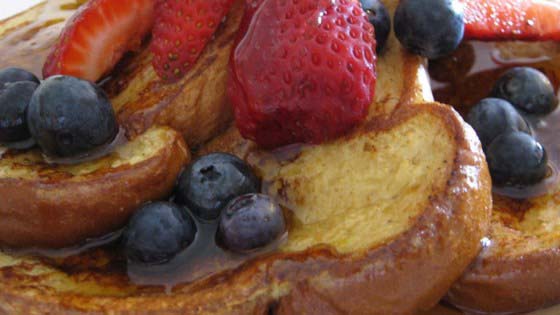 via Allrecipes
French toasts combined with a jam is one of my favorite breakfast. Honey is another opt for that delicious breakfast. Just try our proposal.
Fried Cornmeal Mush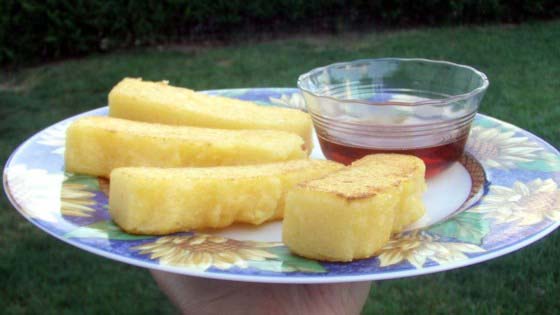 via Allrecipes
Do not forget to serve with some souse. It will take you only few minutes in case you have the products in your pantry. Perfect for a snack in case you have teenagers that are always hungry.
Fried Egg Grilled Cheese Sandwich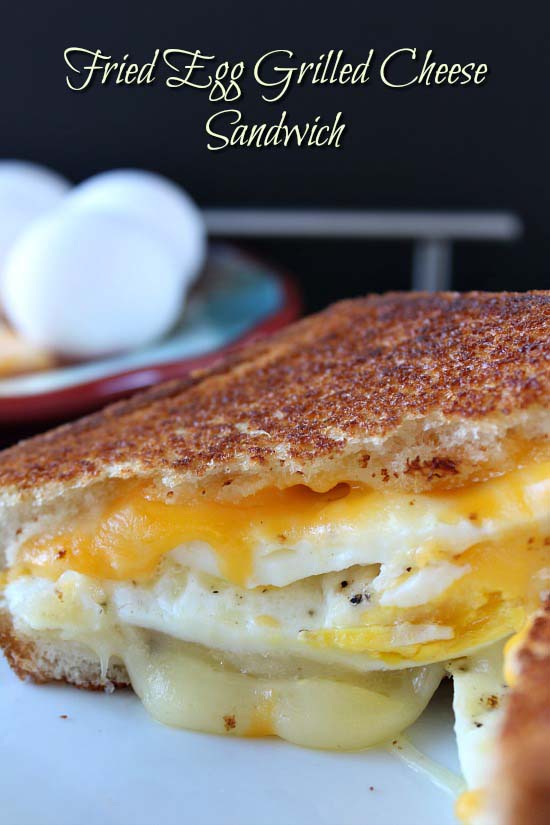 via Great Grub, Delicious Treats
Sandwiches are extremely popular meal in any family. You can have them for lunch or breakfast and why not for lunch. You can make it at home and beat the hunger anywhere you are.
Peanut Butter Oatmeal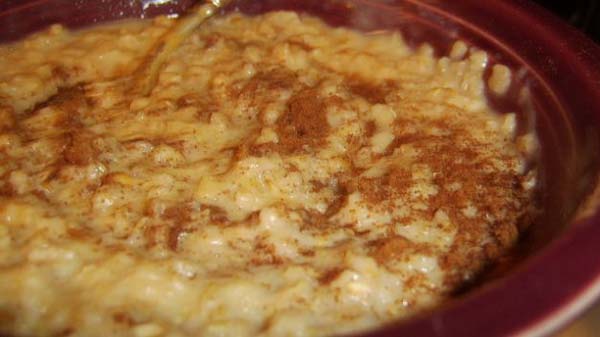 via Food.com
Peanut Butter is non-perishable and could be easily stored in the pantry. Use your imagination and make delicious deserts. This is our proposal. Go for that idea.
Potato and Onion- rittata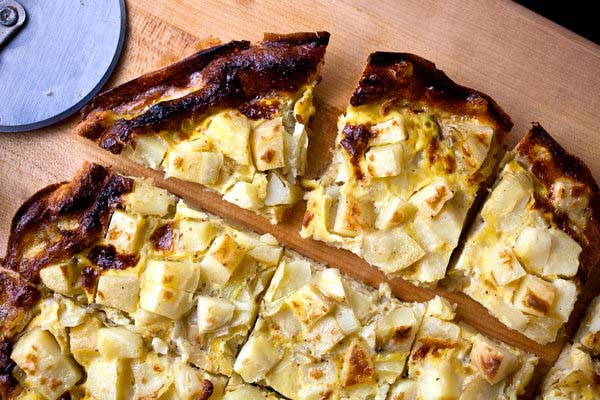 via NYT Cooking
That vegetable combination is very popular among people who are always in a hurry. If you consider yourself as a man in a hurry try to prepare it at home.
Potato Hash With a Fried Egg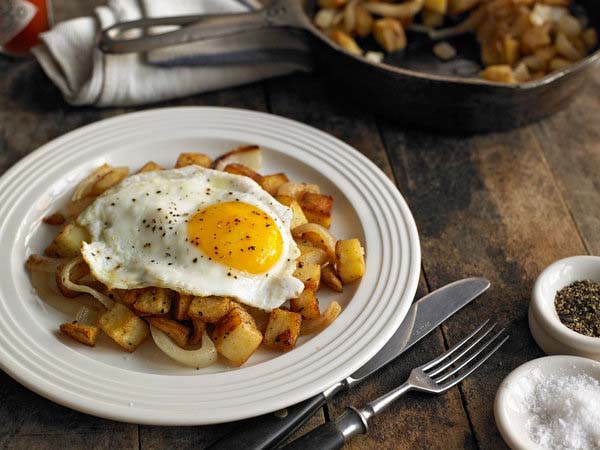 via NYT Cooking
You can bake, boil of even fry the potatoes. It is all up to your taste. No matter how you will choose to make them the result is awesome.
Scones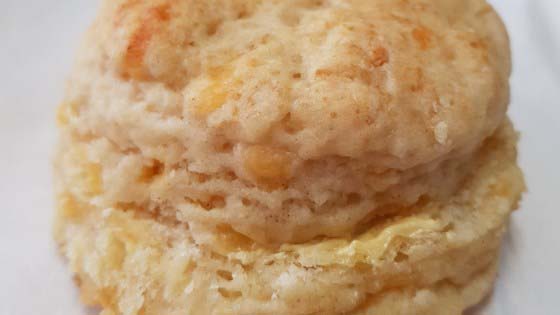 via Allrecipes
This small piece of scone is full of taste. This is one best idea for your breakfast. Do not hesitate. Go for that idea and please every specific taste at home. Everyone will  be surprised.
Spanish Omelette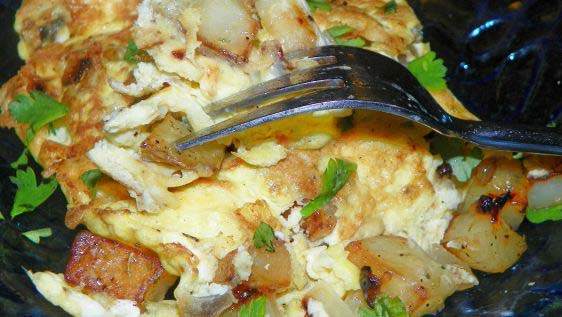 via Food.com
Potatoes and eggs fried on a pan. Brilliant idea for every taste and part of the day. Add some parsley on the top not only for better look but for better taste also.
3 Ingredient Peanut Butter and Honey Cereal Bars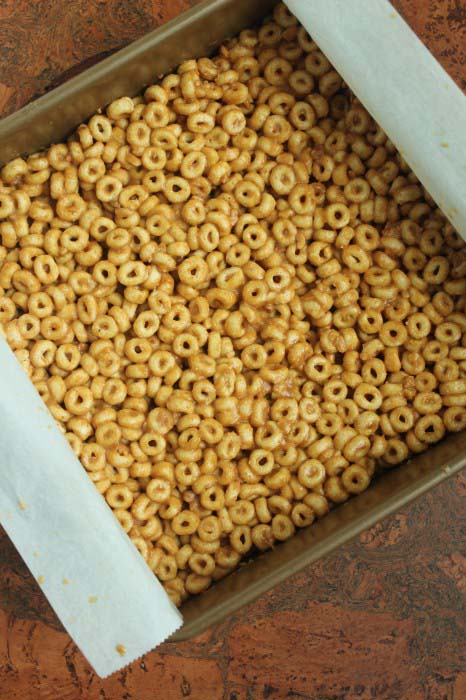 All these three ingredient are basic for every family that have children. I am absolutely sure because they are among the favorite items. Use your imagination, combine them and the meal is ready.
Lunch Pantry Staple Recipes
Pantry staple can been used for preparing lunch also. That is why they are so essential to have them at home.
10 Minute Black Bean Tostadas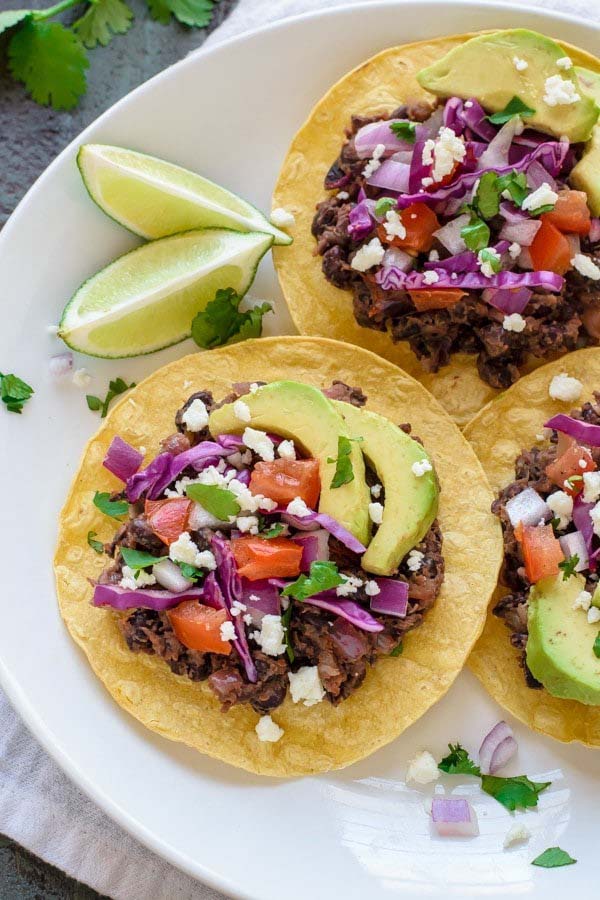 via Well Plated
You need only ten minutes for that lunch if you have black bean in a can. You can add some fresh vegetables like avocado. It goes perfectly with bean. You will not be disappointed by the taste.
Apple and Peanut Butter Wrap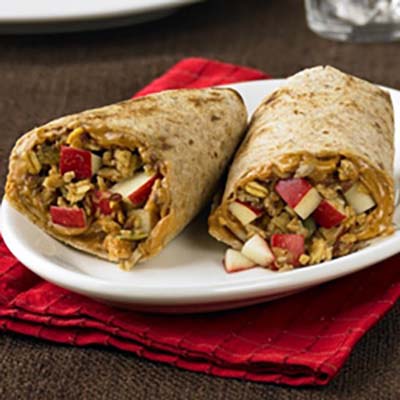 via Ready Set Eat
Appels goes perfectly with the peanut butter. You can first stew the apples in some butter and the wrap them. That is all. The taste is awesome.
Caramelized Banana and Peanut Butter Quesadillas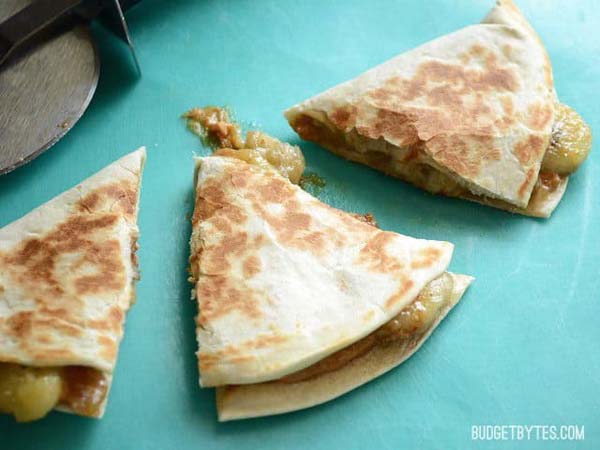 via Budget Bytes
Even the title sounds tasty. Some cultures like Indians caramelized bananas.
Cheddar Cheese Soup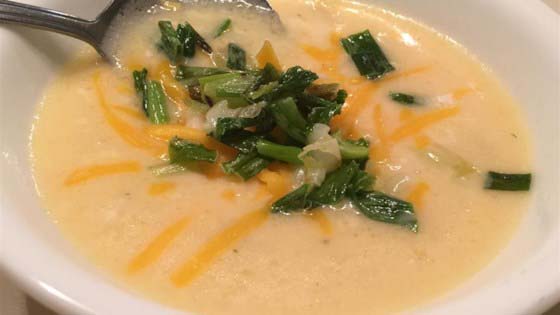 via Allrecipes
To make that soup you need milk or cream. It is all up to you. But for better taste and to make it smooth you soup use milk or cream. Add some herbs and fresh onion and garlic.
Cheese Quesadilla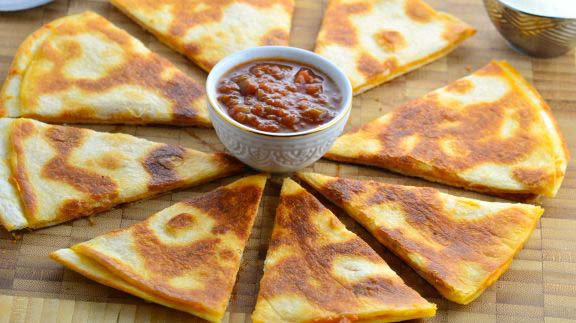 via Food.com
Simple and tasty. Go for that idea. Surve with a souse.
Egg Salad Sandwiches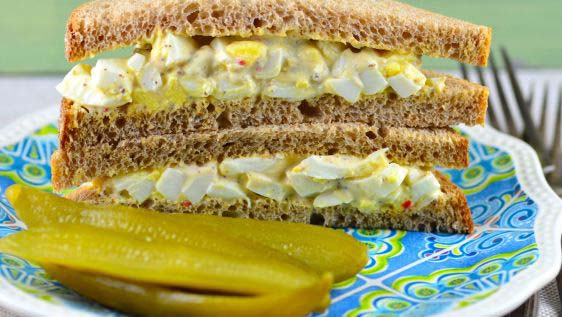 via Food.com
Boil some eggs, stir them with some mustard and mayonnaise. Add some black pepper and salt of course.
Grilled Cheese Rollups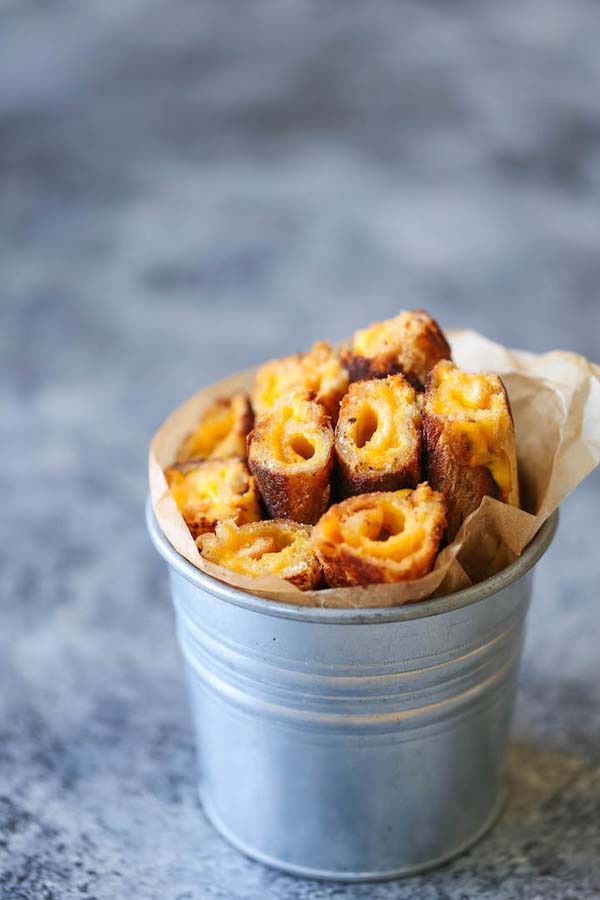 via Damn Delicious
Choose the cheese you like most. Grill it and eat it. It is as simple as possible. But you will be amased.
Grilled Mac and Cheese Sandwich
It is a strange but really irresistible taste. You will not be regretting. Grilled mac in some cheese up to your choice is an incredible combination.
Italian Grilled Cheese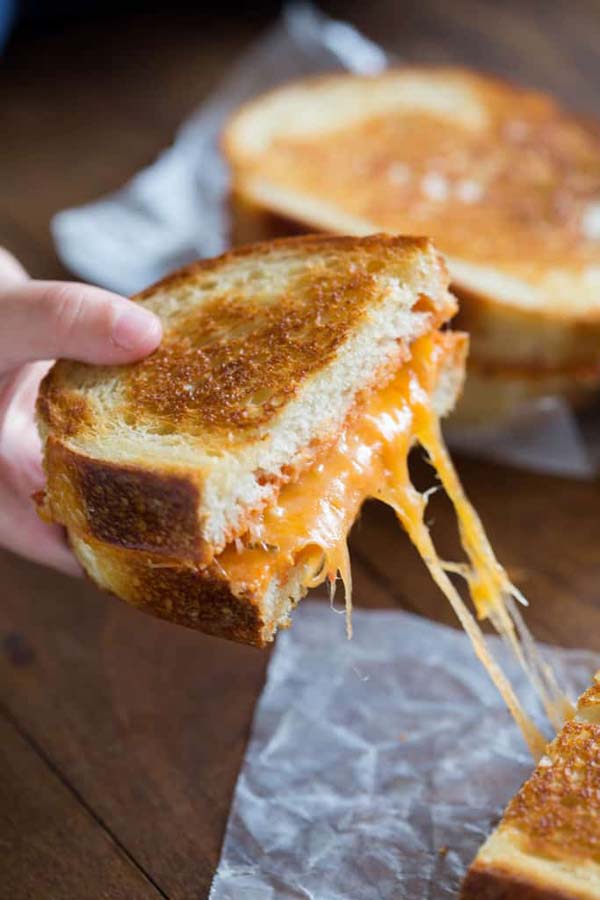 via Tastes Better from Scratch
Grilled cheese is so tasty. Try it at home and every taste will be pleased. It is a perfect opt for every taste. Make the morning different and enjoy the result. Be ready to meet every smile at home.
Loaded Potato Soup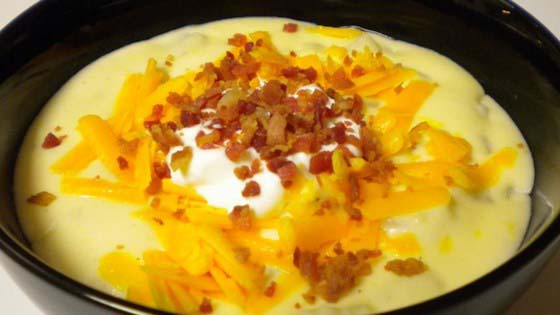 via Allrecipes
Potatoes are the ideal base for every meal. Add some cheese on the top and enjoy the result. Gather the family share the moment together.
Peanut Butter Banana + Honey Roll Ups

via Nutrition Expert
Roll with honey and peanut butter banana. It not only sounds tasty but it is. There is nothing to do but try it. For breakfast or even snack. Some cheese will bring that awesome taste.
Simple Tomato Soup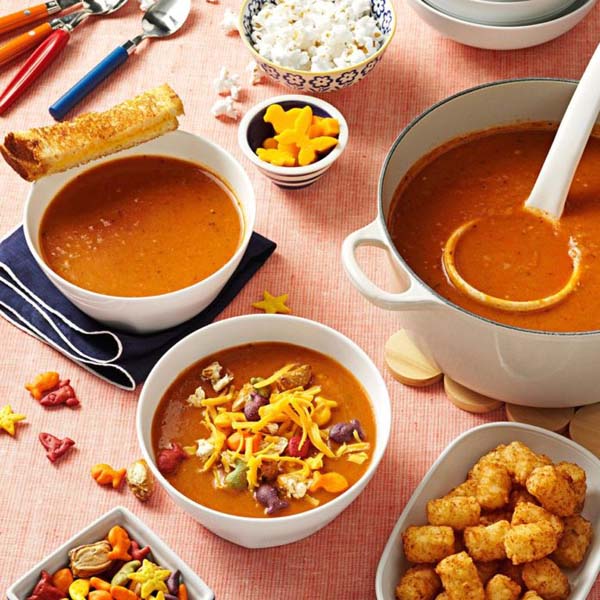 via Taste of Home
Tomato soup is always simple. Stir some tomatoes, boil them for some minutes, add some herbs for additional flavor and just enjoy.
Tuna Melts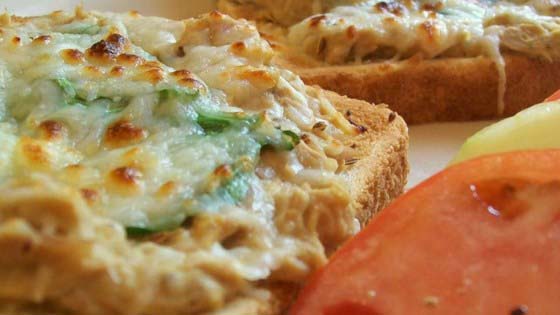 via Allrecipes
Tuna is ideal for any sandwich. Some cheese on the top makes it irresistible. It you have that sandwich with you through the day you will beat the hunger any time you need.   
Tuna Salad Sandwiches
via Betty Crocker
Toast with tune and avocado. Healthy and tasty at the same time.
Dinner Pantry Staples Recipes
Cheesy Spaghetti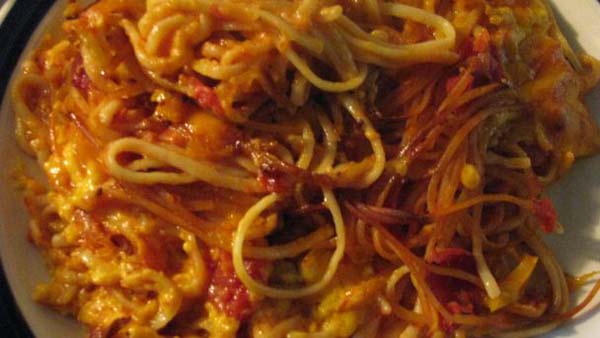 via Food.com
This recipe requires only two basic ingredients – spaghetti and cheese. Both products you can keep in the pantry. If you like vegetarian meals this is a perfect one.
Easy Fried Rice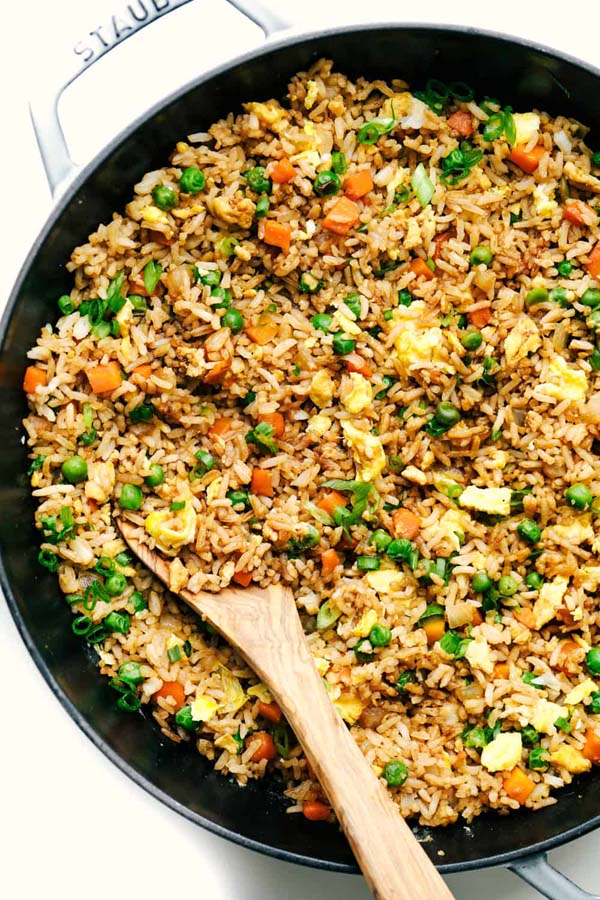 For this delicious meal you need just a package of frozen rise with vegetables. Easy to be stored in the fridge and fast for preparation. And the result is irresistible.
Easy Parmesan Buttered Noodles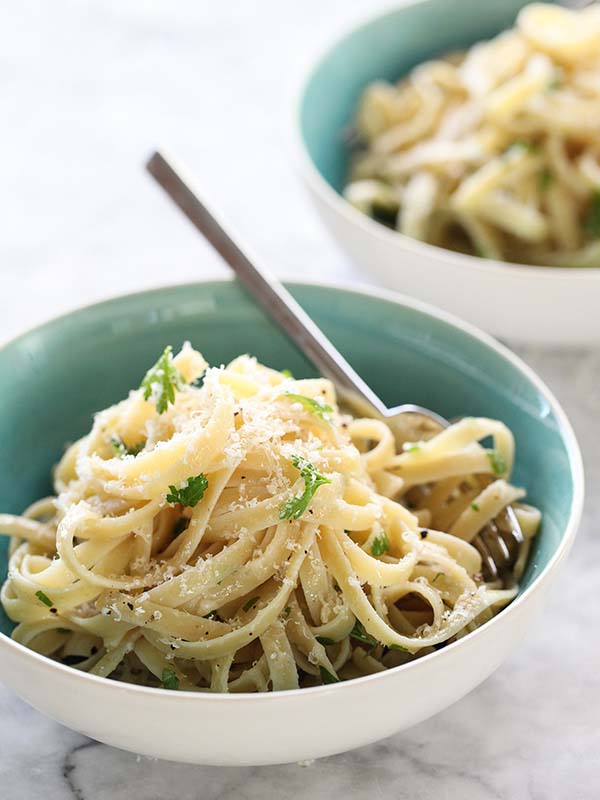 via Foodie Crush
Parmesan, butter and noodles ideal combination. Go for that idea. Easy and fast.
Easy Tuna Patties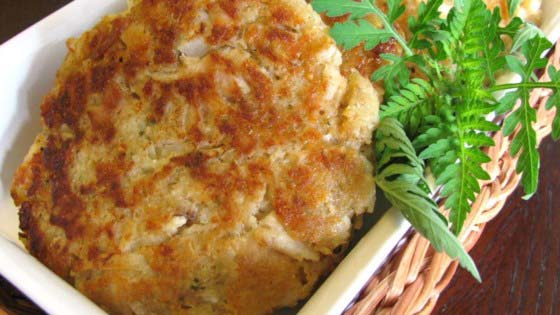 via Allrecipes
Tuna patties are ideal vegetarian meal. You can eat them even cool. Try this irresistible taste.
Homemade Mac and Cheese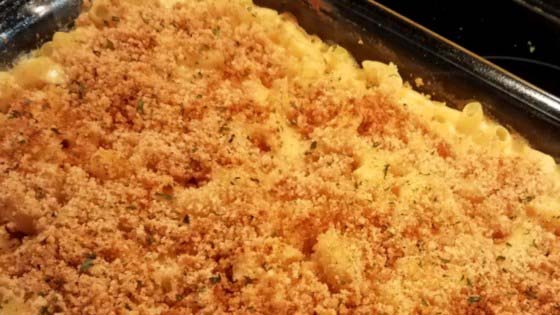 via Allrecipes
Bace these mac with some cheese in the oven and the only thing you should do is just to enjoy yhe taste.
Pasta With Parmesan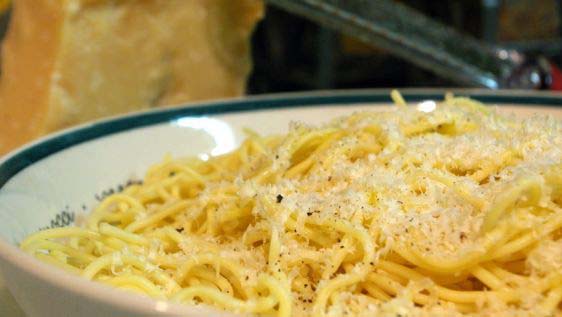 via Food.com
Pasta with parmesan. Even children can cook that delicious recipe.
Simple Pasta
via RecipeTin Eats
It is really simple. For additional flavor add some parsley on the top.
Spanish Rice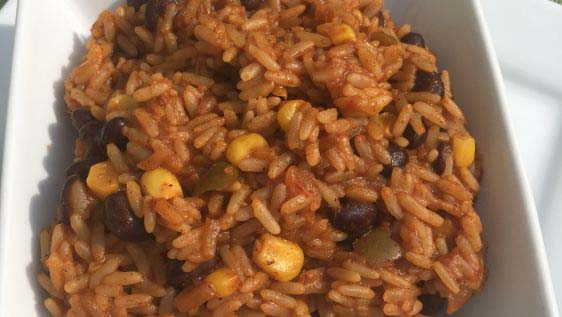 via Food.com
Spanish rice with some black bean and corns is suitable for dinner and lunch. Share this idea with the whole family.
To Die for Fettuccine Alfredo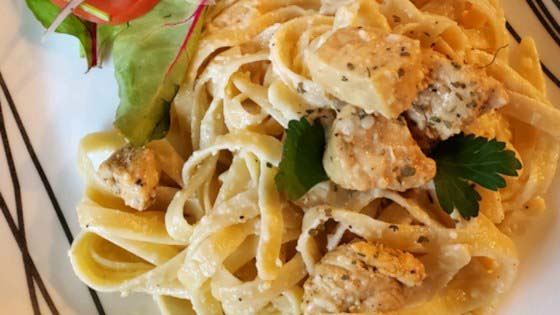 via Allrecipes
Combine these Fettuccine Alfredo with some cheese on the  top and a leaf of fresh parsley and just enjoy.
Tuna Noodle Casserole from Scratch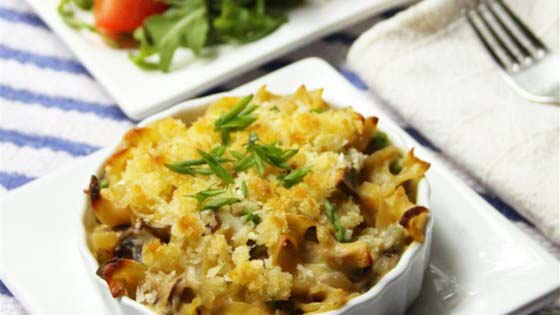 via Allrecipes
A simple portion but full of flavor. Bake for a few minutes and feel the taste.
Tuna Pasta Salad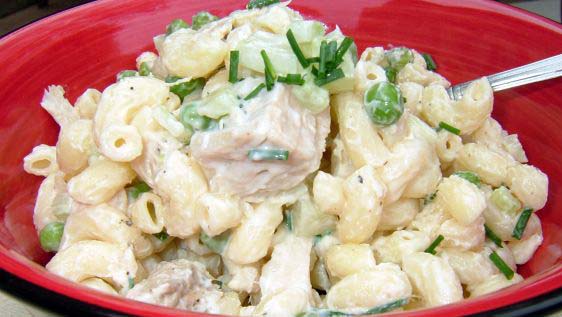 via Food.com
You can use pasta even for a salad. Mix the tune and pasta with souse you like and enjoy the result.
Tuna Quesadilla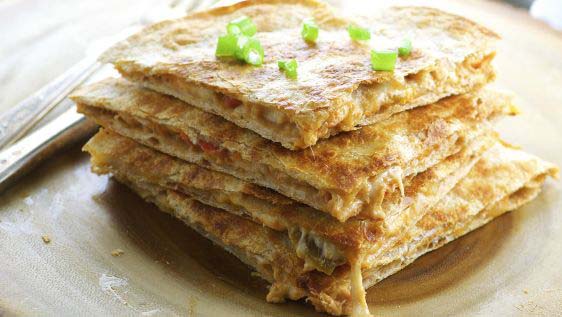 via Food.com
Another type of tune meal – in the form of quesadilla.
Dessert Pantry Recipes
Apple Crisp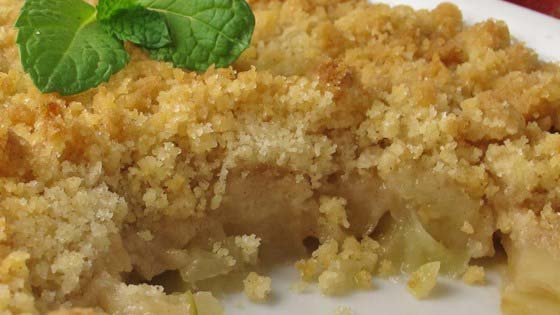 via Allrecipes
That crispy dessert is unique. Don't forget to put some cinnamon.
Apple Tart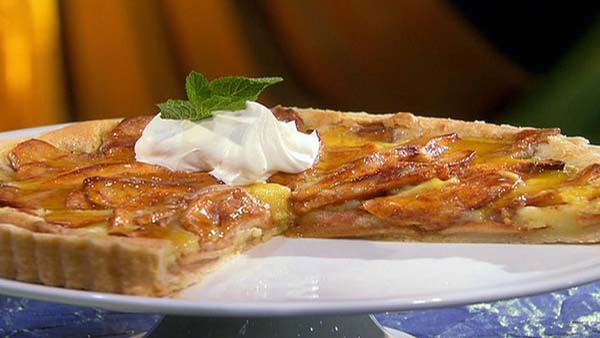 via Food Network
Tart is a fast and easy recipe for a dessert. Share the idea and try together with the whole family.
Banana Bread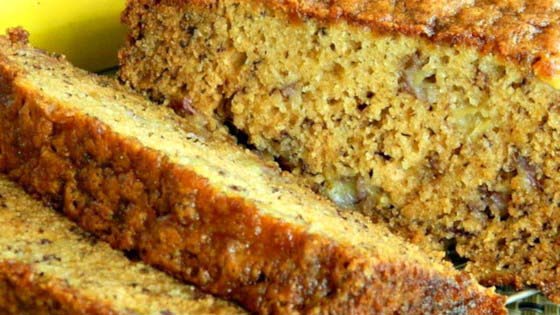 via Allrecipes
An ideal cake for dinner in front of the TV. Every one at home will be pleased. Go for thet idea.
Basic Vanilla Custard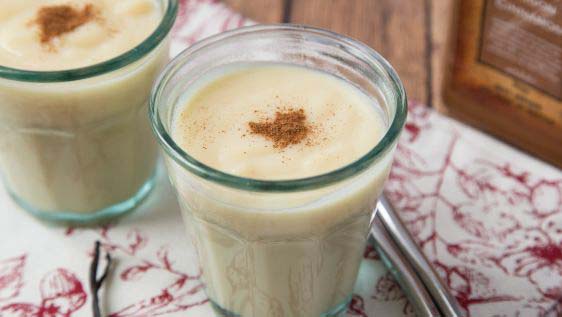 via Food.com
That vanilla custard is perfect cream for a dessert. Made at home will be a great surprise especially for children.
Butter Cookies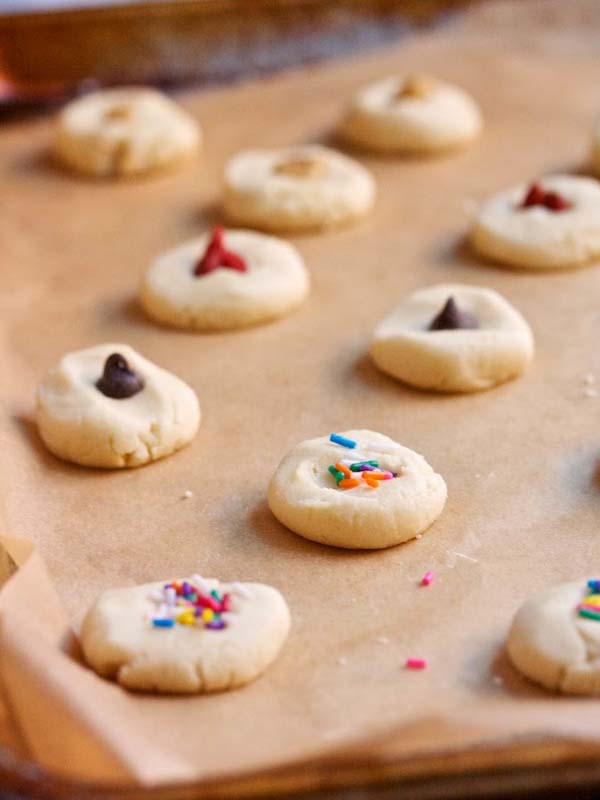 via Cup of Jo
These types of cookies can last for a long time and keep the taste. Have them more often and make the family happy.
Butter Cookies Recipe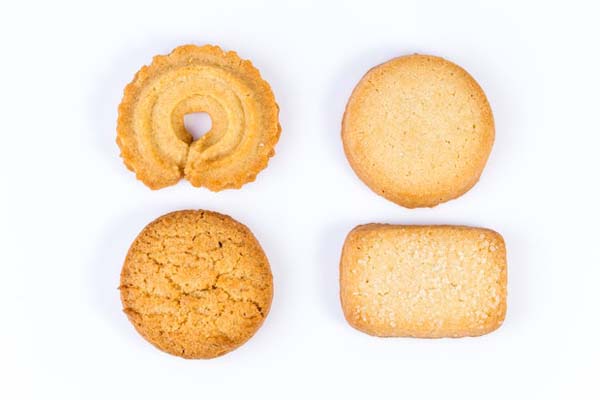 via Epicurious
Another butter cookies recipe. Simple and easy again.
Classic Spritz Cookies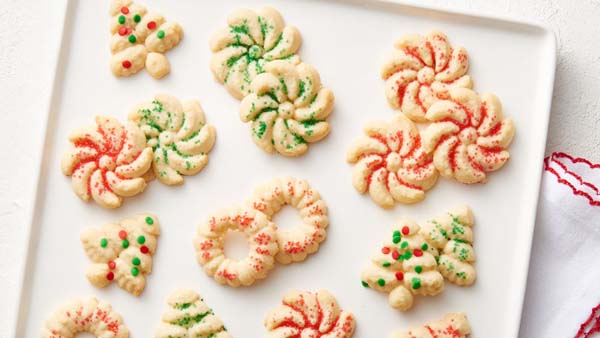 via Betty Crocker
Use you imagination and make this spritz cookies. Invite Christmas spirit at home. Even every time you need just because of the taste.
Creamy Rice Pudding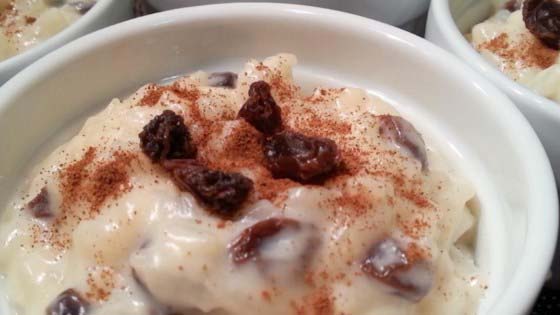 via Allrecipes
Children always like creamy desserts. Some cinnamon will complete that unique taste.
Crustless Custard Pie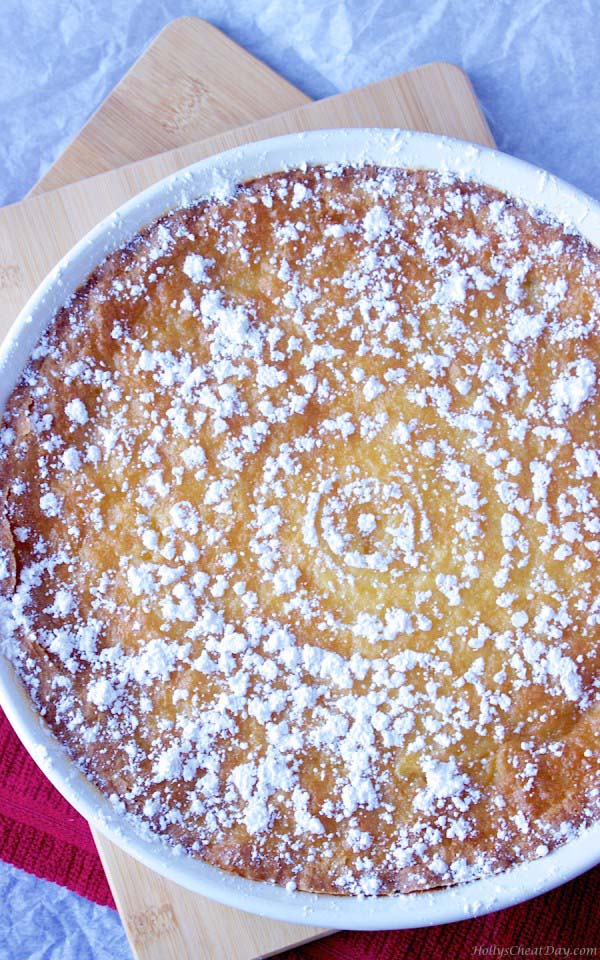 Pie with your favorite fruits. Go for that idea. It deserves your efforts.
Easy Peanut Butter Cookies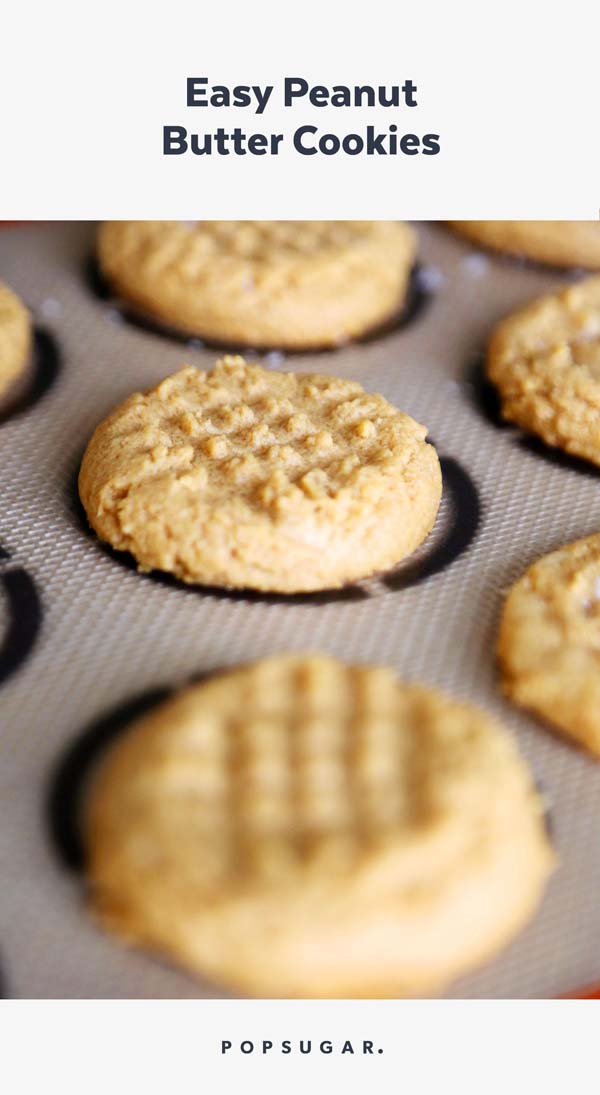 via Popsugar
In the ordinary butter cookies recipe put some peanut butter and enjoy the result. Imagination in cooking is a good advisor.
Easy Peanut Butter Fudge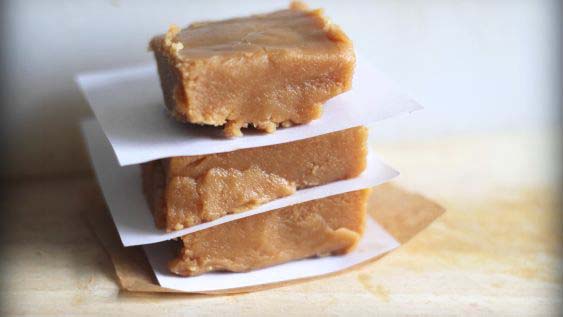 via Food.com
Fudge is an English traditional dessert. But why don't you try it at home. See what is there in the pantry and make it for a few minutes. Easy and simple.
Oatmeal Lace Cookies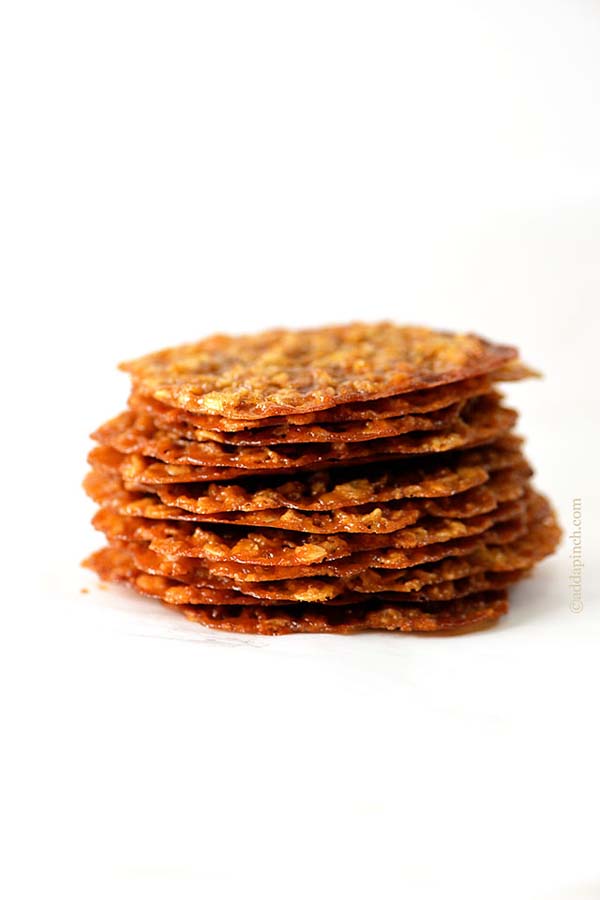 via Add a Pinch
Oats are healthy and easy to be stored in your pantry. Another advantage for that clever recipe.
One-Ingredient Banana Ice Cream & 4 Flavors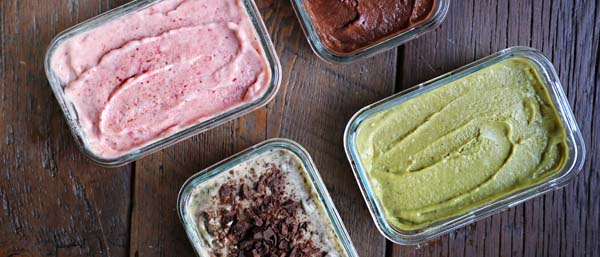 via That Clean Life
For that recipe of a dessert you need only a few bananas. You can make different flavors using your imagination. You can also change the colors thanks to the added fruits. Stir some chocolate on the top and the perfect ice – cream is ready if you freeze it.
Pan Fried Cinnamon Bananas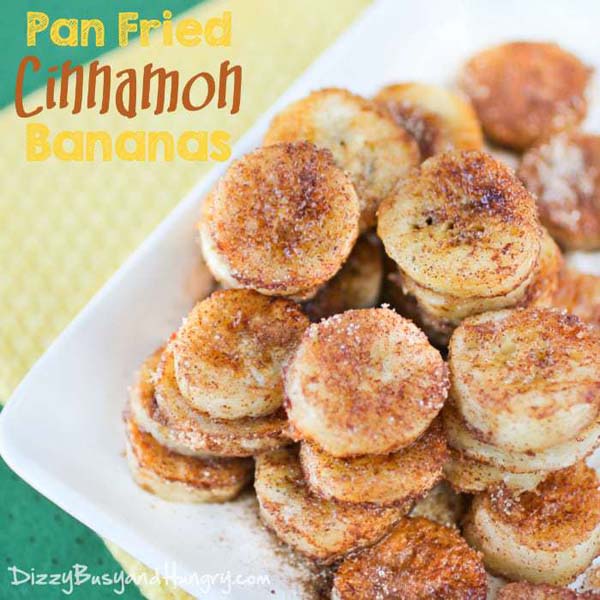 That dessert comes from India. It is strange but tasty.
Simple Vanilla Cupcakes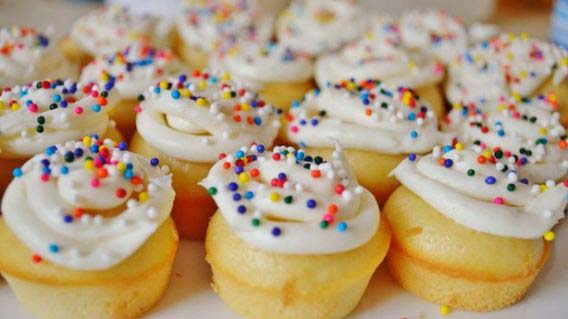 via Food.com
These vanilla cupcakes look fantastic. But they are also tasty.
Sour Cream Sugar Cookies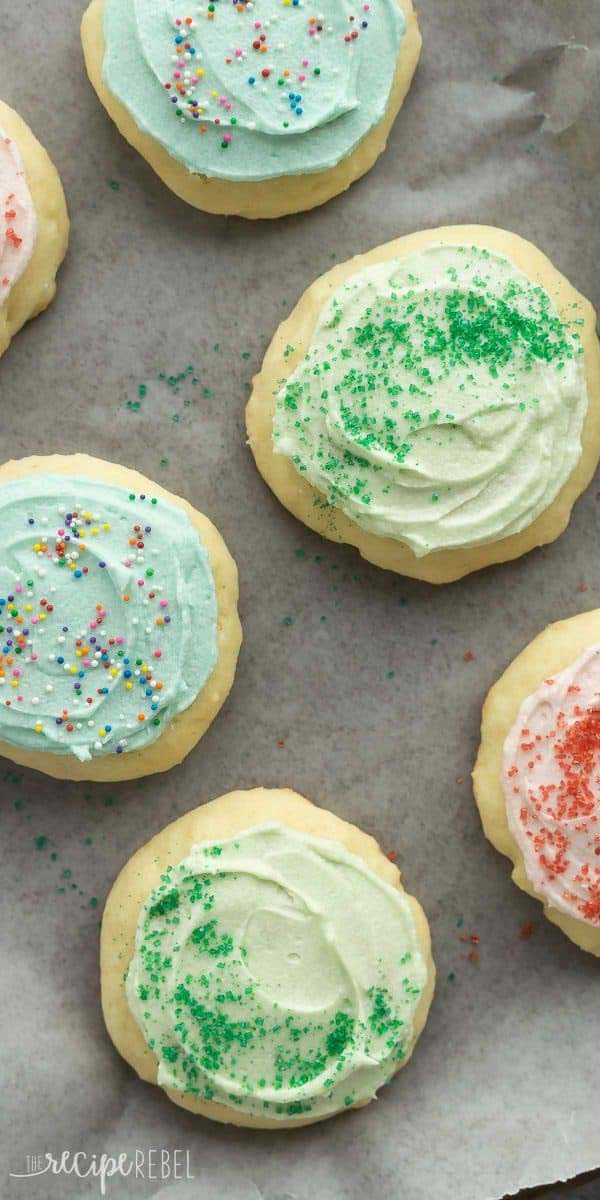 via The Recipe Rebel
They look nice and sweet. And they are really sweet.
Vanilla Pudding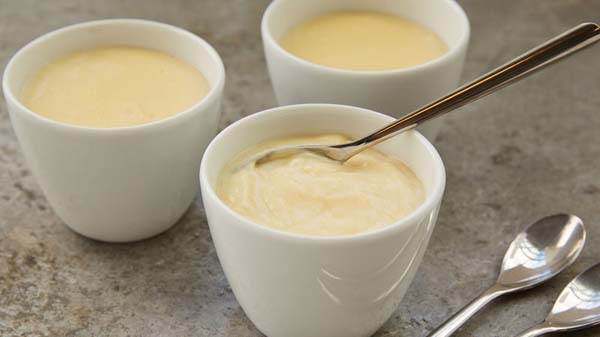 via Betty Crocker
Vanilla flavor is preferable for most of the people. Try this recipe at home.
Virginia Apple Pudding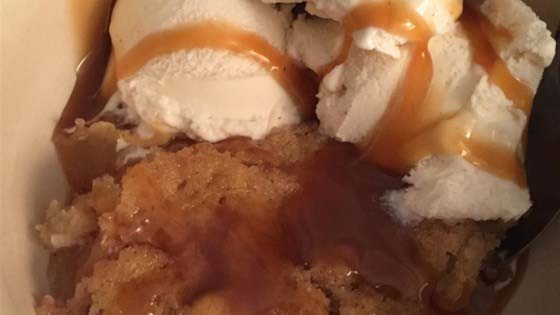 via Allrecipes
Combine this apple pudding with some ice-cream and enjoy together with your family.
White Cupcakes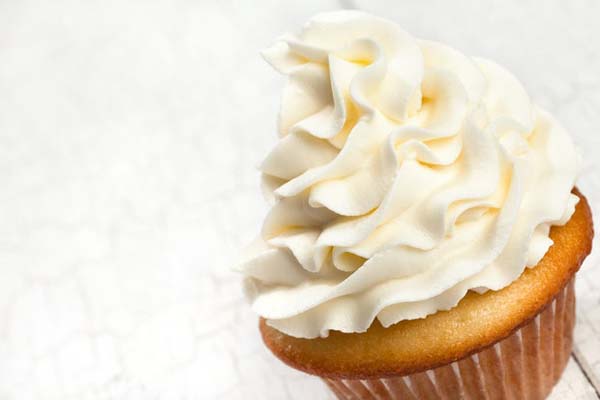 via Epicurious
It is white thanks to the vanilla cream on the top. Surprise your family with that irresistible dessert recipe.
Yellow Cupcakes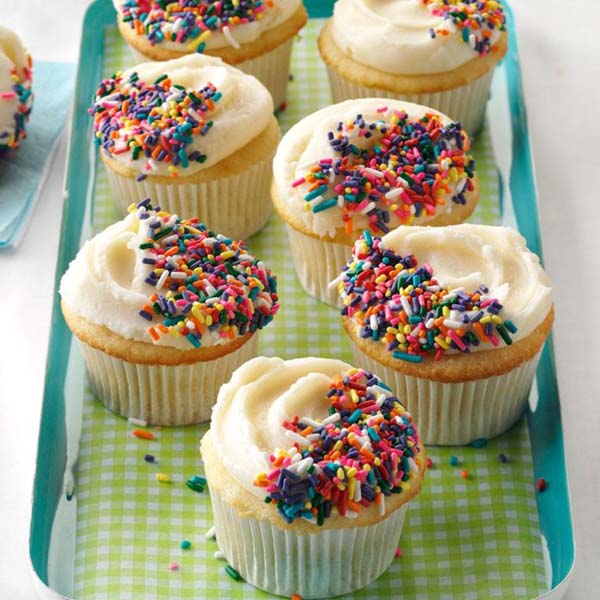 via Taste of Home
Another version of a cupcake with some cream on the top.
Easy Oatmeal Muffins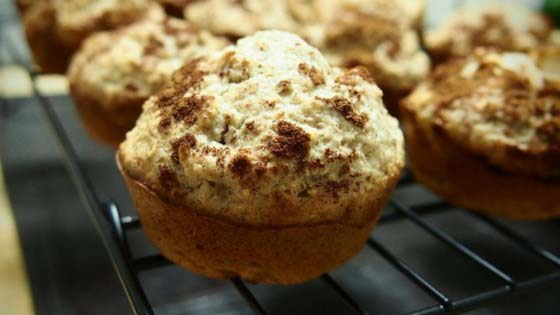 via Allrecipes
Muffins with some oats. It is traditional recipe for most of the families because it is easy and fast. But very delicious at the same time.
Side Dish Pantry Staple Recipes
Classic Potato Pancakes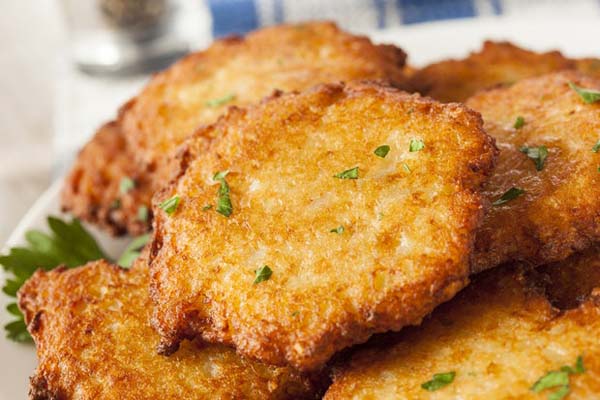 via Epicurious
Who says that pancakes should be sweet. That is not true. Here is one idea for salty potatoes pancakes. Go for it.
Classic Potato Salad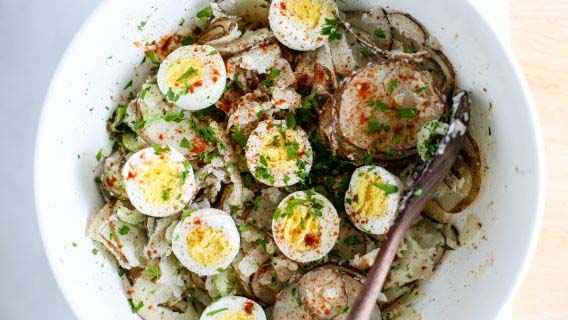 via Food.com
It is classic but not ordinary. Thanks to that special combination it looks like a real cuisine.
Corn Fritters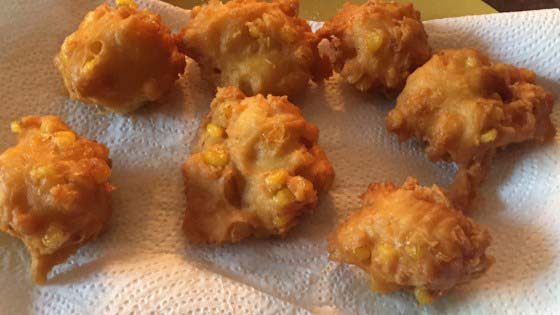 via Allrecipes
Easy fast and tasty
Creamy Macaroni and Cheese Casserole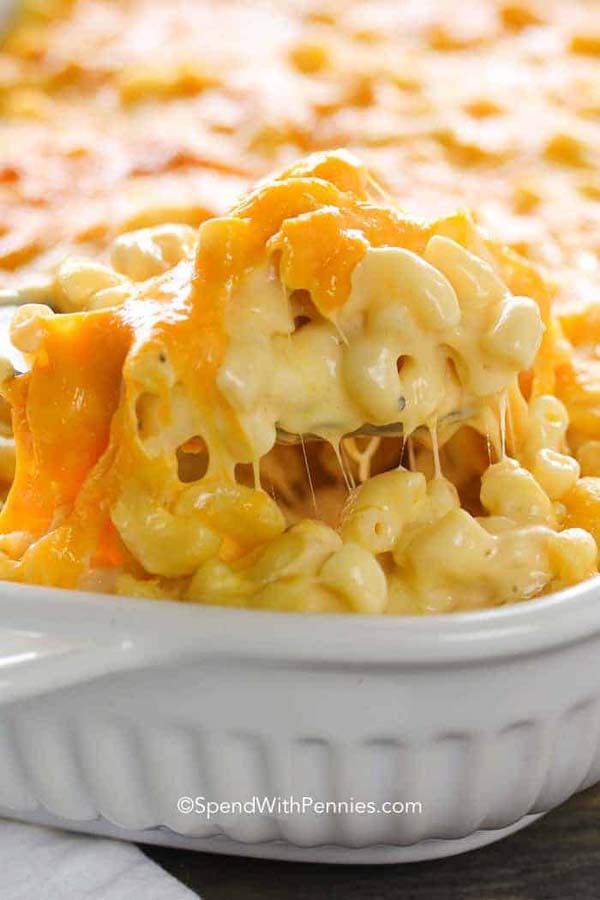 If you serve them hot everyone will be astonished.
Fried Potatoes and Onions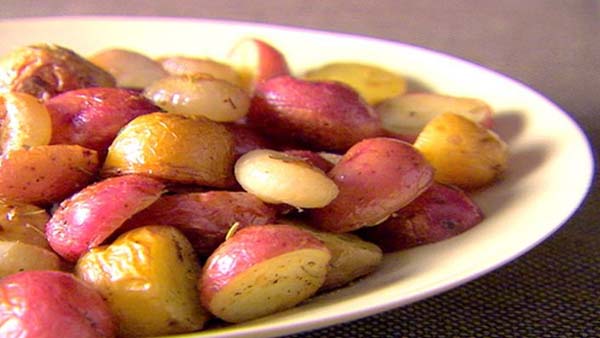 via Food Network
It is a successful version of a potatoes salad but potatoes are not boiled.
Golden Sweet Cornbread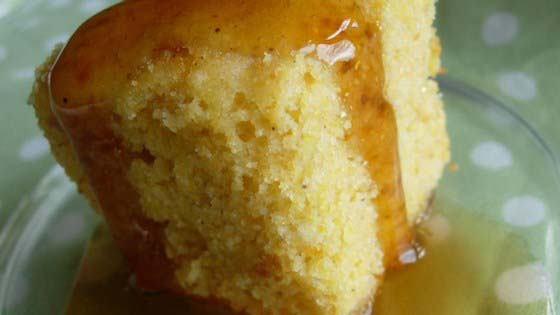 via Allrecipes
Topping is from honey. Don't forget it.
Grilled Corn Cakes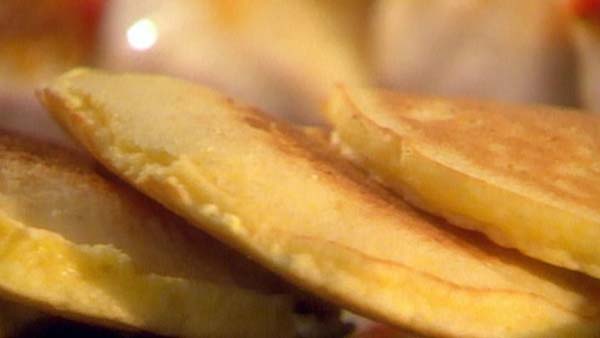 via Food Network
A perfect surprise for the whole family. Everyone will be pleased.
Hushpuppies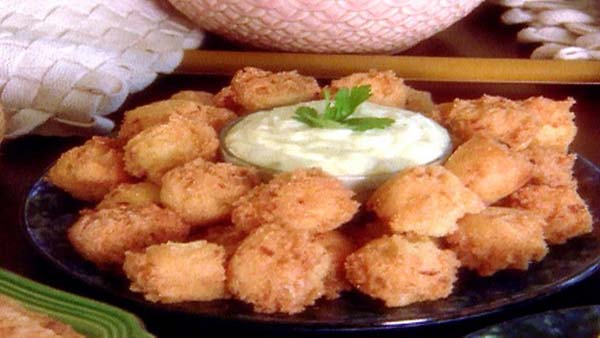 via Food Network
Fried them and add some souse up to your taste. Go for that idea.
Perfect Mashed Potatoes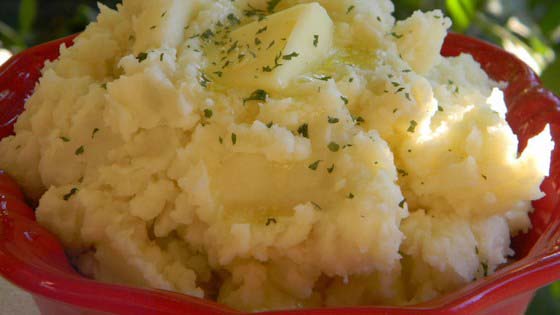 via Allrecipes
Another type of potatoes salad but this time in a mashed form. Boil the and then mash. Add some salt, black pepper, chopped onion and enjoy.
Rice Pilaf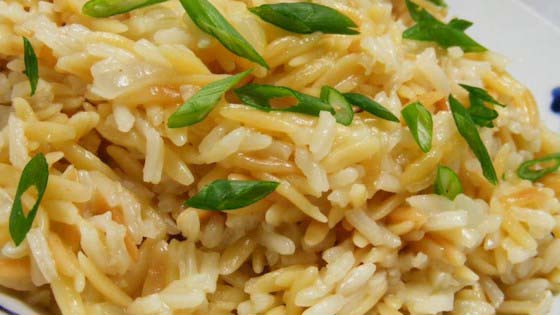 via Allrecipes
A sweet version of rice. Ideal for every taste despite it is a little bit unusual.
Sauteed Apples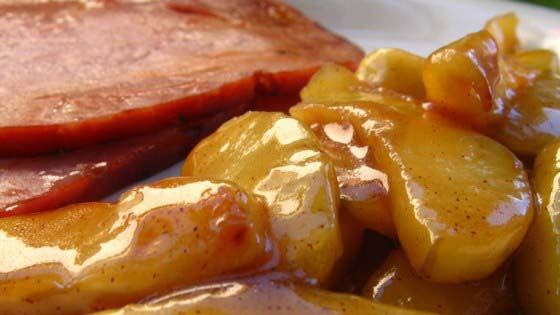 via Allrecipes
Apples in a cinnamon flavor. Brilliant idea for a dessert.
Seasoned Rice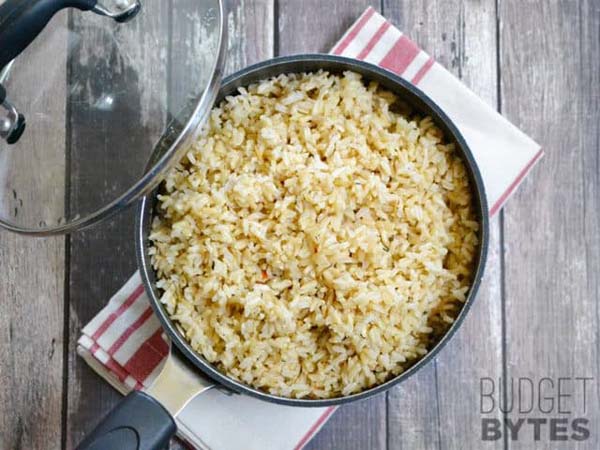 via Budget Bytes
The perfect garnish for every meal. Easy and fast for preparation.
Twice Baked Potatoes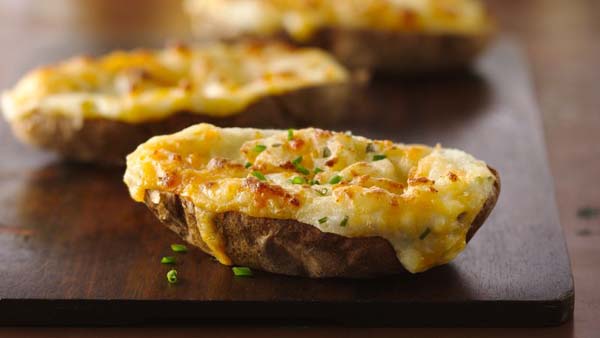 via Betty Crocker
Don't forget to bake them twice.
Snack Pantry Recipes
3 Ingredient Peanut Butter Oat Squares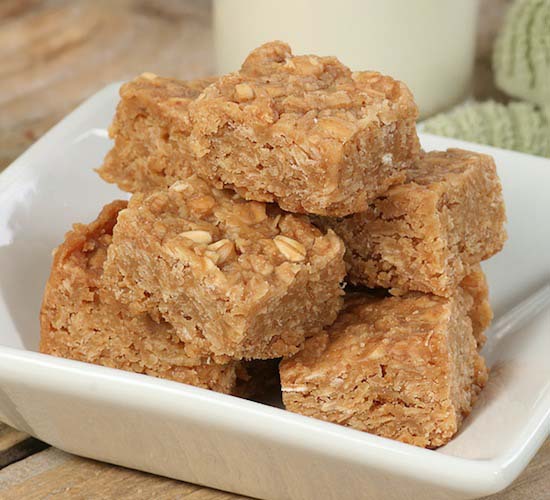 via Listotic
Only three ingredients are required for that recipe. Add some nuts too.
Black Bean and Corn Salsa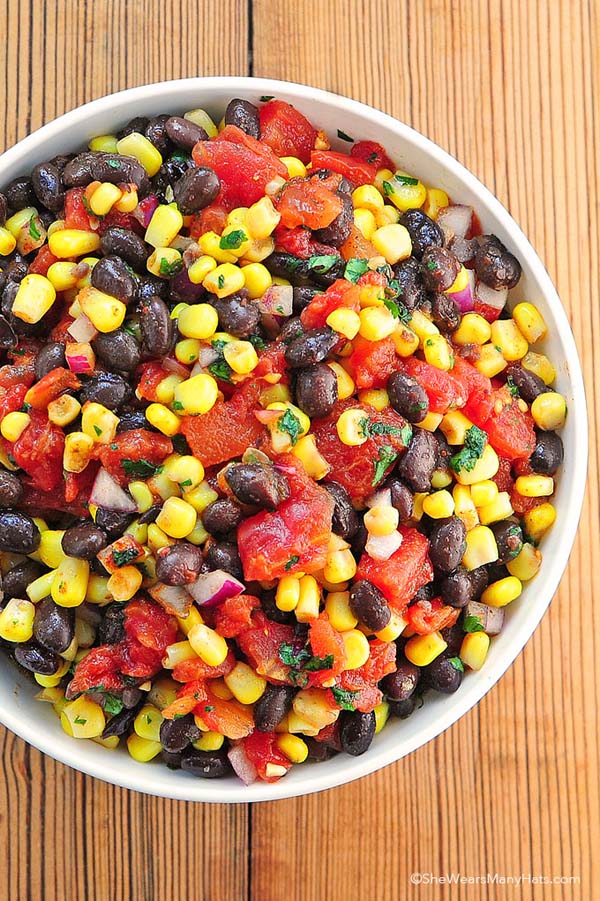 Black bean and some corns is tasty but if you add some pepper the taste is amazing.
Deviled Eggs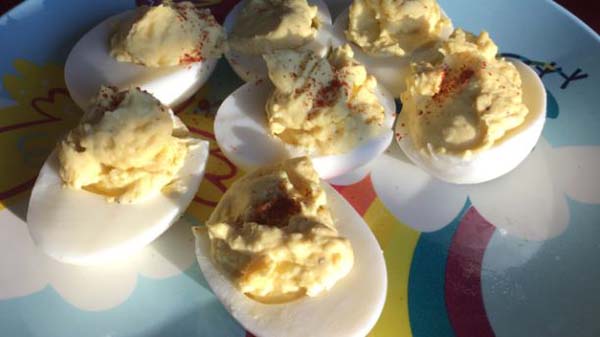 via Food.com
The only thing you need is a glass of wine. The perfect surprise.
Easy Hummus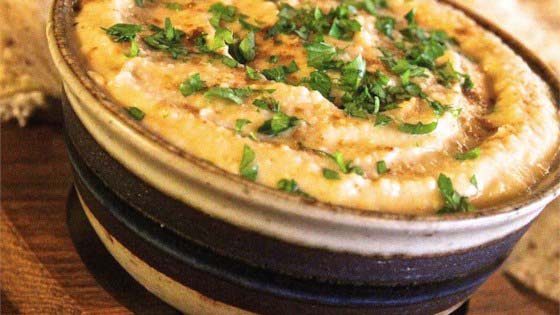 via Allrecipes
They are really easy to be made. Try them at home. Share the taste together.
Homemade Applesauce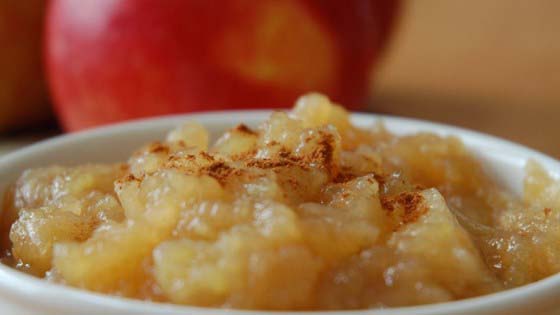 via Allrecipes
Another simple form of a perfect dessert. Ideal for all the family.
Homemade Potato Chips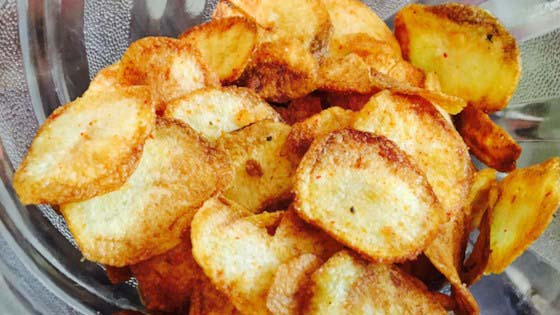 via Allrecipes
This will be a great surprise for the children.
Peanut Butter and Jelly Bars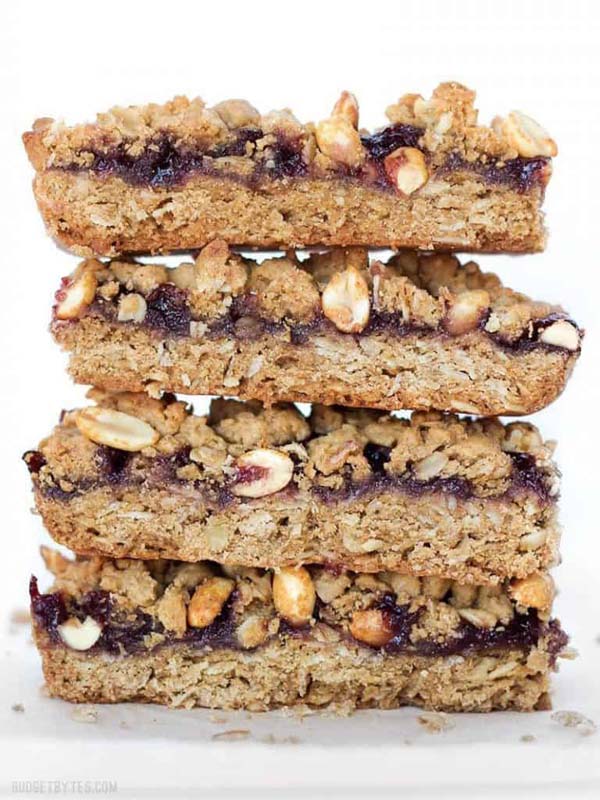 via Budget Bytes
Jelly bars with peanut butter are ready to meet any requirements. They are irresistible.
Peanut Butter Banana Smoothie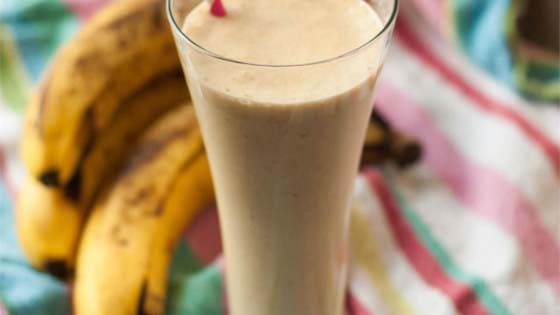 via Allrecipes
Smoothies are as easy as possible. But they are also full of calories. You can try different combinations at home up to your taste.