We offer you here some Depression Era recipes that will help you feed your family for less money. They are easy and fast and have been proved through the time in the past. We share you our grandmother`s experience. They knew how to stretch their food budget while feeding the family in such a difficult situation. You will be sure how well they did it. Here are some recipes that were actually used during the Great Depression.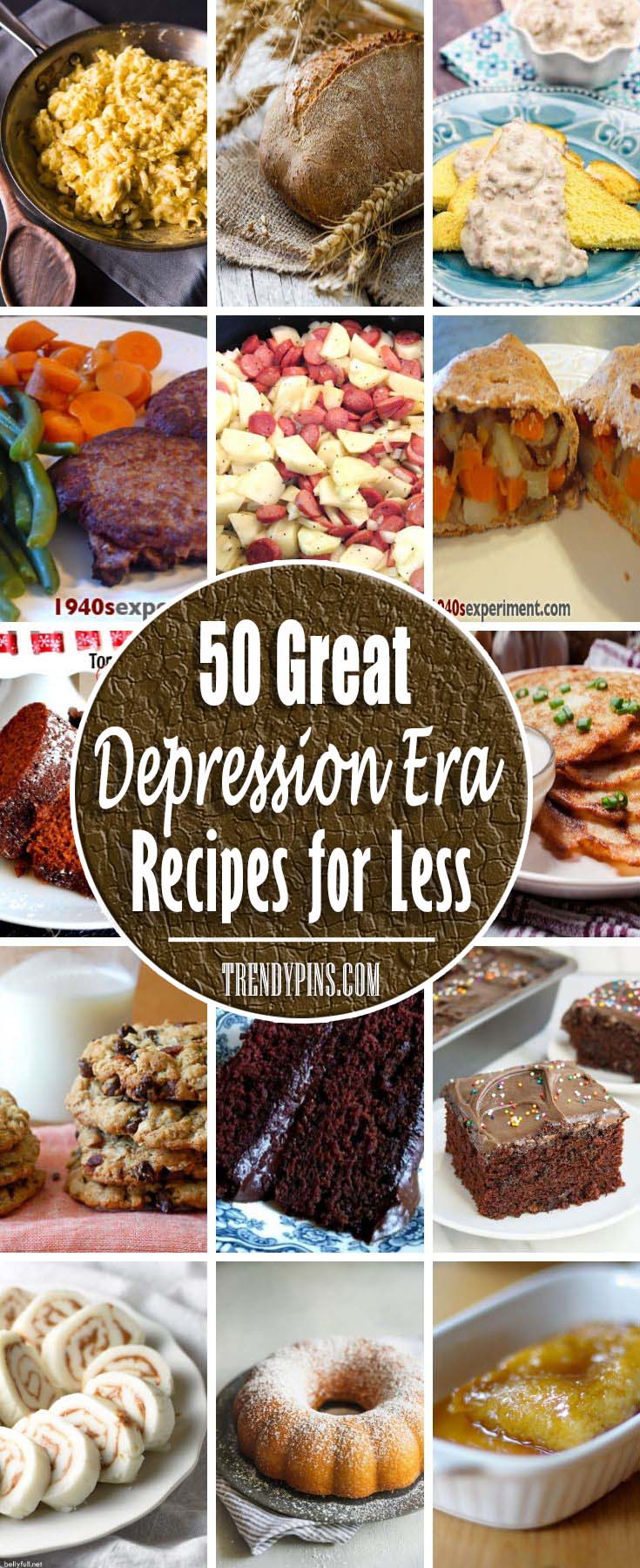 Don't forget to PIN this image for quick access to all these ideas
Feeding a family nowadays is really a great challenge. If it is a large one of seven for example. And the challenge is compounded when you are also trying to a strict grocery budget.
In my guest for money-saving wisdom I turned to the past. You can learn a lot from the past experience. Those who lived during the Great Depression knew a lot about living on very little. They knew how to cope with that difficult situation. Nowadays we are faced to the similar challenge. Go through these ideas and learn from the past experience.
Savory 1930's Recipes
3 Ingredient Bread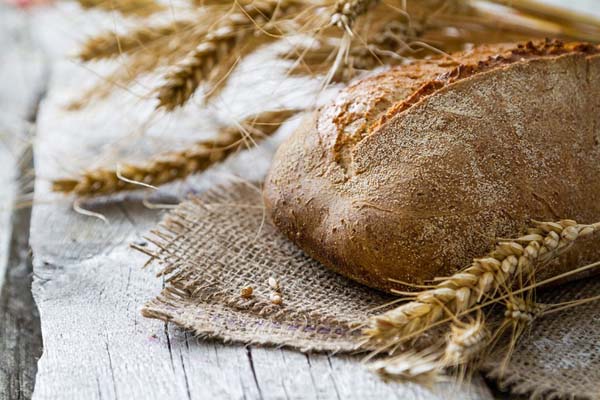 via Busy Mom Media
1930's Potato Soup and Biscuits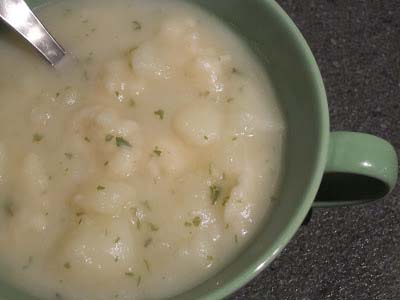 via Everyday Foodie
It is difficult to imagine any meal without bread. You can make it at home and be sure it will be irresistible. You need only three ingredients that must have at your pantry. It is not necessary to make it every day because you can freeze it for the next meal.
1930's Kitchen Sink Casserole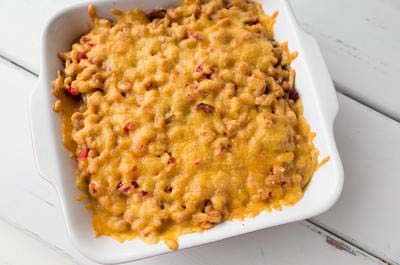 via RecipeLion
A strange combination at first sight. We all have heard about potatoes soup but some biscuits in it sounds strange. It is a great huger beater, You can have it for lunch or even dinner.
Corned Beef Fritters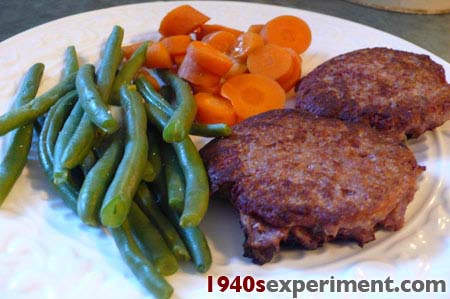 Don`t forget to garnish these corned beef fritters with some stewed vegetables up to your choice. It is a perfect meal for the whole family.
Feather Dinner Rolls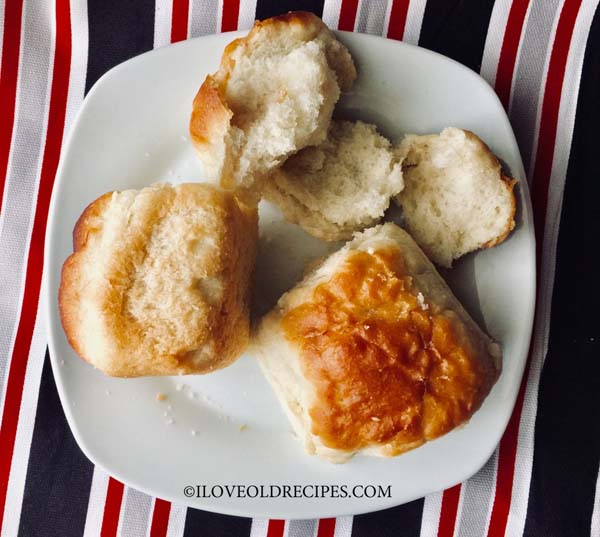 There are fast and easy to be made, but tasty at the same time. Gather the whole family and just enjoy the result.
Good Old-Fashioned Potato Pancakes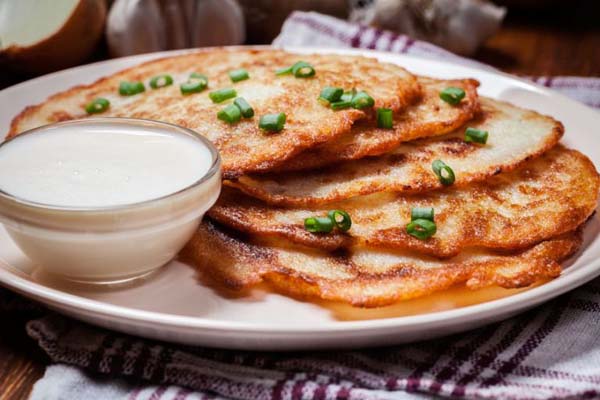 Potatoes can be used instead of flour. This is the perfect example. Potatoes pancakes. You can serve them with any jam or homey no matter they are made of potatoes.
Hamburger SOS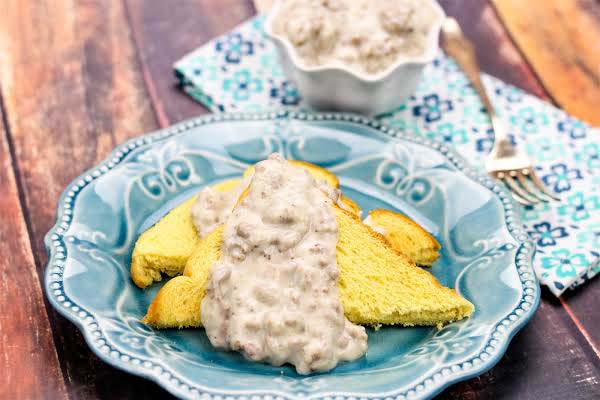 via Just a Pinch
This hamburger just reminds of a hamburger.  The basic part of this sandwich is the souse. You can make it up to your choice.
Hoover Stew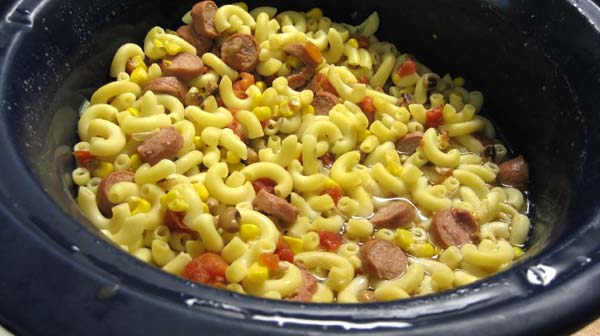 As you can see from the picture you can stew everything you have in the fridge. Just boil some pasta before. You can use canned products, those you store in the pantry.
Ida's Depression Goulash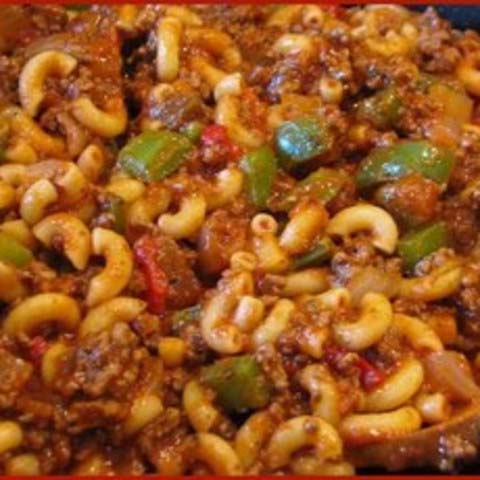 via BigOven
This is the ideal meal for testing your imagination. Add everything you like or have in the storage. Don't forget to add some herbs for additional taste and enjoy together with your family.
Peppery Scrambled Macaroni Eggs
Only two ingredients are basic in this meal – macaroni and eggs. Boil macaroni first and scramble some eggs at the end. Some black pepper is the final ascent.
Poor Man's Meal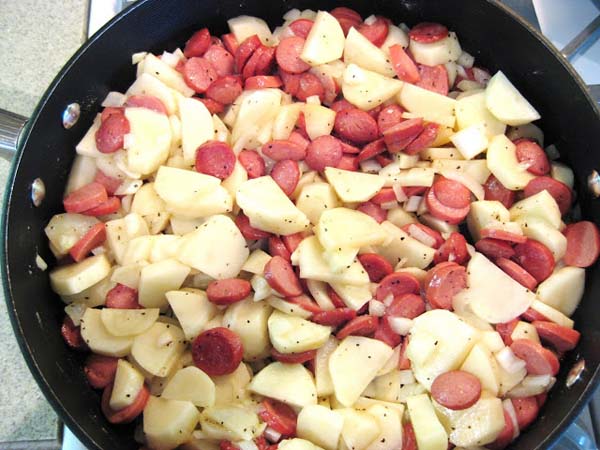 Ham and potatoes in a pot. You can add some onion and black pepper of course. The result is satisfying. The hunger will be beaten.
Porcupine Meatballs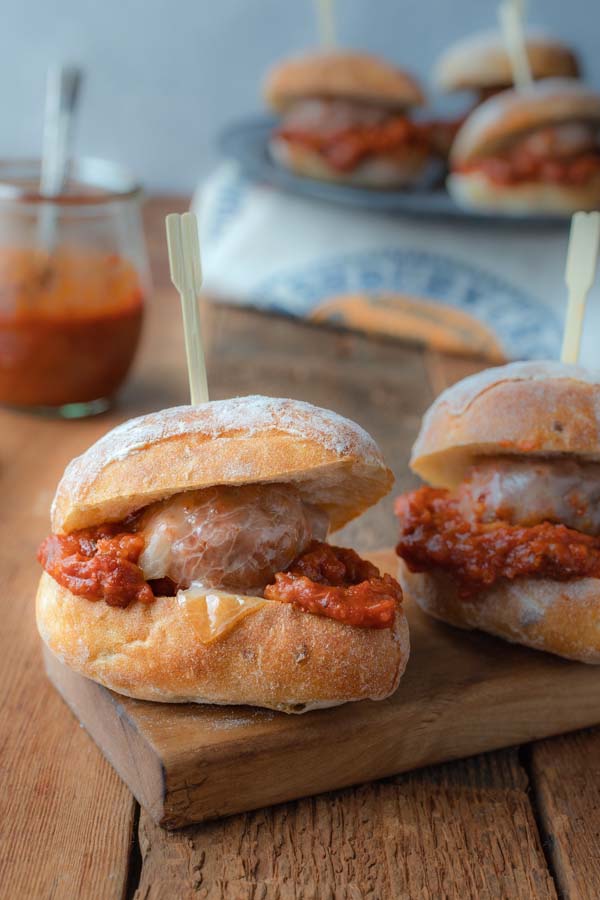 Meatballs are fast and easy option for a meal. You can serve them in  the form of sandwich or a hamburger. Use them not only for a meal but also for a snack. Appropriate for any teenager at home. In case there is something left *I am personally far from that idea * freeze them for the next time you meet hunger among family`s members.
Recipe for Noodles From Scratch From the Great Depression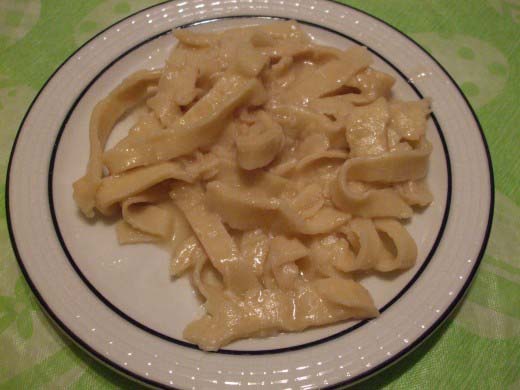 via Delishably
Just noodles. This recipe is as simple as possible. Just boil the noodles and the meal is ready. If you have some souse serve it and enjoy.
Survival Casserole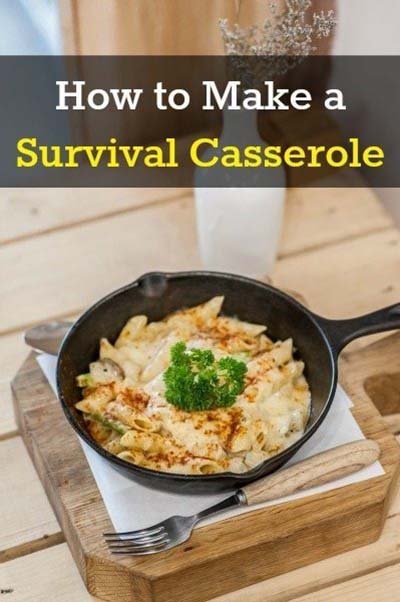 As it is clear from the name is contains basic ingredients to survive. You need only pasta. The piece of broccoli on the top is just for the look. Tasty and good enough to make you feel fill.
Vegetable Turnovers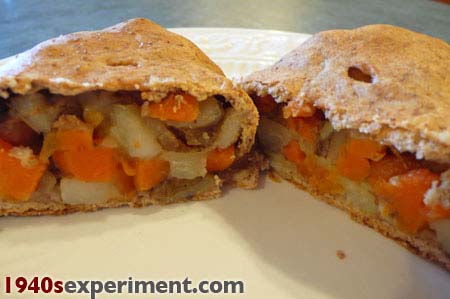 via 1940s Experiment
Cut all the vegetables you have at home. Stew them with some herbs and olive and serve with this type of bread. Fast and easy again. Appropriate for lunch and dinner. Enjoy together with your family.
Vintage Brown Buttered Homemade Noodles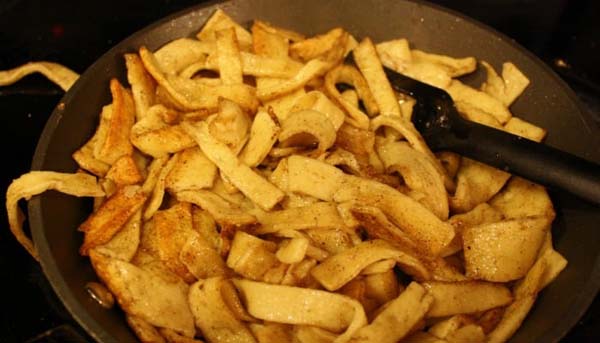 You can consume noodles sweetened with brown sugar. If you have some cinnamon don't hesitate to put it in that dish. Appropriate for a dessert or a breakfast. It can last till next day if there is something left.
30's Meat Loaf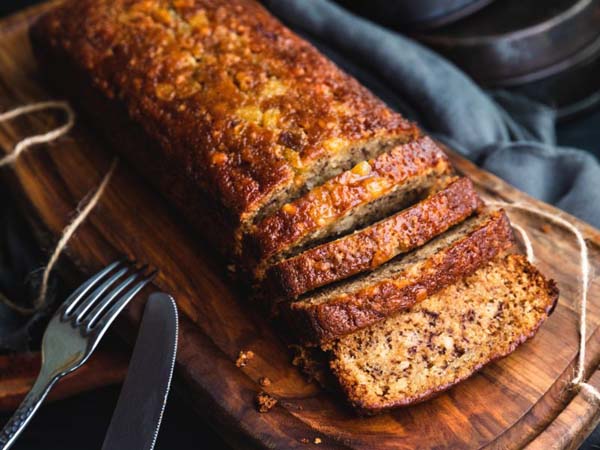 via Moms Who Think
Another type of a meal appropriate for the whole family. Meat loaf is preferable for most of the families. You can freeze the rest of it for the next day. Ideal for lunch or dinner.
Dessert 1930's Recipes
Cake With Raisins and Spices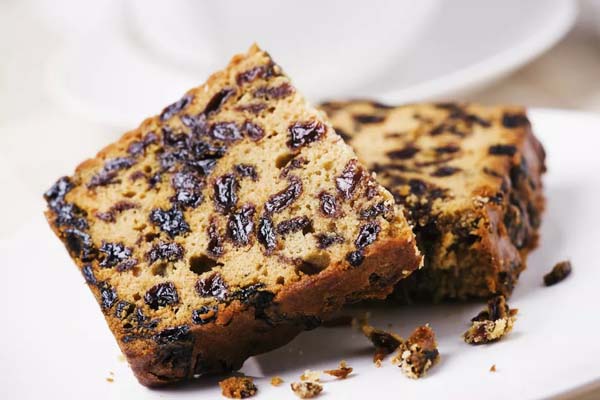 via The Spruce Eats
An easy cake. You need only raisins and some extra spices just like vanilla and cinnamon. Keep it in the fridge for a longer consumption. A perfect idea to feed the family for less in a crisis situation. Not only a dessert but an ideal snack for teenagers.
Crazy Carrot Cake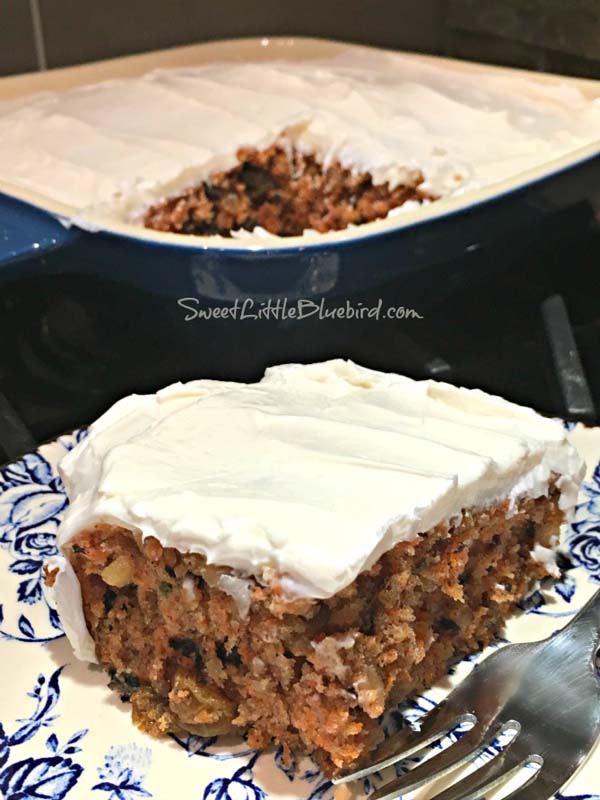 The cream on the top make it special. The taste is irresistible no matter the carrots in it. It is healthy and tasty at the same time.
Depression Era Chocolate Cake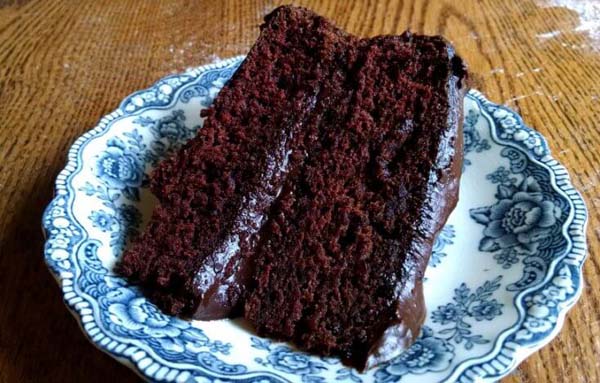 People even in Depression Era ate chocolate. You know perfectly the chocolate itself helps for better mood. It makes you feel great. So, why don't you try this depression era type recipe. Full of calories and taste.
Depression Era Oatmeal Cookies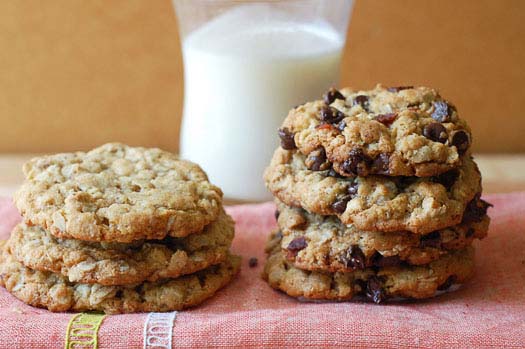 via A Cozy Kitchen
You need oats, some flour. Nothing special required. If you add some chocolate bars everyone will be amused. Go for that idea without hesitation.
Hot Milk Cake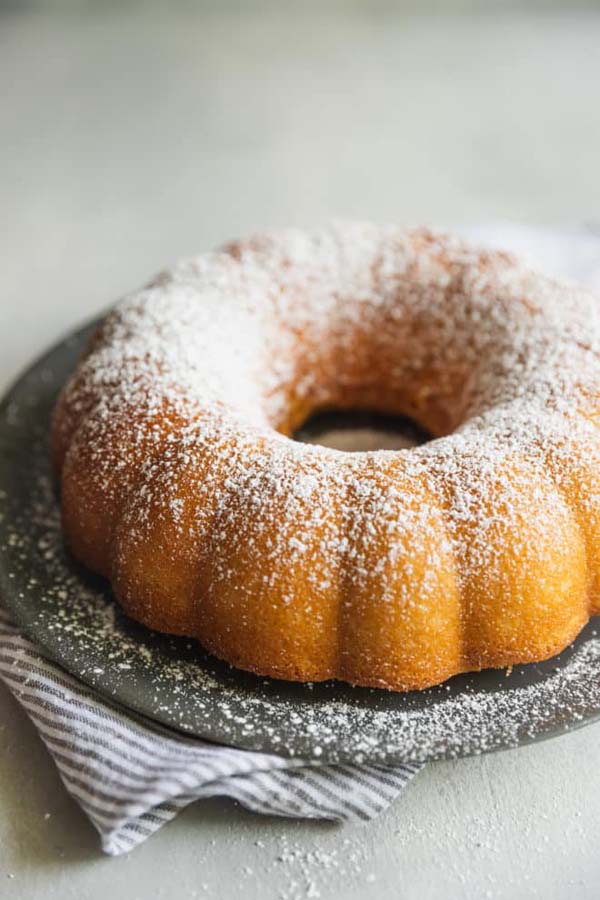 via Culinary Hill
The homemade hot milk cake is irresistible. You need the basic products only. I am sure you have them in the pantry. It takes no more than 40 minutes.
Poor Man's Cake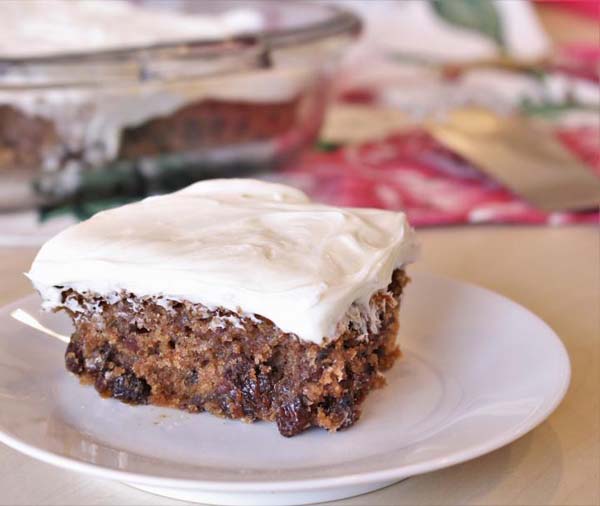 via Almanac
You need only an egg that is why it is called poor. But these dried fruits in it gives that special fresh taste. Children will adore it at home. Go for that idea.
Potato Candy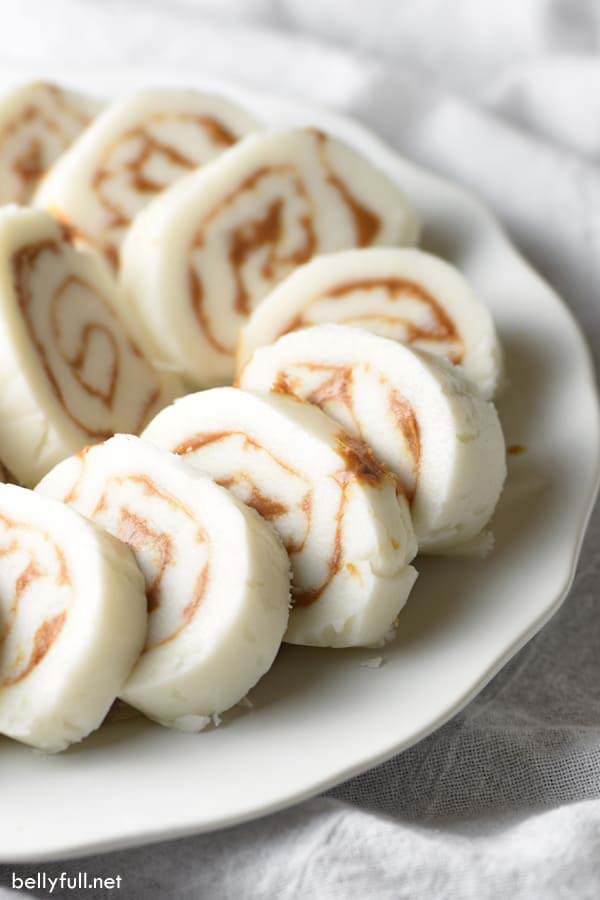 via Bellyfull
If you try them ones you will get addicted. I am sure. These potato candies use potato instead of flour. Don't forget to add some sweetener. You can use honey to make them healthier. Enjoy the result.
Rock Cookies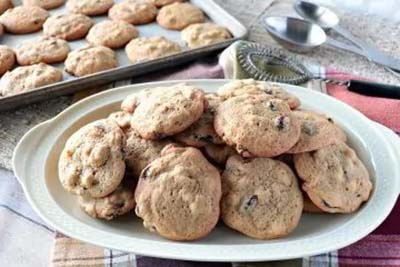 Just because they are rocky they could stay for a longer time. As you can see from the picture there are some chocolate bars in them. Chocolate gives that irresistible taste. Perfect snack for every child at home.
Tomato Soup Cake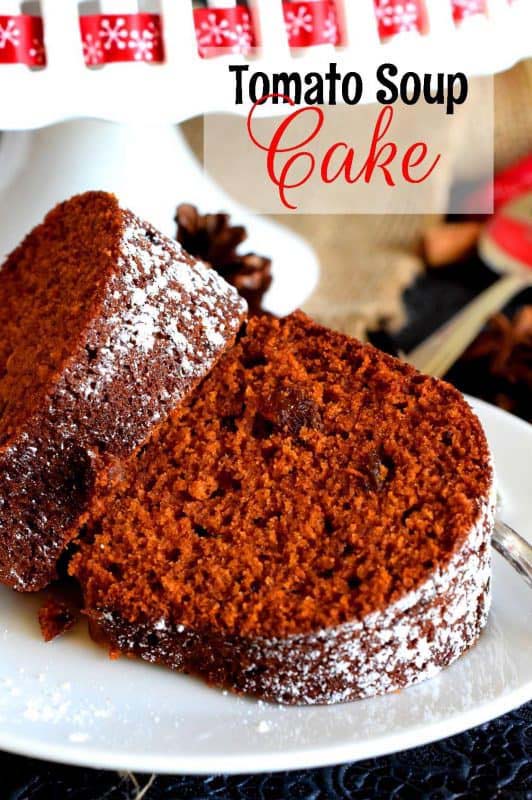 It sounds strange but who cares if it is tasty. This cake is full of tomato taste. In case there is no milk you can use tomato souse. It is up to your choice to add or not sugar. You can make that salty type of cake.
Vanilla Depression Cake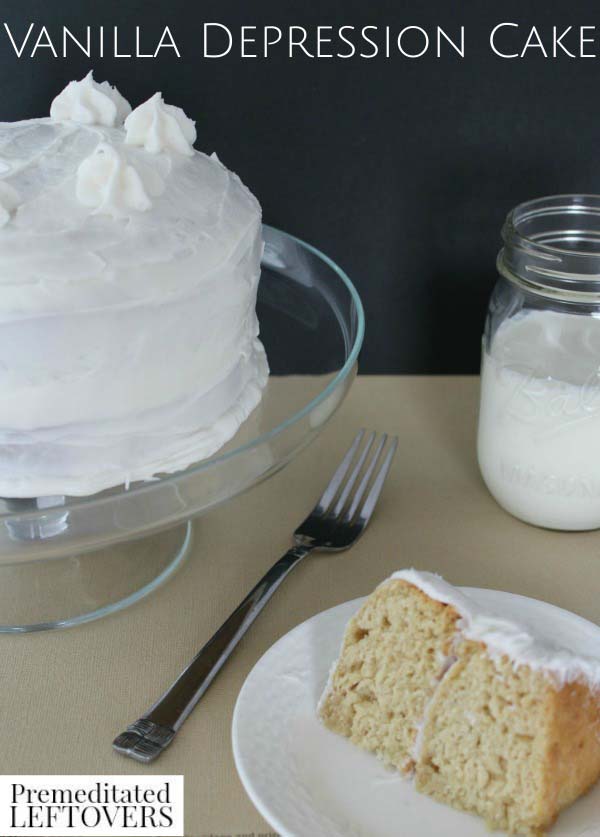 That vanilla flavor cake is traditional one. That is what makes it unordinary is the cream on the top. That cream makes it smooth and full of vanilla sense. Try it at home and take care for the ones you love with that brilliant less cost idea.
Vintage Banana Cake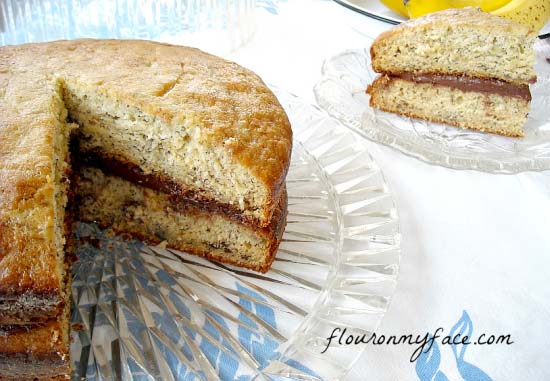 via Flour on My Face
Use bananas instead of flour. Cut in the middle or just bake it into two layers and put some chocolate in the middle. Turn the cake into its chocolate version. Bananas and chocolate – that's the perfect combination for every taste. Go for that idea.
Vintage Carrot Cookies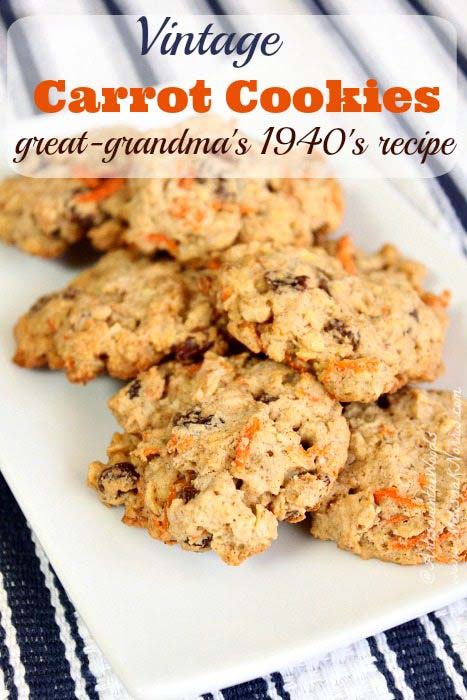 via Melissa Knorris
Another type of carrot dessert – carrot cookies. Try them and won`t be disappointed. You can keep them for a longer period of time if you store them in the appropriate way. You can even freeze them. It is also a good idea. It is not the time to waste any food.
Wacky Cake with No Eggs, Milk or Butter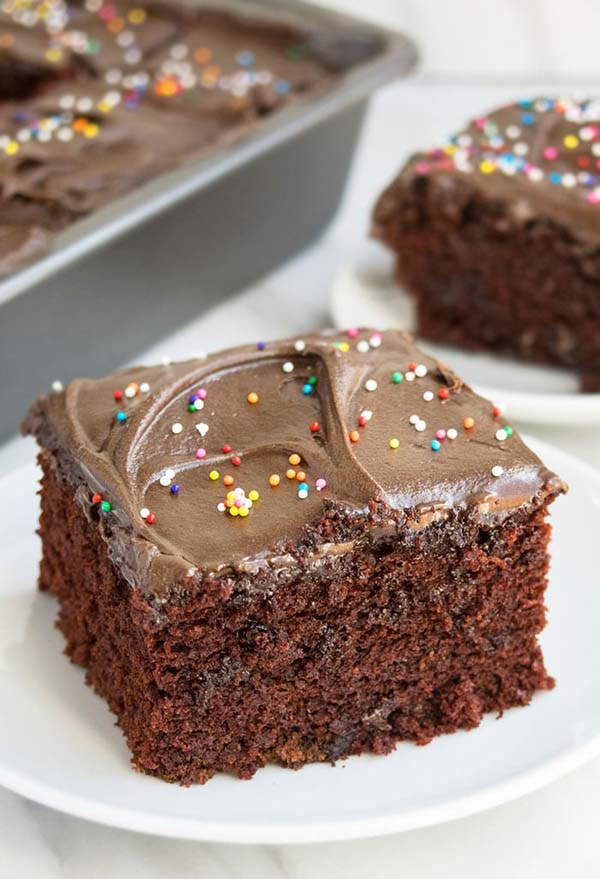 via Cake Whiz
Strange but tasty. Find the recipe and try it at home. Bring that English style at home. Despite hard times keep the spirit high.
Poor Man's Pudding (poor man's pudding)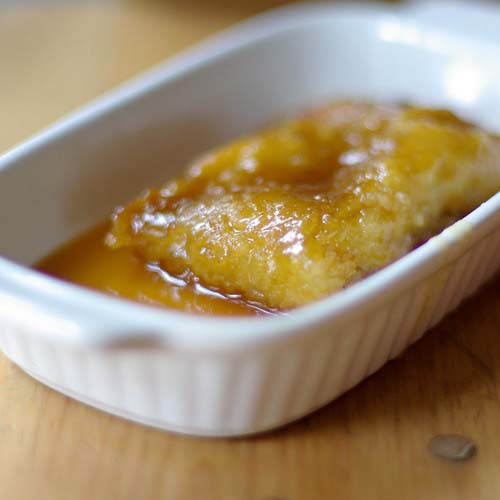 It can be poor in ingredients but not in taste. You can have pudding without eggs or milk. Just try this idea and share with your family. They will be astonished by the result.