Every housewife knows that sometimes there are some days that you get on a roll with cooking and have more food than you know what to do with. It is time to use your imagination. When you're at the right mood, make big batches of recipes that freeze well, and stow away leftovers for lazier nights. Soups, stews, lasagna.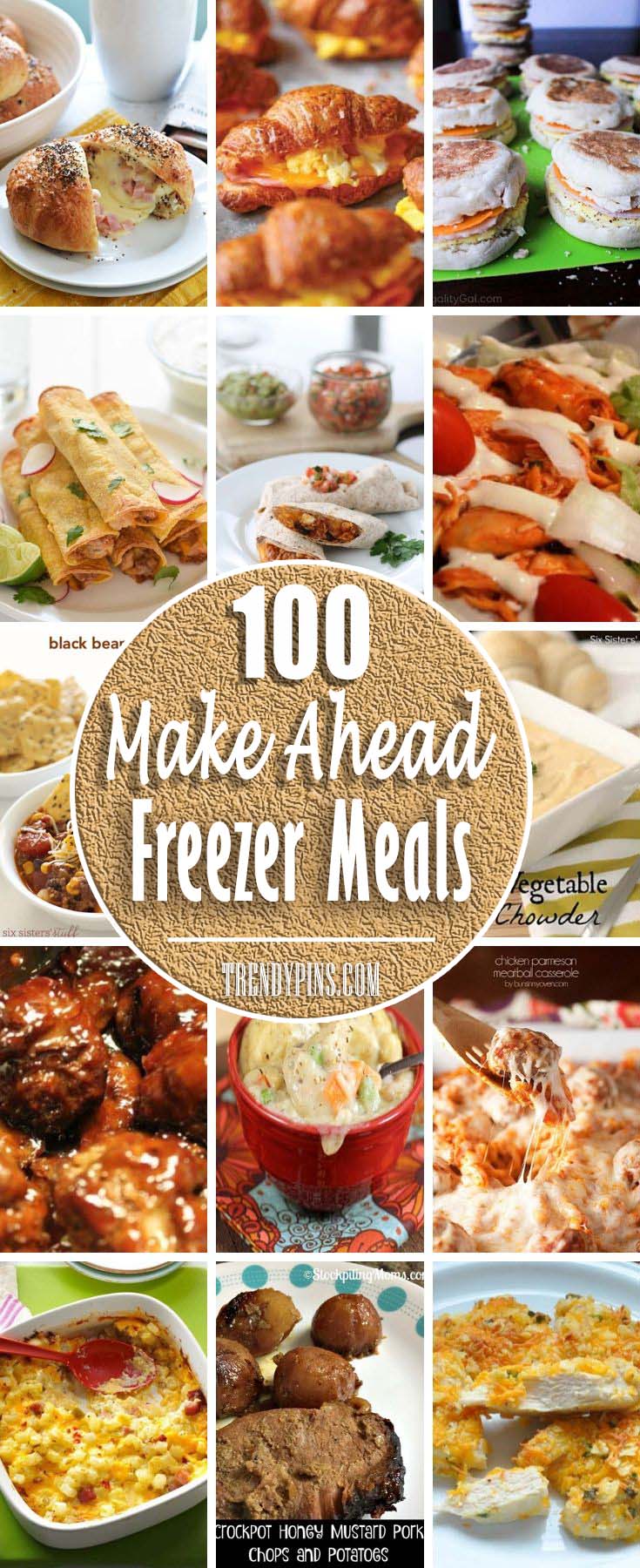 Don't forget to PIN this image for quick access to all these ideas
When you freeze any food you should follow some rules.
Freezing retards the growth of microorganisms and enzymes that cause food spoilage. For best flavor and texture, home-frozen foods should be used within 6 to 9 months. Never store more than 2 or 3 pounds of food per cubic foot of freezer capacity at one time.
No matter if it is fresh produce or cooked left-overs, freezing food is one of the best ways to combat food waste and keep plenty of food on hand for an extended period of time. However, you should keep in mind the above mentioned tricks and tips before freezing foods. That will help you to ensure maximum flavor and freshness, for when it's time to pull your food no matter if it is almost ready meal or just a product to be cooked from the freezer.
Breakfast Freezer Meals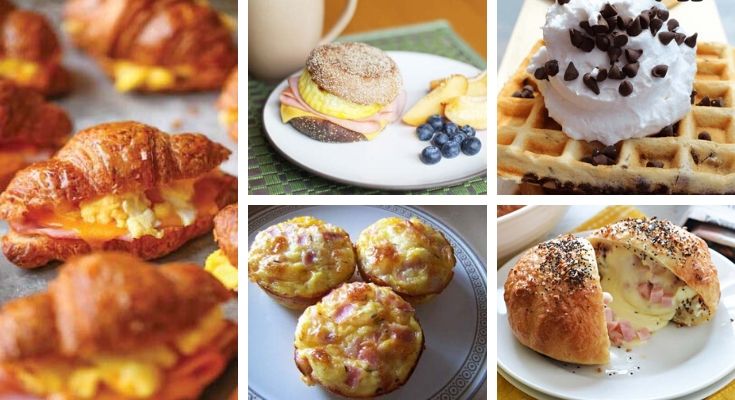 Breakfast is the most important meal of the day and it we should never skip it. The attractive smell of freshly baked bread and the look of the beautiful plate full of tasty meals charge us with positive energy for the day.
However in the mornings we have to go to work and school and there isn't much time for cooking. That's why we have prepared a list of meals that can be stored in the freezer and in the mornings you can just put them in the microwave or oven for a few minutes and have a fresh, warm breakfast.
Take a look:
Fake Out Starbucks Breakfast Sandwiches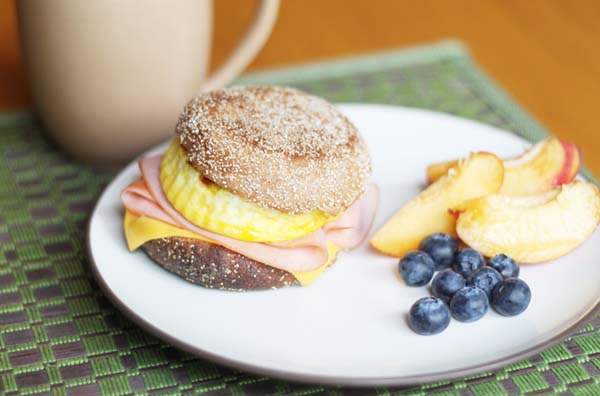 via Thriving Home
It is so easy to freeze sandwiches is to: Just put them in zip-top/self-sealing type plastic sandwich bags. Do not forget to labeling the bag with the date and type of sandwich.
Freezable Country Breakfast Bowls
via Budget Bytes
Country breakfast is one of the most preferable breakfast not because of its taste but it makes you feel full even all day long. In case you have country breakfast left, freezing is a good idea.
Freezer Bagel Breakfast Sandwiches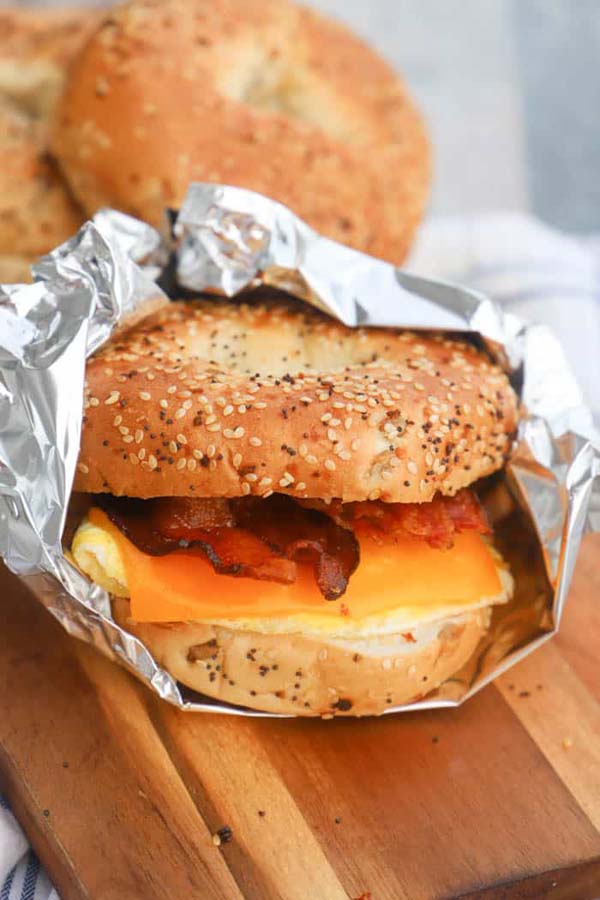 If these type of sandwiches are favorite among the members of your family you can make a dozen of them and store the left ones in the fridge. You will have a ready snack any time you need and no wonders what to serve for breakfast or a late dinner.
Freezer English Muffin Breakfast Sandwiches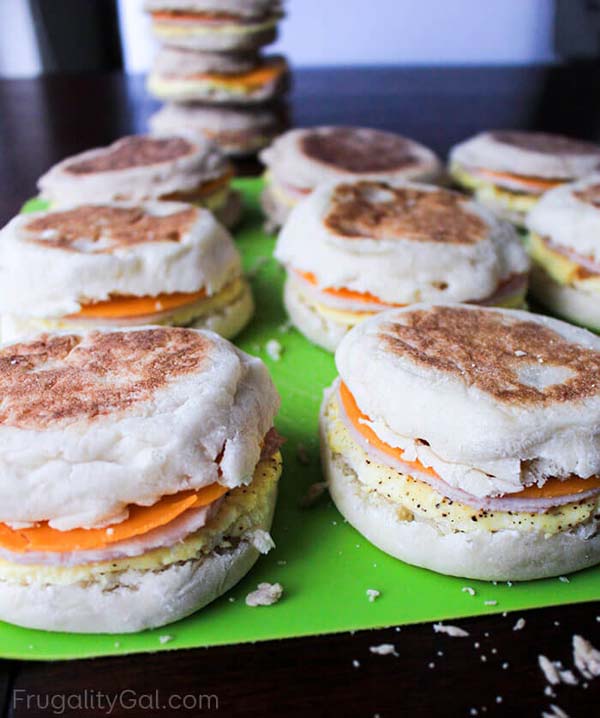 via Frugality Gal
We offer you that brilliant idea of English muffin sandwiches. In case you want to be creative even in sandwich making this is our best proposal. Combine cheese and ham you like and the sandwich is ready.
Every member of your family will appreciate your efforts.
Ham Egg and Cheese Muffins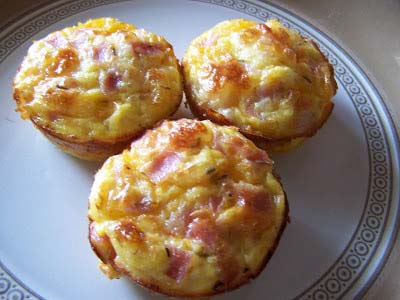 via Mommy's Menu
Fast and easy recipe. That successful combination – ham, egg and cheese has proven through the time as a preferable one for every meal – breakfast, lunch or even dinner. But cook them in a form of muffins is really a creative decision. It is very easy and saves time.
Vegetarian Breakfast Burritos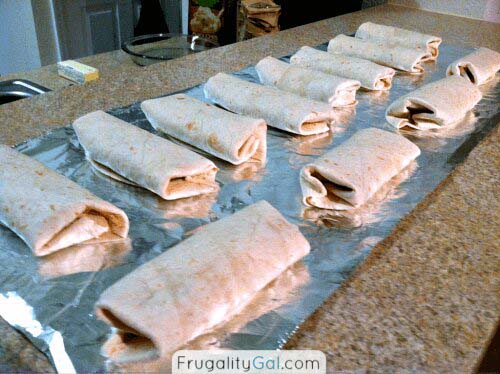 via Frugality Gal
Burritos in any version but here we offer you vegetarian ones. It will take you almost the same time if you prepare 2 or a dozen. In case you have the required products why don't you make a dozen then.
Freezer Oatmeal Cups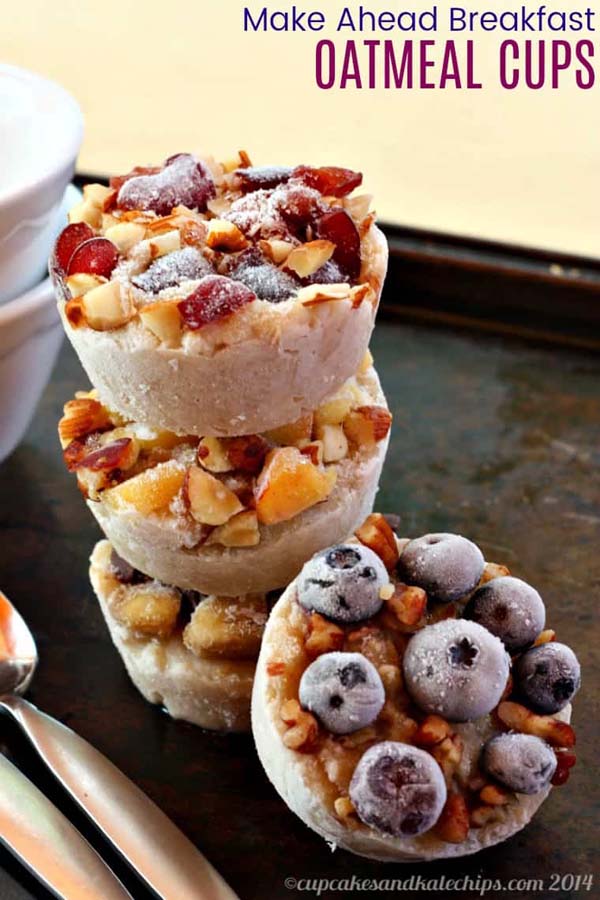 This idea is healthy and tasty at the same time. And the way it is presented – in a cup form – makes it creative. But do not forget to use only plastic cups. This is one of the basic rules in freezing
Freezer Pancakes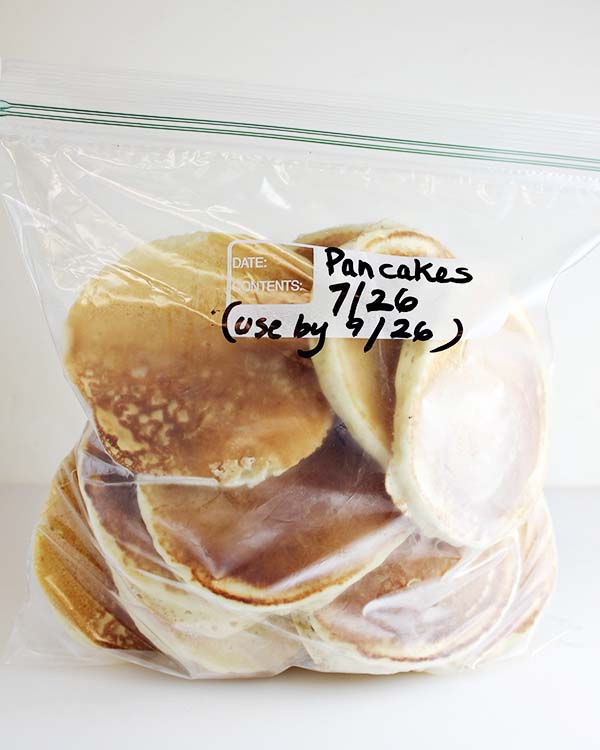 Pancakes are associated with the time we spend together. A lot of families eat pancakes on Sunday mornings. If you want to break that rule but have no time at the week days, the freezer is your clever solution.
Homemade Eggo Waffles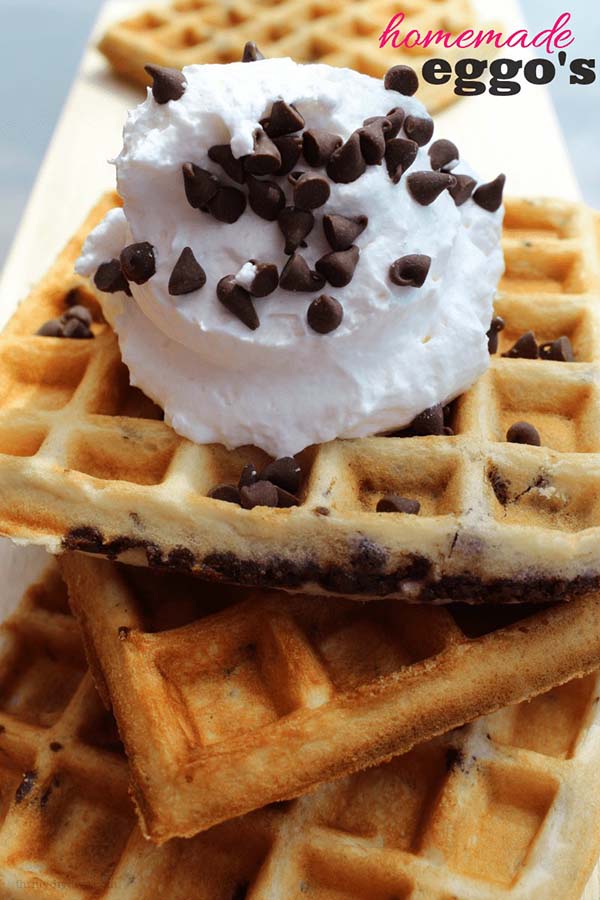 They are so tasty that gained the title eggo. You can`t resist the taste and probably won`t tent to share them with anyone. They will go perfectly with a morning coffee or will be an ideal ending of a day in front of the TV, with some ice-cream. Why not? You need just frozen homemade eggo waffles.
DIY Frozen Breakfast Burritos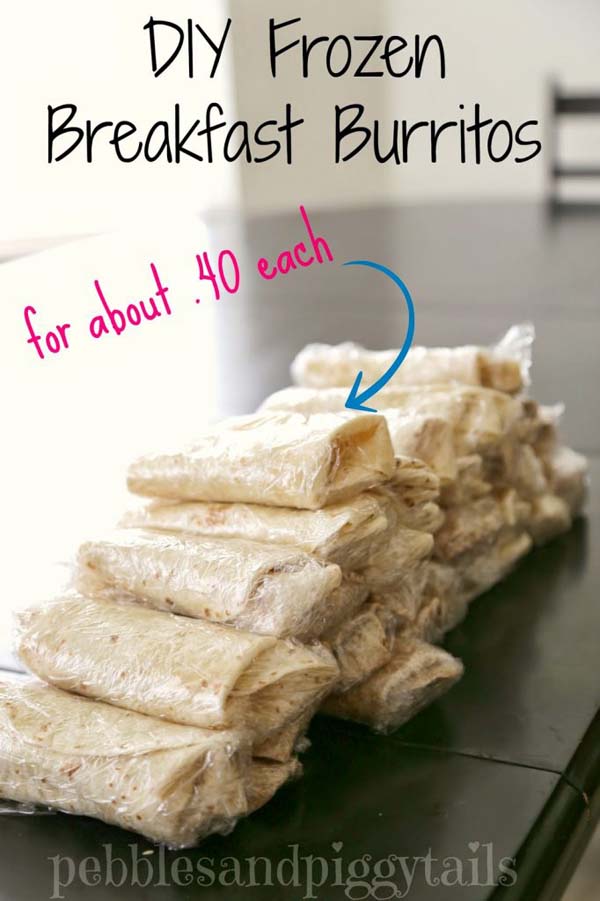 We offer you another idea of frozen breakfast burritos. But you should know, no matter the version – they are a wise choice in the freezer.
Freezer Friendly Bagel Bombs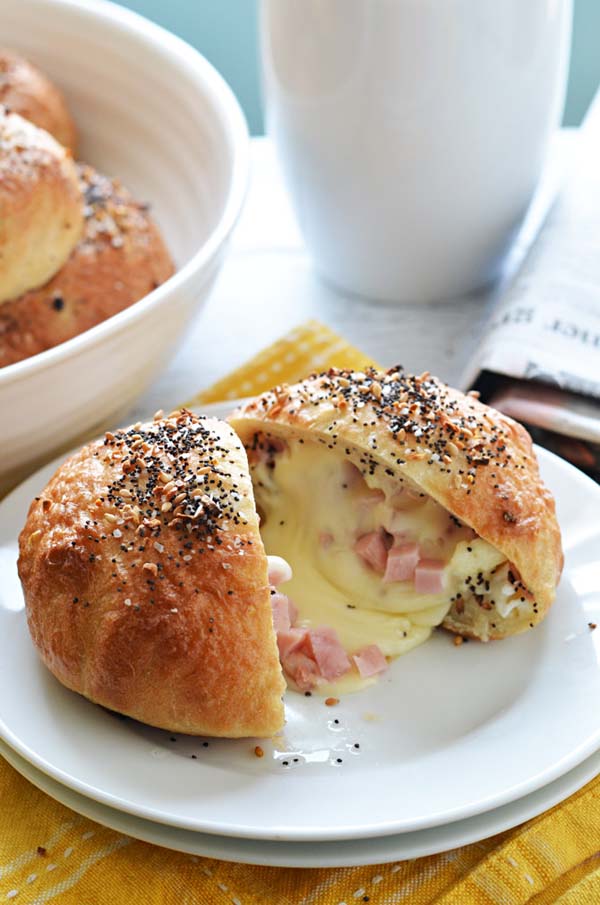 via Host the Toast
It is another tasty combination – cheese and ham. We call them bombs because they just explore in flavor once being heated.
Muffin Egg Cups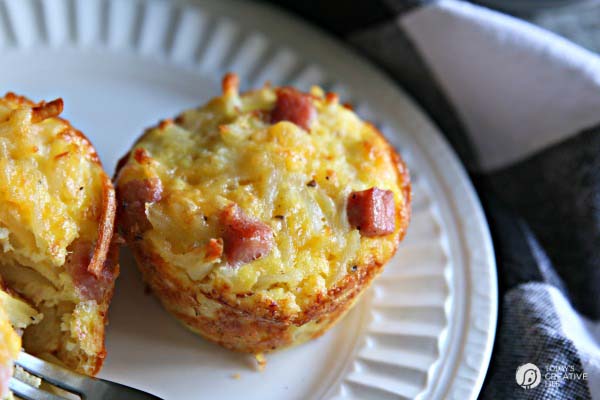 Egg are ideal for breakfast. But if you use your imagination and mix them up to your preference you will have muffin egg cups. A brilliant idea for every meals and taste. Every practical housewife will keep them in the freezer from time to time.
Breakfast Burritos Bonanza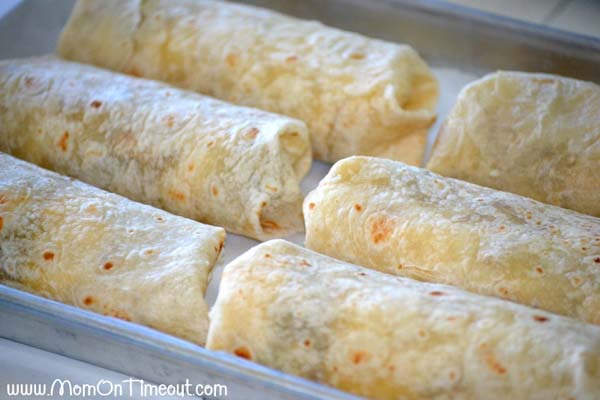 via Mom On Timeout
Another type of burritos. This Italian version of burritos is healthy and tasty at the same time. Freeze them and enjoy the taste any time you want. Don't forget to label with date not to keep them too long in the freezer for better taste.
Peanut Butter and Banana Baked Oatmeal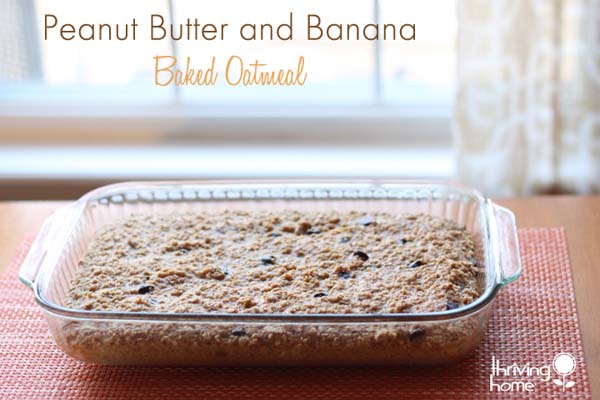 via Thriving Home
Peanut butter and banana is always a good combination. Oats are healthy ever. This breakfast is a good example of a great imagination.
Freezer Croissant Breakfast Sandwiches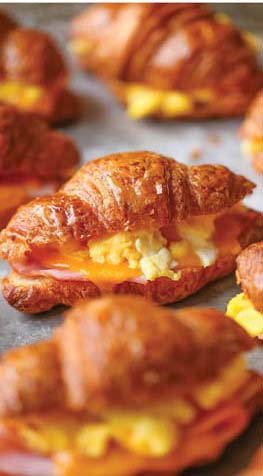 via Damn Delicious
You can consume croissants in their origin form but also you can prepare delicious sandwiches. The recipe is as simple as possible. Just cut them in the middle and fill them with all your favorite staff – ham, cheese.
Freezer Ready French Toast Sticks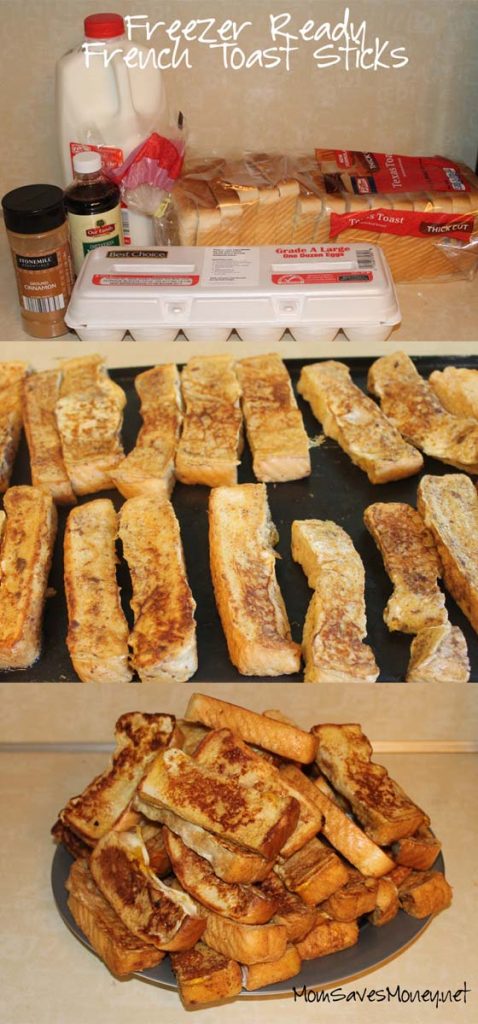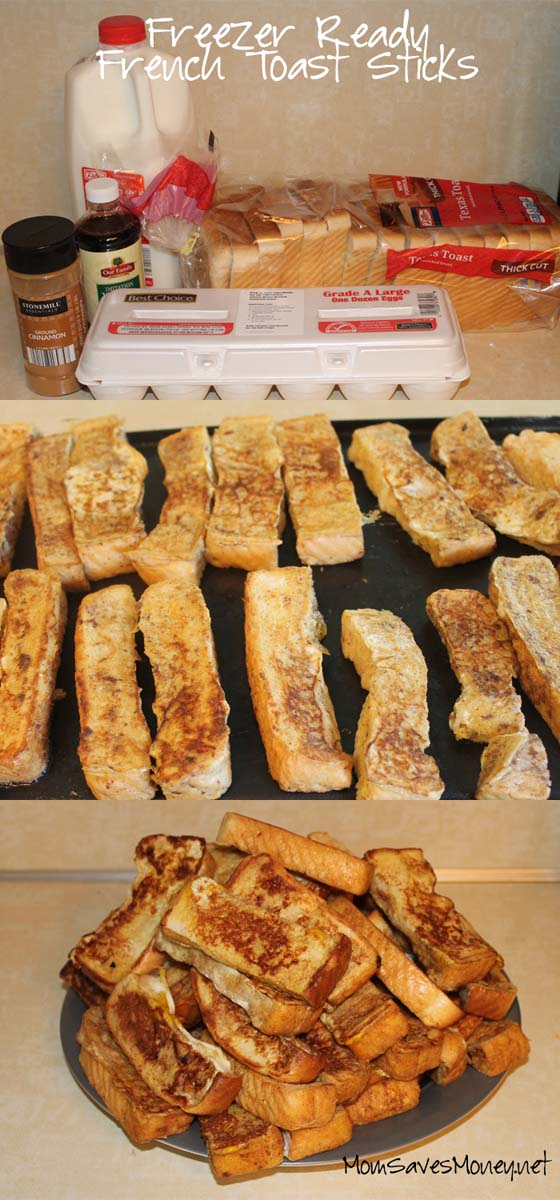 via Mom Saves Money
French toasts made in the form of sticks is definitely a fresh idea. French toasts are ideal morning solution. The make the whole your day.
Lunch Freezer Meals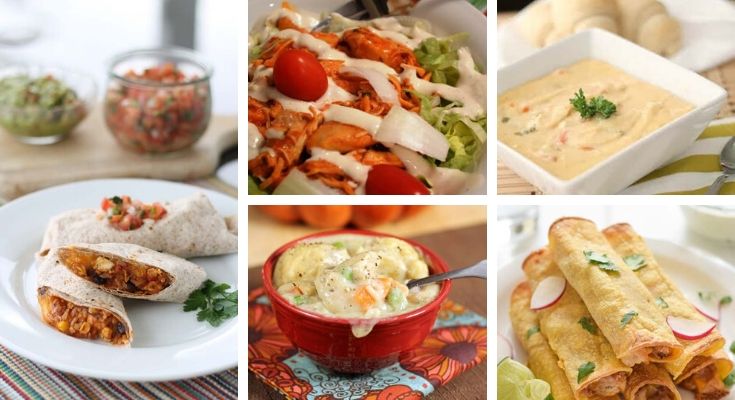 The list is getting larger. We offer you here some creative ideas for a quick lunch thanks to the freezer again. You can freeze not only the lefts from your breakfast but also these from lunch. If you consider yourself as a well-organized housewife you can spent more time in a day to cook more types of dishes for the periods you will not have enough time. It is a common practice for many families to cook at the weekends for rest weekdays. Thus, they have ready and tasty homemade food thanks to the freezer.
Here are our proposals.
Baked Chicken, Bean and Cheese Taquitos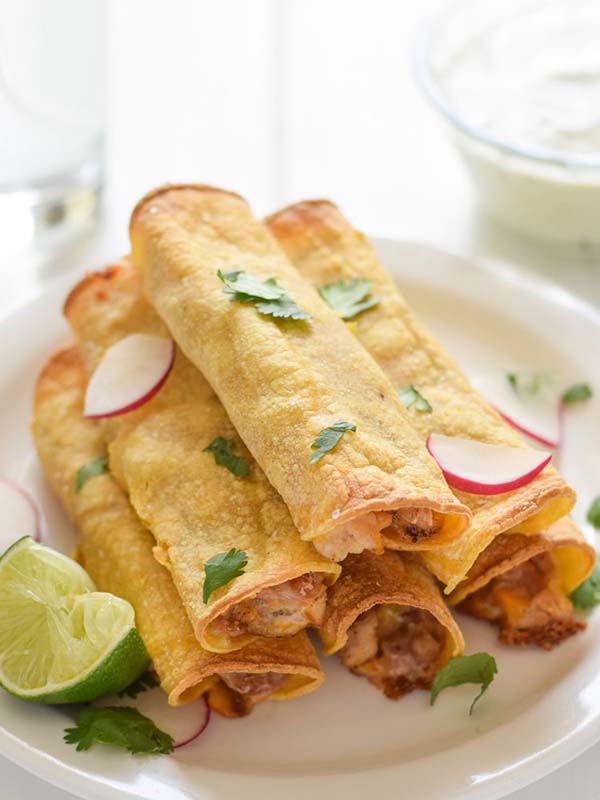 via Isabel Eats
Preparing taquitos gives you the opportunity to be rally creative. Chicken, beans and cheese is a very common combination. We deeply advise you to try it.
Bean and Cheese Freezer Burritos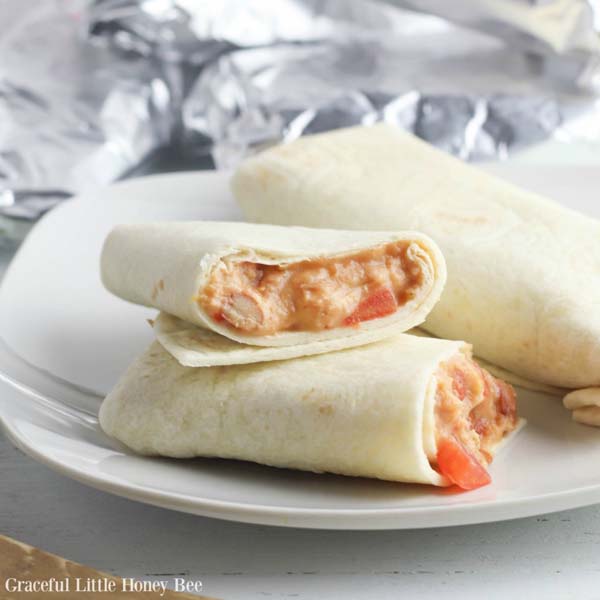 Burritos can be eaten also for lunch. Despite they are vegetarian version they give you the sense of that fullness. You can choose cheese up to your preferances.
Chicken Quesadillas (for the freezer)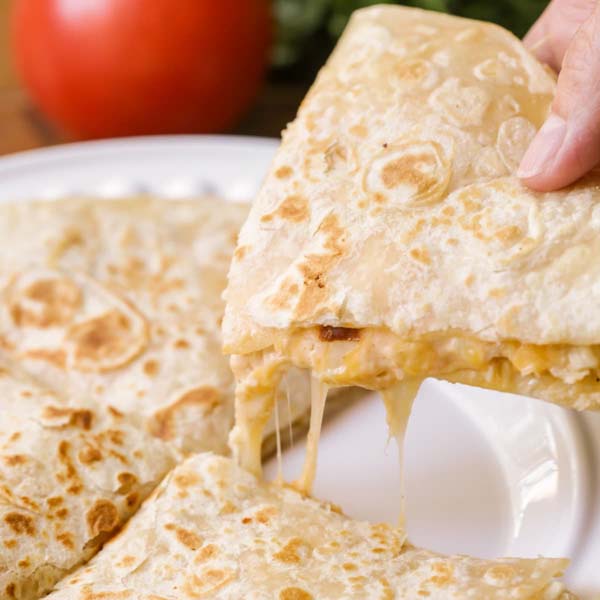 via A Time to Freeze
This idea is specially made for the freezer. It is not vegetarian one. Chicken meat because of its features is appropriate for children. This could be even a snack any time when they feel hunger.
Crock Pot Buffalo Ranch Chicken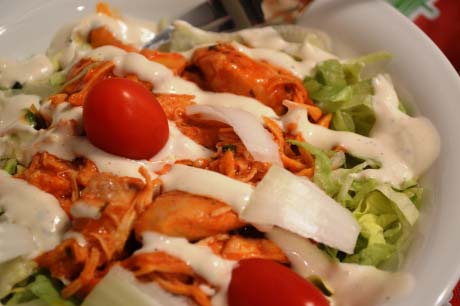 As you can guess from the name Ranch chicken recipe contains also full range of vegetables and different types of salad. Salads also can be frozen in the freezer.
Freezer Chicken Taquitos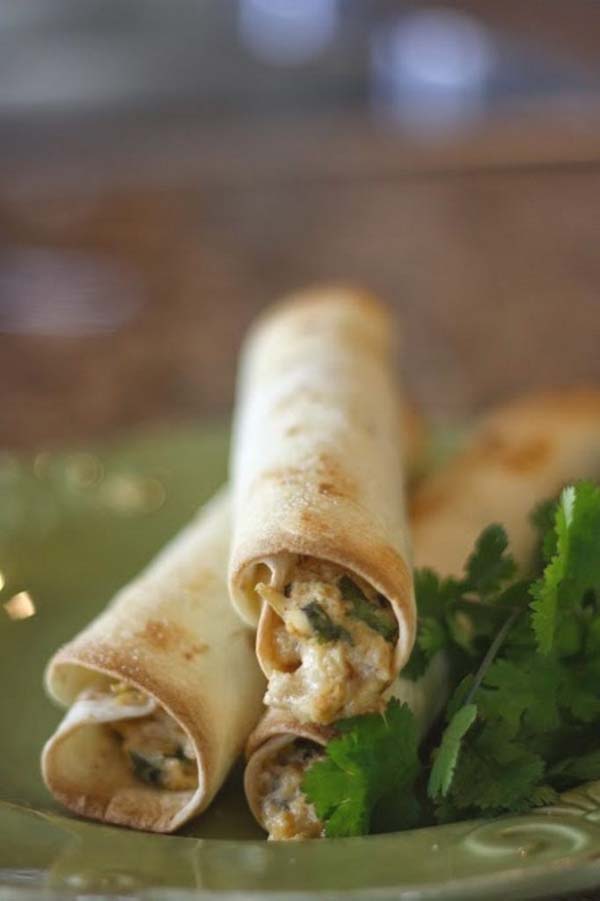 Another good option for a quick lunch if you are a busy type of a housewife. Just open the freezer, warm in the microwave for some minutes and your tasty lunch is ready. Another way to give your love to the ones you love – family members, friends.
Homemade Freezable Uncrustables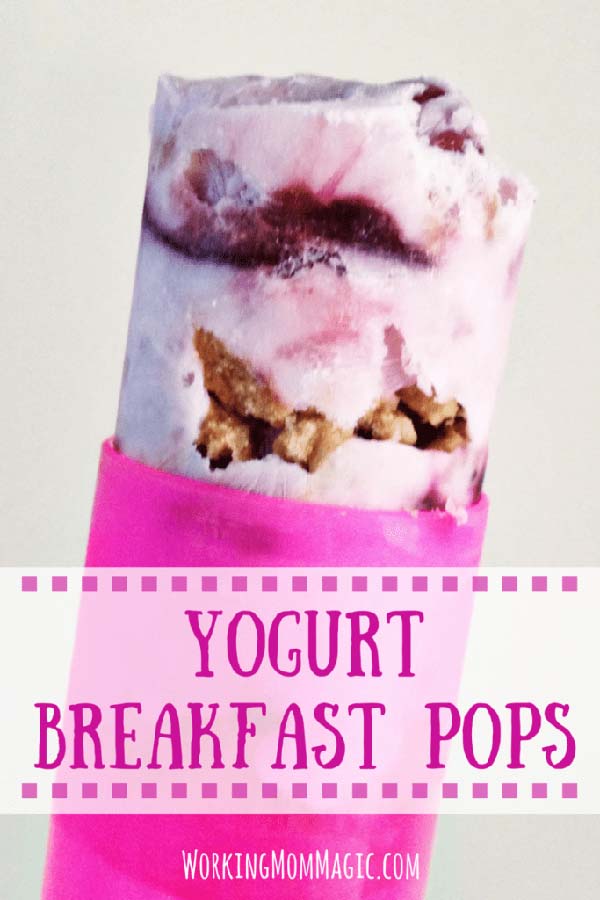 This idea is really awesome. Homemade Freezable Uncrustables. Everyone will like them. They will appreciate your efforts but also your creative spirit as a housewife.
Homemade Frozen Pizzas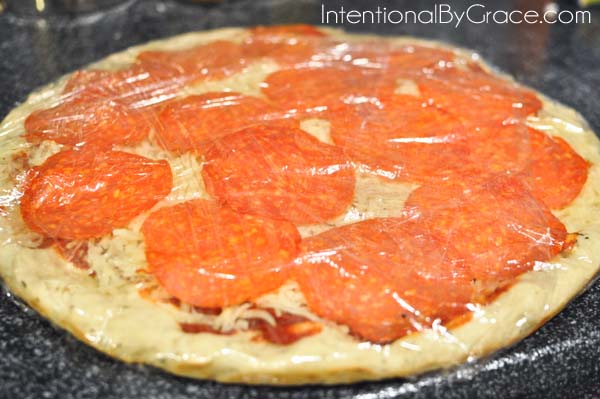 This sound definitely familiar to you. I am absolutely sure. I am ready to bet that there is no family freezer without a frozen pizza. Every supermarket – from the smallest to the biggest one offers in the freezer all types of pizzas.
Homemade Ham and Cheese Pockets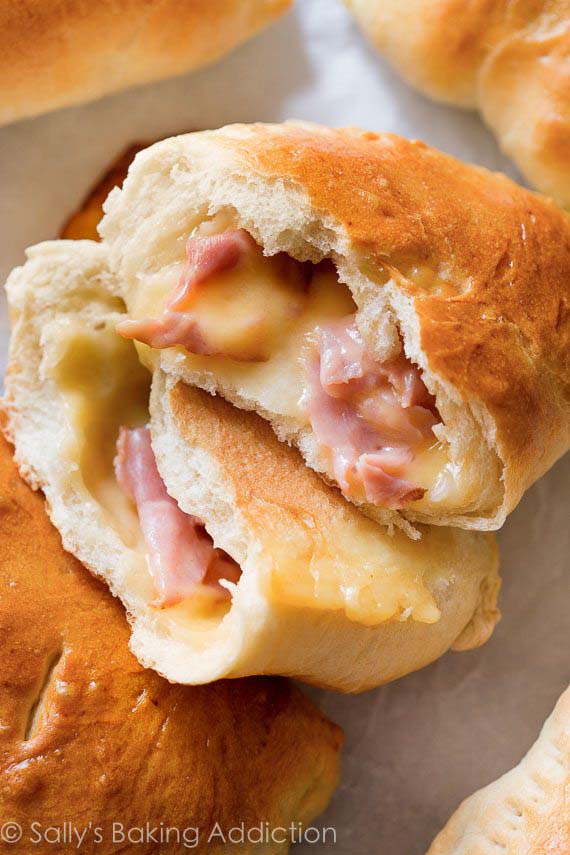 These homemade pockets are easy to be made. Choose the appropriate bread, cut in the middle and fill the space with your favorite products. Do not forget to label the package with the date of preparation for better taste. Always store sandwiches at a separate shelf apart from the meat in the freezer.
Homemade Hot Pockets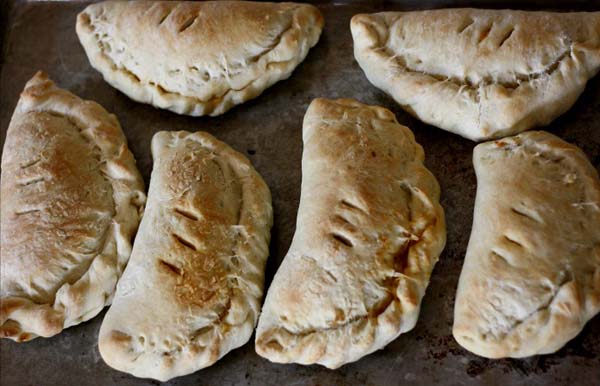 These pockets are different from the above mentioned just because for their preparation we do not use the bread from the store. That bread is homemade. It takes more time but the result deserves the time you have spent.
Microwavable Pasta Lunch Packets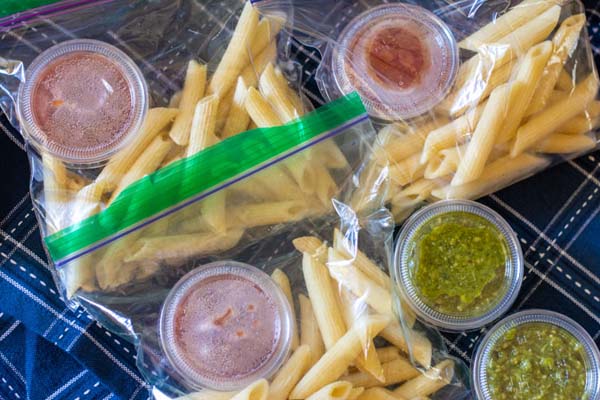 via Frugality Gal
This practical idea for a lunch requires two steps in preparation. The first one is to boil the pasta and the second is to cook the souse. In the process of packing you should separate the two sets in one package. It is a very wise idea because no one can even guess that it is a frozen food after heating it in the microwave and serve it in a plate.
On-the-Go Chicken Burritos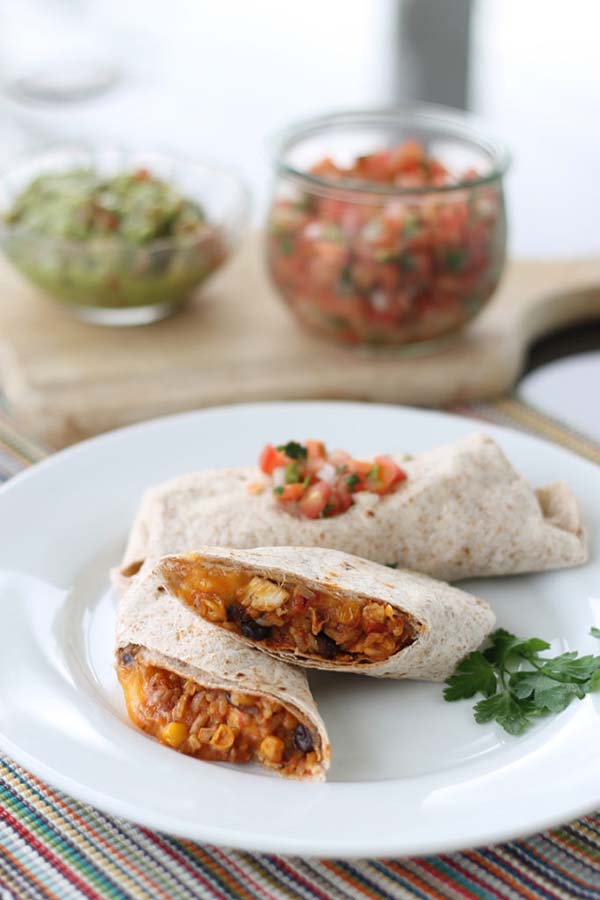 via Thriving Home
As you can see from the title these burritos are just to follow you everywhere – at your working place, in every picnic moments, at school, everywhere you feel hunger. They are portable and easy to be kept.
Mini Chicken Burgers with Herbs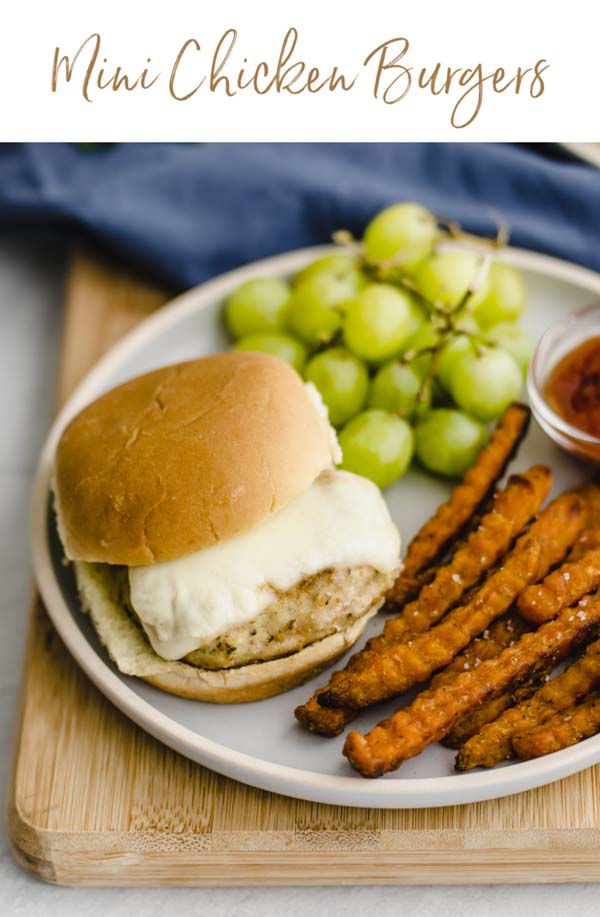 via Thriving Home
Another brilliant idea for your freezer. These mini burgers are a typical example of a practical and creative mind. They are mini just for better storage. You can combine them with another option you have in the freezer
Soup Freezer Meals
Soup in the freezer! Of course yes. How many times you have wondered what to do with rest of that meal. Here is the answer. Freeze it. Soups presents very often in our lunch meal.
Black Bean Taco Soup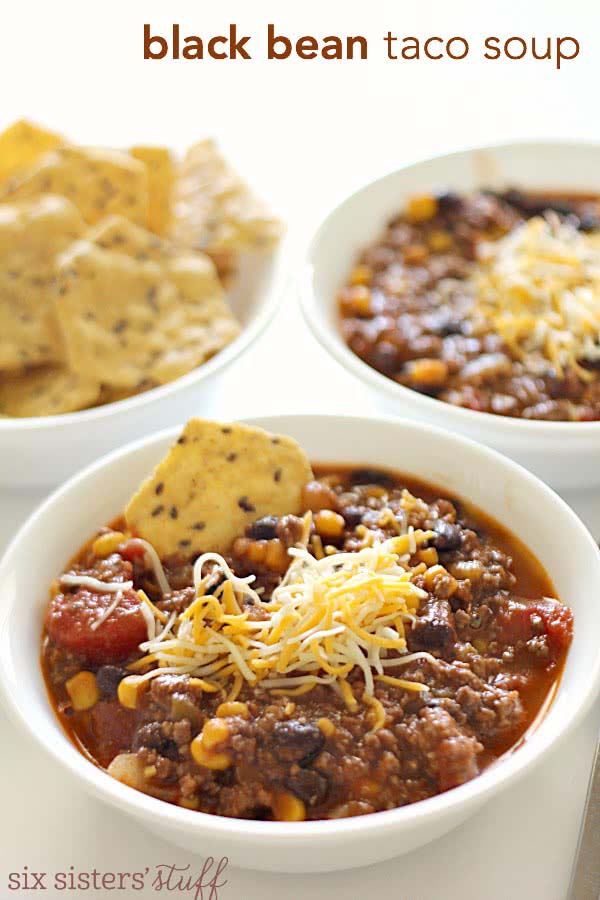 An excellent choice for a cold winter day. You can rely any time on this warm bowl of soup if you have it in the freezer. It is a typical Mexican soup with black bean. It makes it full of calories and copes with any hunger. Make it a part of the cozy atmosphere at home. Don't forget to stir some cheese on the top.
Bacon Double Cheeseburger Beer Cheese Soup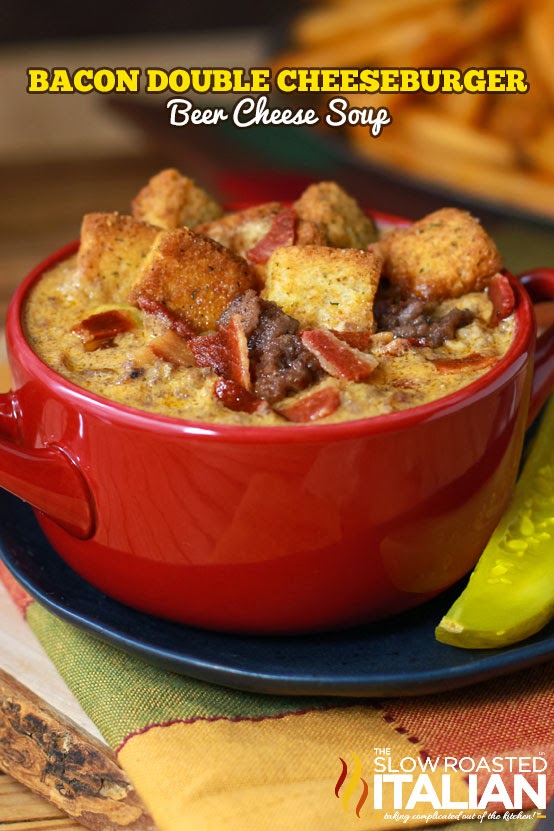 That beer cheese soup is extremely delicious. It reminds of the taste of a hamburger and beer just because it combines all the basic ingredients for a real burger.
Cheesy Vegetable Chowder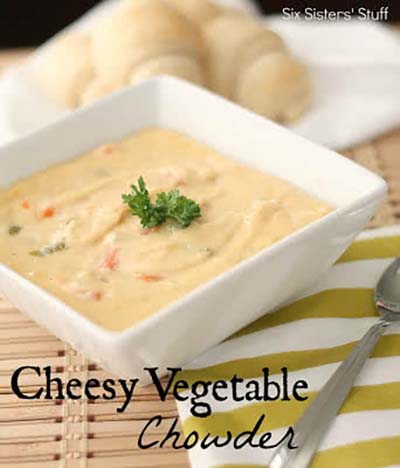 It is a good option for all the people who do not consume meat but not only. It may be consumed as a perfect starter for the main course. It is creamy and smooth. It take a little bit time to be prepared but you can enjoy it every moment being in a hurry.
Loaded Baked Potato Soup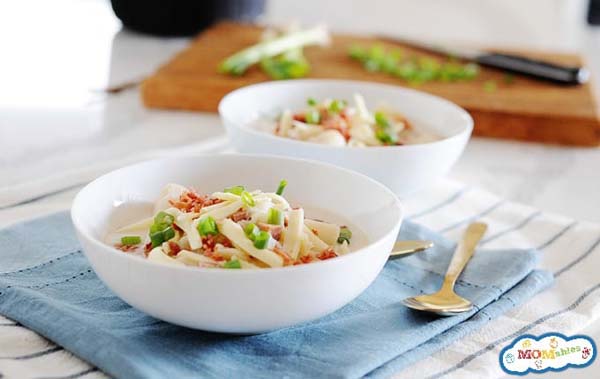 via Momables
Baked potato gives special taste in the soup. It is really a great temptation even served in a bowl in the right warm. Everyone likes soups because they remind of a childhood. Soup itself is good for digestion. It also makes you feel full for the rest of the day
One Pot Chicken Soup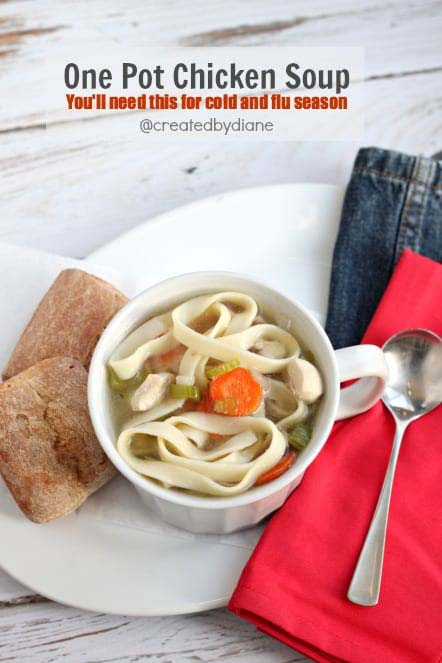 via Created by Diane
Pot chicken soup is full of energy and healthy. Appropriate for children but adults also can bring it at the office in the right storage. All the colleagues will be eager to copy your idea at home. You will be their inspiration for a healthier way of lifestyle.
Shortcut Chicken and Dumplings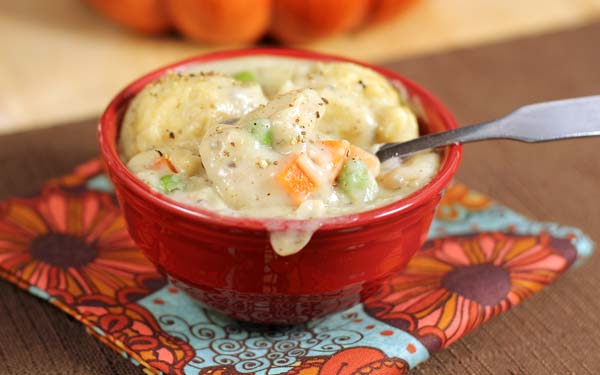 via Community Table
Chicken gives you so many options to enrich your daily meal. Here is another one. The only thing you this for this inspired idea is chicken and a little time of course. Enjoy it for lunch time together with your family members at the weekend or even at any weekday at your working place in the appropriate storage.
Slow Cooker Corn and Potato Chowder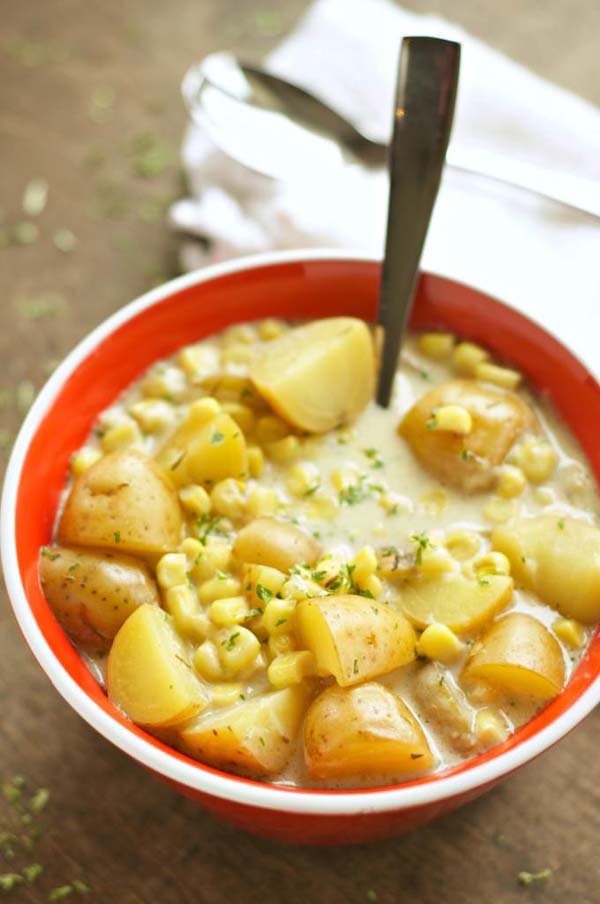 Another idea for a chowder is corn and potato one. This combination is often used in Mexican cuisine. This meal beats the hunger and it is healthy at the same time. You can add some parsley or garlic or both of them. Enjoy the taste.
Taco Chili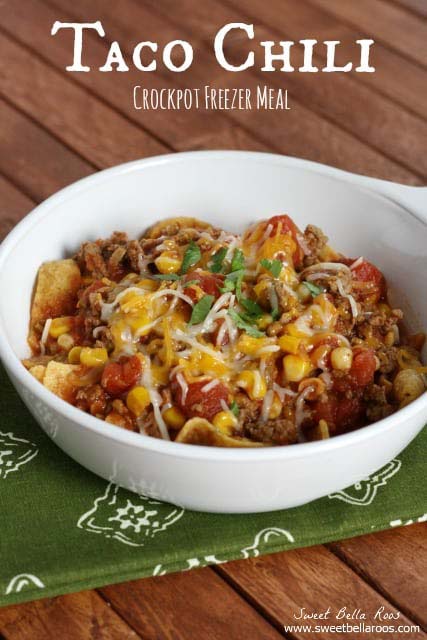 I can only add taco chili in a bowl. Combine all the products for taco chili, cook it and store in the appropriate way in the freezer. When it comes the time warm it in the microwave and then just enjoy the taste. You will not be disappointed for all the time you have spent in preparation.
Wendy's Chili Copycat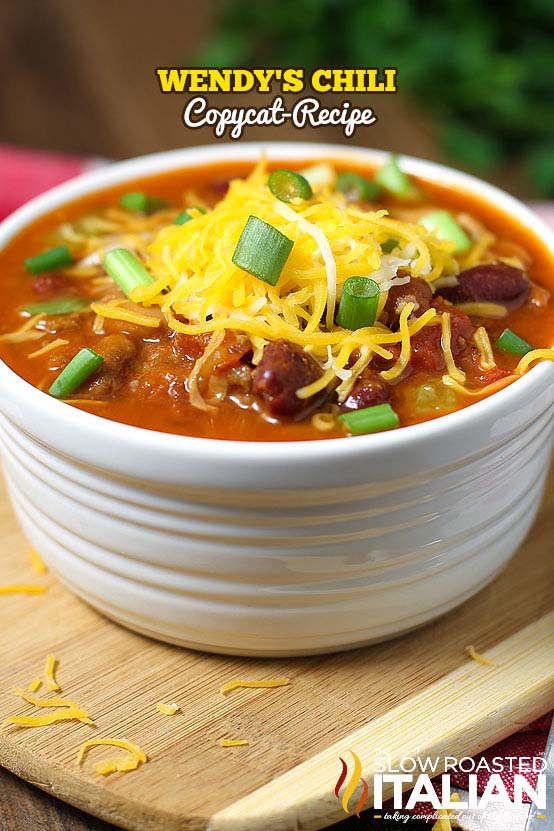 Even the name is excited. This meal comes also from the Mexican culture. Enjoy its tasty flavor.
5 Ingredient Black Bean Soup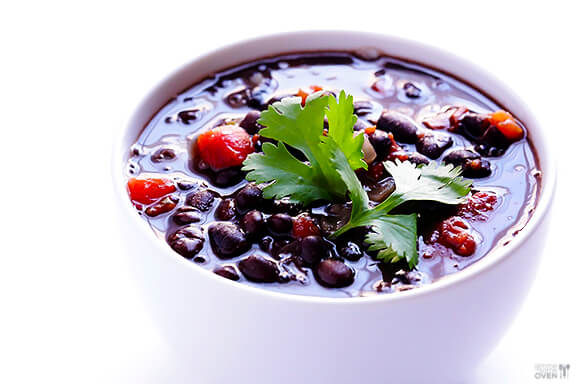 via Gimme Some Oven
As you can guess by the name this soup contains five ingredients and of course black bean. Tasty and energetic. It will meet every requirement. The best fighter of the hunger. It even sounds cozy and reminds of a home sweet home anywhere you are.
Dinner Freezer Meals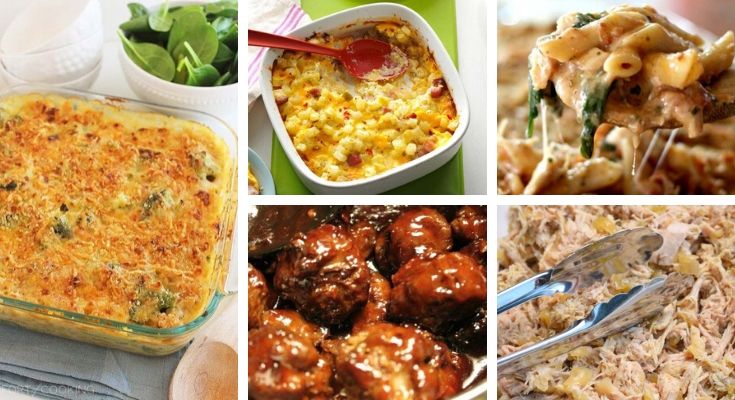 You can freeze a lot of meals for a dinner option. Here we offer you some interesting ideas.
Go through them and choose the best for you.
Beef
Crock Pot Western Beef Casserole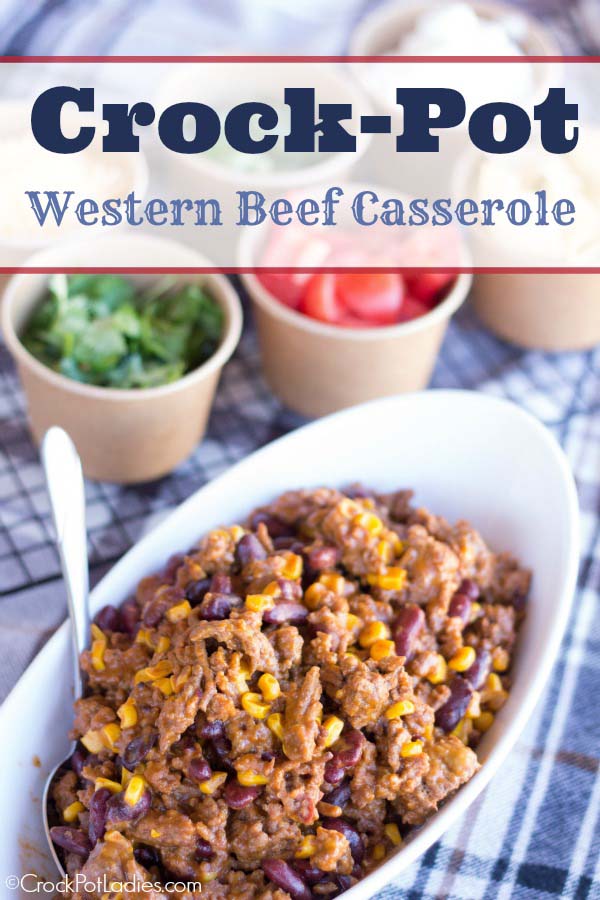 via Crock Pot Ladies
Beef is essential for that freezing meal. Beef as a meal is preferable for almost all of the nations. You can cook it in that way and put it in the freezer for anytime you feel like eating it.
Taco Rice Casserole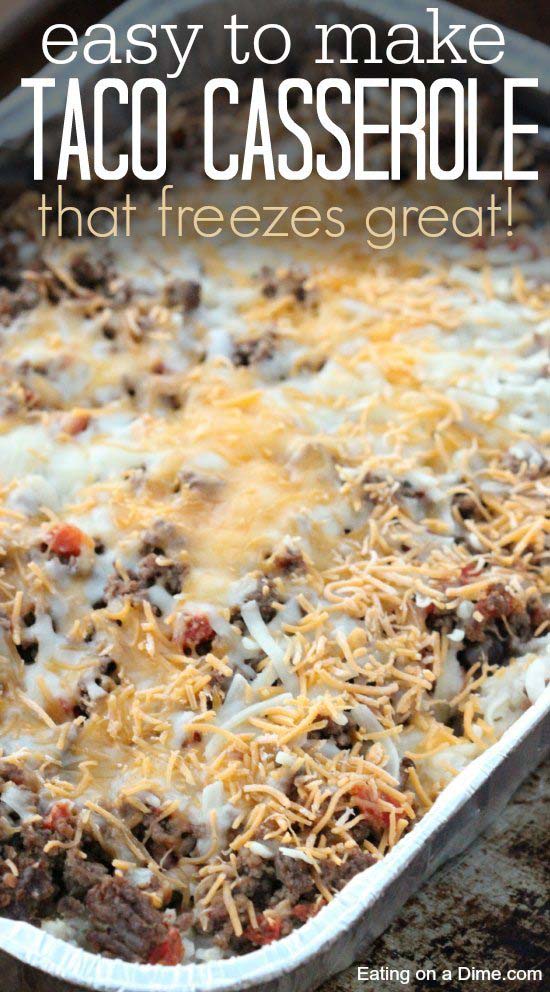 via Eating on a Dime
Rice with beef is a good combination. Very common because it is tasty and full of calories. Freeze it in several portions and share with your family even at the weekdays when you do not have enough time to cook. It will be a great surprise for them.
Cheddar Ranch Burger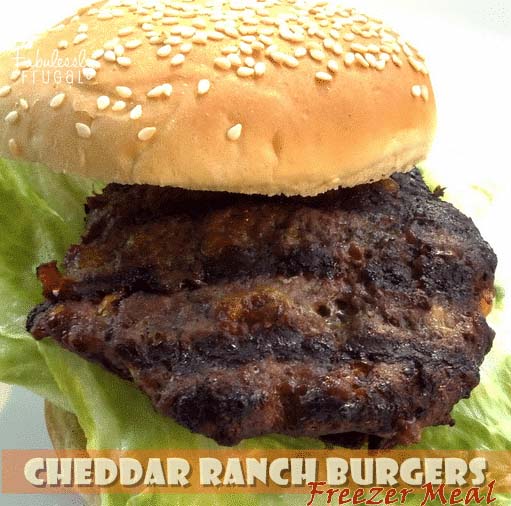 Cheddar ranch burger is also made of beef. It is a typical recipe. Don't hesitate to freeze even some salad. Make the full compilation of that traditional taste ever.
Simple Meat Loaf Freezer Meal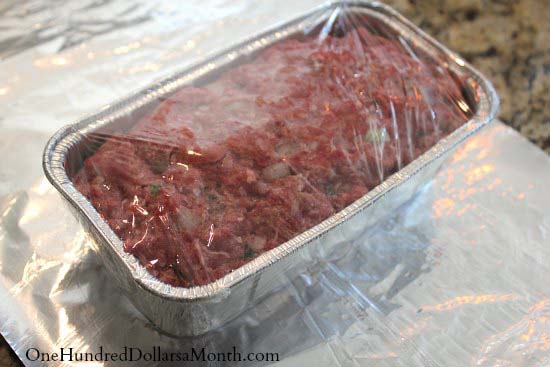 via One Hundred Dollars A Month
There is no family at all that hasn`t ever tried that meat loaf meal. Freeze it once you have cooked it and share with your family at the right moment no matter that you don't have enough time at the very moment.
Shepherds Pie Freezer Meal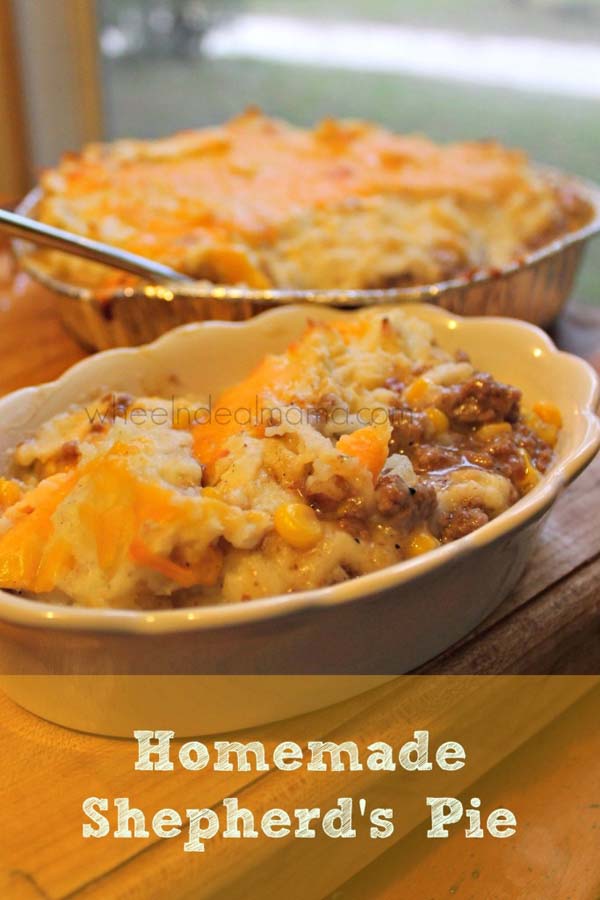 Shepherds Pie Freezer Meal is a traditional English meal. We offer you this idea because it does really deserve the effort of cooking. Everyone will be excited having the opportunity to taste it for dinner after a hard day at work.
Million Dollar Spaghetti Casserole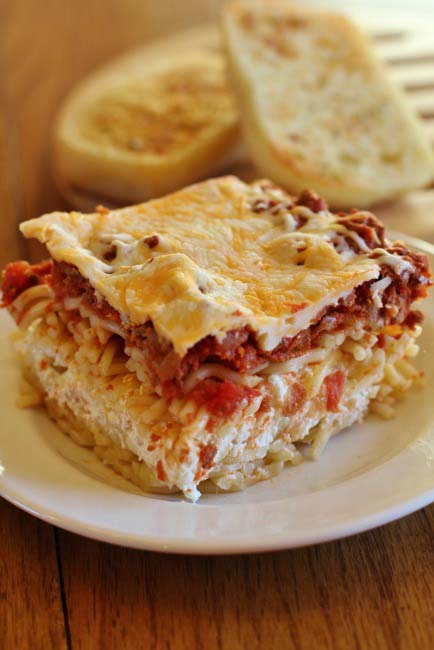 First you need to boil the spaghetti and secondly to prepare the souse in the way you like but do not forget to add beef. It is a special spaghetti receipt with beef. Add some cheese, enjoy the meal and if there is something left put it in the freeze for the next time.
French Dip Sandwiches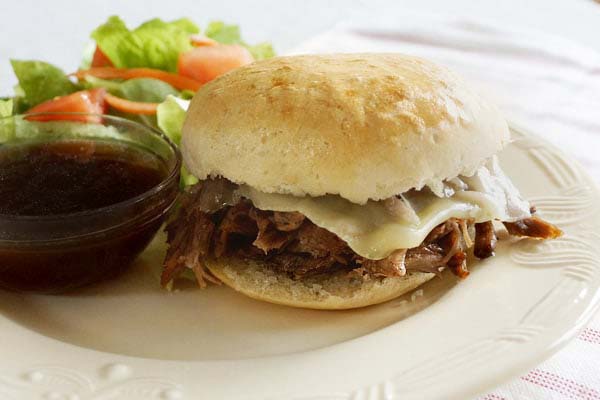 This French dip sandwich is so tasty thanks to the combination between chopped beef and the cheese in it. You can be sure once you have tasted it. If you really like it you can keep a few of them in the freeze for a special dinner in front of the TV.
Bacon Cheeseburger Pasta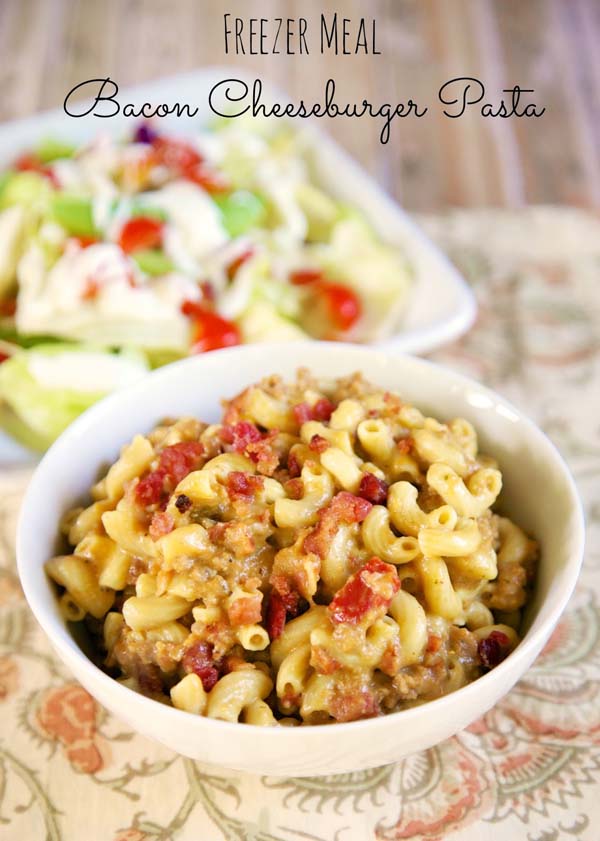 via Plain Chicken
Pasta with bacon. Why not. Combine Italian style in cooking with the English one. The result is fantastic. Don't waste your time and just do it. Buy the necessary product, make a dozen and store them in a freezer. You will not regret. Give that tasty feeling for the rest of your family.
Beef Enchiladas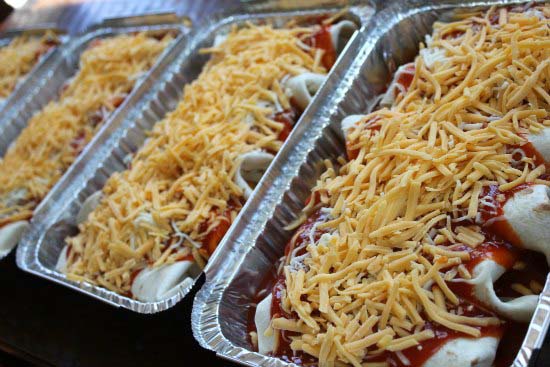 via One Hundred Dollars A Month
Another tasty idea. Beef Enchiladas. If you have some portions in the freezer all the family will be pleased in taste. We deeply believe it is a must to do recipe. Store it on a separate shelf and don't forget to put a label on every portion. Enjoy the taste.
Easy Freezer Meal Meatballs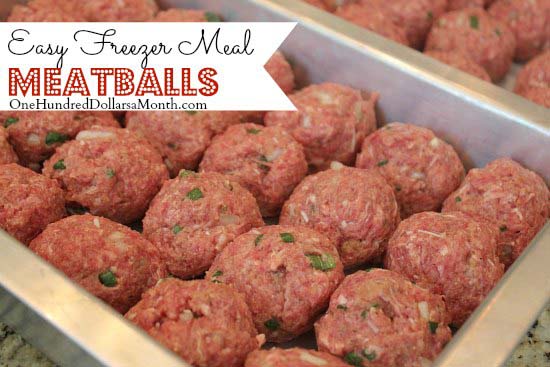 via One Hundred Dollars A Month
Meat meal balls are appropriate for every meal. Freeze them and you will have the basic ingredient.
Crock-Pot Sweet and Sour Meatballs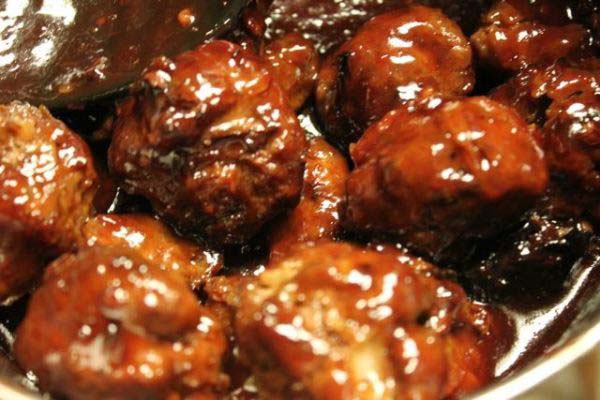 Sweet and sour meatballs are another version of meat balls. Have them in the fridge and the menu is ready.
Crockpot Beef Tips & Gravy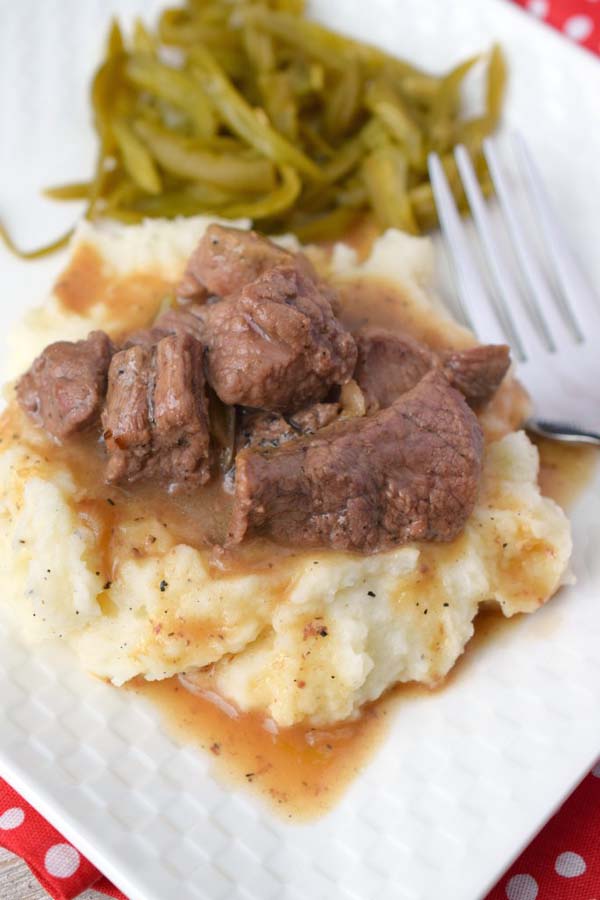 via Who Needs A Cape
Excellent idea for a dinner menue.
Sloppy Joes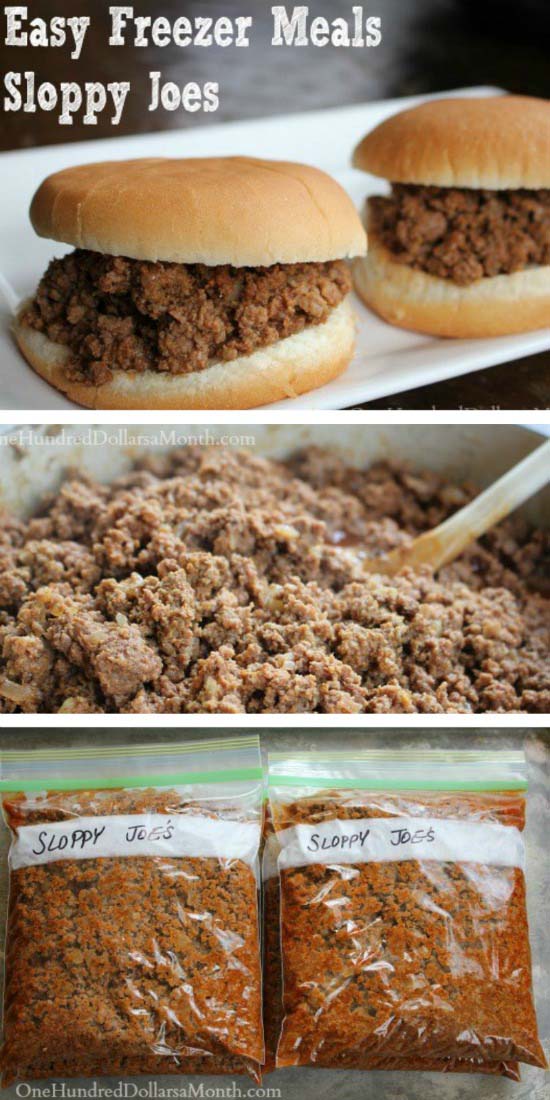 via One Hundred Dollars A Month
This idea is perfect for a hamburger in a hurry. Go for it.
Freezer Baked Ziti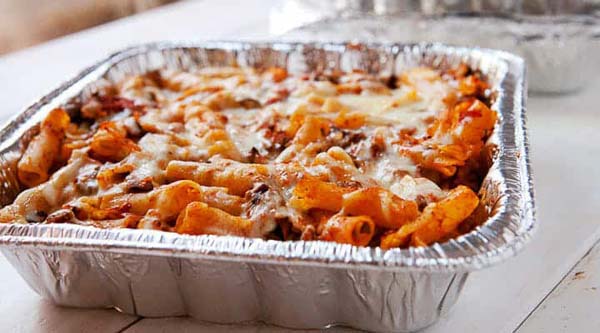 via Macheesmo
The basic ingredient of a ziti are macaroni. First boil them and combine with the rest of the staff that is your favorite.
Burrito Pie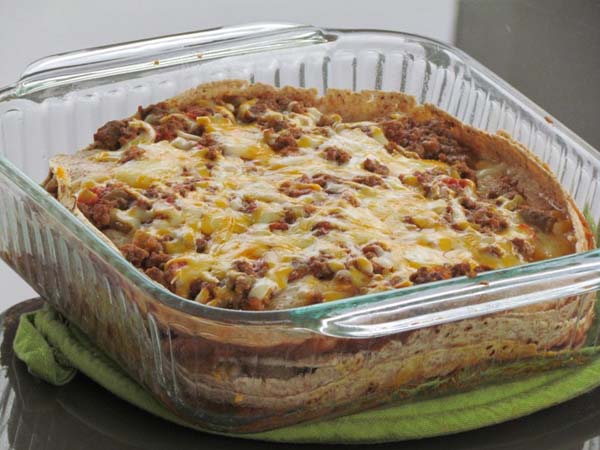 via Thriving Home
Burrito pie is in the form of a pie but it is a meal appropriate for dinner. Enjoy it.
Beef Stroganoff (Freezer to Crockpot Meal)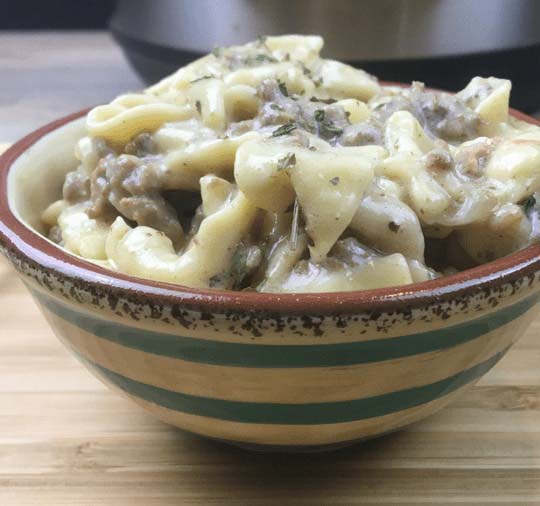 Another useful idea for a frozen option for dinner. It does not also look but it is extremely delicious.
Muffin Tin Meatloaf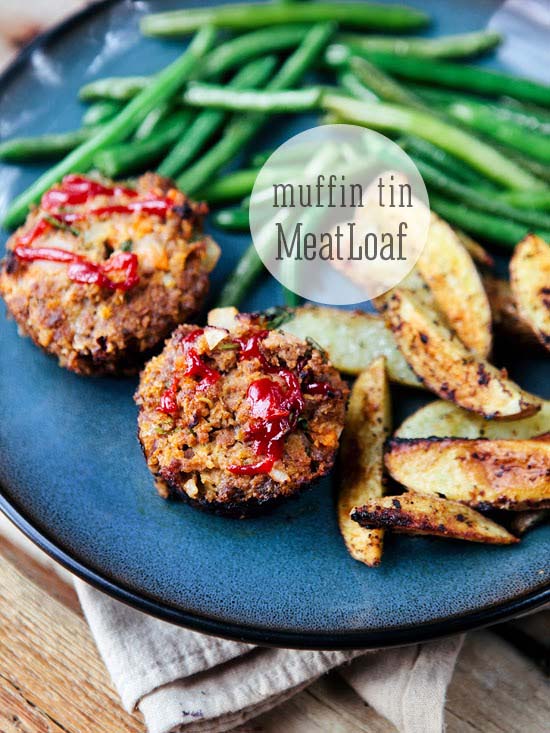 via Some The Wiser
Meatloaf is one of my favorite dishes. Don't waste your time and start preparing it for next dinner time.
Tater Tot Casserole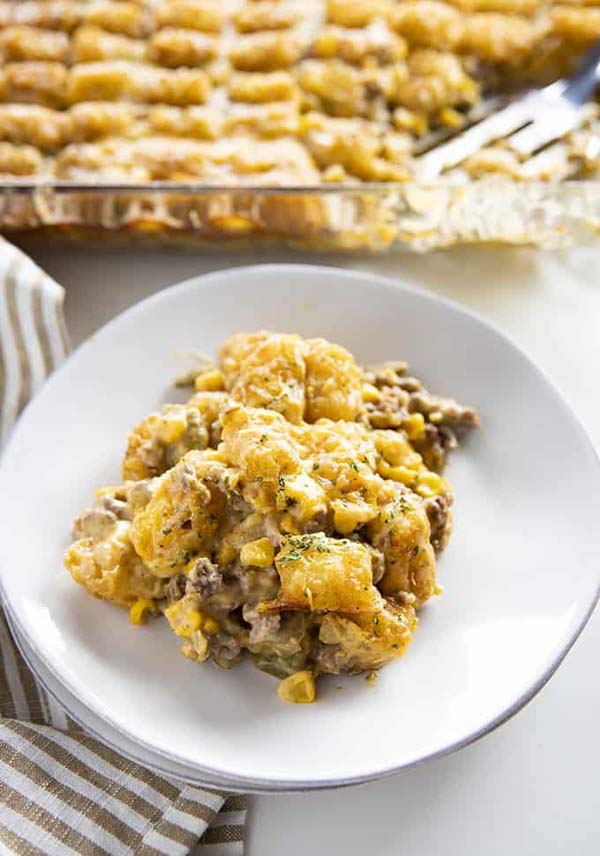 Another type of casserole meal. Tasty and healthy at the same time.
Chicken
20 Minute Tuscan Pasta (Freezer Meal)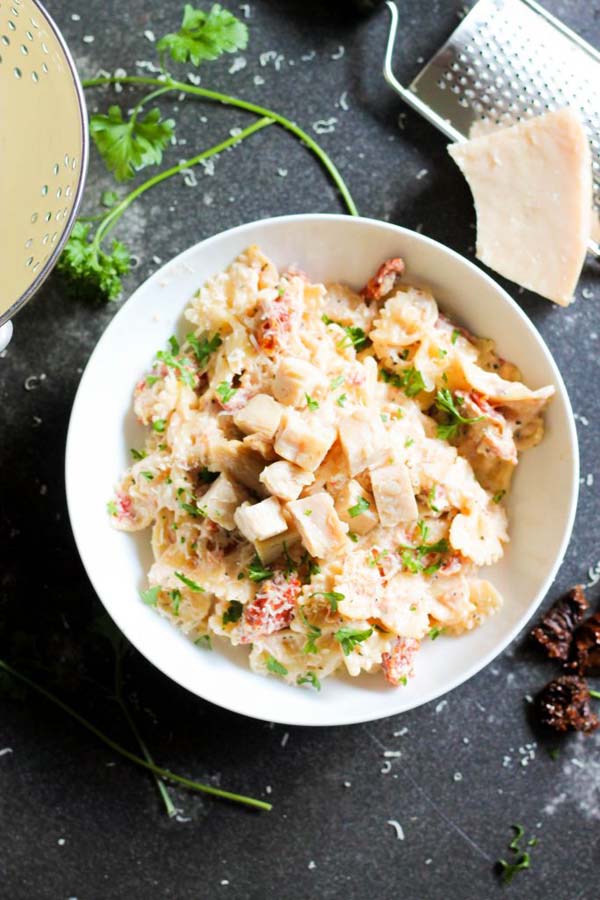 You need some pasta. Boil it first and than use your imagination to cook that irresistible meal.
Baked Chicken Pesto Alfredo Freezer Meal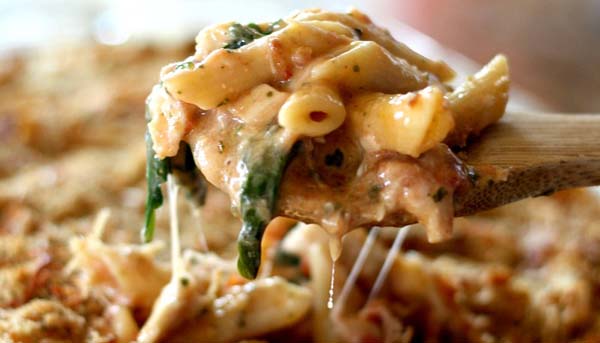 Pesto and chicken is that perfect combination you cant resist on. Go for that idea.
Chicken Broccoli Rice Casserole

via Money Saving Mom
Chicken and broccoli tasty and healthy. Baked it in the oven and if there something left freeze in the freezer.
Chicken Parmesan Casserole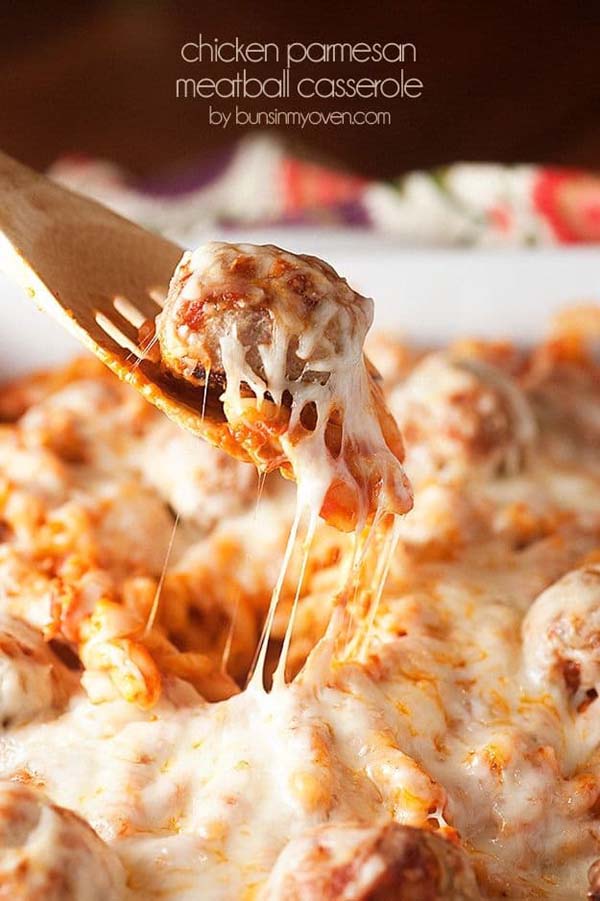 via Buns in My Oven
You wonder what is the secret of this receipt. Parmesan of course.
Chicken Parmesan Casserole Recipe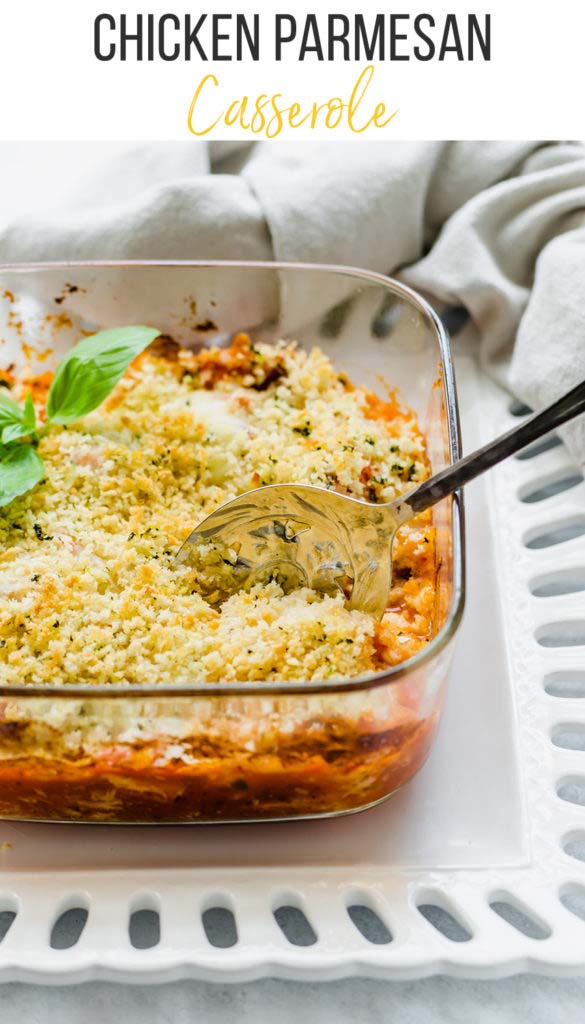 via Thriving Home
Another version of chicken parmesan meal. Everyone will be pleased.
Chicken, Broccoli, Bacon & Potato Bake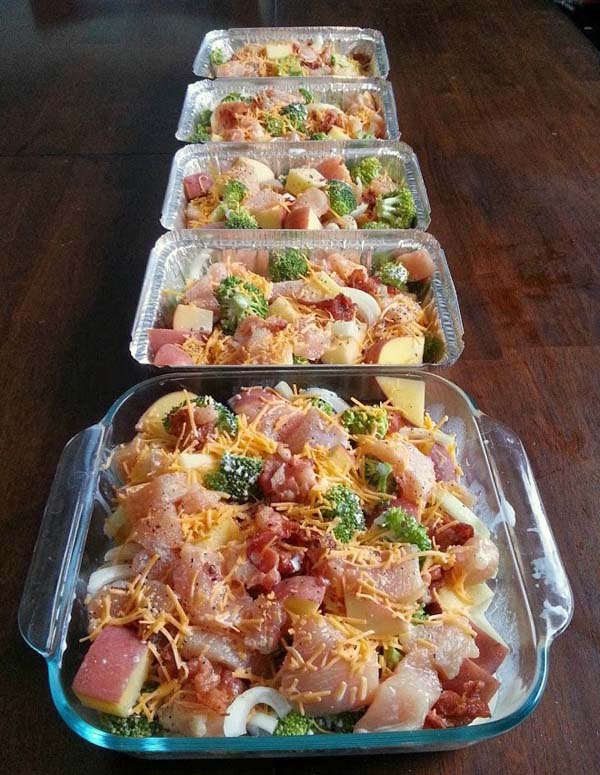 via Kylee Cooks
Why don1t you make several portions of this irresistible dish? Enjoy the taste for a longer period of time.
Crispy Cheddar Chicken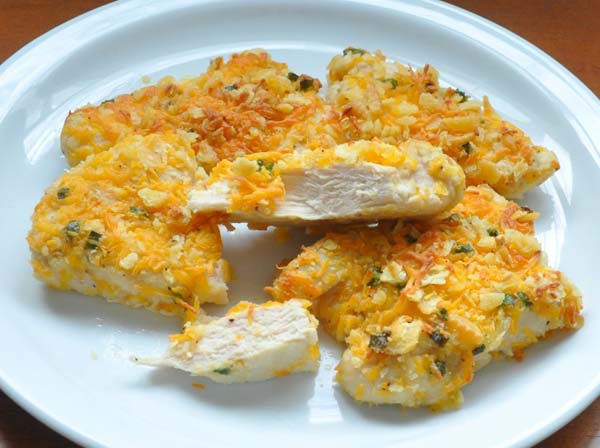 via Mommy Savers
If bake that meal in the appropriate way you will get that crispy sense on the top of it. You will not be disappointed by the result.
Crockpot Chicken Tacos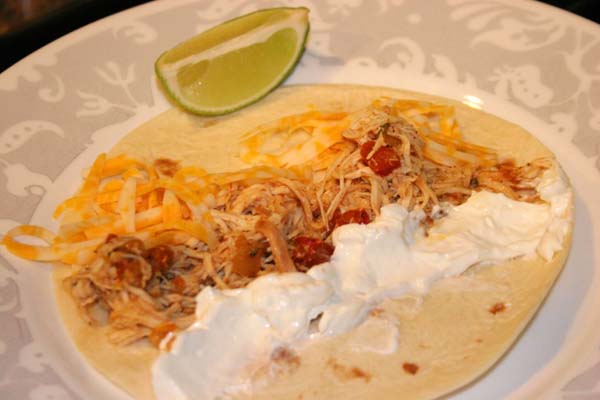 via Who Needs A Cape
Tacos in a combination with chicken. It is a real classic. Try it once you have more time for preparation.
Easy Make-Ahead Chicken Enchiladas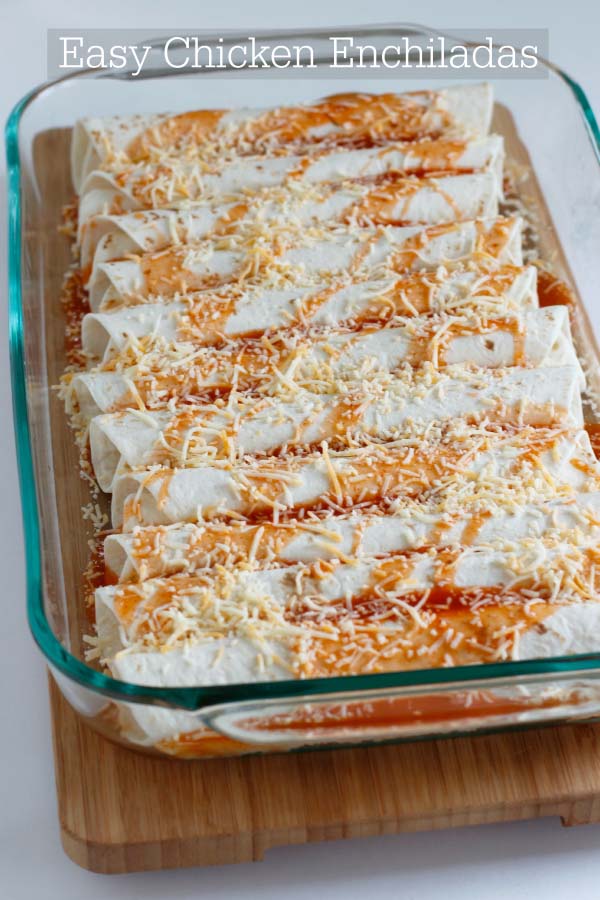 via Make and Takes
Chicken enchiladas are appropriate not only for dinner but for any time you feel hunger. Eat them as a snack.
Favorite Chicken Tetrazzini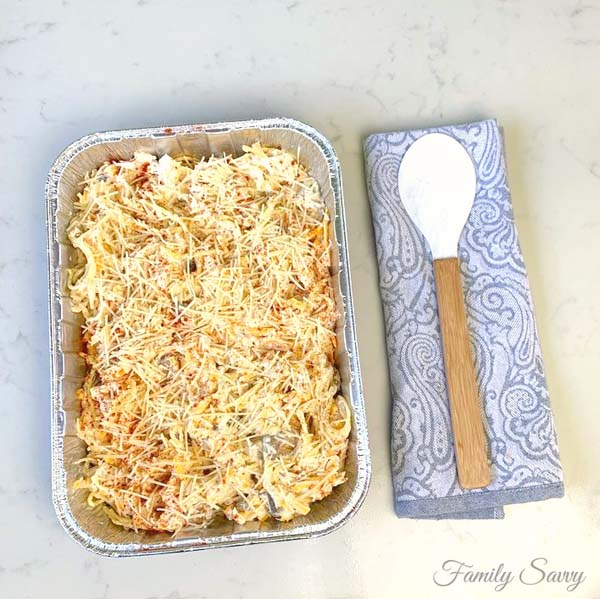 via Family Savvy
Another brilliant idea from the Italian cuisine. Freeze the meal and enjoy it any time you like.
Freezer-to-Crockpot Chicken Fajitas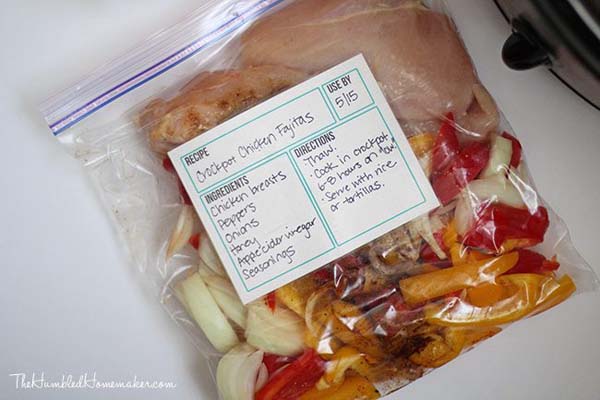 Everything is in the package as you can see. You need only a pot to finish the meal for your dinner.
Homemade Chicken Pot Pie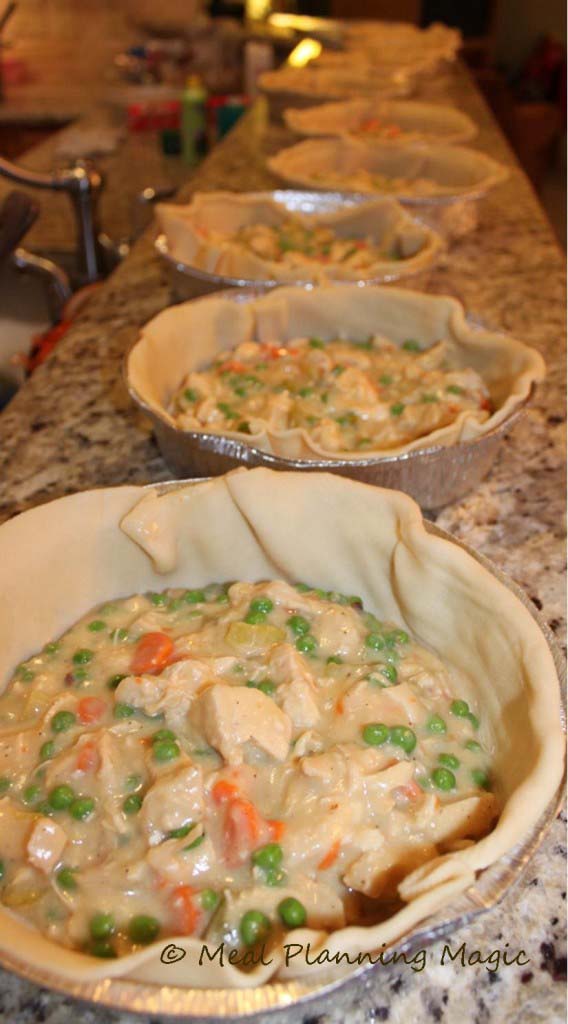 There is nothing better than a homemade chicken pot pie. The picture is irresistible, isn`t it?
Honey Sesame Chicken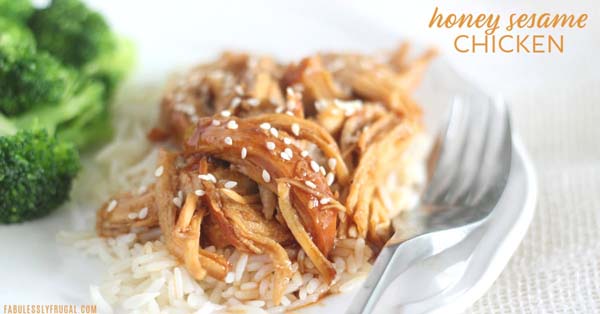 Honey and sesame go perfect with chicken. You can garnish with some rice and broccoli. Just use your imagination.
Jalapeno Popper Chicken Caserole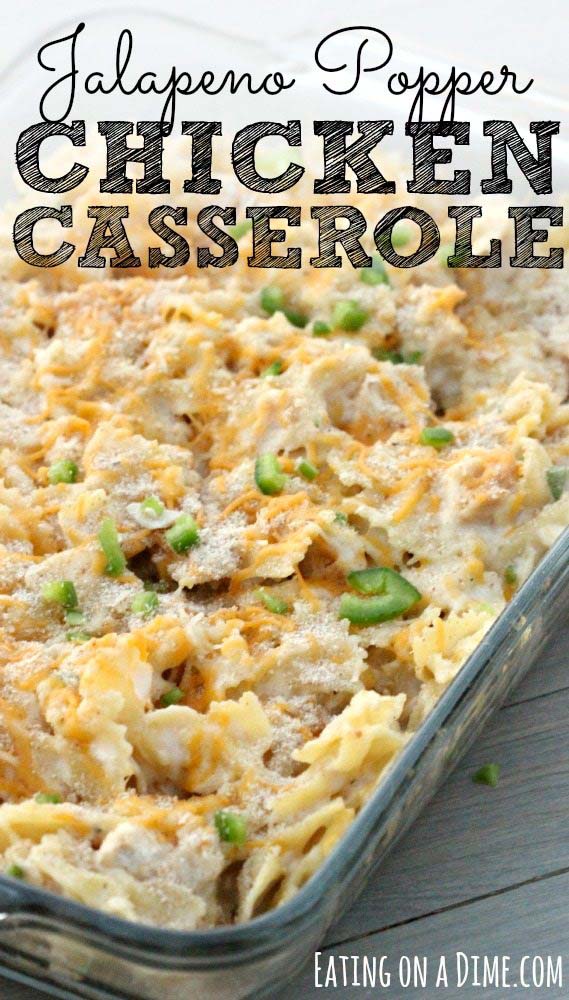 via Eating on a Dime
You have never hurt of this type of meal? It is about time to try it.
Lemon Pesto Chicken Freezer Meal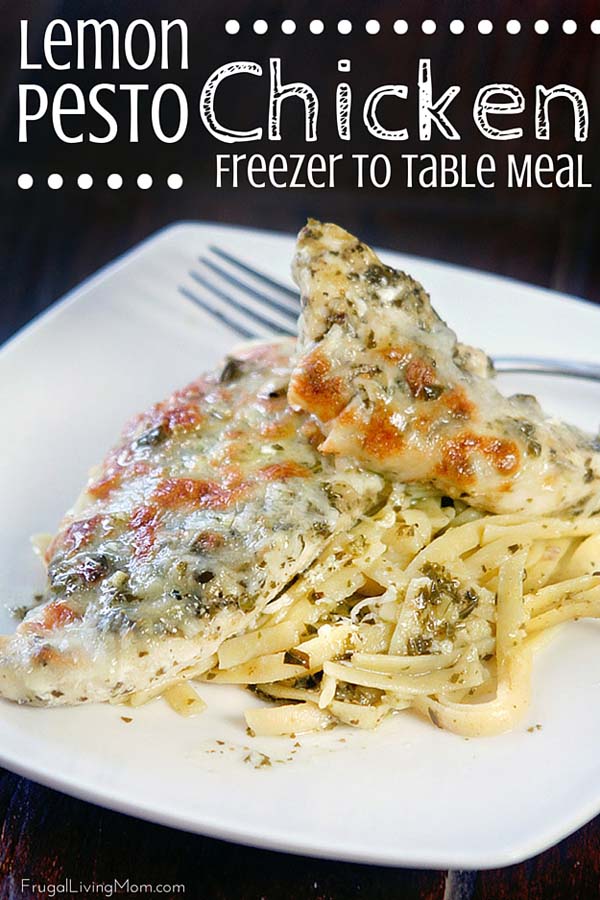 Lemon pesto gives that freshness even it is taken out from the freezer. Heat it in the microwave and gather the whole family.
Ranch Parmesan Chicken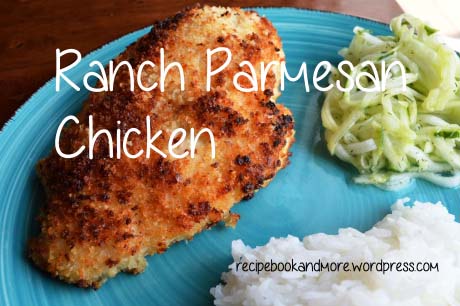 Take it out from the fridge. Decorate the plate with some salad and smash potatoes and just beat the hunger.
Slow Cooker Cilantro Lime Chicken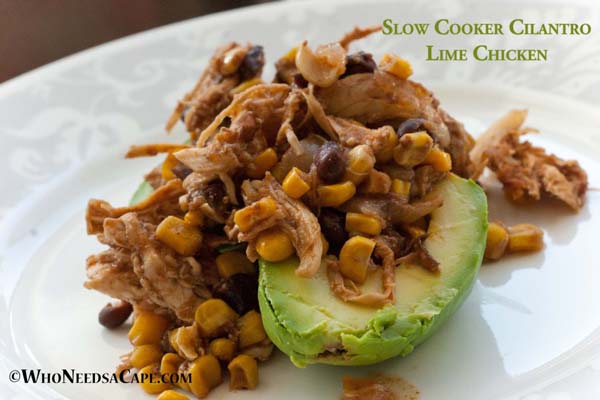 via Who Needs A Cape
Lime chicken and avocado. It is not an ordinary meal. It is a perfect example of a fine cuisine.
Slow Cooker Garlic Lemon Chicken Freezer Meal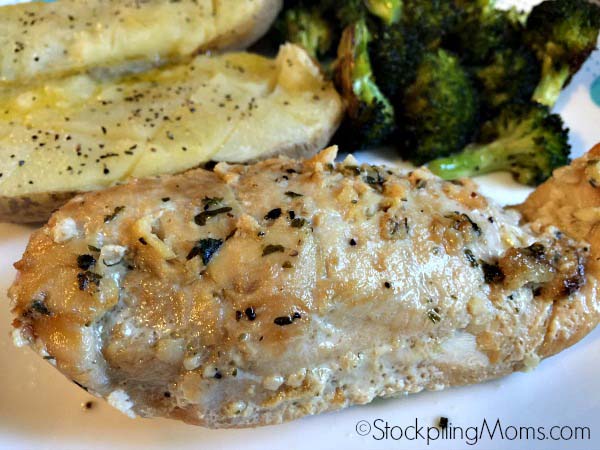 via Stockpiling Moms
Why don`t you use your slow cooker. Make your meal heathier than usual and trust to the freezer to keep it for the future moments.
Stuffed Mexican Chicken Shells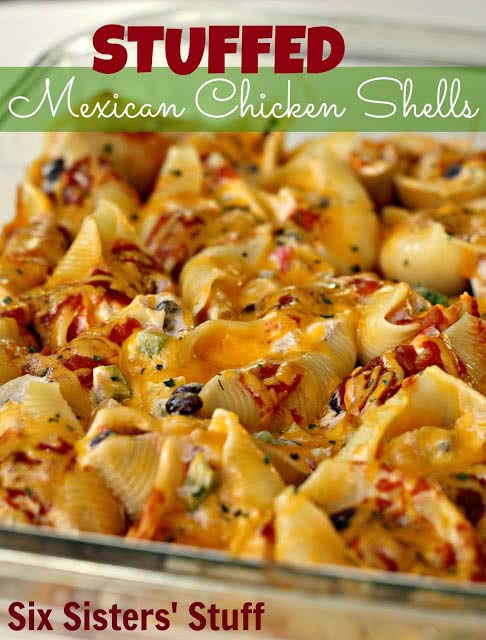 Boil the shells first and pour the souse and the fried chicken in the casserole. Bake it for a few minutes and put it in the freezer.
Chicken Spaghetti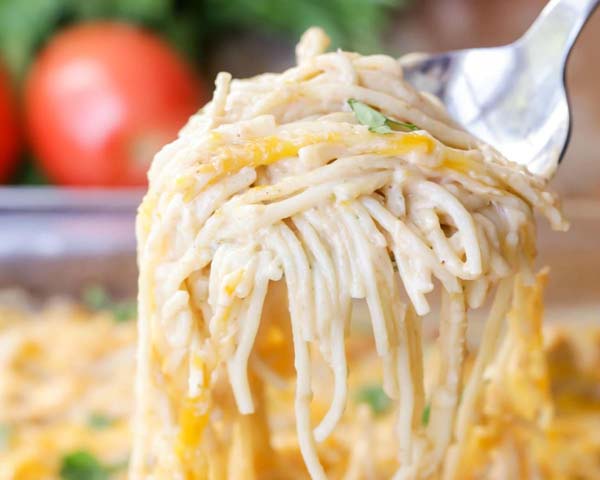 An option that will pleased every tasty. Just try the meal.
Pork, Turkey and Seafood
Crockpot Easy Pulled Pork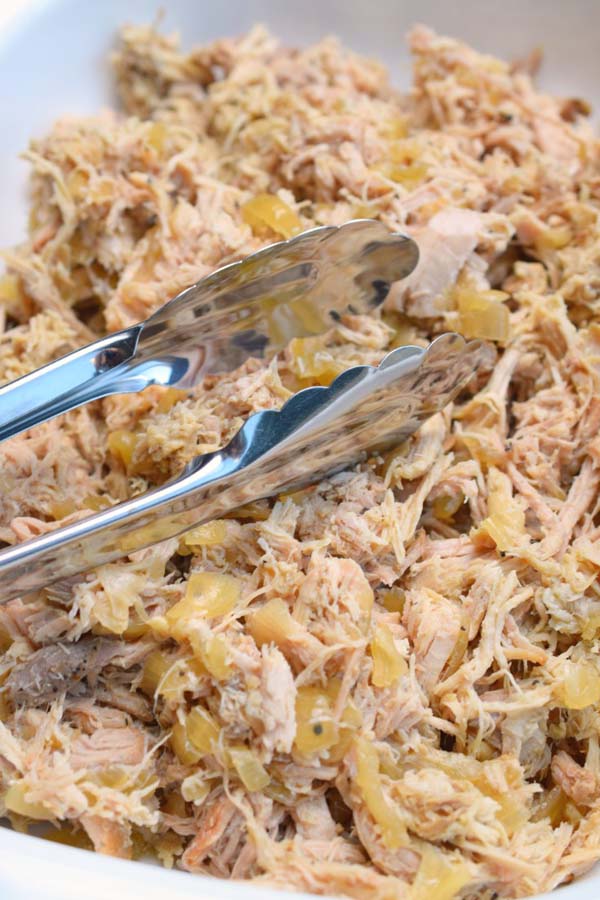 via Who Needs A Cape
Easy and fast meal. Potatoes are the other basic ingredient.
Crockpot Honey Mustard Pork Chops and Potatoes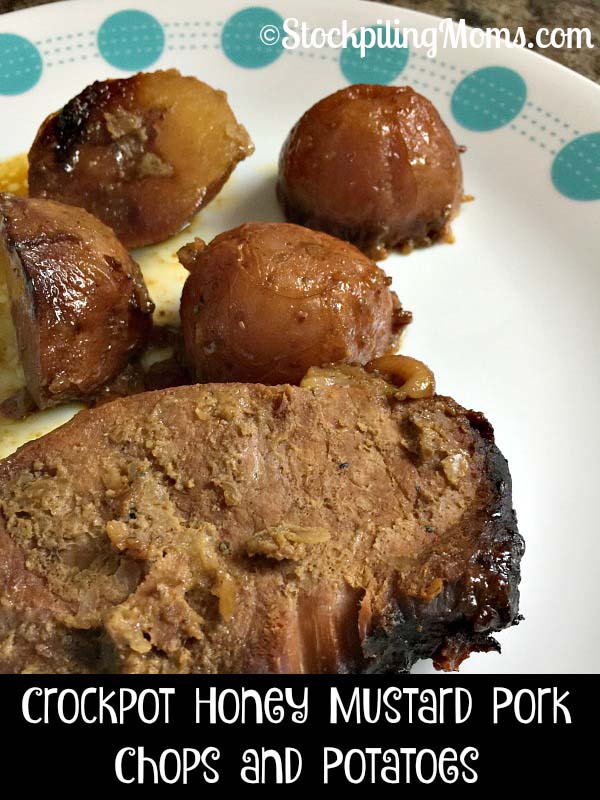 via Stockpiling Moms
Mustard match perfectly with pork. Use honey as a sweetener. There is nothing more that is required for that brilliant idea.
Delicious Turkey Burgers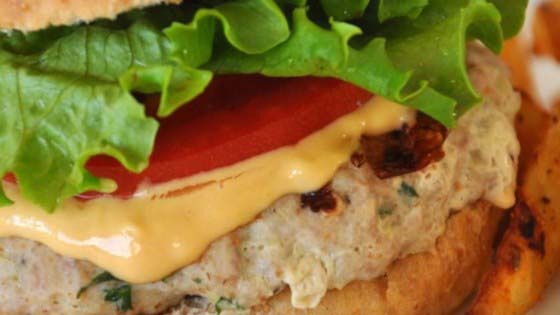 via Allrecipes
Not because of the name but they are really delicious. Spent some time in cooking and assure yourself they are really tasty.
Ham & Cheese Potato Casserole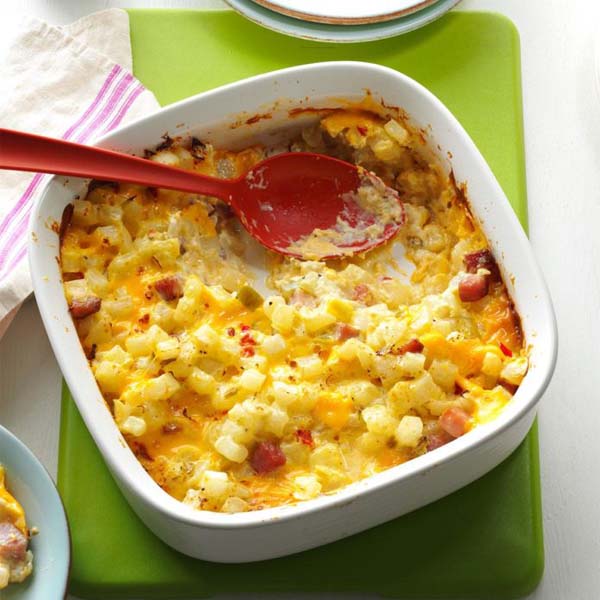 via Taste of Home
Just ham and cheese and the result is fantastic. Just do it.
Slow Cooker Pork Chops with Apples and Sweet Potatoes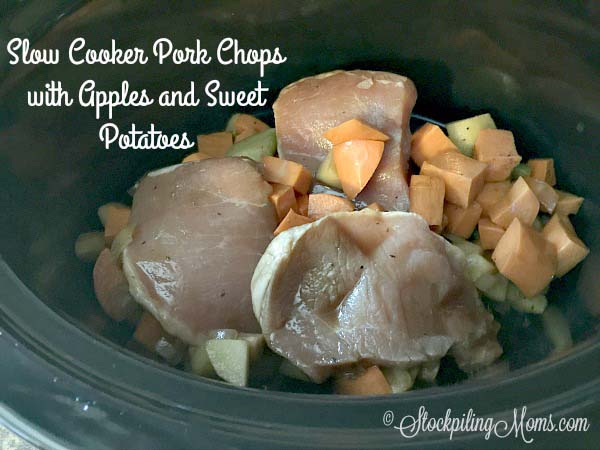 via Stockpiling Moms
It sounds exotic and it is really. That brave combination deserves the time you are going to spend in preparation.
Tuna Casserole Freezer Meal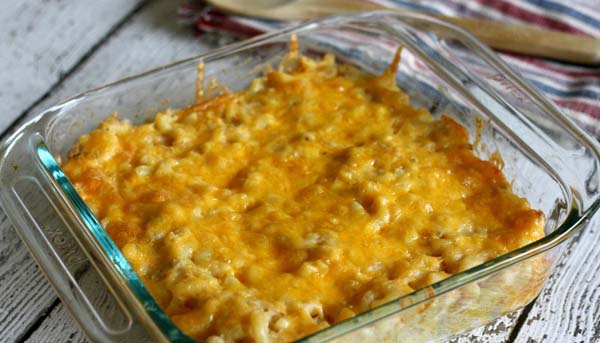 Tune is a good choice for your next casserole meal. Do not forget to freeze it.
Meatless
Addictive Sweet Potato Burritos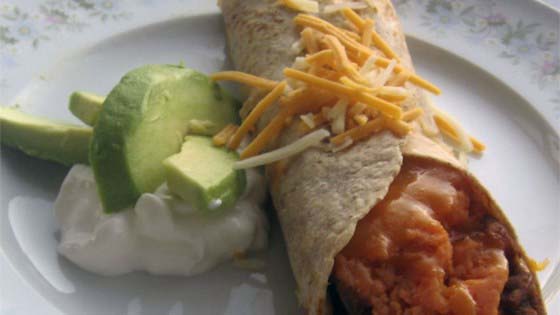 via Allrecipes
Who says burritos must contain meat? Sometimes even sweet potatoes are enough.
Easy Freezer Mac & Cheese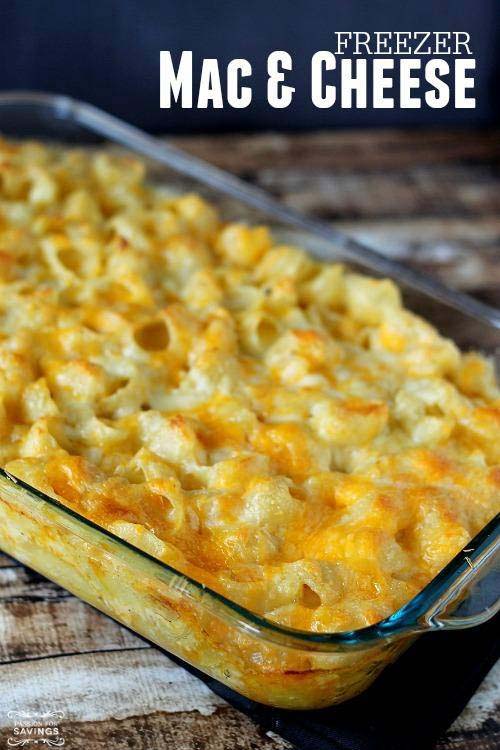 For that receipt you need only your imagination. And a freezer of course.
Skinny Baked Broccoli Macaroni and Cheese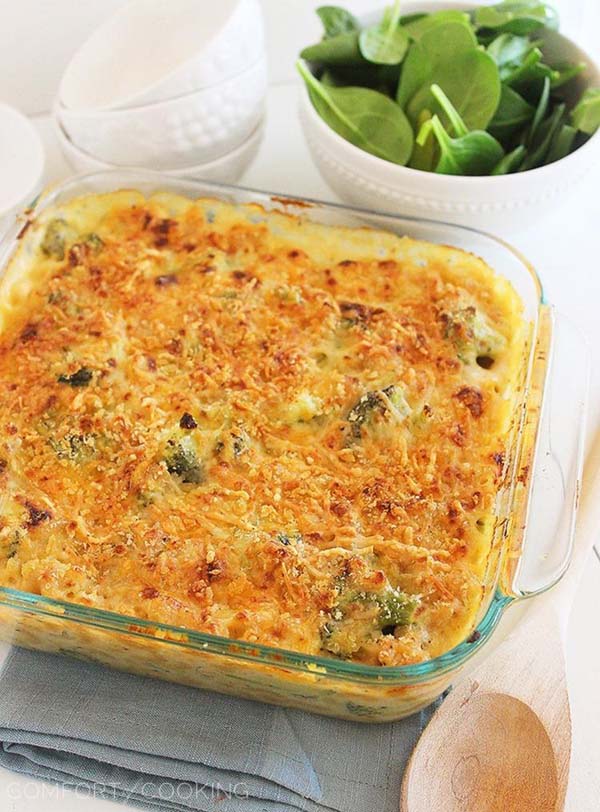 A perfect vegetarian combination. And the meal is full of colors, isn't it?
Sides
Garlic Texas Toast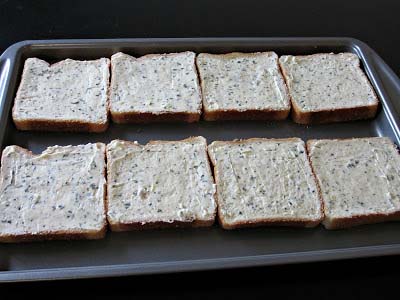 Easy and fast idea just like the name. Toasts can be eaten not only for breakfast but also for dinner.
Homemade Freezer Biscuits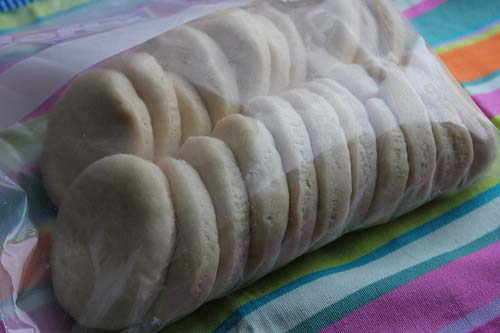 via Money Saving Mom
Freeze biscuits for every meal. And even for a snack.
Make-Ahead Freezer Mashed Potatoes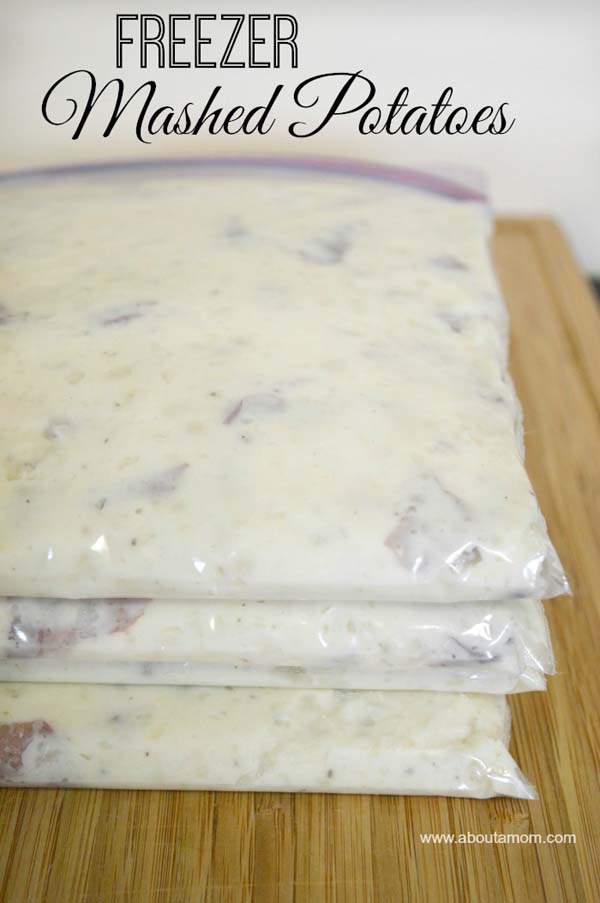 via About A Mom
Mashed potatoes are the perfect garnish. So, freeze some portions in the freezer.
Make-Ahead Twice-Baked Potatoes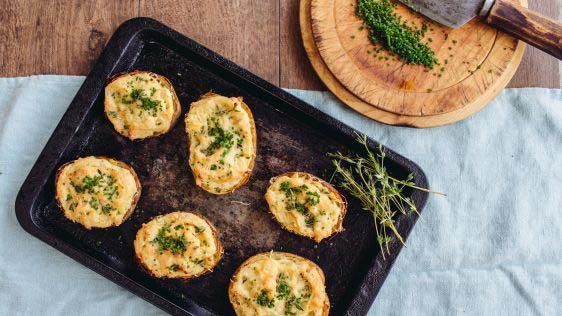 via Food
Baked potatoes with a lot of herbs. It is extremely tasty.
Slow Cooker Pinto Beans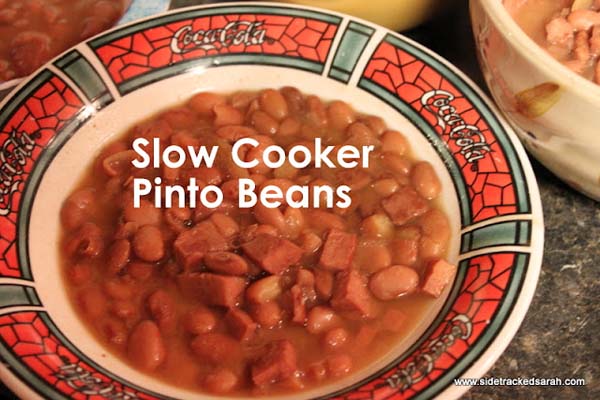 Slow cooker again for your healthy diet. And bean is so caloric.