The holiday of love is here! So grab your favorite baking ingredients and start baking your favorite Valentine cakes.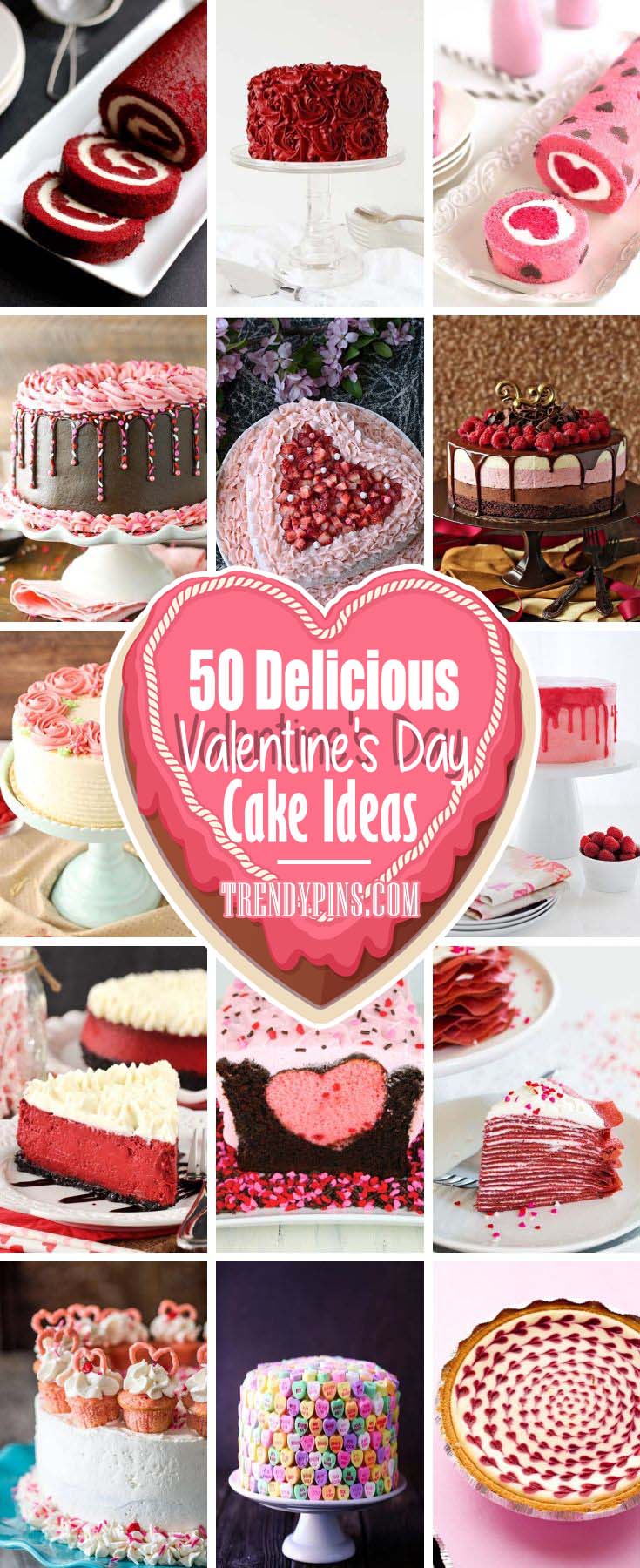 Choose from elegant 4 layer cakes to easy to make 1 layer dishes! But whichever one you choose have fun and enjoy!
Chocolate Valentine's Day Cakes
3 Ingredient Flourless Chocolate Cake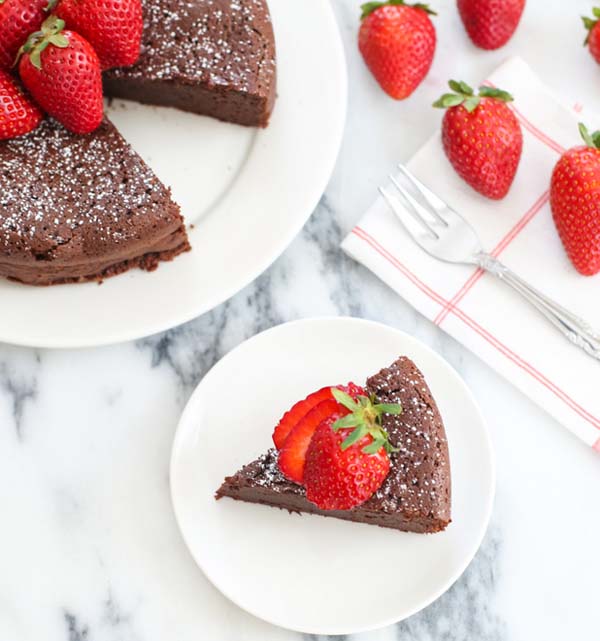 To make this tasty dessert you will need 6 large eggs, semisweet chips, and unsalted butter. This mixture is flourless, but you can't tell the difference, it's scrumptious!
Black Magic Chocolate Cake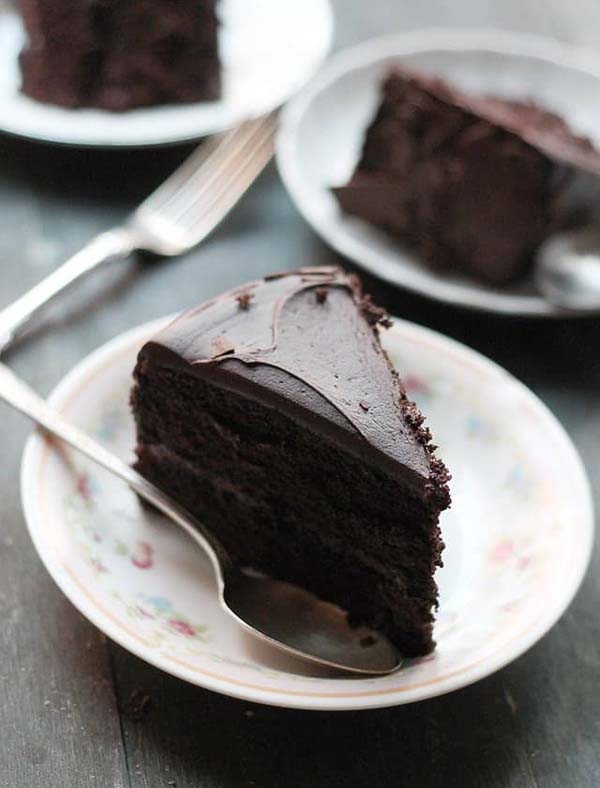 via Diethood
All of the regular ingredients are needed to make this cake, sugar, flour, etc. After putting it all in a bowl, use an electric mixer and mix away! Then pour the batter in a couple of pans. Bake and then allow to cool.
Brick Street Chocolate Cake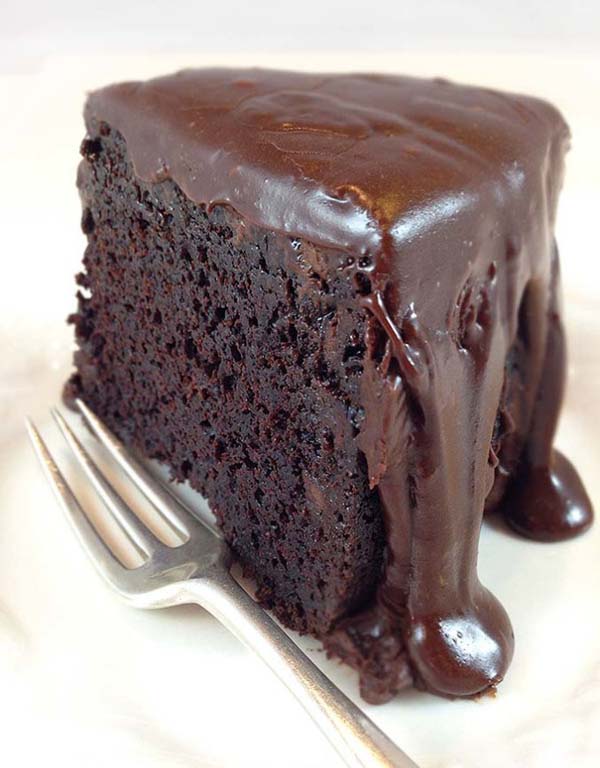 This chocolate cake is sweetly divine! A tube pan will be needed for this recipe. Fill the hole with delicious ganache, but first allow the cake to cool.
Chocolate Pound Cake with Chocolate Gauche Icing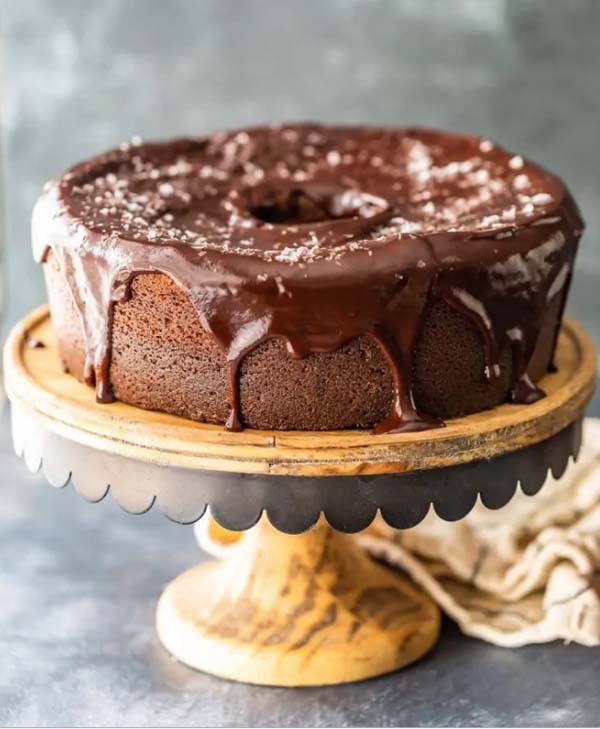 A chocolate bundt cake to dream about. Once the cake is covered with ganache icing, dapple a little sea salt on it, to top it off.
Cream Filled Chocolate Heart-Shaped Cakes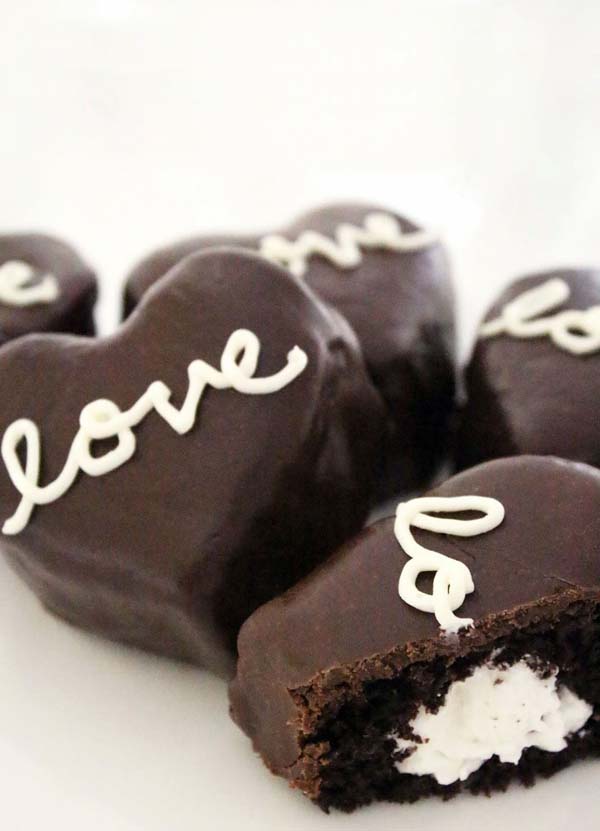 via Worth Pinning
Before pouring this mixture into your favorite Valentine cupcake pan, be sure to spray it with non-stick spray.
Kit Kat Cake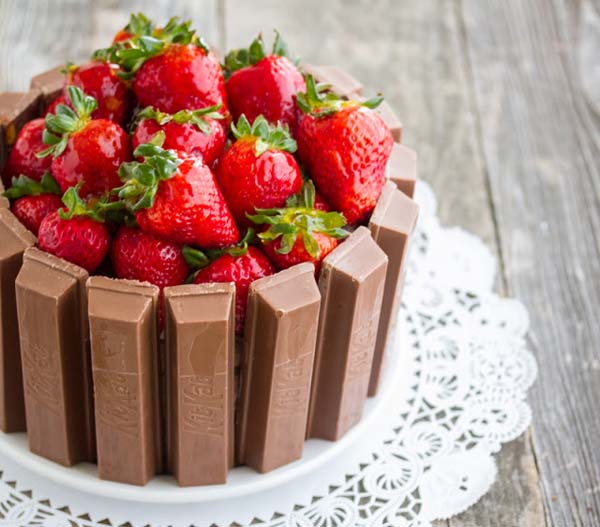 Grab your favorite cake mix, loads of KitKats and mounds of strawberries and then Wholla!
Molten Chocolate Lava Cakes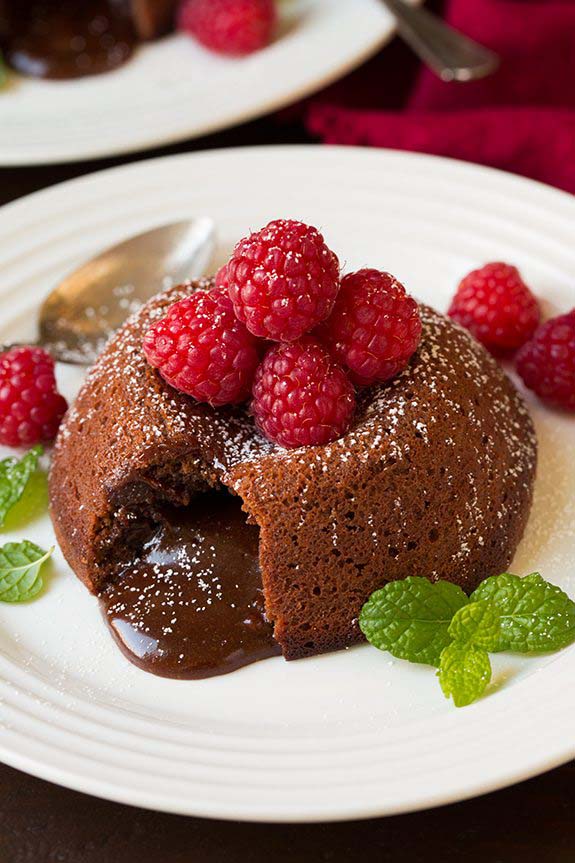 via Cooking Classy
Moist and tender is this scrumptious cake, filled with chocolate. And don't forget the raspberries and powdered sugar to top it off.
Neapolitan Chocolate Chip Cookie Cake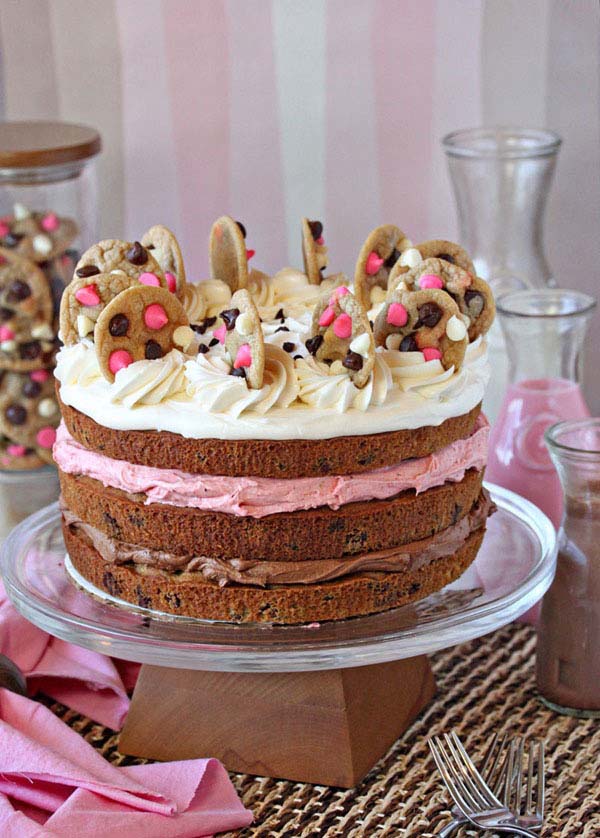 via Sugar Hero
Cookie dough is the word of the day, when it comes to making this yummy dessert.
Red Wine Chocolate Cake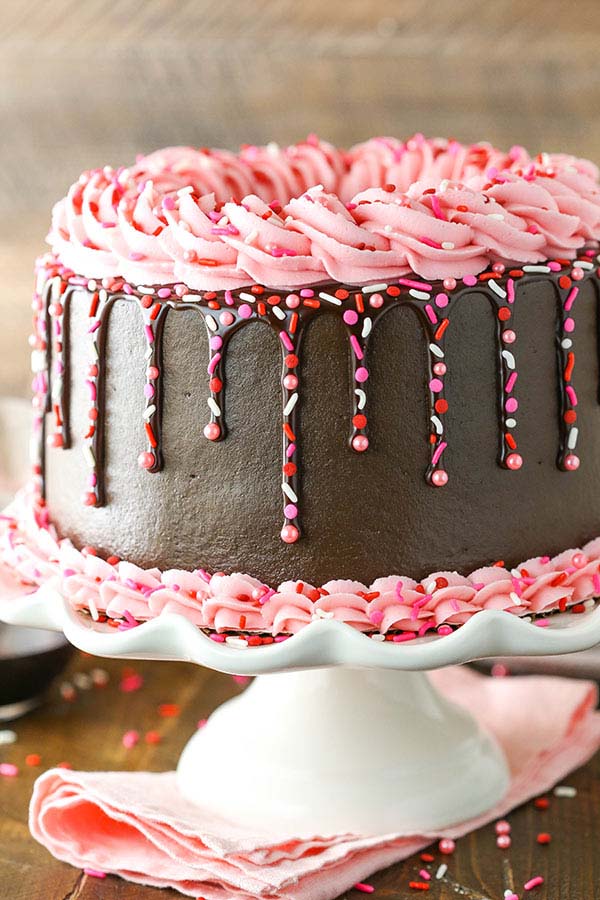 This remarkable pleasure is baked with red wine, and then to make it even better, it's filled with raspberry buttercream. Your guests will taste the combination of red wine and raspberries and rave about it!
Red & Pink Velvet Valentine's Day Cakes
Red Velvet Molten Lava Cakes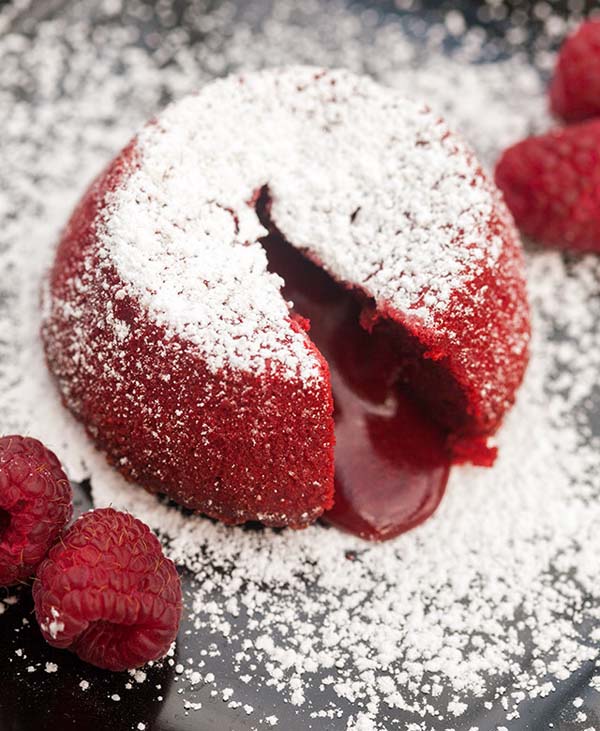 White chocolate is used for this cake mixture. Red food coloring is used to turn the mixture color to a dazzling red. Choose from your choice of raspberries or strawberries to top it off.
Red Velvet Cake with Cream Cheese Frosting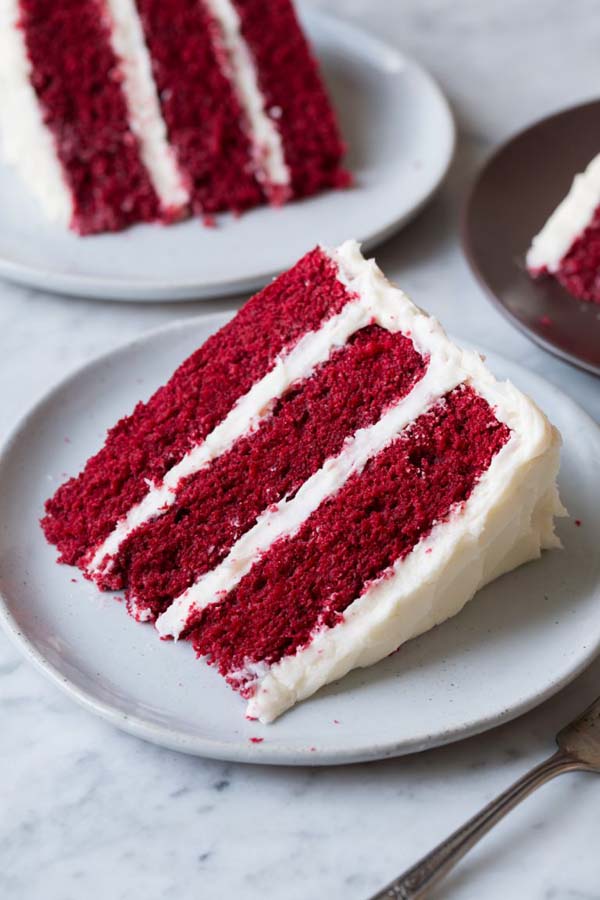 via Cooking Classy
Butter is used for this succulent thrill, instead of oil. The buttery mixture will send a feeling of shivering delight through your guests.
DIY Heart Cake (no heart-shaped pan needed)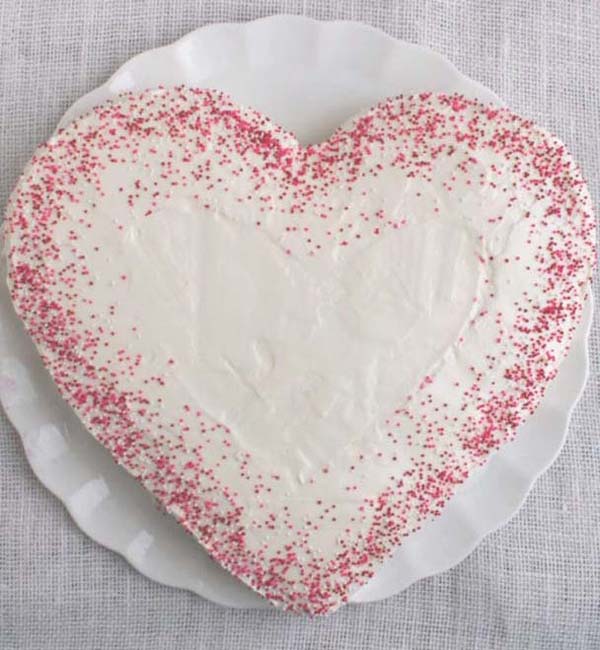 Once this Red Velvet Cake mix is baked and ready to go, cut it into the shape of a heart. Your guests will be enthralled by this huge red Valentine treat!
Red Velvet Cake Bites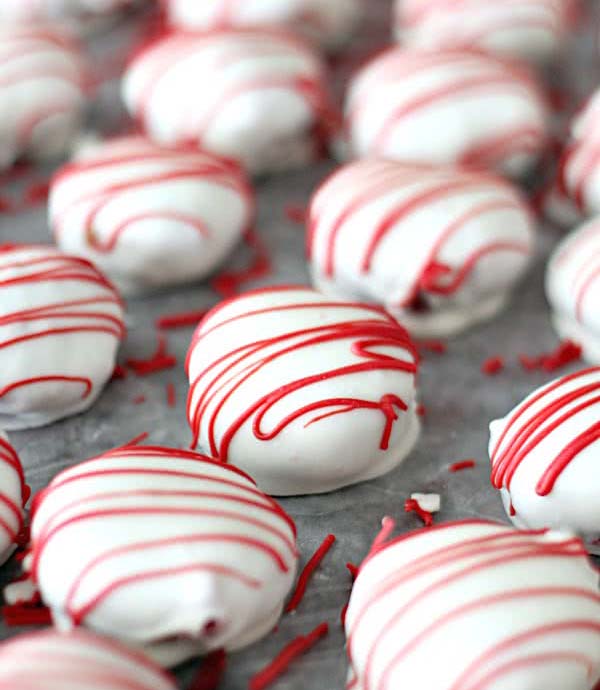 These luscious bites are a thrill to make! Don't forget to dip them in chocolate and swirl them with red icing!
Red Velvet Cookie Cake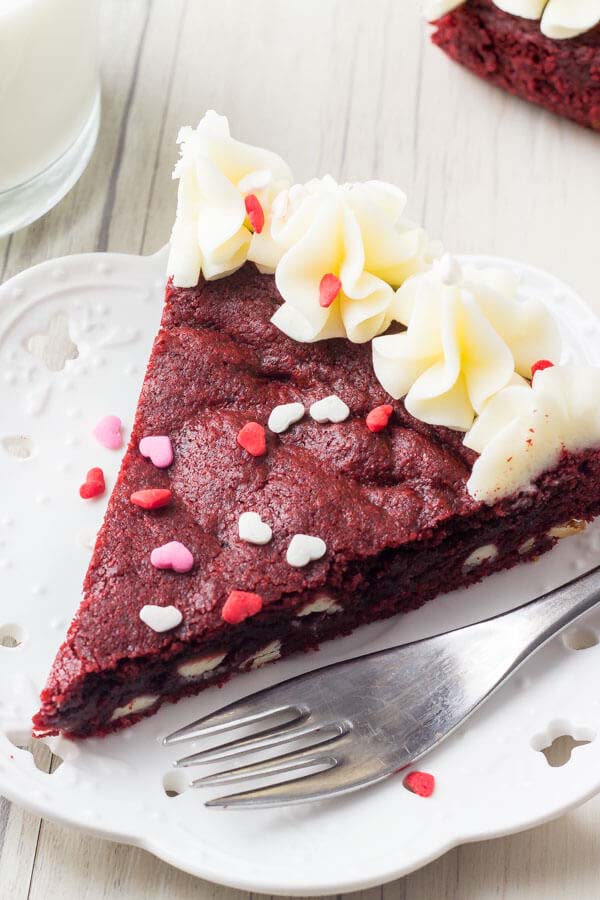 via Just So Tasty
Have you ever tasted a chocolate chip cookie cake? Well here's your chance! Chewy just like the cookie, this dessert will have you mouthwatering! This treat uses real butter. Be sure the butter is room temperature, so that it dissolves quickly.
Gooey Red Velvet Brownie Cake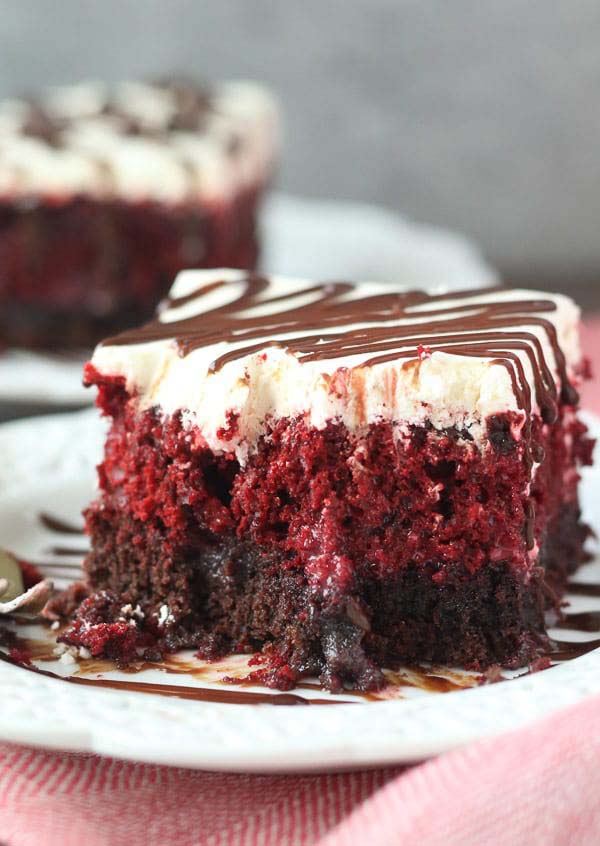 via Beyond Frosting
Gooey and tasty are the perfect words for this brownie cake. Sweetened condensed milk will be needed to create this lip-smacking delight!
Mini Ombre Cakes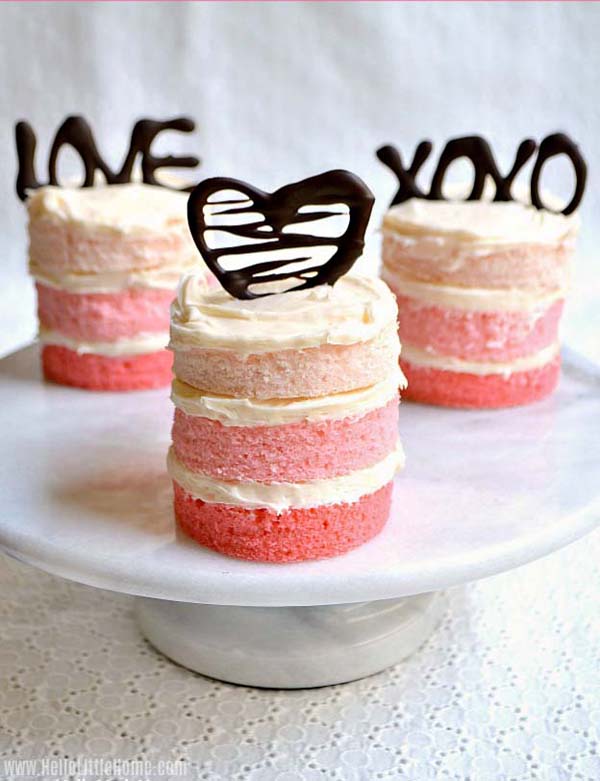 Filled with lots of soft colors a sweet pleasure from your own heart! Add lots of white frosting to complete the dish.
Red Velvet Cake Roll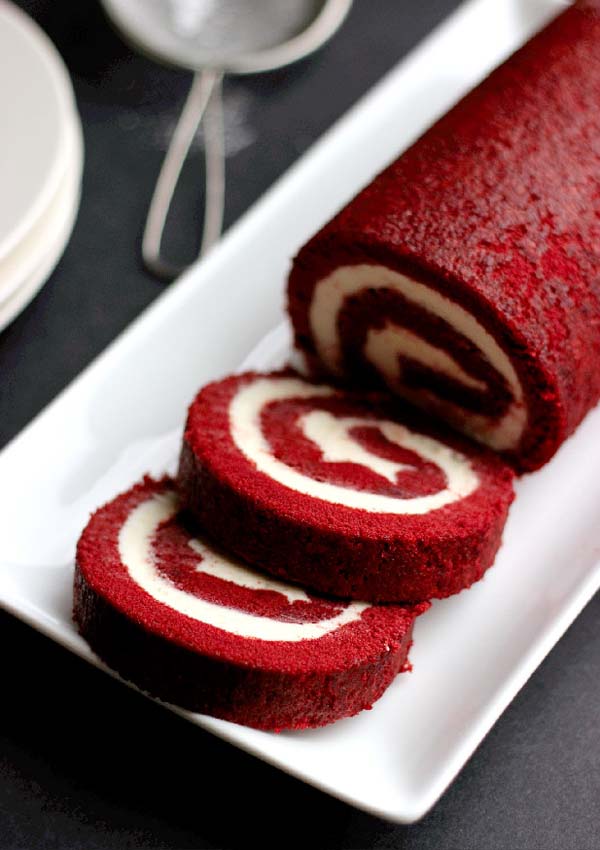 via Confessions of a Confectionista
Ever had a cake mix using vinegar? Well here it is, vinegar and buttermilk are used to make this delightful sweet. Once the dessert has been filled with cream cheese frosting, be sure to refrigerate it until it is time to serve.
Red Velvet Crepe Cake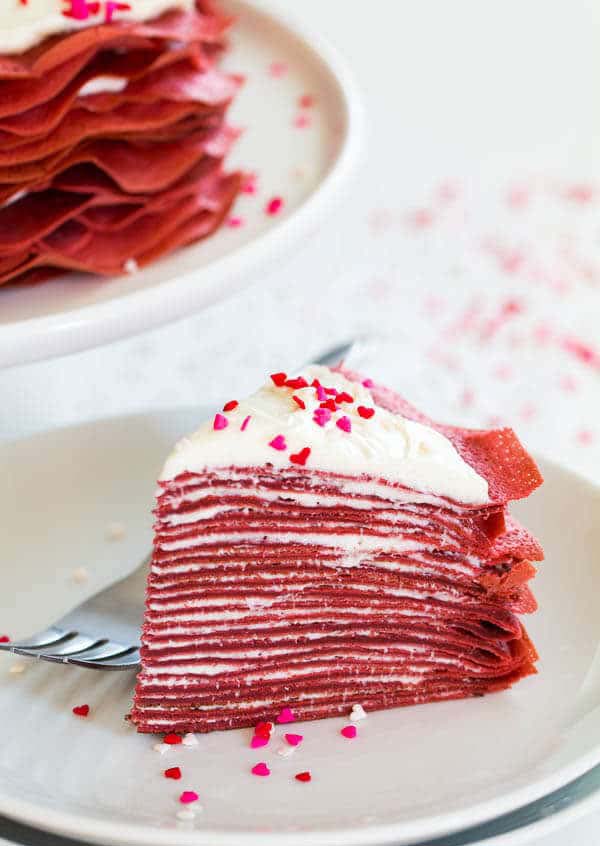 via Sweet and Savory
You've probably tasted crepe cake before, but have you ever had red velvet crepe cake? Crepe batter will be required to make this delicacy. Along with the batter, vanilla extract, cocoa powder a little buttermilk will do. One tip for this project, do not mix the batter too much after the flour is added. If this happens the crepes may become rubbery.
Red Velvet Cheesecake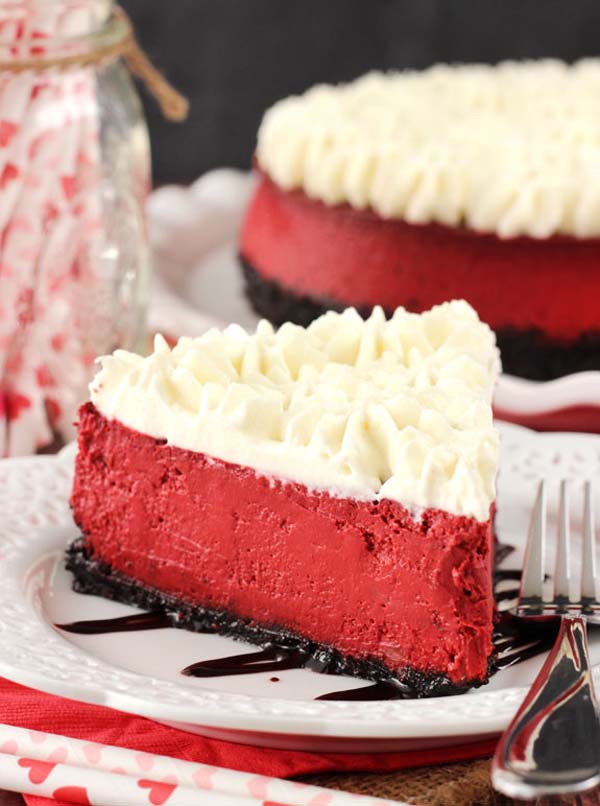 Cheesecake base, vinegar and cocoa is needed to create this lovely dish.
Red Velvet Buttercream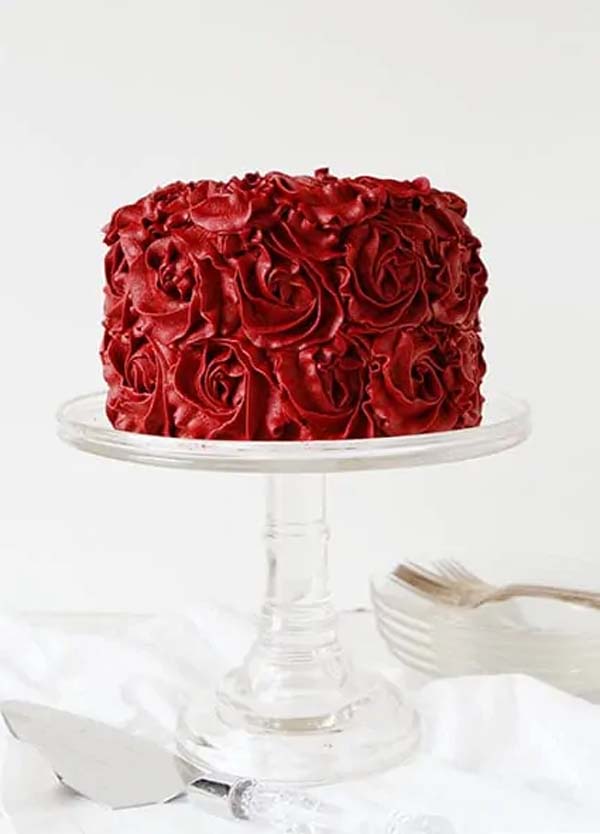 via I Am Baker
The frosting on this cake is simply divine.
Pink and Red Velvet Valentine's Day Cake
via Sugar Hero
Cupid's arrows are adorned all over this cake!
Pink Velvet Cake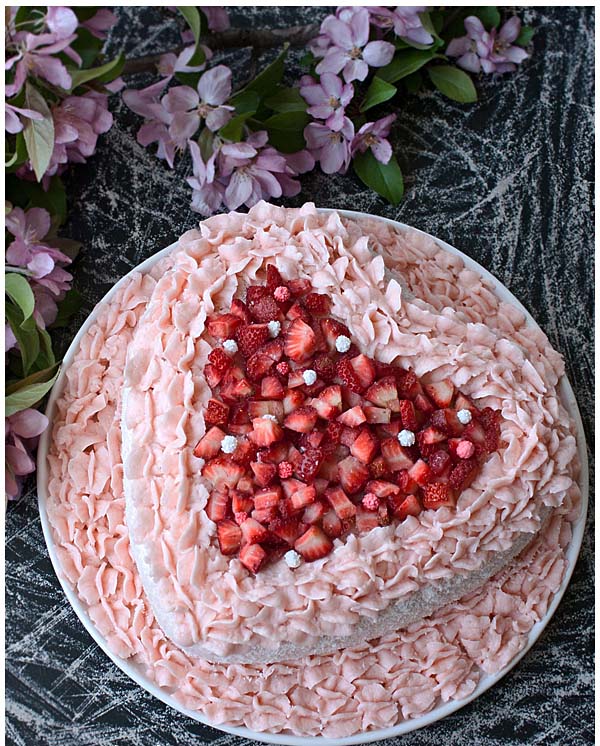 via Cake Whiz
If you love bunches and bunches of cut fresh strawberries, you'll love this!
Strawberry & Raspberry Valentine's Day Cakes
Chocolate Covered Strawberry Cakes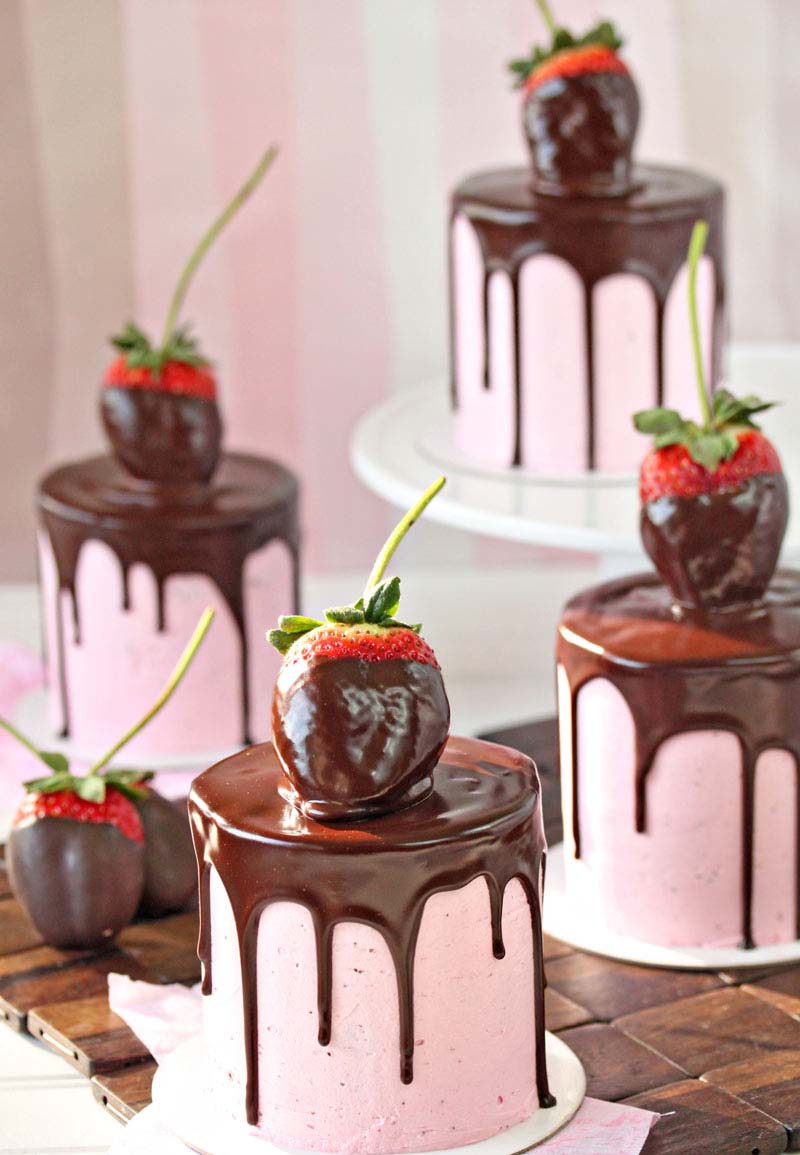 via Sugar Hero
Delightful moist chocolate cake, topped with a huge chocolate-covered strawberry!
Chocolate Covered Strawberry Cheesecake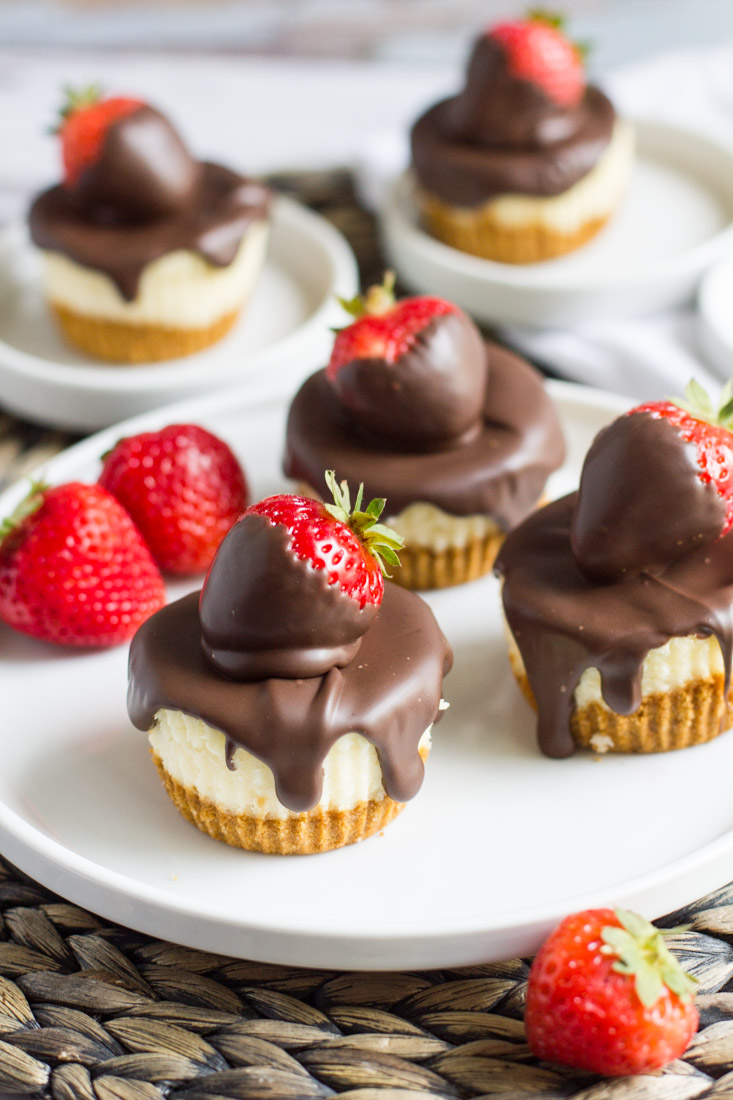 Tiny little cheesecakes, everyone's favorite!
Chocolate Raspberry Mousse Cake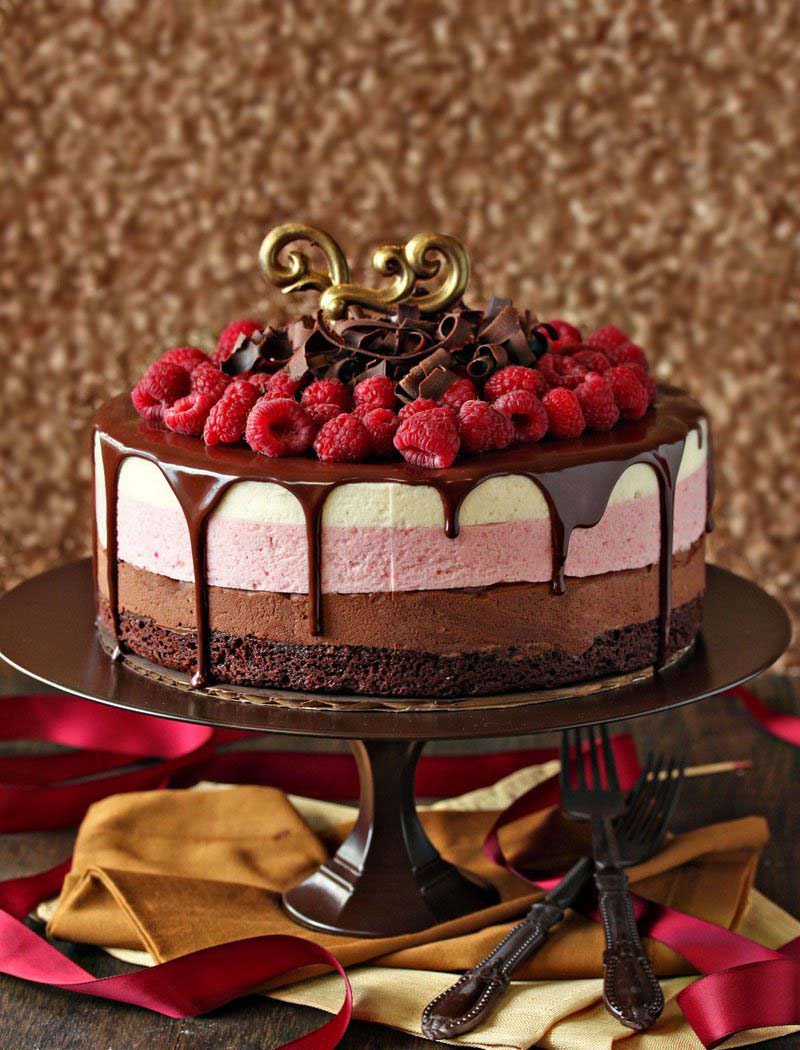 via Sugar Hero
Strawberries dipped in chocolate, yum yum!
Chocolate Strawberry Surprise Inside Cake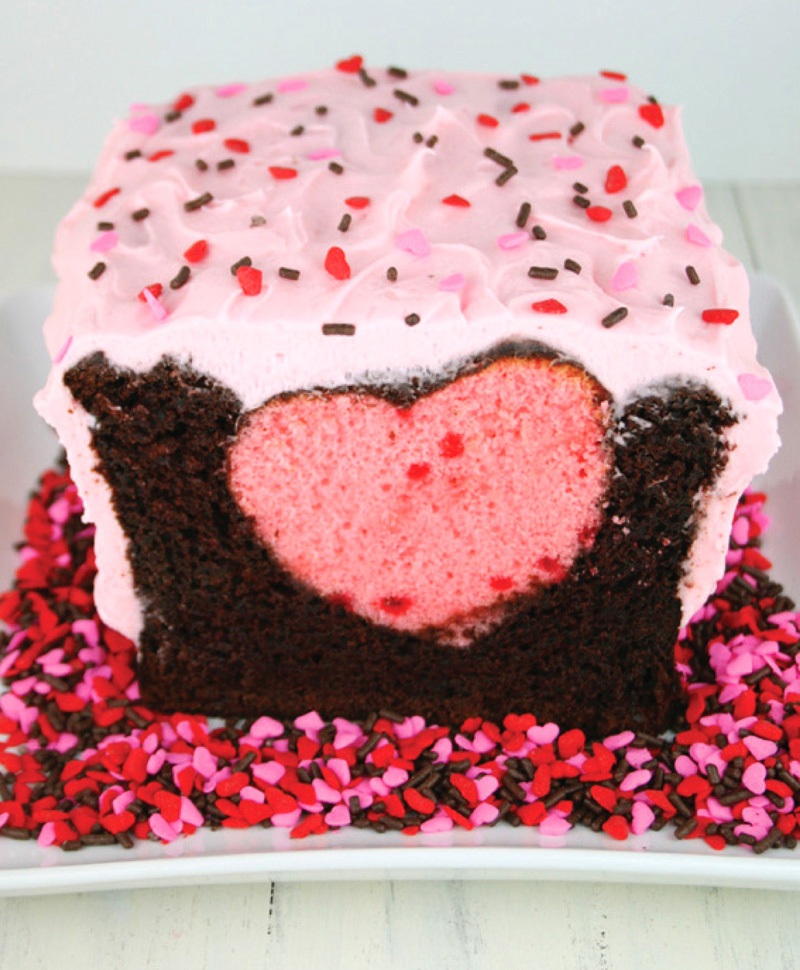 via Mom Loves Baking
If you love mousse, this is the way to go! 3 layers of mousse, what a treat. Once this cake is set up with vanilla, raspberry and chocolate mousse, layer it with loads and loads of fresh raspberries.
French Strawberry Cake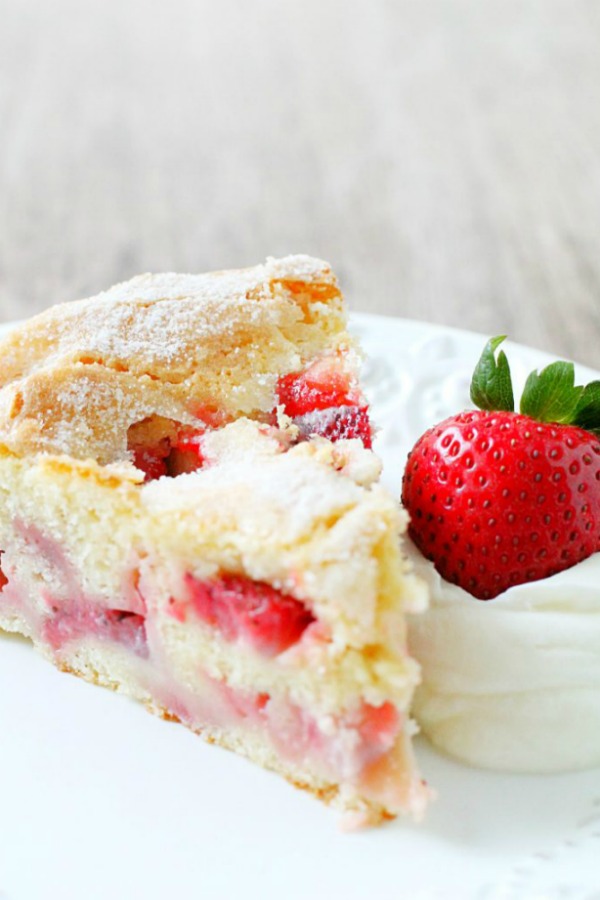 via Foodtastic Mom
With a custard middle, this Valentine Day dessert will have your taste buds flowing!
Made From Scratch Strawberry Cake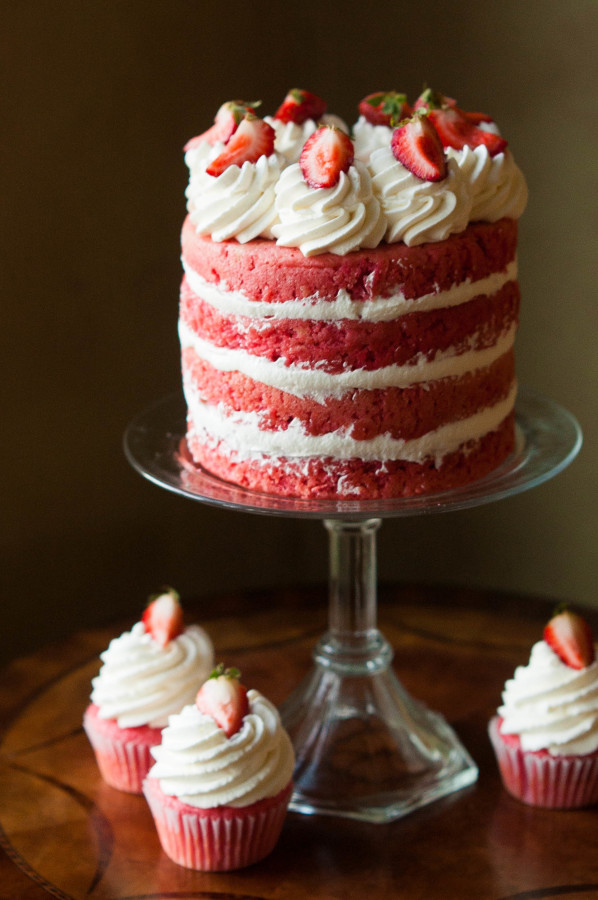 Between each layer of this 3 layer delicious surprise is frosting! And topped with tons of whipped cream!
Raspberry Almond Layer Cake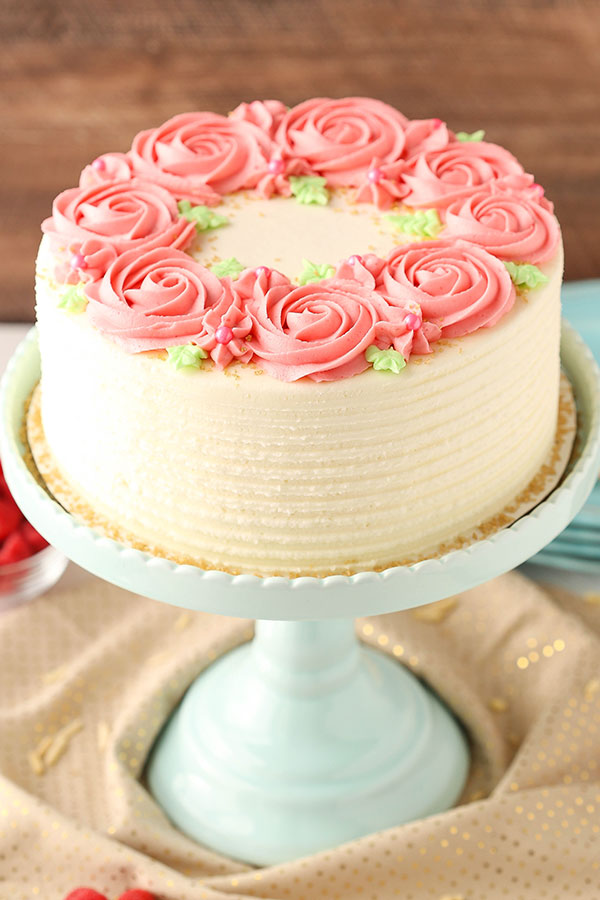 Some of the ingredients needed for this little jolt of flavor are almond extract, sour cream, egg whites, raspberries and a few more items. Two frostings will be covering this finger-licking miracle.
Raspberry Champagne Cake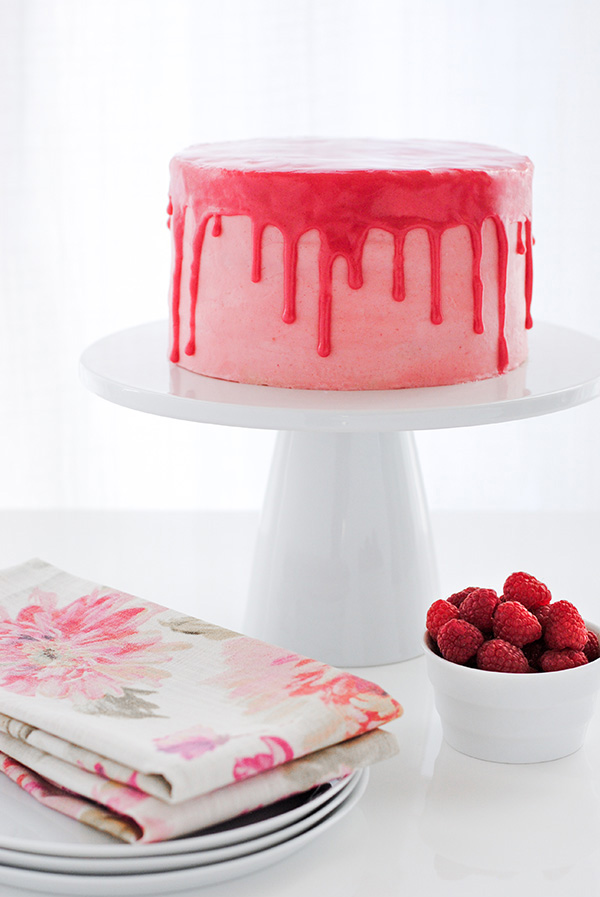 via The Cake Blog
Who loves champagne? Well, you'll love this champagne raspberry inspiration!
Raspberry Chocolate Swiss Roll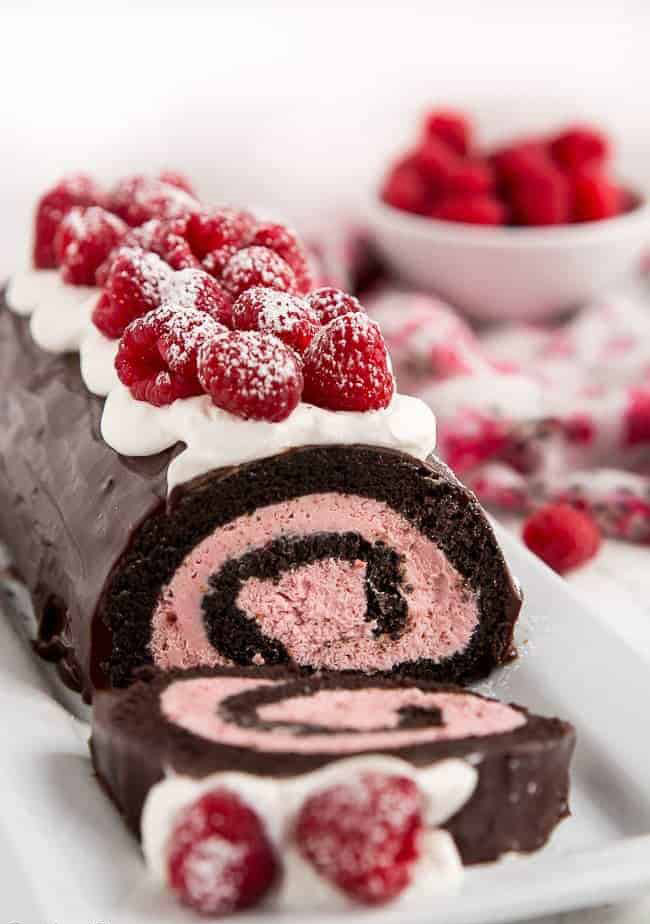 You can't ever go wrong with chocolate swiss rolls. This little doozie is stuffed with raspberry cream filling!
Raspberry Cream Cake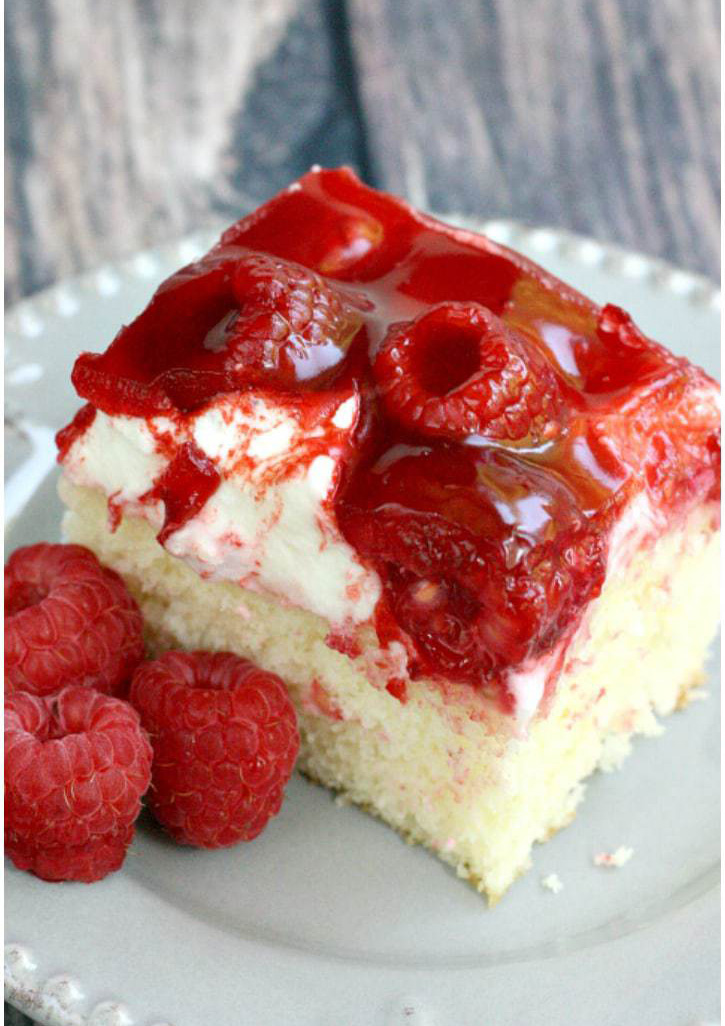 via Butter with a Side of Bread
To make this surprise a few items will be required such as raspberries, powdered sugar, whip cream etc.
Strawberries and Cream Cake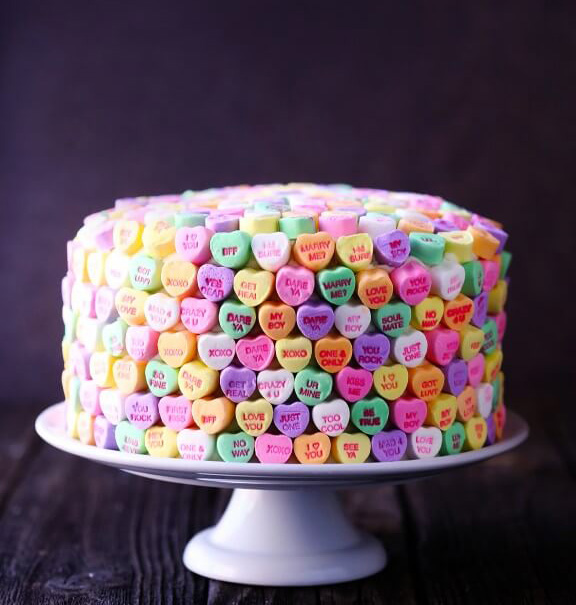 via Gimme Some Oven
Conversation hearts are the best! Especially, when they're covering a cake.
Strawberry Chocolate Cake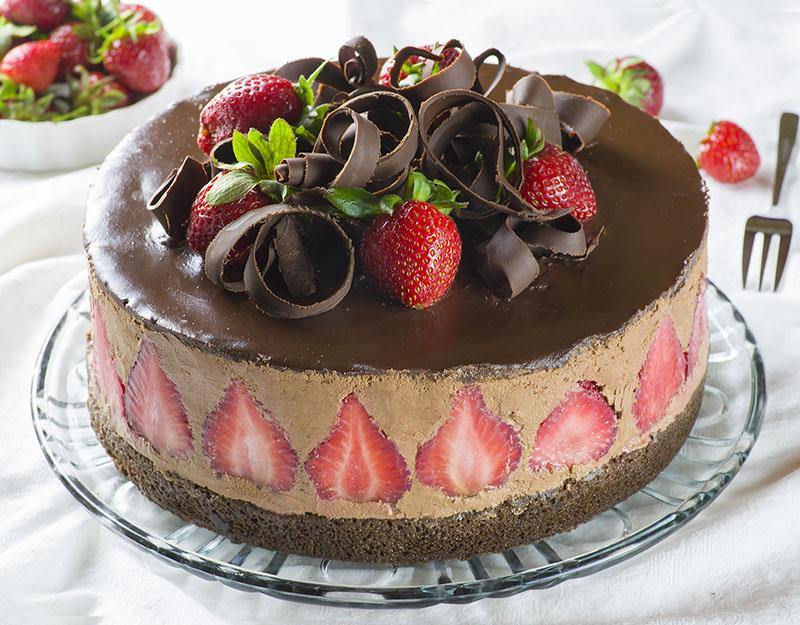 Be sure to have lots of halved strawberries for this thrilling recipe!
Strawberry Chocolate Chip Cake
via Julia's Album
Sprinkling powdered sugar on this chocolate chip, strawberry epiphany will make it much more special!
Strawberry Valentine Cake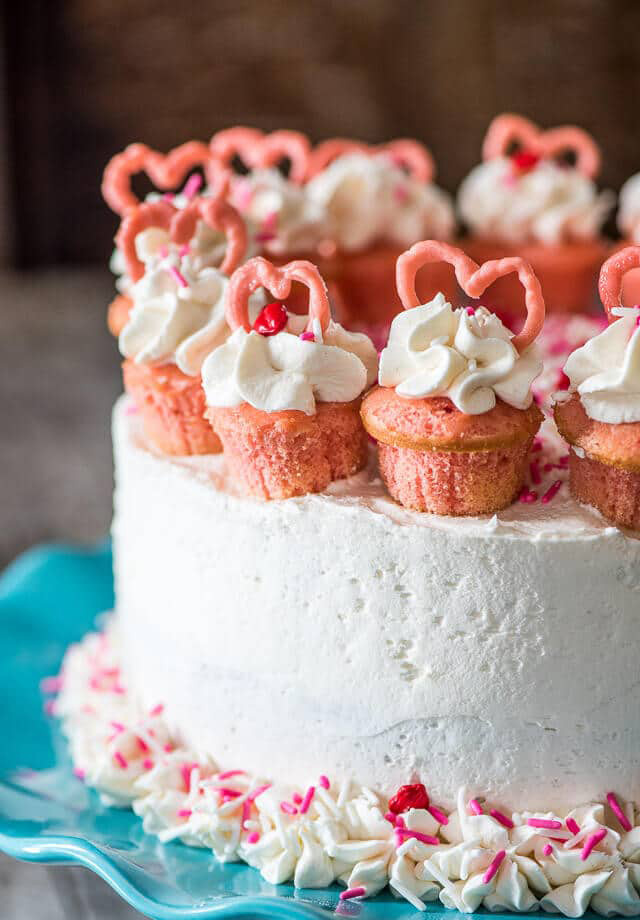 Imagine hoards of tiny little cupcakes on top of this godsend!
Valentine's Day Cake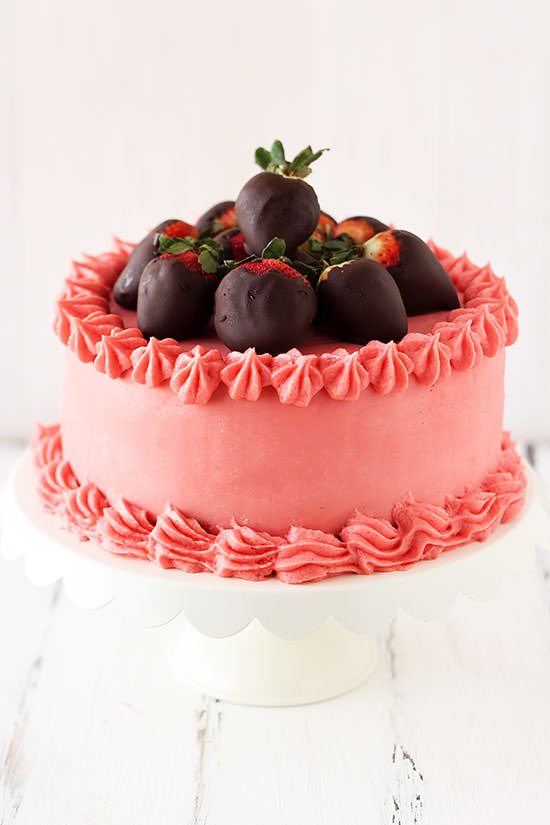 via Handle the Heat
Talk about absolutely lovely! This outstanding little bombshell is too elegant to eat! Covered with strawberry buttercream icing then topped with bunches and bunches of chocolate-covered strawberries!
White Chocolate Raspberry Cheesecake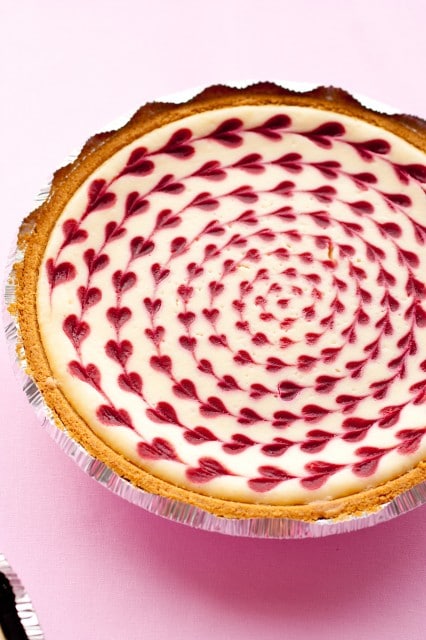 via Cooking Classy
Scrumptious cheesecake with strawberry swirls.
Other Valentine's Day Cakes
"Love is All Around" Cake Roll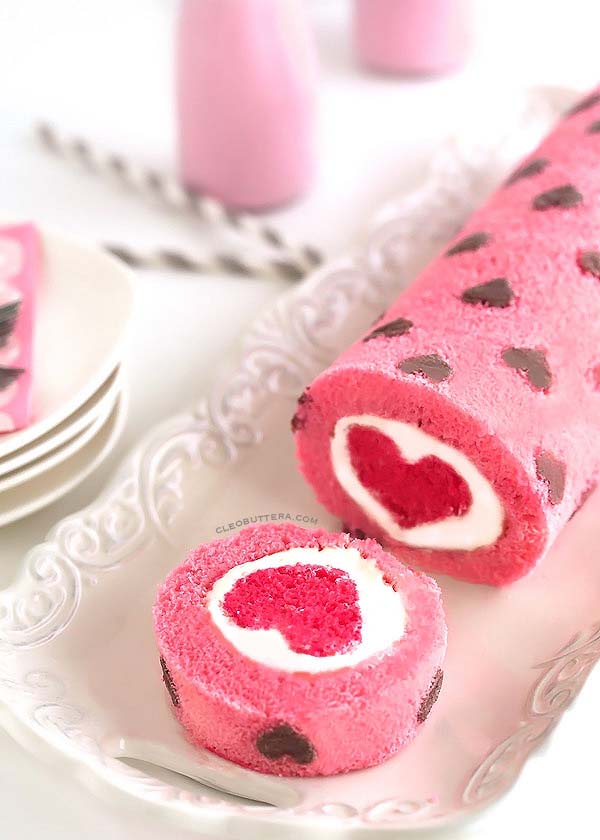 via Cleobuttera
What a cute little cake roll dressed all in pink!
Valentine's Day Peek-A-Boo Pound Cake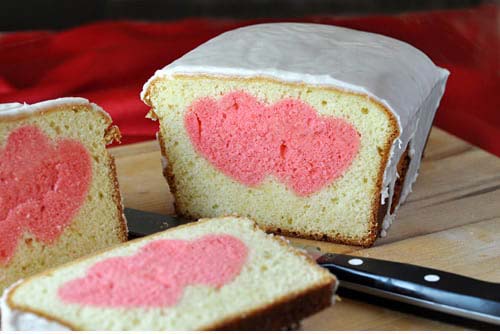 via Bellyfull
Pound cake with pink hearts in the middle. Two hearts are displayed each time a slice per cake slice!
Valentine's Heart Petit Fours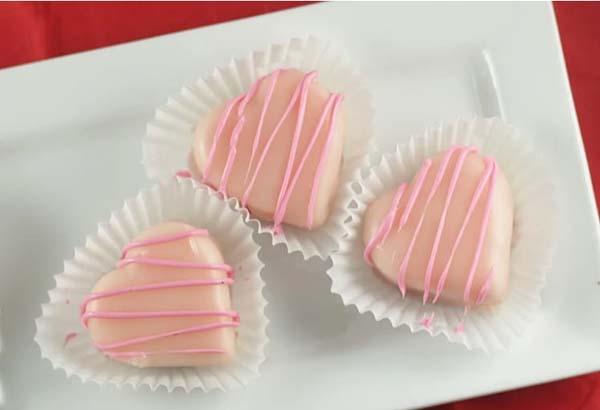 via Rose Bakes
Dainty, dainty and even more dainty! Covered with delicate pink yummy icing, these little surprises are just dazzling!
Mini Ombre Valentine's Day Cake for Two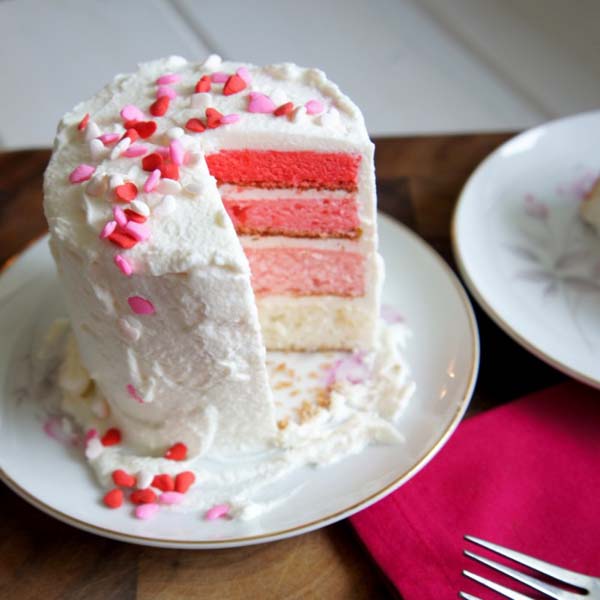 via I Wash You Dry
All layered up and ready to go! A Valentine's Day miracle with whipped cream a heart sprinkles!
Easy Mini Valentine's Day Cakes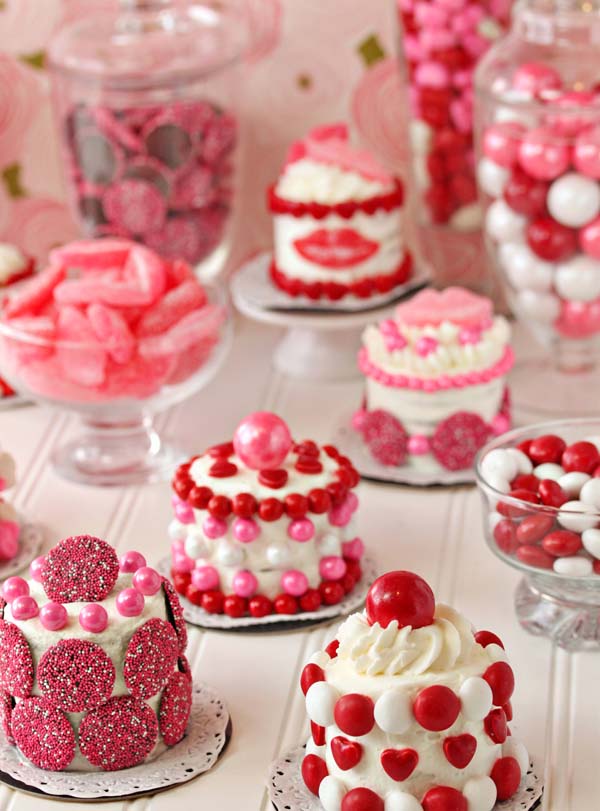 via Oh Nuts
Such charming delicacies, these lovely are petite and loaded with all kinds of Valentine candies. Some of the candies used are sour lips, red mini hearts, M&Ms and more!
Cherry Vanilla Layer Cake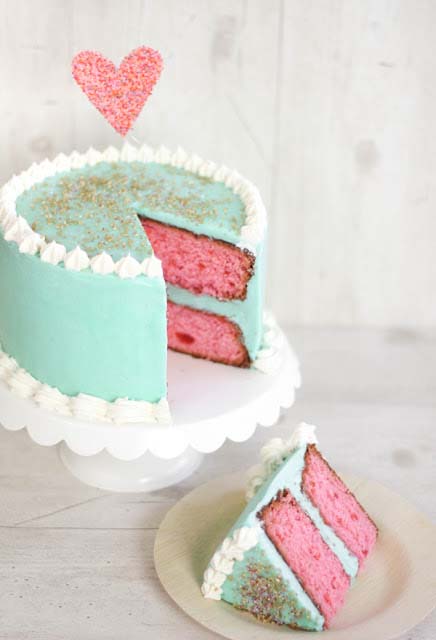 via Sprinkle Bakes
Covered with Swiss Meringue Buttercreme frosting, Cherry and Vanilla marvel will be the talk of the evening at any Valentine's Day party!