If you are interested in different types of perms, types of curly perms, types of perms for short hair, types of perms for long hair even types of perms for men you are at the right place.
Do you want a ceramic perm or a digital perm? A spot perm, or a root perm? A volumizing perm or a pin curl perm.
Let us help you be aware of the madness and choose the best-fit perm for your hair!
Can you imagine that a perm can do so, so much more than just curl your hair?  A perm can also bring volume and bounce, give the illusion of layering to straight cuts, even out or neaten your own, natural curls, or provide lift and body to lifeless, limp locks. 
📌PIN TO SAVE FOR LATER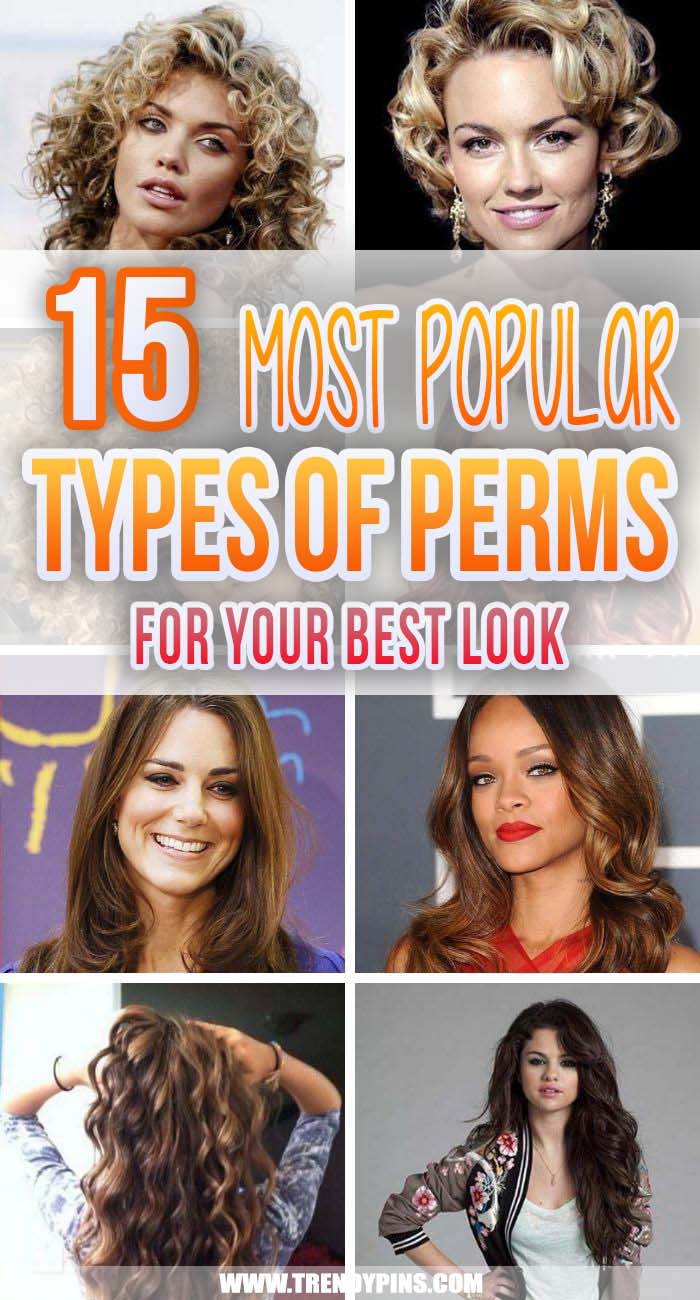 Don't forget to PIN this image for quick access to all these ideas
A perm hairstyle can be so much more than tight spiral curls alone! Just feel the magic of a perm!
Finally, chlorinated water can ruin a perm, so if swimming is an essential part of your daily routine, you should reconsider getting a perm.
Types of Perms
Body Wave Perm
via Ussanchoragenavy
Body wave perms have been very popular recently!  With their loose, romantic waves, the style still looks natural while still appearing neat and increasing the volume of your hair.
Body wave perms are types of perms for long hair. They are the best option for either very straight hair, creating more volume, or for compelling your flyaway curls to cling together a bit more obediently! 
Like a number of hot techniques, it works best on longer hair.  I case you think that your hair looks a little bit limp, a body wave perm will be the best solution to bring your hair back to life by creating some bounce and natural movement. It really looks nice and natural.
You can choose larger rollers. They are used to create loose waves in a body wave perm and placed in the hair in slightly different positions. The final goal is to create that natural look that will refresh your stylish look.
If you have visited the right hairdresser, you will enjoy your wavy perms for three to five months. Not bad for a permed hair, right?
Multi-Textured Perm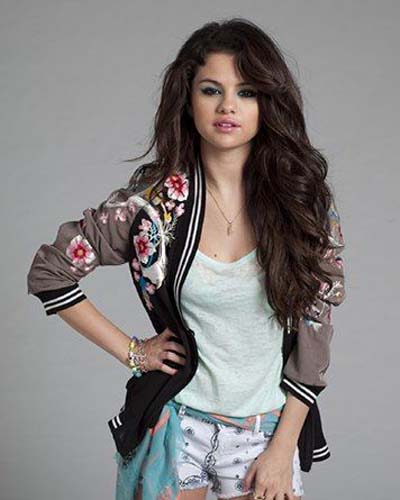 via Her Interest
Multi-textured perm is the perfect way to obtain that natural hairstyle. That look is to be chosen for long enough hair. At the very beginning just consider if your hair is long enough to handle this style.
In case your hair is not long enough or too short, then you will not be able to carry off the style without your hair looking strange. With this type of hair perm, which is not suitable for medium hair or short hair the hairstylist will use a combination of two different sized rods to perm your hair.
By doing so, a hairstylist can create a very natural look thanks to the way the two different size curls will fall and lay on each other.
If your great desire is to look as natural as possible this is the best option for you. It's really a good idea to think of a multi-textured perm.
Due to the way that the curls will fall altogether, on and around each other, it is very easy to pass this type of perm off as being your natural hair. 
You will see how amazing they fit you in case you have always wanted to have more natural style, movement, and curl in your hair, but haven`t been managed to achieve the look that you want on your own efforts.
Partial Perm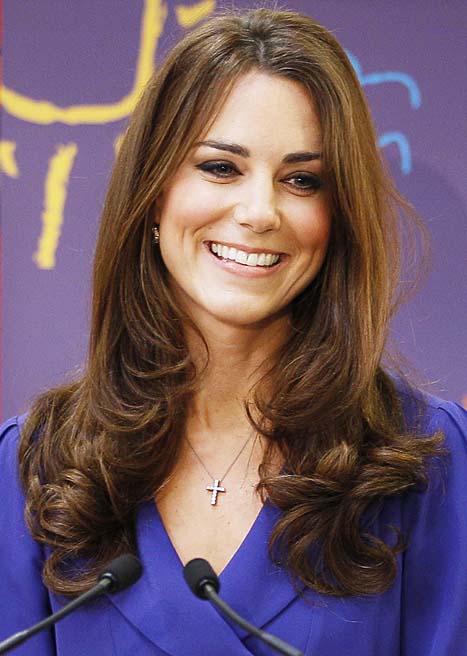 via Her Interest
As it is generally thought that a partial perm is the same as a spot perm, this is not right.  These two types of curly perms are actually totally different.
The basic idea of a spot perm is to add volume or curl to a specific area on the head in order to compensate for flat or thinning hair, a partial perm is applied all over the head, just not to all of the hair.
This is the basic difference. You should be aware of this while choosing any type of hair perms. Make the right choice that fits best your features to obtain the look you really require.
For this type of hair, a perm is typical that only part of the hair is permed but in contrast to a spot perm, where there are certain areas to even out unruly curls or cover up thinning spots.
The basic idea of a partial perm is for parts of the hair to look totally different from the rest of it.  In order to get such kind of a stylish for your hair, you could use a perm using larger rods to fix loose curls to frame the face.
You can keep the back of your hair un-permed.  This means that you have chosen to perm throughout your head of hair while leaving the rest untouched. 
However, one of the most used partial perms is just to perm the ends of the hair, making waves or curves to give your hair some movement or curl about your shoulders.
Pin Curl Perm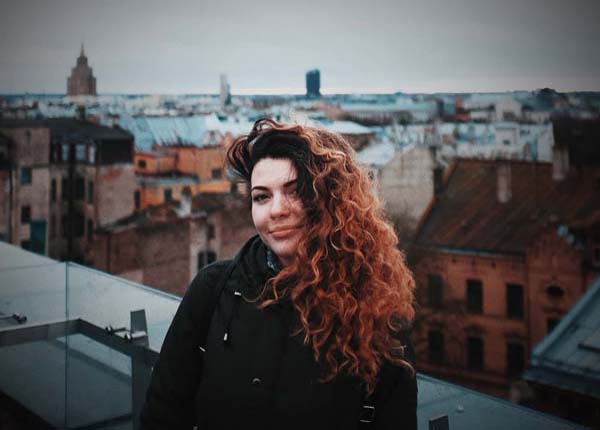 via Beach Wave Perm
This type of perm does not last as long as the other types do. This hair stylish the best option for women who have short or medium hair. You need just curlers and pins. This is the easiest way to make pin curls that can be quite tight up against your head.
In order to change the appearance of your style, you should use just different size curlers. You can opt for larger curlers to have looser and beachier-looking curls, and smaller ones if you want a perm that looks like a spiral perm.
The greatest advantage of this procedure is that there aren't any harsh chemicals used during this process. So, you are not going to damage your hair. But, on the other hand, there is a disadvantage. Your pin curl perm is not going to last very long.
Root Perm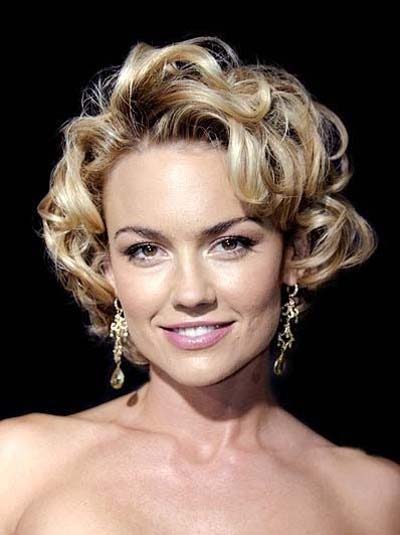 via Her Interest
Root perms look a little like spot perm.  It supposes perming only the roots of the hair or the first two to four inches from the scalp. This is the basic technique of that type of hair stylish. Because this kind of perm is supposed to be done close to the scalp, it can only be done applying the cold method ( cold perm ) or 'ceramic' method of perming hair. This is very essential to be known.
The basic problem that some people face when they choose a root perm is that their hair is not appropriate for such kind of procedure. Their hair is limp or very fine. So, the root perm won't last very long. So, when your hair has grown out enough to lay flat on the head, you will need another perm procedure.
There is something else you should take into consideration. You have to make sure that you are carefully protecting the rest of your hair that has already been permed.
This is crucial so that you do not get more harsh chemicals on your strands, which can be very damaging. The permed parts of your hair need to be protected with special products to prevent the perming chemicals from being able to penetrate the ends. It looks fine on shorter hair, but it still depends on hair style and hair texture.
Spiral Perm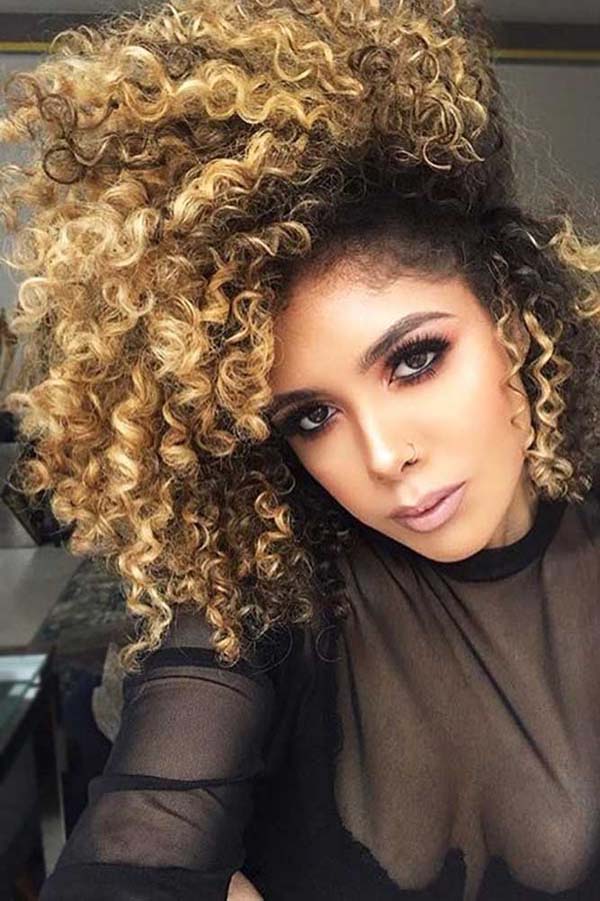 via Pugly Pixel
You can make spiral perms in a cold technique. Just to obtain the right appearance you have got the opportunity to change out the size of the rods used. 
That means that the spiral perm can achieve anything from the tightest of corkscrew curls to looser sausage curls.  Ladies who already have very curly hair, do well with these perms. This hairstyle reminds and a bit of a retro look.  You have to be aware of the fact that a spiral perm is best on hair that is at least eight inches long.
This type of permanent wave can vary in appearance, depending on the size of the rods that are used, how skilled the hairstylist is, the type of hair that the person has, and not at least but last the chemicals that are used to make the perm. The final result of this type of perm will be very tight curls that are twisted like a corkscrew. It is really awesome.
In case you want to add a lot of volume to your hair, this is the best proposal for you. A spiral perm will not be able to rest flat against the head due to the volume in each of the curls.
When done with great professionalism, this type of perm could normally last for around six months, but note the fact that a less skilled hairstylist could not be able to fix a perm that lasts this long and looks great. There is a tendency over time, a spiral perm will slowly relax. What I mean is that the curls will not be as tight as they were in the beginning and will tend to be a little looser.
Spot Perm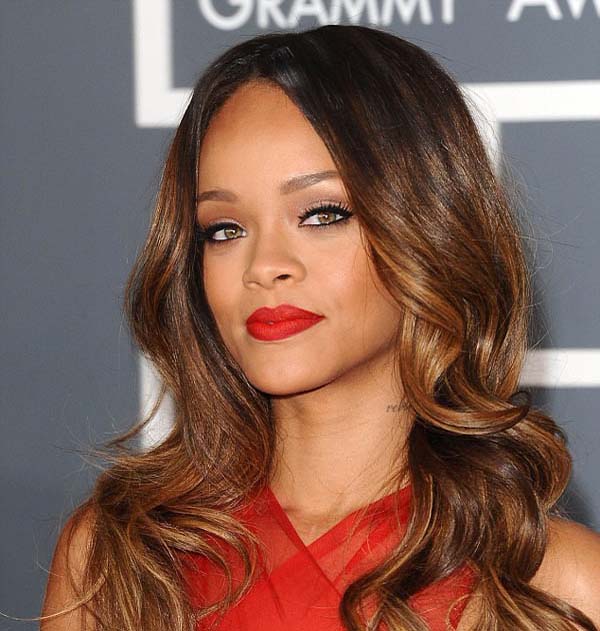 via Her Interest
A spot perm involves perming only one section of hair. This Is the basic feature of that type of perming.
I know that at first, this may seem very strange. The secret is that a spot perm performed by a skilled hairdresser can make wonders!
Very often people with curly hair find out that their curl is uneven: it's curlier in some sections than others, or the curls change direction in some random spots. 
A skilled technician can even out your curl by gently perming straighter areas to make a much neater look with a bit more predictability straight out of the shower. 
Spot perms are very low maintenance. The only thing you should be aware of is to give some special attention to the permed bits in the form of pre-conditioning your hair before you wash it. A leave-in spray thereafter is a good idea.
We recommend you not to use alcohol-heavy or a silicone-based products.
Stack Perm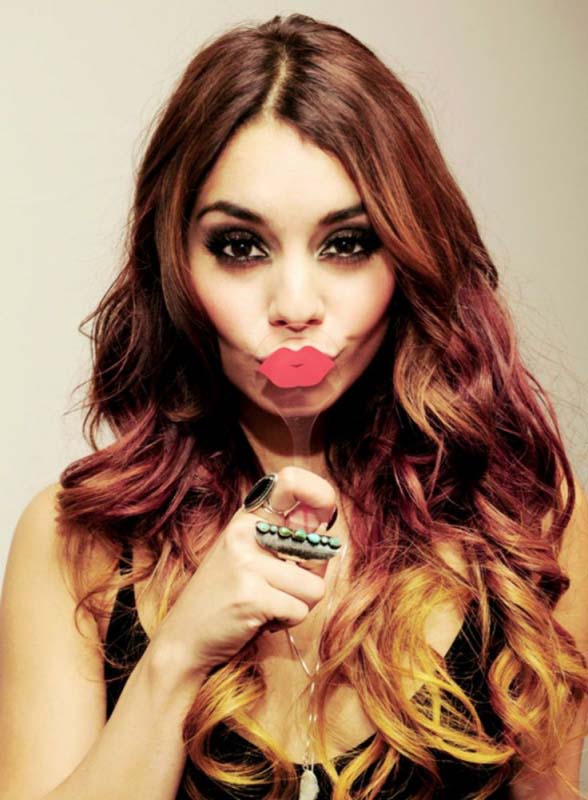 via Her Interest
This is another perm among all these different types of perm with pictures we offer you here. This type of perm is typical for long thin hair also. This is one of the most preferable types of perms.
You can see that in the perms chart types of perms.
The basic feature of a stack perm is that it is a hot perm style that leaves the top of the hair natural or may even perform rebonding on the top of your hair to provides its smoothness. 
The technique is the following –  the middle and bottom sections are permed. You can use a variety of rod sizes to make the curl continues to look natural. 
A stack perm creates the illusion of layers, adding fullness and softness to your look.  It is very important to pay attention to the basic requirement for that type of stylish –  this type of perm is intended for people whose hair is not cut in layers already! Be aware of that fact.
Volumising Perm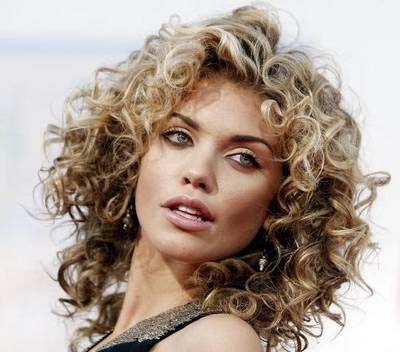 via Her Interest
As you can see from the name the greatest advantage of this type of hairstyle is that it gives additional volume. Volumizing perms are all in the technique.
The basic difference is that in a traditional perm, the neutralizer is applied while the hair is still curled around the rods. 
In a volumizing perm, the rods are removed before the neutralizer is applied.  This leads to increased volume or relaxed waves rather than curls. Your hair looks wavy in a charming manner. It is really awesome.
Perm Method
Acid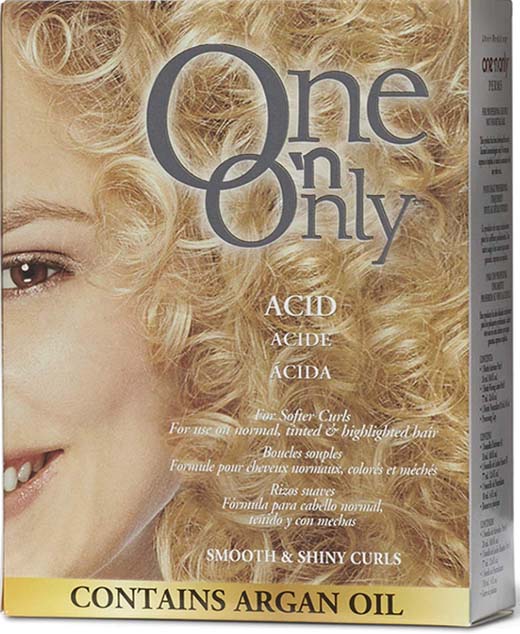 Acid perms use chemicals with a pH between 4.5-7.0 to perm the hair. They also rely on heat to make the process go by faster.
They are appropriate for hair that is thinner than normal, acid perms use a formula that is much more gentle on your hair than other types of chemicals.

Alkaline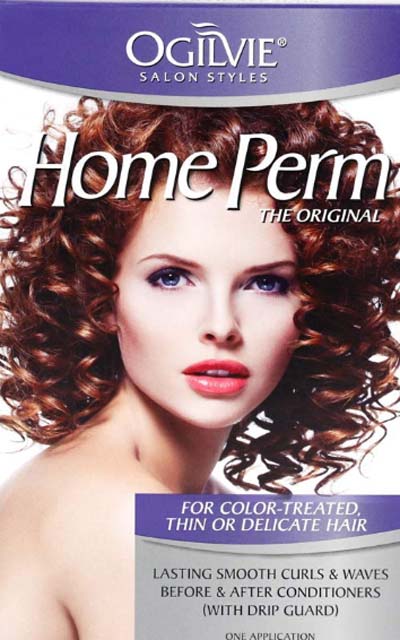 This method uses ammonium thioglycolate and a pH of 8.2-9.6 to treat the hair. It doesn't require an external heat source. That is the difference with the acid perms do.

Cold wave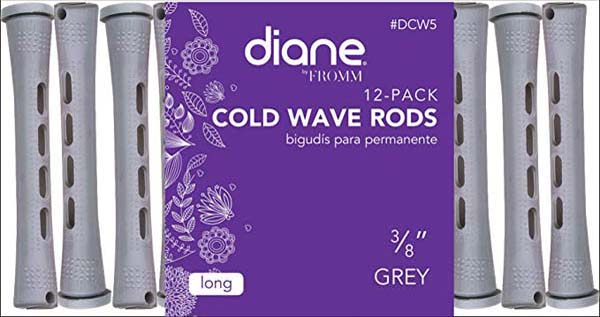 This type of method is extremely suitable for thin types of hair.
There is one disadvantage. It doesn`t last for long but this is a harmless treatment for your hair.
Using a perm rod for natural hair makes a big difference in the look of your curls and can even improve the overall health of your locks.

Digital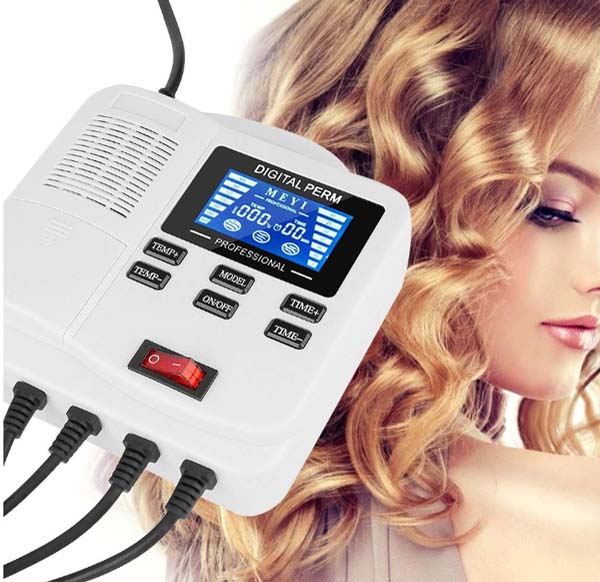 The modern and very popular type of hot perm, digital perms give softer curls with looser hair ends. This method generally takes about 4 hours to be done.

Exothermic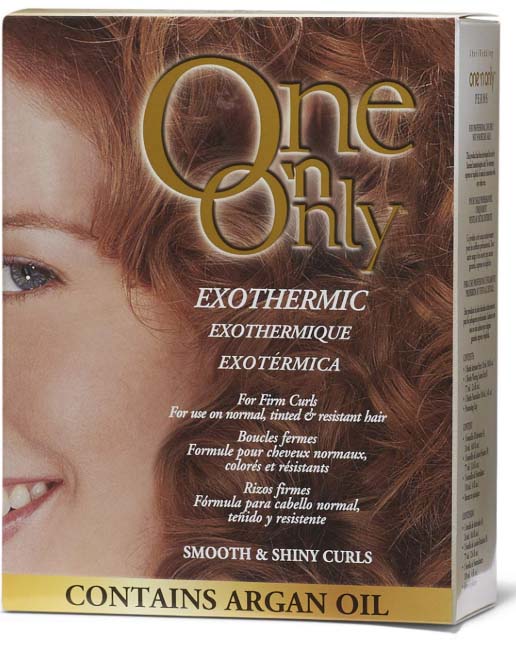 Exothermic perms are self-heating. They have activators that are added to the perms and thus prevent layers of the hair shat to open. There are two types of exothermic perms – acid and alcaline.