You don't always have to go to a salon for a beautiful hairstyle. Even though your hairdresser might be an expert at creating complex buns and braids that ostensibly stay up on their own, nothing beats the satisfaction of having an intricate hairstyle that's easy to pull off.
Long hair is very alluring, and learning to flawlessly style it will have everybody fawning over your beautiful tresses.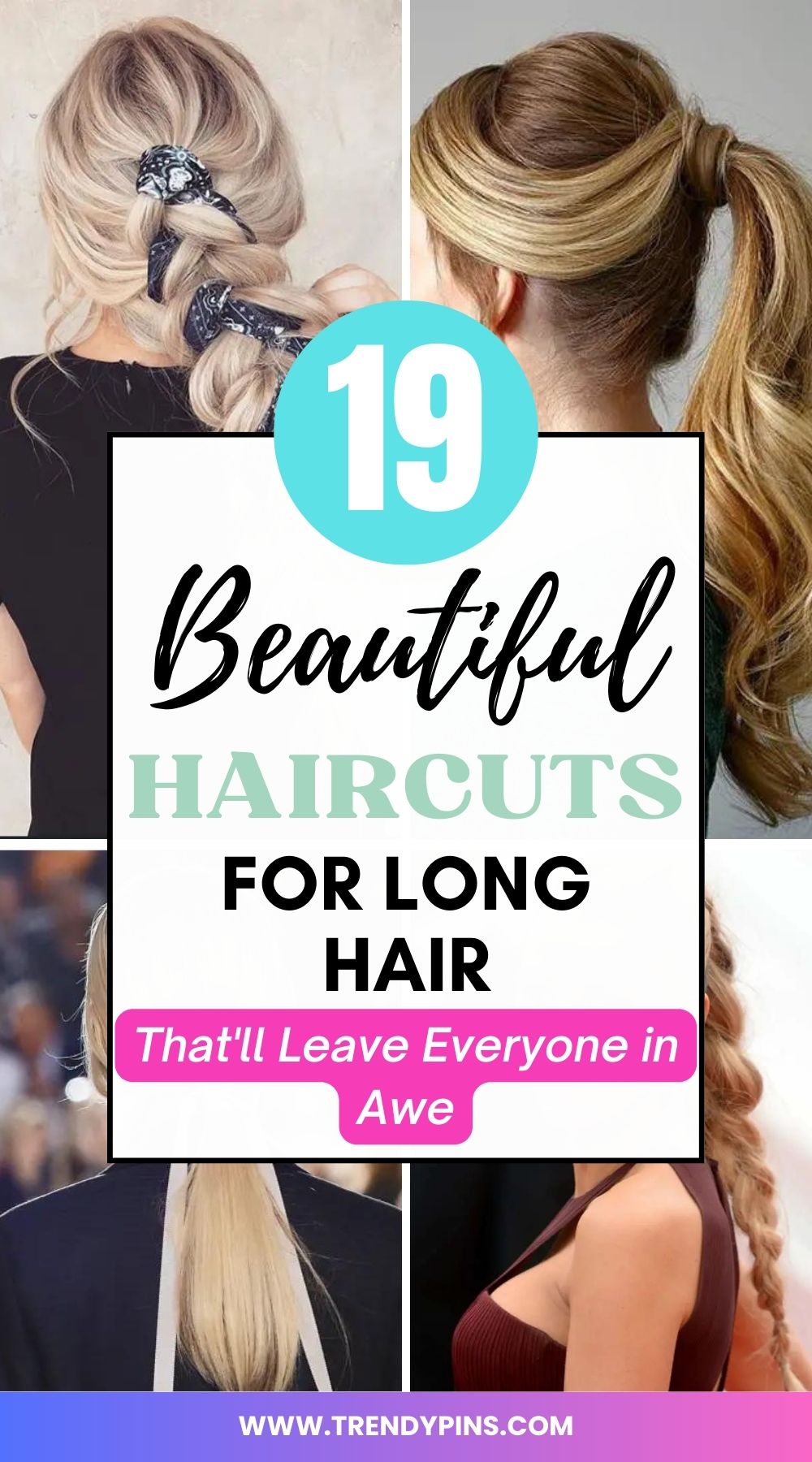 Which haircut looks best on long hair?
There are so many ways you can style your long hair. Let your locks flow free with sleek, straight strands or soft waves for an effortless look.
A low bun or half bun is a cute option for an updo. Opt for neat styles that don't take forever in the morning or put too much pressure on your scalp.
How do you style extra long hair?
Some of the best styles for long hair include loose locks, half buns, ponytails, low-rolled buns, and braids. Mix up your styling to prevent traction alopecia caused by too much pressure on your scalp.
Furthermore, changing hairstyles is an excellent opportunity to experiment with new techniques and looks.
Whether you are simply headed to work or off to a formal occasion, these easy and cute hairstyles for long hair will have you receiving compliments wherever you go! 
1. Floral Half Updo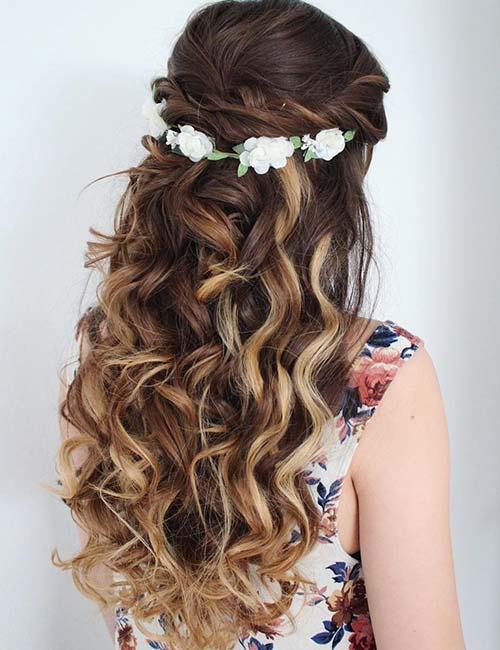 Photo: Credit
This half updo hairstyle is one of the most simple but gorgeous looks you can rock. You can make it look unstructured and messy or style it to appear polished and neat. 
The updo hairstyle works well with all hair types and textures, especially long hair, since there's more versatility to the style you want.
Accessorize with a floral crown in the braided style at the top, and this boho-chic hairstyle will be good to go.
2. Wrapped Ponytail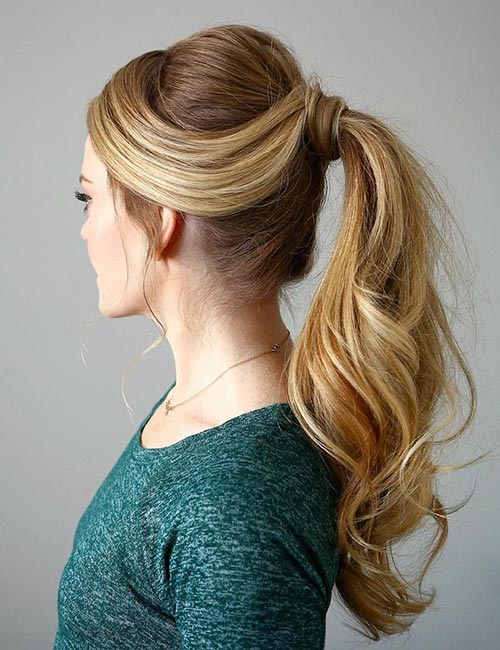 Photo: Credit
The ponytail is one of the easiest hairstyles to achieve. Incorporating loose hanging curls that wrap the ponytail is one way of adding a bit of creativity to this hairstyle.
This wrapped ponytail adds a level of sophistication, perfect for casual events or a romantic prom. The side part adds some drama to the look and creates a little more volume.
3. Headband Braid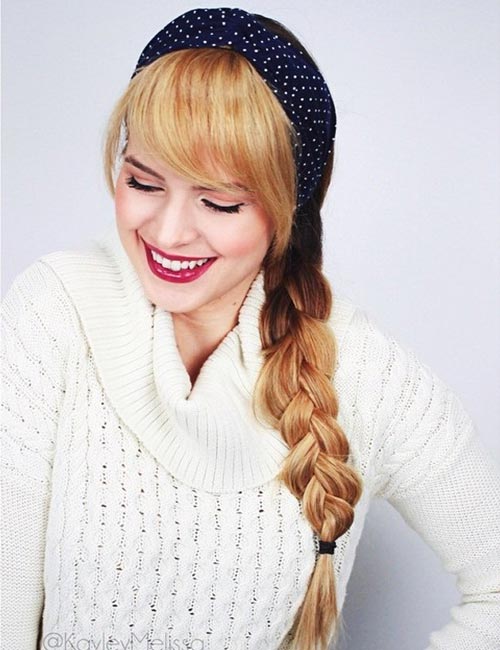 Photo: Credit
This is a stunning long hairstyle with a 3-strand braid and a headband that exudes endless charm. The look is super feminine and relatively easy to achieve.
The headband is also a great accessory to add color to your hairstyle, and the soft, side-swept bangs will draw attention to your eyes.
4. Loose Half French Braid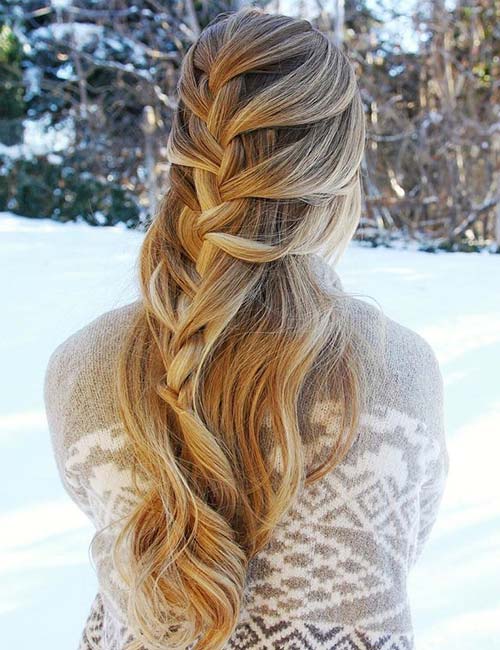 Photo: Credit
French braids are some of the most common braided styles for long hair because the length enables you to show off the braided pattern with glam.
This hairstyle is an excellent modern twist to the standard French braid. The unstructured braids in this loose half French braid create a voluminous look with a laid-back aesthetic.
5. Beachy Waves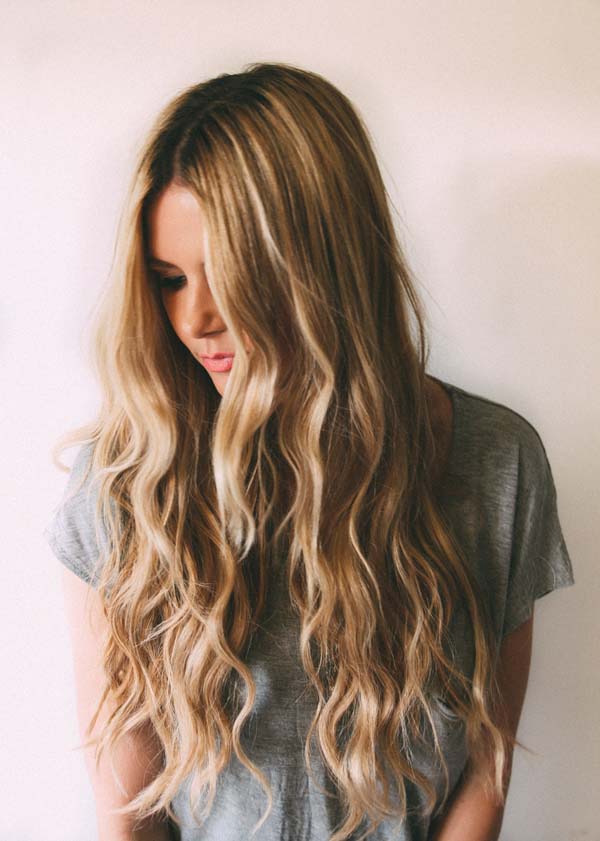 Tutorial: Here
This hairstyle will bring the summer vibe right to your hair tips! These beach wave curls have a slightly scruffy appearance and are the perfect option to showcase your hair's natural texture.
Create a framing effect highlighting your features by styling your hair so waves fall loosely around the face.
6. High Fanned Out Ponytail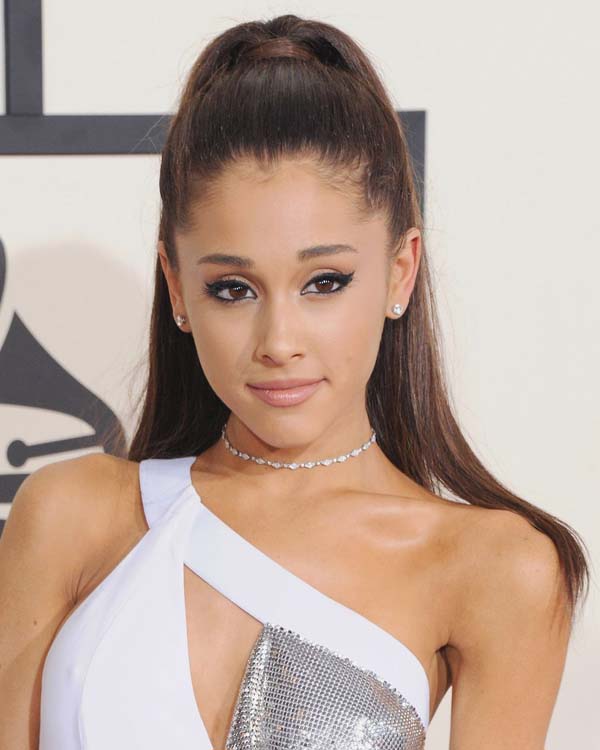 Photo: Credit
This Ariana Grande-esque, sleek, high, fanned out ponytail is a look that's all about drama. The style creates an elongated illusion by adding height to your frame and is ideal for oval or round-shaped faces.
The volume and length this hairstyle adds to your hair will have people turning heads!
7. Fishtail Pigtails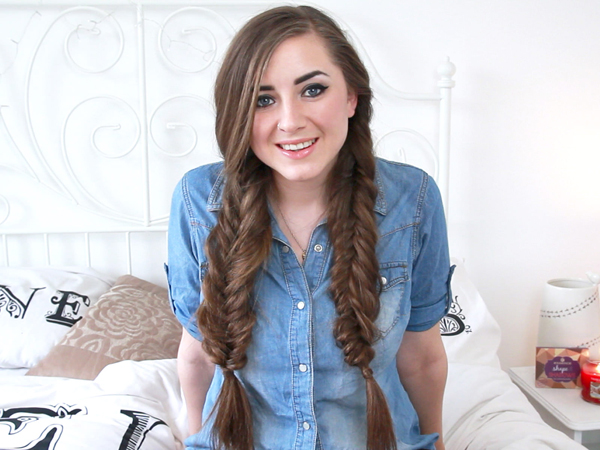 Photo: Credit
If you want an easy hairstyle for long, thin hair, these fishtail pigtails are an excellent option! Take it from us; you may struggle initially, but it will get much easier after a few attempts.
Allow a few strands to fall around your face to create a softer finish, and don't worry about the clutter; the more falling strands, the prettier it looks.
8. Mixed Half Up Braid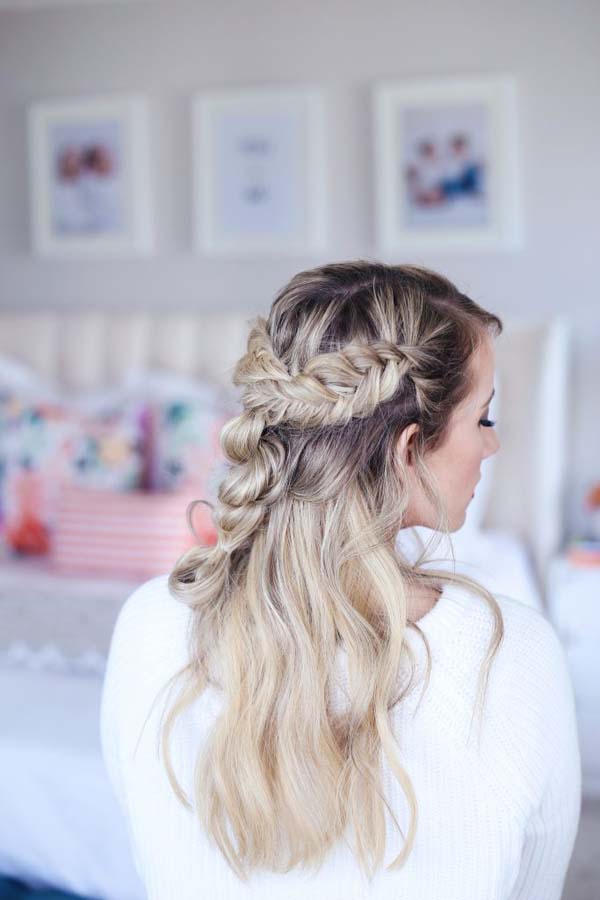 Photo: Credit
This mixed half up braid is ideal for a romantic and pretty braided style. The braided crown wraps around the head and extends into a braided ponytail.
The rest of the hair falls down, showing off the length and texture. Long hair is an advantage for this hairstyle since it makes updos effortless.
9. Fishtail Accent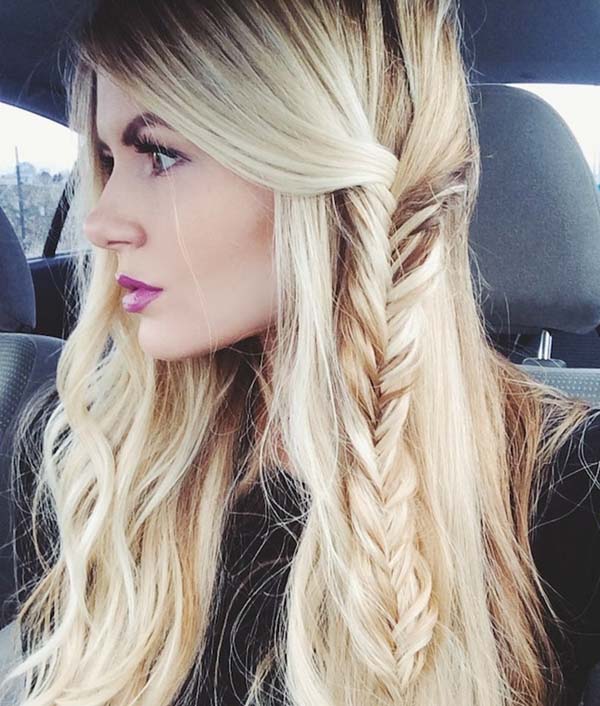 Photo: Credit
We love the effect of this loose, fishtail braid accent. The long hair shows off the pattern perfectly, and the loose braid helps get a voluminous look.
This fishtail braid is romantic and perfect for special occasions such as proms and weddings.
10. Half Top Knot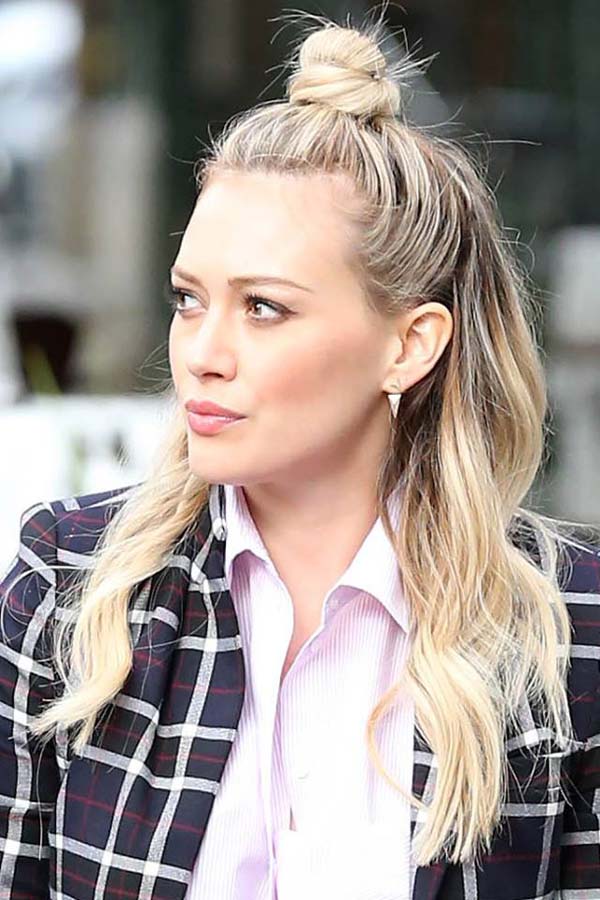 Photo: Credit
The half top knot is an excellent option for long hair since it keeps hair away from the face and lets you show off your length.
You can completely pull your hair away from your face for a sleek finish or let a few strands fall on your face for a softer look.
You can also play around with the knot, creating an unstructured, messy appearance or opting for a sleek, wrapped knot.
11. Feathered Layers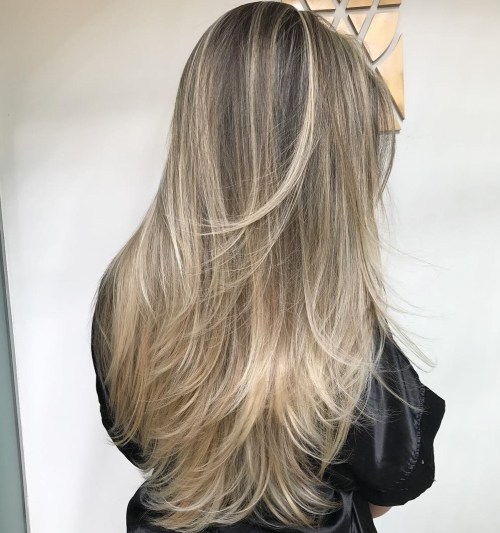 Photo: Credit
This relaxed feathered layers style is excellent for a blonde layered cut. You need only do a blowout to make the layers pop, adding movement to your straight mane.
The style and chop are critical factors preventing your hair from looking flat. You'll love the end result of this simple, long hairstyle!
12. Top Knot With Bangs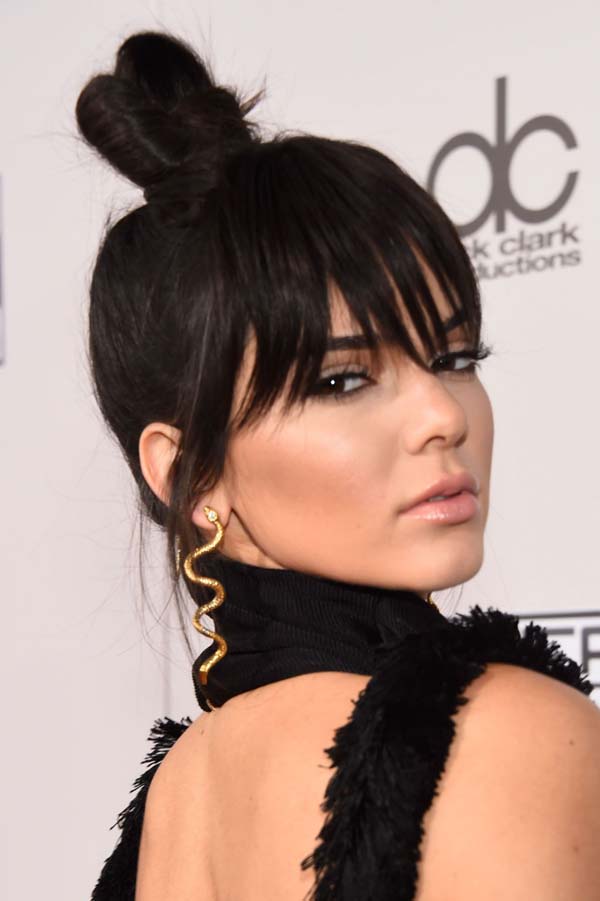 Photo: Credit
Finding special ways to incorporate bangs into your top-knotted style is part of the updo hairstyling fun.
The updo hairstyles help you achieve a more polished appearance ideal for special events or formal occasions, and the bangs will surely keep your eyes in the spotlight.
13. Sleek High Ponytail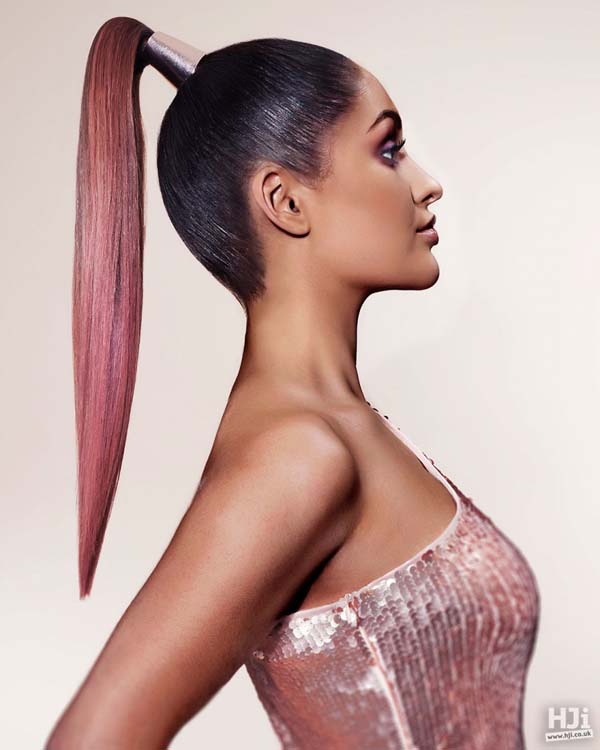 Photo: Credit
There's a reason icons prefer wearing simple hairstyles for their long hair; it shows their flair! This high ponytail makes long hair even more noticeable since it sits very high on the head, with substantial length in the back.
You can use a high ponytail on all hair textures, but it works best with straight, sleek hair for a clean finish.
14. Ribbon Tied Ponytail
Photo: Credit
This low ponytail has a chic, romantic look. The small ribbon detail makes this hairstyle look elegant for formal occasions such as prom or weddings.
Jazz up your simple ponytail using silk or velvet ribbon, making your hair a touch dressier. It would be best to start with a light wave in your hair to allow your ponytail to have some volume and texture.
15. Relaxed Side Fishtail Braid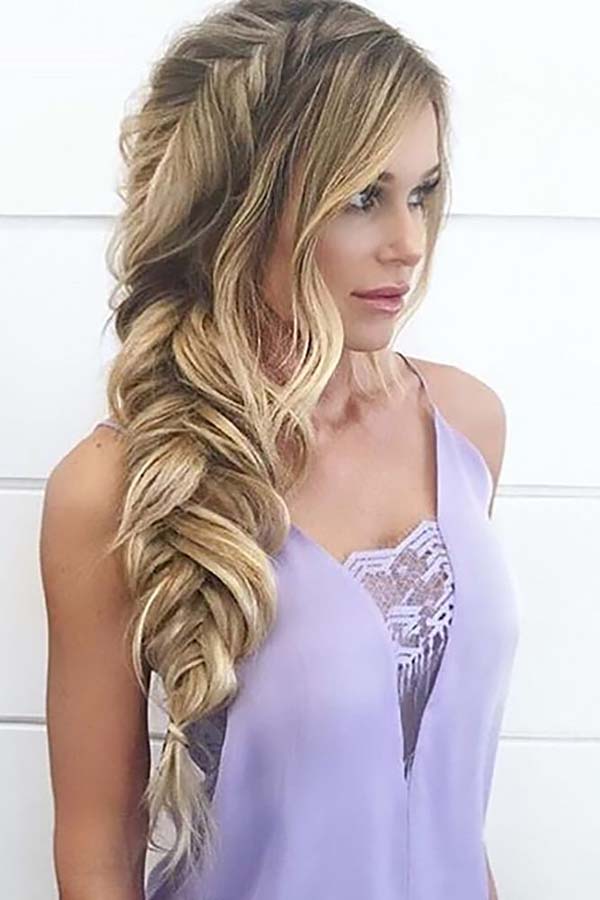 Photo: Credit
This graceful hairstyle will make a statement on any occasion! This braid beautifully presents the gorgeous blonde ombre blades with loose and voluminous curls, giving it a bold and trendy look.
16. Scarf Braid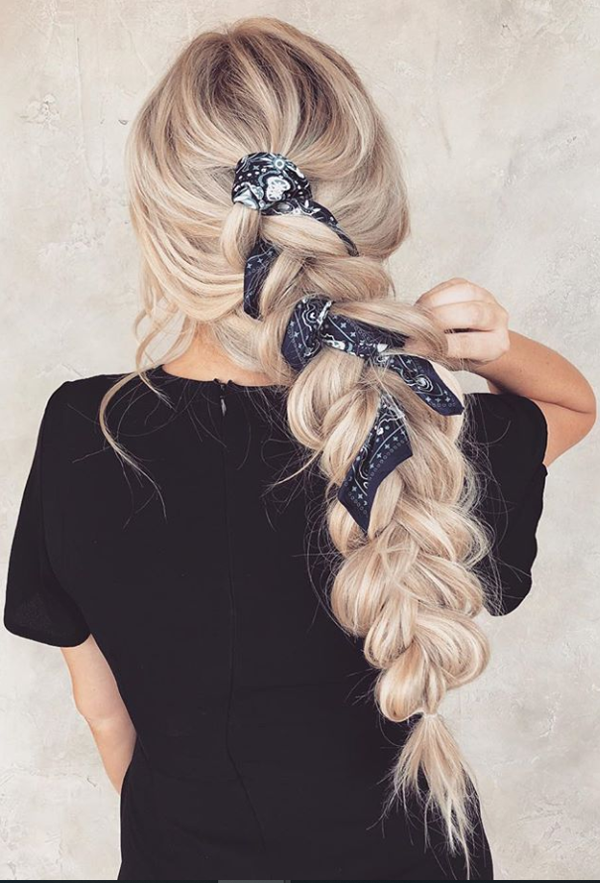 Photo: Credit
A pretty scarf-weaved is an excellent way of making the most of those long, Rapunzel-worthy tresses. Even though it's a little hard to perfect, it's a precious braid to keep in your hairstyle arsenal.
Wearing this scarf hairstyle will make you a plait queen instantly!
17. Beachy Waves Low Ponytail
Photo: Credit
Suppose you want a formal updo that has a mesmerizing result but takes only a few minutes to create. In that case, this low ponytail is the best option to ginger up your long hair.
This easy hairstyle is ideal for long, thick hair. It comprises a low-centered ponytail voluminous in mid-lengths and with a sleek style around the crown. 
Let some strands fall to the side to create a clean, sophisticated look.
18. Braided Ponytail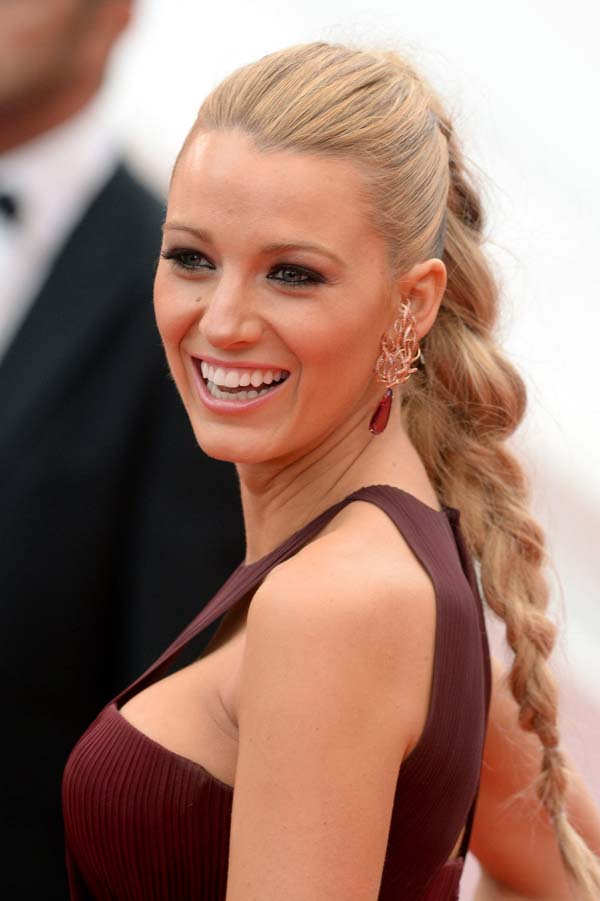 Photo: Credit
Go for this trendy, sassy, and bold braided ponytail. This look adds so much flair to a formal outfit and is easy to create.
You can add extra length using some extensions to take this look to the next level.
19. Voluminous Curls
Photo: Credit
Instill a grand expression of class and elegance, fitting for black-tie events. These curls are full of volume, and pulling them over one shoulder makes them look spectacular.
Layered haircuts are an excellent way of adding movement to your long, curly hairstyle. Gently brush through the curls using a comb to mimic a naturally curly look.