Pink is the quintessential female color.
The profile on pink is playful, life-affirming.
We have studies that have proven its calming effect, its quieting effect, its lessening of stress.
Pastel pink is a shade known to be health-giving; that's why we have expressions like 'in the pink.'
You can't say a bad thing about it. Pink is, in other words, everything cancer notably is not.
Ask any girl about her favouritecolour and she will answer with no doubt- pink. Everything that any girl dream about is made of pink.

It is not just about preferences. This is also a long lasting tradition throughout all these years of fashion.
Even the origin of women`s fashion has started with pink. Women were so attracted by the glamor of that color so that their kitchen were in pink.
Pink is the color of high vibrations that only women has that sense to feel them. So of course the colour has to be incorporated into nail polishes too.
There's no limit to what variety of shades you can get from pink.
The endless variety of shades gives that richness of options you can choose for whatever you want to wear – from dresses to any form of cosmetics.
Whether you like a blinding hot pink or a soft pastel hue, there's one colour for everyone.
Here are some pretty shades of pink nail polish that will make you fall in love with the shade all over again.
They will help you express your personality in the most appropriate way in every occasion.
The only thing you should do is just dare and enjoy the feeling of being fabulous.
1. Essie Jam ' n ' Jelly: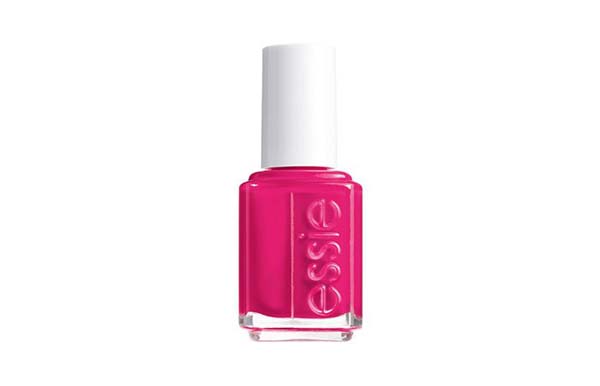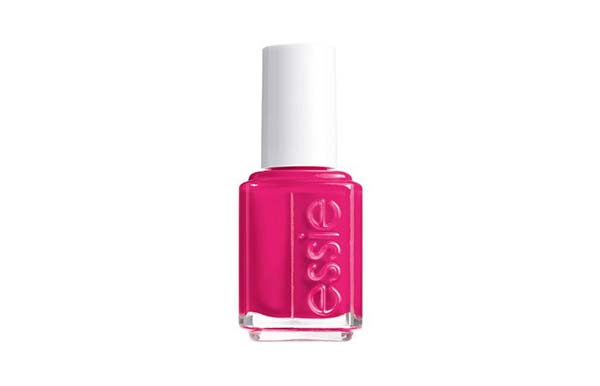 Photo: Credit
This hot pink nail polish is one of the most preferable shades of pink by all women thanks to its bright metallic pink polish with blue undertones.
That color of pink almost looks neon in a specific light so not something for the faint hearted.
Be careful when you do it because it requires two coats.
Do not hesitate and just do it.
Feel the sense of being unique.
Maybe this is the perfect shade for you.
2. Deborah Lippman Sweet Dreams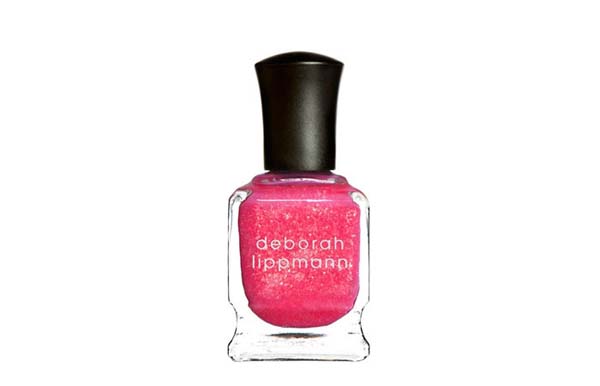 Photo: Credit
The specific feature of that kind of nail polish is that Flakies take it to a whole new level and this shade proves exactly that.
Sweet Dreams is a fuchsia pink with flakies that shift from gold to orange.
Gold and orange shades give that warm effect of that polish that is perfect for summer experiences.
Here is the final result – softness thanks to the pink itself and warmness because of the gold and orange.
The summer accent is on the top of your nails. It is all about you to feel the summer within you.
Flaky glitters are normally found in topcoats.
It would be also possible to layer it over another pink due to its sheer consistency.
3. Zoya Happi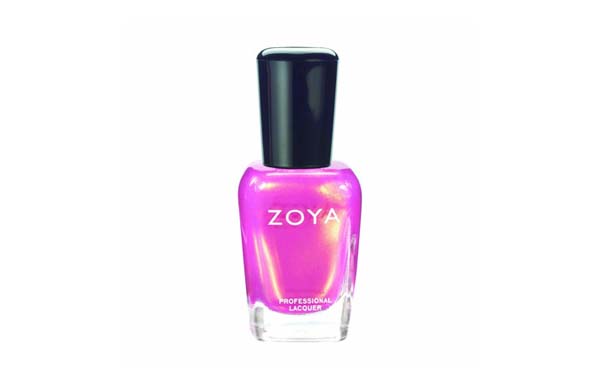 Photo: Credit
It would be sinful to discuss pink polishes and not mention this beauty.
Happi is a light pink metallic duochrome that shifts to gold.
That unique shade of gold that is added gives that sunny effect.
Pink and gold make an incredible combination.
Our recommendation is to cover in two coats.
4. MAC Saint Germain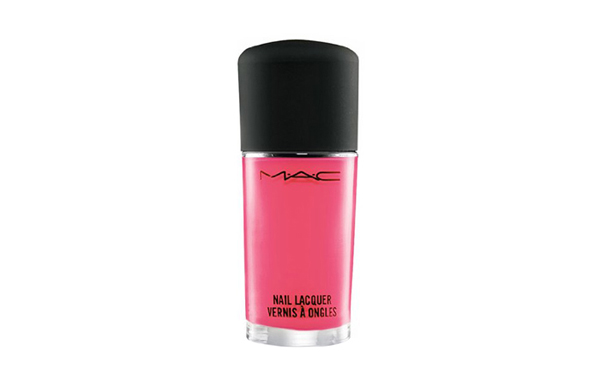 Photo: Credit
Here is another fancy girly shade of pink that you can not resist on.
So, don`t wait but just try ot on.
Because of its baby pink shade it is gentle and smooth.
Saint Germain in a light bubblegum pink in a creme finish.
It is suitable to be worn every day.
For all you makeupoholics, there is also a lipstick in the same shade.
Talk about colour coordination!Pink metallic duochrome.
A frosty hint of gold creates a unique peachy-pink
5. China Glaze Pink Plumeria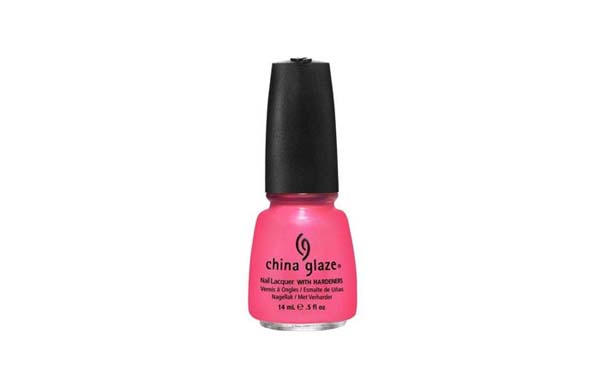 Photo: Credit
At any rate you should own that shade.
Coral lovers, rejoice!
This is the color that will make you definitely happy.
Pink Plumeria is a coral based neon pink nail polish with tiny pink shimmers.
This is how the fabulous effect is gained.
The shimmers are not very evident but the shade is super pretty.
Three coats are recommended to be done.
Just feel the unique effect.
6. Orly Pink Chocolate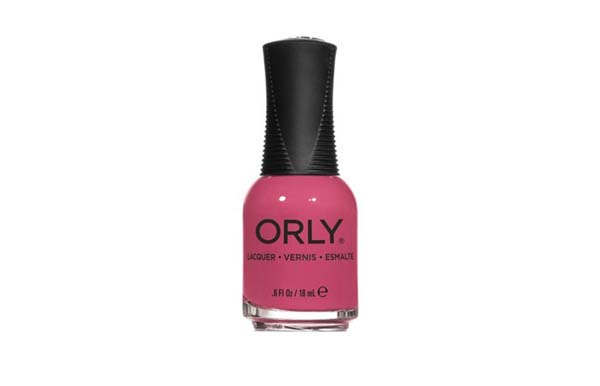 Photo: Credit
What a unique colour this one is.
There is no doubt about this.
Pink chocolate is a very starnge but successful combination.
It is a dusty rose pink with a hint of brown in it.
The shade is definitely not your typical pink, but this must be something you should own.
I thought of including it in the list as it is a refreshing change from the usual.
Everything that is not casual makes you unique and extravagant.
Requires one coat.
7. Sally Hansen Rock Star Pink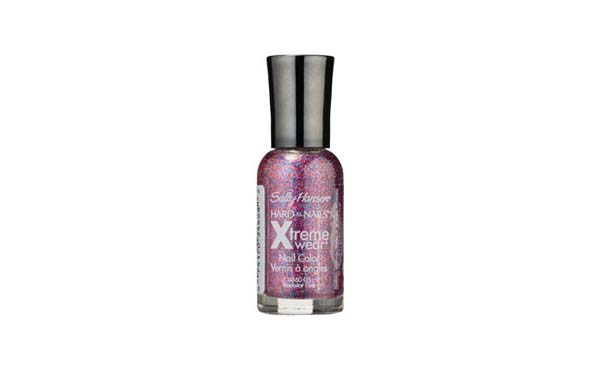 Photo: Credit
There are so many shades in this type.
Just like a pink rainbow on the top of your fingers that make them magical.
Rock Star Pink is a pretty polish packed with pink, blue, purple and copper glitters.
You can wear this over another pink polish for a bit of glam or go for three coats for full effect.
It is perfect for every woman that feels young no matter the age.
Calm, smooth and happy shades will make feel really unforgettable.
This is the perfect app for every life occasion if you want to make that expression of a woman full of life.
8. Jordana Pink Star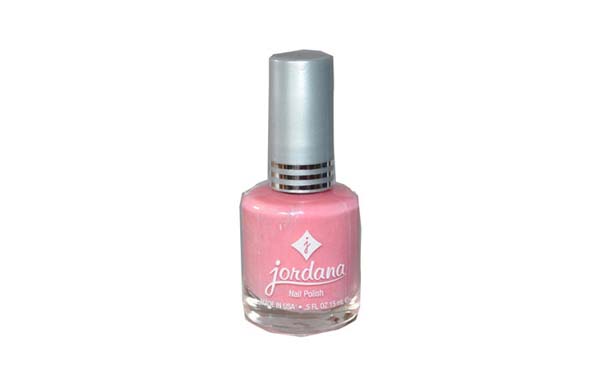 Photo: Credit
This is another brave option to discover how soft and girly the pink is.
This light pink nail polish called Pink Star is a very light one with holographic pink fine and bar glitters.
The bar glitters add an interesting twist to the polish.
Requires two coats for better results.
9. Sinful Colors Professional Nail Polish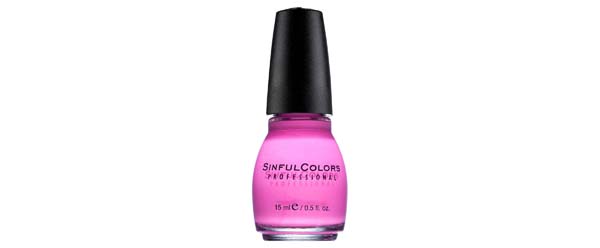 Photo: Credit
In case you look to increase your nail polish collection with some bright colors that will turn heads and raise eyebrows this is your best choice.
Polish your nail game up in style with the Professional nail polish collection from Sinful Colors.
There is a grade variety of bright colors, you can experiment with different styles and complete your look with a nail polish of your choice.
This polish provides your nails a quality coating of bright color without any harmful ingredients like Toluene and Formaldehyde.
This nail polish also comes with an easy-to-use brush that effortlessly coats your finger for a flawless finish.
Just pick your favorite shades of Sinful Colors nail polish for each day of the week, and let your fingers do the talking.
10. Dior Vernis Bonheur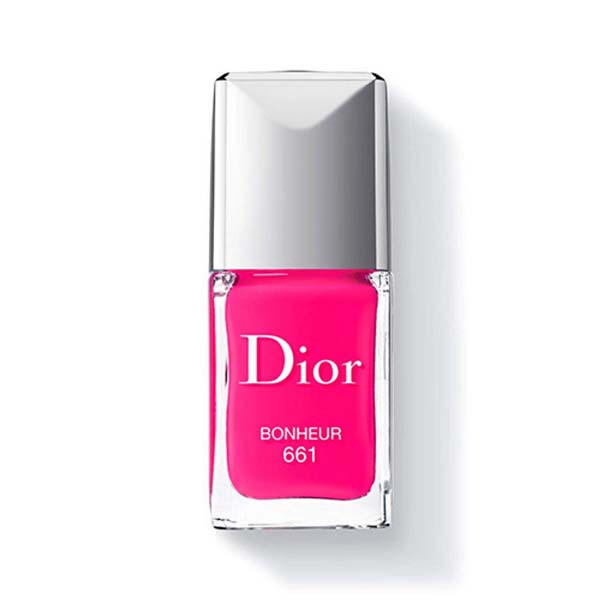 Photo: Credit
Pin is that color that gives such a full variety of shades.
They remind you for the lightness of the calm and easy white to the passion and tense of red.
So, this Dior Vernis Bonheur proves this.
A brave combination of pink to red this is a perfect option for a woman that wants to say to the world – I am gentle but full of passion.
Requires two covers.