12 Amazing Nail Art Designs To Make You Stand Out!
"Any woman can wear a great outfit, but it is her nails that make the statement"- Tammy Taylor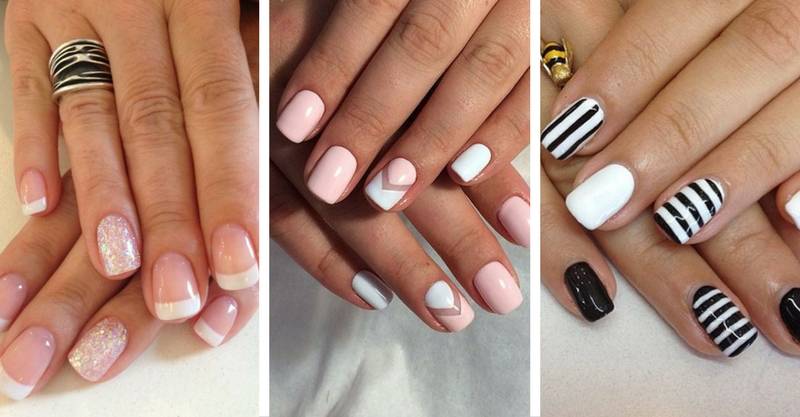 My oh my, is she right. Ladies, admit it: we always feel just that tad bit better about ourselves when our nails are done, don't we? They say that women with pretty nails carry themselves higher and look more confident. 
But what if you are out of inspiration? What if you are just sick and tired of always wearing the same, boring nail art? Nail art that doesn't get you excited anymore about showing off those beauties might as well not be applied at all. So are you looking for a new look? Got a hot date waiting for you tonight? Then say no more…
Check out these classy, chic and beautifully created nail art designs to rock that evening dress or to match that sassy outfit you bought last week, and stand out in the crowd!
From French manicure with a twist, to modern-style black & white: there's something here for all of you. So get ready for your nails to be WOWed!
1. Glitter It Up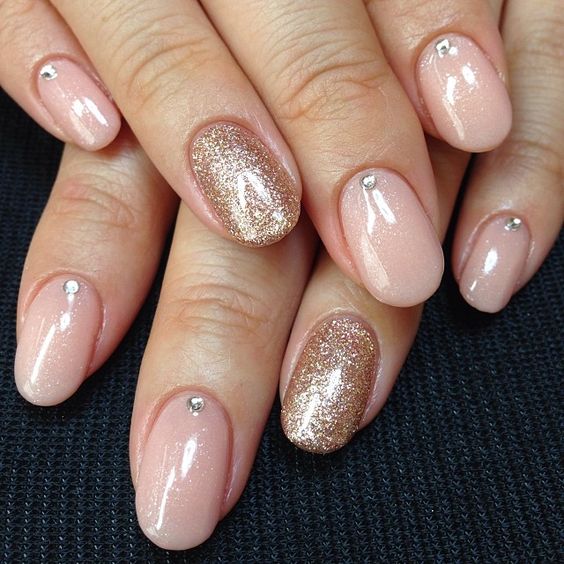 Photo: Credit
Ever heard of the saying: "When in doubt just add glitter"? Whoever came up with that was a genius. Remember this simple rule, ladies: when it comes to nail art there can never be too much glitter. Whether it's subtle (like you see here) or extravagant: glitter will ALWAYS stand out. Adding elegant silver nail studs gives the finishing touch to these beautiful nails.
2. Rebellious B&W Stripes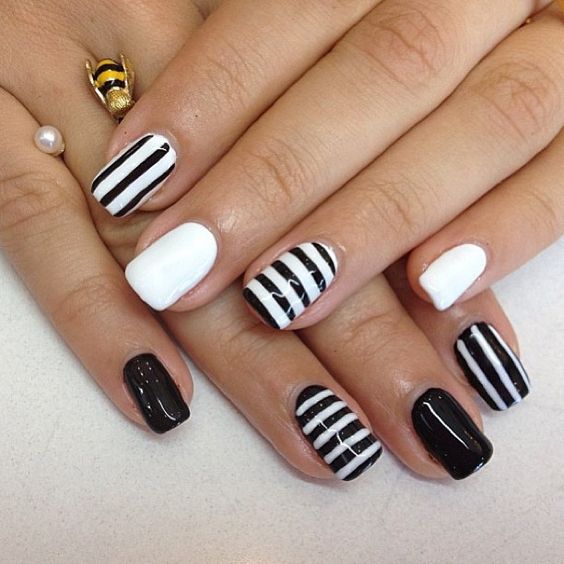 Photo: Credit
Horizontal, vertical, or diagonal. Thick or thin. It's all up to you. Honestly, you can never really go wrong with stripes. Use this type of nail art as an inspiration and add your own creativity to style the look you want. Make sure to use a precision brush to get the stripes straight and paint away!
3. Purple Flowers With Classy Bling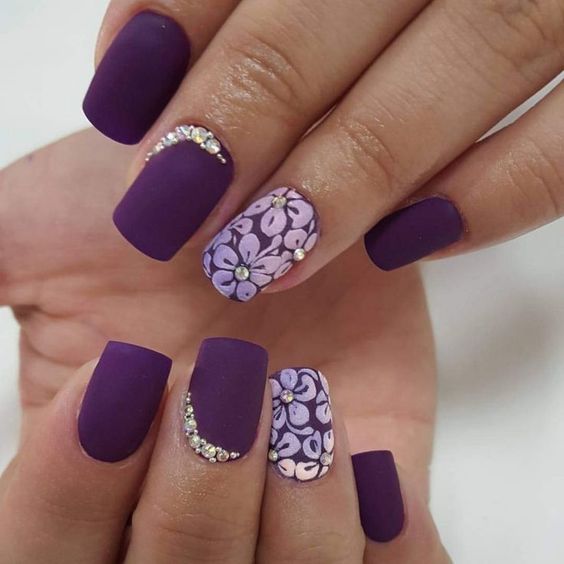 Photo: Credit
Is purple your go-to color when you're in the mood for a relaxing mani? Then you'll definitely love this! Purple-based, these nails show a whole lot more to the world than simple nails do. Decorate one nail on each hand with elegant flowers and the other with tiny silver studs to create just that little extra. Definitely a winner for formal events!
4. Heaven On Earth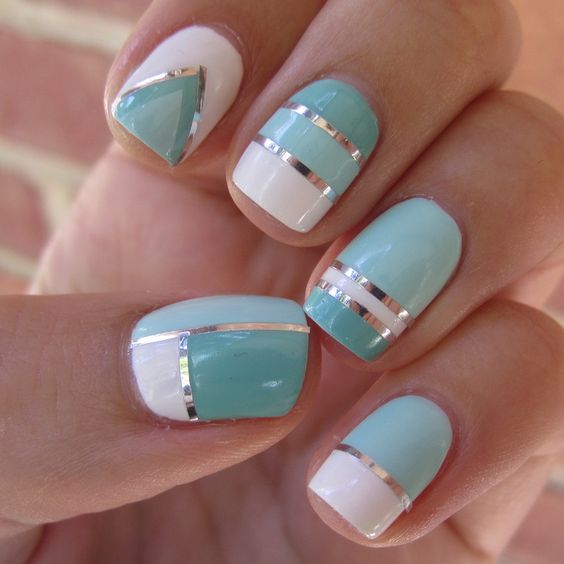 Photo: Credit
This nail art has GORGEOUS written all over it. Pearly white mixed with two shades of pastel blue, separated by metallic stripes. Simply pick your colors, apply the polish and finish it off with silver striping tape. Don't you feel like a little bit of heaven just came down to earth? Good. That's what we were aiming for.
5. Gold Dripping Luscious Lips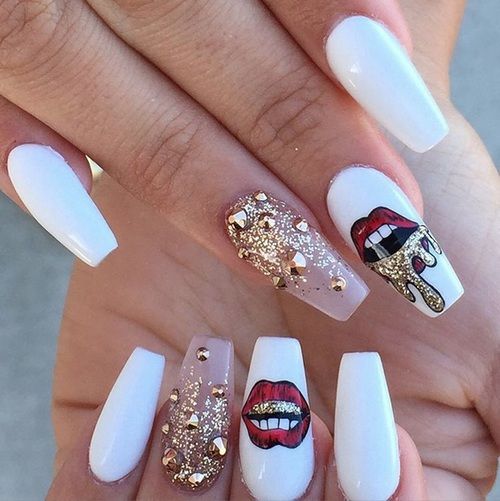 Photo: Credit
How are these for original? A crispy white background, golden studs and glitters, and an emphasis on luscious lips dripping with gold. This work of art is only for the daring among us ladies. Are you comfortable with the all-eyes-on-me feeling? Then get up early tomorrow, because these babies don't paint themselves. Oh, but it's absolutely worth it if you want to steal the show!
6. Cotton Candy Vintage Stiletto
Photo: Credit
Looking to make others jealous? These retro-looking nails will do exactly that. The ocean blue color combined with a pattern that reminds us a bit of rainbow cotton candy (yum!) will definitely make you stand out in the crowd! Shape your nails stiletto-style and you're ready to rock the boat. You go girl!
7. Shiny As Glass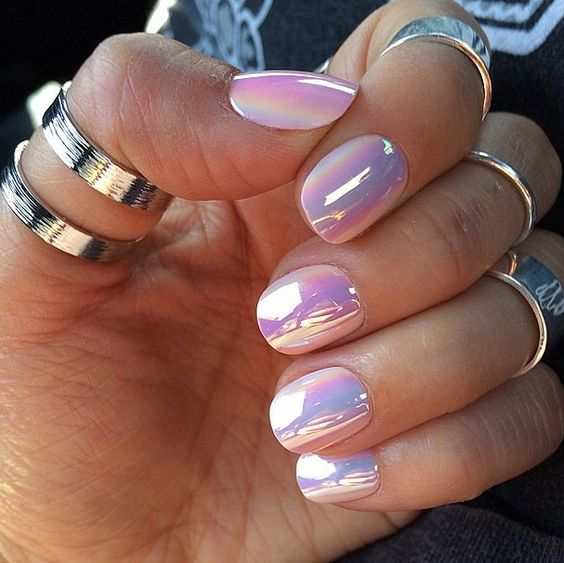 Photo: Credit
Looking to be in the spotlight? Two words: Holographic Nails. This nail art is totally in right now and beats the harder, metallic nail polish when it comes to a more casual style of clothing. This pearly rainbow-colored look is perfect for a night out with the ladies and is a walk in the park to apply as well. Spotlight guaranteed!
8. French Manicure With A Twist

Photo: Credit
Like the natural, but love being different? Then go for your usual fav French mani, but instead of painting every nail the same, give the two ring fingers a glittery look! Go for pink, salmon, or natural colored glitters so it stays in style with the overall look. We bet you at least someone will make a comment on these pretty darlings!
9. Elegant Nude Half-Moons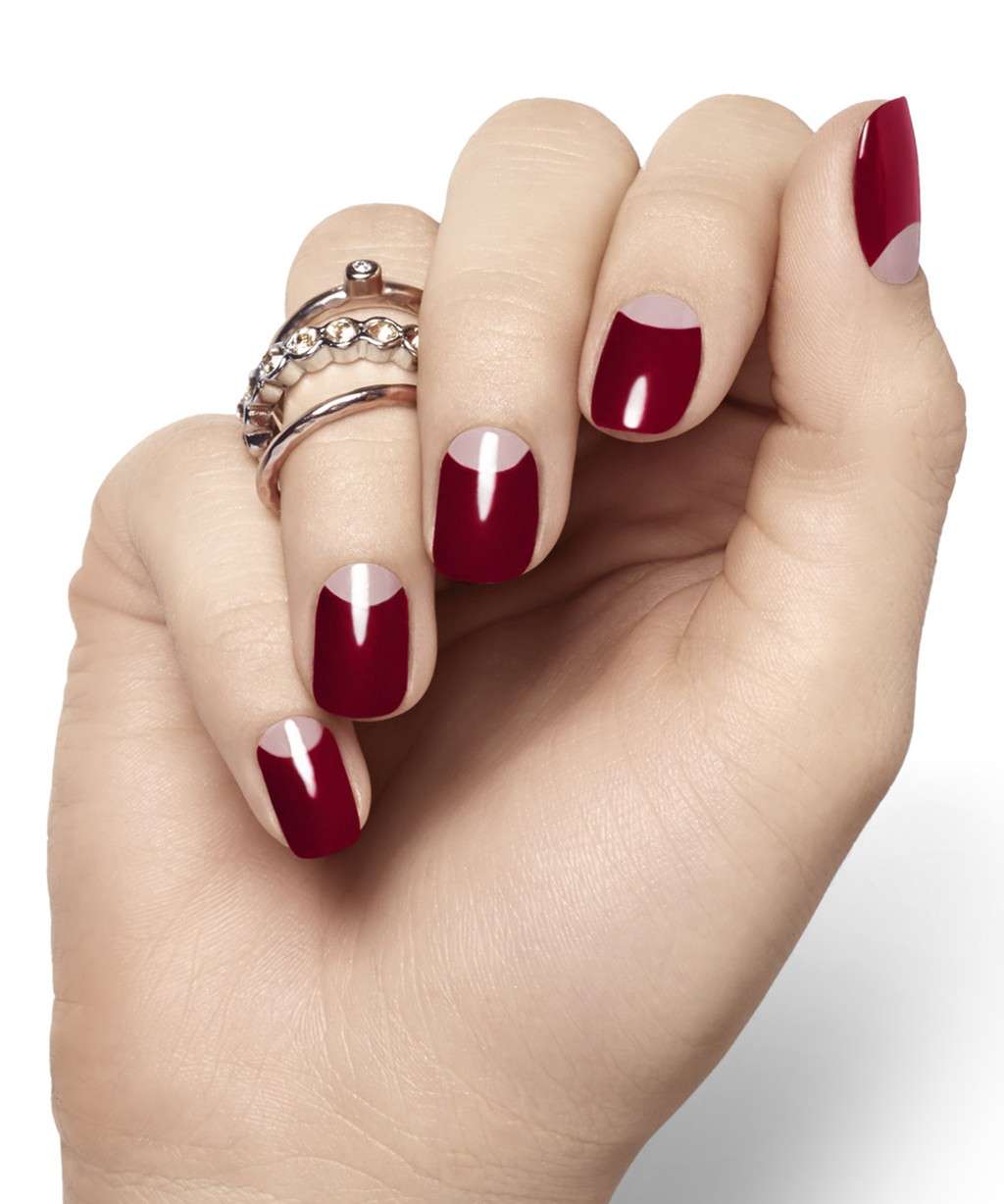 Photo: Credit
We naturally have half-moons on our nails, so why not use them as inspiration? This chic look has been on our radar a lot lately and there are so many colors you can play with. This blood-red-on-nude look is one of our favorites though. Just paint your nails in a nude color, let it dry and gently apply this elegant red shade on top, leaving a moon-shaped nude.
10. Pretty In Pink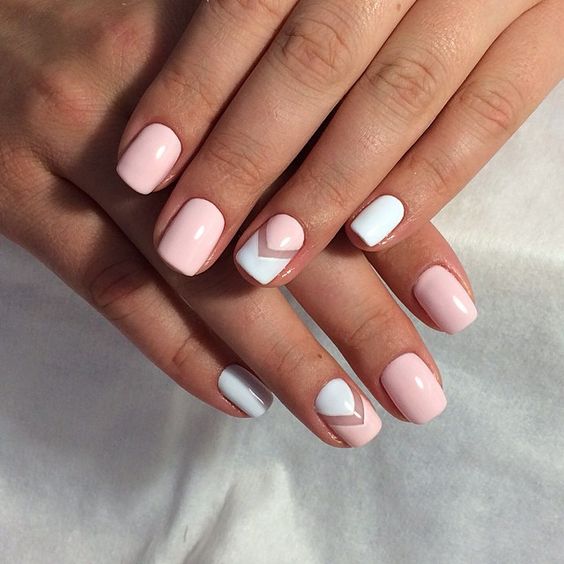 Photo: Credit
Every once in a while we need something beautiful, but not too extravagant. This calm combination of baby pink and white will do that for you. Adding the triangle shape on one nail reminds us a bit of a simple chevron look (use striping tapes!) and playing around with the location of white and baby pink will get you this casual look without it being boring.
11. Metallic Tips For The Win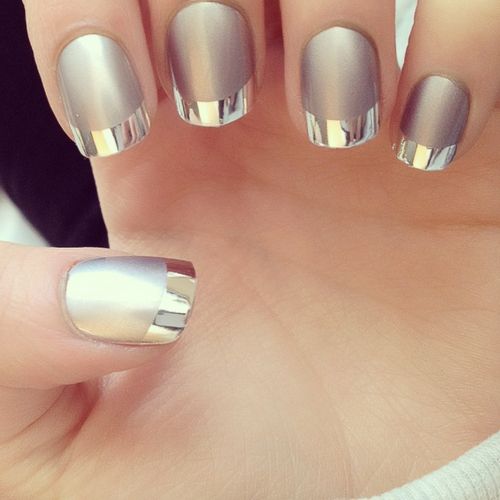 Photo: Credit
These metallic tips are perfect for a fancy occasion, without your nails being "over the top" metallic, but still giving that POW!-impression.  It's definitely a fantastic way to put your nails in the limelight.  You can use any color as a base, but for this elegant look we recommend you use shades of brown-copper. You are welcome!
12. Eastern Golden Sun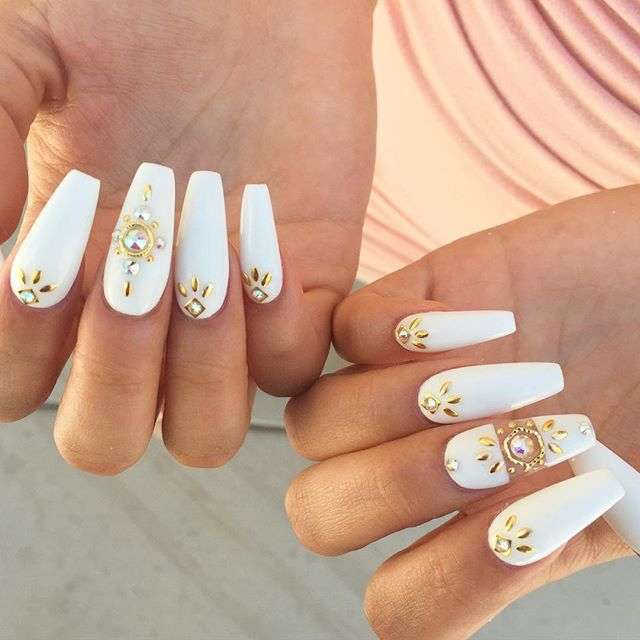 Photo: Credit
Do we like these? Oh, yes we do! These eastern-looking nails make it look like you just came back from a tropical country where the sun shines all the time. This golden stud-design makes us think a bit of henna. On stiletto nails this gives you the WOWs you are looking for. Ain't nobody gonna look past these!