Can you believe that we are already two months away from Christmas?
I can't believe it either and I haven't got a clue what I am going to give my loved ones. I am known as the person in my family who gives these thoughtful presents that I believe my friends and family have been waiting all their lives to receive.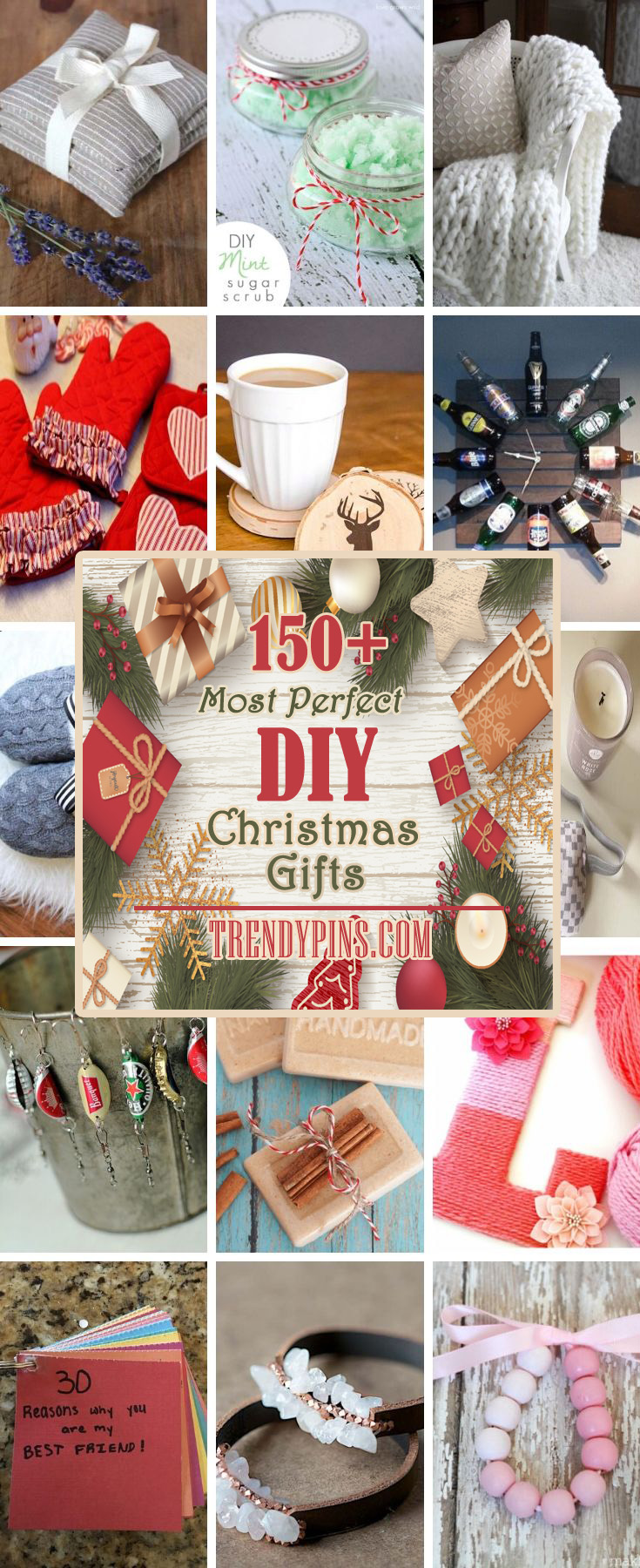 I don't know why you might want to make DIY Christmas gifts but I know that giving DIY gifts for Christmas can give you more options than just going to the store.
Making a Christmas present for someone in your life means you truly took the time and thought of them and made that extra effort just for them.
DIY Christmas Gifts for Her
If the women in your life or anything like me then they will love nothing more then to get gifts that help them to feel pampered or to receive something that makes them feel good about themselves.
DIY Christmas gifts for her should be all about personal touches .
DIY Peppermint Bath Bombs – Homemade Gift Idea!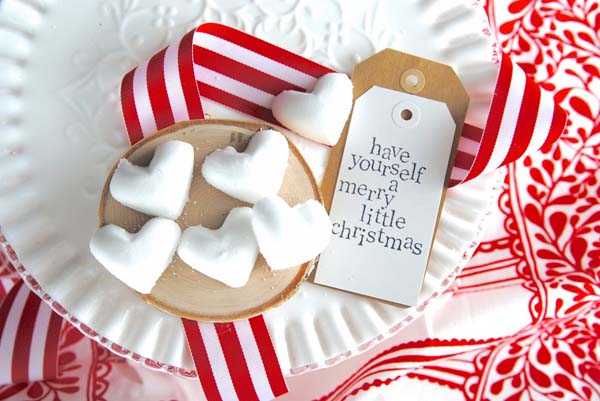 Via: Making Lemonade
Gemstone Soap DIY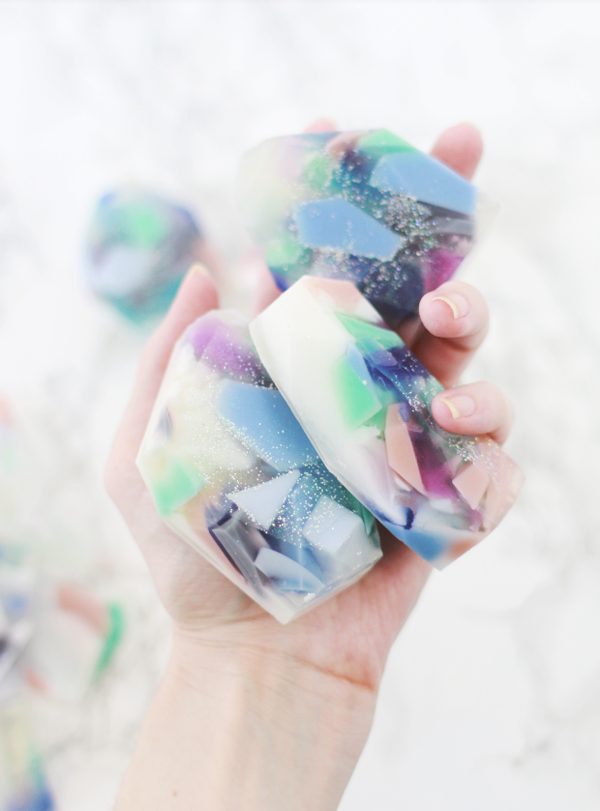 Via: A Beautiful Mess
Lavender and Coconut Oil Bath Bonbons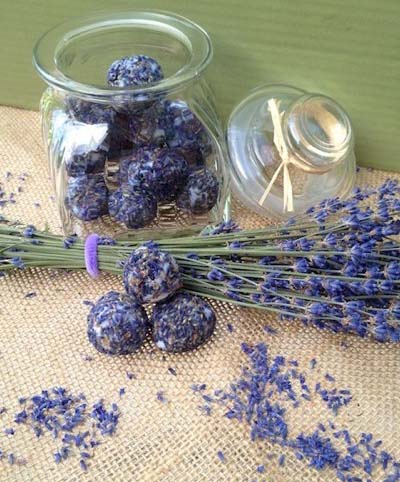 Via: Sow and Dipity
DIY Spa In A Jar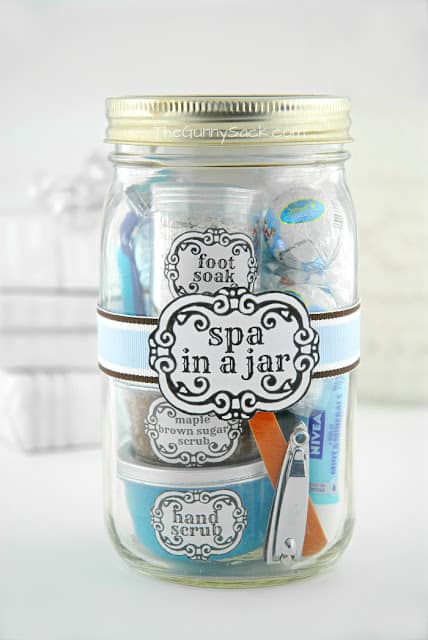 Via: The Gunny Sack
DIY Mint Sugar Scrub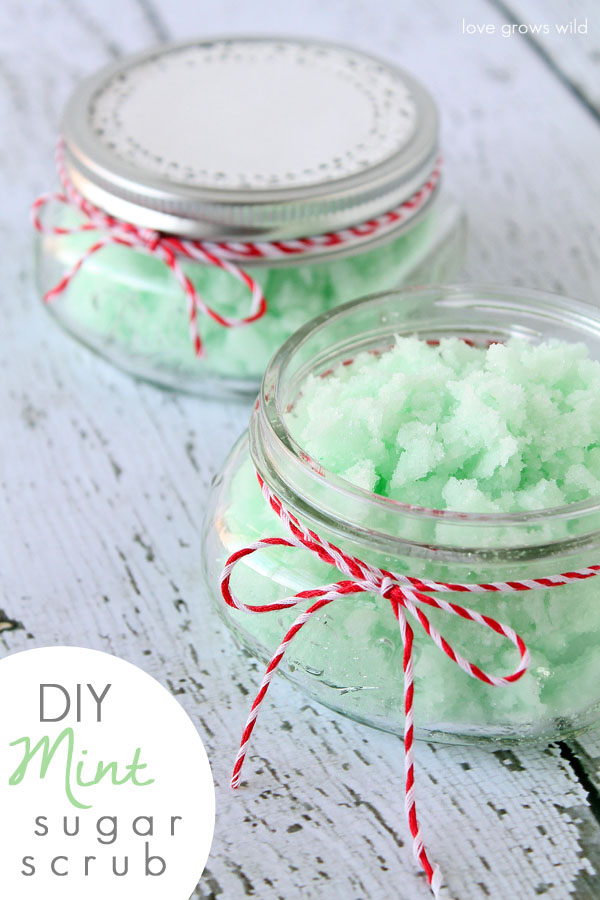 Via: Love Grows Wild
5 Minute DIY Gold Cup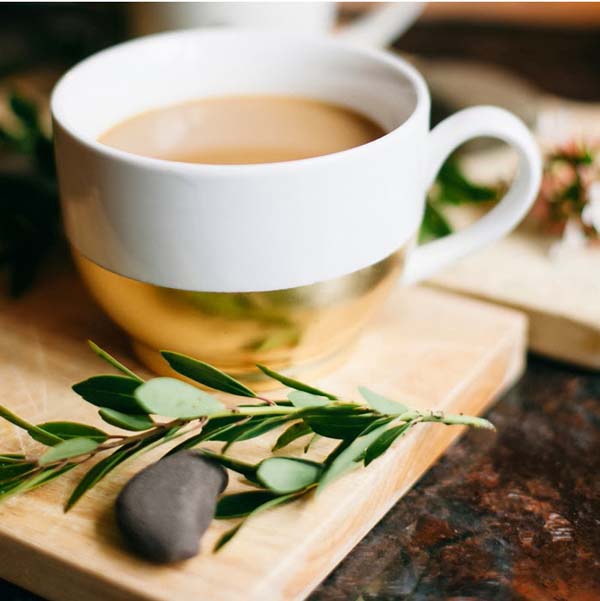 Via: Poppy Talk
DIY Chunky Throw Blankets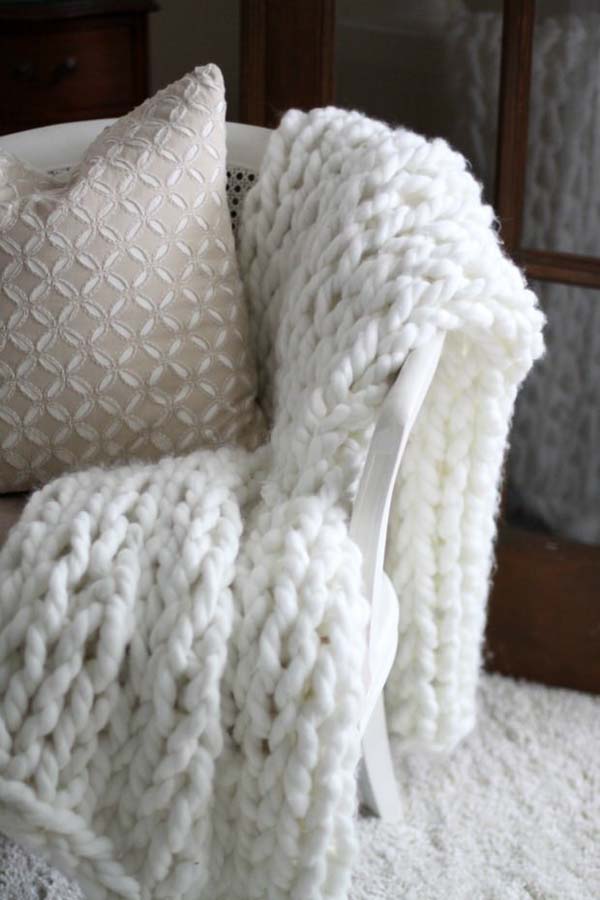 Via: The Budget Decorator
DIY Copper Vanity Bowls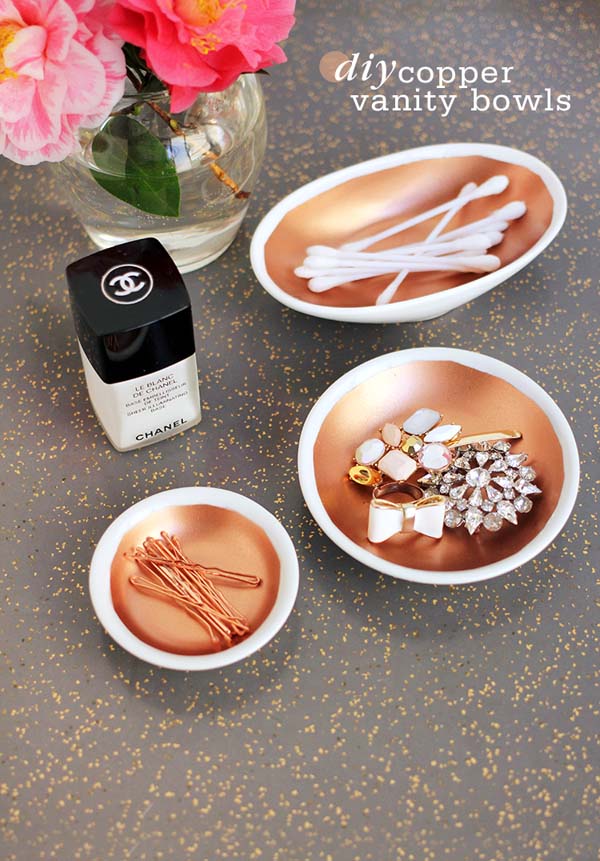 Via: Freutcake
Upcycled Mason Jar Lid Magnets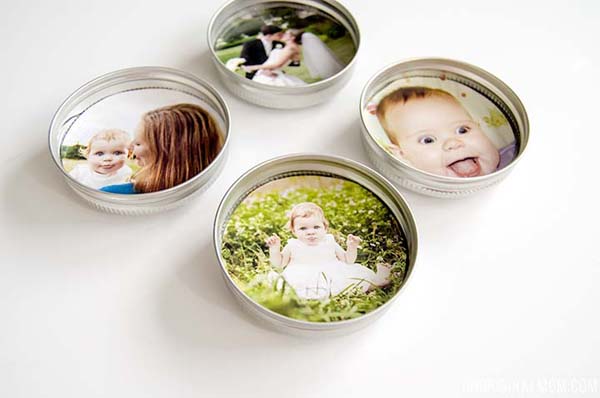 Via: Unoriginal Mom
Dollar Store Oven Mitts & Pot Holders With Hearts & Ruffles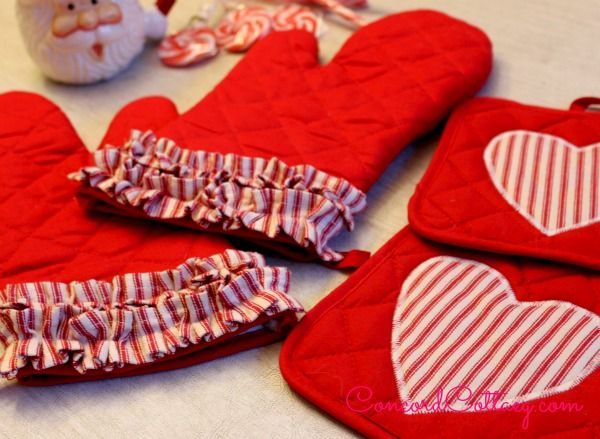 Via: Home Talk
DIY Fabric-Covered Wooden Spoons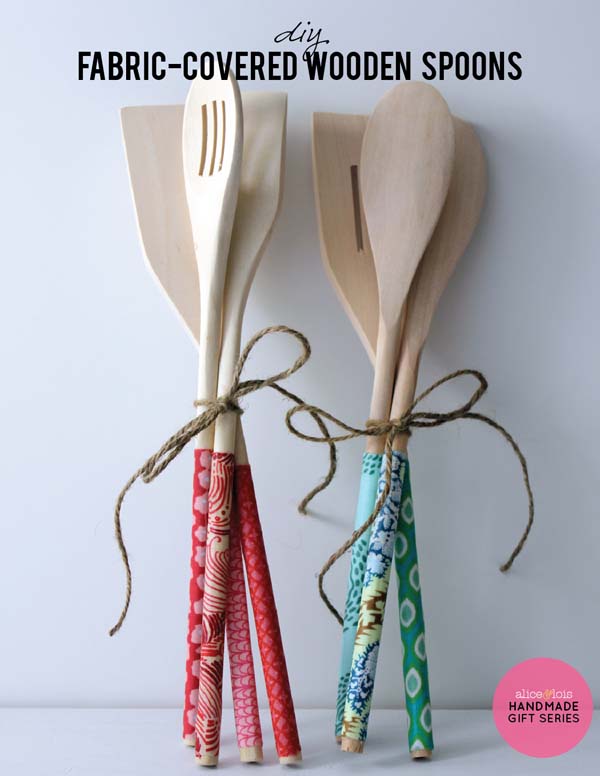 Via: Alice and Lois
DIY Dot Art Canisters
Via: BHG.com
DIY Homemade Ceramic Coasters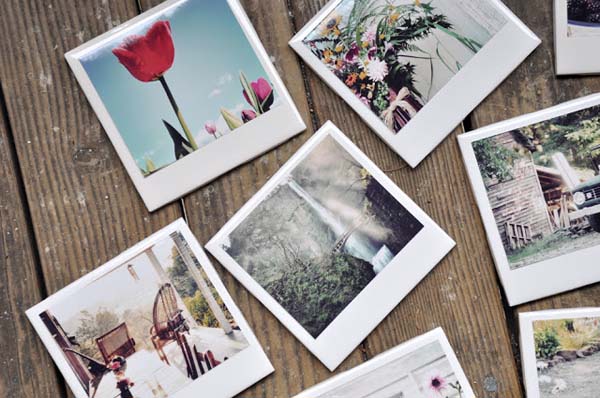 Via: Darkroom and Dearly
Gold Initial Mug Gifts Coffe Cups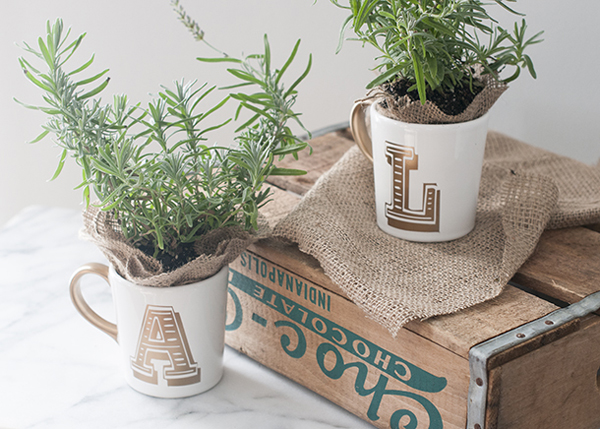 Via: Earnest Home
Engraved Wooden Spoons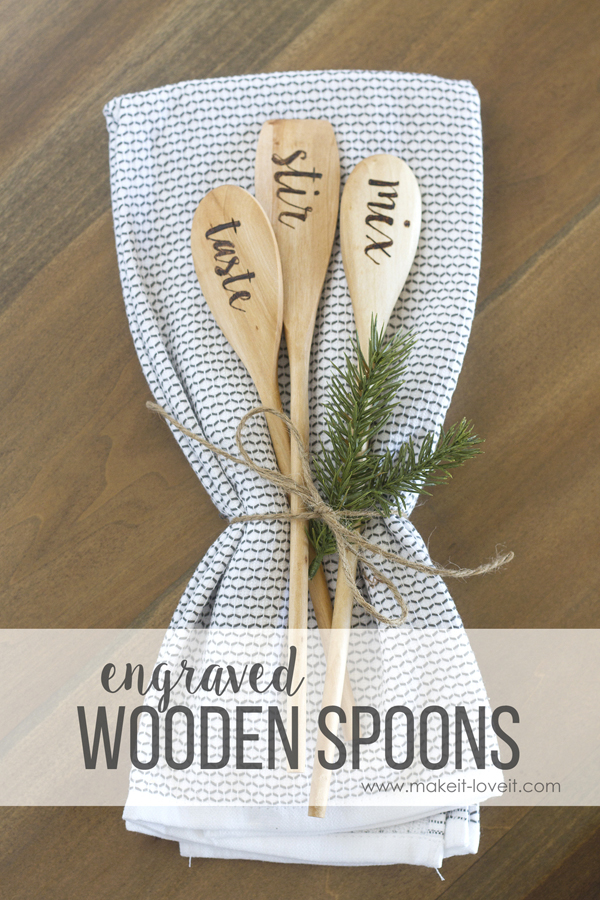 Via: Make it Love it
DIY Gift – Monogrammed Tote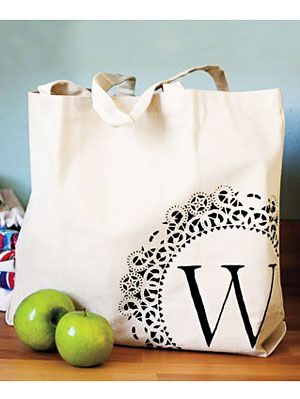 Via: Woman's Day
DIY Weekly Menu Board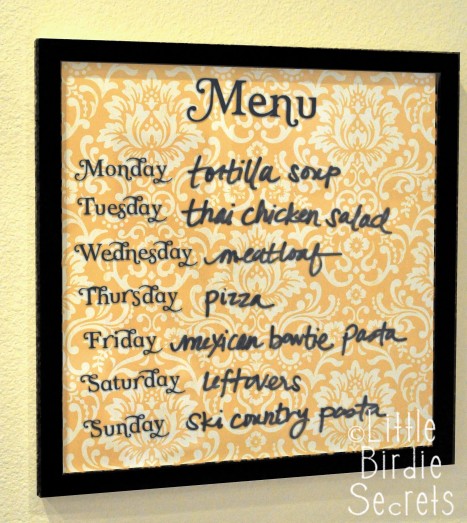 Via: Make and Takes
DIY Garden Markers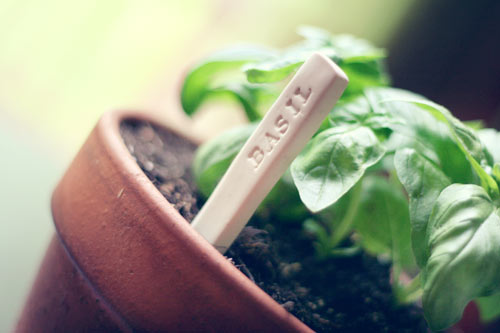 Via: Wit and Whistle
Tied Fleece Blanket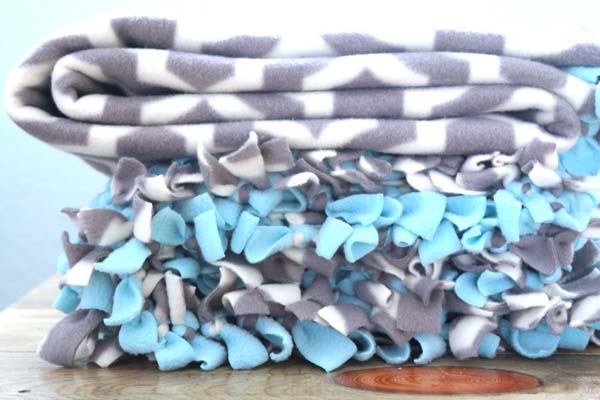 Glowing Photo Luminaries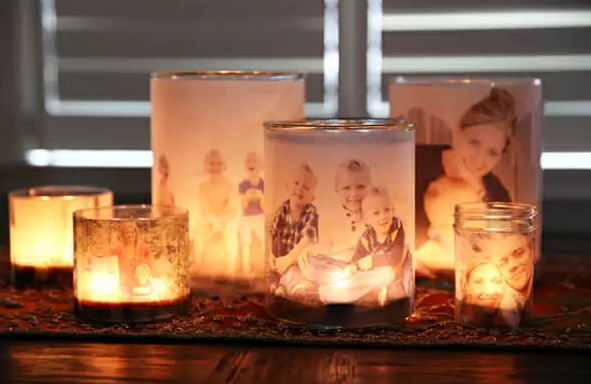 Via: Our Best Bites
DIY Christmas Gifts for Him
DIY Christmas gifts for him really come down to What Could He Use?
In my opinion all men could use something but they don't know exactly what it is. Maybe he is creative but his home or room décor doesn't showcase that. Maybe he's someone who doesn't keep himself together or know the right products to use.
Help him to smell good, pull his look together or make it easier to find things but definitely give him something that will help him in some way.
Homemade Rosemary Mint Shaving Cream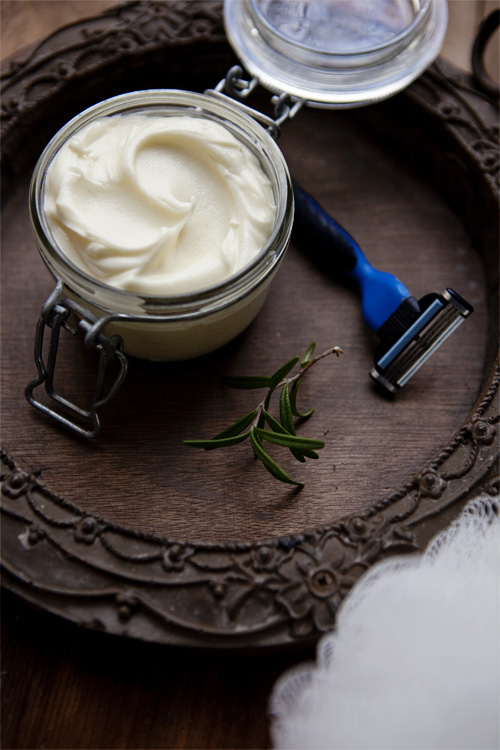 Via: Food for My Family
Woodsy DIY Beard Oil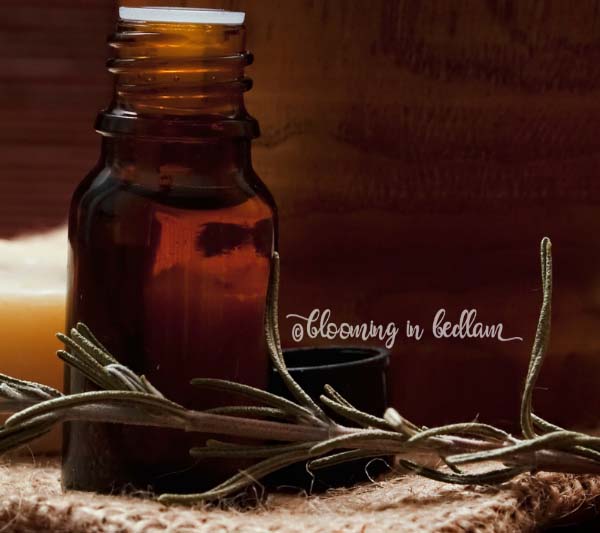 Via: Blooming in Bedlam
DIY Painted Wood Slice Coasters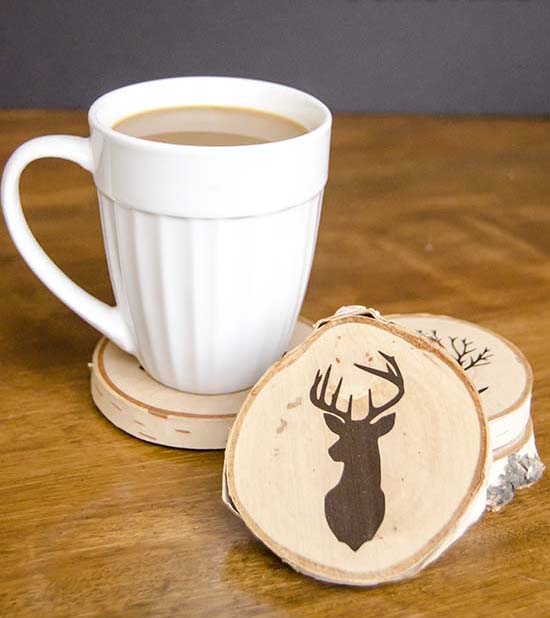 Via: Unoriginal Mom
DIY Coffee Bean Soap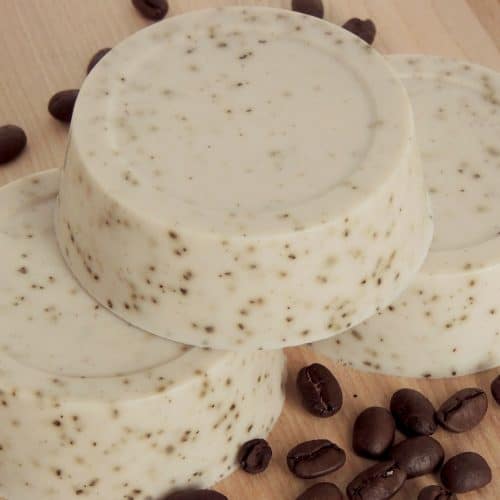 Via: Living Well Spending Less
DIY Leather Tablet Case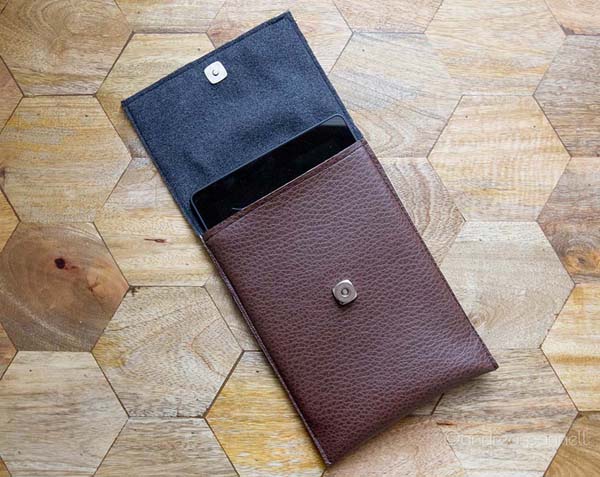 Via: Andrea's Notebook
Dad's Toolbox Printable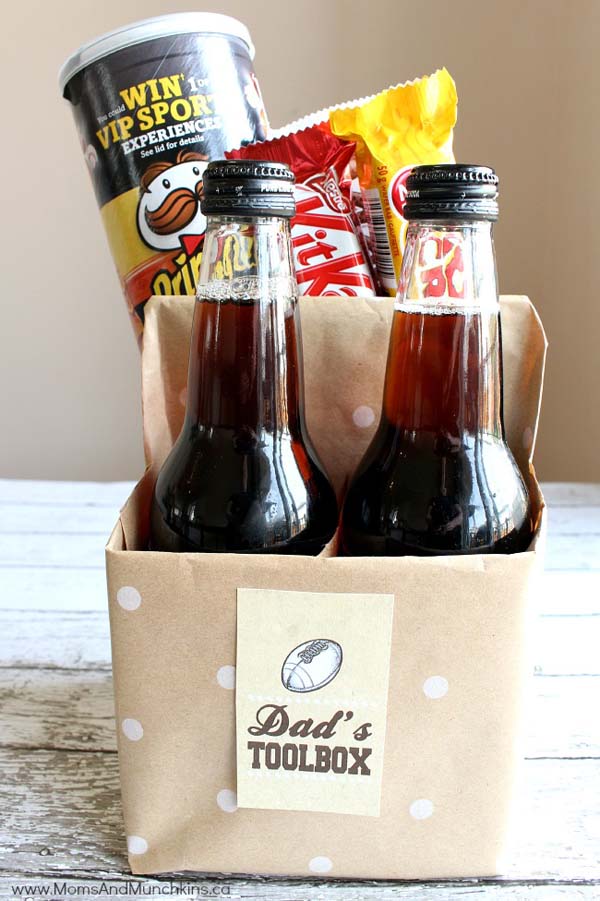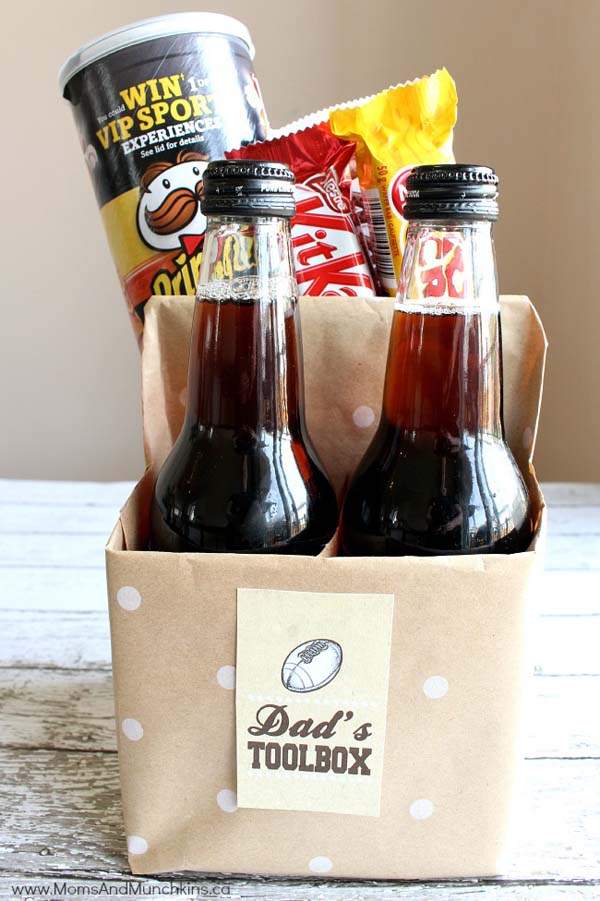 Via: Moms and Munchkins
Leather Cuff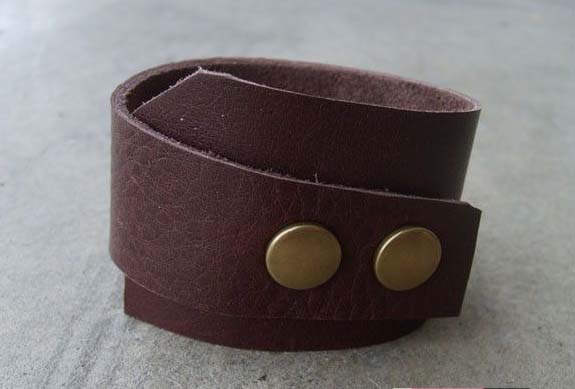 Via: The Red Kitchen
Phone Charging Station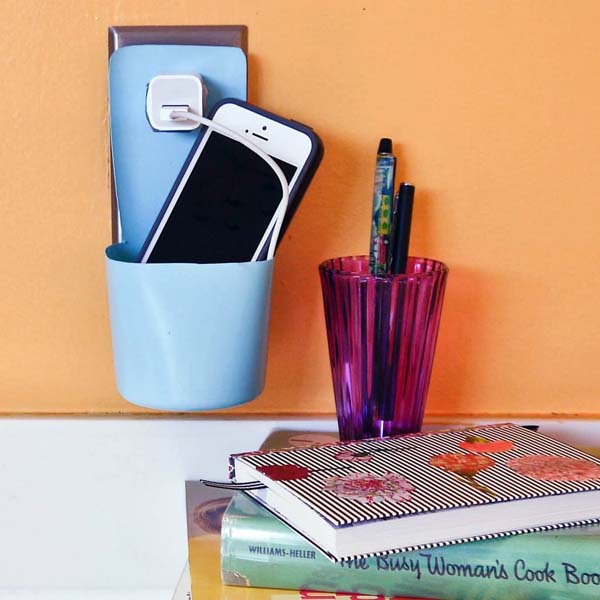 Via: Popsugar
DIY Mason Jar Lid Coasters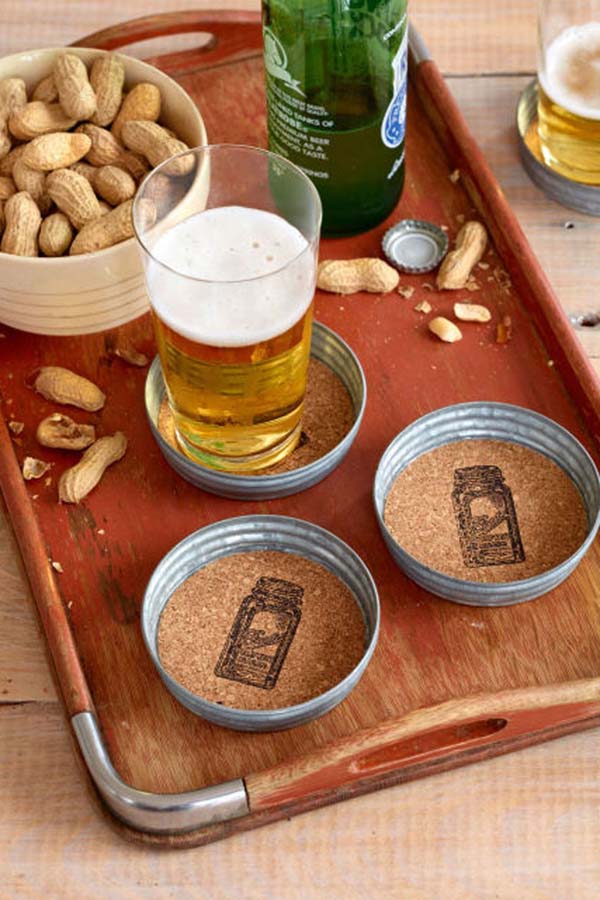 Via: Country Living
DIY Photo Coasters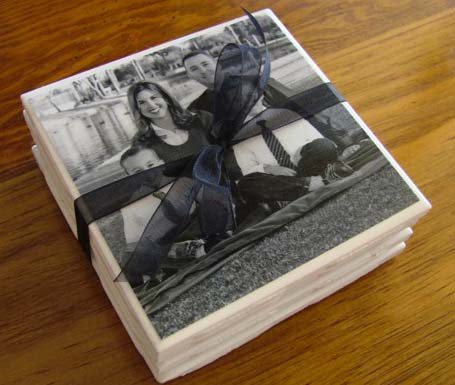 Via: The Frugal Girls
Reindeer Rootbeer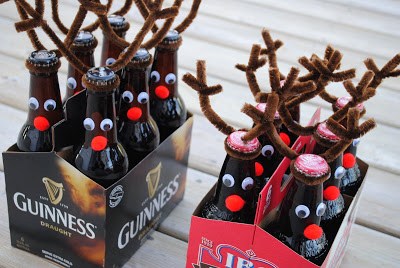 Via: Life of a Modern Mom
DIY Apron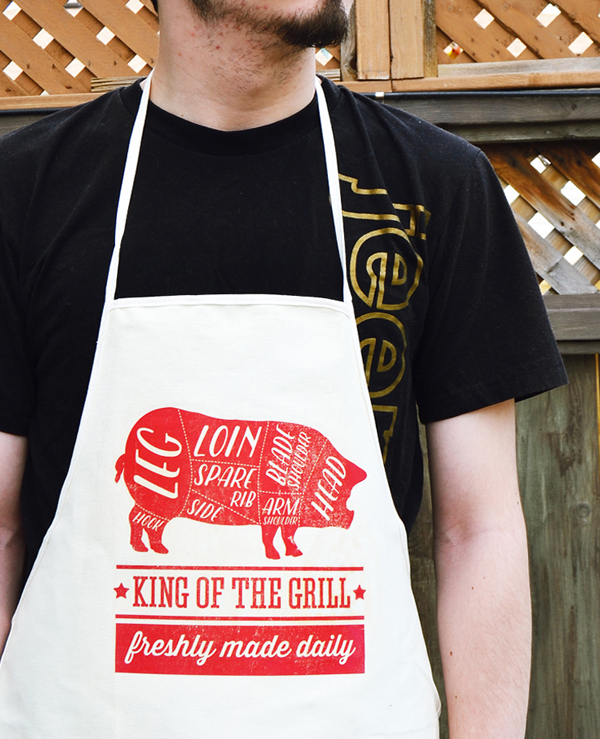 Via: Darice
Photo Keepsake Ornaments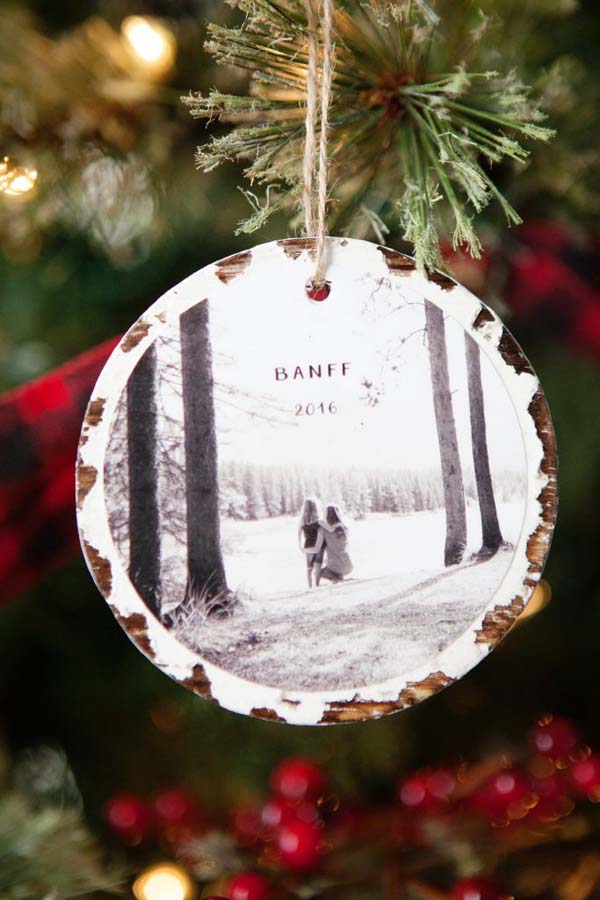 Via: Simple as That
iPhone Tie Phone Cover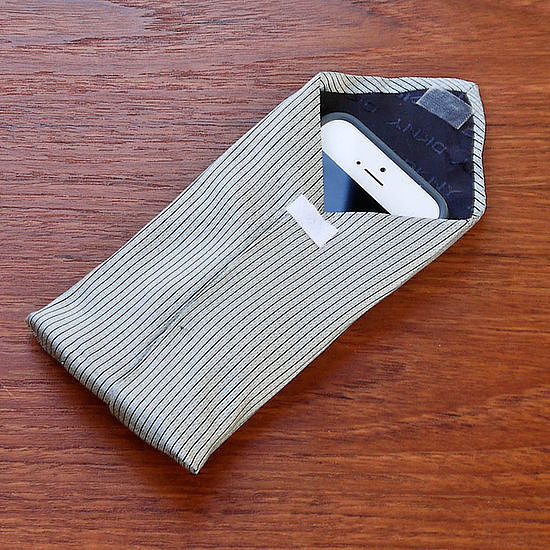 Natural Branch Coasters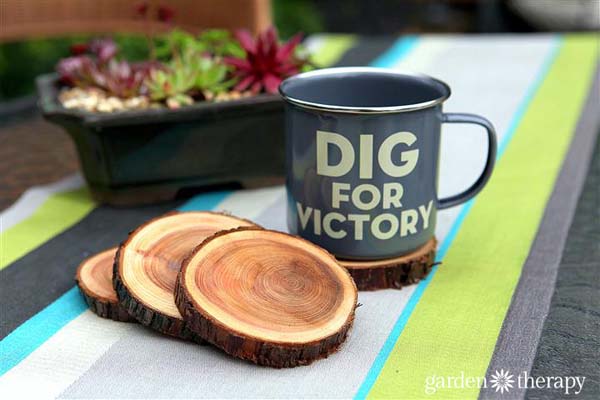 Via: Garden Therapy
DIY Leather Tie Clip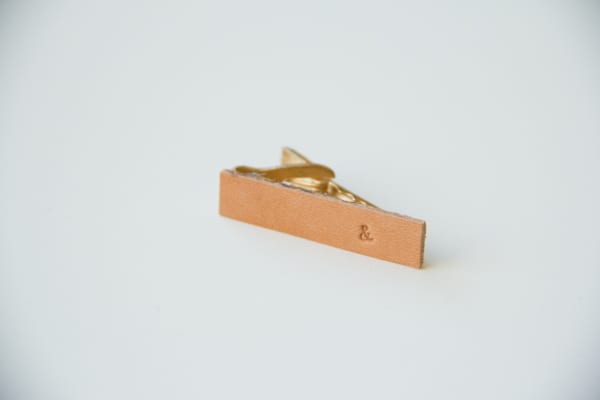 Via: Lovely Indeed
Book Box for Remote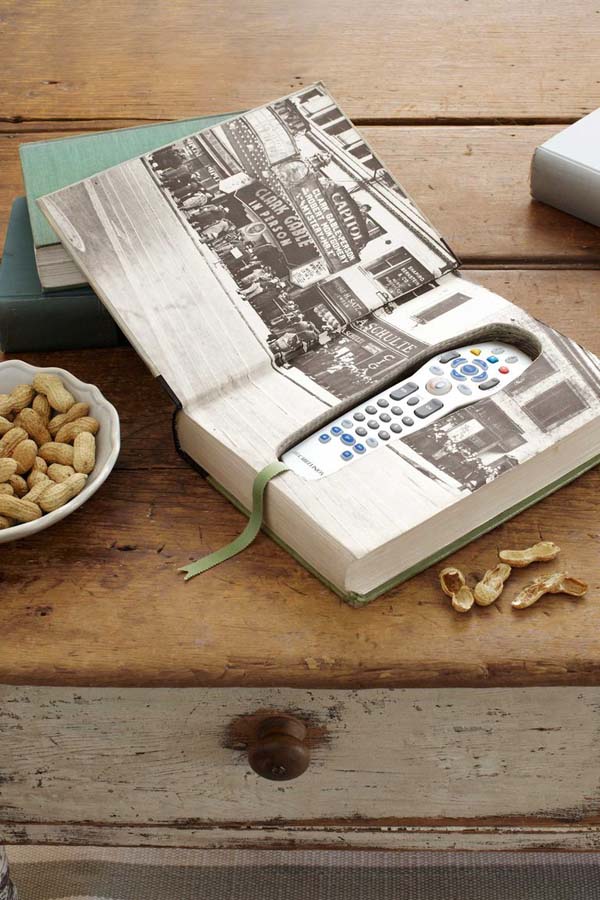 Via: Country Living
DIY Beer Coasters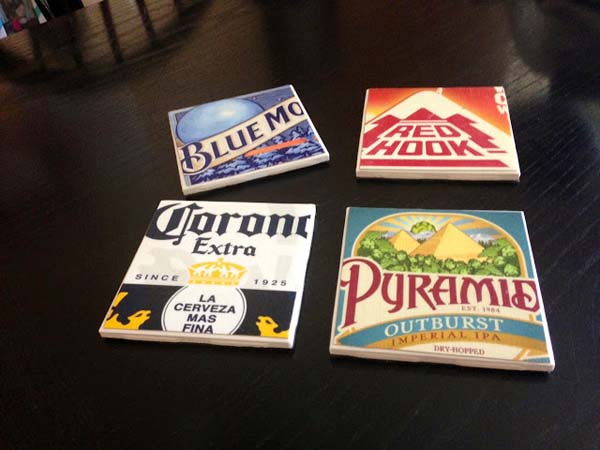 Via: Post Grad Crafting
Pork Rub in a Jar Recipe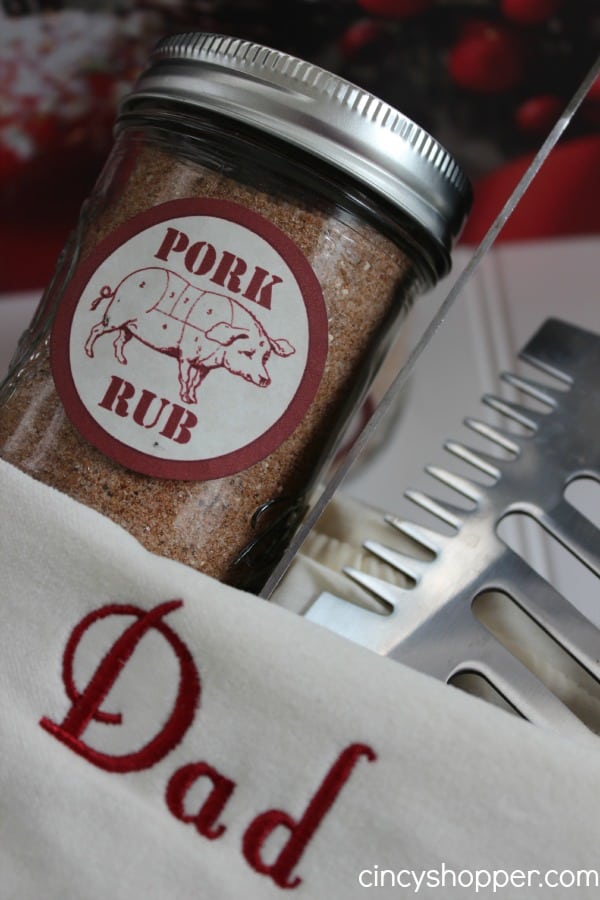 Via: Cincy Shopper
DIY Mug Holder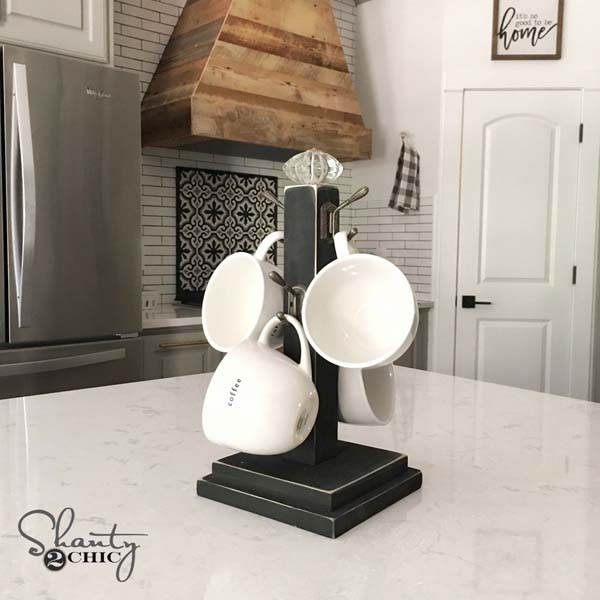 Via: Shanty 2 Chic
DIY Christmas Gifts for Teens
I have a niece and when she was a teenager it seemed like her tastes were constantly changing. The weird thing is when she looks back at her teen years and comments on the gift she loved the best it was the doll I bought from the store and then made it look like her. She's 26 and I gave her that present when she was 13 or so.
A lot of times teens claim to want all these extravagant or cool things but most of the time they really just want something they feel is special which makes them feel special.
DIY Chalkboard Mug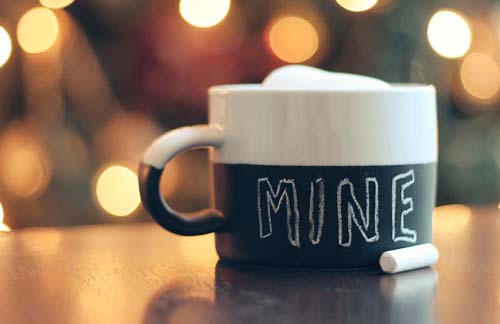 Via: Wit and Whistle
Studded iPhone Case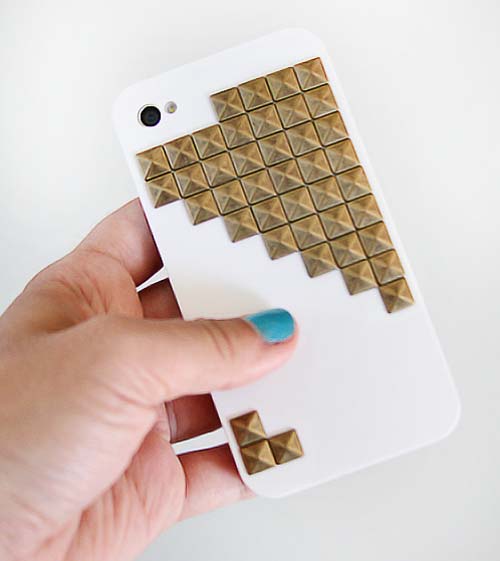 Via: Unblushing
Chic Pouch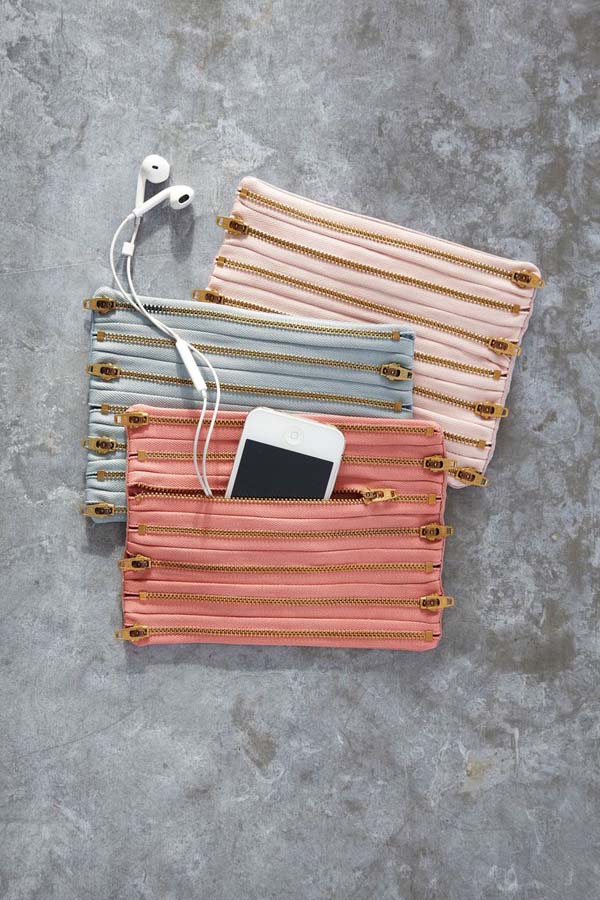 Via: Country Living
Shaped Cork Board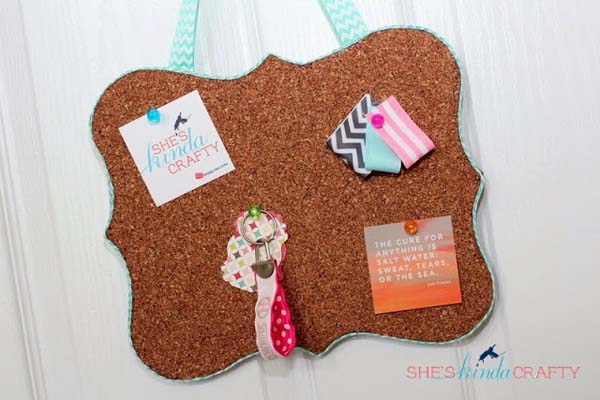 Via: She's Kinda Crafty
Picture Holder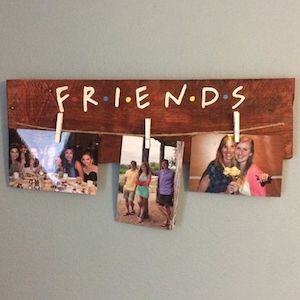 Via: source unknown
Ampersand Marquee Light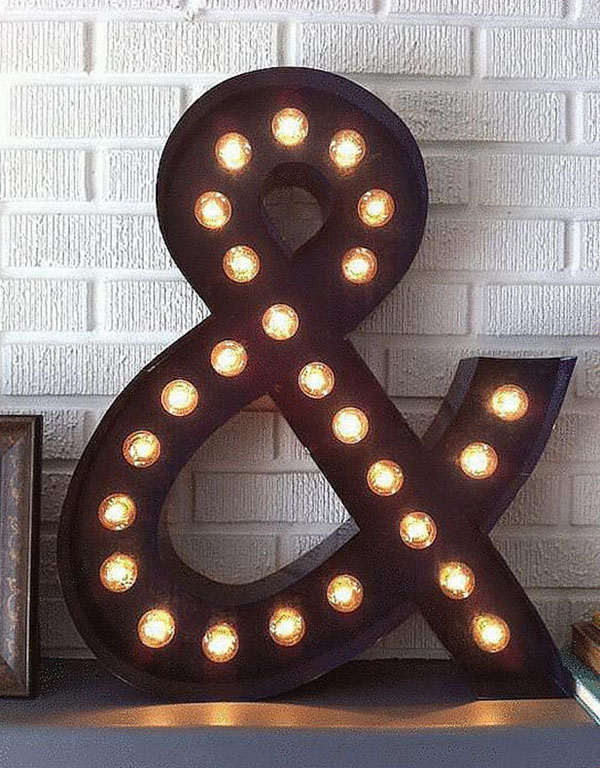 Mini Desk Marquee Light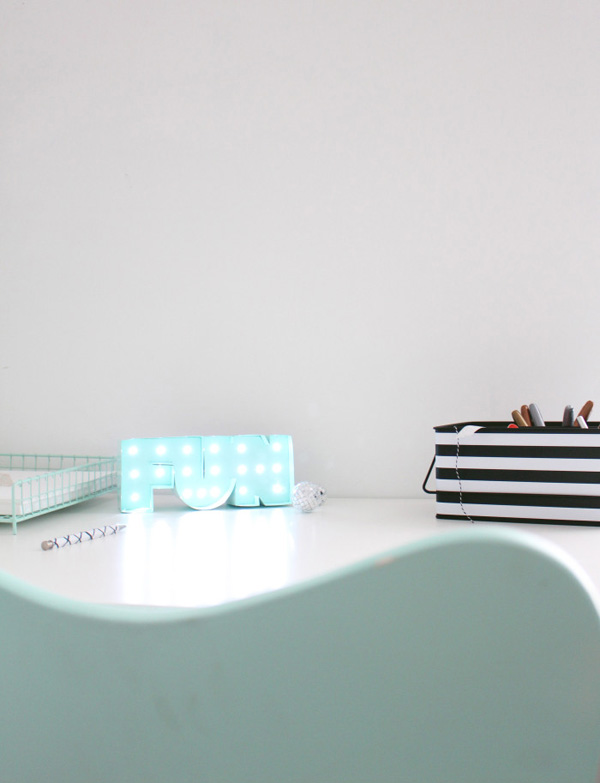 Via:  A Joyful Riot
Chalkboard Photo Wreath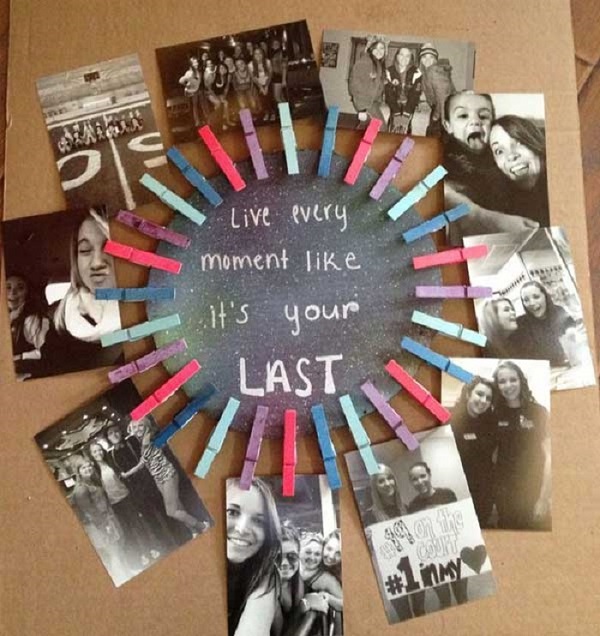 Via: source unknown
Peppermint Candy Cane Sugar Scrub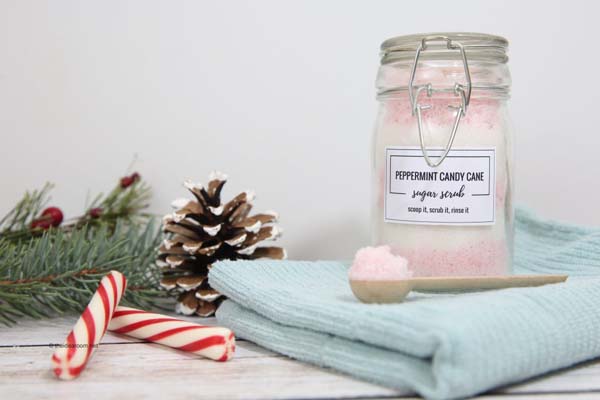 Via: The Idea Room
Holiday Bath Bombs
Via: Fleece Fun
Yarn-Wrapped Bracelet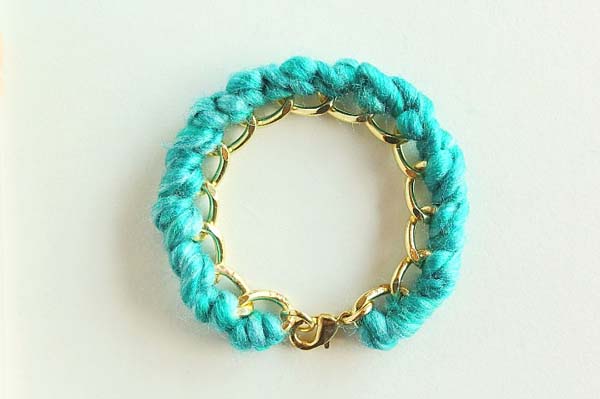 Via: A Pretty Fix
Yarn-Wrapped Ombre Monogrammed Letter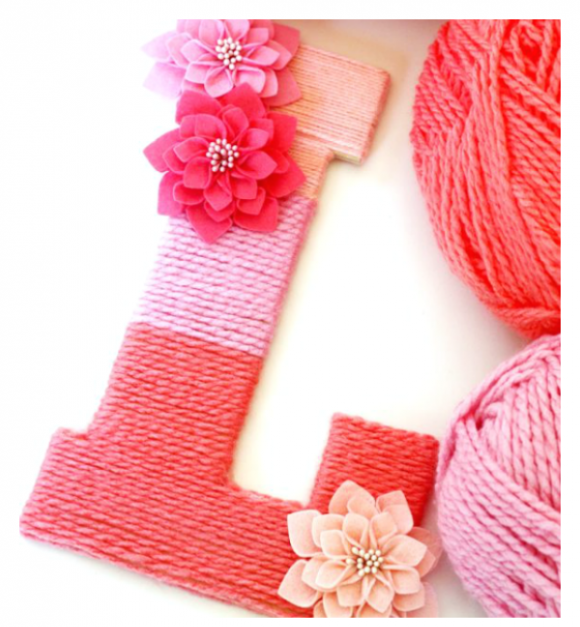 Via: Catch My Party
Cosmetic Bag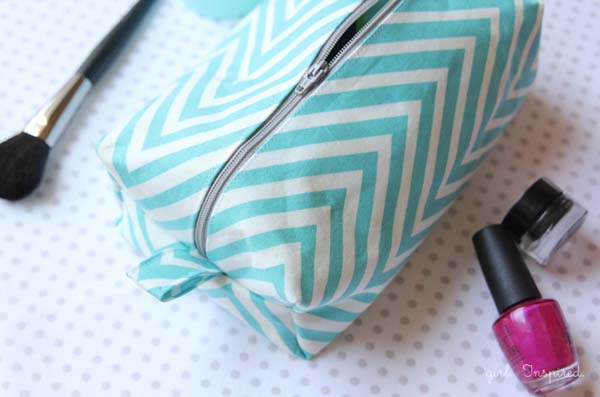 Via: The Girl Inspired
Rose Gold Foiled Pencil Cup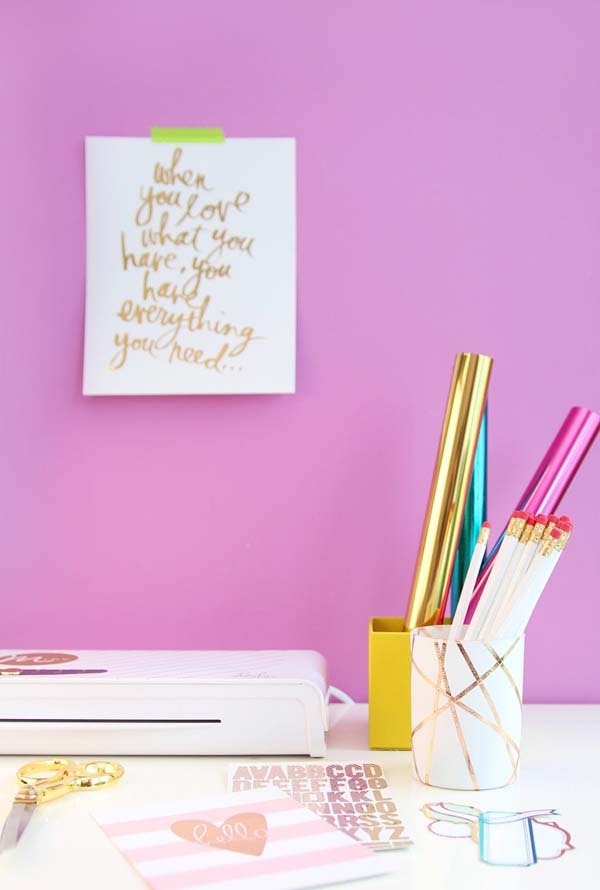 Via: Damask Love
DIY Ipad Case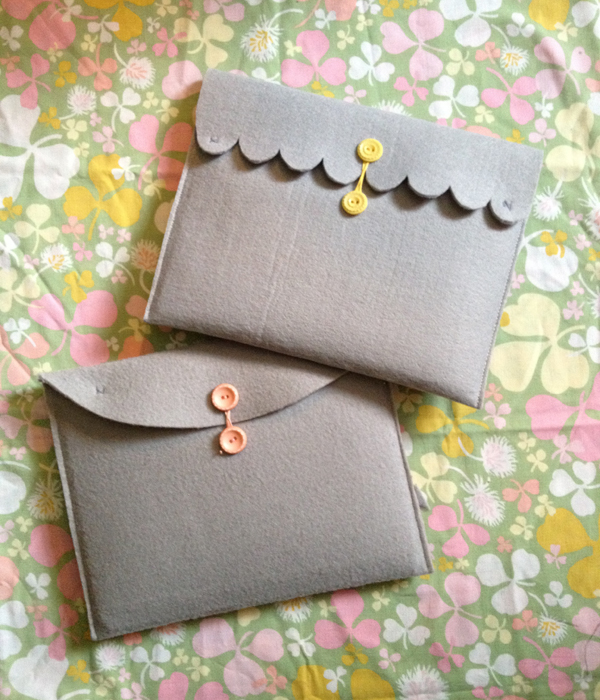 Via: Oh So Lovely
Tube Bead Necklace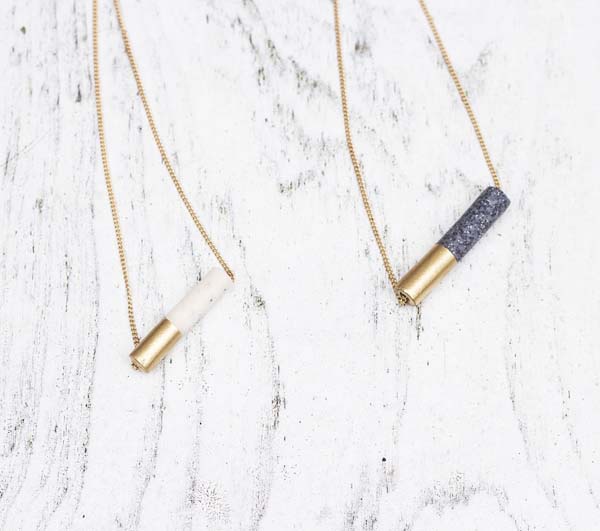 Via: The Lovely Drawer
Slippers Gift Idea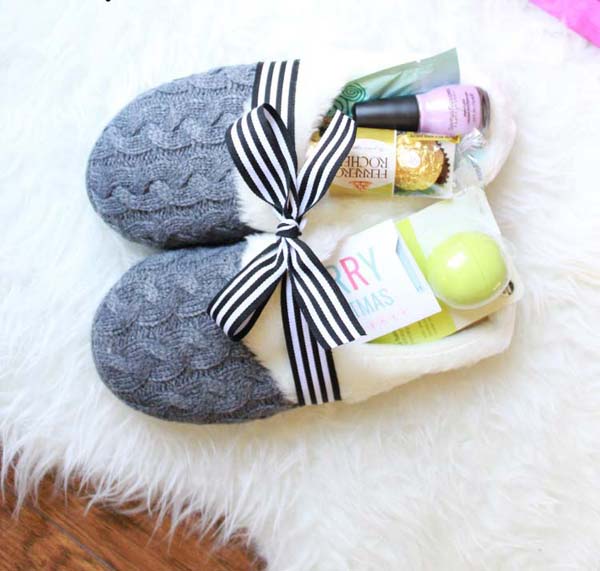 Via: Pretty Providence
Herringbone Cell Phone Cover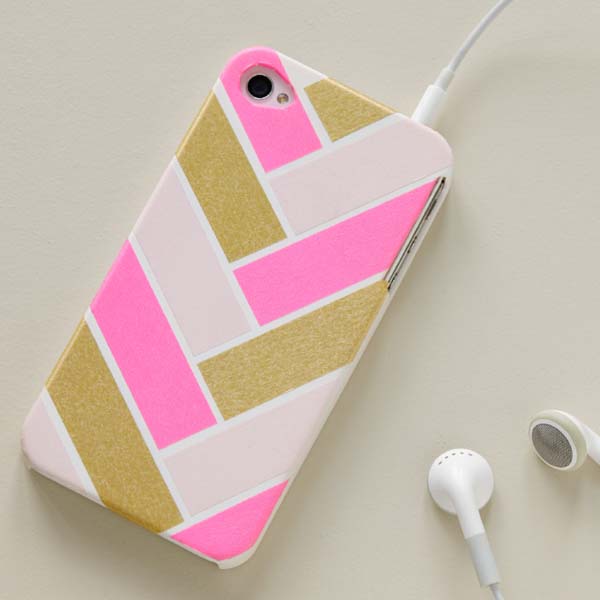 Via: Chronicle Books
Gold Dipped Notebooks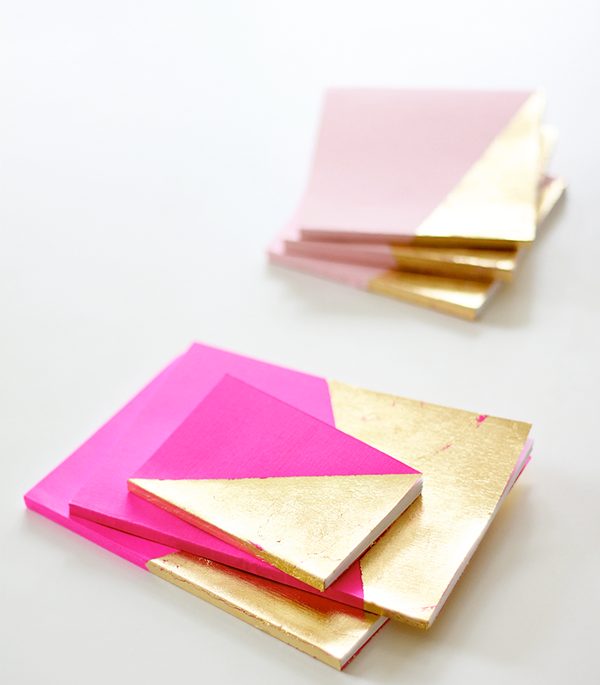 Via: Eat Sleep Cuddle
Marbled Mugs with Nail Polish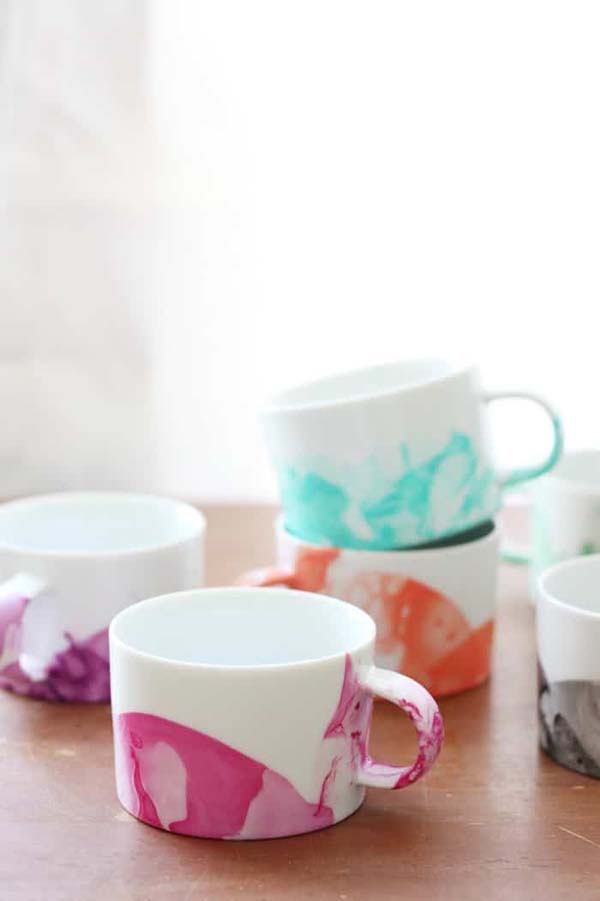 Via: DIY Candy
DIY Christmas Gifts for Kids
DIY Christmas gifts for kids is probably the best kind of gift that you can give a kid. For the most part kids don't know how much you spent on something, where it came from and how much time it took to make or find.
And this is the one group that making cheap DIY Christmas gifts truly works.
My little niece wants nothing more than to sit down on the floor with me and make a picture. She's constantly asking me how the picture should look or what color it should be. Several years ago I took clothes that I was going to donate and found some doll clothes patterns online and sewed up doll clothes for her. I will say making doll clothes isn't the easiest because of how small the bodies are.
Mason Jar Superhero Bank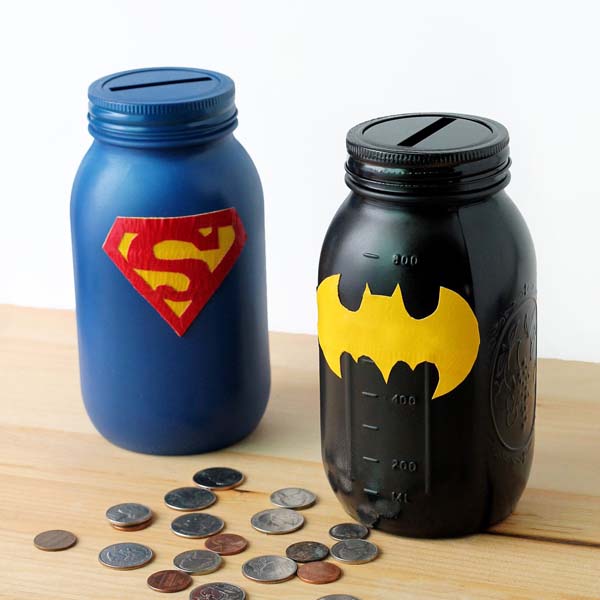 Ombre Wood Bead Bracelet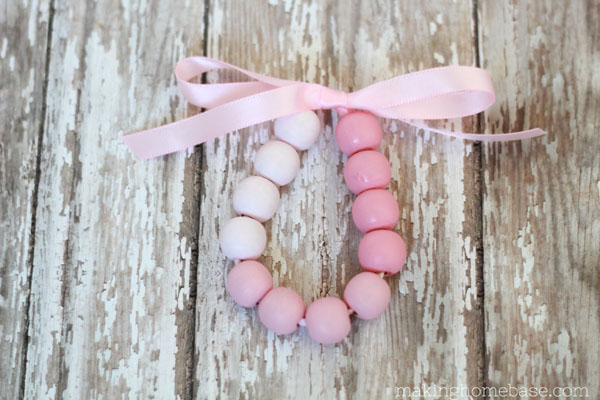 Via: Making Home Base
Lego Tray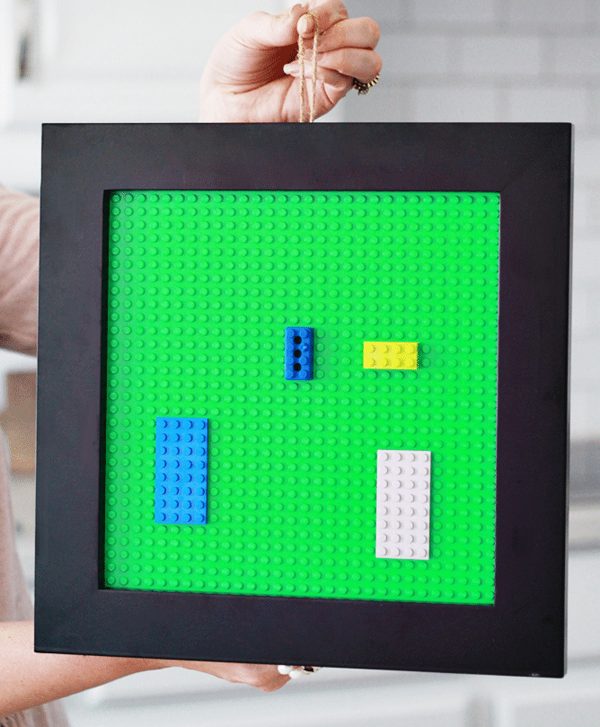 Via: Somewhat Simple
Reindeer Soap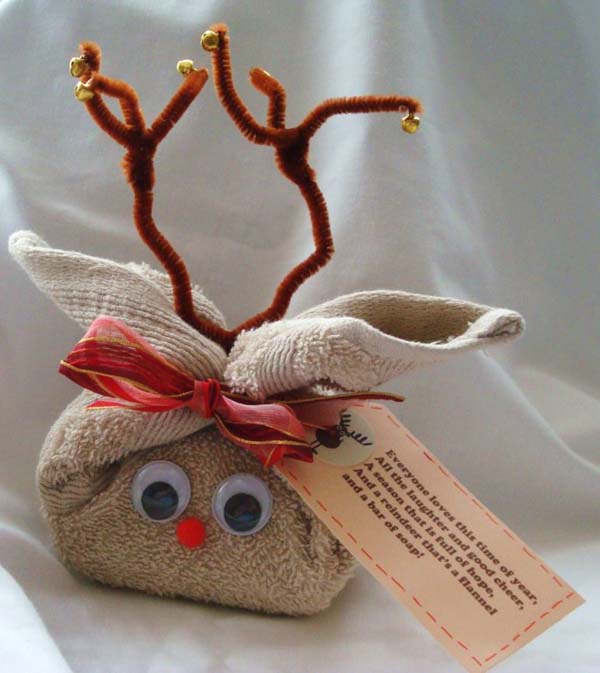 Via: Bumble Bee Craft Den
Workbench for Kids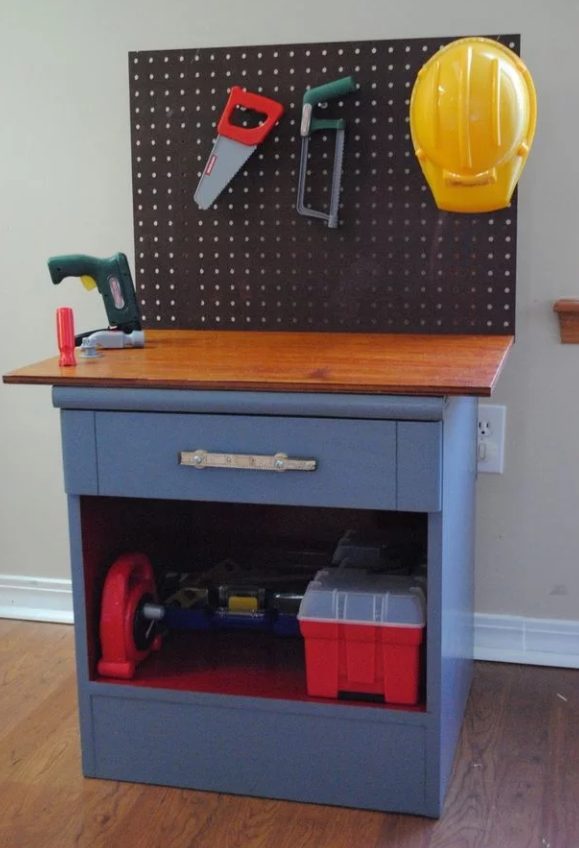 Via: The Frugal Granny
DIY Dyed Rainbow Wooden Blocks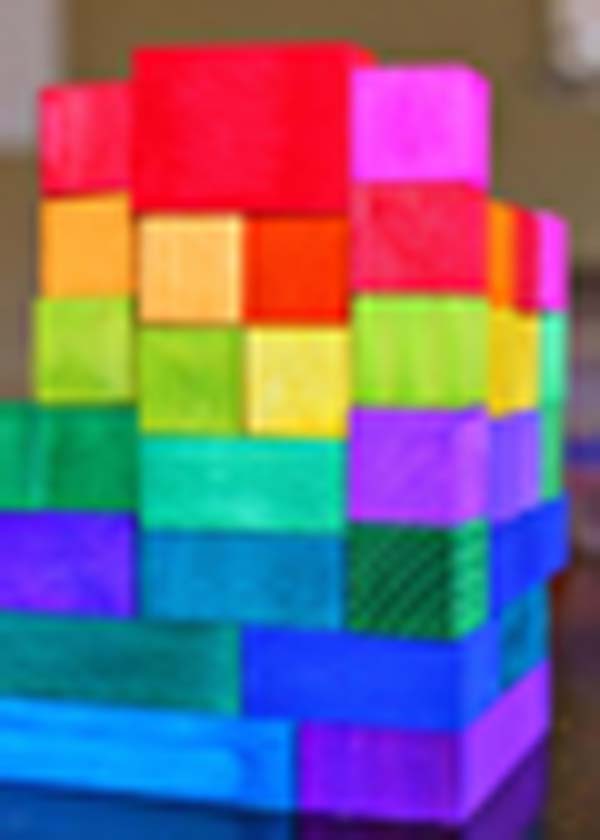 Sock Monkey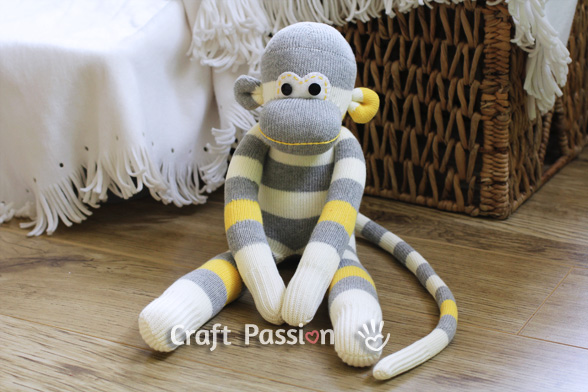 Via: Craft Passion
Kids Bean Bag Chair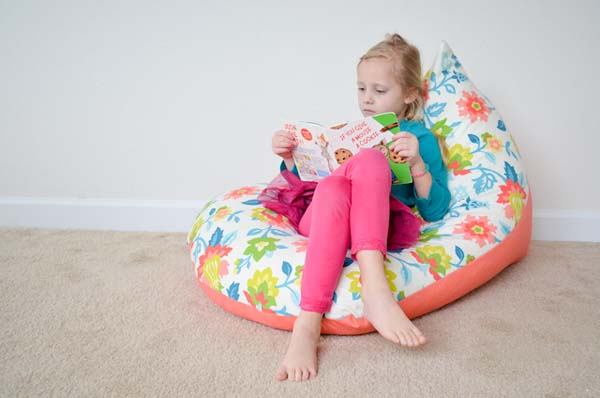 Via: Project Nursery
Super Cape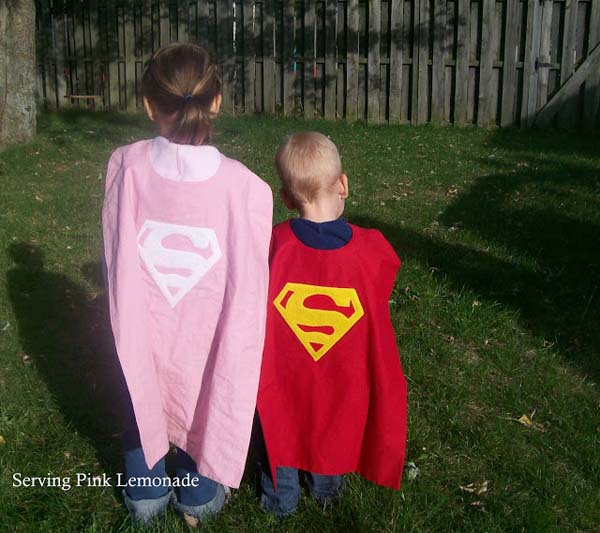 Elf Christmas Mason Jar Gifts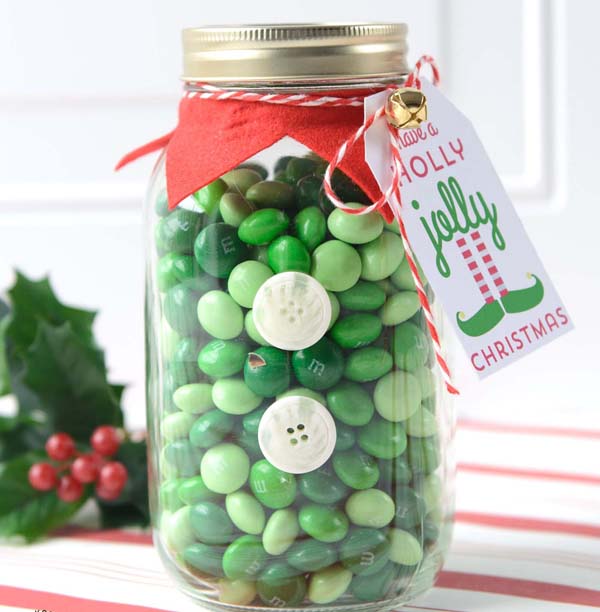 Via: Polka Dot Chair
Personalized Snowman Mugs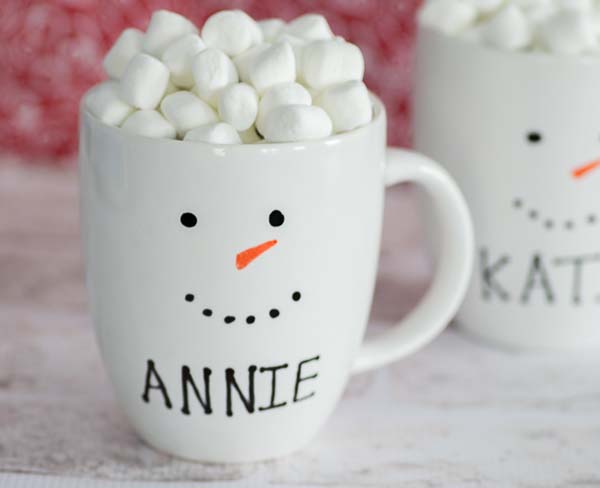 Via: Almost Supermom
Gingerbread Playdough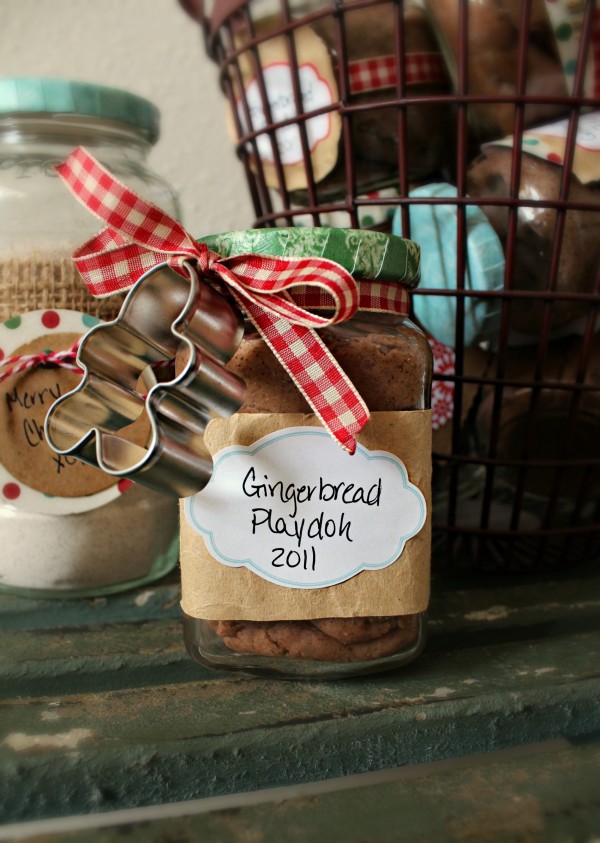 Via: Sweet Sugar Belle
Troll Hair Headbands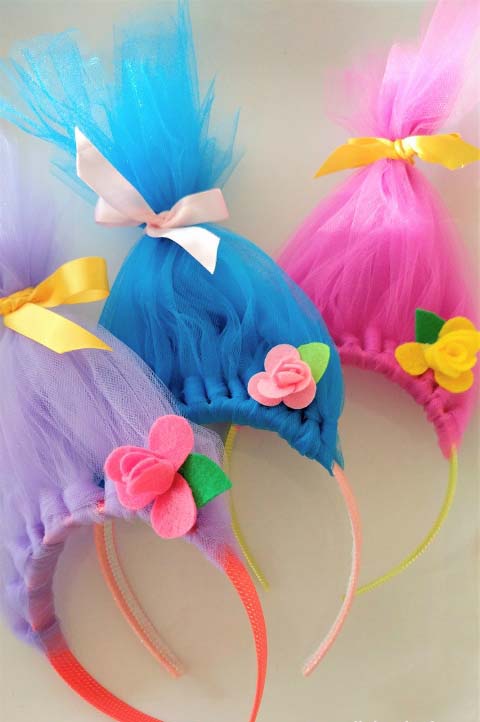 Via: DIY Inspired
Candy Sleighs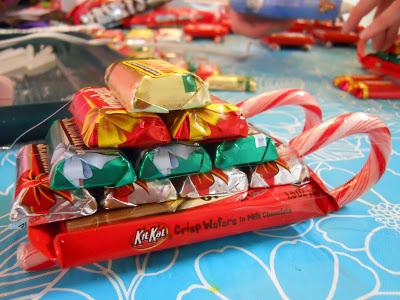 Via: Ellyn's Place
Reindeer Hot Cocoa Cones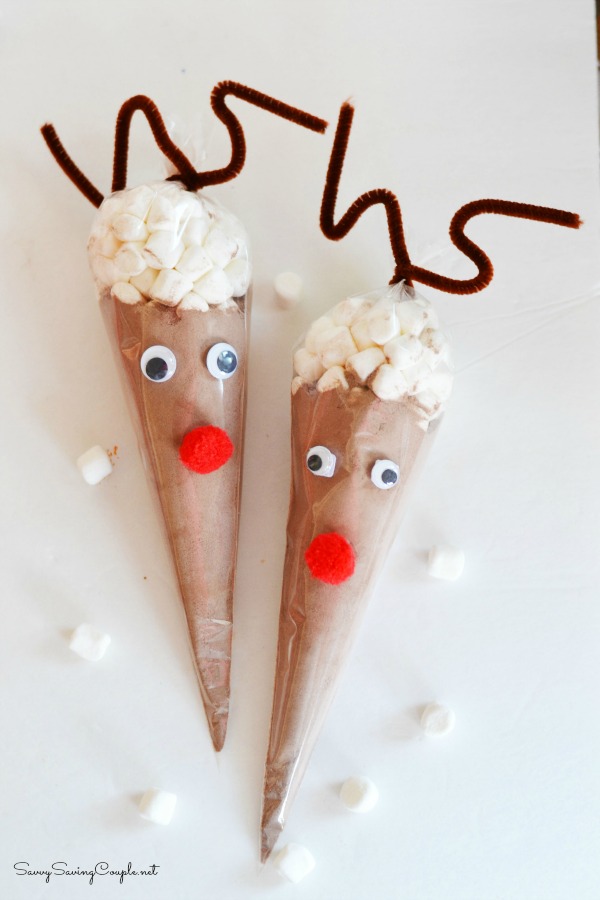 Via: Savvy Saving Couple
Rudolph Reindeer Candy Bars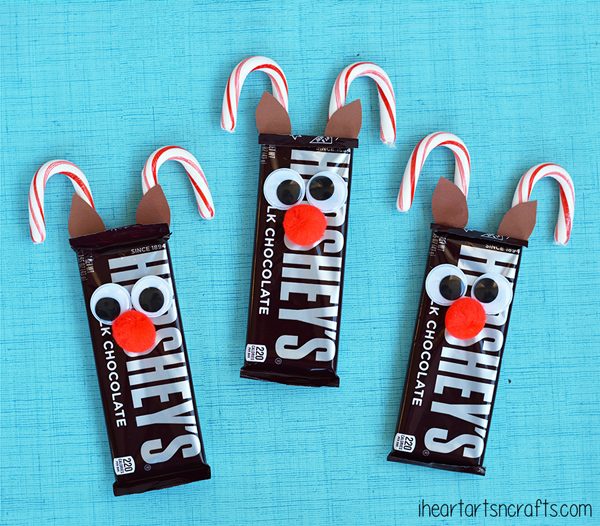 Comic Book Style Superhero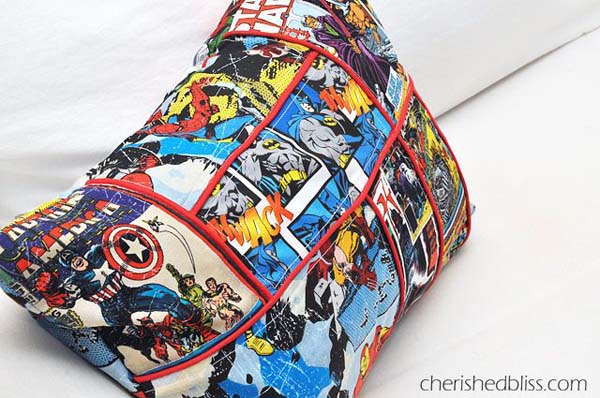 Via: Cherished Bliss
Glow-in-the-Dark Slime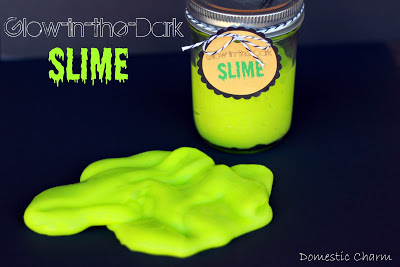 Via: Domestic Charm
DIY Mason Jar Fairy Lights
Via: DIY Joy
Tool Belt for Kids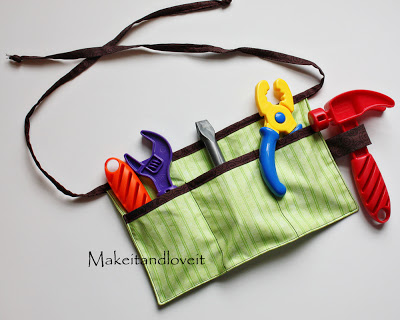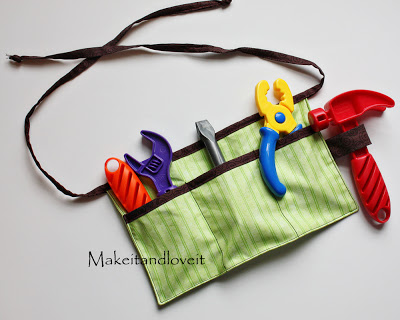 Via: Make it Love it
DIY Christmas Gifts for Mom
Pretty much all moms love pictures, jewelry of some sort and mugs. When I was in my teens I used to love to go to the church bazaar and get my mother presents there. I didn't make those presents myself but they had a look like I did. Last Christmas my niece got the DIY bug and she found a huge wooden initial to represent our last name and painted it.
Making DIY Christmas gifts for your mom really depends on your age. When you are younger you give your mom very crafty things. In your teens writing your mom a poem or giving her a personal story could be an amazing gift. Once you are an adult think of something you mom can truly use.
DIY Wine Cork Vases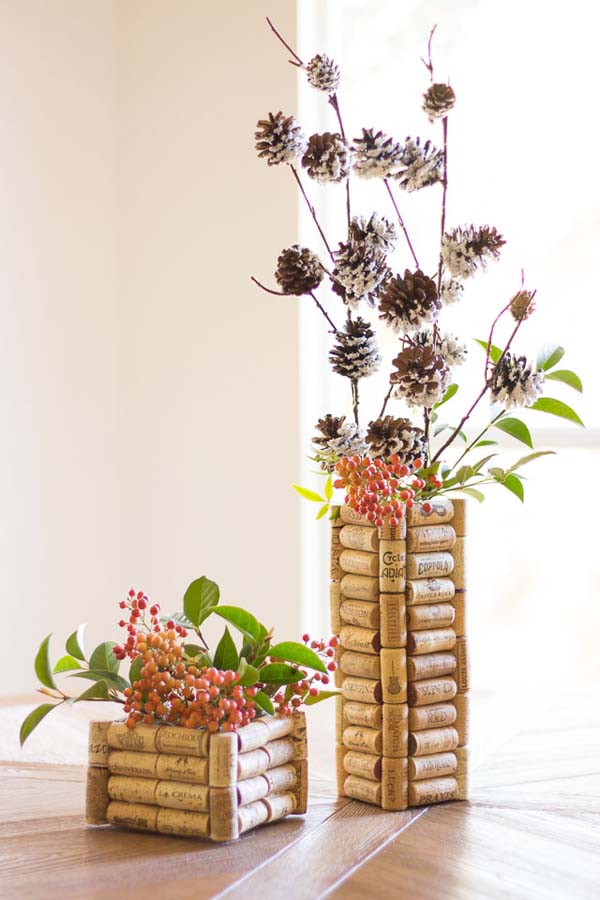 Via: Design Improvised
DIY Handmade Bookmarks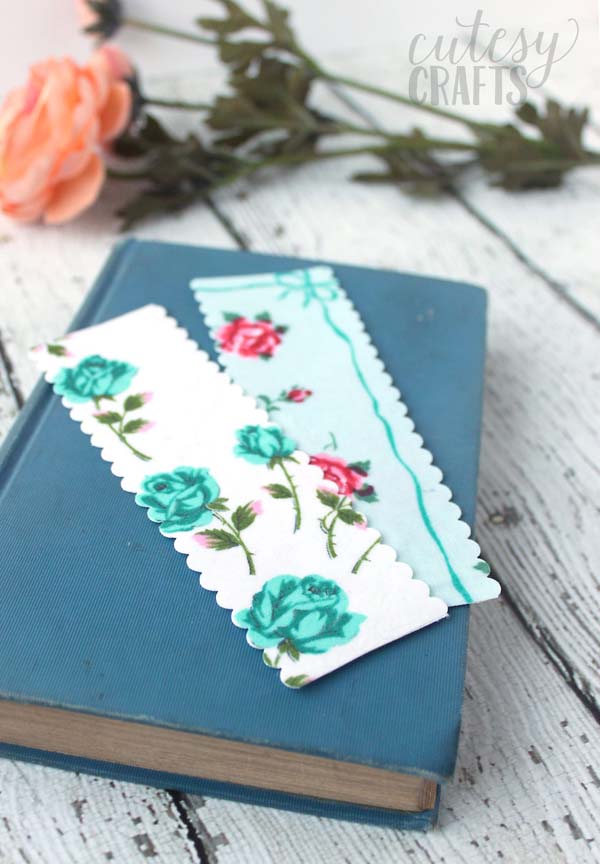 Via: Polka Dot Chair
DIY Vintage Teacup Candles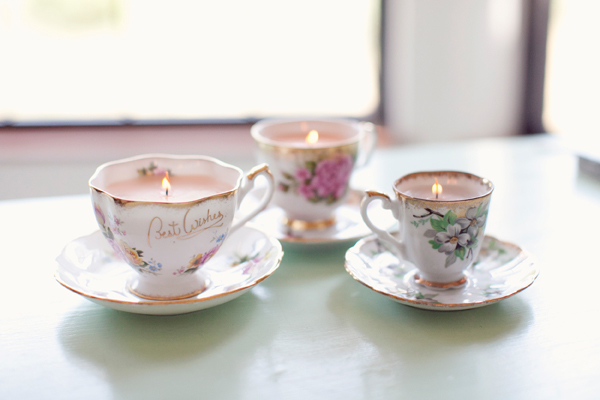 Via: Rhiannon Bosse
Pallet Coffee Cup Holder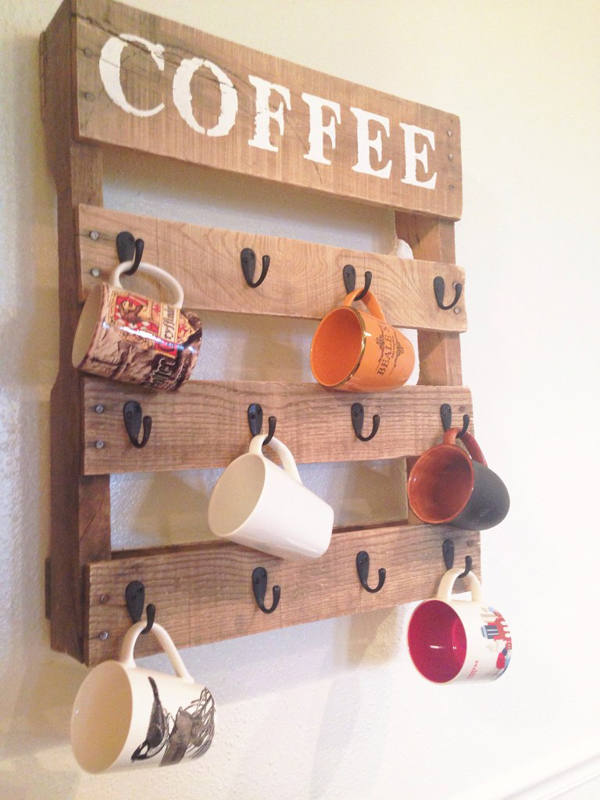 Via: One Little Bird Blog
DIY Glass Etching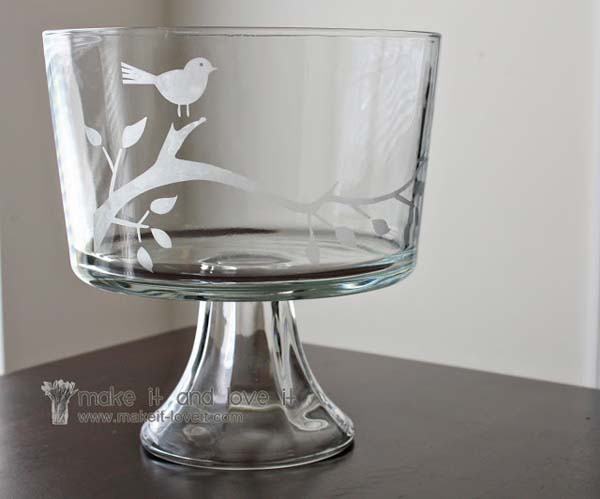 Via: Make it Love it
Wood Burned Serving Boards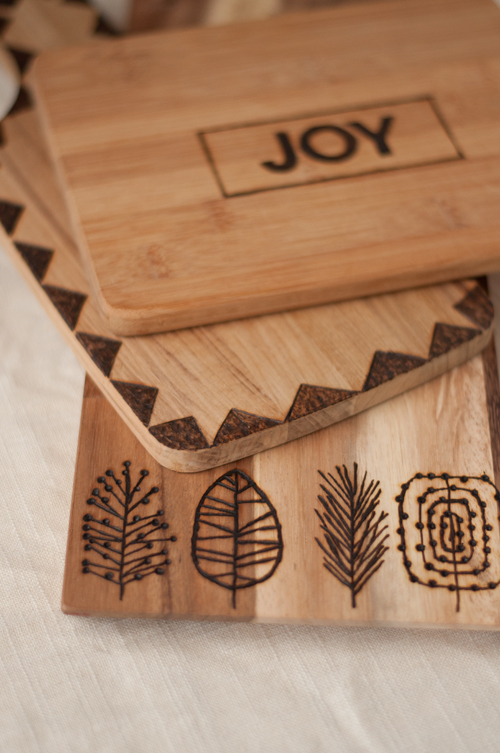 Via: Design Mom
DIY Printable Wall Art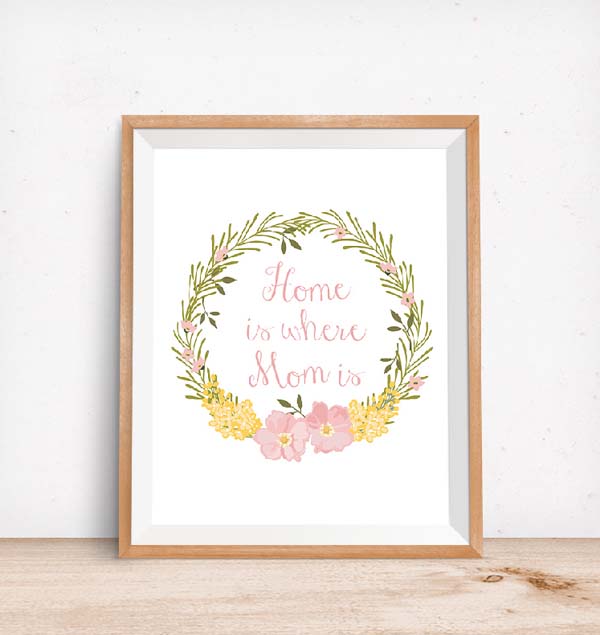 Via: Simple Every Day Mom
Handmade Pom Pom Statement Necklace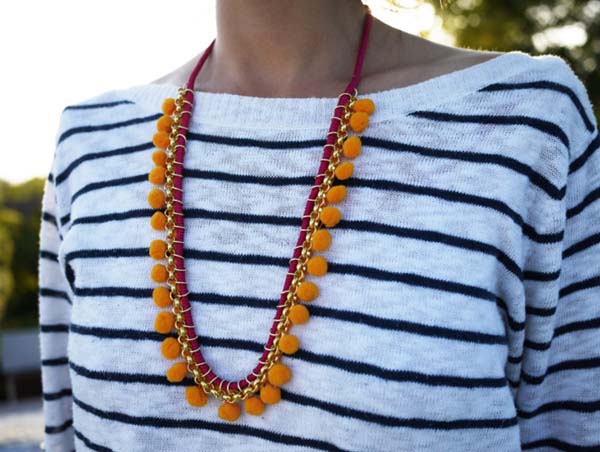 Via: Honestly WTF
DIY Leather and Crystal Bracelet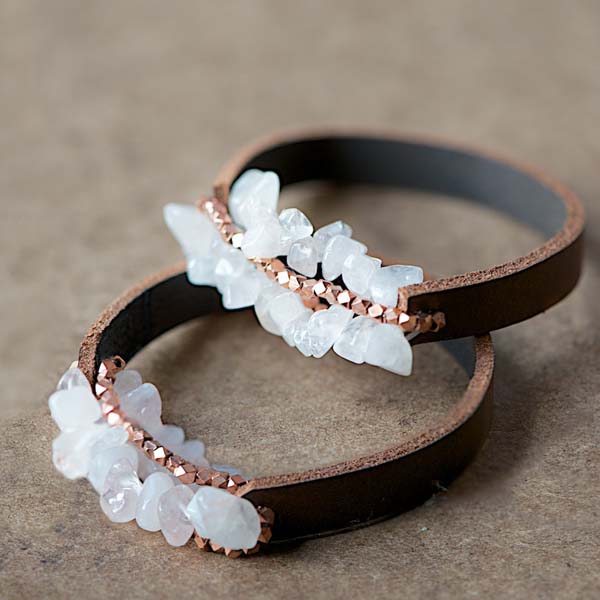 Via: DIYs
DIY Christmas Gifts for Dad
Making a DIY Christmas gifts for dad are usually a bit different then what you will give your mom. In my opinion dad's always seem to be a bit more comical in what they appreciate as presents. A dad will happily display his BEST DAD mug/shirt/keychain/hat or whatever he is given. From what I've noticed dads just want to feel included because most kids make things for mom.
My dad was good for loving the cheesy presents, granted that was in the 80s! One of my friends daughters recently gave her father a DIY poster in a picture frame where she wrote all of these things she loved about her father on it. It's one of the sweetest presents that I've ever seen and it didn't cost her a lot of money to make.
Shrinky Dink Tie Tacks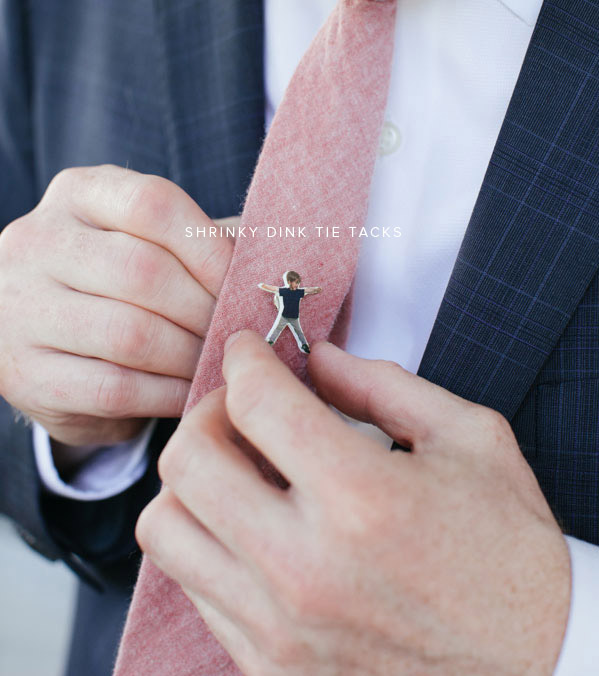 Via: Oh Happy Day
Fire Starter Kit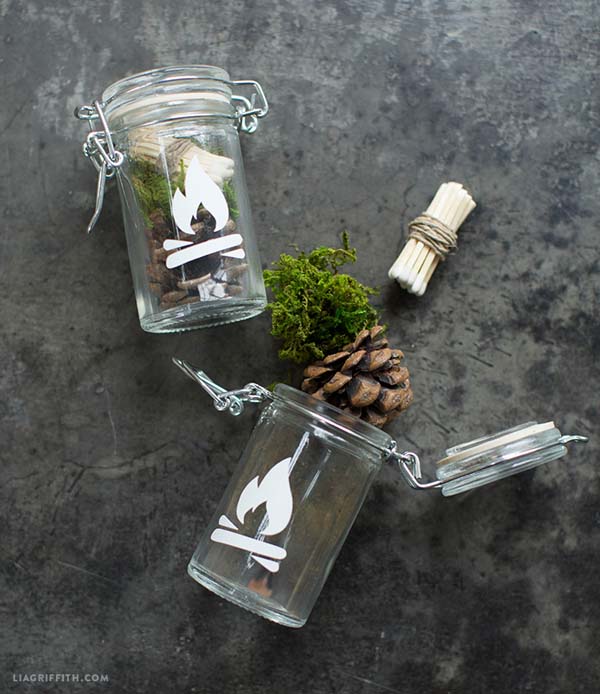 Via: Lia Griffith
Mini Pool Table in a Tin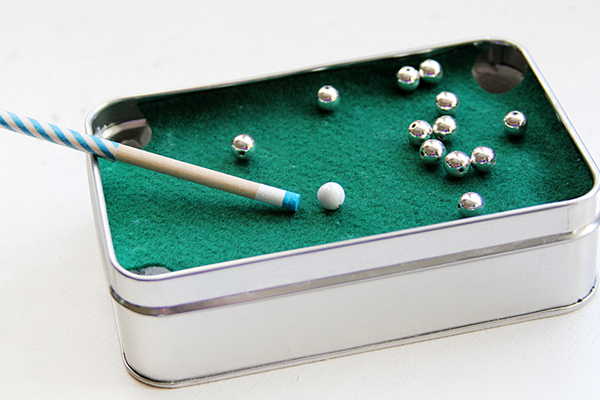 Via: Consumer Crafts
Beer Bouquet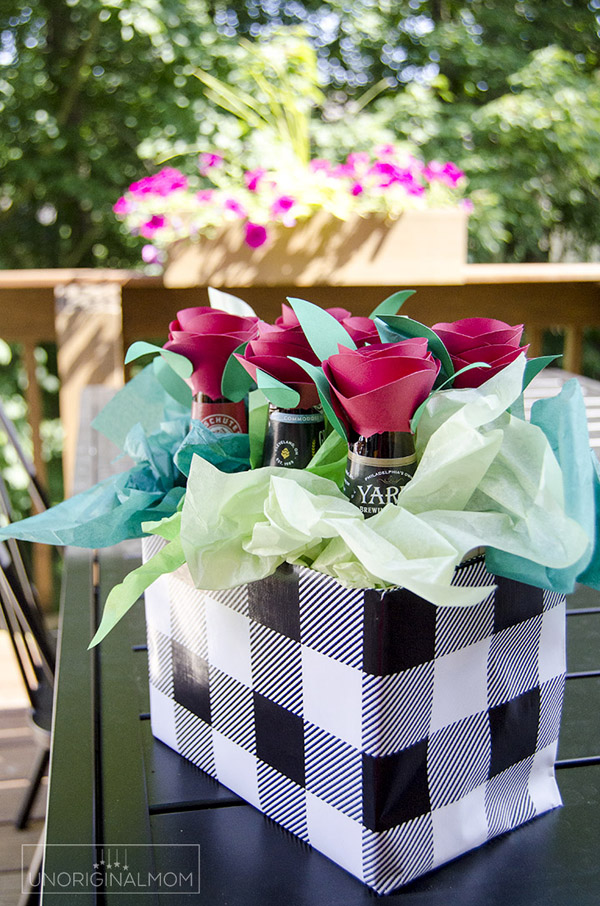 Via: Unoriginal Mom
Baseball Hat Iron-On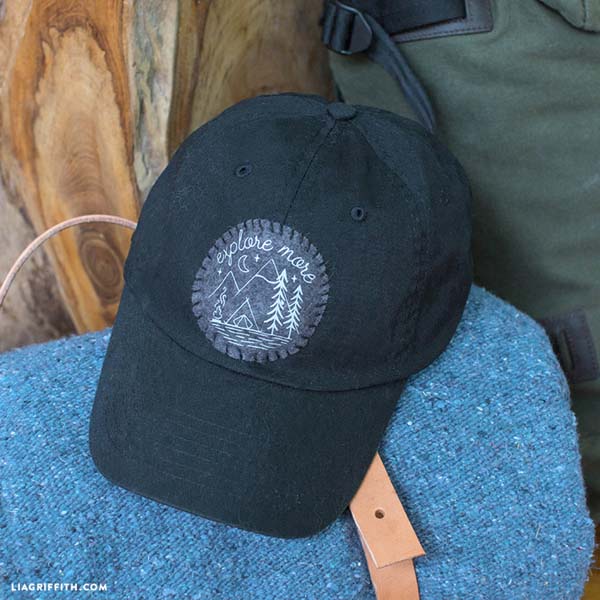 Via: Lia Griffith
Leather Mason Jar Sleeve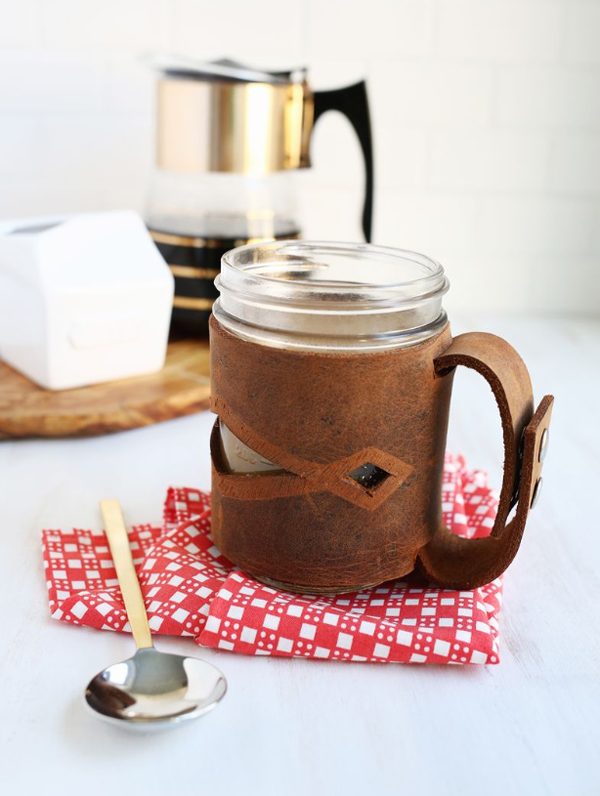 Via: A Beautiful Mess
DIY Watch Stand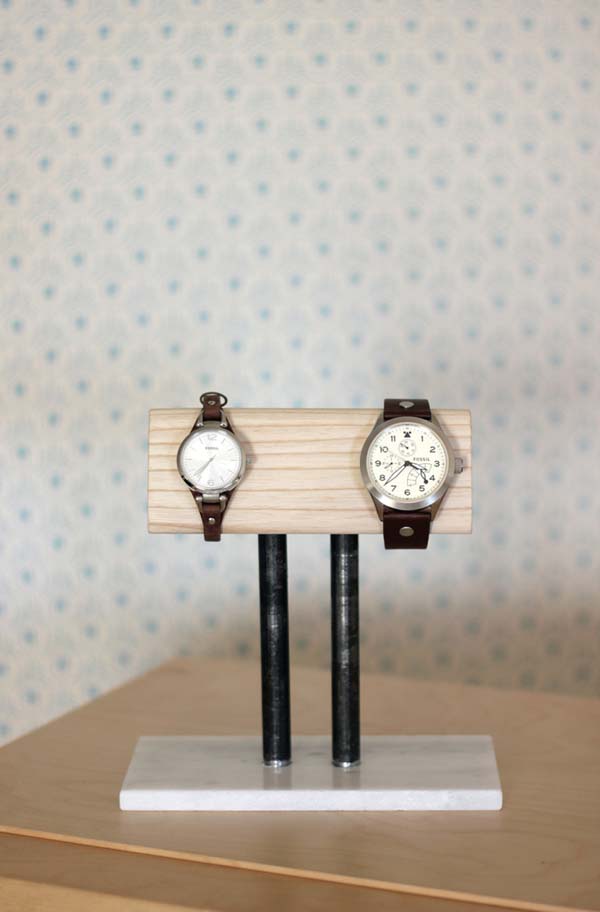 Via: The Merrythought
Bottle Cap Fishing Lures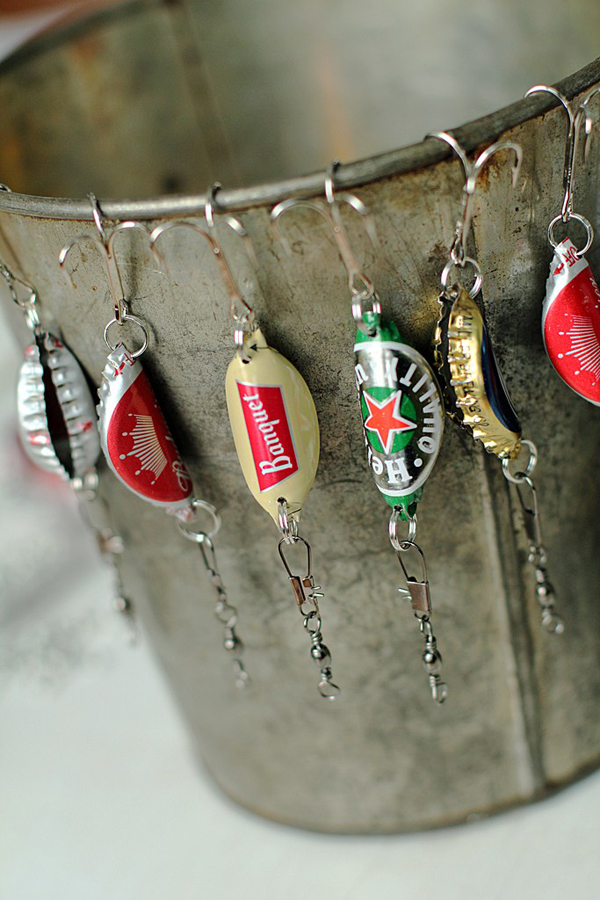 Via: 2 Little Hooligans
DIY Christmas Gifts for Grandparents
Grandparents are so sweet! I feel like as a grandchild you can give your grandparent, especially grandmother almost anything and they will love it. Gifts made by a grandchild in school are usually some of the most treasured things by grandparents. My grandmothers decorated their Christmas trees with those little popcicle stick reindeer that I made in elementary school and it kept showing up on the trees into my early 20's.
10 years ago I even decided to make my grandmothers a "family tree" picture collage with their children and grandchildren. DIY Christmas gifts for grandparents truly just need to come from the heart and make them smile whenever they look at it.
Handprint Christmas Tree Napkins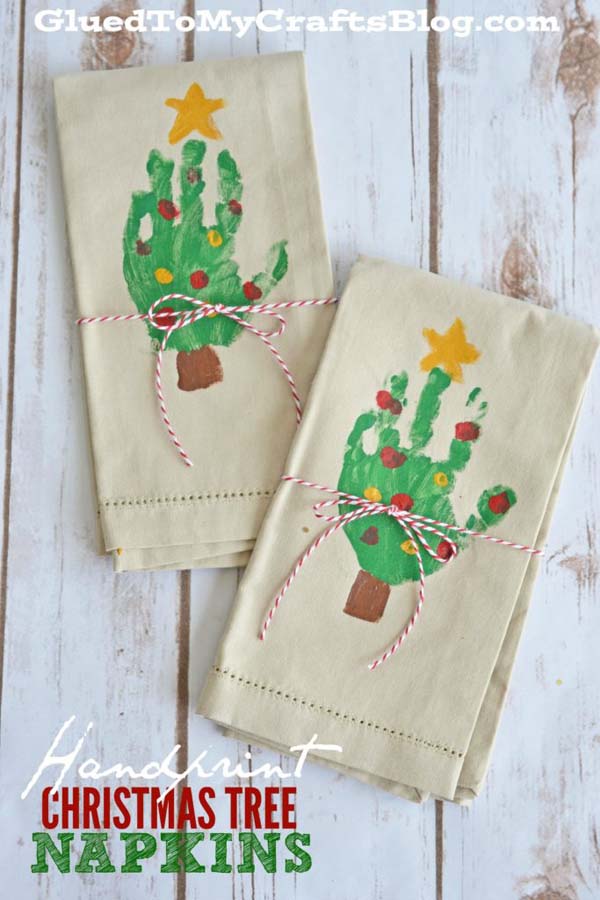 Colorful Grandkids Make Life Grand Wood Sign Photo Display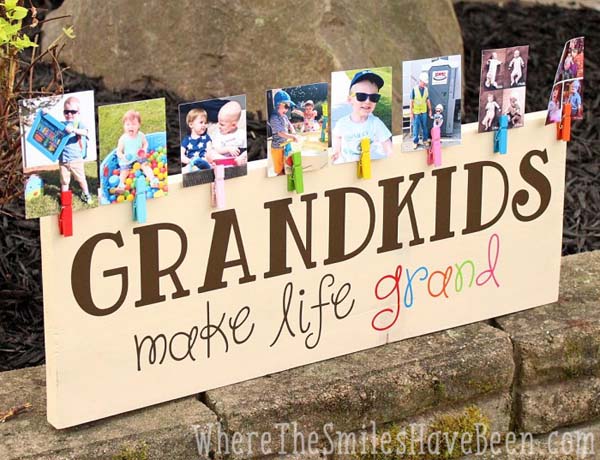 Via: Where The Smiles Have Been
Child's Drawing Embroidered Hand Towel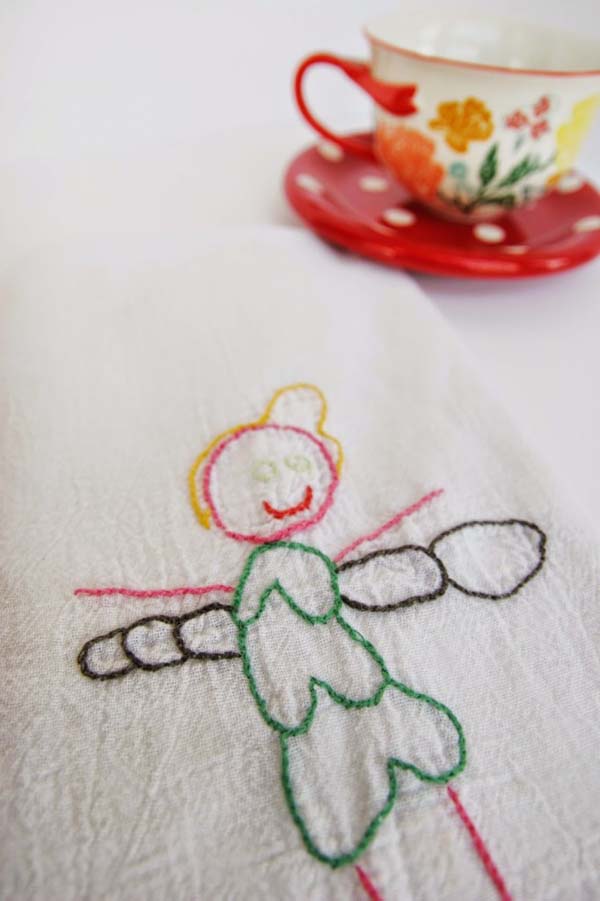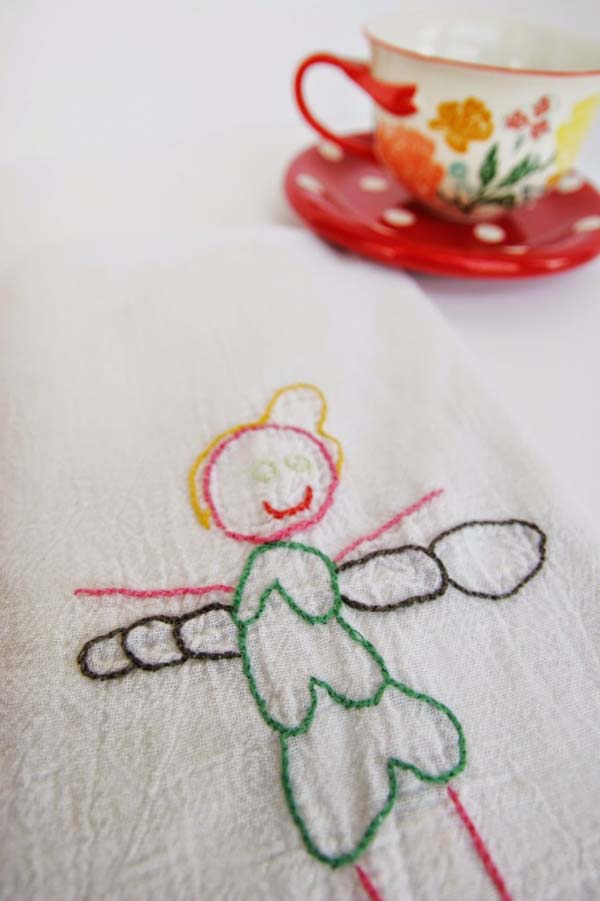 Via: Homemade Ginger
"I Love You" Pillowcase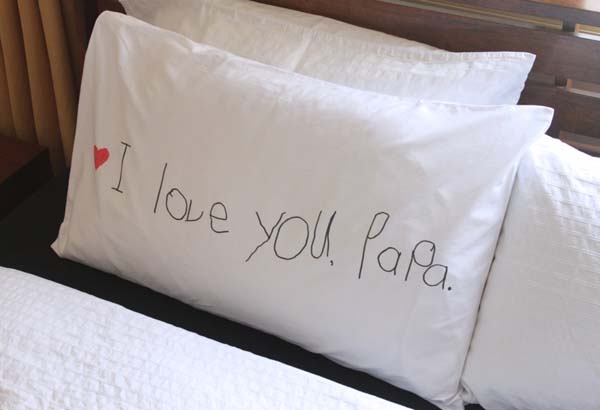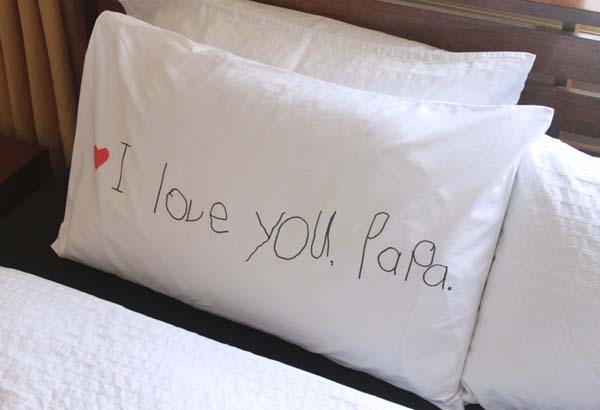 Via: Mama Papa Bubba
Easy DIY Photo Mug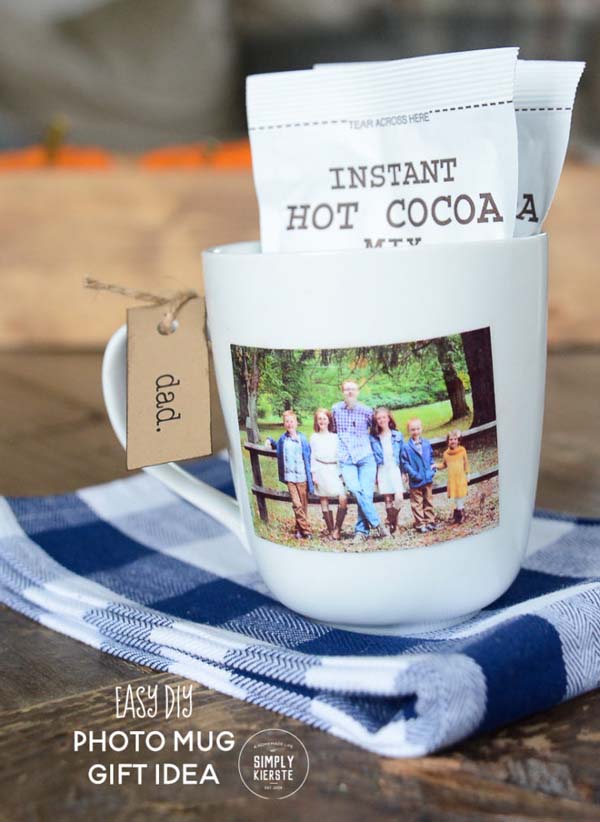 Via: Old Salt Farm
DIY Photo Lampshades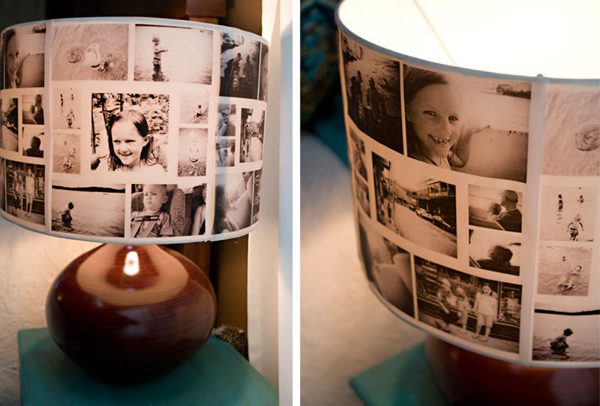 Hand Print Santa Ornaments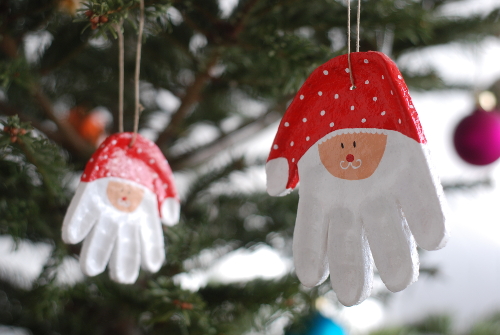 Via: Babyccino Kids
DIY Kids Handprint Ornaments
Via: Tipjunkie
DIY Christmas Gifts for Best Friends
I love to make DIY Christmas gifts for my closest group of friends. Just like with my niece I one year gave my friends all personalized dolls and 15 plus years later those friends still have those gifts. I don't know if your best friends are anything like my friends but my closest group of friends LOVE special personalized presents.
All of them love picture frames, collages, fragrance gifts (especially candles) or anything that is a throwback to some fun memory we shared. With a best or close friend always give them a reminder that you are thinking of them, even if its a DIY cookbook of their favorite recipes that you put together.
You Are My Best Friends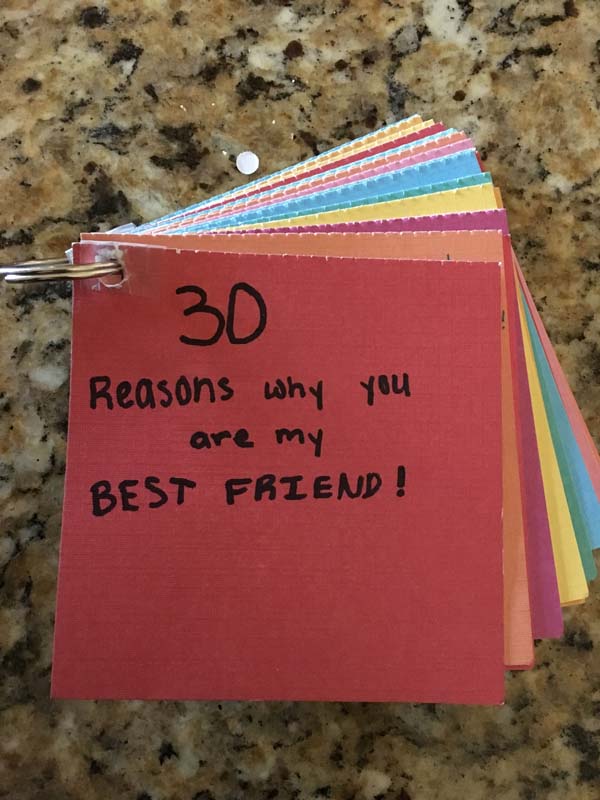 Via: Ashley Ortiz on Pinterest
DIY Fabric Mouse Pad
Via: Purely Katie
Camera Strap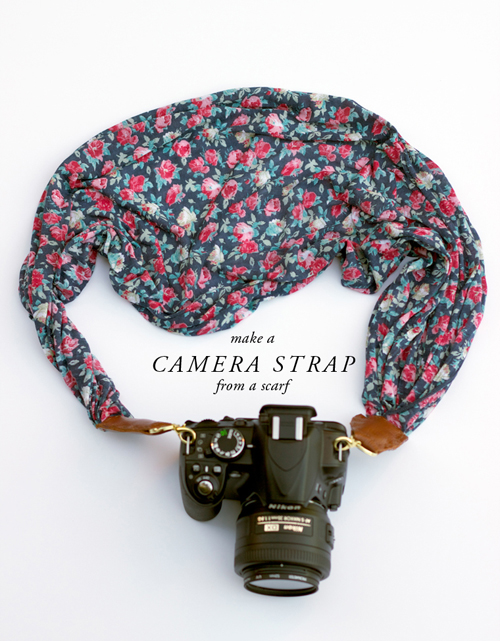 Via: The House that Lars Built
Keyboard Art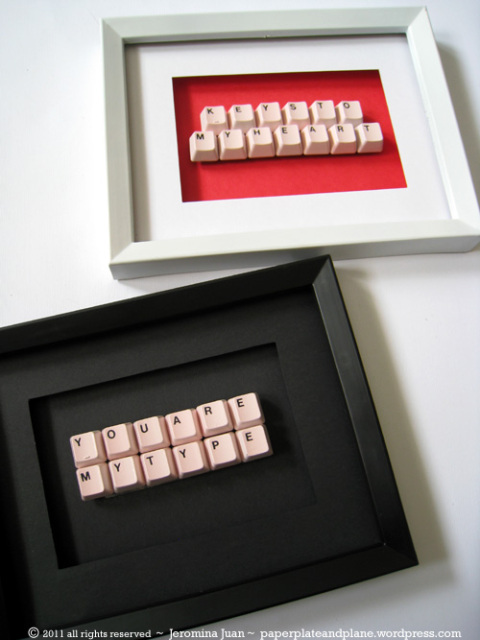 Golden Nugget Photo Holder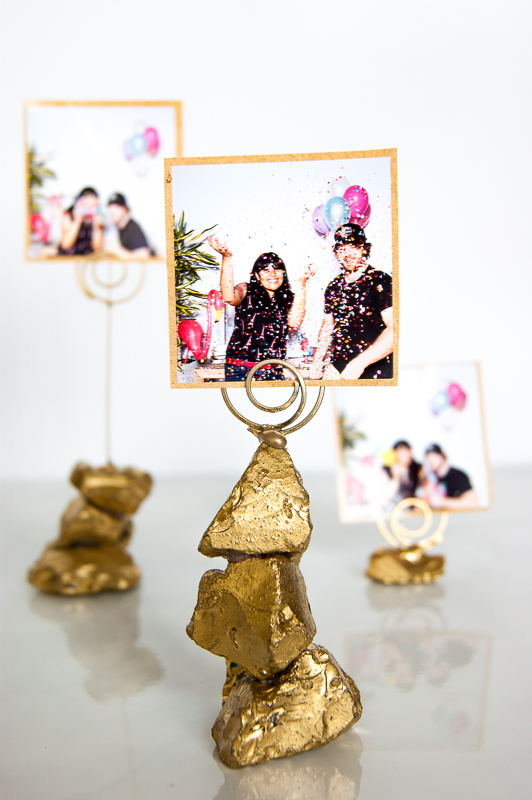 Via: A Charming Project
Study Care Package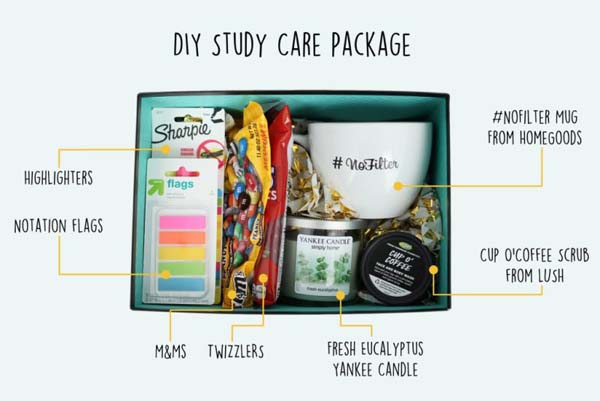 Via: Lilies And Loafers
DIY Christmas Gifts for Coworkers
Giving a coworker a present can really be difficult. May you ended up picking someone who is hard to figure out for the office Secret Santa exchange. Or maybe you are just a DIYer who loves to give everyone a little something.
DIY Christmas gifts for coworkers can sometimes take a bit of stealth work to see what they may like. If all else fails you can always give someone a personalized picture frame they can have at their desk or giving them an infused fragrance allows everyone around them to enjoy a great fresh smell.
Felt Business Card Holder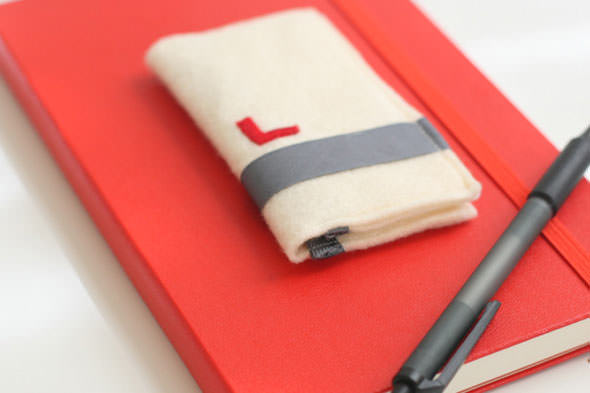 Via: Style Me Pretty
DIY Felt Mug Cozy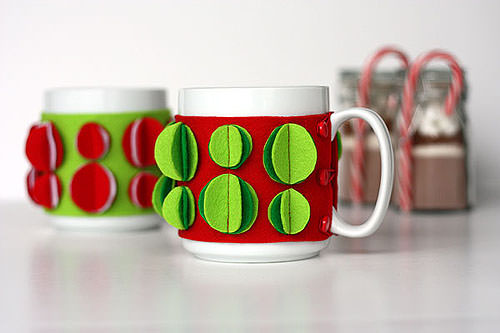 Via: Not Martha
Relaxing Eye Mask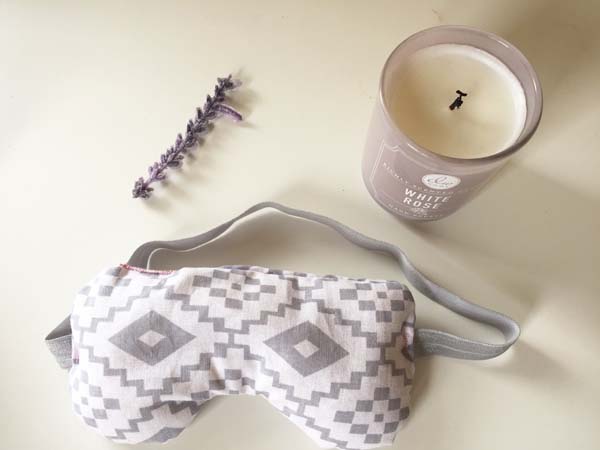 Via: Yoga by Candace
Yoga Mat Bag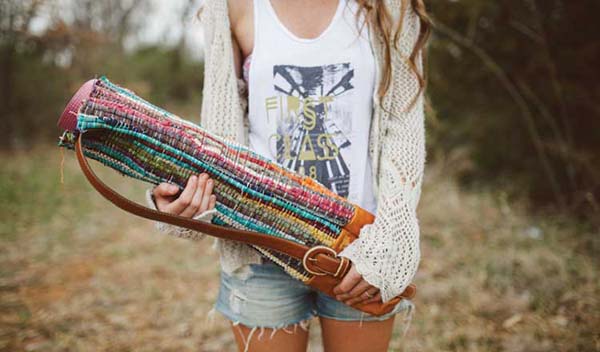 Via: Sincerely, Kinsey
DIY Gold Scalloped Cork Board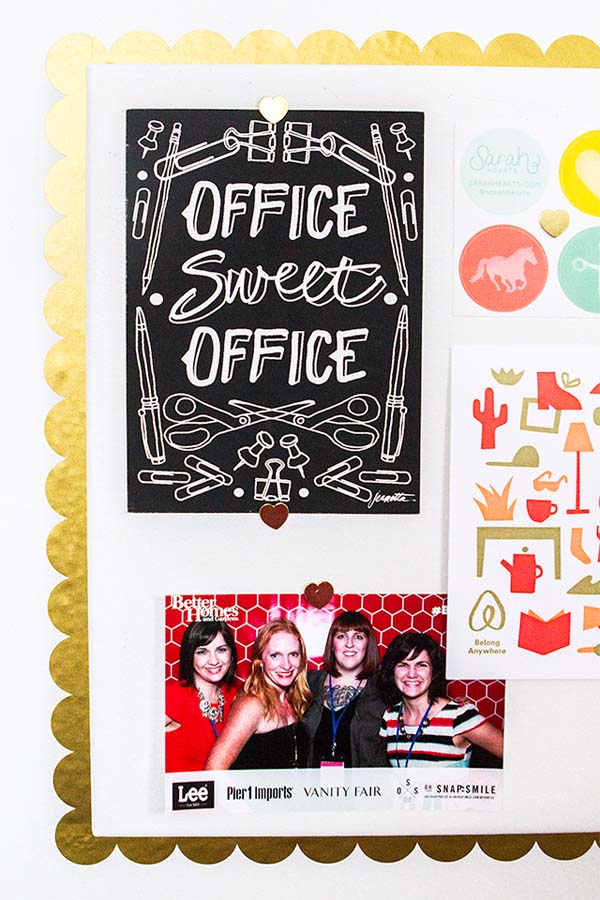 Via: Sarah Hearts
Essential Oils Diffuser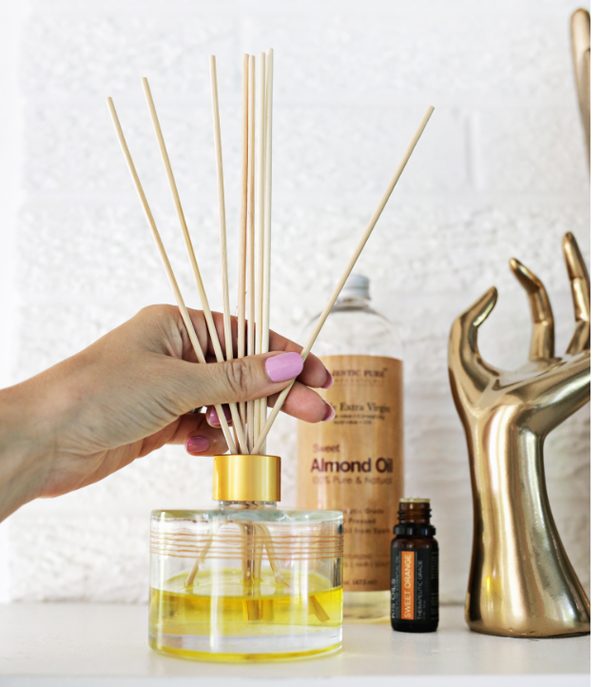 Via: A Beautiful Mess
DIY Christmas Gifts for Neighbors
For the most part your neighbors don't think that they are going to get any sort of gifts from you. Growing up it always blew my mind when suddenly there was a Christmas card from a neighbor or the postman. Or there were those times where my mom made cookies with me and we ended up giving them to people I viewed as random neighbors.
Giving a gift to a neighbor, especially one that you took the time to lovingly make may not take much of your time or from your day but when you give that gift you truly have just made someone's week or month.
If you are concerned about someone's dietary issues then you obviously have the option to make them handmade soap or some sort of fragrance gift.
Homemade Caramels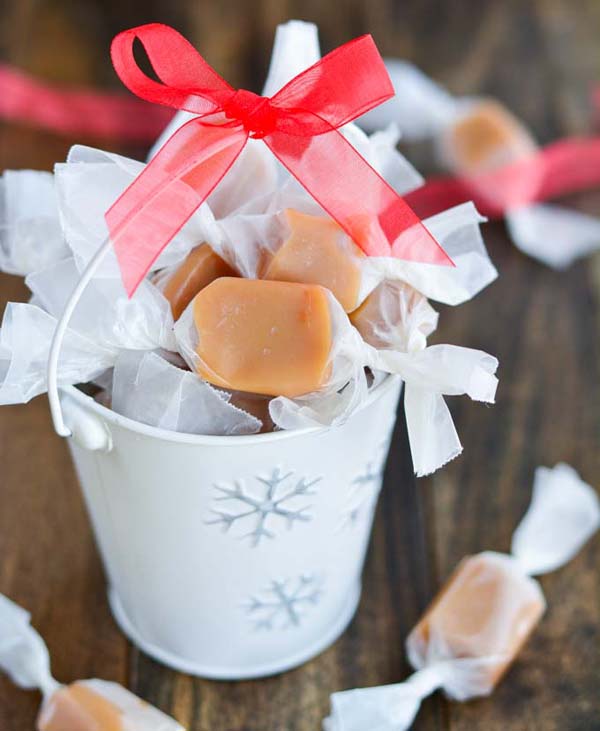 Via: Garnish and Glaze
Gingerbread Man Painted Jar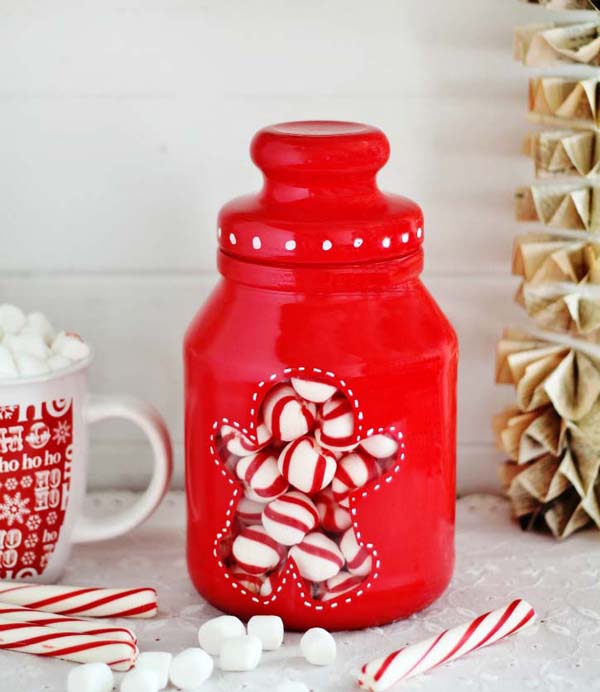 Via:  Knick of Time
DIY Faux Birch Candles
Via: Sow and Dipity
Dip Mix Ornaments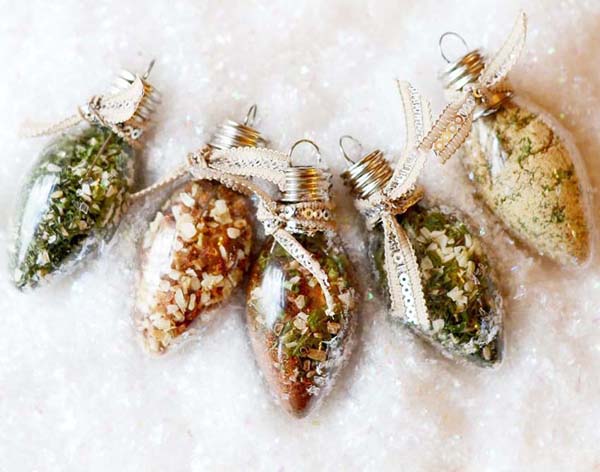 Via: Sprinkle Some Fun
DIY Pinecone Fire Starters
Via: Something Turquoise
Homemade Foaming Hand Soap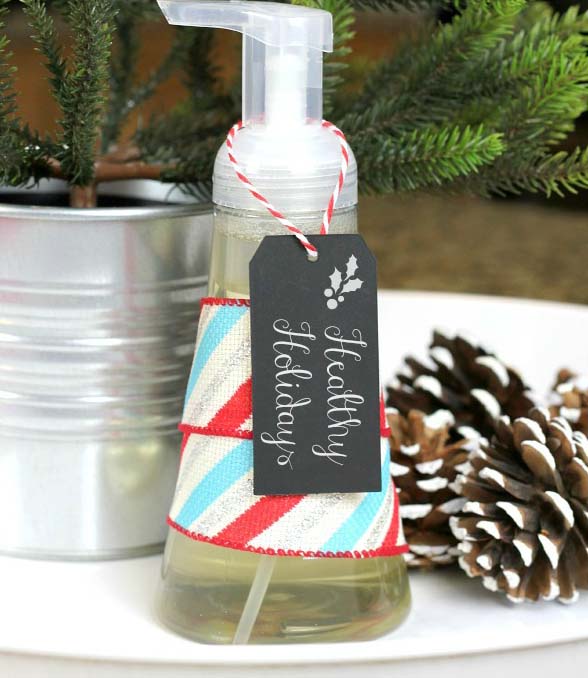 Via: All Things G&D
Hand Warmer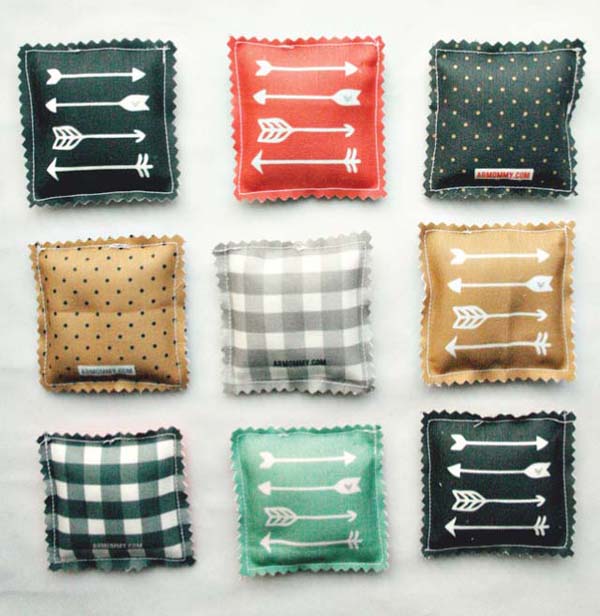 Via: Rae Ann Kelly
Ice Cube Tray Chocolates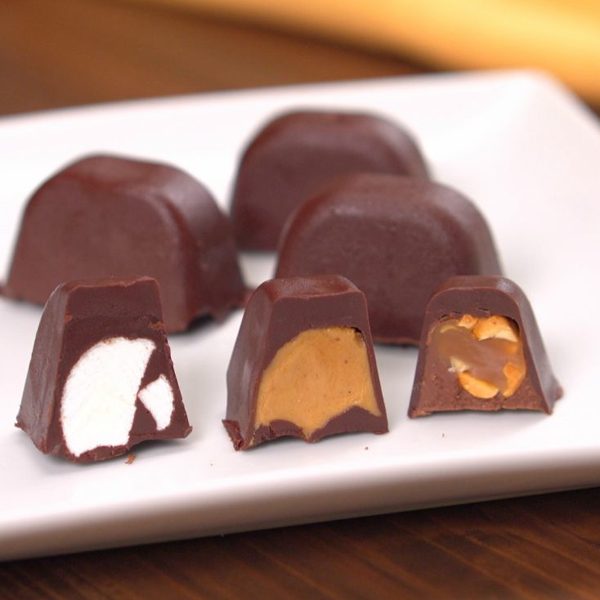 Via: Tip Hero
Hot Cocoa Mix Ornaments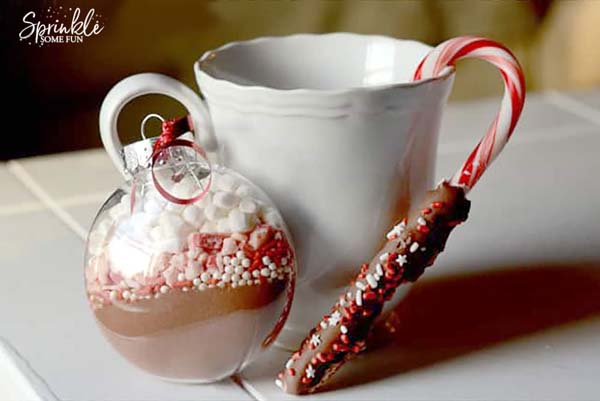 Via: Sprinkle Some Fun
DIY Peppermint Soap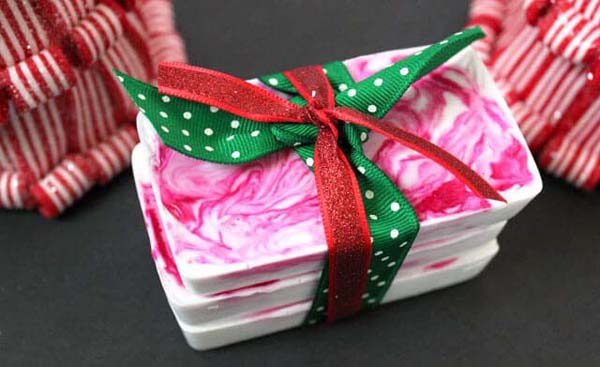 Peppermint Bark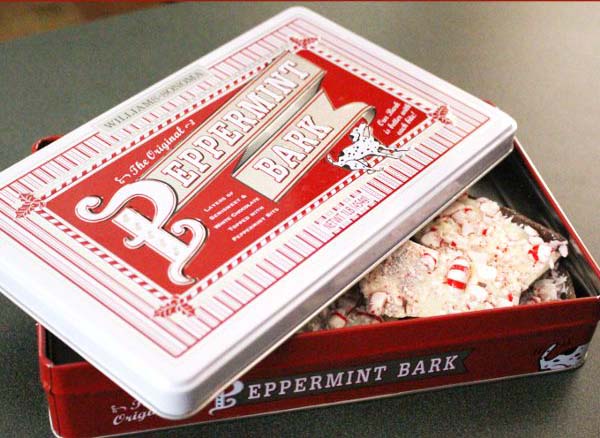 Via: A Modern Homestead
Christmas Tea Trees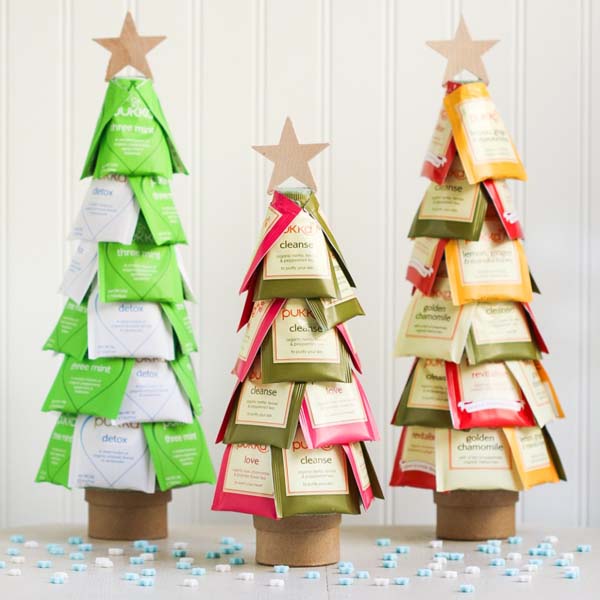 Via: Thirsty for Tea
Christmas Cookie Containers
Via: Fun Squared
Burlap Treat Bag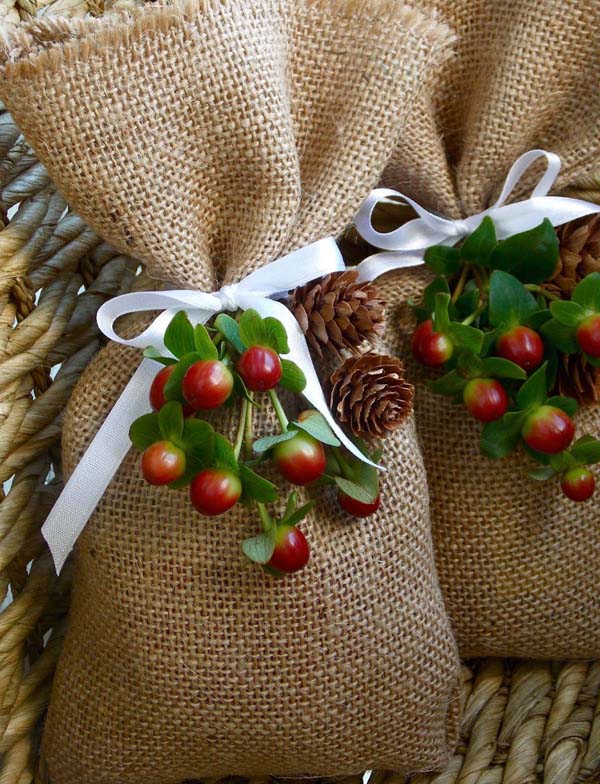 Via: A Homemade Living
Snowman Mason Jar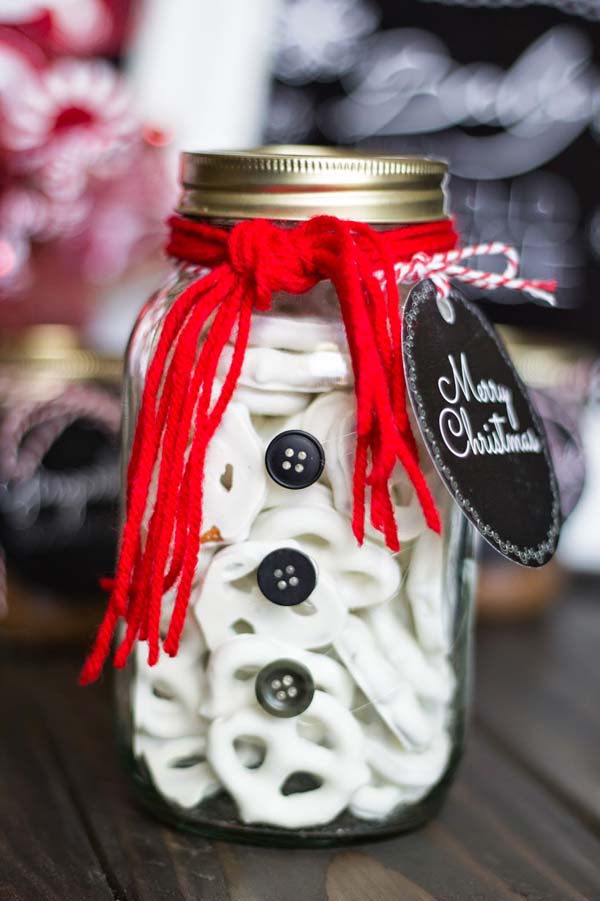 Via: Polkadot Chair
Christmas Crack Toffee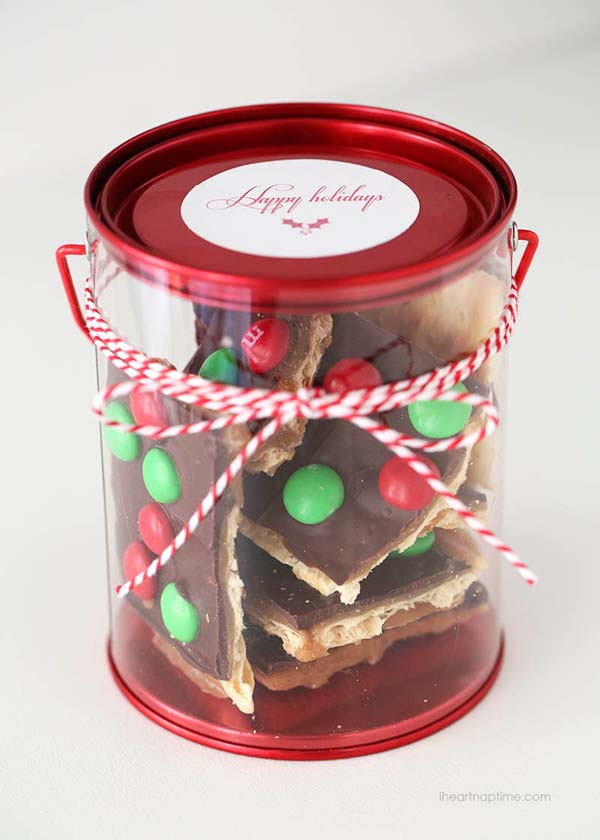 Via: I Heart Naptime
Crockpot Roasted Sugared Pecans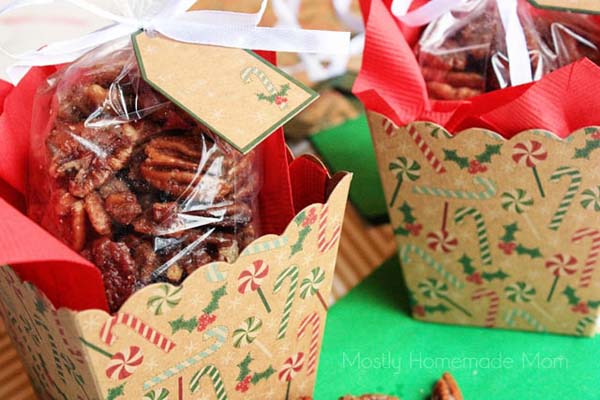 Via: Mostly Homemade Mom
Homemade Soap with Oatmeal And Cinnamon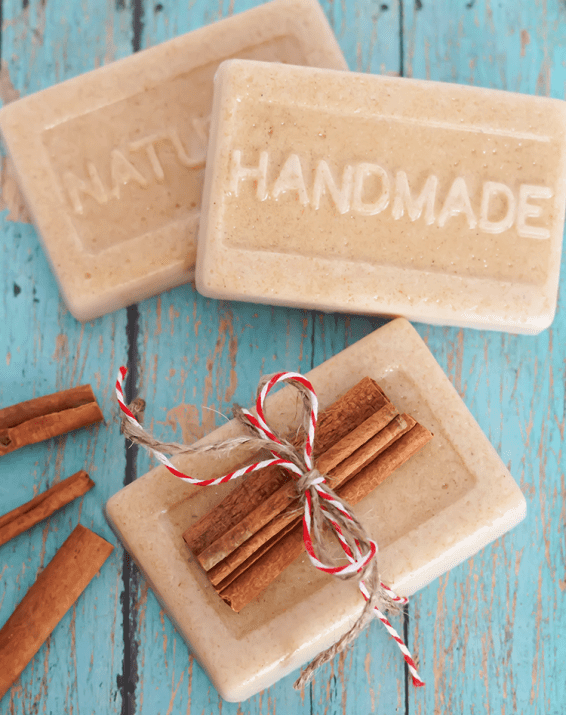 Via: Simply Designing
Cinnamon Honey Butter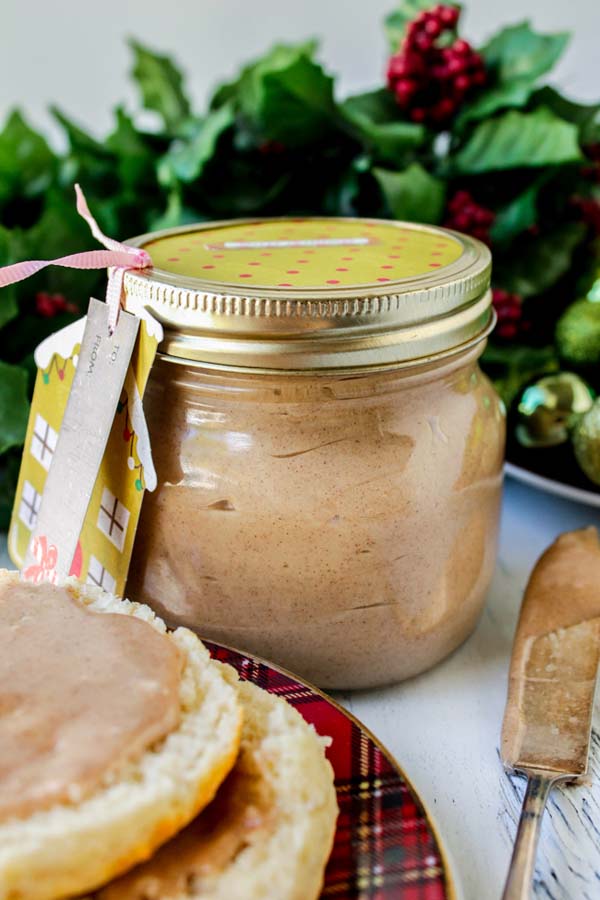 Via: The Food Charlatan
Bread in a Bottle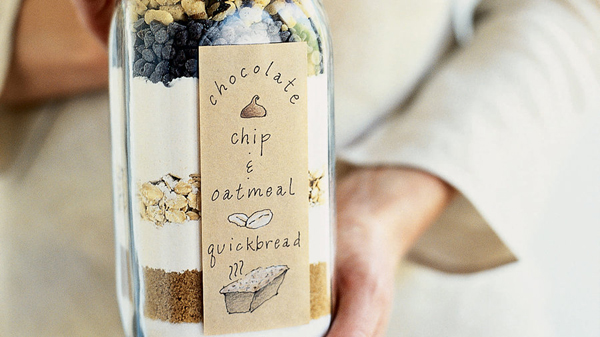 Via: Sunset
Diy Christmas Gifts for Teacher
Sadly when it comes to giving teachers presents for Christmas they a lot of times become an afterthought by the parent. Children so often decide if they want to give someone a present based on how that person makes them feel.
From what I've noticed of friends of mine that are teachers they look at receiving presents the same way that parents do. They feel so honored when they get something that one of their "kids" gives to them. My teacher friends keep special presents from students well in to future like a parent does. And on the flip side when a child makes something for their teacher and sees the teacher using the keychain, picture, vase or mug.
DIY Button Bookmarks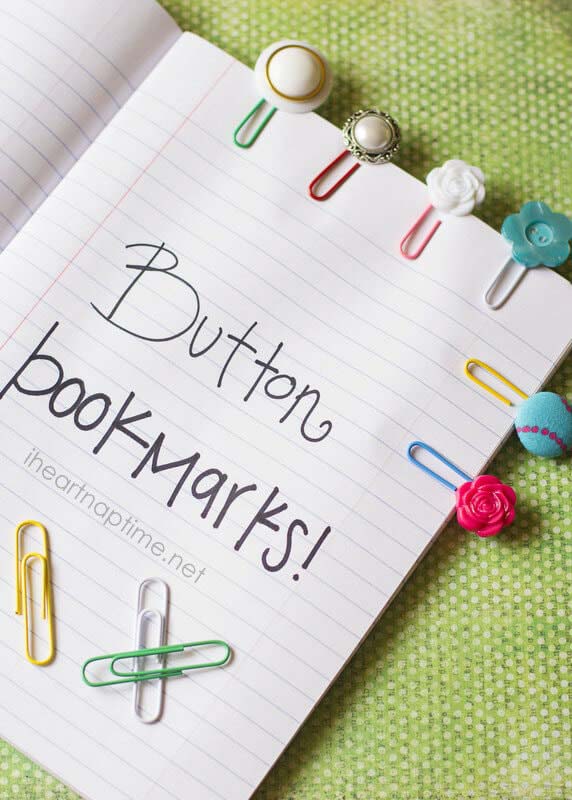 Via: I Heart Naptime
DIY Reusable Lunch Bag
Via: Creating Really Awesome Fun Things
Sharpie Mugs with Personalized Message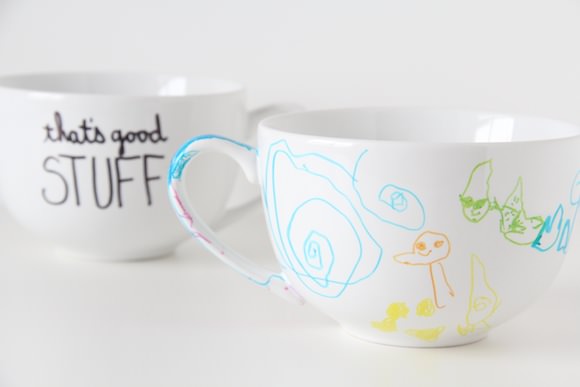 Via: Handmade Charlotte
DIY Magnetic Clothespins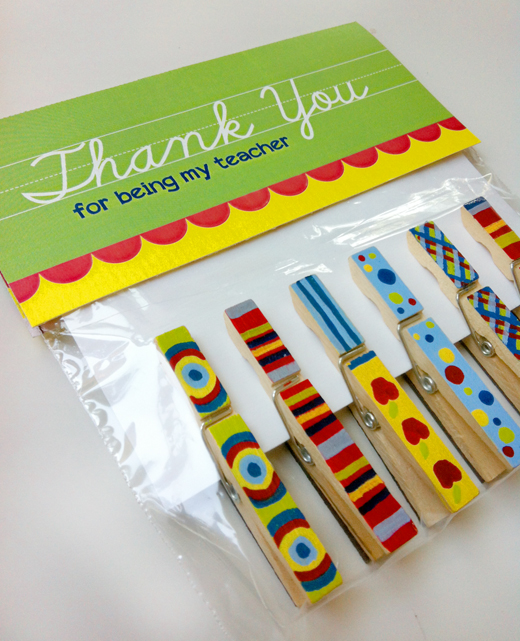 Via: Popsicle
DIY Pencil Vase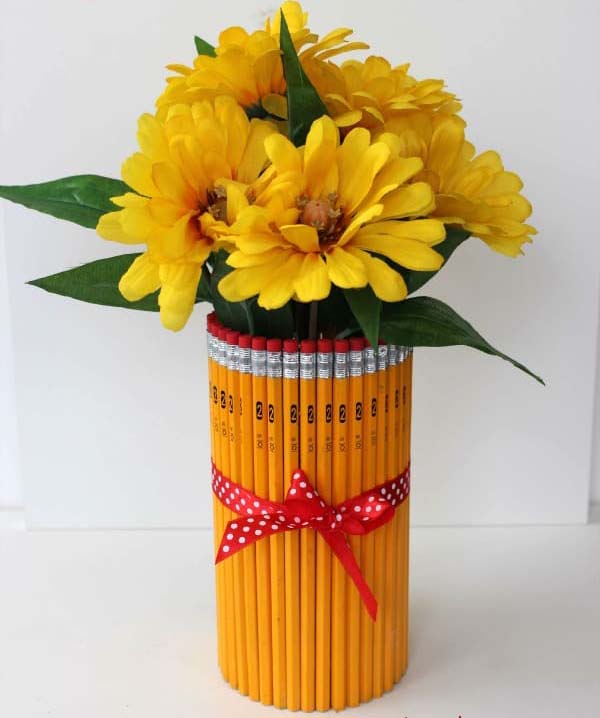 Via: Cincy Shopper
Chalkboard Monogram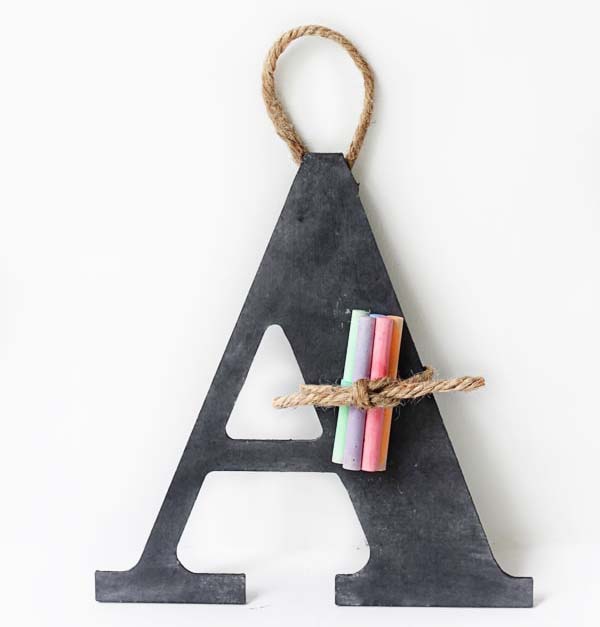 Via: Maison de Pax
Keychain