11 "One-Spoonful" Hacks To Weight Loss
I will review eleven amazing foods, drinks, and additions.
One spoon from them on a daily basis will gradually work for your goals of weight loss.
Take the chance to design a beautiful and healthy physique. It won't only pay off in a glowing skin and better mood, it will significantly enhance your health.
These foods support the cleansing processes in the body and enable it to dispel of toxicity and waste.

It won't just pay off in a glowing skin and better mood, it will significantly enhance your health.
The more we live, the more we see from own experience that dieting is not the right approach.
The shift in our eating habits and how we behave towards ourselves is moving to a kinder, more loving and gentle place.
We don't need to stress our bodies trying to lose weight in the next days. 
The shift in our eating habits and how we behave towards ourselves is moving to a kinder, more loving and gentle place.
We don't need to stress our bodies trying to lose weight in the next days.
The long-term health benefits and the improved quality of life happen to include a well-balanced physique.
1. Vitamin Cocktails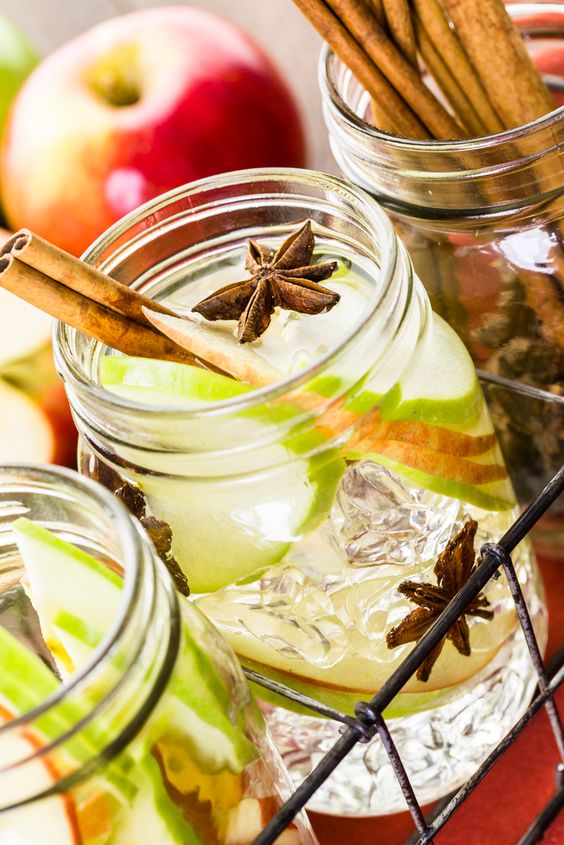 Photo: Credit
Here is an indulgent way to support weight loss. Jars full of sliced apples, a tiny spoon of apple cider vinegar and a splash of lemon juice… These are delicious indeed!
They treat your body kindly and reload it with vitamins, keep it simple. It is time to start drinking alkaline water and vitamin cocktails through the day.
Before or between meals, or a refreshing glass before bedtime. Much better than the bottled drinks for weight loss.
2. A Spoon Of Coconut Oil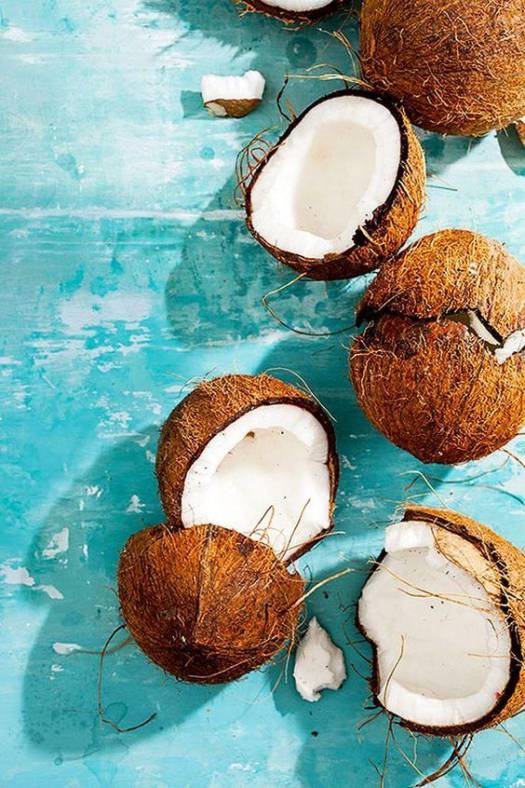 Photo: Credit
A spoon of coconut water, a couple of times a week regulates the appetite, fights and clears the insides of different fungi and bacterias that make us sick. Taken in moderation, it is really useful for weight loss, because it sustains the body with healthy fats and keeps a clean internal environment. The fatty acids increase the metabolic rate. Have you heard we burn fat by eating healthy fats?
3. Cacao Powder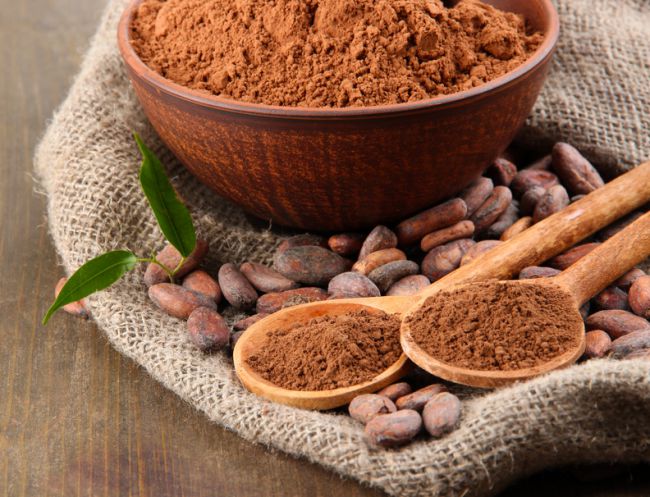 Photo: Credit
Cacao is loaded with antioxidants and it is a healthy substitute. For example, it beats sugar cravings when you mash it wish some banana, avocado, and a teaspoon of coconut sugar. Let us underline we speak of the dark cacao powder or beans, the ones with the bitter taste. They are the source for the chocolate flavor that we seek. You can try cocoa smoothies, too. The benefit comes from the polyphenols that will improve digestion and support the body to clean the wastes.
4. A Spoon of Flaxseed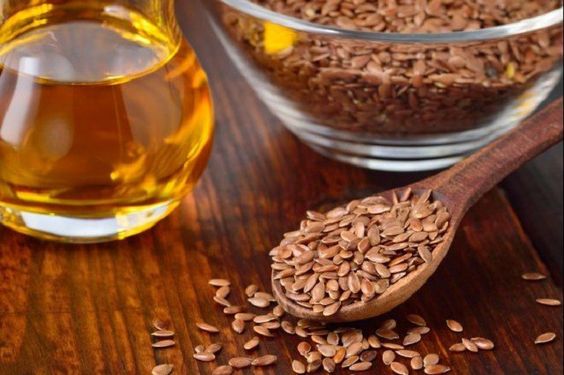 Photo: Credit
Flaxseed can be found in crackers in health food stores, on many healthy snacks, and in my kitchen. One spoon of flaxseed a day added to smoothies or healthy desserts supplies with fiber, Omega-3 essential fatty acids, B vitamins. Flaxseed is a substitute for wheat flour and keeps your blood sugar levels in check. Hence, it keeps the appetite for food well balanced.
5. Ginger Elixirs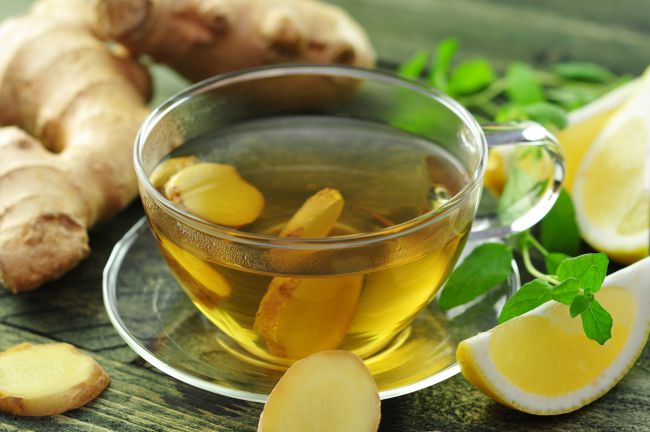 Photo: Credit
Warm tea that is made with slices of ginger and lemons, a touch of cinnamon and honey. This is a great drink that supports gut healing and a piece of raw ginger added to your smoothies helps clean from parasites. Do you know that these nasty creatures are also in control of our appetite? Gut health and a slimmer figure start by cleaning our bodies from internal inhabitants live on the account of your nutrients and digestion.
6. Warm Lemon Water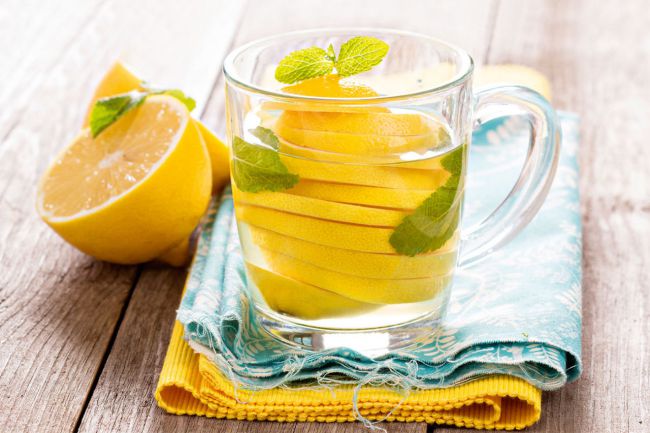 Photo: Credit
Lemon juice and warm lemon water are great starters on a bright day. They will clean the waste that was clogged in our systems from the previous day. The water will hydrate and support the optimal functioning of our bodies. There are books that prove that the majority of diseases actually are born by the lack of proper hydration. By sipping on hot water with a few lemon drops, you make the body sweat of toxins naturally.
7. A(d)vocados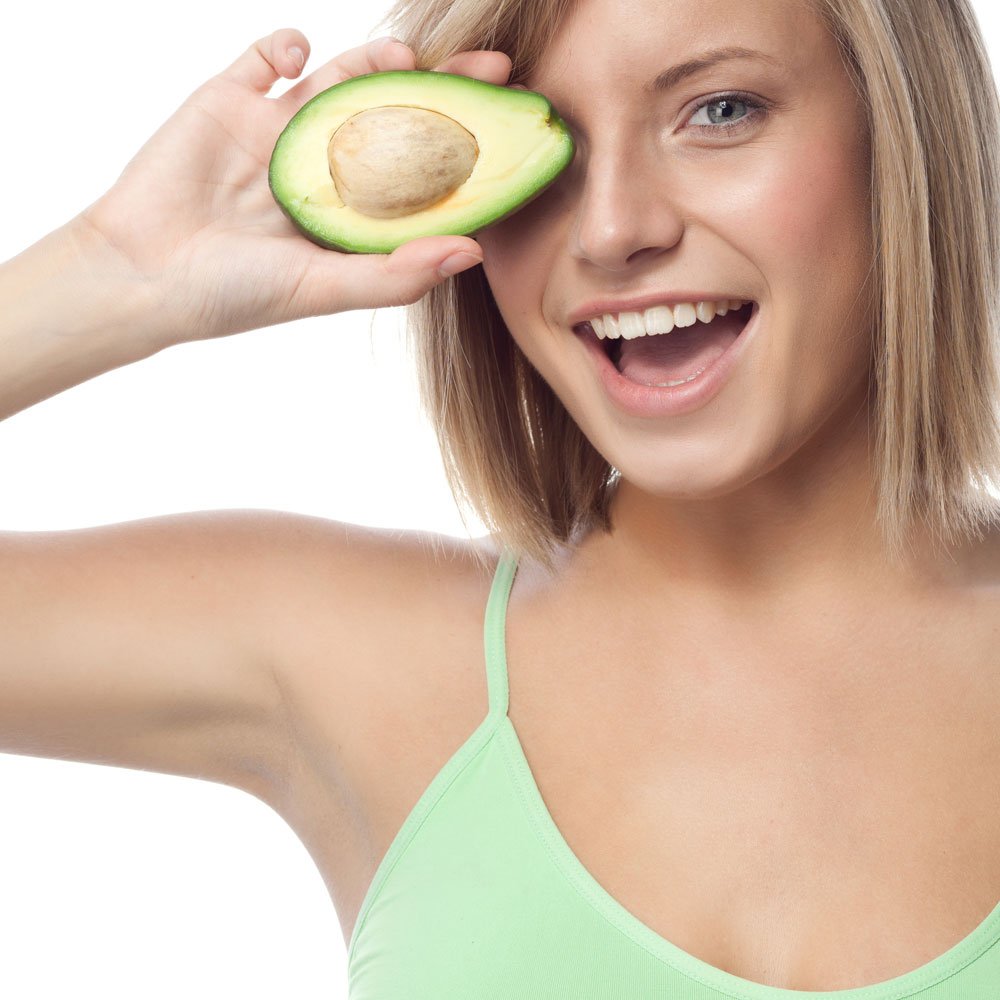 Photo: Credit
The healthy fats in a spoon of mashed avocado are advocates for weight loss. It is a whole natural food, loaded with nutrients will help balance the hormone levels in our bodies. We need fats in our diet in order to burn the fats. Radox? Well, the healthy fats have to be healthy. Avocado dressings, smoothies, and healthy desserts satisfy most cravings. Especially if you eat them in the first half of the day, you will be making your body a great compliment and you will not hinder the fat-burning process.
8. Honey, My Healer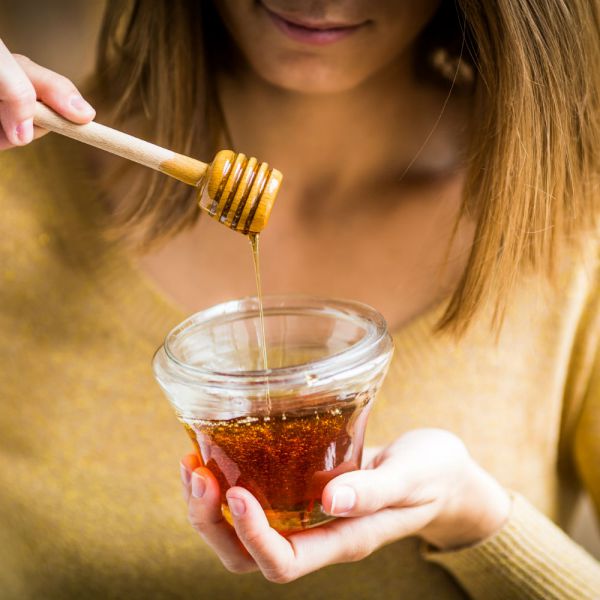 Photo: Credit
Try manuka honey, or a spoon of any raw honey for that matter, to supply with digestive enzymes and antioxidants in your system. The intake of one spoon before going to bed will help you sleep better and it will work professionally to regulate the immune and nervous system functions. Honey is the sweet nectar of nature and its brought to us by a lot of labor from the bees, its healing properties have been known for ages. Enjoy it, this is bliss.
9. The Apple Cider Vinegar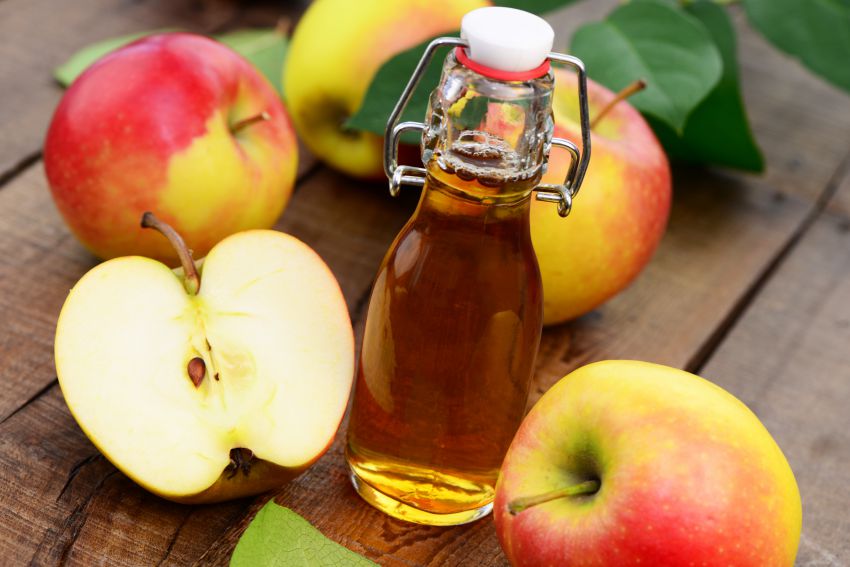 Photo: Credit
Your morning rituals can make use of one teaspoon of apple cider vinegar in the morning. This is part of the routines of many people that achieve great results in weight loss. What is does is that the properties of this vinegar keep the blood sugar level balance, so there will be no yo-yo in your appetite and you are more likely to make better food choices. Also, it is an acid, so it does break through clogged wastes that we don't need. Our bodies will be lighter and cleaner.
10. Turmeric Pow(d)er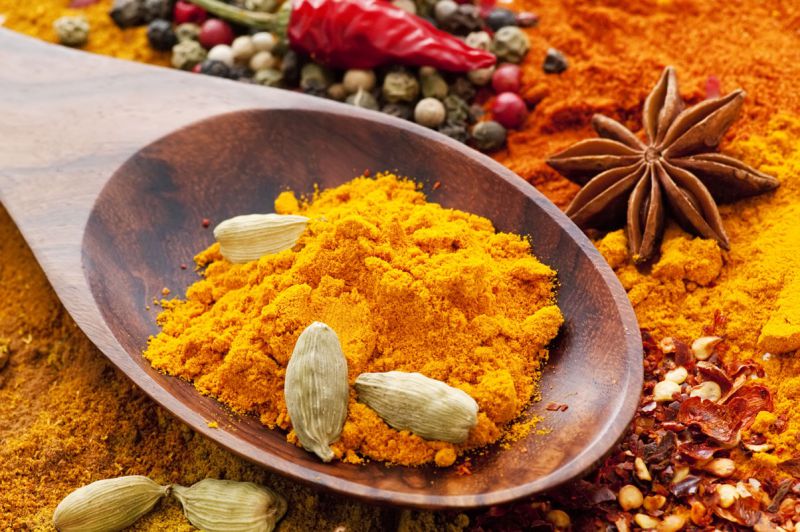 Photo: Credit
Turmeric is the spice with the golden color, used to successfully fight and prevent obesity. It has great healing and anti-cancer properties. Organic turmeric powder is a supporter of burning fats in the proper way. Mainly because it is a food, which is always preferable compared to other synthetic stimulants that push the body to burn the unnecessary fat cells. Turmeric detoxifies the liver and prevents from the attacks of free radicals, turmeric works synergistically with other living foods, too.
12. Tea Times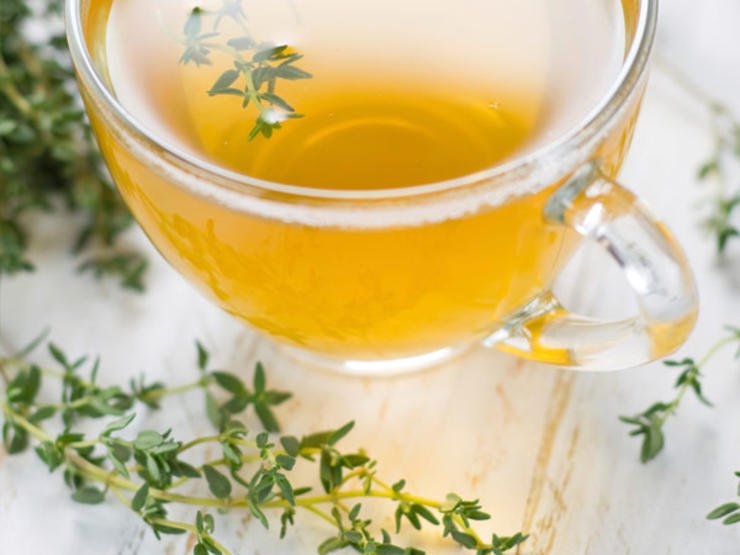 Photo: Credit 
Thyme is a herb, which has that everlasting green color, that you may have heard is responsible for the basis of holistic healthcare. One spoon of the herb in a teacup once a day will be a regular boost for the metabolic rate, it will help with prevention of flues and minor colds, and it will encourage the process of losing weight. Good luck! We believe you will succeed in sculpturing a nurtured body and healthy physique!